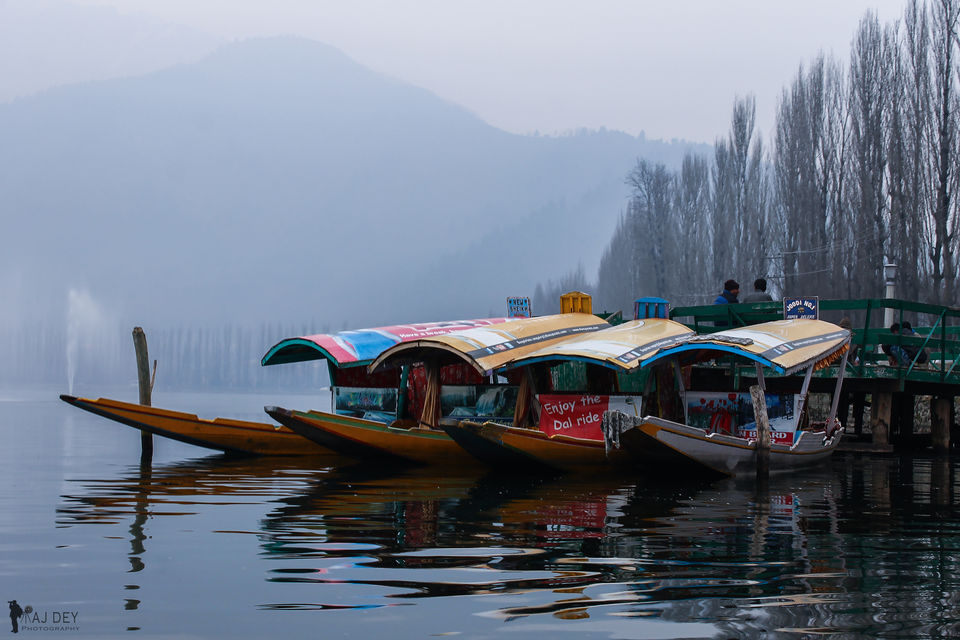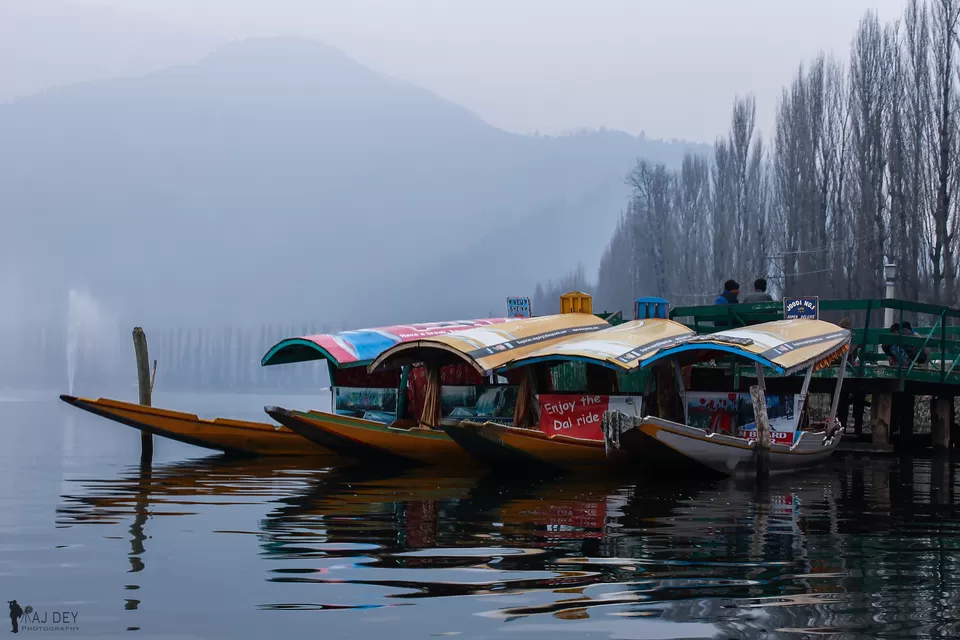 I was in Kashmir for almost a week in the winters of 2015, so it's been two years approximately, and it would be a perfect time to recapitulate on it and take you all through a virtual tour.
Day 1
I took off from New Delhi and reached Srinagar in the afternoon. The scene from the flights window was something out of the world, getting so close to the Himadri ranges was a one of a kind experience.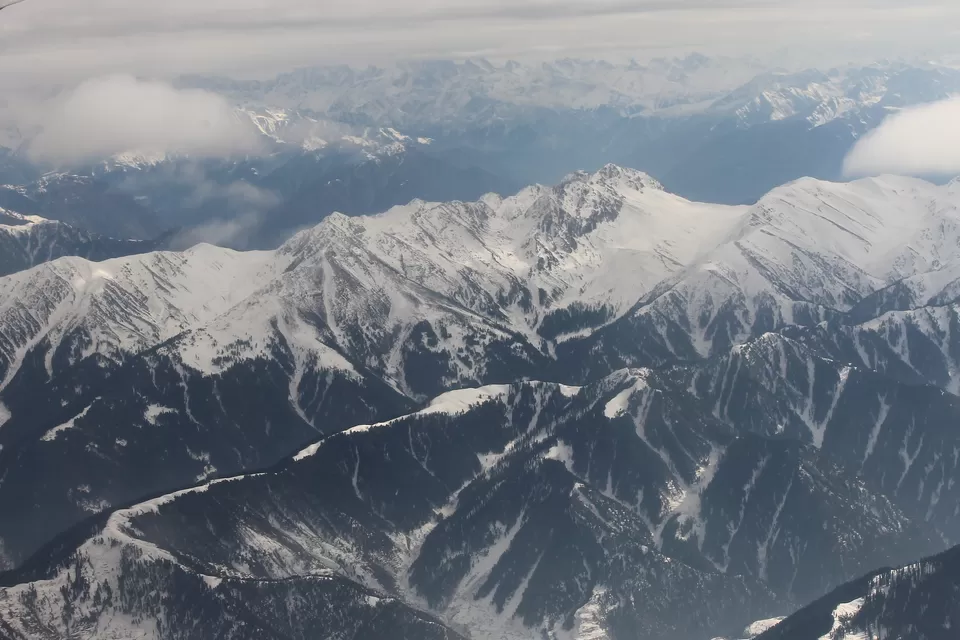 As soon as i landed in Srinagar the temperature literally shook me as it was already -2 degrees, but something which was more striking was the dead trees, it seemed that even they were speaking of the hardships, as if they were weeping for the land's survival, for the people's blood. A feeling you can't feel unless you go there and see it. Even though of the atrocities against them, it felt they still want to welcome you with open arms.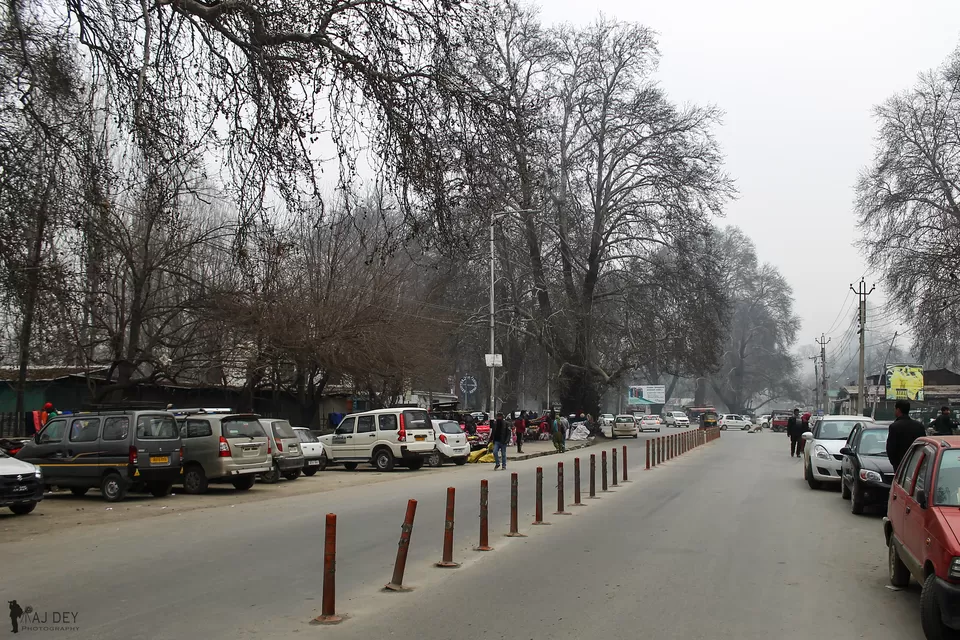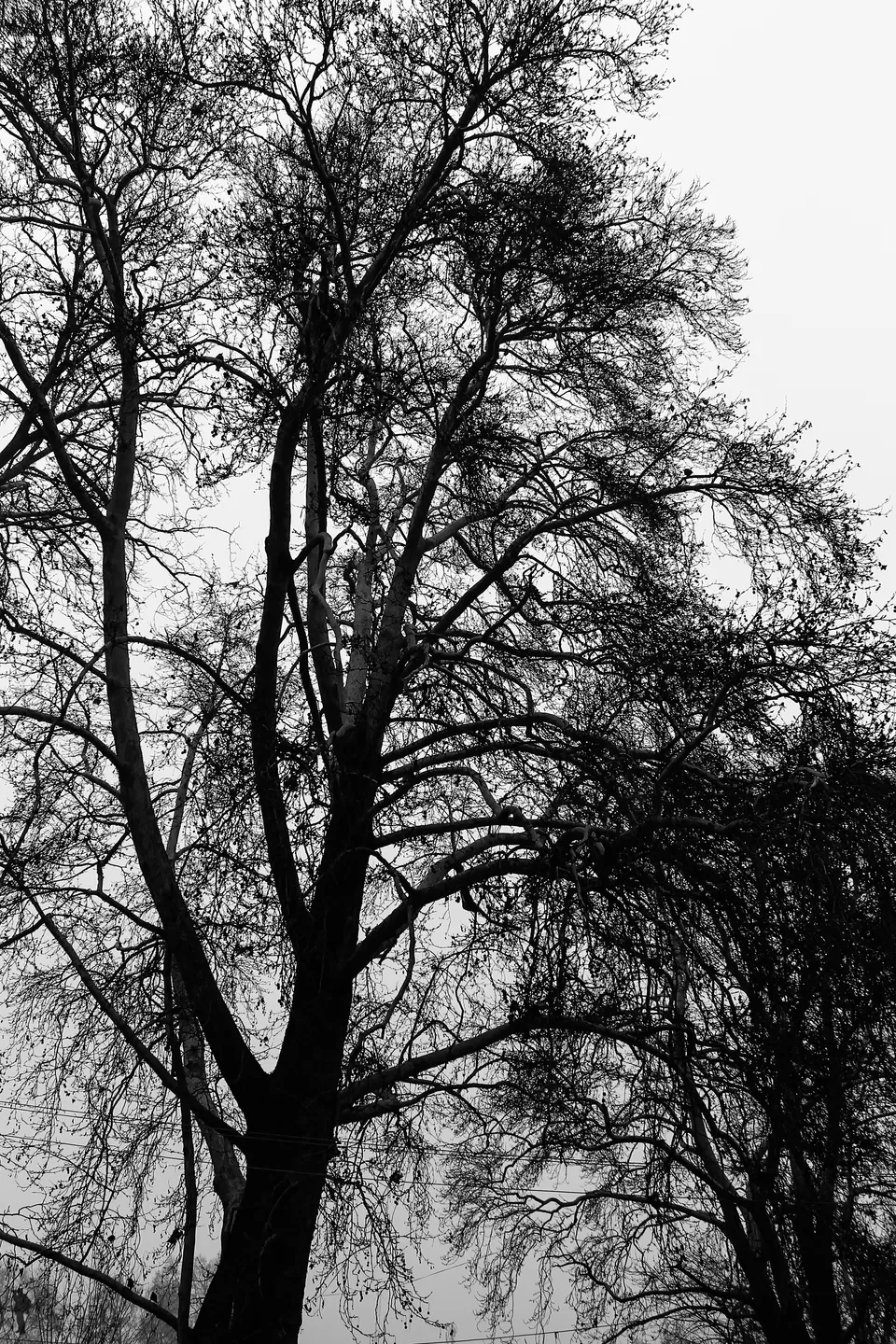 The first place i went to after landing was to a traditional Kashmiri restaurant named Mughal Darbar, it's quite popular among travelers and is filled with people usually, it is a bit pocket pinching but provided you think about it, that they survive on the tourists income for the whole year, it might well suit you then. They make you sit on the floor in a traditional way and serve a platter named Wazwan which consists of gustaba (meatballs), kebabs, buttered rice and a sort of gravy to accompany the rice. Well to be very honest i didn't like the food taste-wise but they looked delectable.
Next up was a visit to the Dal Lake and to take a shikara ride across the lake. Dal lake speaks of the stories which bears the pain of the Kashmiri's, more than anyone else, it has seen more atrocities on the natives, cabinets changed but the pain prevailed. Dal Lake's silence takes you in to the silent lives of the helmsmen, and when they break their silence, they start throwing arrows to the sentiments, speaking of their lost families, lost houses and even lost lives. The spectacular scenery of Dal Lake and the heart wrenching tales are sure to provide a dark contrast making the ride joyful and sentimental at the same time. Don't miss out on this and do speak to the boatman, you will surely get a picture of it.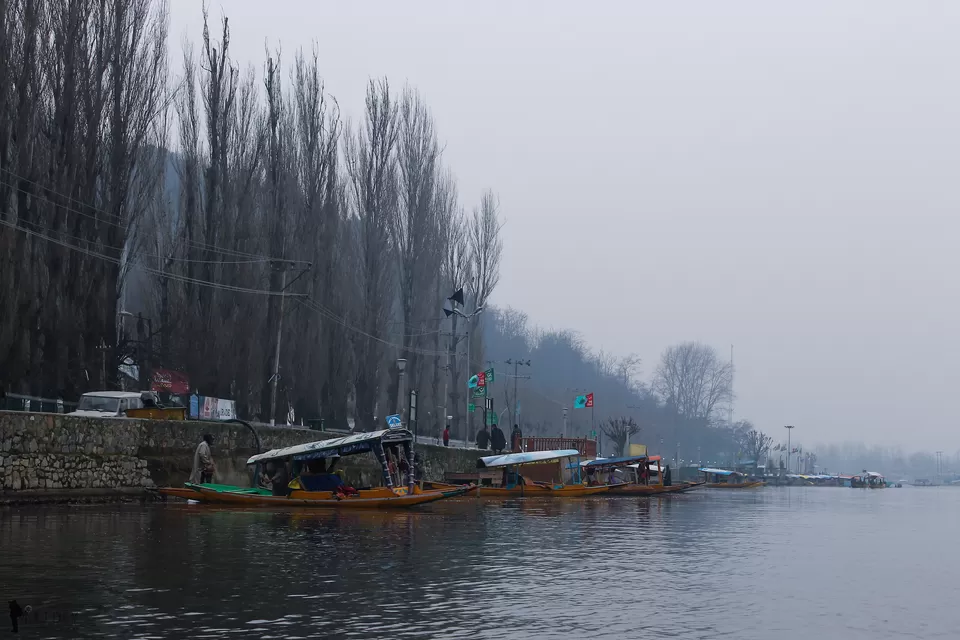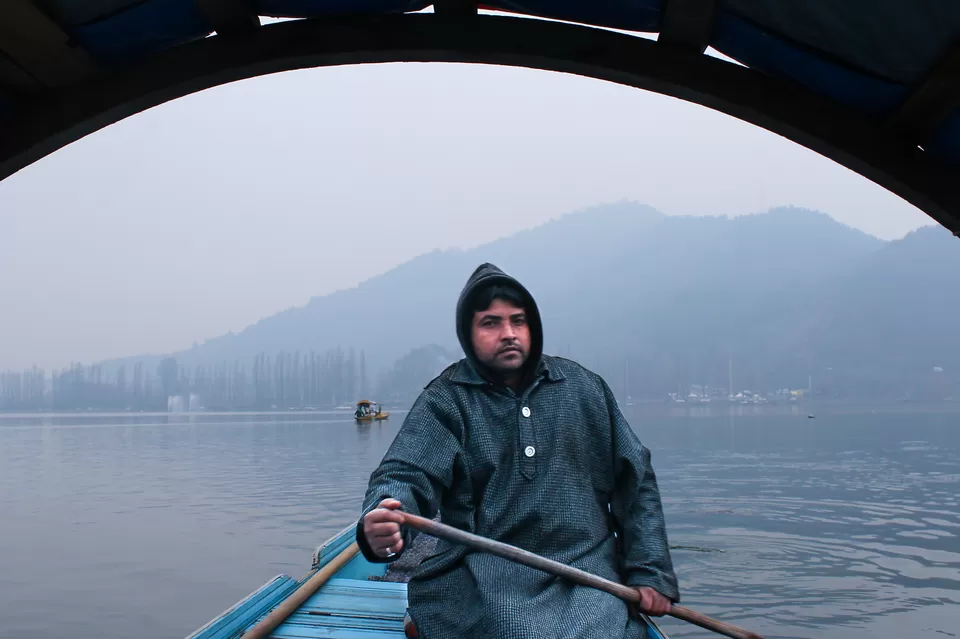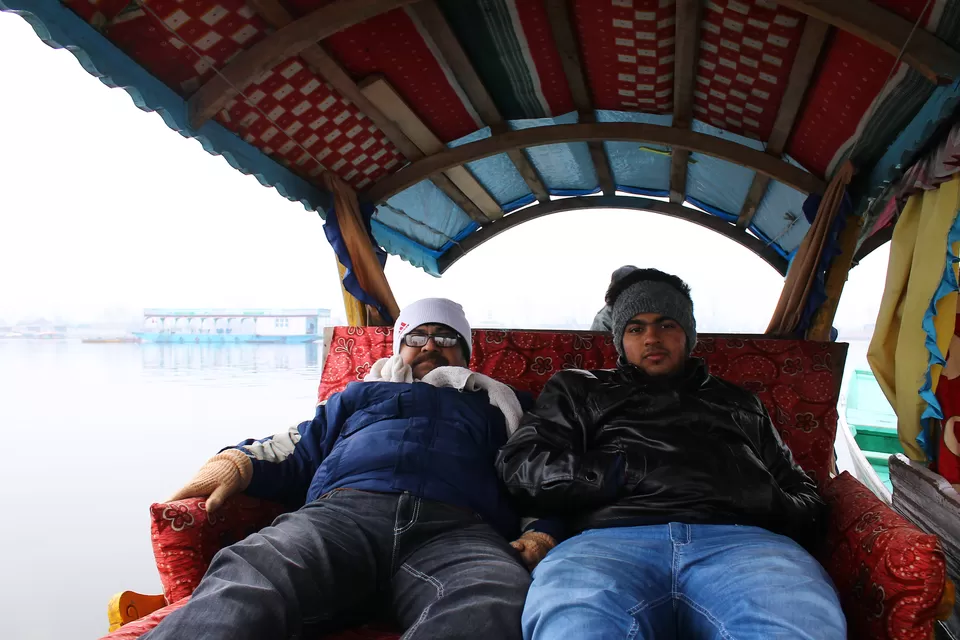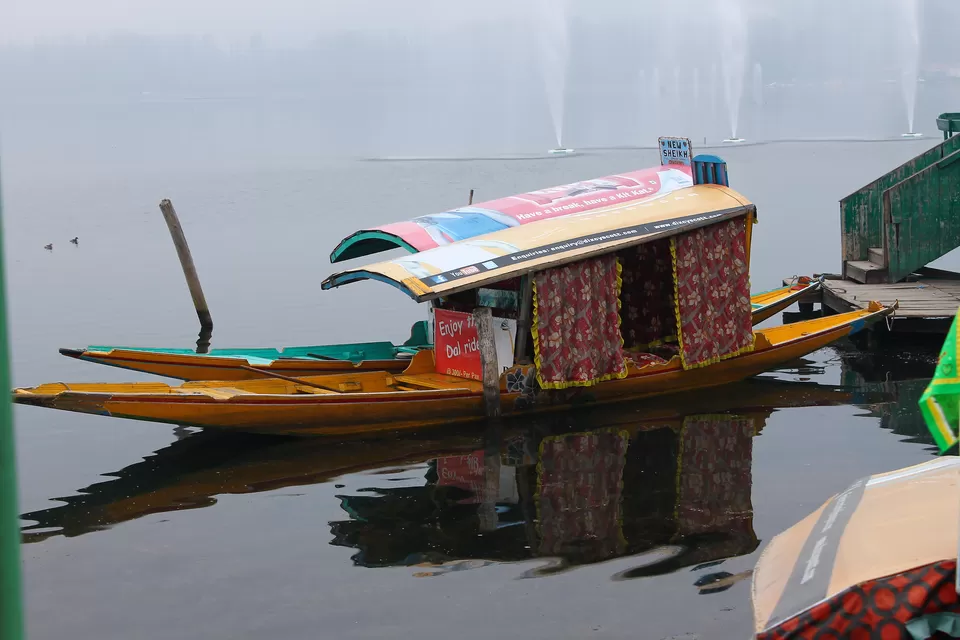 Further, I went to the Rose Garden a.k.a Shalimar Bagh, but as i went in the winters couldn't witness the beauty of it. Better to keep it for the next time.
The day ended in the hotel, having the local delicacies, and planning out on the next day.
The last day being pretty tiring couldn't keep me away from waking up early, i was pretty eager because i was leaving for Gulmarg – the meadow of flowers. I had heard a lot about it, being one of the rare winter sports destination in India, Gulmarg is quite famed in India and abroad.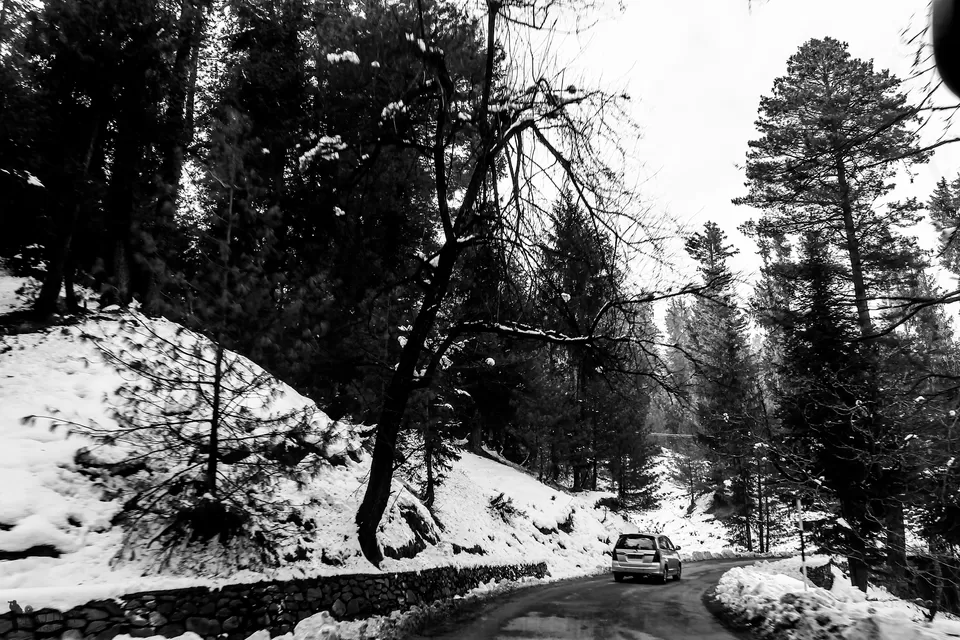 It took me around 3 hours to reach there, i had my reservation in Hotel Alpine Ridge – it's one of the best in Gulmarg, i would highly recommend everyone to stay there. Gulmarg has a vibe which brings out the kid in you, seeing so much snow no one can resist from playing with it, there are lots and lots of options for adventure lovers. i spent my day exploring the small markets, playing in the snow and obviously drinking a lot of Kashmiri Kahwah. The temperature was -16 degrees, gumboots and fur coats were mandatory, it was so cold that even water left out got frozen. It has been a consistent Bollywood destination, featuring in Rajesh Khanna's song Jai Jai Shiv Shankar, in Jab Tak Hai Jaan, Yeh Jawaani Hai Deewani and many other movies.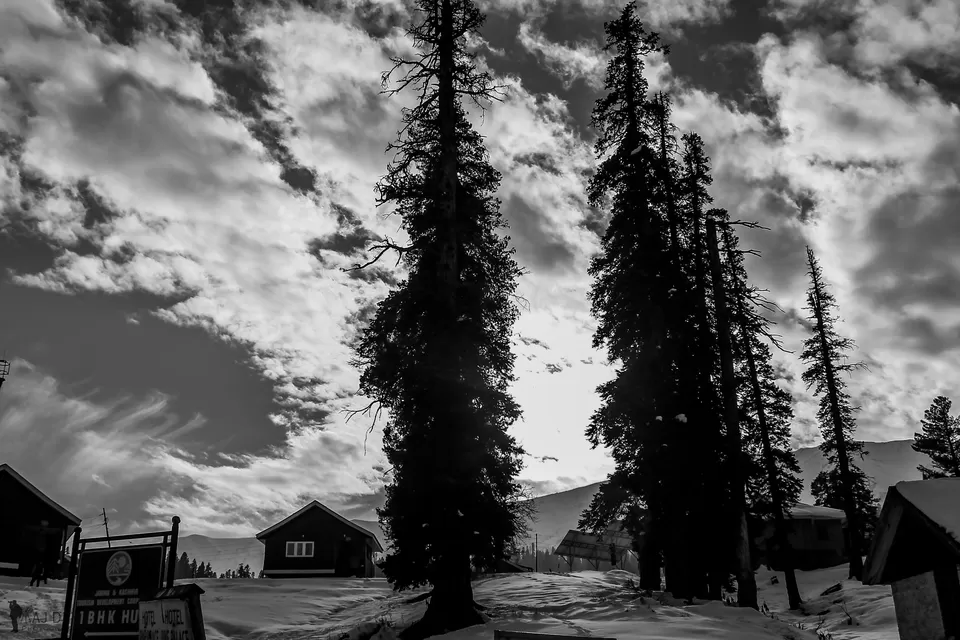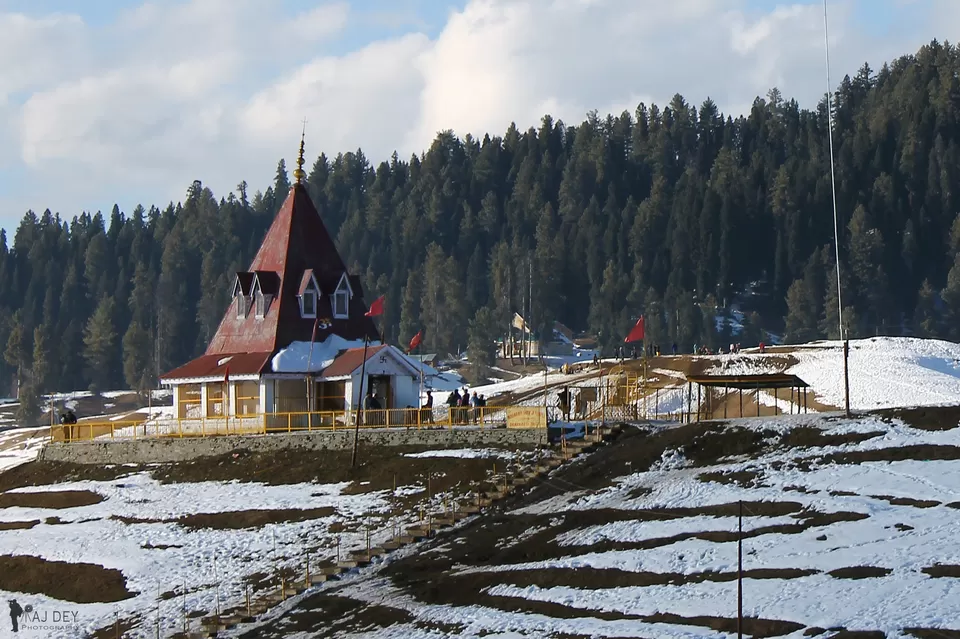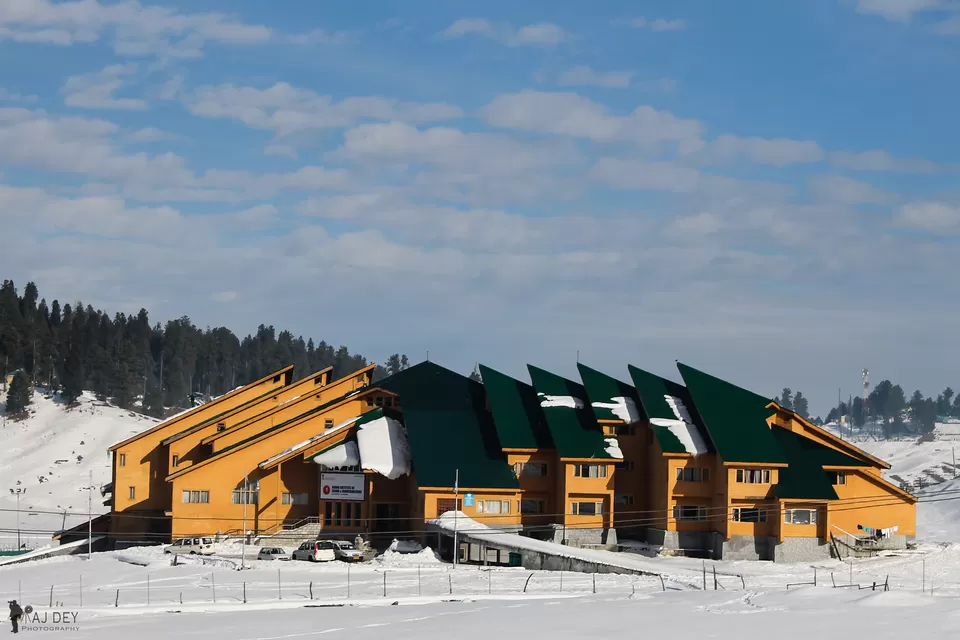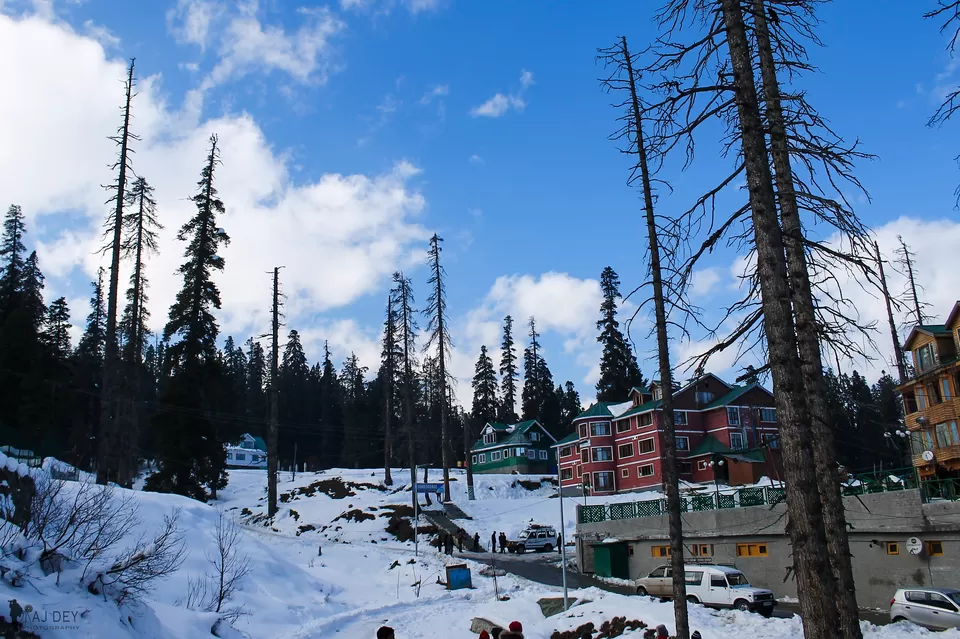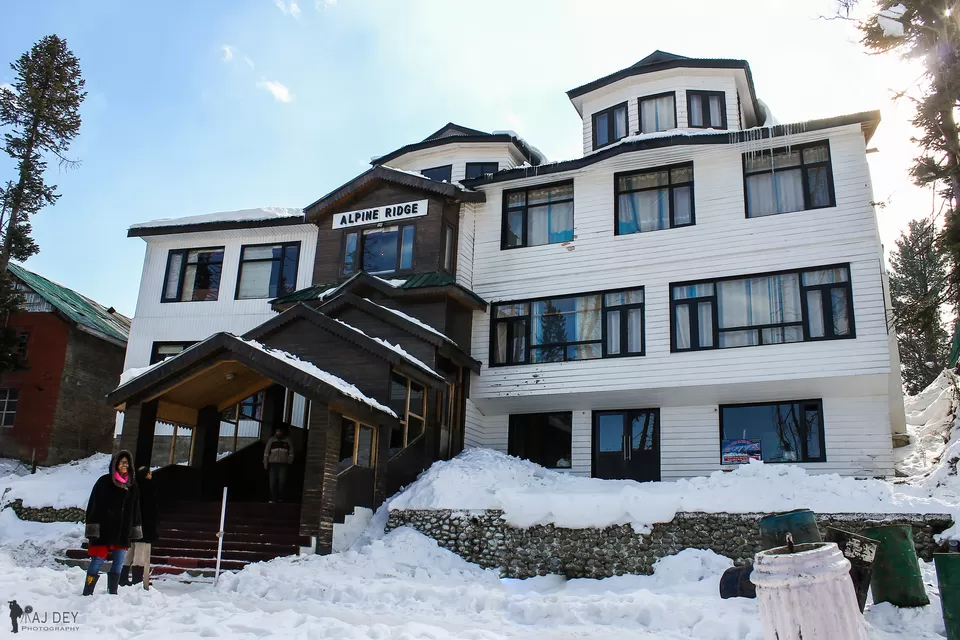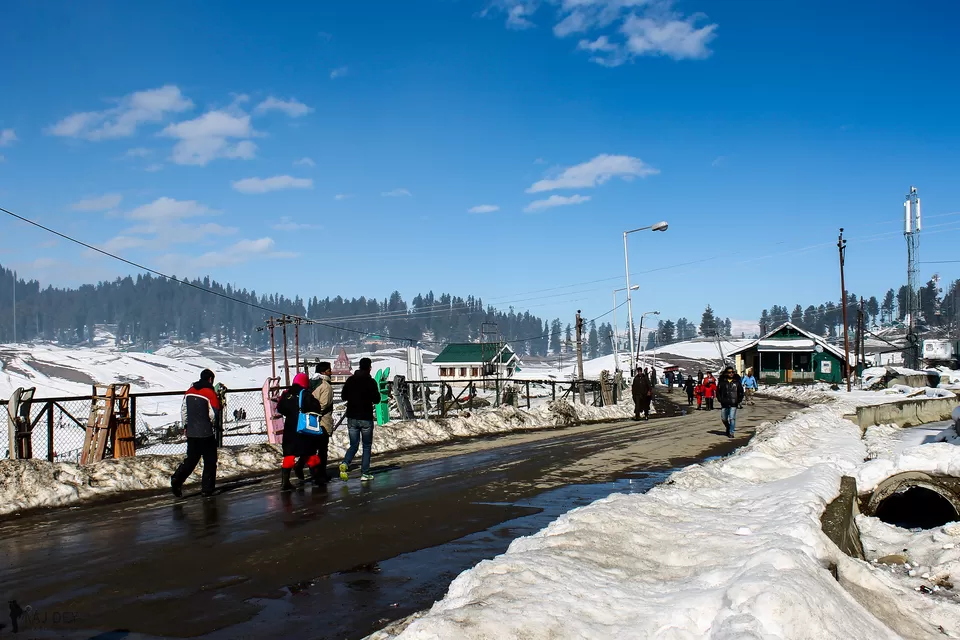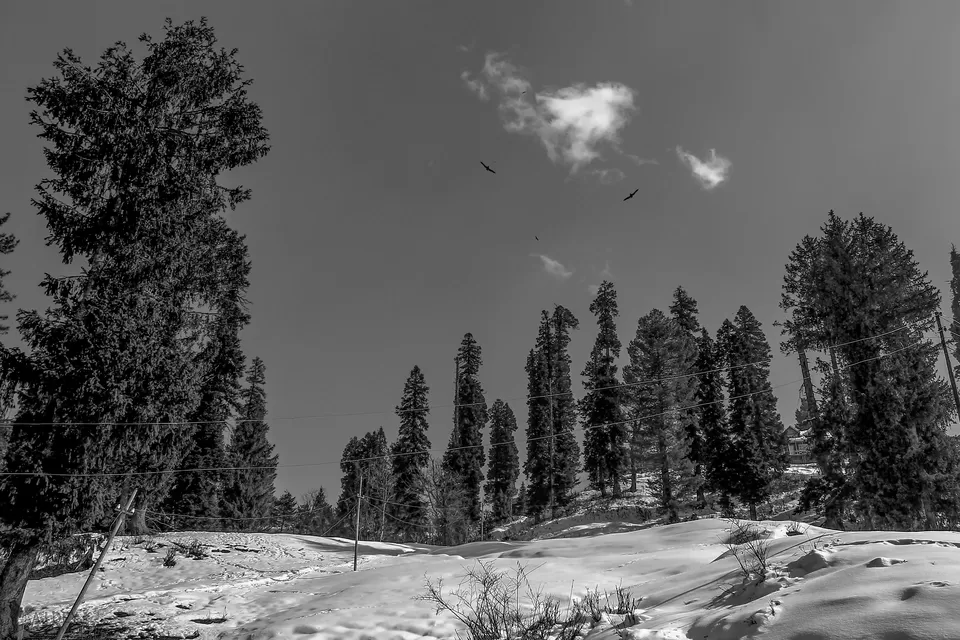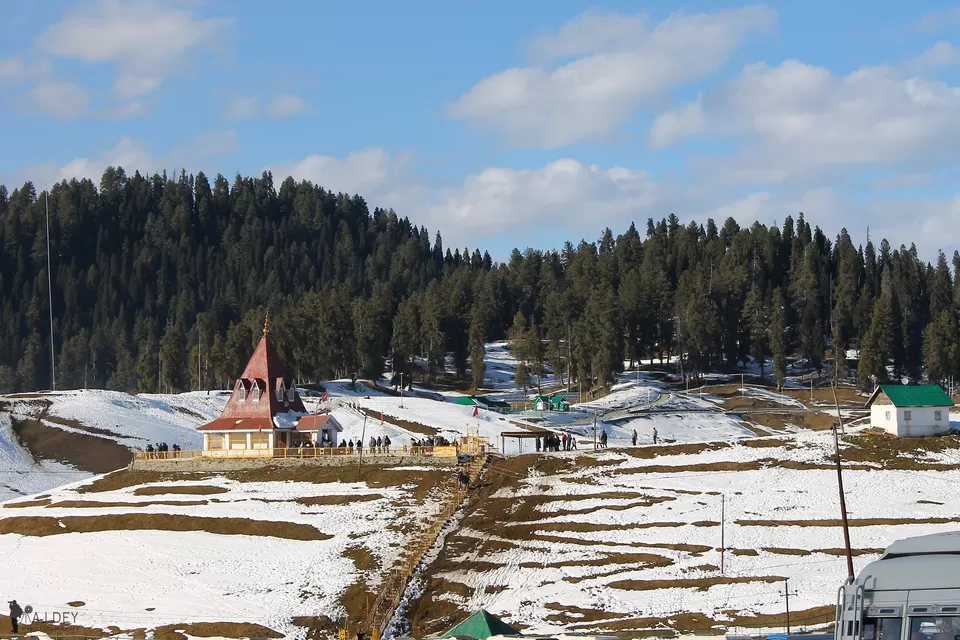 What i genuinely missed was to take the Gondola Ride, disadvantages of going to Kashmir in winter's, but there's a whole lot of perks too. There's not much to see in Gulmarg, all you would want to do is be in the snow for hours and still not get tired of it. I stayed here for another day, lazing in the small tea shops listening to the locales and getting involved in their daily live's. The locale's have a hard life because its snowy almost throughout the year, they have to arrange their allowance from far off markets, and their sole income is tourism which makes their life harder, to add up, the political unrest takes place every now and then shutting down tourism. The kid's don't get proper education, development doesn't reach this end due to the same political unrest, the locales have almost lost their hope, it sounds harsh but that's a fact and it's been the same for over a decade now.
To sum up, Gulmarg is a beautiful destination, a family place, where you'd love to spend some cozy time in the snow, get into some adventure sport or just relax at a street cafe observing the people and the atmosphere around.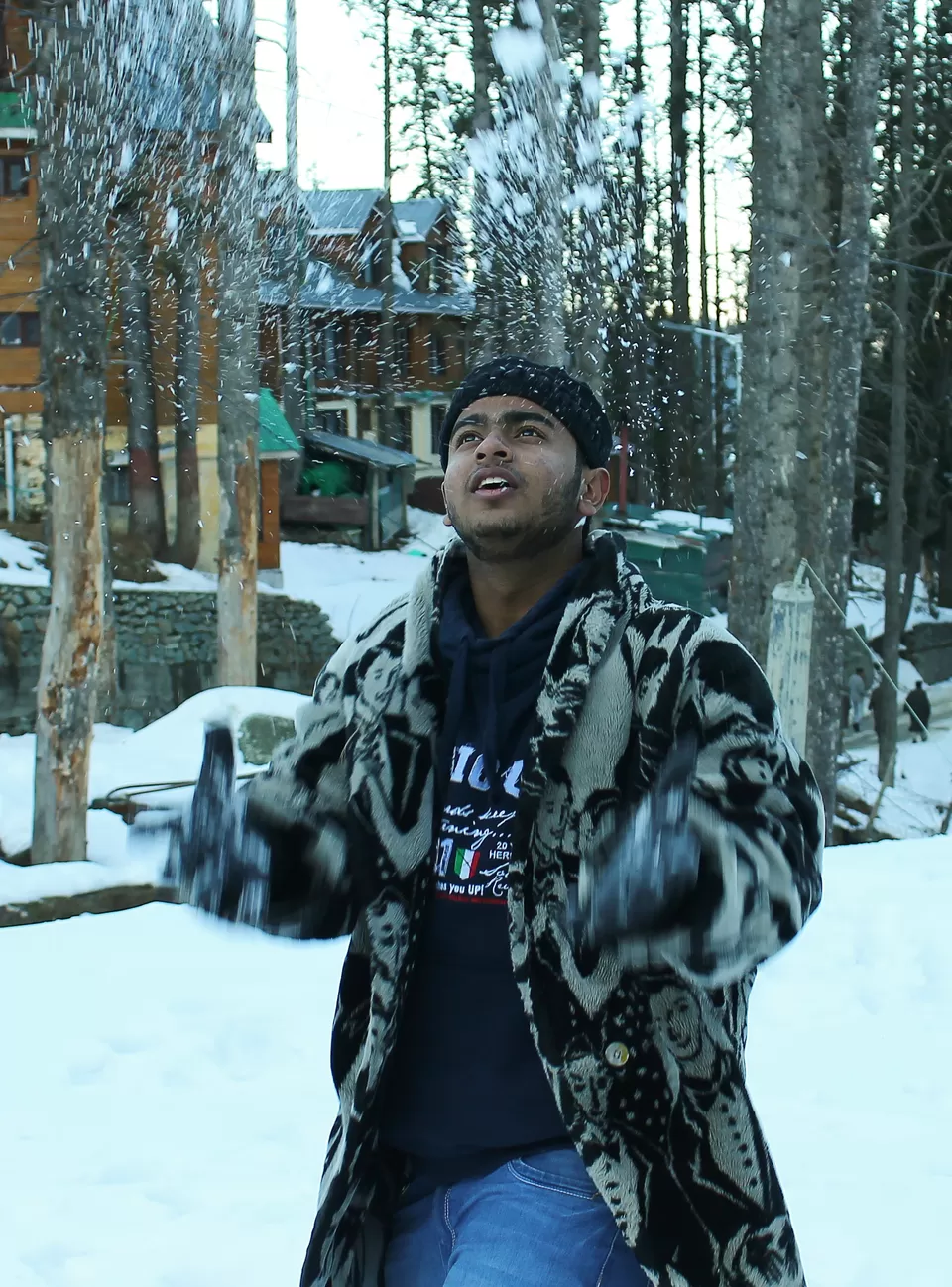 Day 4
After a pleasant two nights stay at Gulmarg, i left out for Pahalgam. The journey is pretty long and can take up to 6-7 hours as it took me, but as soon as the meandering roads start, it's a treat to the eye, Lidder runs parallel to the road making the drive worth the time.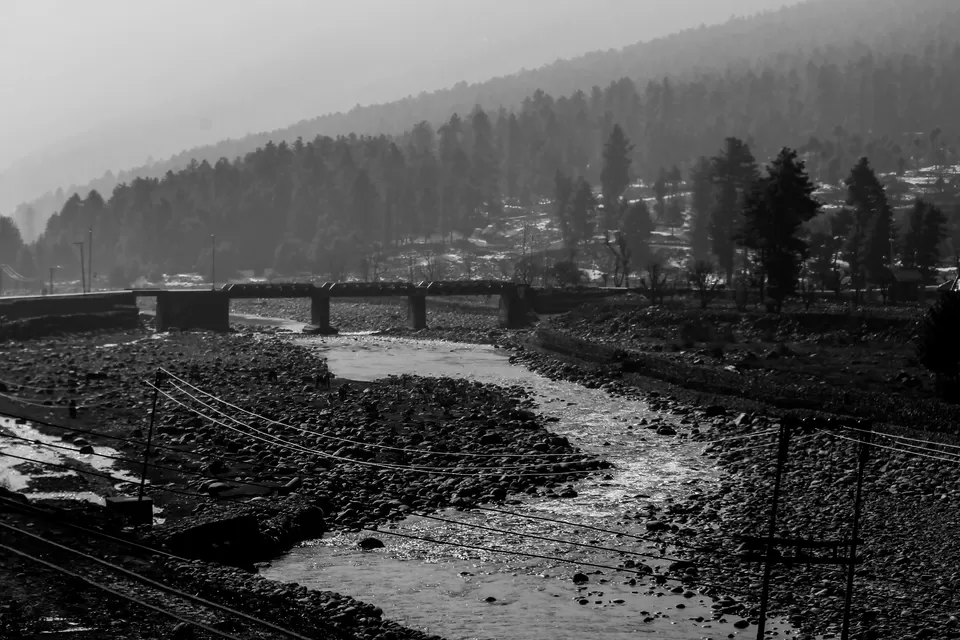 Pahalgam is a town situated on the banks of river Lidder, the climate is much pleasant than of Gulmarg even though the altitude of the former is higher. Pahalgam is a small town consisting many Pashmina shawl and winter-wear shops, small cafe's, and of-course many patrolling vehicles. Pahalgam ends it's day as soon as the sun goes down, all shops are closed and the only activity you can see outside is the patrolling of the army. This sight tells a deep story of how much people are suffering there, how much they are sacrificing and through what they are going since the past decade or even more.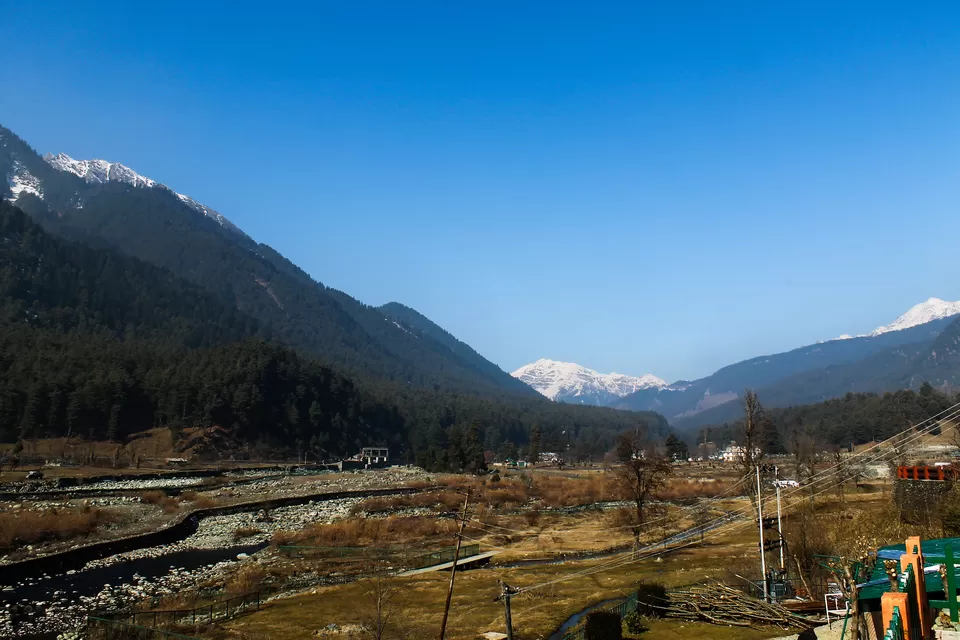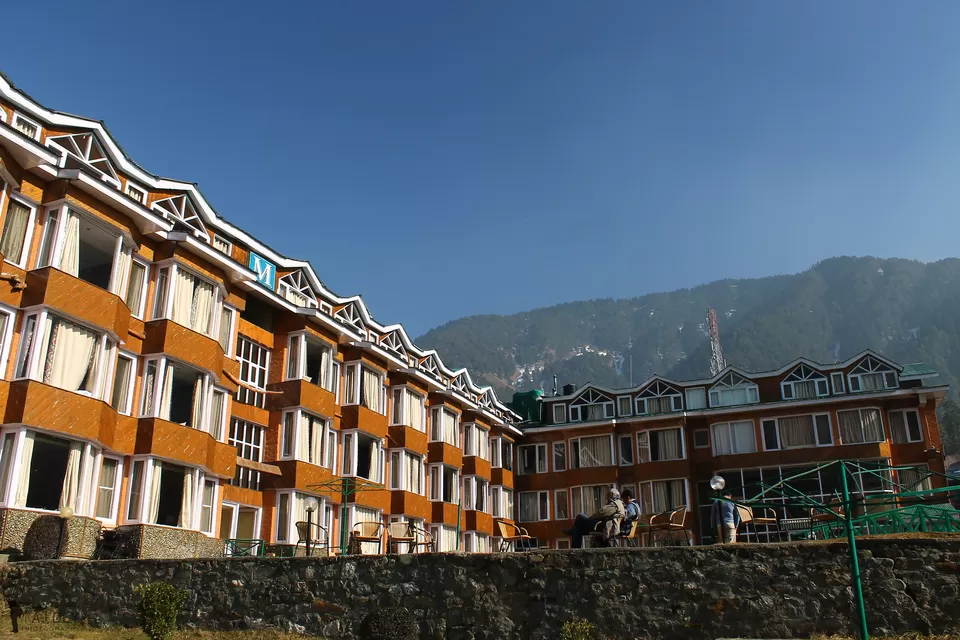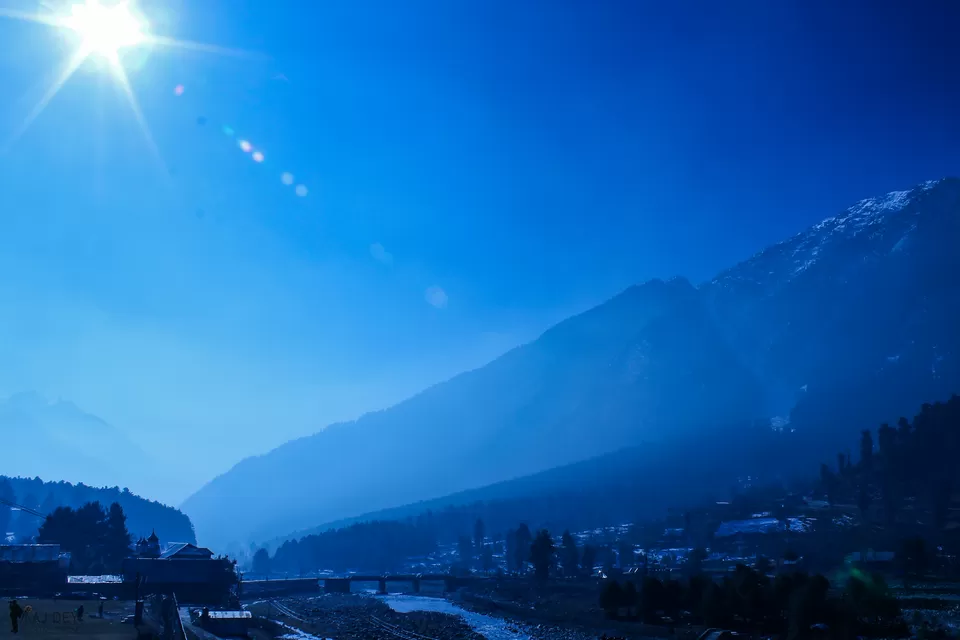 Just like Gulmarg, Pahalgam also has a minimum amount of activities and places to visit. The most famous places include the Betaab Valley, where the movie Betaab was shot, and Baisaran Valley. Baisaran Valley is something unexpected, you need to go there by riding a horse, it takes you through the narrow hill roads, almost frightening you to death, but once you reach atop Baisaran, you feel the worth of the ride and feel on top of the world. The same had happened to me, while on the horseback it seemed my end was near every now and then, but when i reached there it looked like a paradise, yes a paradise, with greenery and snow all around. There are a few cafe's atop the valley serving kahwah and other small bites, local shawl makers also establish a communication with the tourists to sell their handmade crafts. Baisaran was a life-time experience and i would mark this as a must visit for all.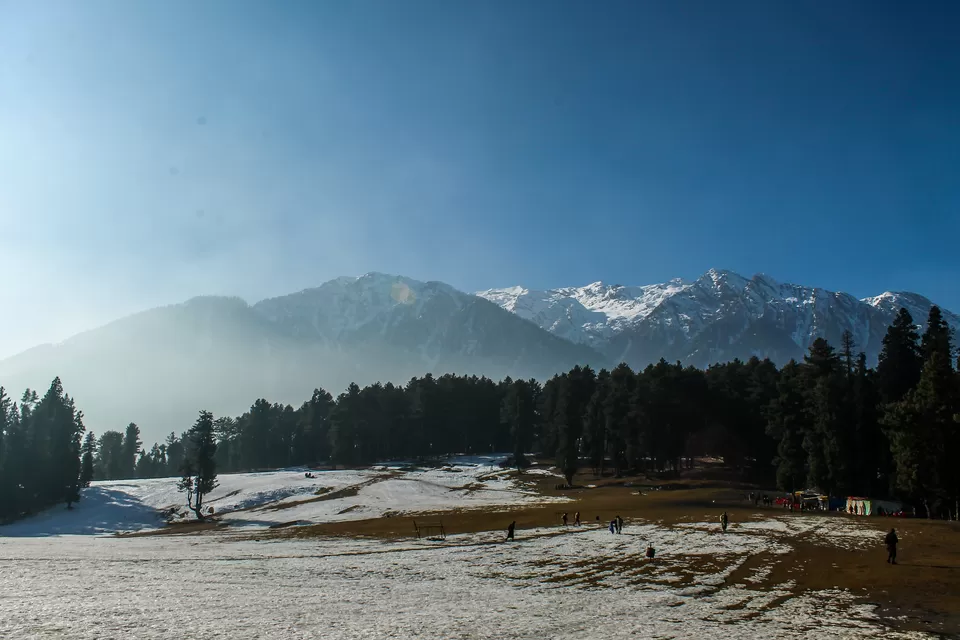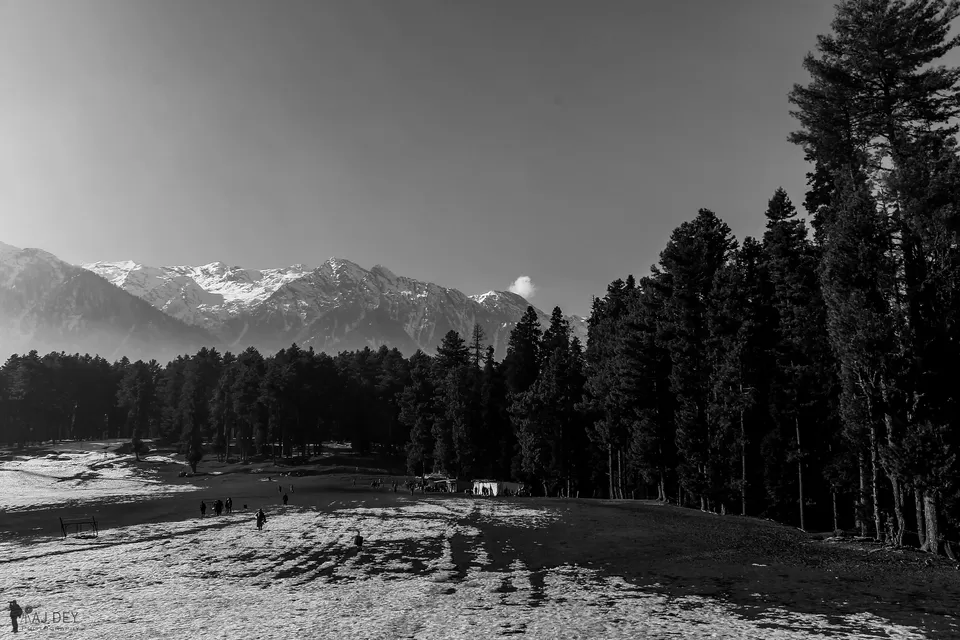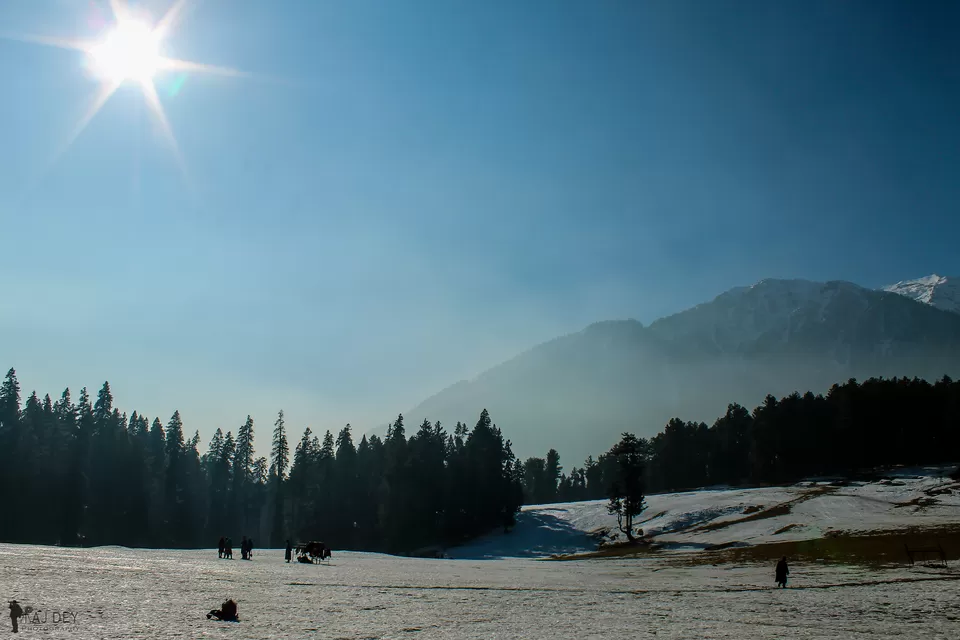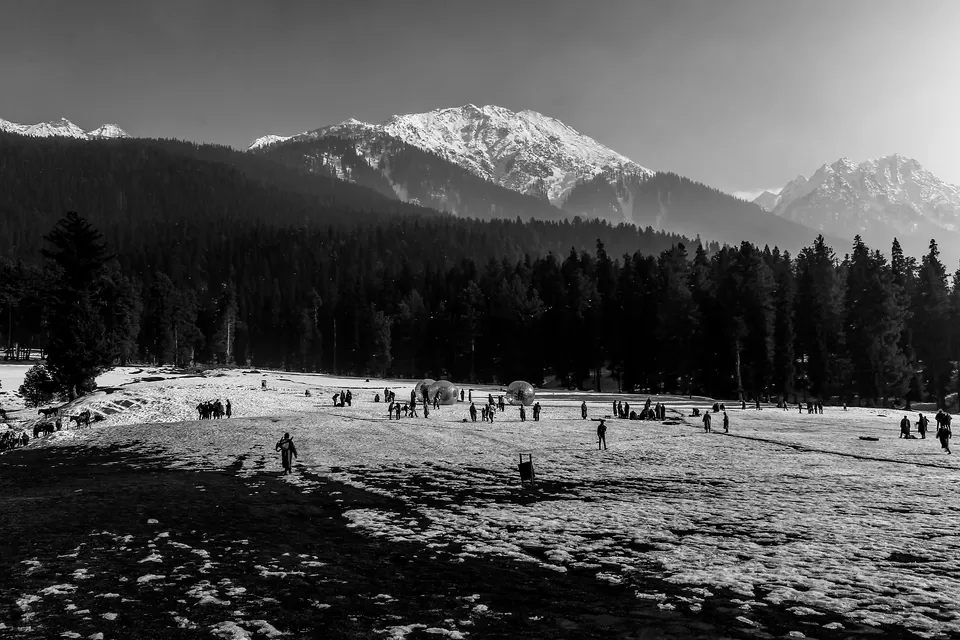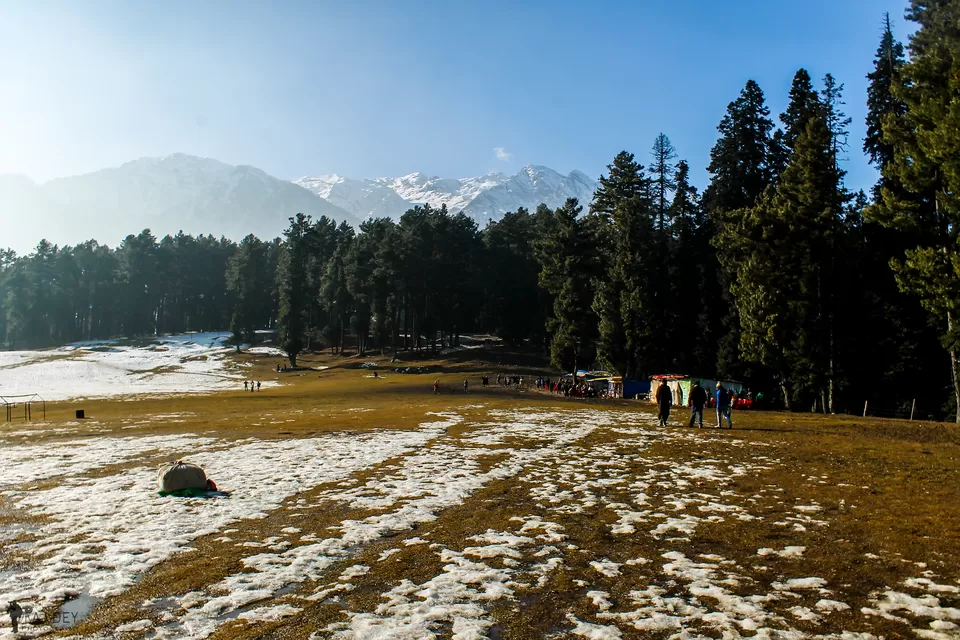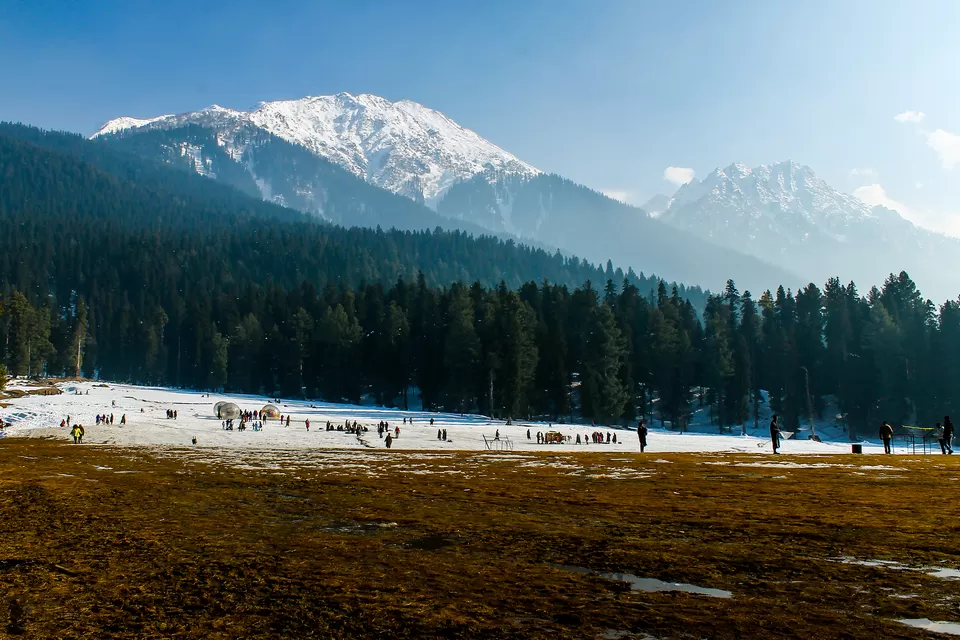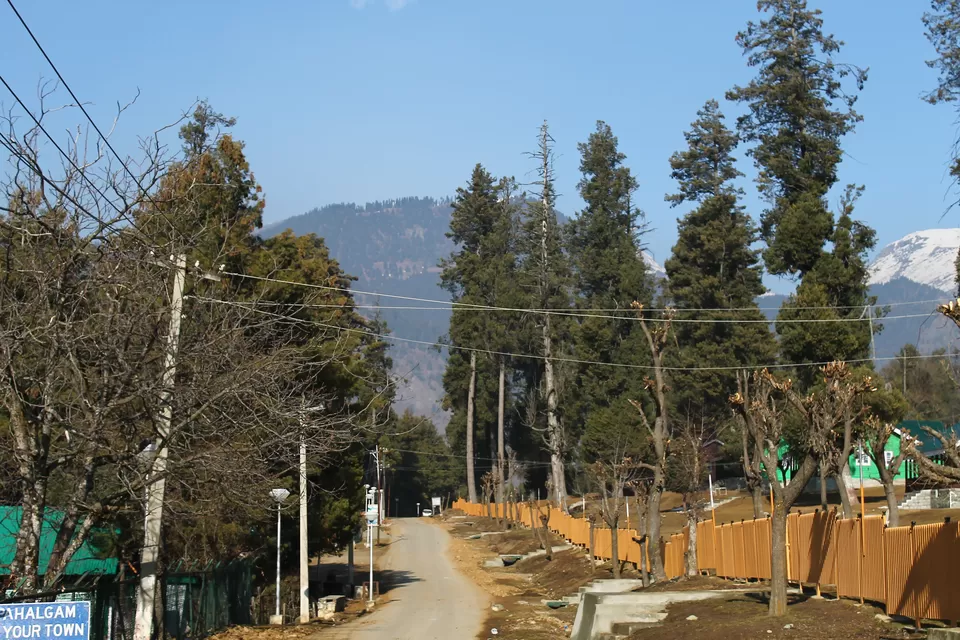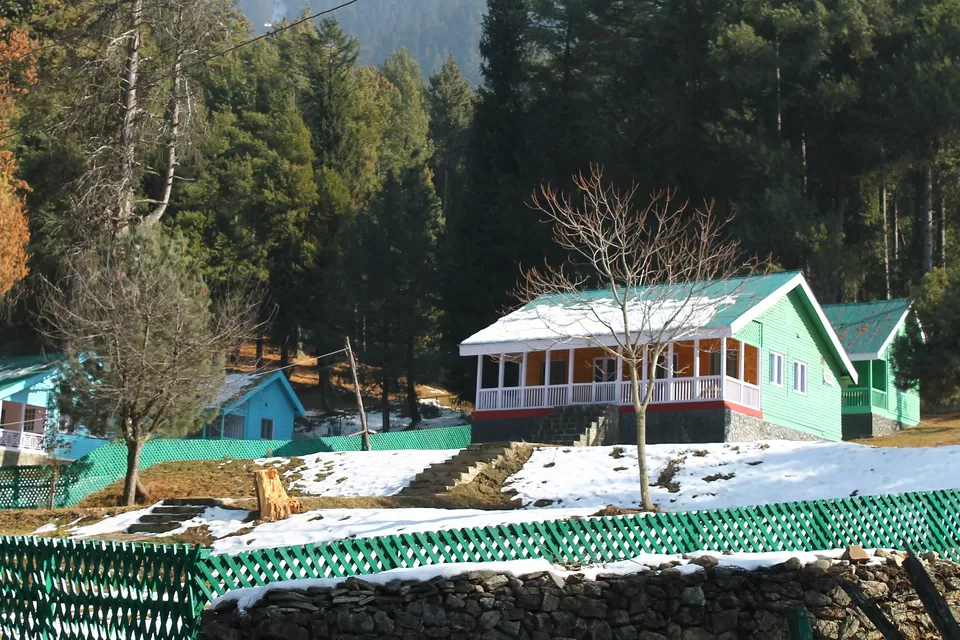 This day was the last day of my Kashmir chapter and the next day i flew back to Kolkata.
Things to bring back from Kashmir :
Memories, yes the most important thing.
Pashmina Shawls
Carpets
Kahwah
Traditional Utensils
Woolen Wears
Kashmir Willow Bats
Lastly, stories of the Kashmiris, let's at least try to make their lives better by spreading the word about their hardships.
Kashmir trip gave me a lot of lessons to learn on life, emotions and sentiments.
Visit Kashmir – Bring back the unheard stories and reveal it to the world.