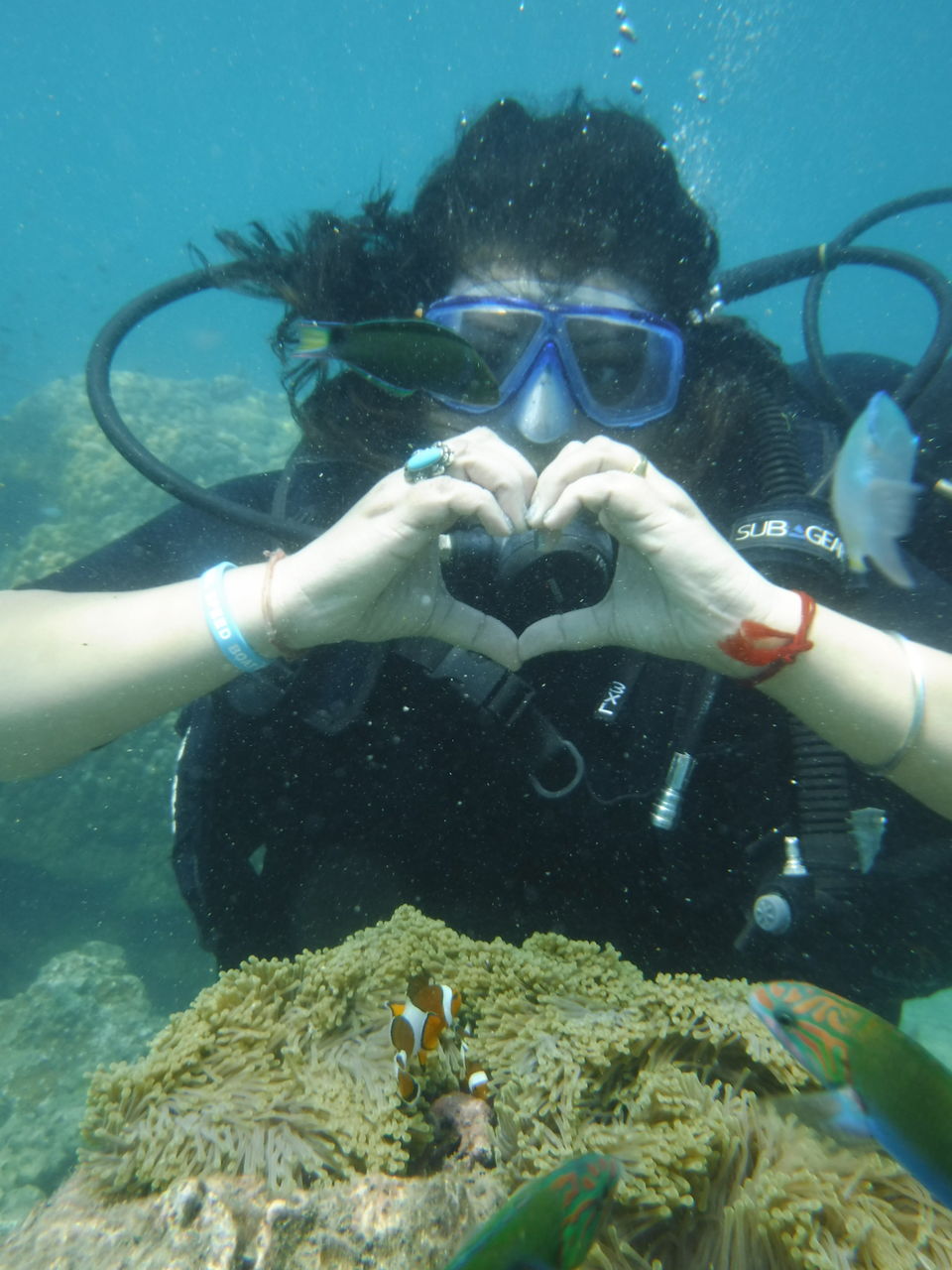 THAILAND SERIES 🇨🇷
.
𝐿𝑒𝑡'𝑠 𝑑𝑖𝑣𝑒 𝑖𝑛𝑡𝑜 𝑠𝑜𝑚𝑒 𝑎𝑑𝑣𝑒𝑛𝑡𝑢𝑟𝑒 𝑛𝑜𝑤.
.
There are a lot of things we plan to do in our lives and as a traveller one also plans the places according to their special adventurous activities.
"𝑾𝒆 𝒅𝒊𝒗𝒆 𝒏𝒐𝒕 𝒕𝒐 𝒆𝒔𝒄𝒂𝒑𝒆 𝒍𝒊𝒇𝒆, 𝒃𝒖𝒕 𝒇𝒐𝒓 𝒍𝒊𝒇𝒆 𝒏𝒐𝒕 𝒕𝒐 𝒆𝒔𝒄𝒂𝒑𝒆 𝒖𝒔." - I happened to see this line somewhere on Facebook. This line actually made me think about Scuba diving. I being a traveller myself always used the same line with 'travel' instead of 'dive'. SCUBA diving is sensual.
.
The thought to breathe underwater is one of the most fascinating and peculiar sensations imaginable. So did not take much time to backpack to our next destination.
.
Initially, I was afraid of water but I always wanted to challenge myself and thus, I learned swimming and after that planned to visit Thailand, a place which is famous for its beaches, it surely is one of the most visited places because of the water sports.
.
Although, I realised that I was not fully overcame my fear of water and that is why, instead of jumping from the boat directly, I chose to enter the waters from the shore (less fearful).
.
It was my first time and believe me that I was afraid to my bones, but sometimes it's always the first time when you try it for the first time if you know what I mean and everyone wants their first to be perfect.
.
I knew it might be my only chance to take a dive on this particular island and maybe I will never visit this place again (at least not in the coming few years), so I took the chance finally.
.
Being the beginner, I dived 50 ft. deep and believe me, it really was a must experience. Sometimes, the only depths you are afraid of are present in your head. I dived and though it wasn't a great dive, I enjoyed it to the core of my heart.
.
However, it depends on the person how well they can manage under the water as the under water pressure increases after 30 feet. Also, one of the important rules is to have a consistent breathing pattern (small and steady breathing).
.
For those, who have fears to endeavour, I would like to tell them please jot it all down. Make a bucket list out of those fears and after all this is over, go conquer them. You will truly love them after that.
Thank you for reading 💜
.
.
#2solosouls #tripotocommunity #thrillophilia #lonelyplanet #phiphiisland #scubadiving #thailandscubadiving #patong #phuketthailand #thailandtravel #amazingthailand #thailand🇹🇭 #solotraveler #bangkokthailand #travelthailand #solotraveller #thailandshopping #thailandinstagram #thailandtrip #solotraveling #travellinglife #travellingphotography #solotravelling #travellinggirl #solotravelgirl #solotraveldiaries #travellingphotographer #solotravelers #solotravelstories #solotravellers