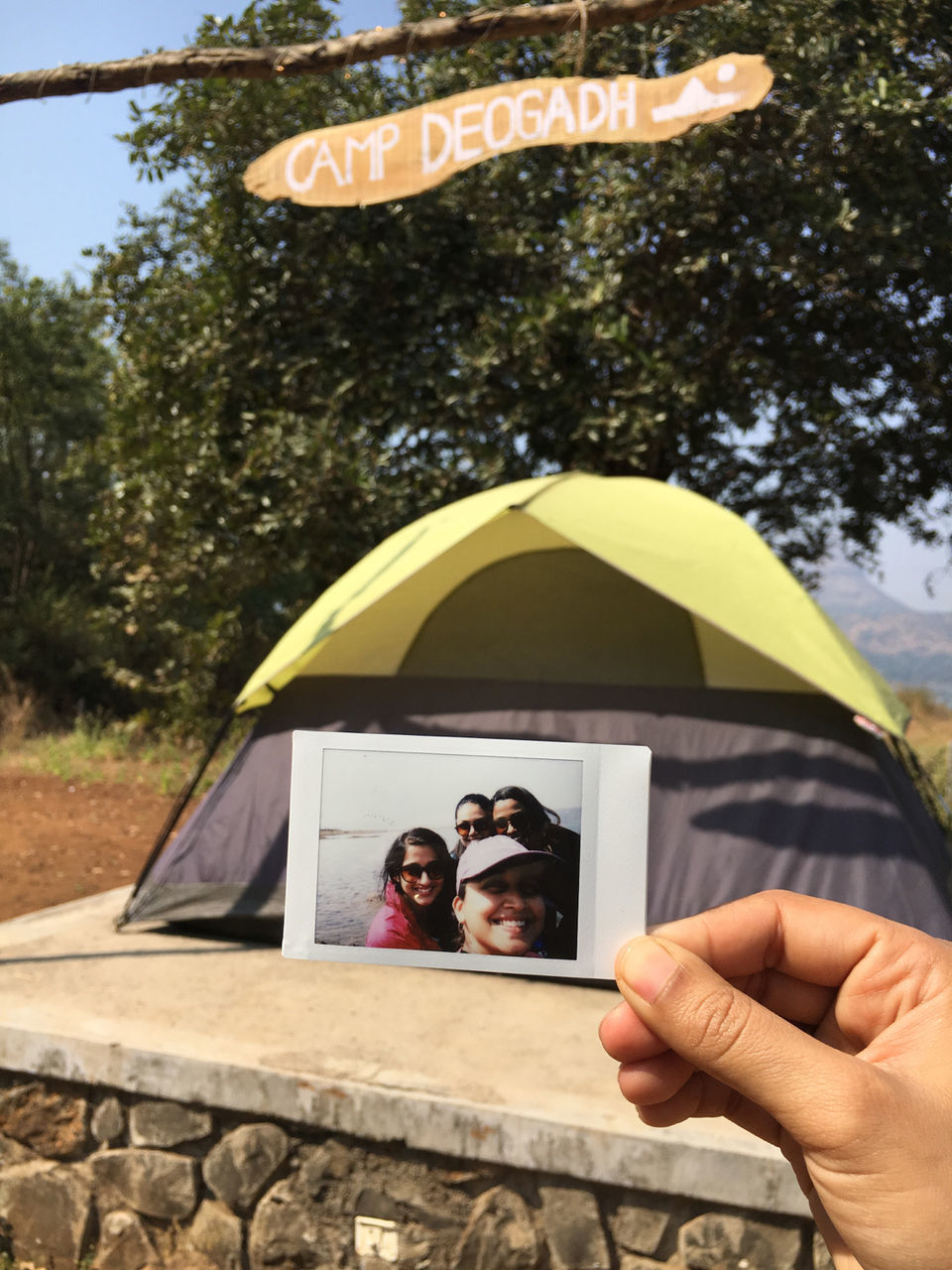 Do not want to leave your beloved pets back home and enjoy without them? This is the place to be! 'CAMP DEOGADH', a quick getaway, approximately 60 km from Pune, allows you to bond with your friends, family and yes, you can take along your pets as well! There are indeed very few places in Pune which gives this privilege and can be a highlight for most of us.

Overlooking lake Pawna, Camp Deogadh is a perfect sojourn to unwind and spend a relaxing weekend away from the city. The camp allows a day's visit or an overnight stay. The stay cost includes all meals with a set menu (veg/non-veg) - lunch, high tea, snacks, BBQ dinner and ends with a sumptuous breakfast.
You can indulge in activities like board games, playing cards, cricket, football etc. and can even warm up in the winters around a cosy camp fire. They also have a good collection of books for you to grab one and relax in the hammock or a Manja (Indian village cot) beneath the trees.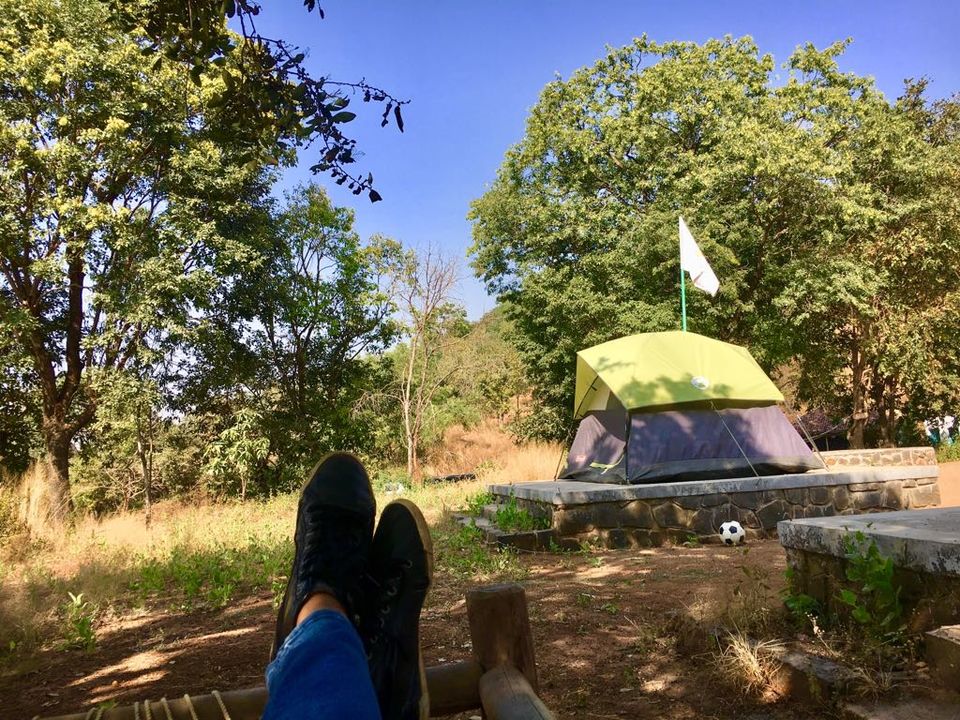 The best part of this place is that it is quiet and does not allow loud music unlike the other camp sites at lake Pawna. It helps you enjoy the lull and connect with the nature and yourself. I experienced the most amazing and sound sleep in the past few months! The lovely tent, sleeping bag and nobody to disturb! Then you wake up to this refreshing view in the morning!
Not to miss, the caretakers and the cooks are polite, friendly and very helpful. Special thanks to Annabelle who has designed the campsite very thoughtfully with a cute decor and maintained it as a guest would expect it to be.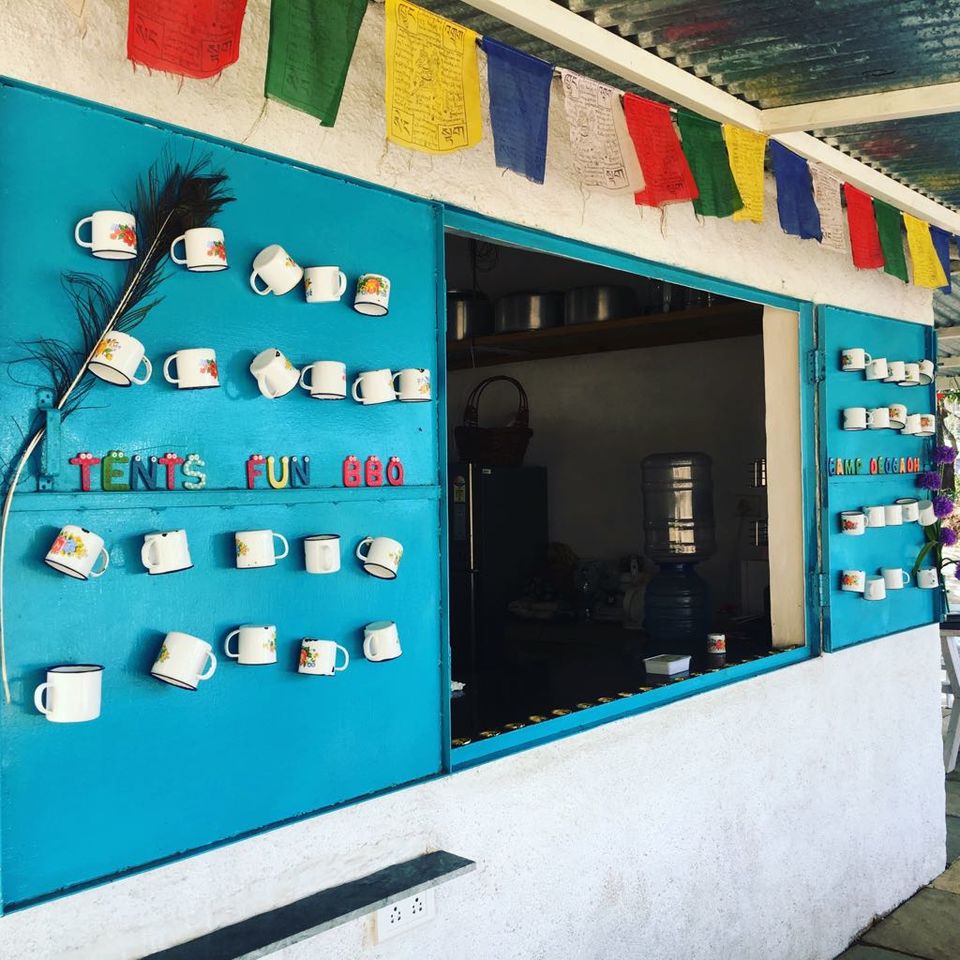 The lake is just 2 minutes walk from the campsite for you to go enjoy the sunrise or the sunset. The forts of Tung and Tikona are in the vicinity too and adventure lovers can opt to go for a trek on one of the days. Pawna lake also allows activities like kayaking and sailing. Sounds interesting, doesn't it? Go for it! Camp Deogadh is waiting for campers like you!