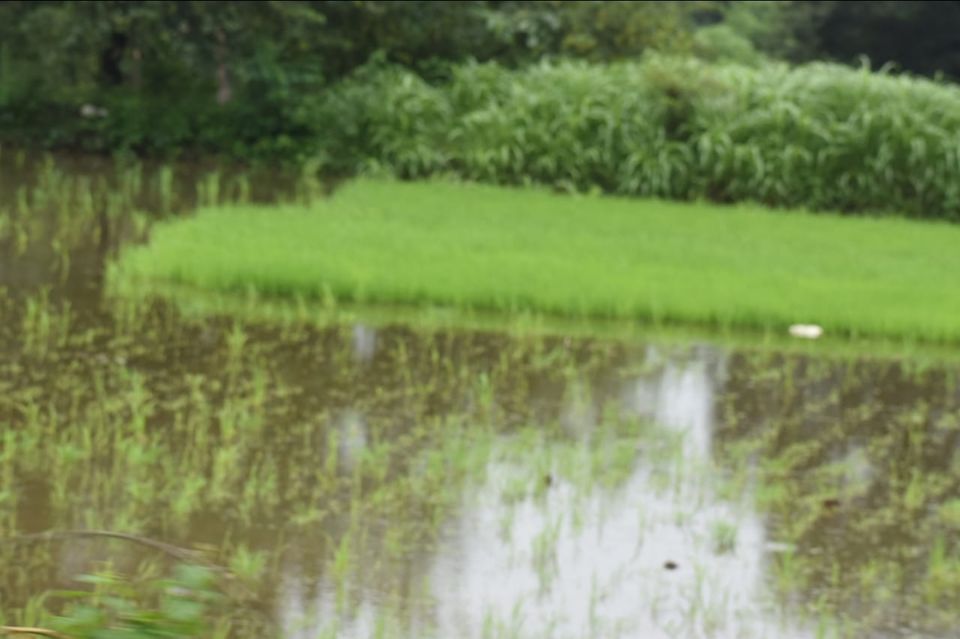 I have been a traveler since last 5 yrs.  Earlier i used to plan every small detail of my travel: where to stay?  When to start?  When to stop?  What to eat etc etc etc...
Lately i have turned into more of maverick traveler exposing myself open to what road presents and embrace it in its totality.
One such exp happened on July 14th 2018 and I must say,  it was day full of exploring natures beauty at its best.  Here is what was in store: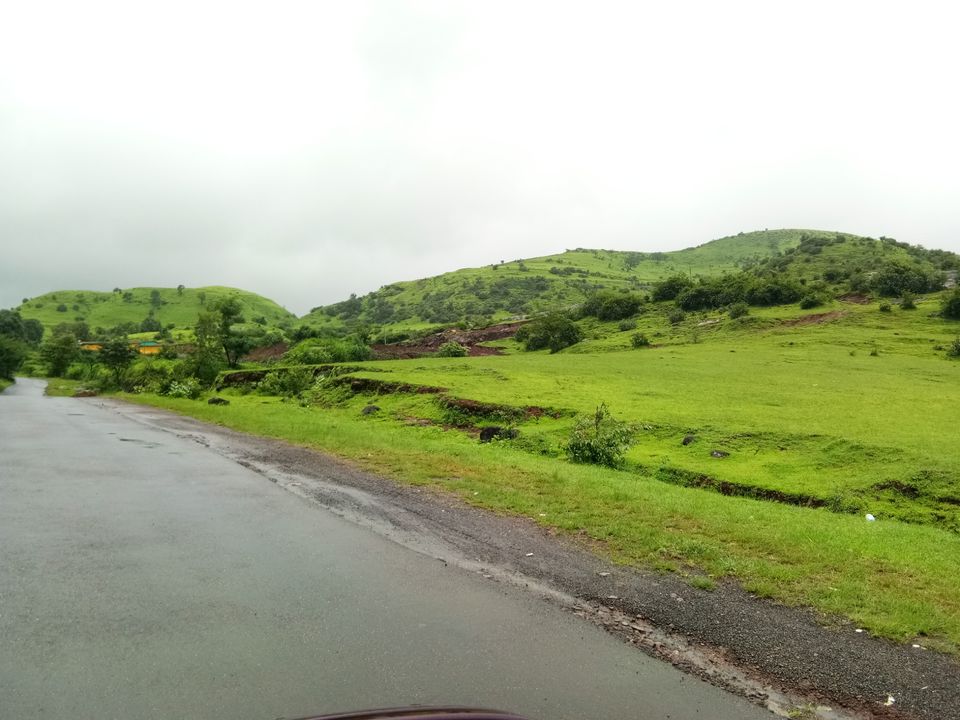 Journey started from Pune around 9. After picking up my friends we hit nashik highway.
01 decision was to make on which road to take for Bhimashankar.  You can either take left from Rajgurunagar or you can go straight to Manchar and take left from there.
We decided to take left from Rajgurunagar and this was when we realised that road blesses you when you surrender.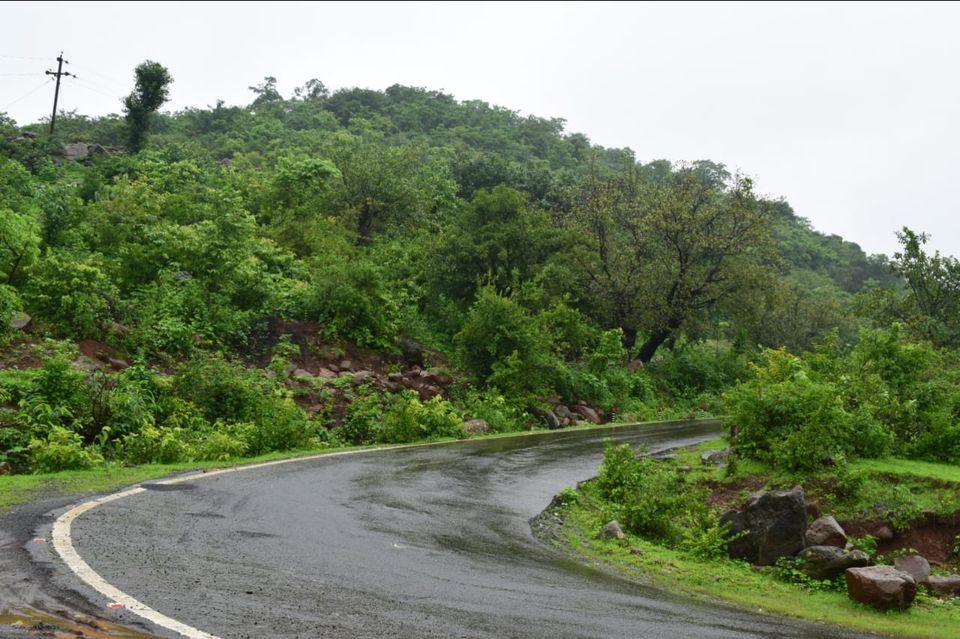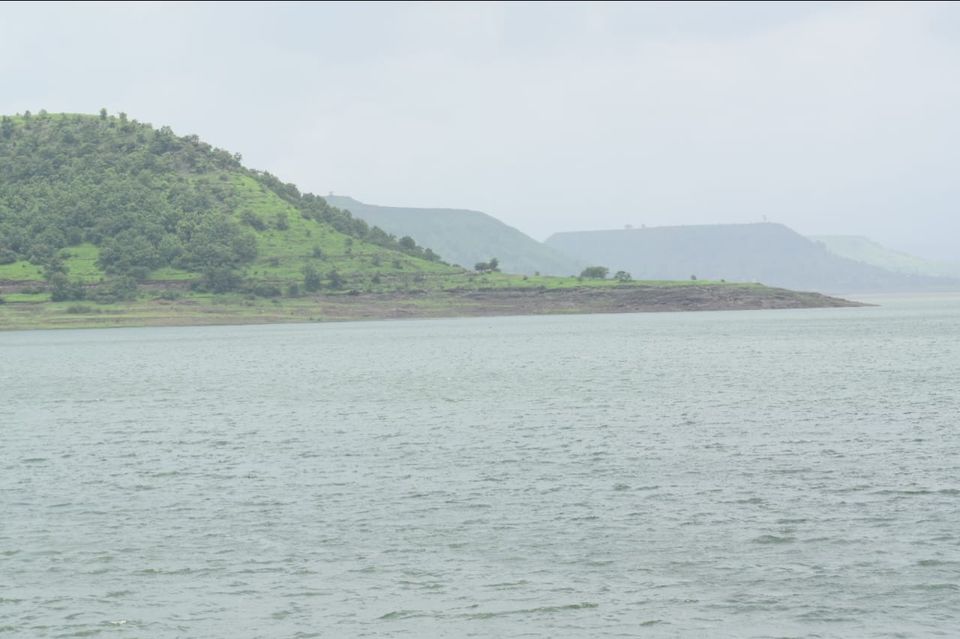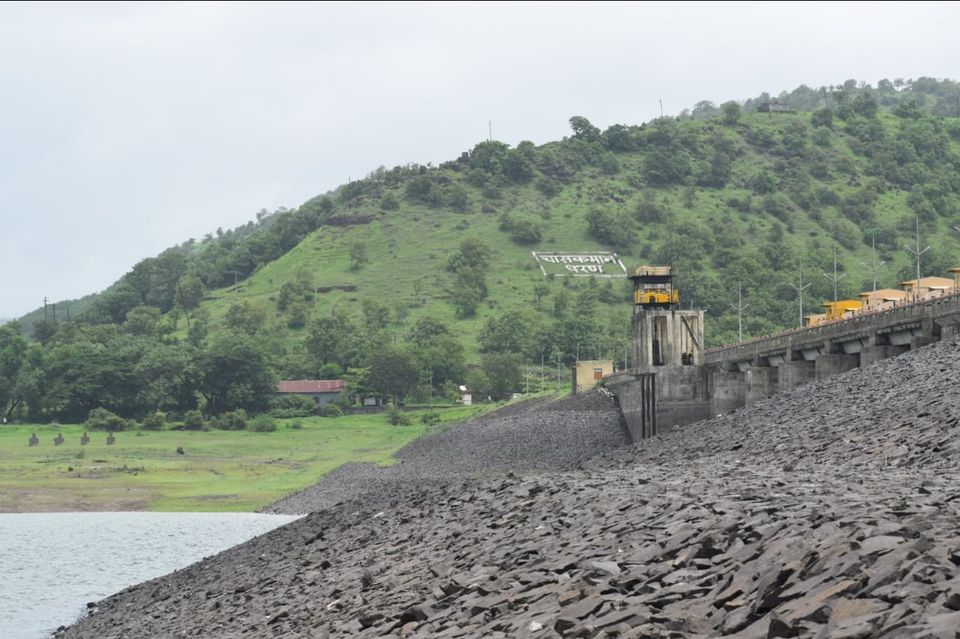 TIP: YOU WILL COME ACROSS CHAS DAM. MOST OF THE PEOPLE STOP ON ROAD.  THERE IS LEFT WHICH GOES TOWARDS MAIN HYDEL POWER PLANT.  TAKE THAT.  YOU WONT REGRET...
There are plenty to see and soak in all the way till bhimashankar temple. One place worth noting is river bed which is there before you hit Taleghar. In monsoon,  its in full force and the nearby mountains adds to scenary.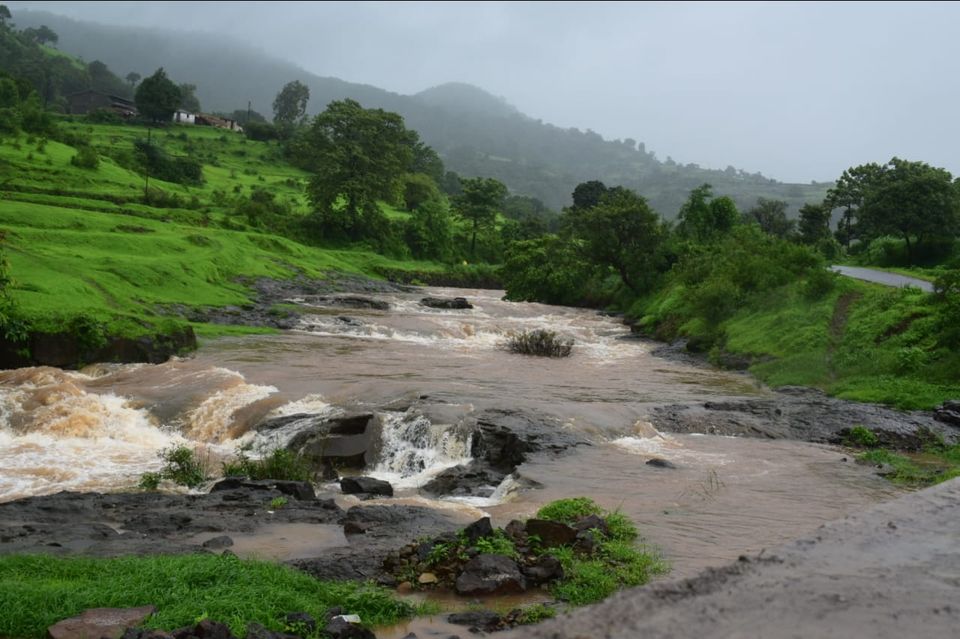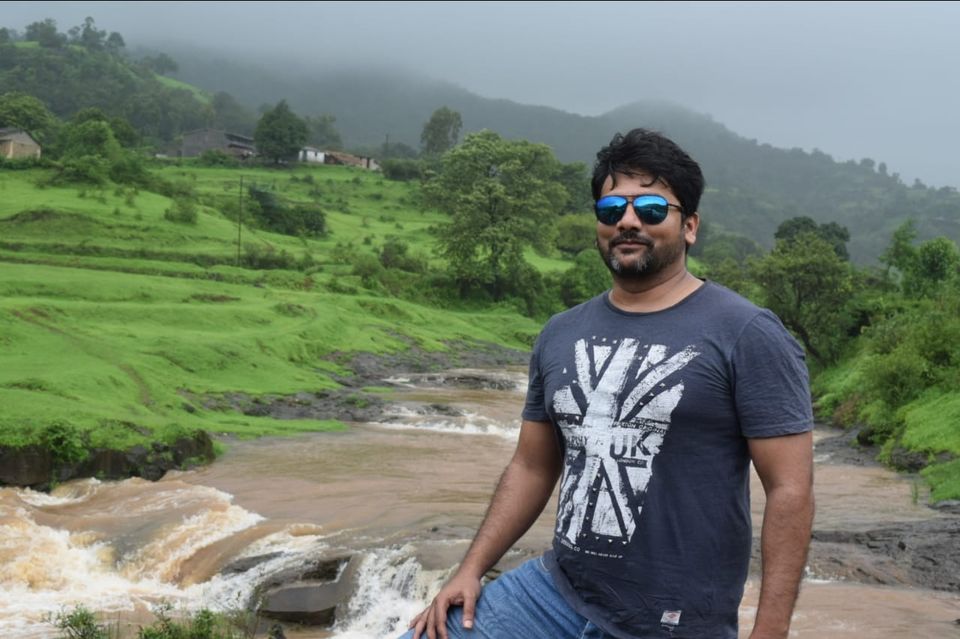 Finally when we reached temple and it was pouring heavily. As if Shiva wantwd you to purify yourself before you visit him. We battled our way and made it to the temple Darshan line,  which was not say,  loooonggg.  We decided to skip it and reach temple premises. I was little disappointed but thats when it struck me.  A voice whispered : I was all along with you in those hills and rivers and valleys.  Why you disappointed now?
I silently lit incense and saw the smoke from that flowing towards Shiv linga.  It was sign that its time to head back. My darshan was done.
You can return via manchar. That way you can stop at Hotel Aakash, which is on Pune  Nashik highway.  The USP IS PAAN SHOP THERE.  We were asked by Shopkeeper not to chew the Paan immediately.  He requested to keep paan in mouth for 20 mins and then chew.   I did not had patience to keep it foe that long but the juice oozing from Paan was something i never tasted.  MUST TRY...
Towards the end, i learned one thing.  Life already has kept beautiful exp for you,  just surrender and let life uncover it to you...