I begin my Journey from New Delhi in search of seeing all three Jyotirlinga in Maharashtra.
I booked a flight from Delhi to Pune and it took around 2:30 hours for me to reach Pune Airport.
There I stayed in a hotel took an early nap so that I could wake up early in the morning. One day stay with dinner cost me around 1000/- rupees.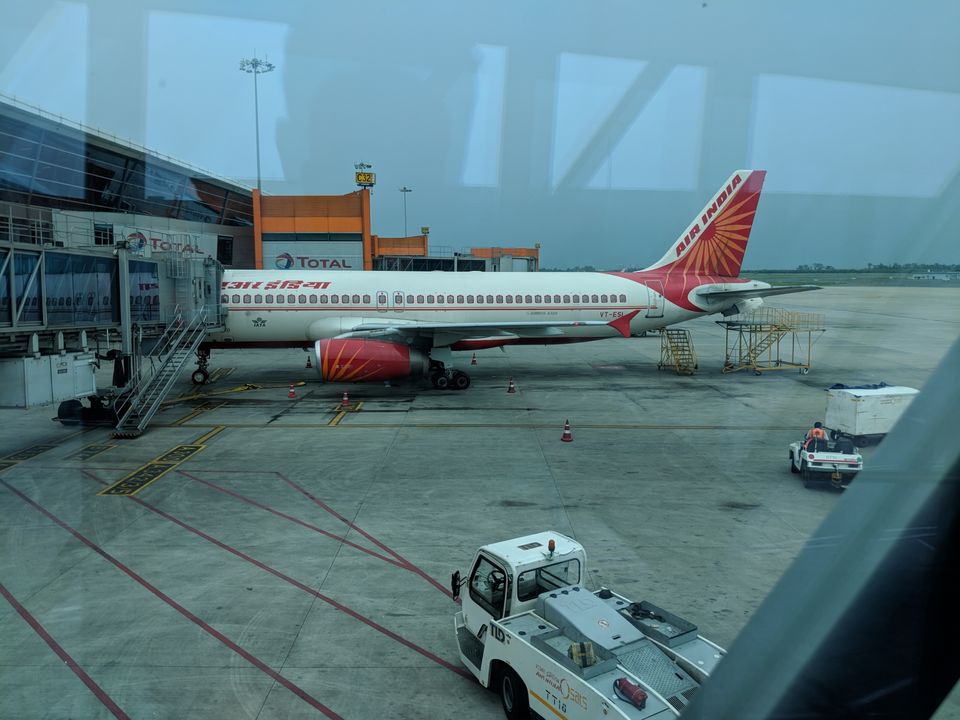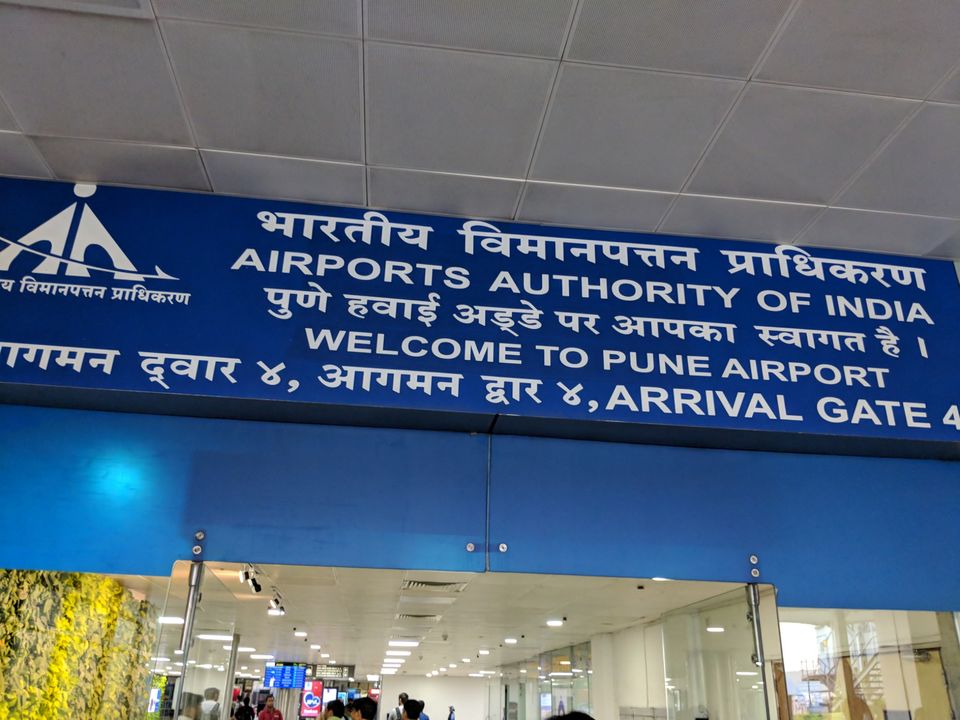 The day 2 begin with booking a cab from my hotel to Shivaji Nagar Bus Stand.
From Shivaji Nagar Bus stand I took a interstate bus from Bhimashankar Jyotirlinga. The distance is around 190km and the bus journey charged me around 300/- rupees. The buses is available in the early morning from 5AM till 10AM.
I took the bus around 6AM and reached the Bhimashankar at 12'o clock in the noon.
After reaching Bhimashankar Jyotirlinga I went to a lounge to keep my luggage and took a bath there and it cost me around 300 rupees.
The whether was pleasant and it seems like clouds are floating with me. The whether was changing in every 2 minutes.
Than I went for the darshan at around 1pm in the evening. Bhimashankar Jyotirlinga is one of the twelve Jyotirlinga in India and this temple is dedicated to lord Shiva.
It took around 3 hours for me to had the darshan of Lord Shiva in such a beautiful place. The temple is so beautiful. It is situated in mountains. Entering and touching the jyotirlinga is is allowed here. After having the darshan I went to the parking point to find shared taxi to continue with my journey.
From there I decided to head to the second Jyotirlinga in Maharashtra which was Trimbhkeshwar Jyotirlinga which is situated in the region of Nasik.
First I took a shared cab from Bhimashankar Jyotirlinga to Manchar which is in total 65km in distance and it cost me around 200 rupees.
From Manchar I took another shared cab to sangamneer which is in total 73km and the cab cost me around 140/- rupees.
From Sangamneer private buses are available which will drop you to Nasik Bus stand and it is around 75km in distance and the bus journey cost me around 200/- rupees.
It was late in the night when I reach Nasik bus stand there was nothing available at that time so I decided to book an auto to reach Trimbhkeshwar Jyotirlinga. The total distance between Nasik Bus stand to Trimbhkeshwar Jyotirlinga is 28km and the Auto driver took around 600/- rupees. I reached at around 2AM in the morning in Trimbhkeshwar so I decided to stay there and booked a hotel room for 450/- rupees for one day.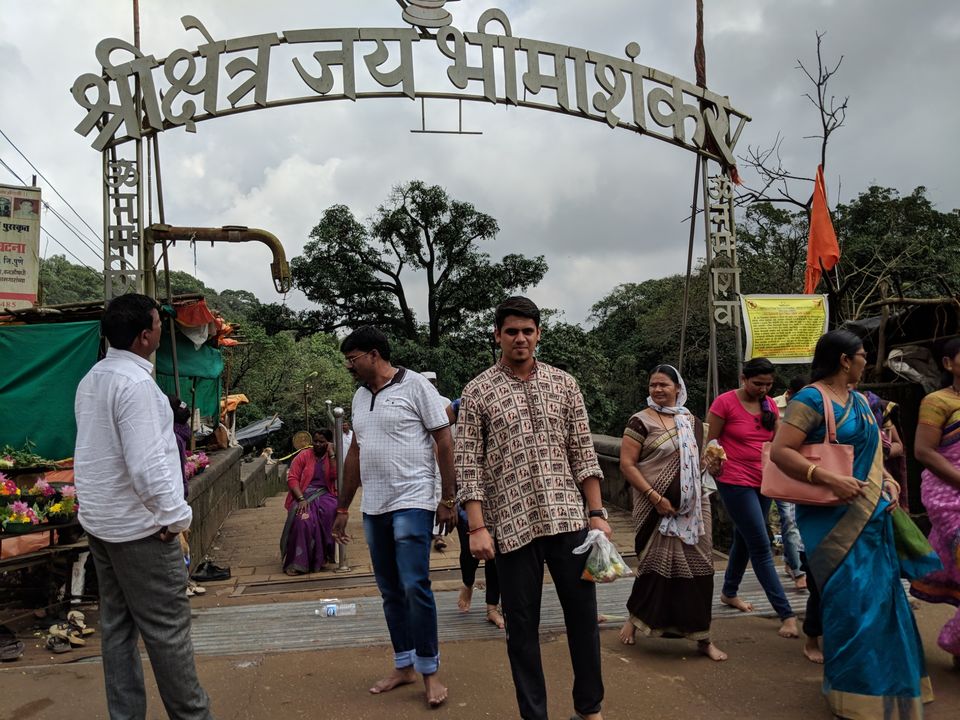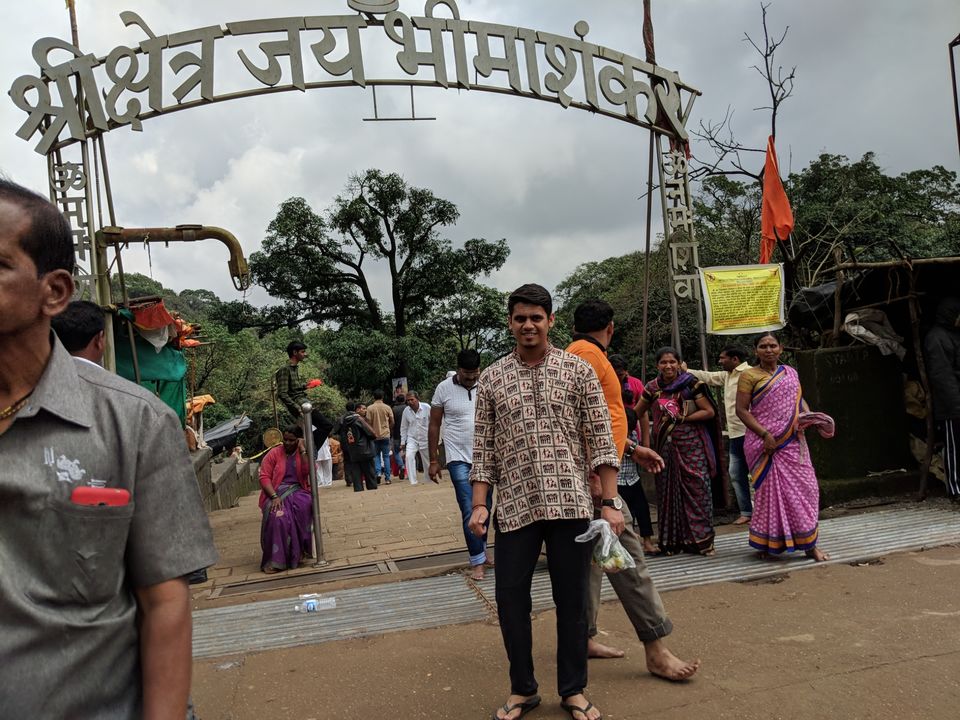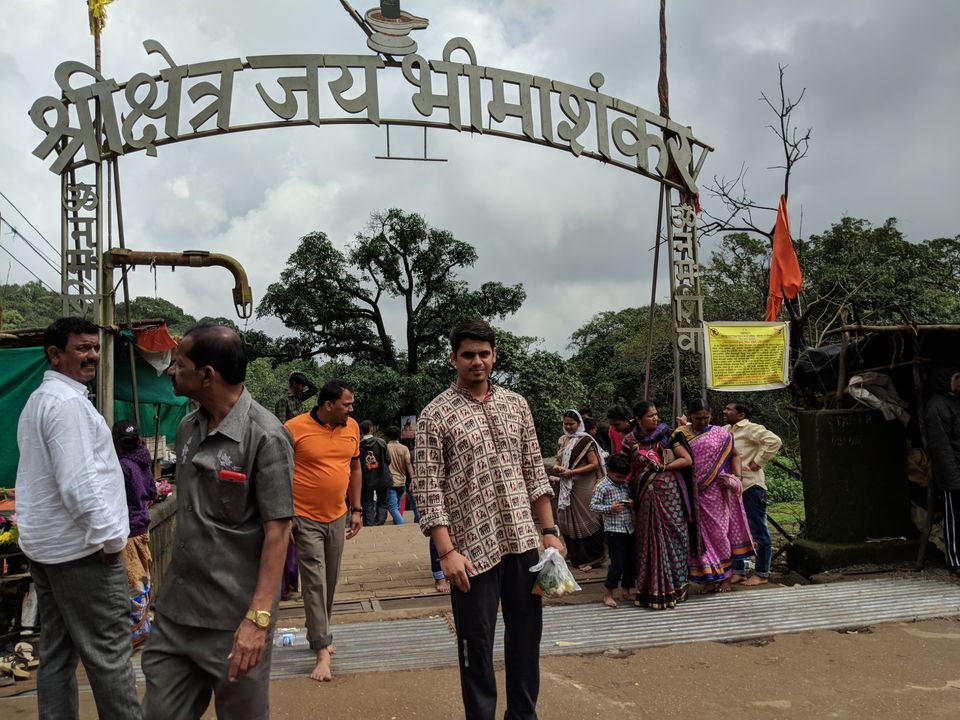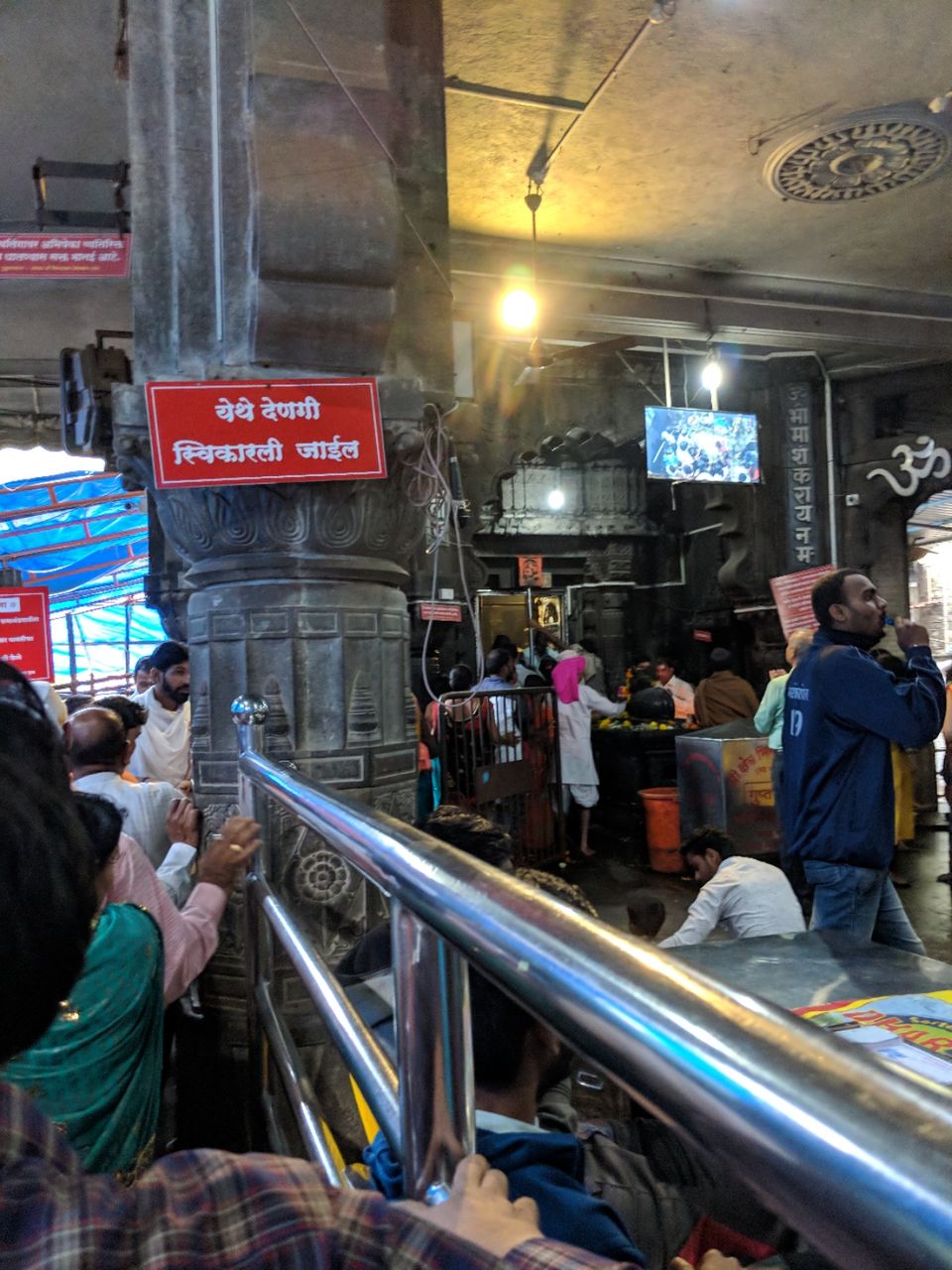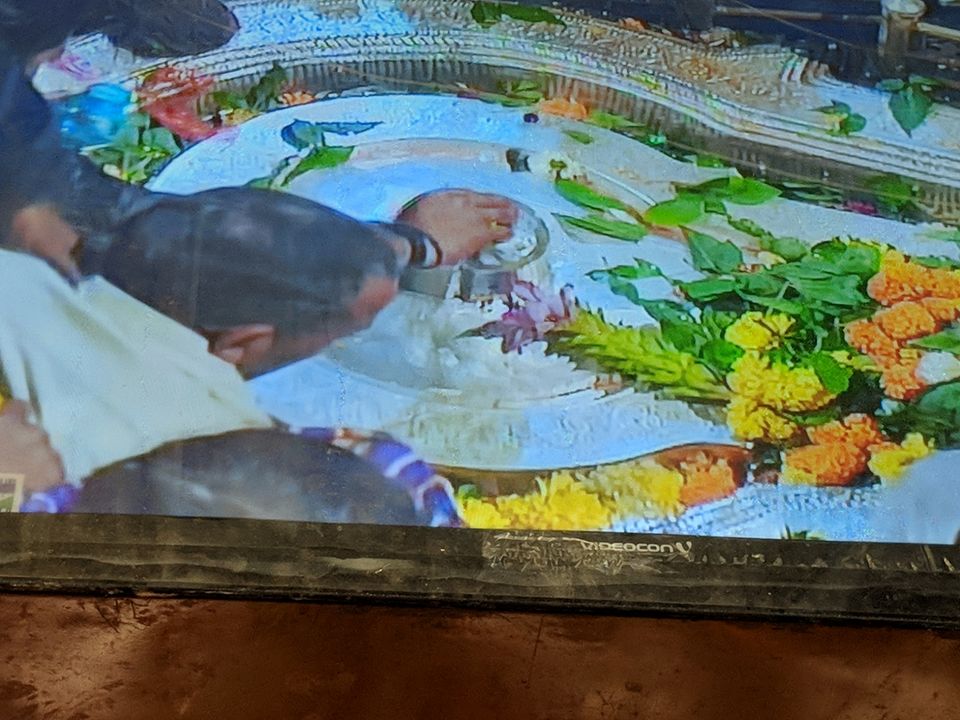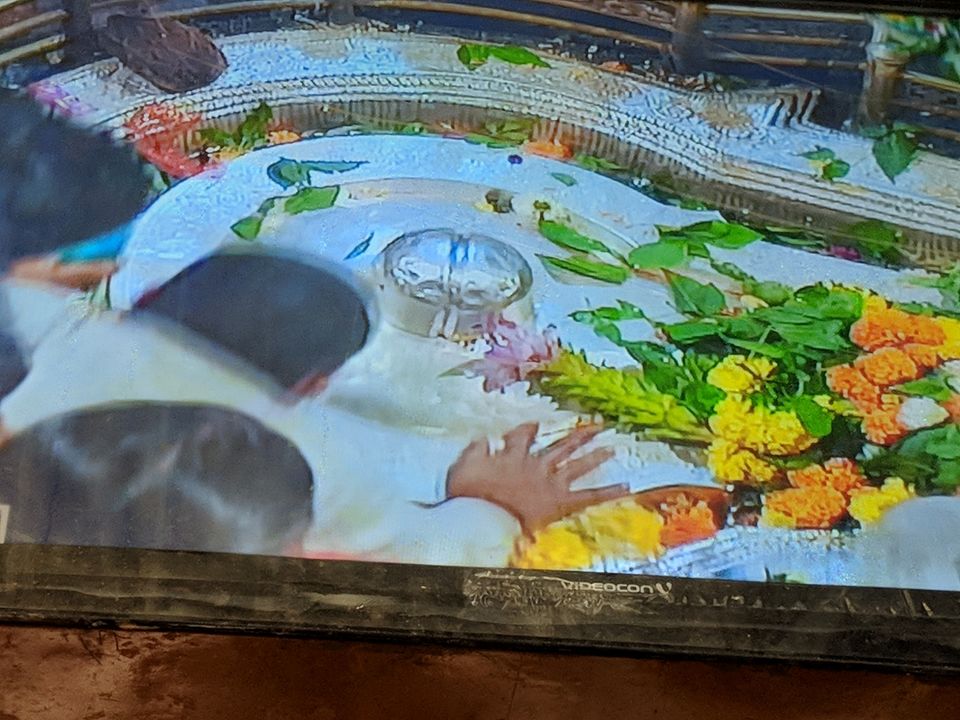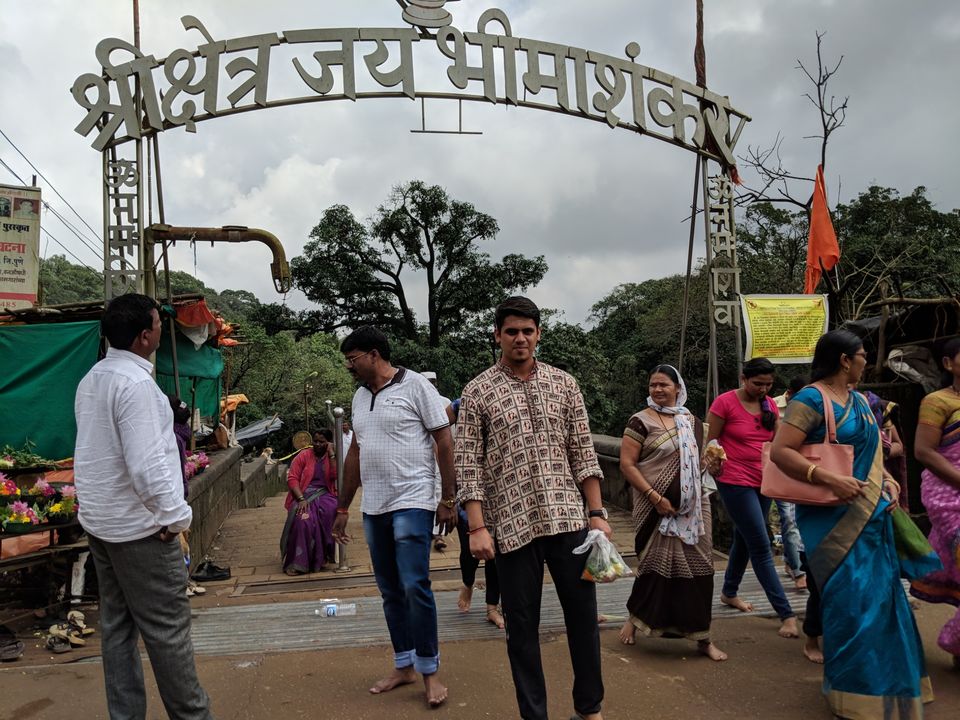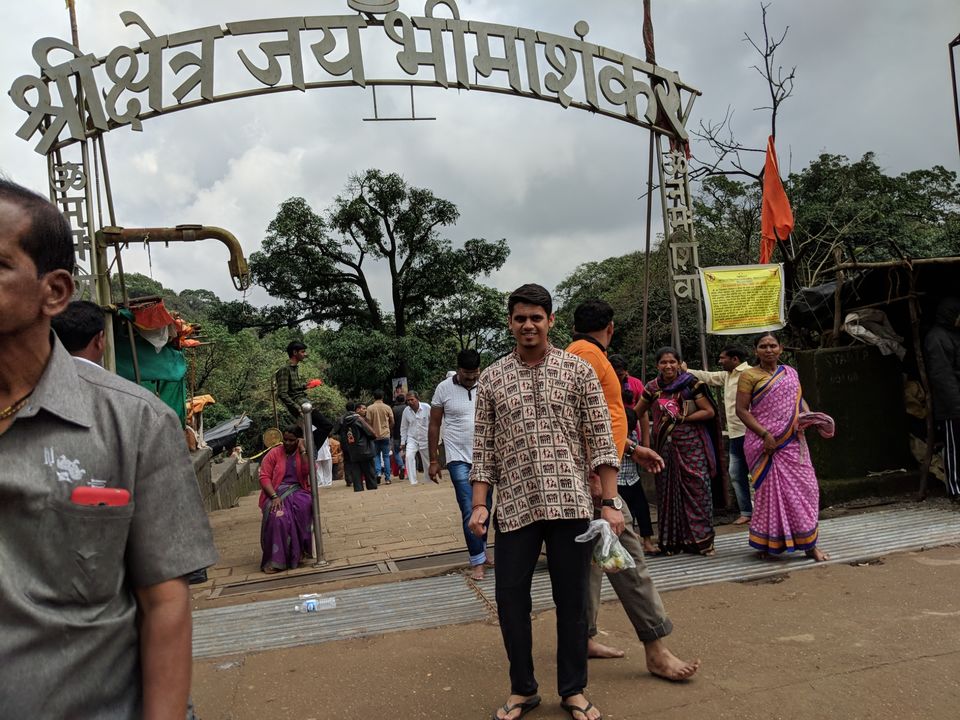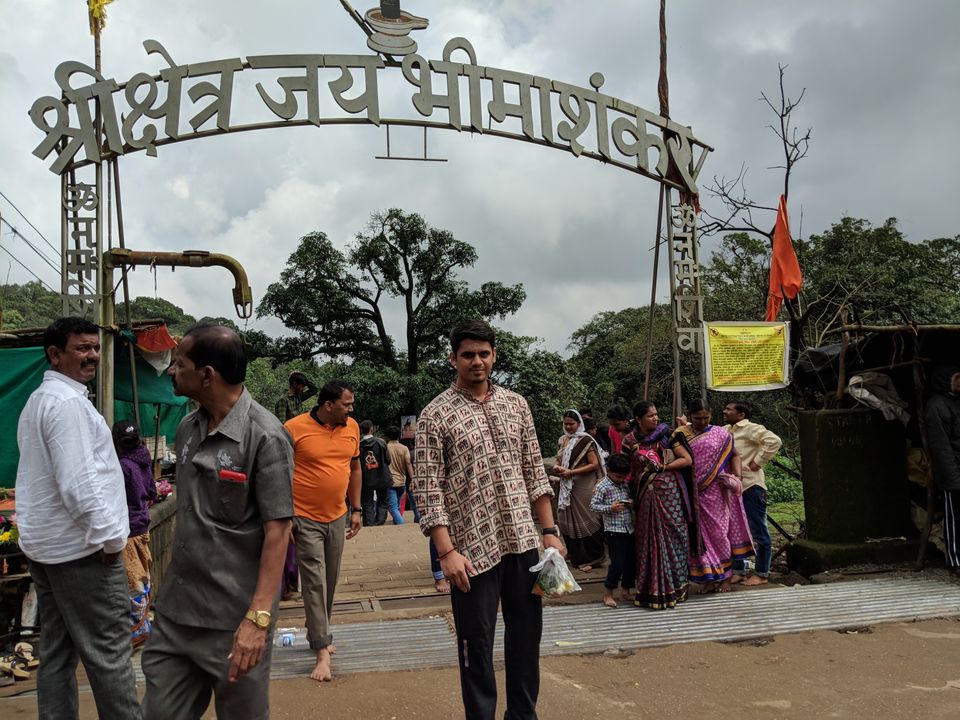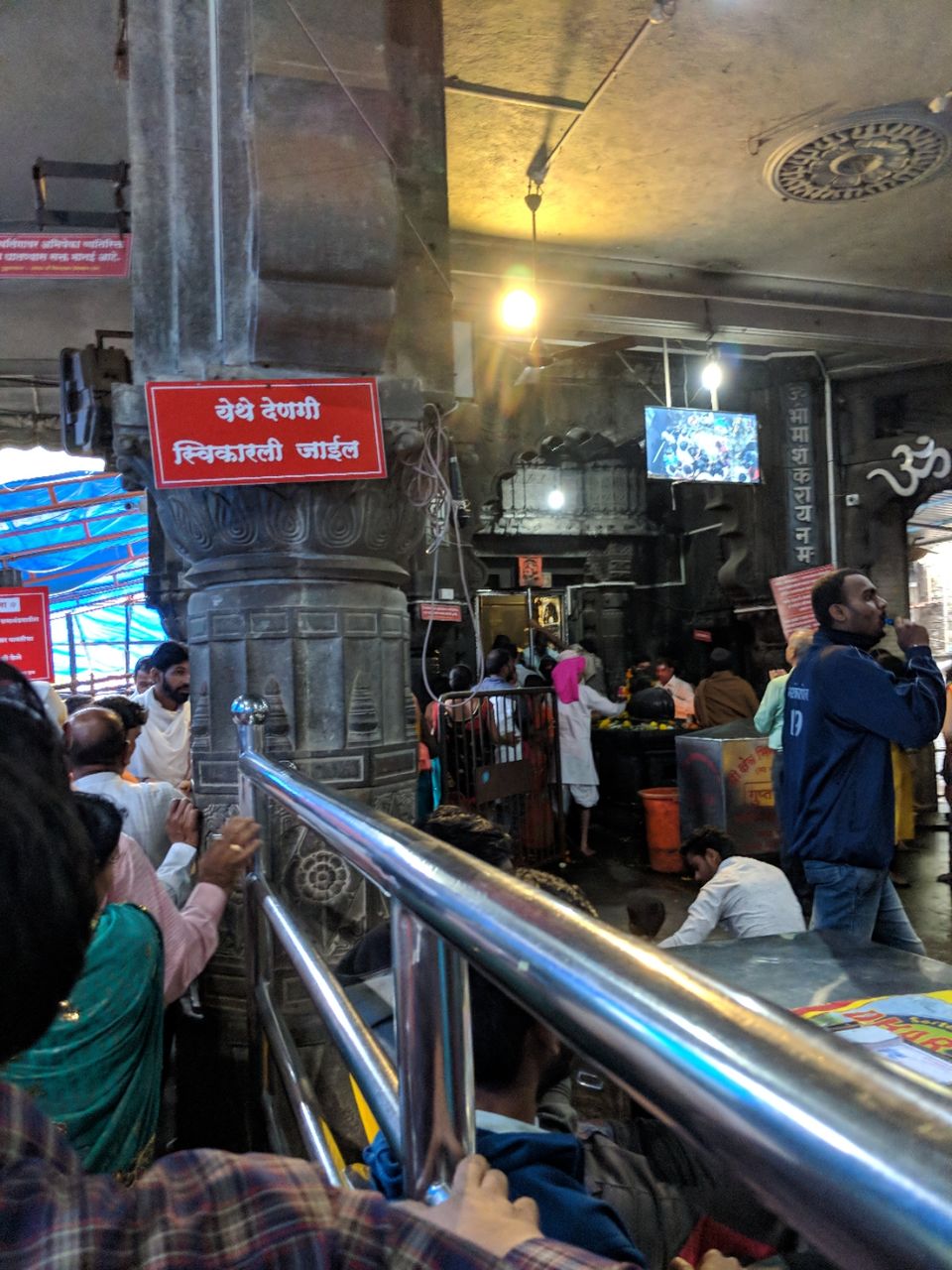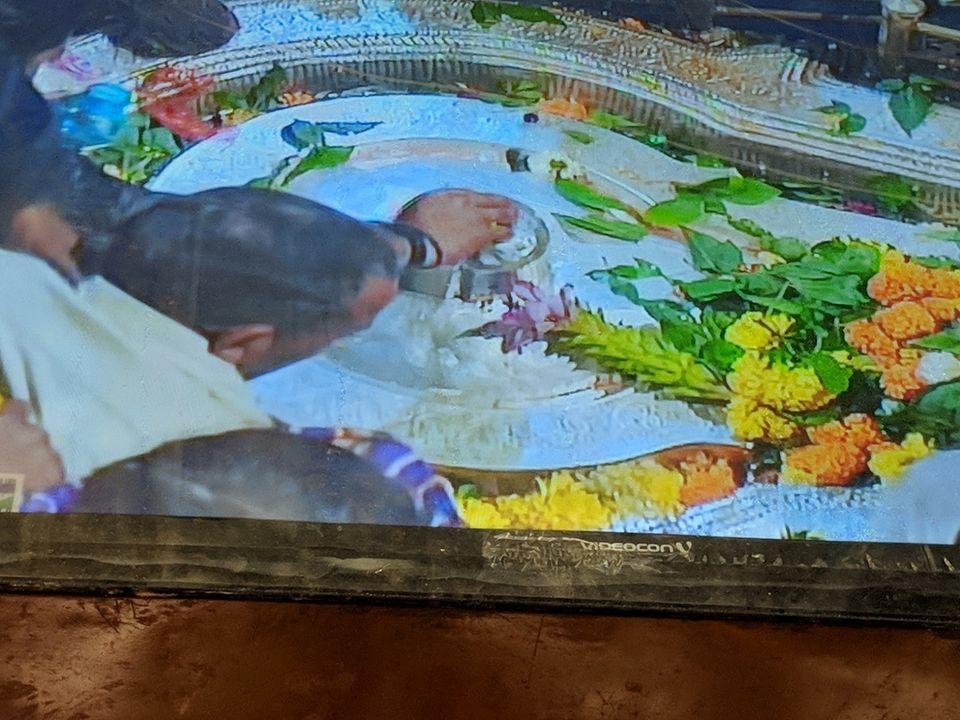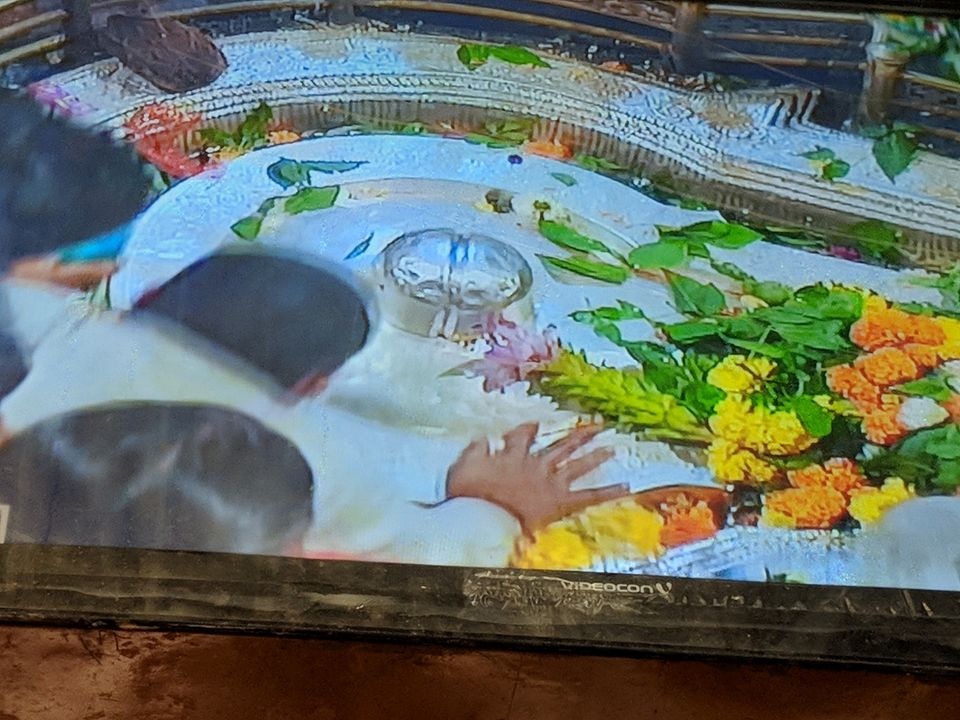 The next day I woke at around 6AM in the morning and went for the darshan. If you went early in the morning for darshan than you will hardly find any rush or line for darshan and within 30 minutes I had the darshan at Trimbhkeshwar Jyotirlinga. This temple is said to have all three Tridev here i.e. Lord Shiva Vishnu and Brahma here together. After having the darshan I went for breakfast and this place is also famous for its breakfast. After having the darshan I decided to continue my journey with third Jyotirlinga which is Gruhneshwar Jyotirlinga.
But in between these two temple two very famous temple lies wiich is Shirdi Sai baba and Shri Shani Sham.
So from Trimbhkeshwar Jyotirlinga I book a tempo Traveller to Shirdi Sai baba which cost me around 200/- rupees and the distance is around 120/- km and it took around 3 hours for me to reach there. As it was Thursday so there was huge line for darshan. So I decided to took a vip darshan ticket which cost me around 200/- rupees but the benefit is I had the darshan in 15 minutes. It was lovely to see and have the darshan of Shirdi Sai baba.
Let me warn you of some people who will try to sell you Prasad and ask you to keep your belongings with them for free. The Prasad they made costs alot and free lockers are easily available in Shirdi.
After having Shirdi Sai baba darshan i enjoyed the lunch at the free bhandara. One can have the meal at any time. The bhandara runs 24*7 on everyday. It never stops.
After having the lunch I went to Shri Shani Sham and took a shared cab. The distance is around 65km and it will cost you around 100/- rupees for two hour journey.
After reaching Shri Shani Sham I went for the darshan and after having darshan I begin my journey for the third Jyotirlinga which is Gruhneshwar Jyotirlinga which is located in Aurangabad city.
From Shri Shani Sham to Aurangabad I took shared cab which cost me around 200/- rupees for 80km and two hour journey. From Aurangabad Stand, Gruhneshwar Jyotirlinga is 35km away and the shared cab took around 110/- rupees.
As it was late in the evening so I went to a lounge and book a room which cost me around 450/- rupees. As the temple was still open and there was hardly any queue for darshan so I went to the temple and had the darshan in 5 minutes and attended the evening aarti. After aarti I went for dinner in the nearer restaurant and after that went for a nap.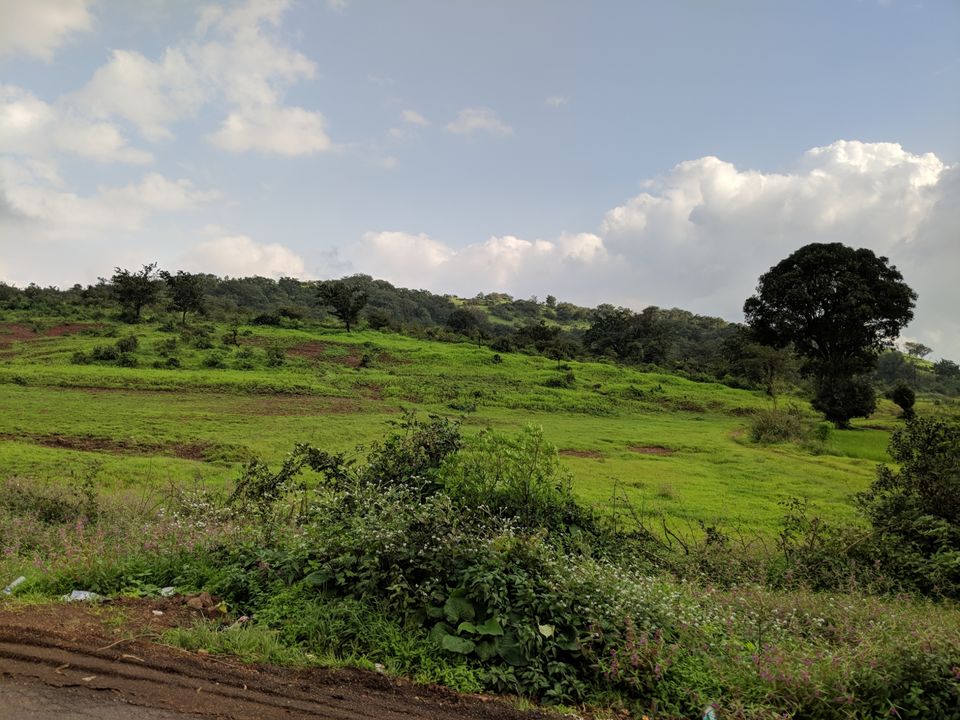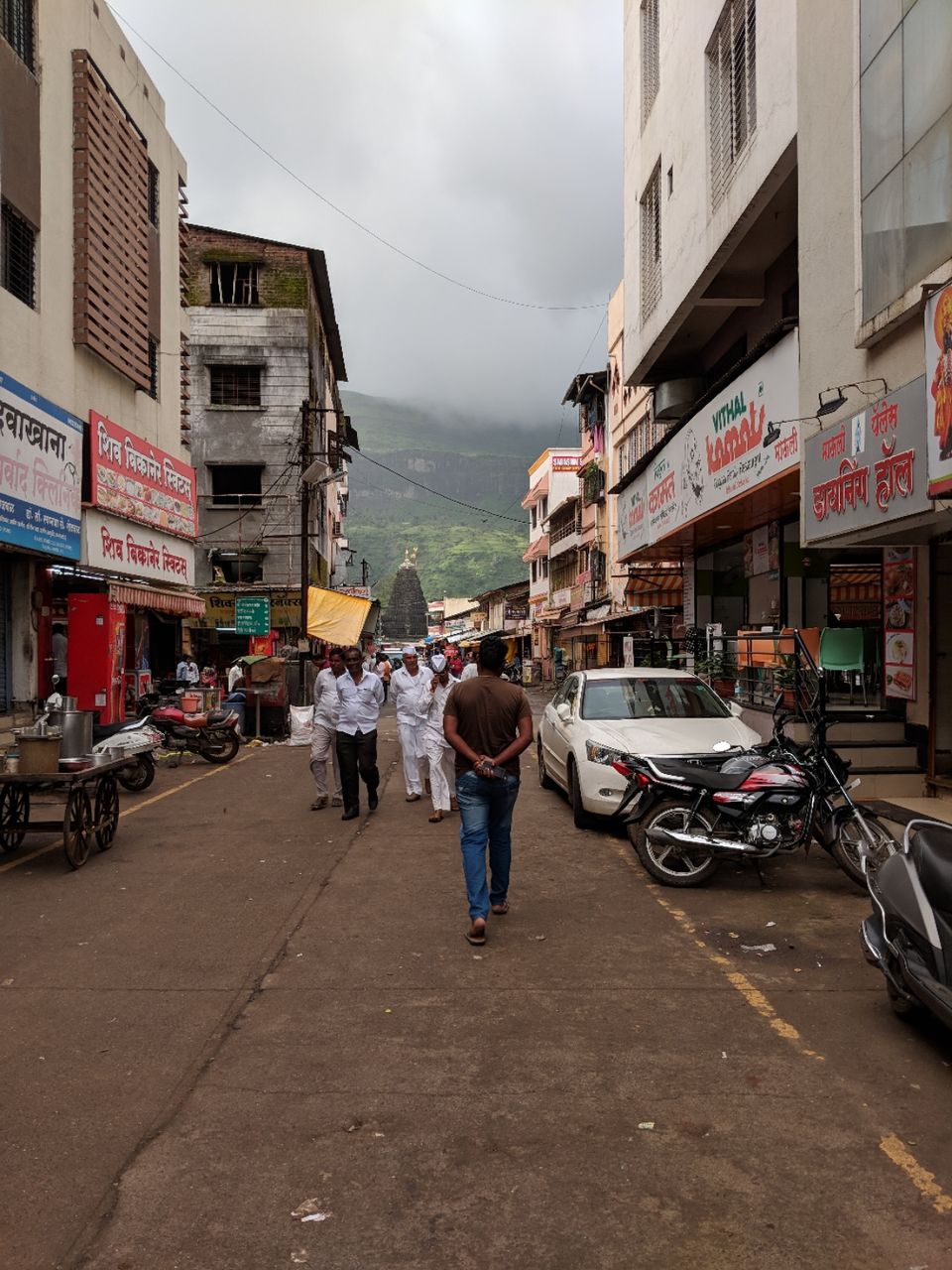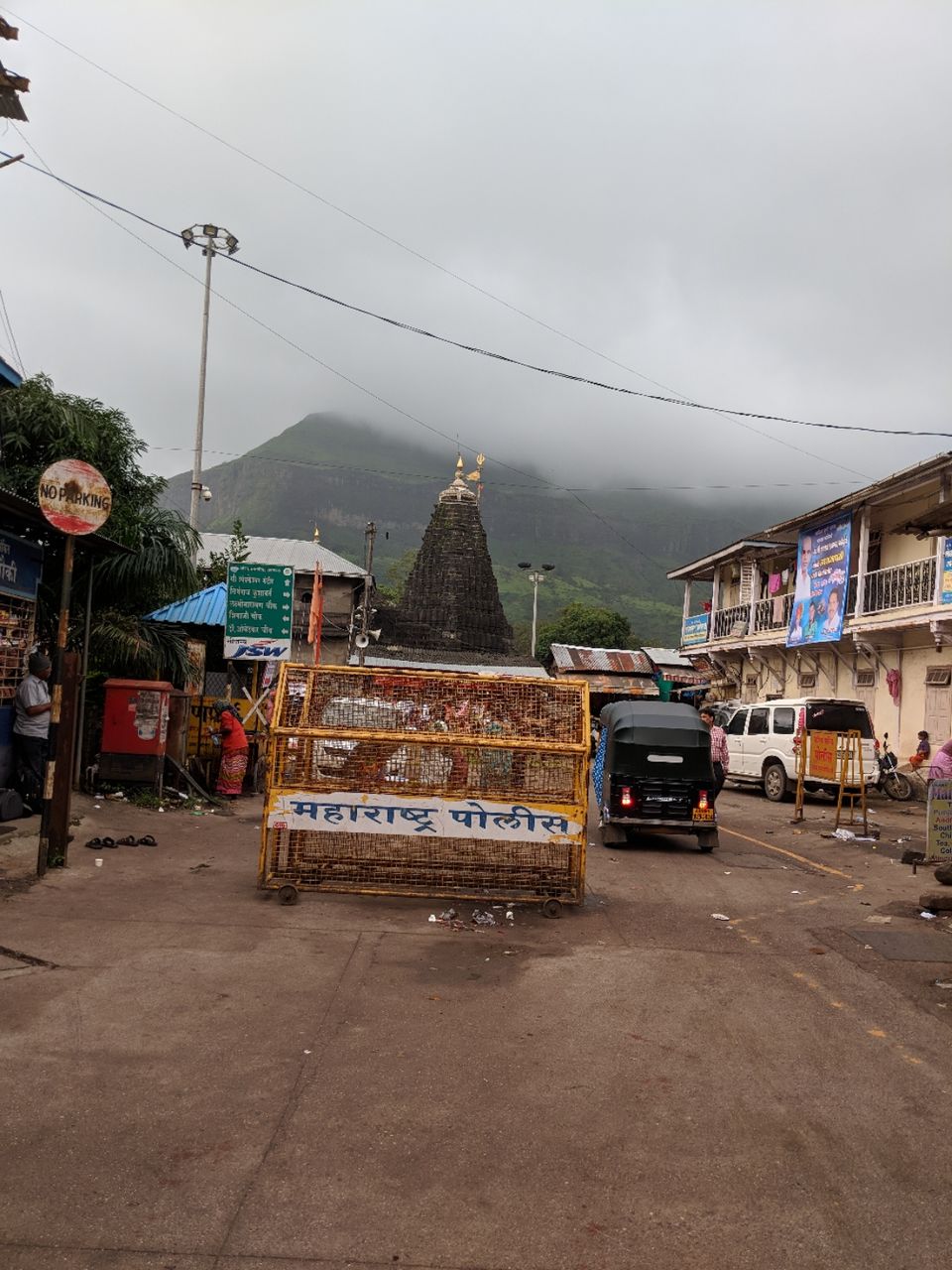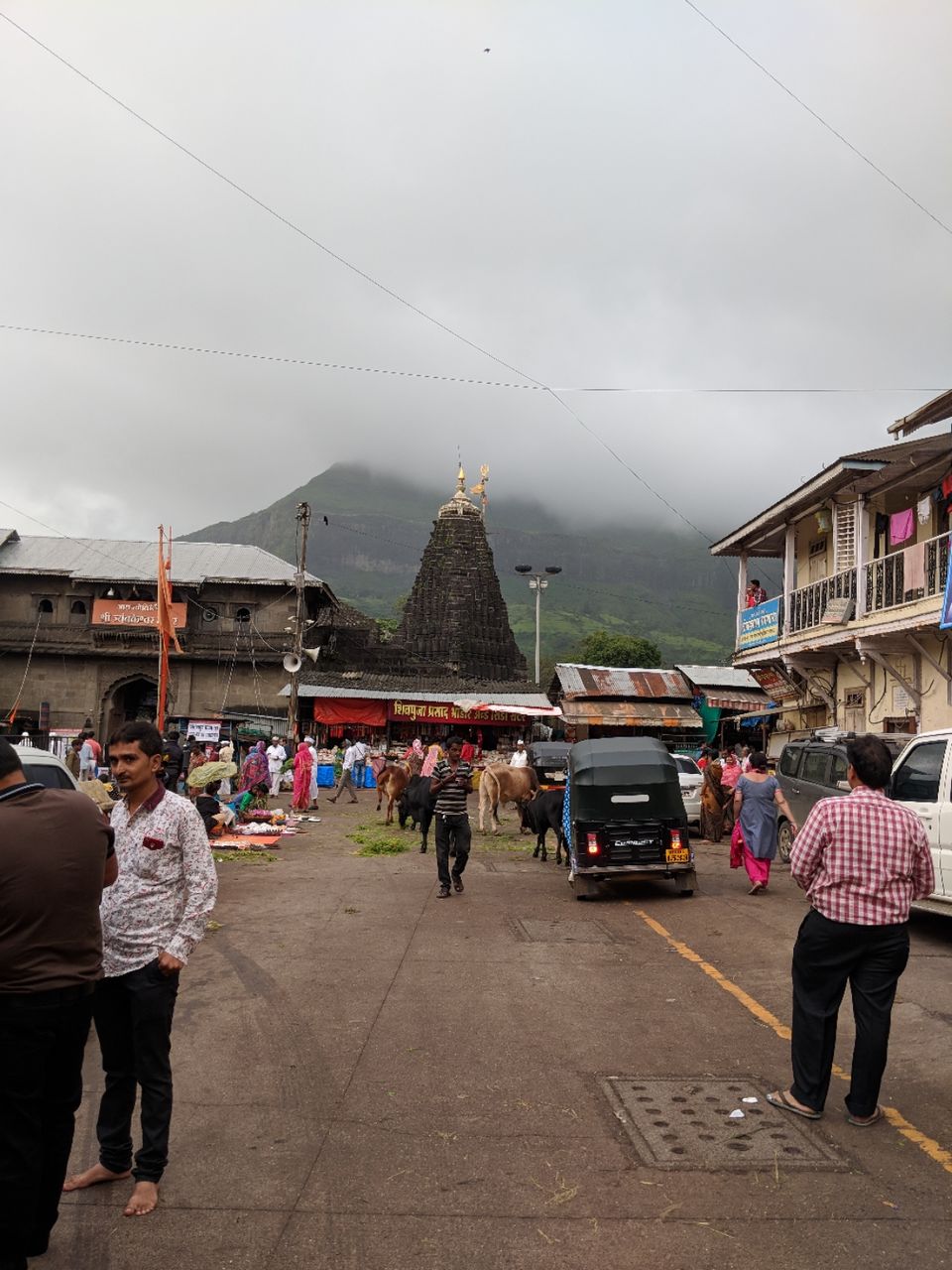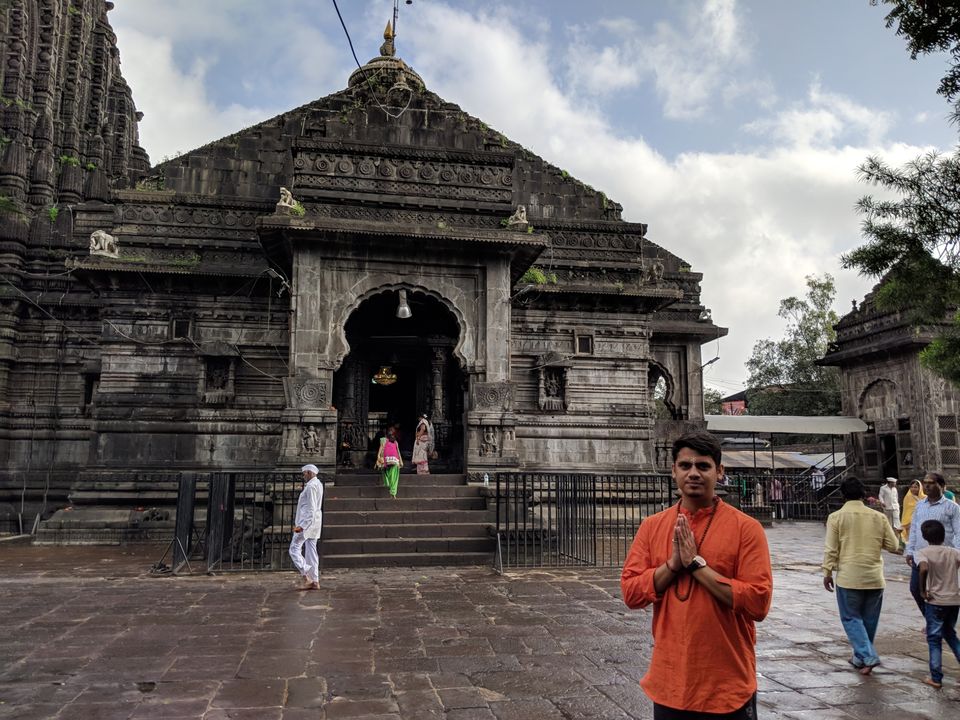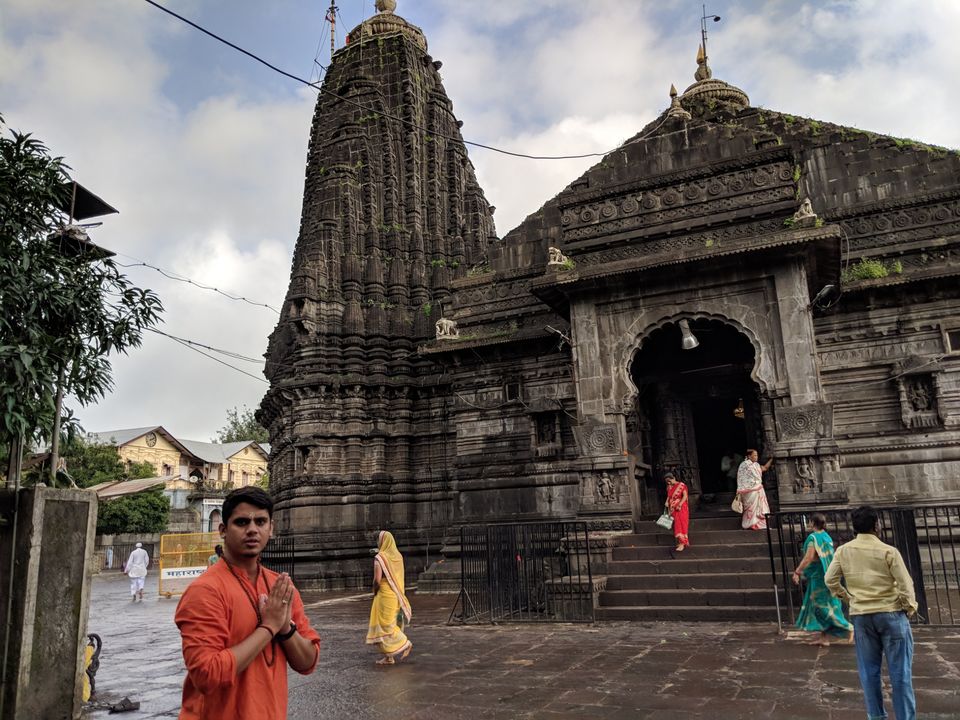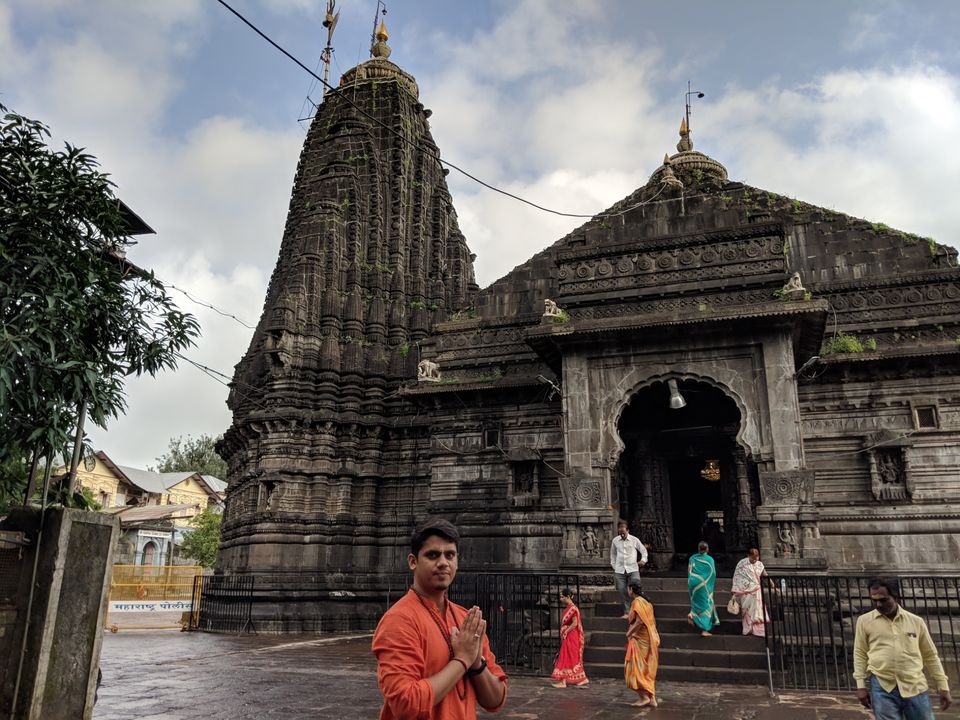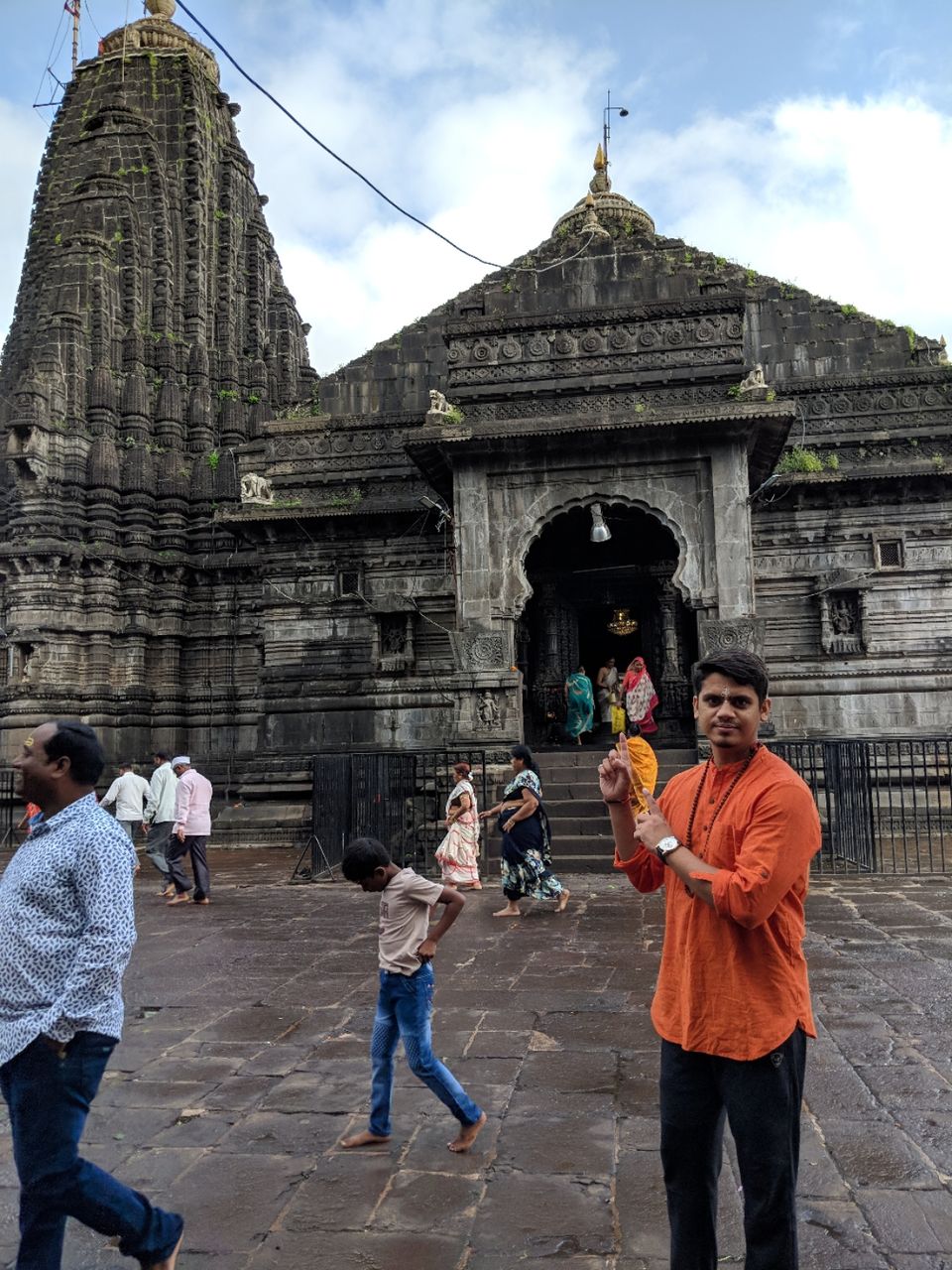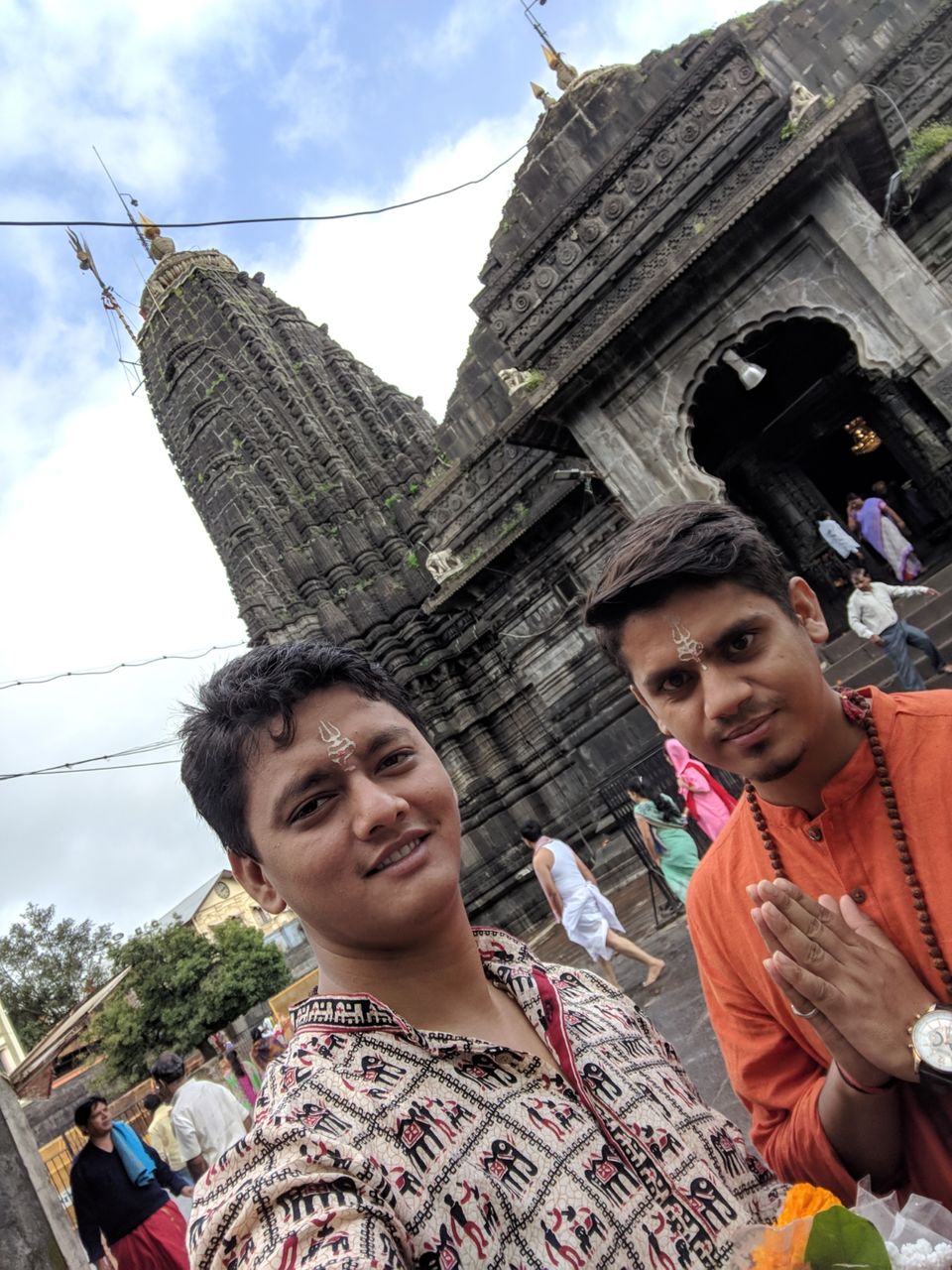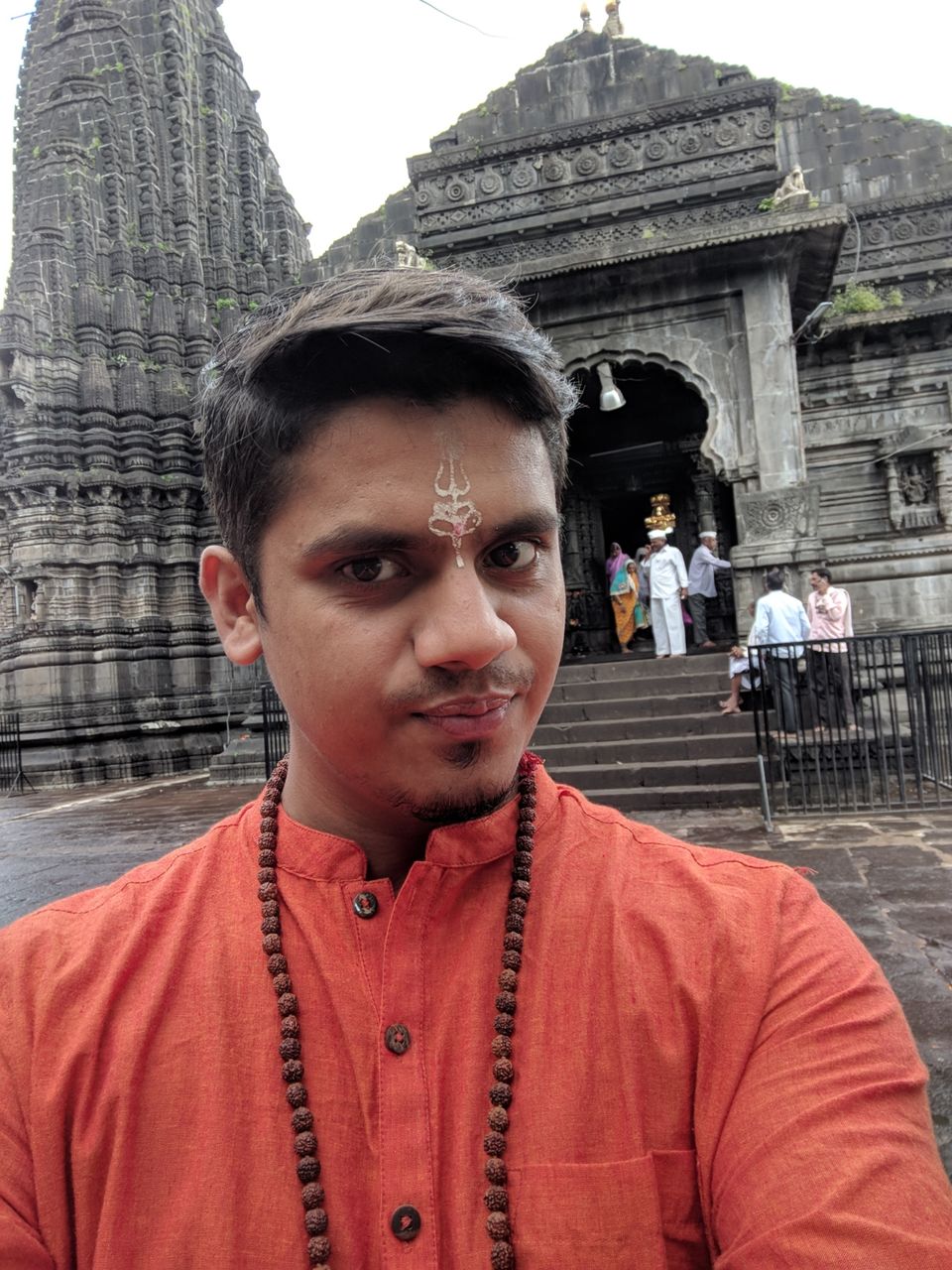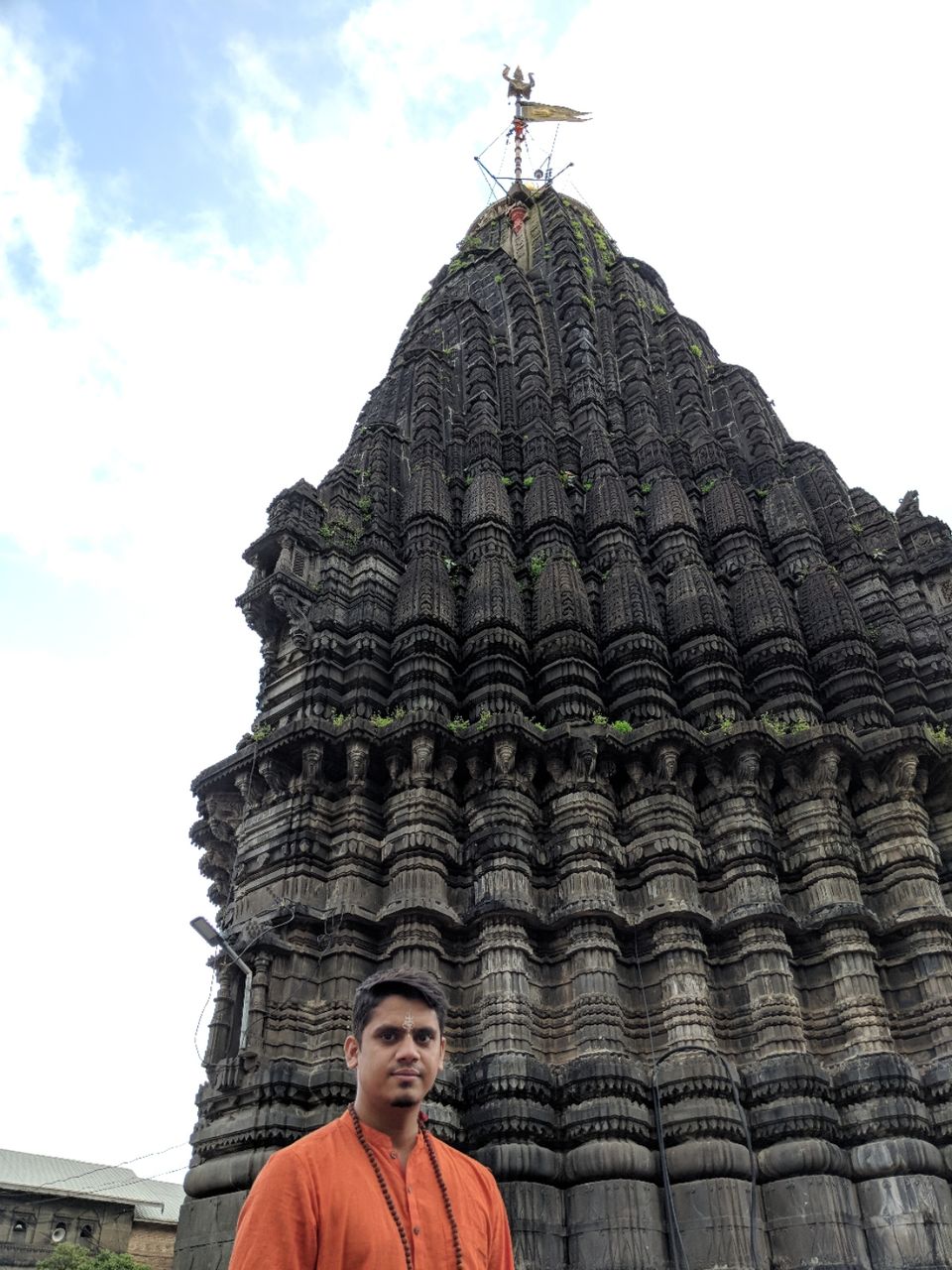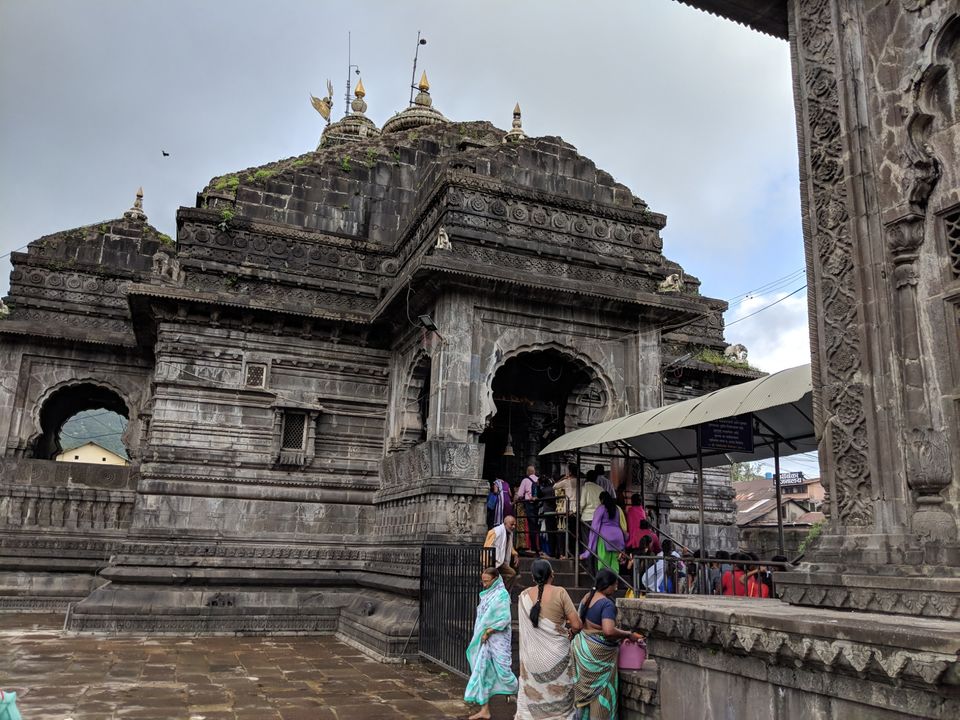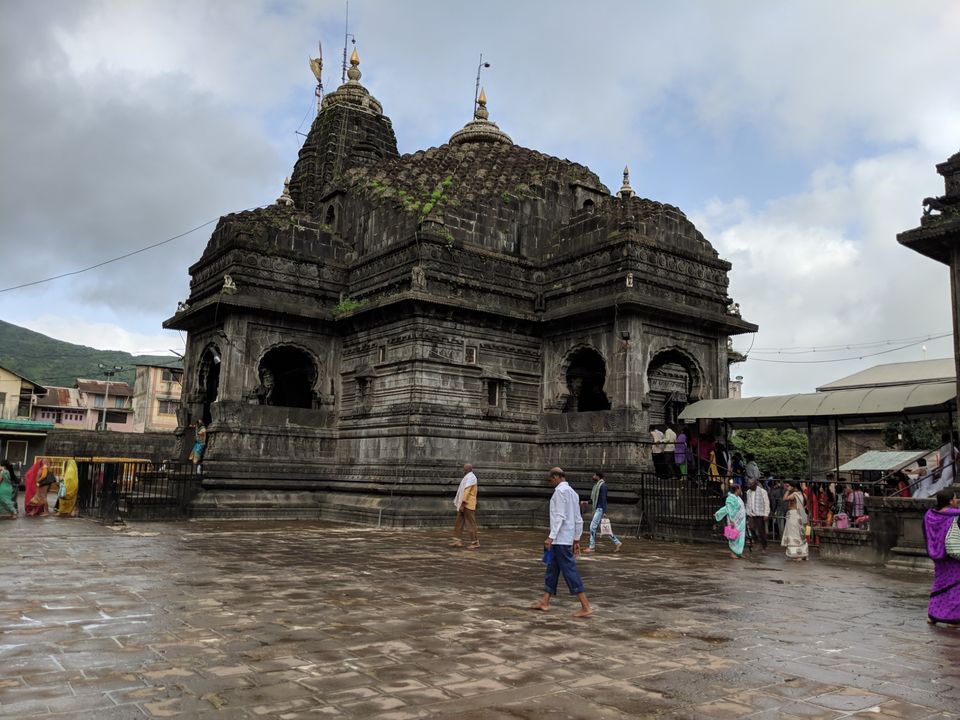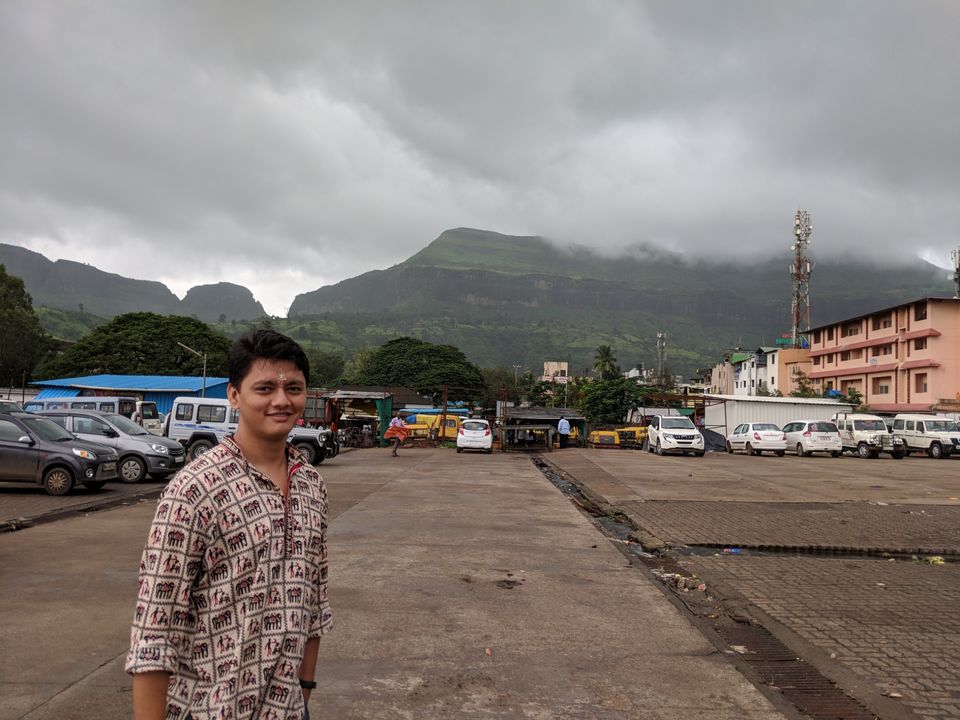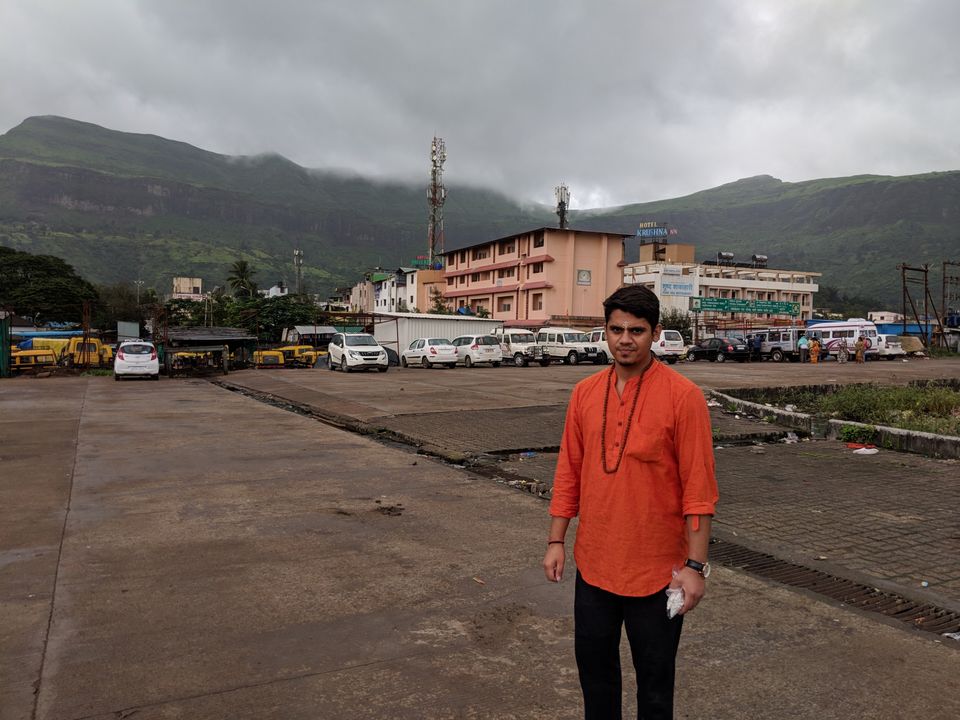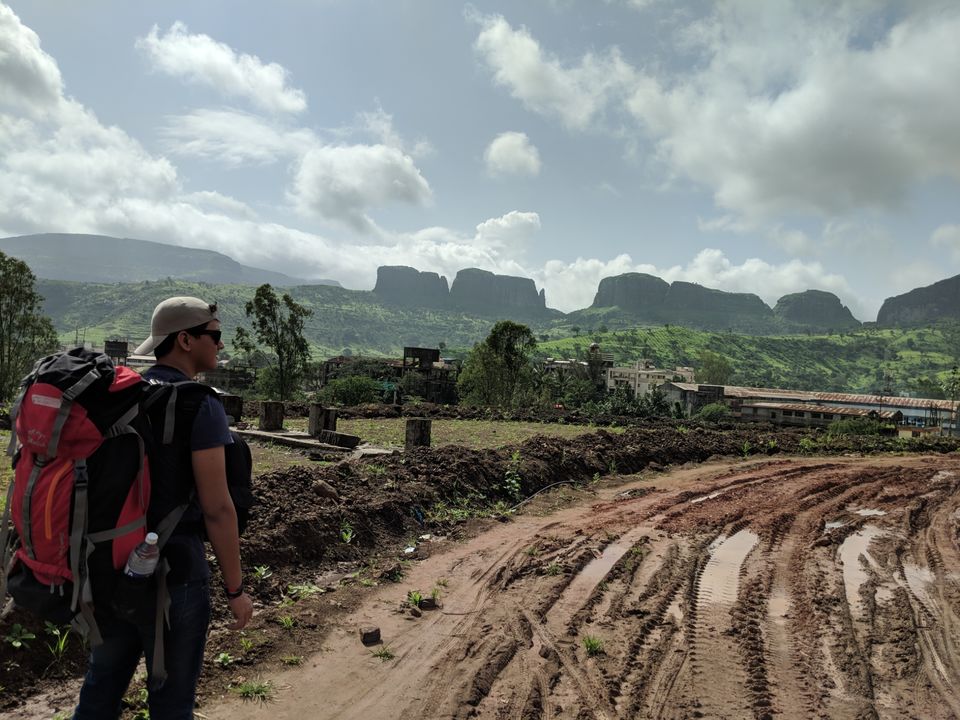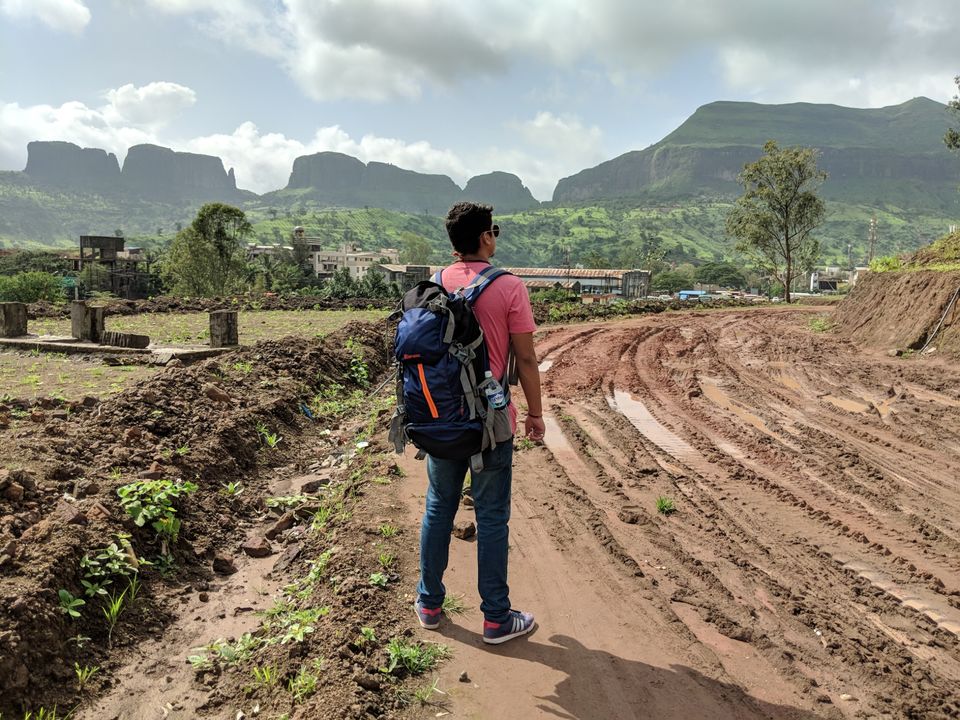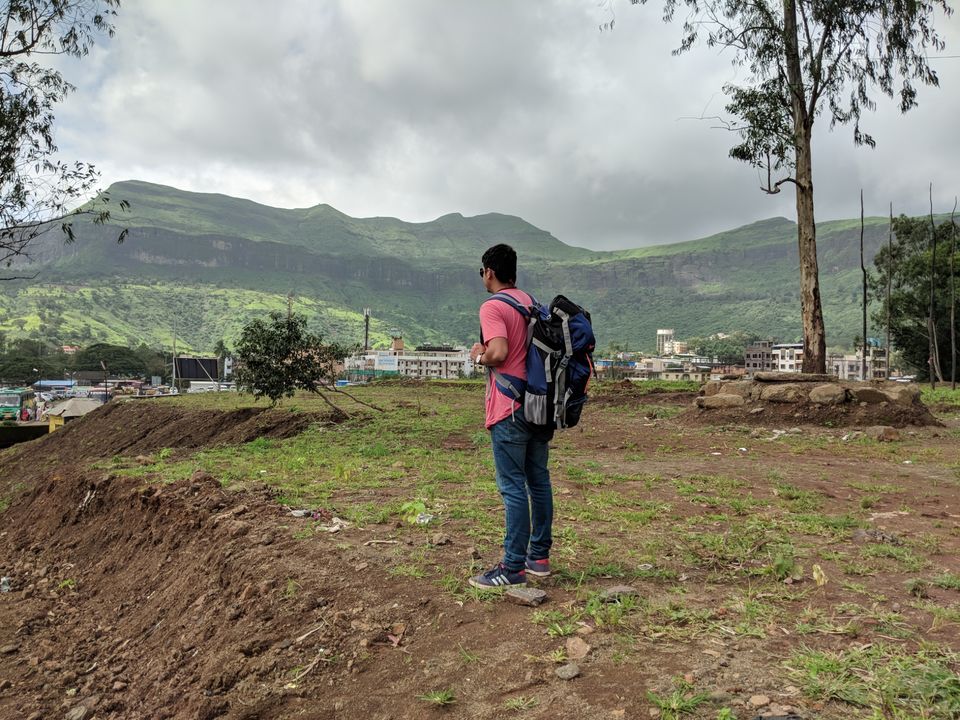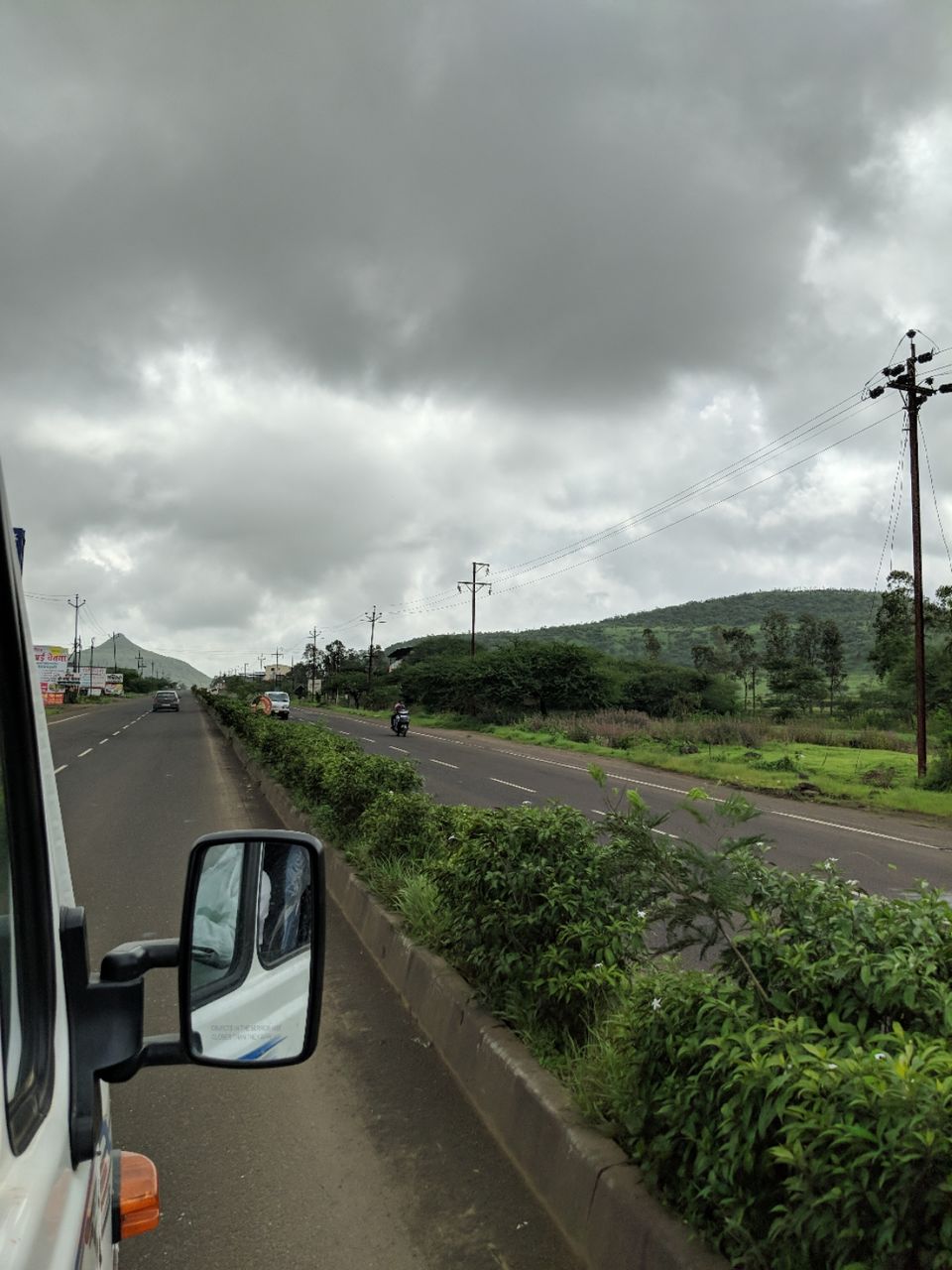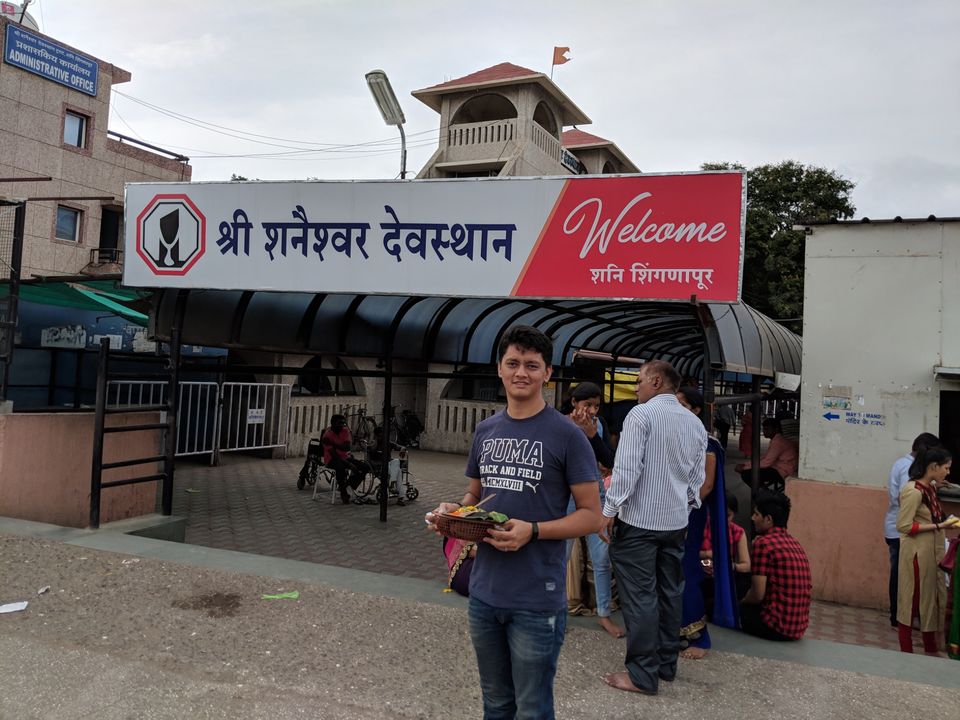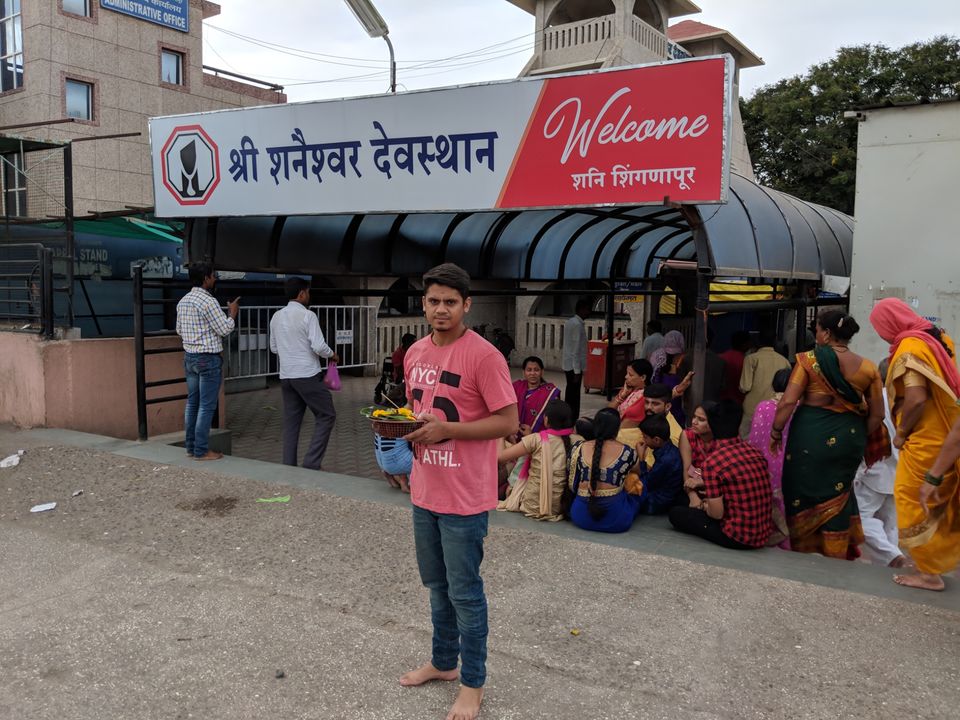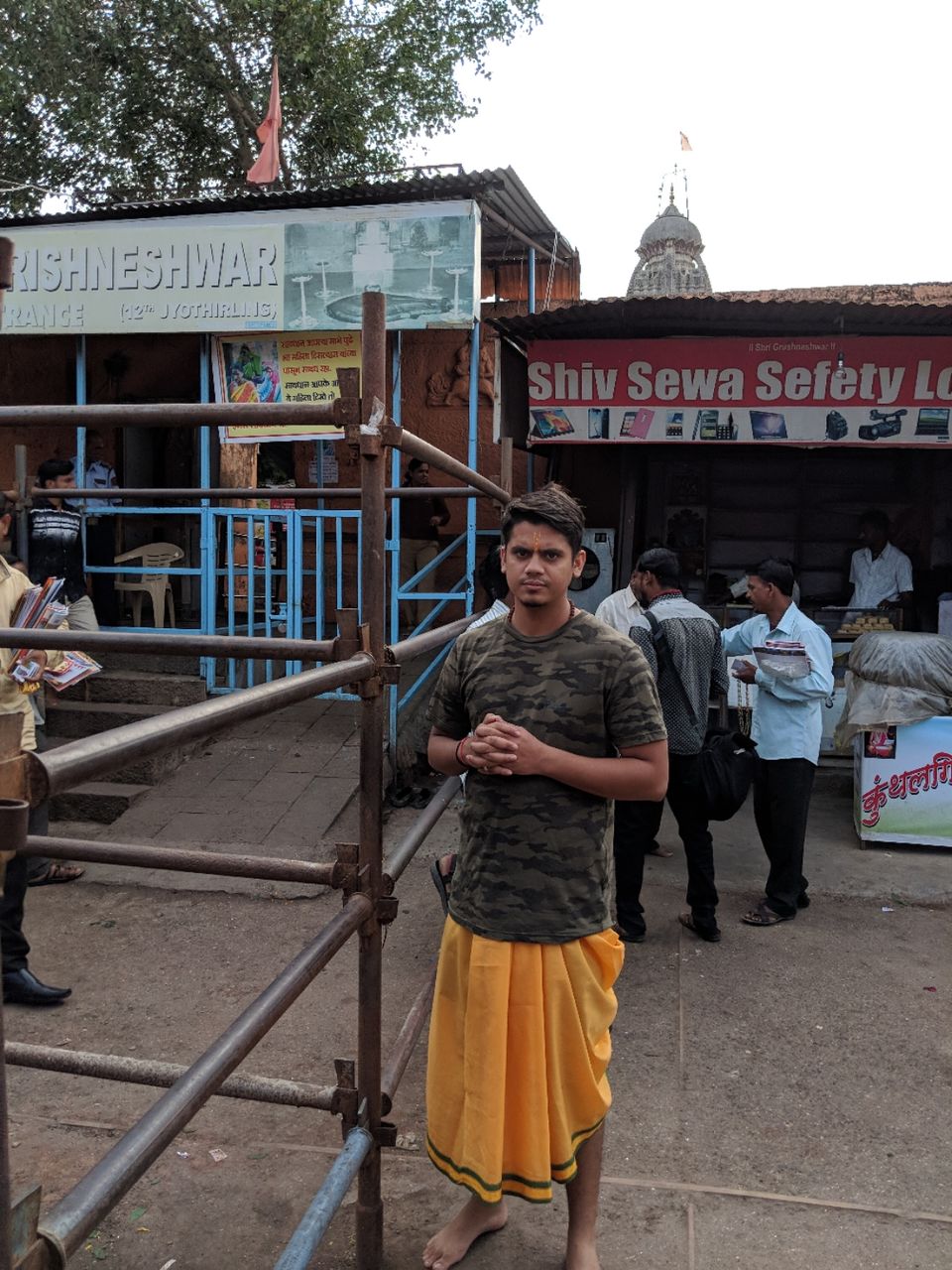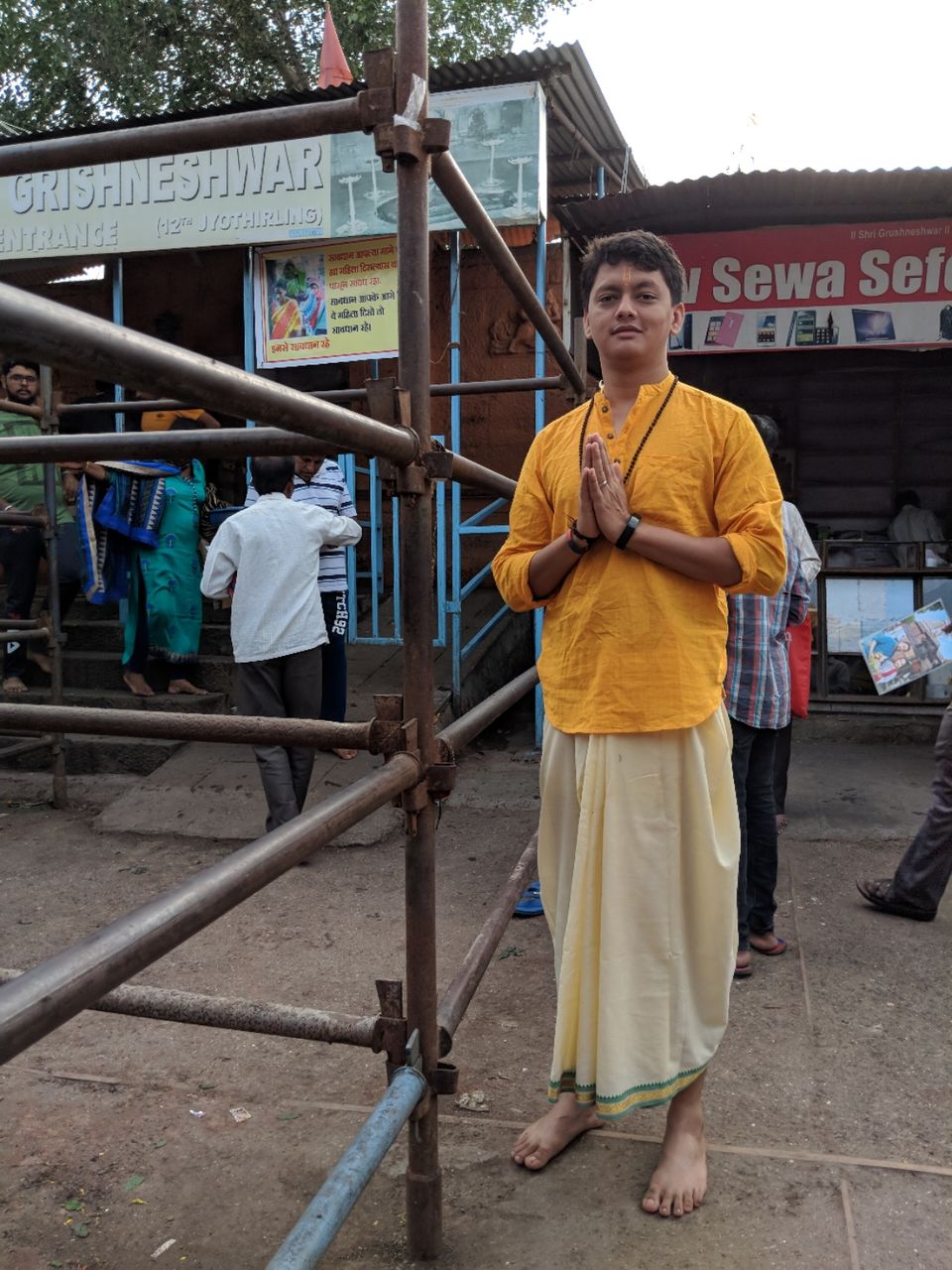 I woke early in the morning and went for early darshan. There was hardly any queue up there for darshan. I had the best darshan here in my entire journey even did some praying by sitting inside the temple as there was no rush. After having the darshan and having my breakfast I went back to Aurangabad bus stand from Gruhneshwar Jyotirlinga. 3km away from Gruhneshwar Jyotirlinga there is one of the best and famous archeological site named as Ajanta caves. The beauty and the design is astonishing. I visited this Ajanta caves and enjoyed some peace time there. After that booked a shared cab from Ajanta Caves to Aurangabad bus stand and it cost me around 110/- rupees. From Aurangabad bus stand shared cabs easily available for Pune Bus stand or to Shivaji Nagar Bus stand Pune. The both would have cost me around 600/- rupees so I took shared cab and reached Pune by in 5 hours. After taking a nap and I end for local site seeing in Pune and the next day took the flight back to Delhi.
Trip End. Har Har Mahadev...