They say if you have faith, one can achieve just about anything. Five years ago, I wouldn't have believed you if you told me that I would get the opportunity to keep going back to Shirdi. Perhaps it's a result of my faith, that I would come to Shirdi to pray for something, and Baba would keep fulfilling my wishes so that I could keep coming back to Shirdi for his darshan. Each time my wishes are fulfilled, and I returned to Shirdi, my faith in Baba continues to increase.
Best time to visit

You can visit Shirdi all year round. But to make the most of your trip, I recommend avoiding the summer months.
Things to do
If you are travelling with your family, you can head to Wet'n'Joy Water Park for a break between darshan.
Spend your evenings at Lendi Baug in the shade of the trees
You can head to Dixit Wada Museum to get a glimpse of the personal effects of Sai Baba.
Where to eat

Head to the Madras restaurant near Dwarkamai for excellent south Indian food.
The tea and milk stalls opposite the Sai Baba mandir are a must-visit.
There are a number of sugarcane juice stalls between Shani Shignapur and Shirdi. Make sure to quench your thirst at one of these small stalls.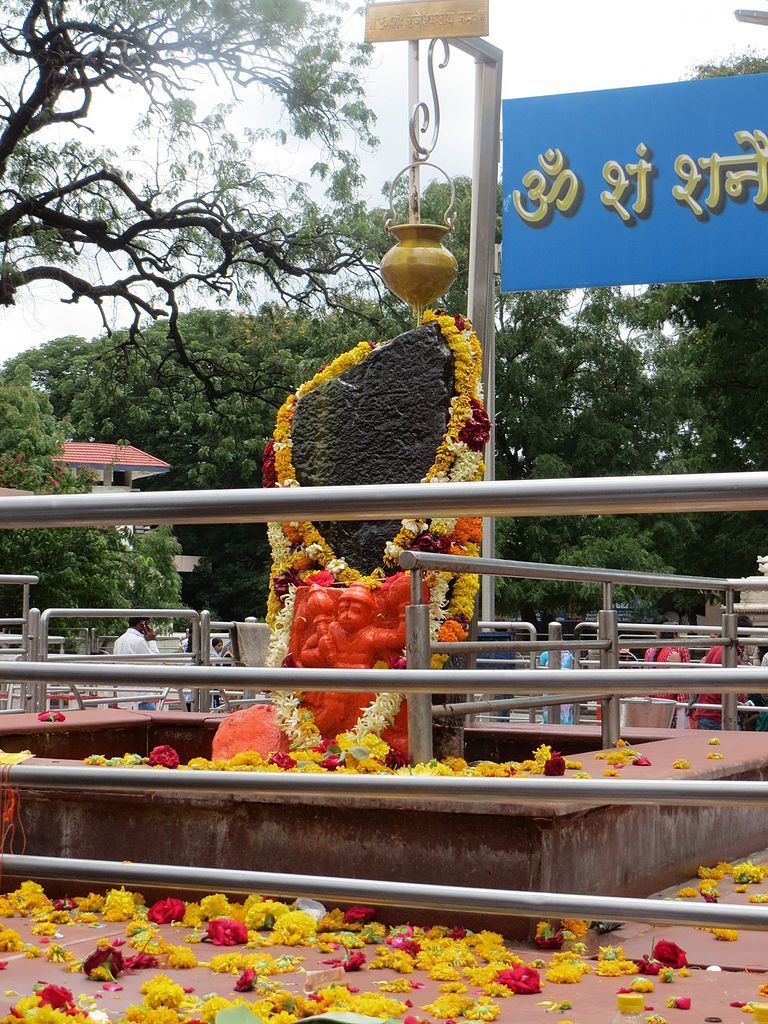 After resting for a while, we headed out towards the markets near the Dwarkamai, you'll find a number of stalls selling vada pav, pav bhaji and pani puri if you feel like having snacks in the evening. You can also stay and have dinner around here - there a number of restaurants in the vicinity.
The next day, we made a taxi booking with Savaari Car Rentals and set off towards Aurangabad with our driver Nandu. The road from Shirdi to Aurangabad is filled with agricultural fields. On the way, we got to see vineyards, onion farms and acres and acres of cotton plants. The sight of hundreds of cotton plants from the road is simply magnificent. A little ahead, we stopped at Grishneshwar for a darshan of the Jyotirling there. The temple at Grishneshwar is a beautiful, ancient temple, and I recommend visiting it at least once in your lifetime. There was a tiny stall next to the temple where we stopped for some tea and onion pakoda. If you're planning on making a stop in Grishneshwar, I highly recommend seeking out these tea stalls - they make the best onion chutney to go with the pakodas.
After we left Grishneshwar, we visited the Bhadra Maruti Temple in Khuldabad which has a statue of Hanuman in a reclining pose. This is a very rare temple, and the statue is a wonder in itself. We soon reached Aurangabad and headed to Bibi-Ka-Maqbara, more popularly known as the Taj of the South. To us, this felt like the 8th wonder of the world, because this monument looks exactly like the real Taj Mahal in Agra. Until we came to Aurangabad, we had never even heard of this monument!
From the caves, we left for Nashik which is about 200kms from Aurangabad. When we reached Nashik, we visited the Godavari river, Kalaram Temple, Sita Caves and Panchavati. The last destination for us that day was Trimbakeshwar. We had already booked a room in a hotel that was very close to the temple called Sai Yatri. We decided to turn in early because we had a pooja at the Trimbakeshwar temple the next morning.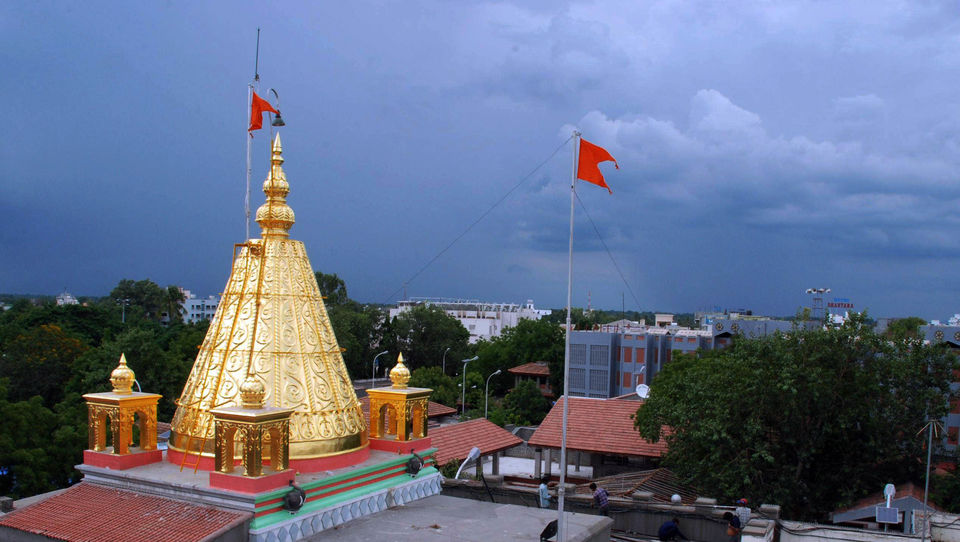 When we left from Delhi, we had already booked tickets on the Goa Express. You can't take a Rajdhani on that route. The Goa Express reaches Kopargaon around the same time as our hotel check-in time making it a really convenient journey. I've never experienced any problems with finding accommodation in Shirdi. There are a number of guesthouses in Shirdi by the Sai Samsthan which offer accommodation for pilgrims for very cheap. Dwarawati, one such guest house, is located very close to the Sai Baba temple. This particular guest house has clean quarters, plenty of water and elevators for those who find it difficult to climb the stairs. I've never seen such a large and comfortable guest house with so many facilities before.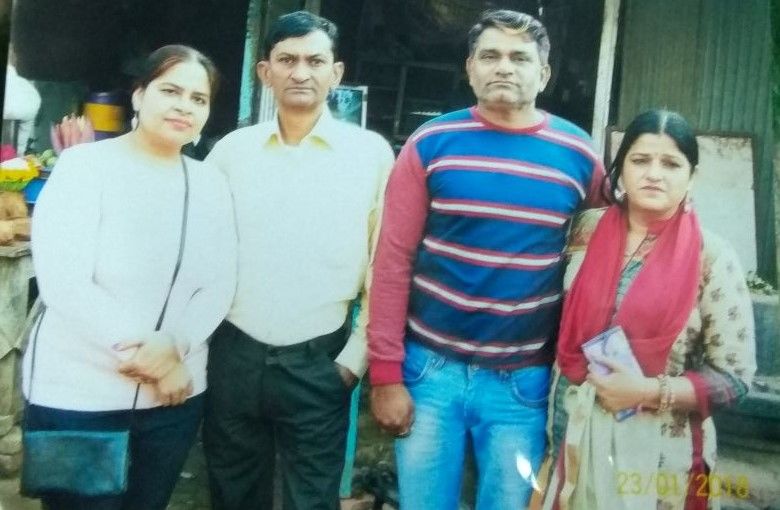 Because we had to make it back to our train, we requested our Savaari driver Nandu to drop us to Kopargaon instead of taking us to Shirdi. He was kind enough to agree and took us back to the railway station. Throughout the journey, he helped us pick places to see, gave us information about sightseeing spots along the way, and was very nice to us throughout the journey. He told us a great deal about Maharashtra's culture. He made sure he got us to the railway station well in time for us to catch our train.
Frequent searches leading to this page:-
Trimbakeshwar trip, Shani shingnapur to trimbakeshwar, Trip to Shirdi, Nashik and Aurangabad, Maharashtra tour packages from Delhi
Sai Samsthan has also set up another excellent facility for devotees - online booking. You can book your accommodation and darshan and aarti sitting at home, even before you reach Shirdi. You can make bookings at Bhakti Nivas which has about 1,000 rooms, a cafeteria, and free transport facility to get to the temple. Right opposite the temple, there are some tea and milk stalls. I've never had such incredible tea anywhere else. Just around the temple, you'll find some women selling pomegranate seeds out of plastic glasses. If you need to get some rest before or after the darshan, you can sit out here to have some tea and fruit.
After a darshan at the Sai Baba temple, we headed towards Dwarkamai. There's a south Indian restaurant very close by where you get excellent south Indian food. Soon after lunch, we headed towards Shani Shingnapur, which is about 80kms from Shirdi and houses one of the most famous Shani temples in India. You can easily get shared transport to Shani Shingnapur from Shirdi at fixed rates. It takes about an hour and a half to two hours to reach, and you can wrap up the darshan at the temple in about 20 minutes. We received the prasad and made our way back to Shirdi. There are a number of stalls on the way that offer really good sugarcane juice. We made a quick pit stop to quench our thirst and made our way back to the hotel.
If the Maharashtra government pays proper attention to the upkeep of this monument, it can definitely compete with the Taj in Agra. The gardens and the monument are beautiful, and make for a great place to spend the evening. After visiting Bibi Ka Maqbara, we planned to go on ahead to see the Ellora caves. But we soon found out that it was a Tuesday, and the caves are closed to the public on Tuesdays. We felt really bad that we had not checked the timing in advance and planned our trip around the weekly holiday. The next time we come back to Aurangabad, we will definitely make it a point to go to the caves.
Trimbakeshwar is home to one of Shiva's 12 Jyotirlingas. There is special importance given to the rudrabhishek and kaal sarpa yog poojas in this temple. We had already spoken to the pandit and booked a slot for our pooja that morning. Soon after our pooja, we took our Savaari cab and headed back towards Shirdi. If we had an extra day to spare, we would probably have been able to visit the Jyotirling in Bhimashankar as well. We will probably visit the Bhimashankar temple the next time we come to Shirdi. On the way back, we really wanted to stop at a town called Yeola where you get a special type of Maharashtrian Paithani saree. I regret not being able to stop at the town to buy the saree - and perhaps it will hurt less only when I go back and buy one on my next trip.