In the enchanting valleys of Kashmir, and the supernatural landscapes of Ladakh, Jammu is easily forgotten by travellers.
Situated on the banks of Tawi River and a busy hub for domestic pilgrims, Jammu gets its name from Raja Jambu Lochan, founder of the city. He named it Jambupur, but eventually decided to change it to Jammu.
While Kashmir and Ladakh are infested with tourists every year, it's unfortunate to see Jammu not being celebrated for its share of distinctness from its beautiful cousins.
And let me assure you, there's more to Jammu than just Vaishno Devi. In this article I'm going to show you a different side to Jammu, where you can walk by gushing rivers and have a gastronomic affair with the street food of Jammu.
Arrival In Jammu
Jammu is well-connected through air, rail and road. So, choose your desired mode of transportation and reach the city of temples.
By air: All major airline companies have daily flights to the Jammu Airport in Jammu city.
By rail: You can board a train from Delhi, Kolkata, Chennai, Pune and Trivandrum, as the Jammu-Tawi Station is well connected with all major cities in India.
By road: Thanks to the highly-maintained road network, Jammu can be reached from neighbouring cities such as Delhi, Chandigarh, Punjab and Himachal Pradesh through National Highway 1A.
Believed to be one of the oldest forts in Jammu, Raja Jambu Lochan supposedly build this fort after he witnessed the incredible sight of a tiger and a goat drinking water from the Tawi River on a hunting trip.
He thought of this incident as a holy symbol of peace and brotherhood and decided to build the fort where he saw the animals, with the hope that it would inspire people to maintain amicable relationships with each other. The fort also houses the Mahakali Goddess temple, popularly known as 'Bawe Wali Mata' temple.
While you're there, don't forget to visit the subcontinent's biggest underground aquarium at Bagh-e-Bahu, the fort's garden. The aquarium is built in the shape of a fish. You enter through its mouth and after exploring the fascinating aquatic world, you exit through the fish tail.
You can reach the fort by taking an auto-rickshaw or taxi from the city centre.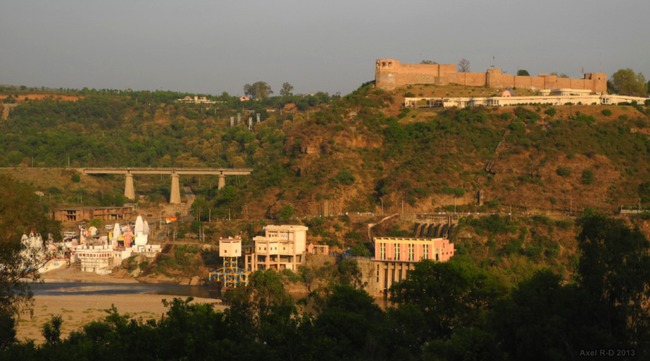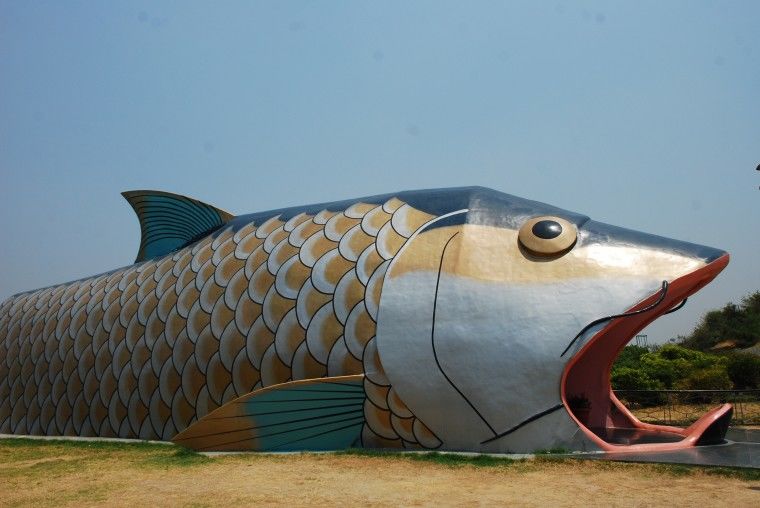 Visit the Ramnagar Wildlife Sanctuary
Take a safari at the Ramnagar National Park, about 6km ahead of Jammu, which houses some of the most uncommon wildlife and extraordinary birds.
Keep an eye out for: Brown Bears, Barking Deer, Musk Deer, Wild Boar, White-cheeked Bulbul, Blue Rock Pigeon – while you head out for your safari.
The best season to see vertebrates is from September to March and for birds, March to May. For passes and permission, you can contact the Regional Wildlife Warden of Jammu.
Stay options are available inside the sanctuary, but if you want to stay outside, you can check out Meridian Palace and Hotel KC Residency.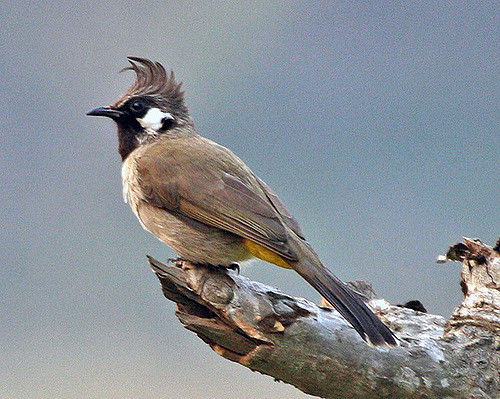 Dedicated to the cause of educating people about the evolution of cultures, ideas and values in the valley, the very renowned Dogra Art Museum situated in the Pink Hall of Jammu's Mubarak Mandi Complex is a must-visit spot! The mid-eighteenth century building that it is housed in today was once the Dev dynasty's's Durbar Hall.
Currently, the museum showcases more than 800 beautiful paintings of historical significance, instruments, armaments, and 9th-century carvings and Kushan coins.
Entry fee for Indians: ₹10
Entry fee for foreigners: ₹50
Timings: 10AM–5PM (Tuesday to Sunday)
Main attraction: Krishna–Sudhama paintings.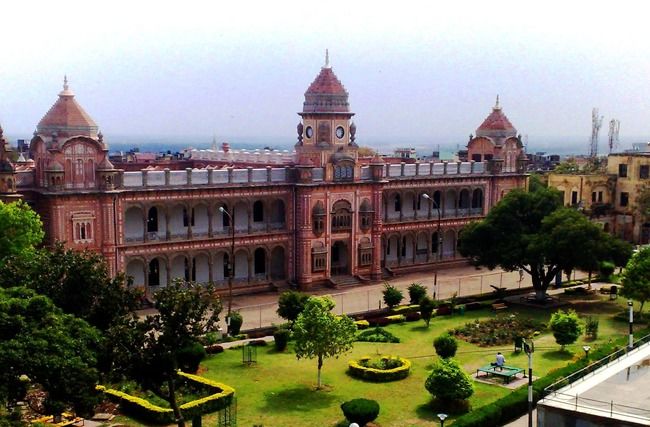 Mansar Lake in Jammu is a very popular excursion destination and the its history goes back to the time of Mahabharata.
Circumambulations (parikarma) of the lake by couples, especially newlyweds, is considered to be extremely propitious. They hope to please and seek the blessings of Sheshnag, the lord of serpents. On the eastern bank of the lake, there's also a shrine dedicated to Sheshnag.
The Tourism Department also provides sufficient facilities for boating at the lake.
Experience a sensory overload with a food tour in Jammu
The food in Jammu is greatly influenced by the eternal and delectable north Indian street food. The best places to eat your heart out in Jammu would be – Kachchi Chavani, Parade Ground and Pucca Danga.
Food you must try: Kaladi Kulcha, Gul Gule, Kachalu, Chole Naan and Chole Chawal and Rajma Chawal.
Because we save the best for last, go shopping!
Raghunath Bazaar, Hari Market and Vir Marg in Jammu are shopper delights. These markets offer a unique blend of traditional and modern shopping.
What to buy: A range of dry fruits, Kashmiri handicrafts and traditional Dogra jewellery.
Don't miss out on getting your hands on the finest quality of Basmati rice in Jammu. Also, take back ampapar, rajma, and some anardana.
What would you add to this Jammu itinerary? Share your own itinerary here.