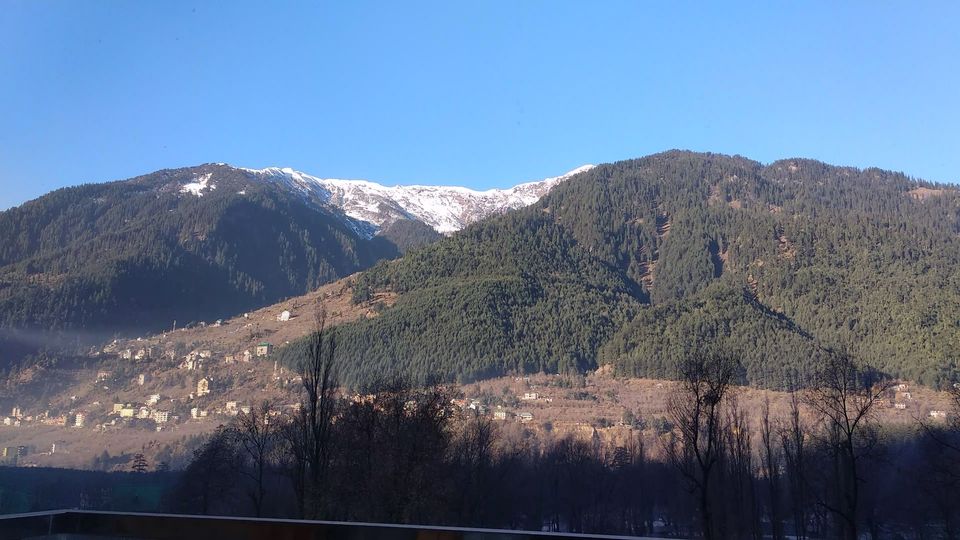 Our trip starts a night before in a Volvo bus at 11 PM midnight. It was a 12-13 hrs trip and quite happening. The bus had a morning tea stop before reaching the final station. 
This photo below shows my emotion when I stepped down from the bus to have my morning tea.
We reached there by 10 AM in the morning. Took a cab from the bus station to our Hotel Manali grand, Aleo. There are many local cabs available at the bus station.
Our Hotel was at equal distance  from the city centre & Hadima Temple and that was the best feature of that location.
With a mountain view from the balcony, it adds some really good memories to my trip.
YouTube link : https://youtu.be/bFCKJH3NW-8
After taking rest for couple of hours, we moved to Hadimba Devi temple, one of the main attraction of Manali.
The place itself is a reflection of heaven.
Apart from taking the immense pleasure of beauty of that place you can also ride yawk, play with rabbits and can click photos graphs in traditional wears for your Instagram updates.
After Hadimba Devi temple, we went down to city centre- The mall road.
Nothing special about mall road just couple of streets with variety of shops. We had our lunch in one of the restaurants.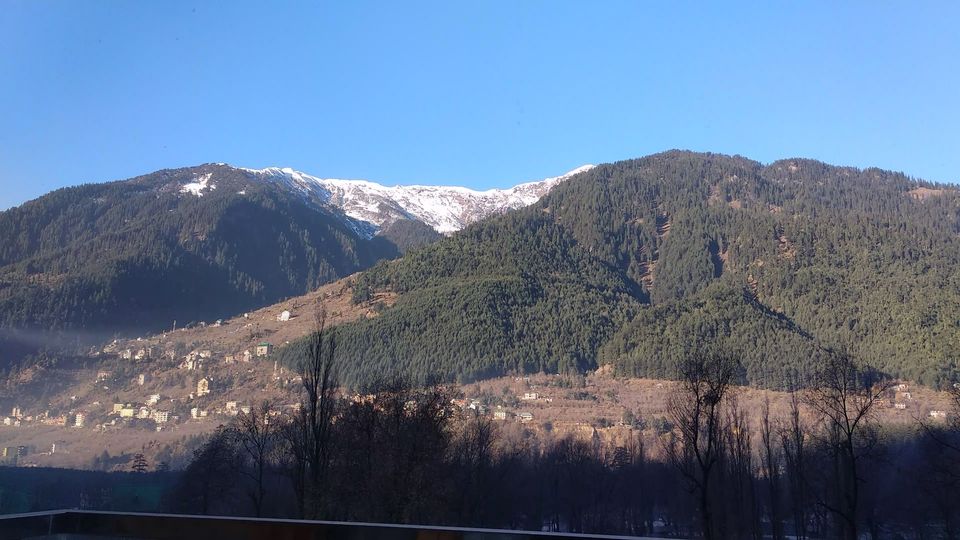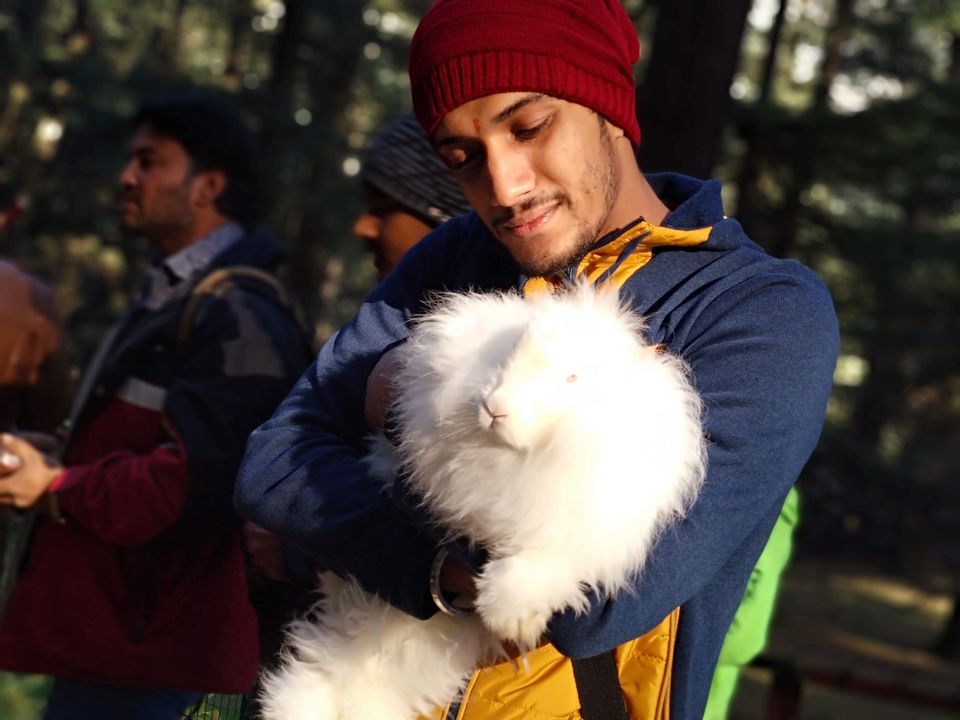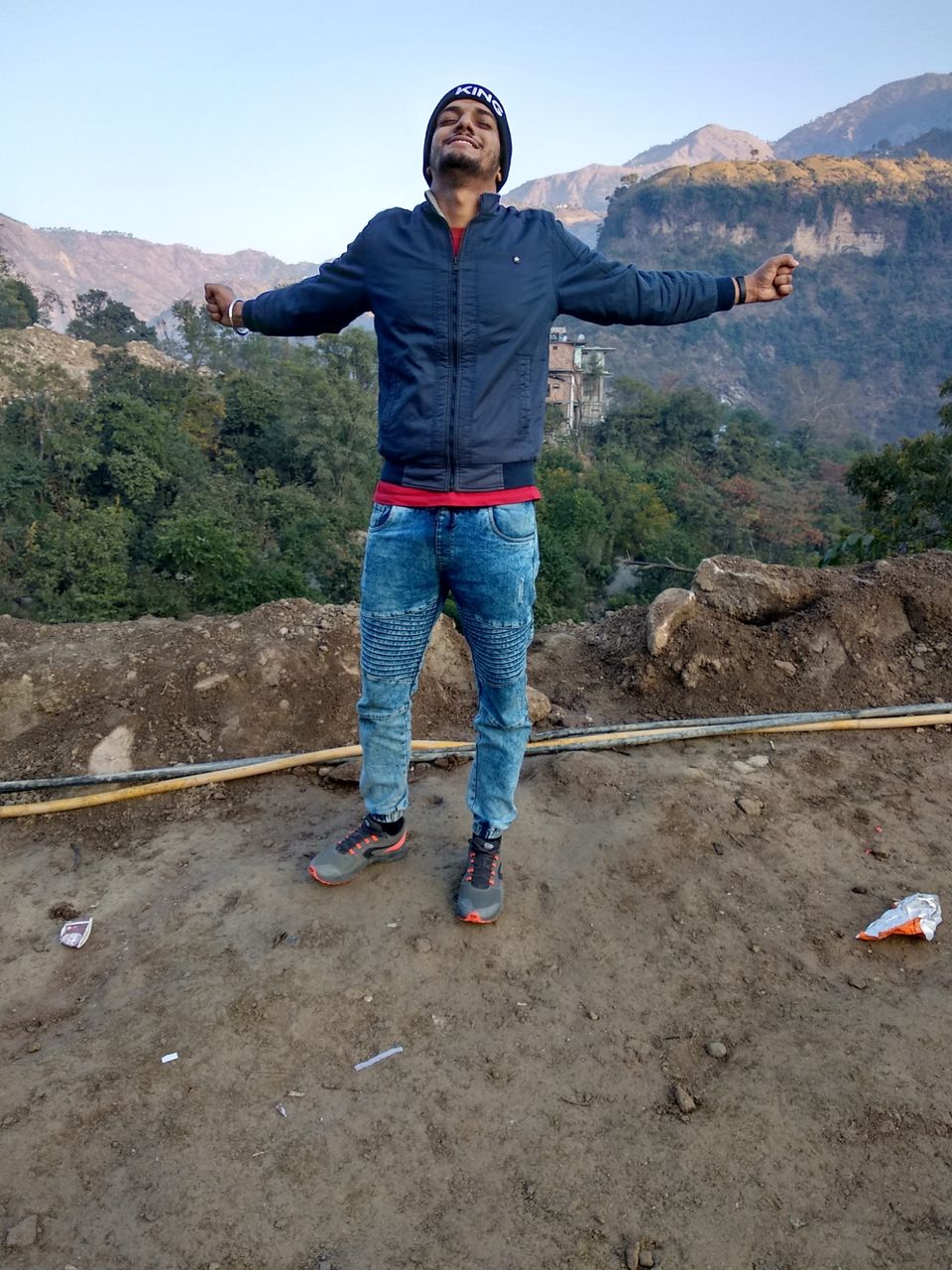 We had no plans for second day, so we relaxed in the bright sunlight in the balcony. 
Believe me no winter weekend getaway is complete unless you chill for two or more hours in the sunlight.
Then we went for a movie in a local cinmea hall where we had beer while watching movie.
And we took our bus back to our city- Delhi on the same day.
Full story in my YouTube Vlog :-  https://youtu.be/bFCKJH3NW-8