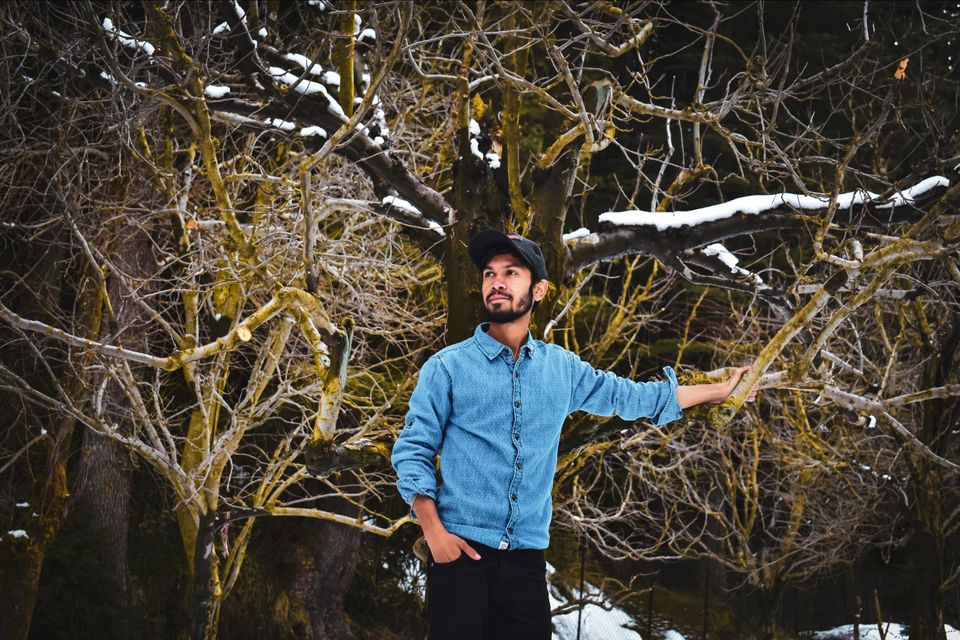 Hello Travellers , So this is my first Blog . In the Past I just uploaded a photo blog for Goa and after this I would be uploading a photo blog for yes most probably for MANALI .
I guess most of us infact each and every person reading this blog had watched YEH JAWANI HAI DEEWANI for several times , Doesn't that movie gave us travelling Goals either for solo travelling or with friends or just giving us ideas to somehow just " eat, travel and sleep".
Today is 28th of Feb and i am going to start my Trip for Manali . I started my Journey from Luknow by Pratapgarh Chandigarh exp which was i guess departed at 6:30 from lucknow . My day 1 was Over since the train was Late at some place but we finally reached Chandigarh after aprox 12-13 hours of exhausting journey .
Since I booked a car for ourselves from lucknow only , but thats not necessary that you have to book the car and hotels previously , as soon as you'll step out of train and reach out of the station you'll get hundreds of people calling out for there travelling company so as i said there's no need to worry i'll drop down contact no. of travelling agency from where i booked the car and Hotel for 4nights and 3 days (MUNNA & GURDEEP TOUR - 9878343536, 9780281085) this agency is near chandigarh railway station only .
So while Booking for cars and hotels you need to be carefull sometimes they'll tell you a massive price so there is a thing called BarGain which is limited for some extent , Like for an examlpe we were total 6 people and we booked XYLO and it priced at 19000/- for whole trip bt wait a sec this price was not only for car but they also included hotel in this package so yes you'll get Car and Staying facility at this price ( for 6 person , price will vary for less no. of people and vice-versa) . So approx at 9-10 pm we left chandigarh and Headed towards MANALI .
GOOD MORNING people there , it was 12 noon when we reached Manali . So as i mentioned earlier they included hotel also in that package so i'll add photos of cottage amd rooms of that cottage below.
So back that day we just went in our rooms , got freshed uo and in late evening we went to visit HADIMBA DEVI TEMPLE , VASHISHT KUNJ and MALL ROAD .
Hadimba Devi Temple - Hidimba Devi Temple, locally known as Dhungari Temple, also known variously as the Hadimba Temple, is located in Manāli, a hill station in the State of Himāchal Pradesh in north India. It is an ancient cave temple dedicated to Hidimbi Devi, wife of Bhima, a figure in the Indian epic Mahabharta.
Goddess Hadimba was the sister of the demon Hadimb who ruled the mountains and was feared by all.
By the evening we reached Mall Road for shopping , Basically its a wonderful place for hanging out with friends , for shopping at ease prices .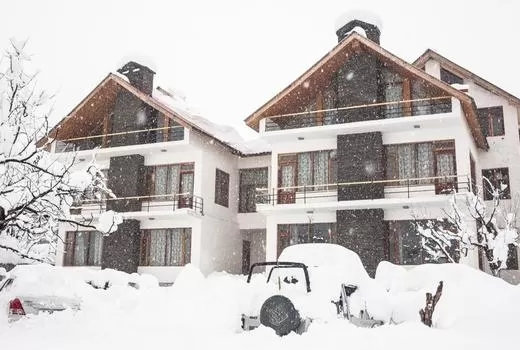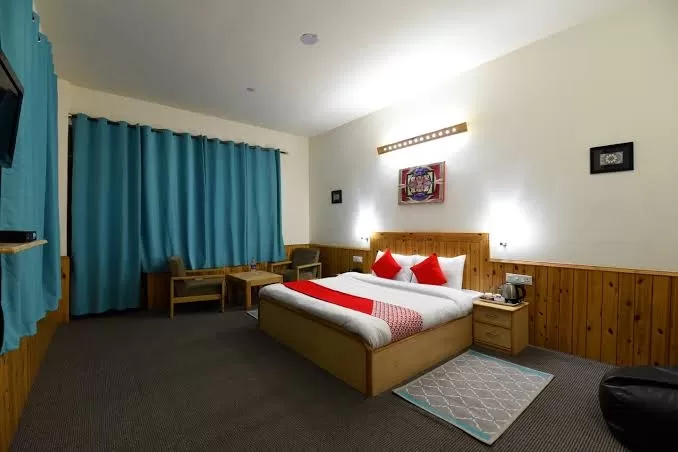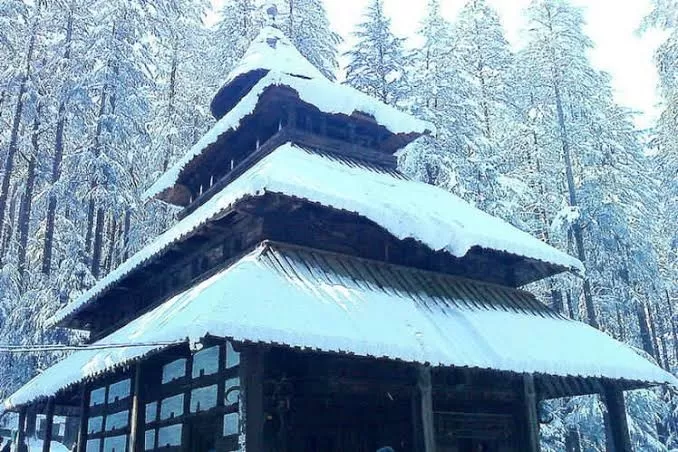 Good Morning akha Log there . So today i was literally somewhat disappointed by the weather because we were all ready to go out for Solang : The adventure Valley . But as we Stepped out it started raining . We all were Disappointed but we all dcided to stepout after waiting for almost an hour for rain to stop . In the beggining we were sad for the whether but as soon as we steped up the mountains our disappointment turned inyo happiness as rain was just in the lower areas of manali as we were reaching to Solang it started to Snowfall .
Note : The car that you booked will not lead exactly to the Solang valley . You need to book a Mountain car which will lead you to the solang valley . Talking about the Pricing , so they'll tell you a high price for that car but if you know how to bargain you'll get that car for aprox between 6-700 for 3 people which will include other activities also like skiing plus 2 more activities as per you wish . If You wish not to take that Mountain Car and want to walk to Solang valley , so yes you can walk along the road which is about 7-800 meter walk which will lead you to solang valley .