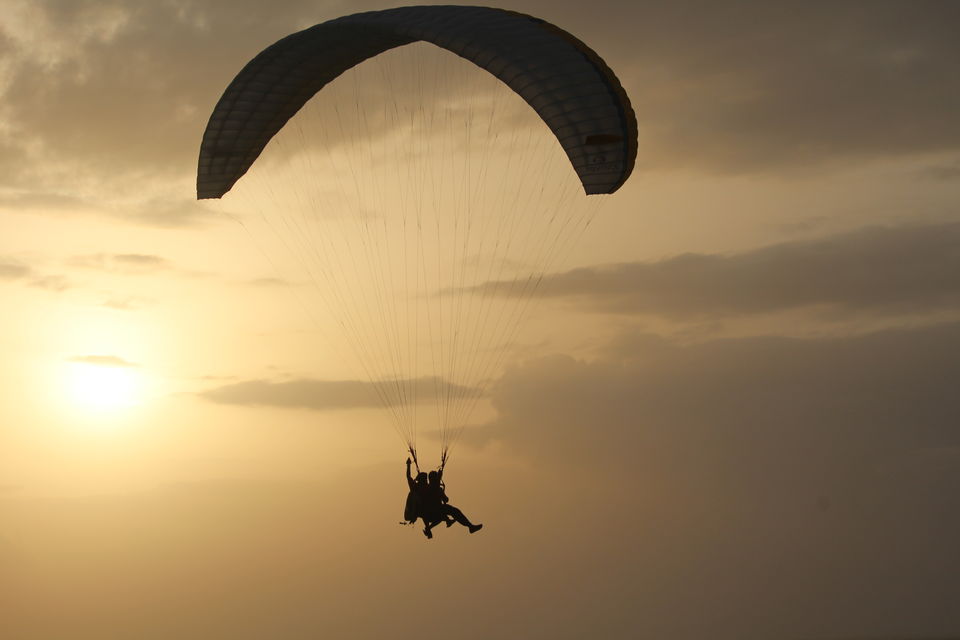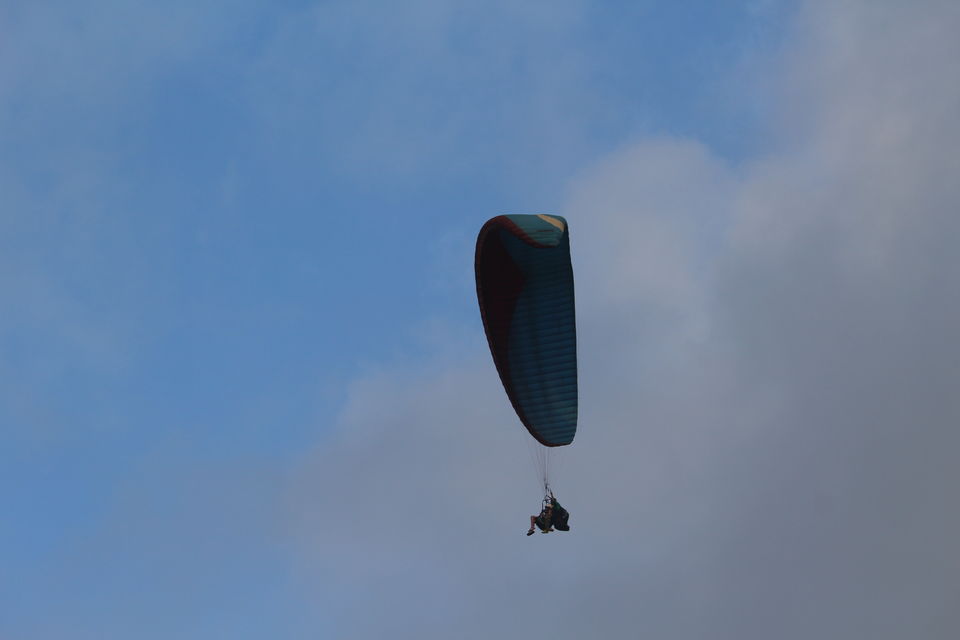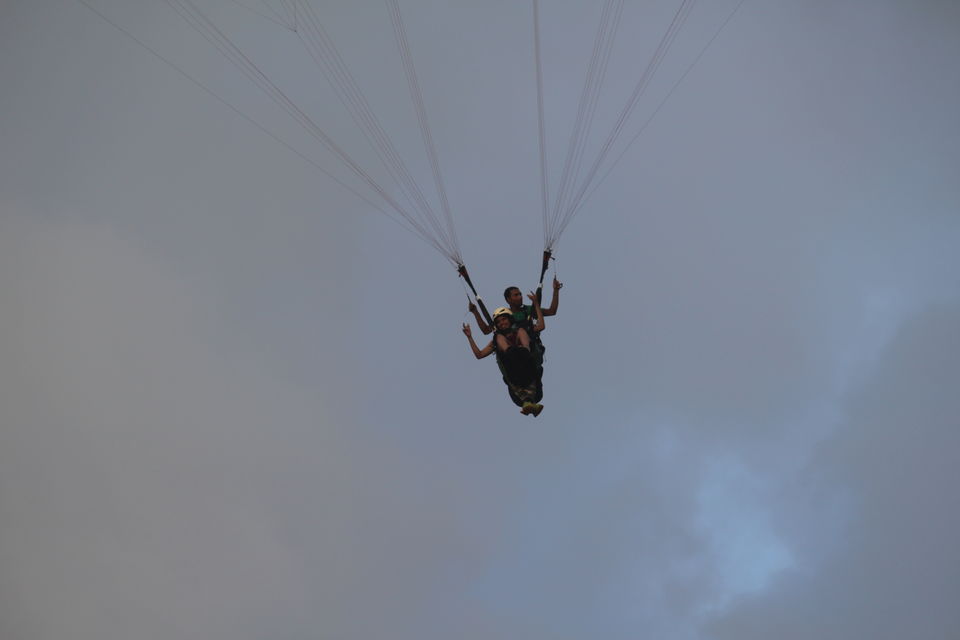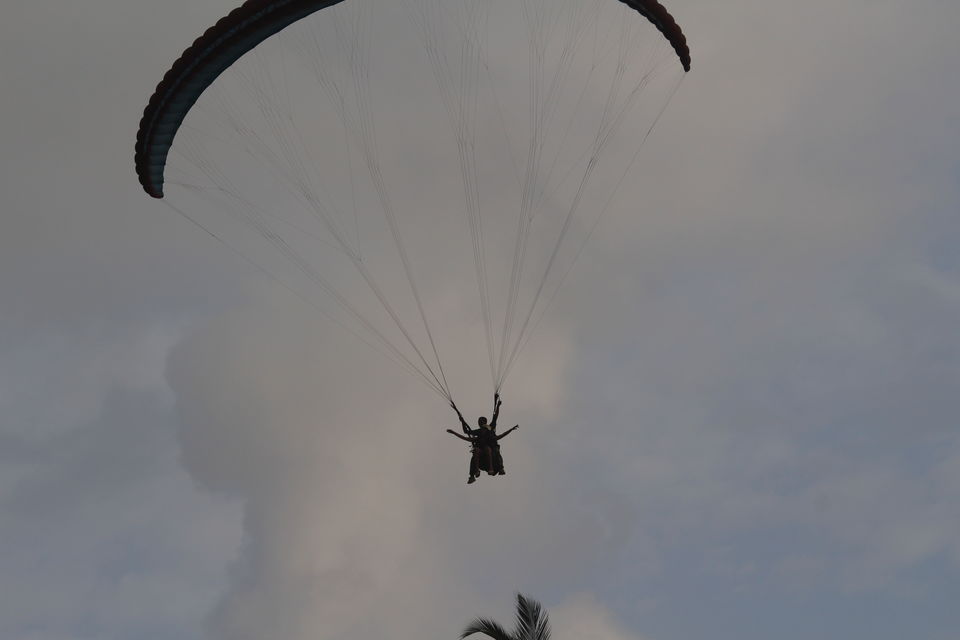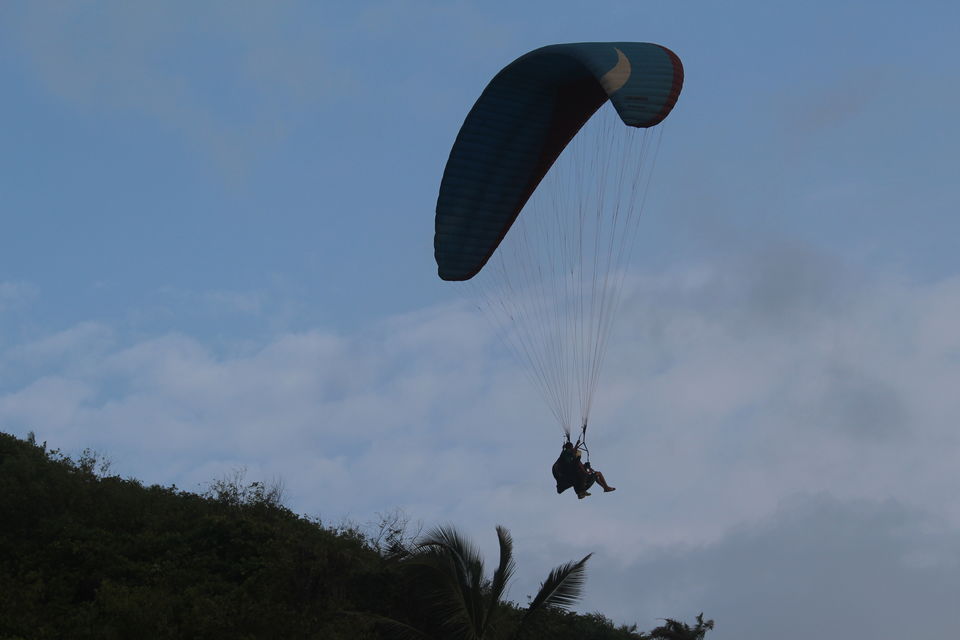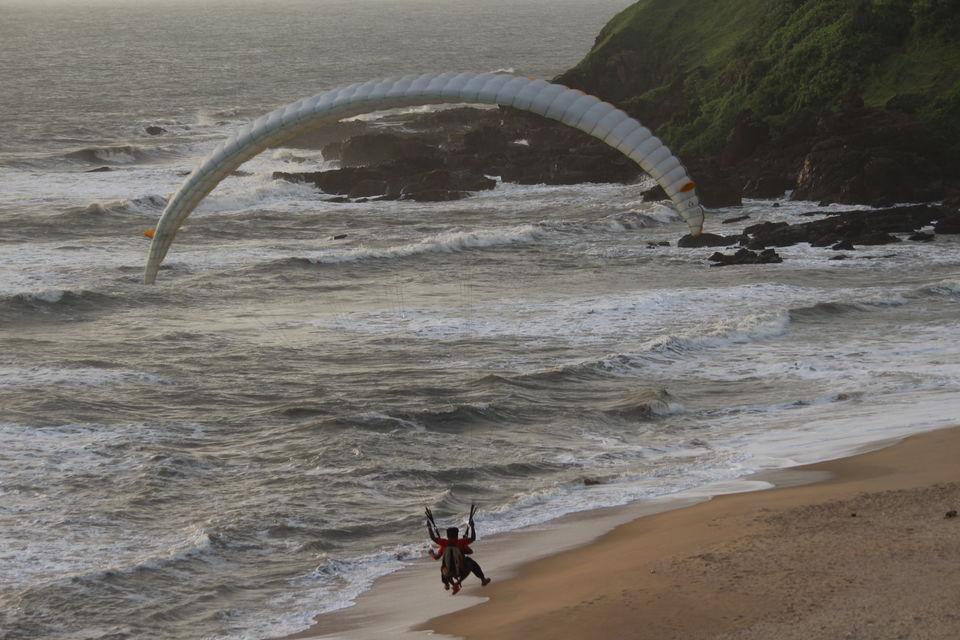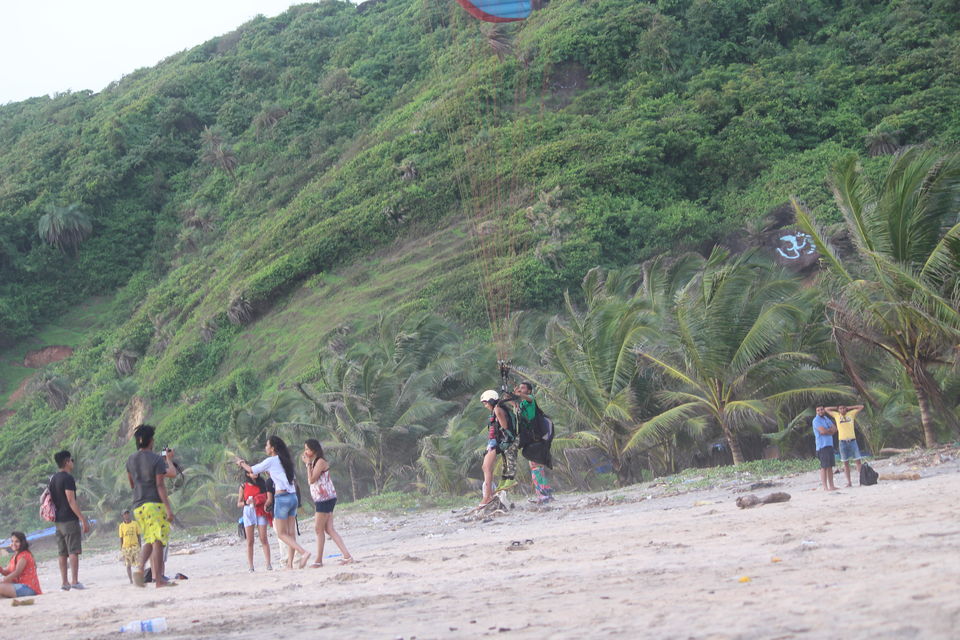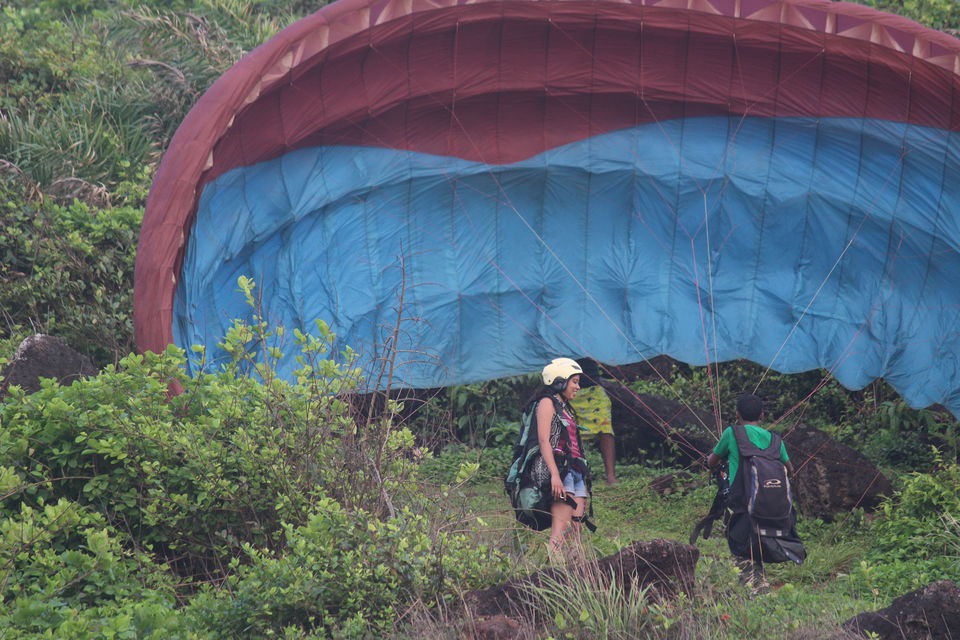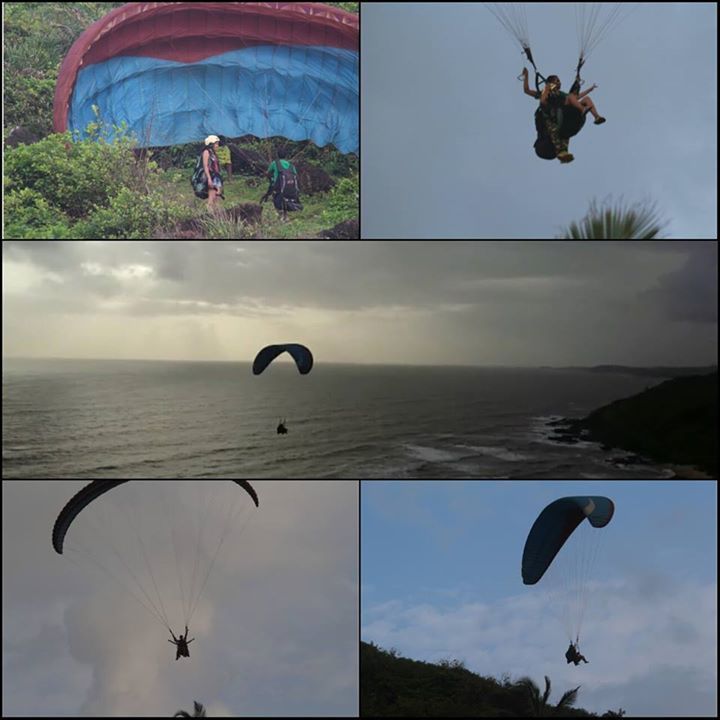 INTRODUCTION
Paragliding at Arambol Beach was truly a breathtaking experience which guarantees you an adrenaline rush. Paragliding as an adventure sport involves a great rush, as you can have a bird's eye view of your scenic surroundings just sailing in the air. CHEERS
We went to this beautiful and calm beach with the intention of just to chill, relax and enjoy the beach
Oblivious of anything like paragliding happen there we all entered the beach and guess what we discover:-P PARAGLIDING woo hoo
Looking at them dancing and swinging in the air make quite impossible not to think I'd like to try it too, at least once. And that's how we decided to experience our first paragliding flight over the arambol beach.
Location overview
The Arambol Beach located 50 kms from Panaji is a pristine and secluded beach in the North Goa and can be approached by a winding road through the groove of cashew trees
The Arambol Beach consists of two beaches, more popular is the main beach (Harmal beach), the northernmost beach in Goa . The second, more picturesque beach lies beyond the rocky circlet and can only be reached on foot and is bordered by steep cliffs on both sides. The main beach is long stretch of curving sand is good for swimming. It is a place perfect for people looking for peace and tranquility.
The cliffs near the beaches are popular for paragliding. Paragliding launch site is at the north beach which you can reach with a 30 minutes' walk around the cliff .Right next to the sweet lake
My Paragliding adventure story and experience
They say that if you want something, you need to earn it. Well, that's true in this case — The paragliding site was not accessible by road so its required us a brief 30minutes trek around the cliffs, however it was worth the effort as we got to experience and witness the beautiful scenery present in North Goa .After reaching the site they asked for Rs 2000 per person for 15minuter ride up in the air. We settled out for Rs 1500 per person after bargaining. For the takeoff I need to hike a fairly steep hillside to cliff top. It's a 10-15 minute uphill battle on a towpath, it's not hard but you'll need a certain ability to climb up .finally we reached the top. I got really excited as it hit me that I was going to fly in few minutes!! I felt very safe and after basic briefing from pilot I got strapped into a harness in tandem with my pilot . Takeoff was much easier than I thought. Just two steps running down the hills and we were up in the air. You even have a nice little seat for the whole ride
Throughout the flight, I was feeling pure joy and ecstasy. It was incredible looking down from my seat, seeing myself float above Earth, suspended by nothing but a canopy and a harness. I was so happy that I was shouting with happiness.I was enjoying my flight a lot. I even asked my pilot if I can leave my hands from harness, he said why not and I was like yeah! Wow. After that moment I was feeling like bird in the sky.
Being up in the air, flying in the glider, made me feel tiny. It made the world feel tiny, given that everything (and everyone) was just beneath my feet. It also made my problems, concerns, and thoughts seem tiny. Up there in the sky, nothing matters. All you experience is purity and serenity.
You are supposed to get 15 minutes only but I got 20 beautiful minutes up in the air hahaha thanks to my pilot.My pilot did some funny tricks too like flying just up above my besties .It was hilarious sight too watch their faces. While the tricks are nice as a side attraction the real draw here was the spectacular view you got from hundreds of meter off the ground. This was easily best view-my senses were overloaded with an epic 360 degree bird eye view of the beach, sea and sweet water lake .After lots of shouting and enjoyment up in the air , we landed on beach. Even I enjoyed landing on beach too, it was also a thrilling experience because landing feels like rollercoaster.
I was feeling so lucky that I was able to witness something like that because after my flight no one able to did that, as wind condition was not favorable.#TripotoTakeMeToSandakphu
Conclusion
I personally think that extreme sport like paragliding is something that all of us should try at least once in our lifetime. It'll tingle your worldview and your senses after you do it. After all, when you've just spent the last few minutes of your life seeing the world pass by you, you can't help but have some perspective shift in terms of how you see things, even if unconsciously.