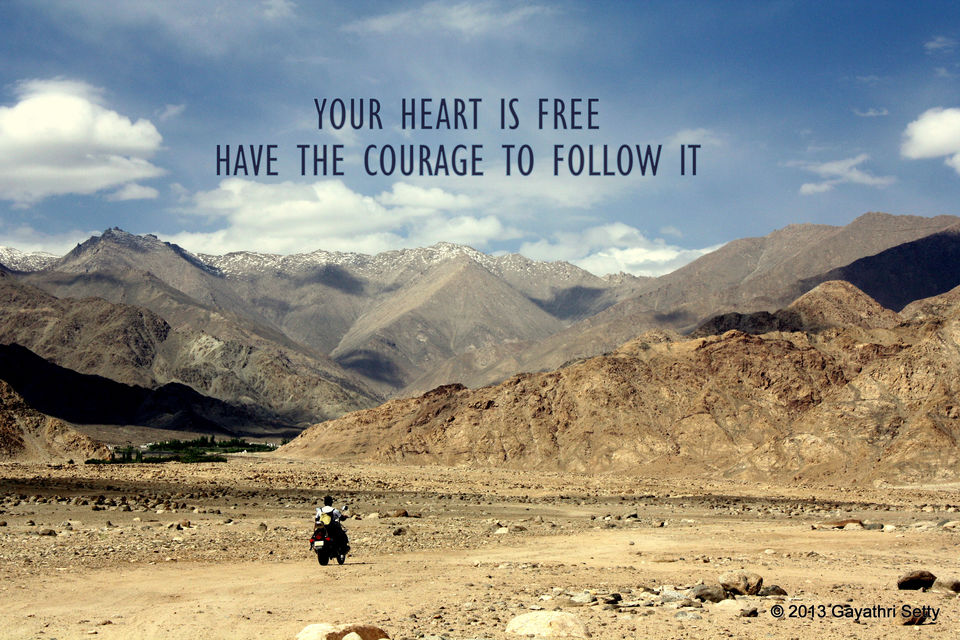 Ride To The Top Of The World But Getting There Isn't Easy And That's The Best Part!
Quoted by some Anonymous, it holds very much true for those who wants to explore Ladakh. It may be the Holy Grail of Bikers Trail but that should not restrict you to travel with your family and children. Just make sure you take necessary precautions to avoid any kind of mishaps. Here are few things you must know and do accordingly before traveling to the Moon-land.
Acclimatization:
Keep one day at hand for acclimatization (specially if you arrive by flight). Move at a slow pace to avoid breathlessness.
Immediately consult some nearby physician(with the help of locals/hotel people) if you face the below symptoms-
Mild acute mountain sickness
If you have a mild case, you may experience:
1. dizziness
2. headache
3. muscle aches
4. insomnia
5. nausea and vomiting
6. irritability
7. loss of appetite
8. swelling of the hands, feet, and face
9. rapid heartbeat
10. shortness of breath with physical exertion
Severe acute mountain sickness
Severe cases of acute mountain sickness can cause more intense symptoms and affect your heart, lungs, muscles, and nervous system. For example, you may experience confusion as a result of brain swelling. You may also suffer from shortness of breath due to fluid in the lungs.
If you have a severe case, you may experience:
1. coughing
2. chest congestion
3. pale complexion and skin discoloration
4. inability to walk or lack of balance
5. social withdrawal
Hire a Portable Oxygen Cylinder during your trip to Khardungla Pass
Its better to hire a portable oxygen cylinder and keep it in your car while going to Nubra Valley via Khardungla Pass. Experiencing breathlessness on such a high altitude is a common issue that people face.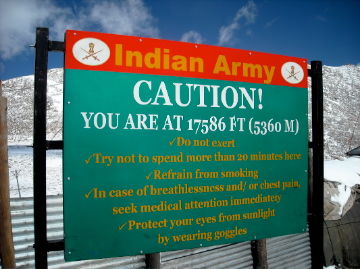 Delays:
When riding/driving through Jammu, you should not face much issue. Kashmir, particularly Srinagar and Drass might delay your itinerary due to political unrest. It is good to note down helpline numbers displayed on highways.
When approaching any of the major passes - Zoji La, Khardung La, Chang La, Rohtang… remember this piece of advice I was given by veteran bikers: do not underestimate nature. Again, be prepared for delays due to excessive snow, landslide, accidents on the passes. Some roads are closed for civilians in evenings and night. Your best source for up-to-date information is to have tea at roadside stalls and talk to the shop owners and other drivers.
Traveling before official tourist season means Border Roads Organization will be busy bulldozing snow out of roads, and in some places constructing new road since glaciers/landslides took out previous patches.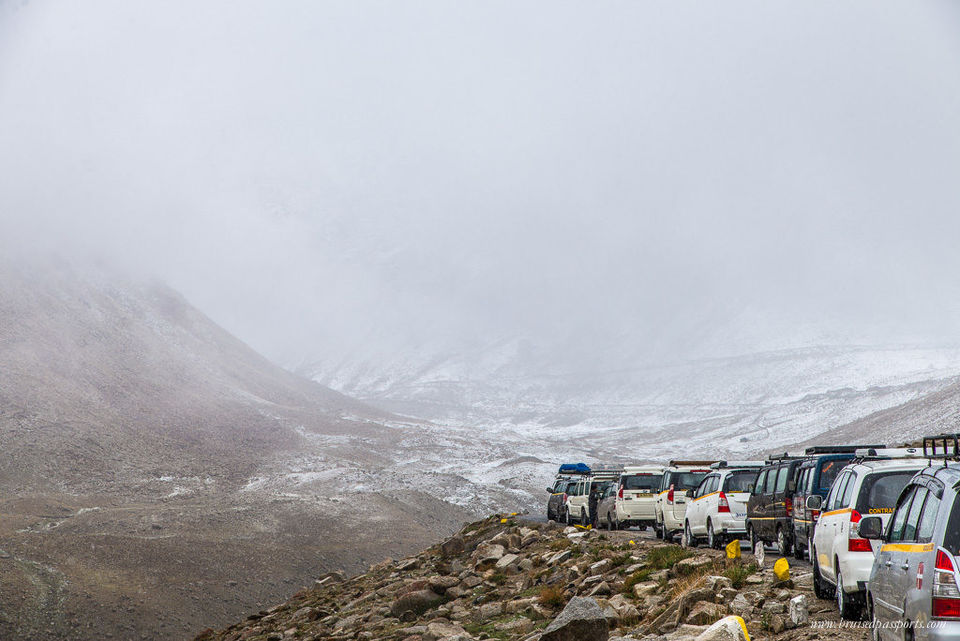 Medicines and other guidelines to be followed:
Stock up on all required medical supplies a week before you leave. If you are on prior medication, carry extra with you to compensate for any delays. Consult the doctor before taking Diamox or any other Acetazolamide drugs and avoid it if you are allergic to sulfa drugs.
Preventing altitude sickness
The best way to prevent altitude sickness is to travel to altitudes above 3,000m slowly. It usually takes a few days for the body to get used to a change in altitude.
You should also:
1. avoid flying directly to areas of high altitude, if possible
2. take 2 to 3 days to get used to high altitudes before going above 3,000m
3. avoid climbing more than 300m to 500m a day
4. have a rest day every 600 to 900m you go up or every 3 to 4 days
5. make sure you are drinking enough water
6. avoid alcohol
7. avoid strenuous exercise for the first 24 hours
8. eat a light but high calorie diet
9. avoid smoking
Acetazolamide, available from your GP or travel clinic, can help prevent symptoms. It is thought to help you adjust quicker to high altitudes.
You should begin taking the medication one to two days before you start to go up in altitude and continue to take it while going up.
If using acetazolamide, you should still go up gradually and follow the general prevention advice.
If you get symptoms of altitude sickness while taking acetazolamide, you should rest or go down until you feel better, before going up again.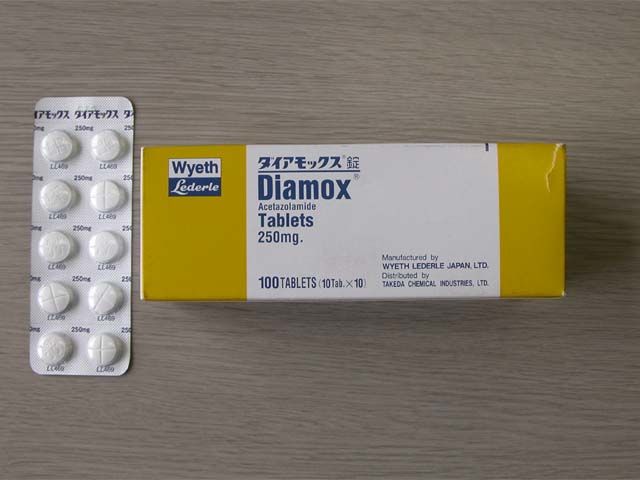 Identification:
Keep multiple photocopies of your driving license, PUC, insurance, vehicle registration papers and PAN, voter-id card or passport. You will find it is far easier to go through military checkpoints if you have everything ready. Also, for traveling to Pangong Tso and other interior parts, you may be asked to submit copies at checkpoints.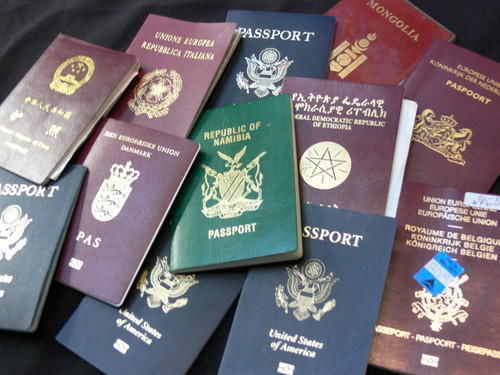 Communication:
Get yourself a BSNL/Aircel/Docomo/Airtel post-paid mobile connection from your hometown before hand. It works in more places than any other provider. Pre-paid phones do not work at all in most places.
Keep a copy of emergency numbers for each person on your team with every person in their wallet, one in bag and one copy in car/bike. If you are traveling with friends - ensure every person's family knows at least one contact for every other person's kin. This makes communication easy if suppose you get stuck and are able to convey message to just one person outside.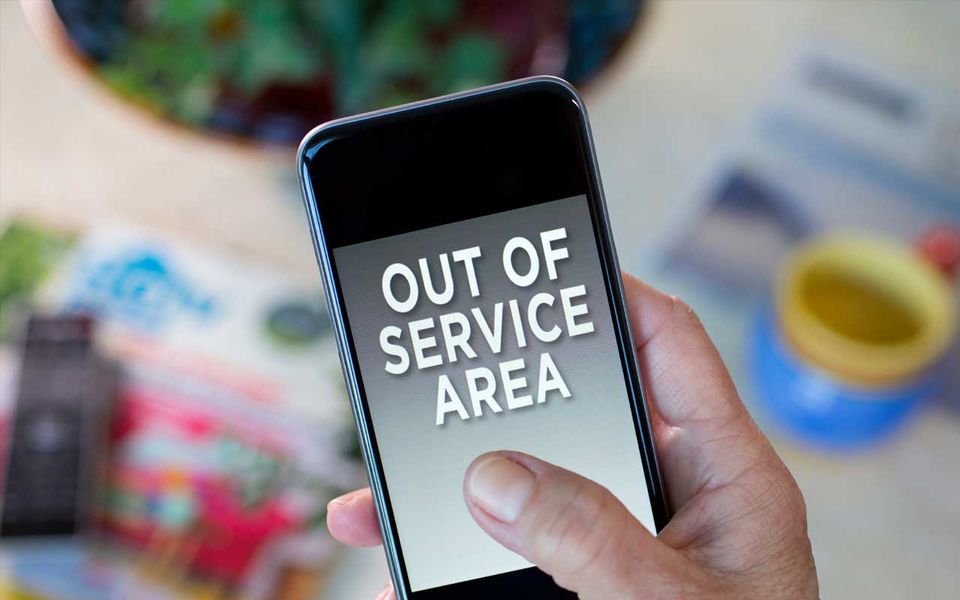 Food and Water:
Always keep some dry food stocked up in your bag for any unknown incidents. You may get stranded in a remote place due to landslides/accidents or bad weather.
Its better to drink packaged mineral water rather than relying on local fluids to avoid diarrhea or other such diseases. But drink ample water to compensate for the dryness.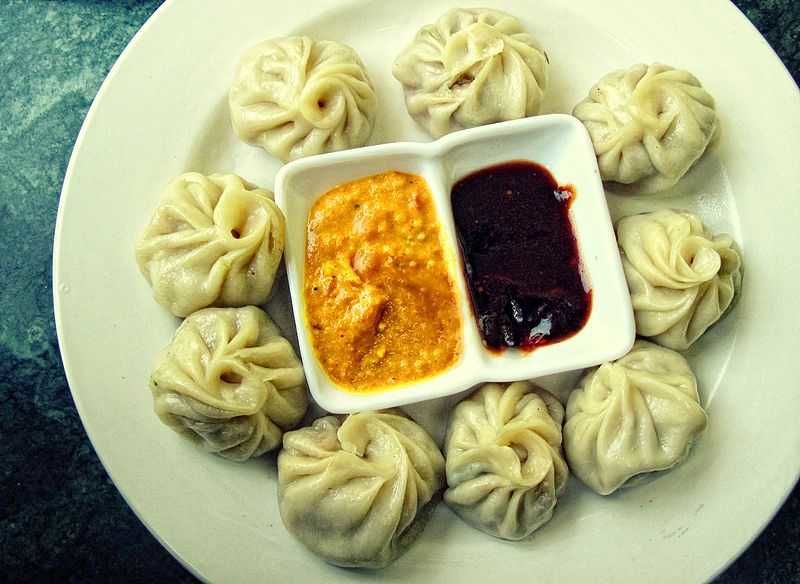 Picture Courtesy: Google Images