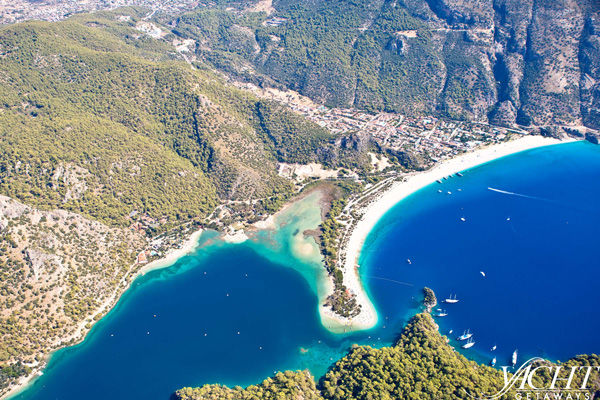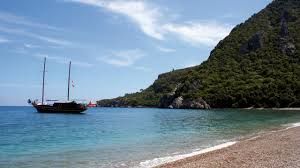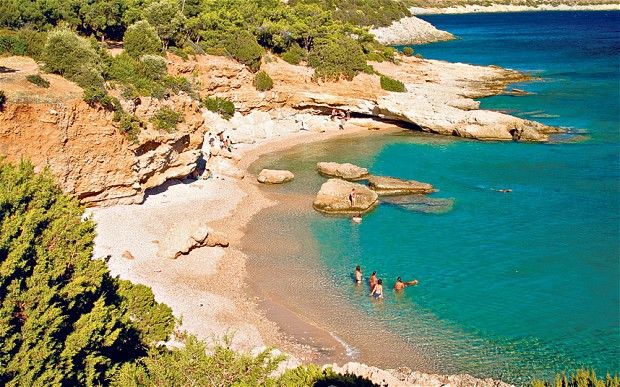 A popular holiday destination for every exuberant vacationer, Turkey is a proud possessor of some alluring and fascinating beach hot spots which are perfect for swimming, kayaking and sailing. The land of enchantment and mysteries, Turkey is also engulfed by the magnificent turquoise blue Mediterranean Sea, which accommodates some panoramic islands and coasts, suave boatyards, charming little towns and ports and to top it all, excellent weather and sailing conditions too are included. Hence, the overall atmosphere is quite charged up, giving every sailor a golden opportunity to explore amazing locales of Turkey.
The following inscribed list highlights some of the mesmerizing sailing destinations of Turkey which should be visited at least once in a lifetime.
Turkish Riviera: Travel extensively to one of the reputed sailing directions of Turkey, which rivulets from the vivacious Istanbul to the splendid port town of Marmaris on the enigmatic coast of Turkish Riviera. While sailing, you might be lucky enough to witness one of the gracious and surreal Mediterranean coastlines of Turkey. These vintage coastlines are a unique hub of rich cultures and traditions, treasured and valuable remnants and interesting fish markets and villages. The experience of sailing gets even more worthwhile with the picturesque ports and coves, predictable weather conditions and interesting water-sports.
Fethiye: Another lovely harbor of Turkey, this location is adorned with breathtaking landscapes of mountains and beaches. Fethiye is quite close to the Dalaman International Airport and hence if you're in the real mood to experience sailing, then don't waste time anymore. This harbor town is not only outstanding for sailing trips but also for a quick refreshment of the authentic kebabs and a pronto visit to the local markets and bazaars. Get fueled up and energetic before venturing out on an exciting sailing adventure.
Karacaoren: After Fethiye, it's time for stopping by yet another admirable port, famously known as Karacaoren. Rejuvenate yourself and let your cracked up nerves calm down with this soothing yachting. You can also engage in some fun water activities like snorkeling or kayaking in this uninhabited bay. The clear blue sparkling water will surely bring in the peace and contentment in your mind which you had missed in your city life. After sailing, visit some of the renowned eateries of Turkey to relish on their traditional dishes.
Cold water Bay: Other than sailing, this place is an exquisite location for underwater diving and swimming. Getting refreshed has never felt this good! The radiant water of this bay is cooling and exhilarating, making you stress-free and relaxed. You can then sail on to the enchanted town of Kayakoy to experience some unnerving moments.
The sailing season in Turkey is usually during the months of April to November, while the water remains gentle during the months of July and August.

Explore a world of unknown…. Happy sailing!