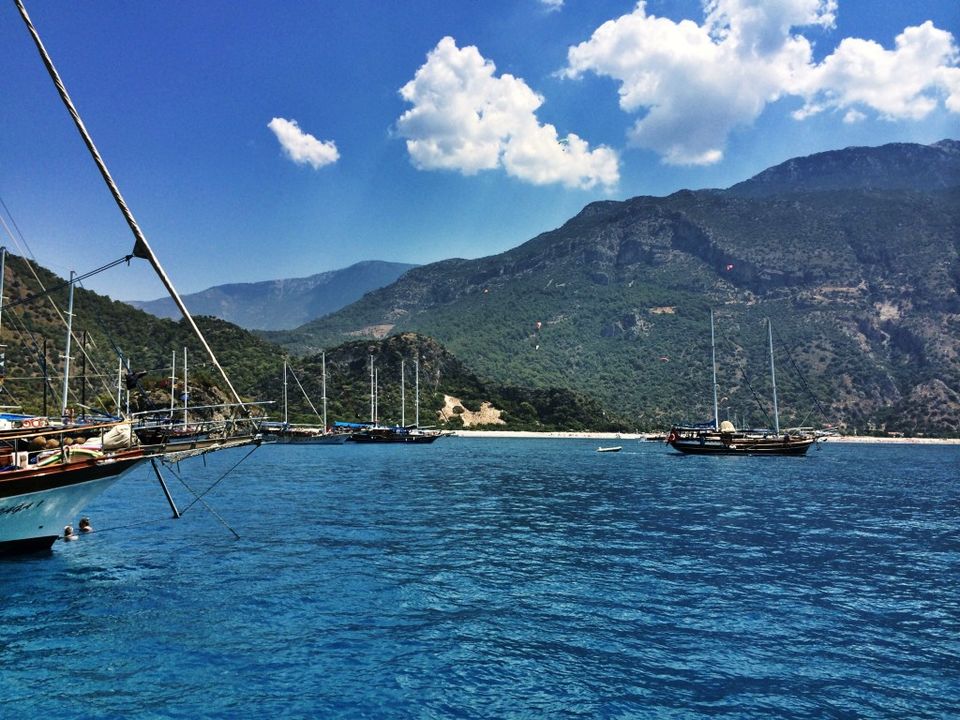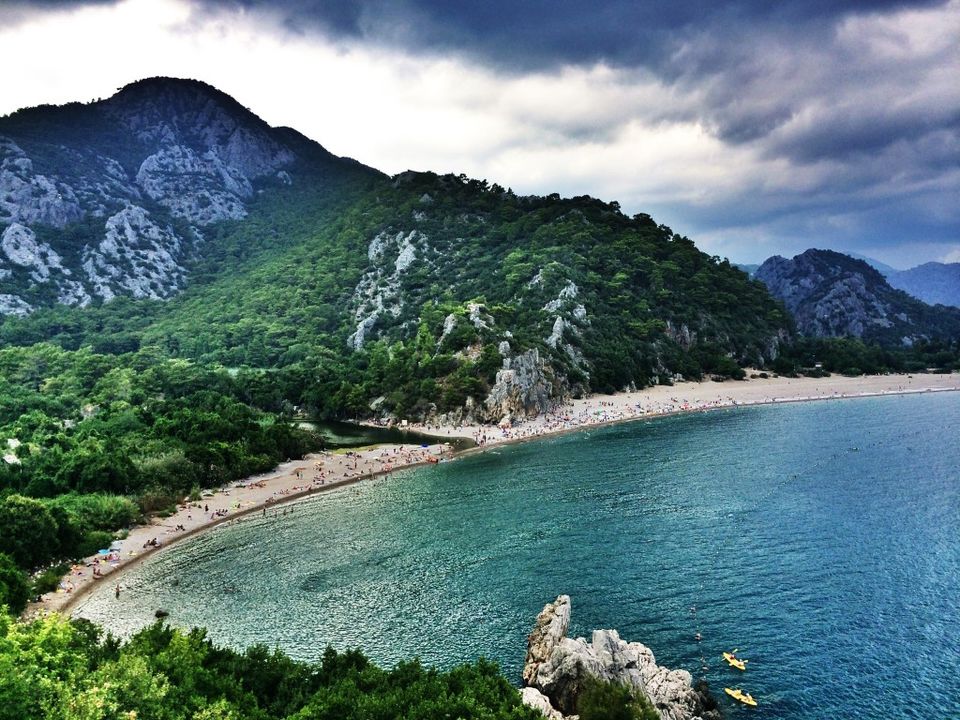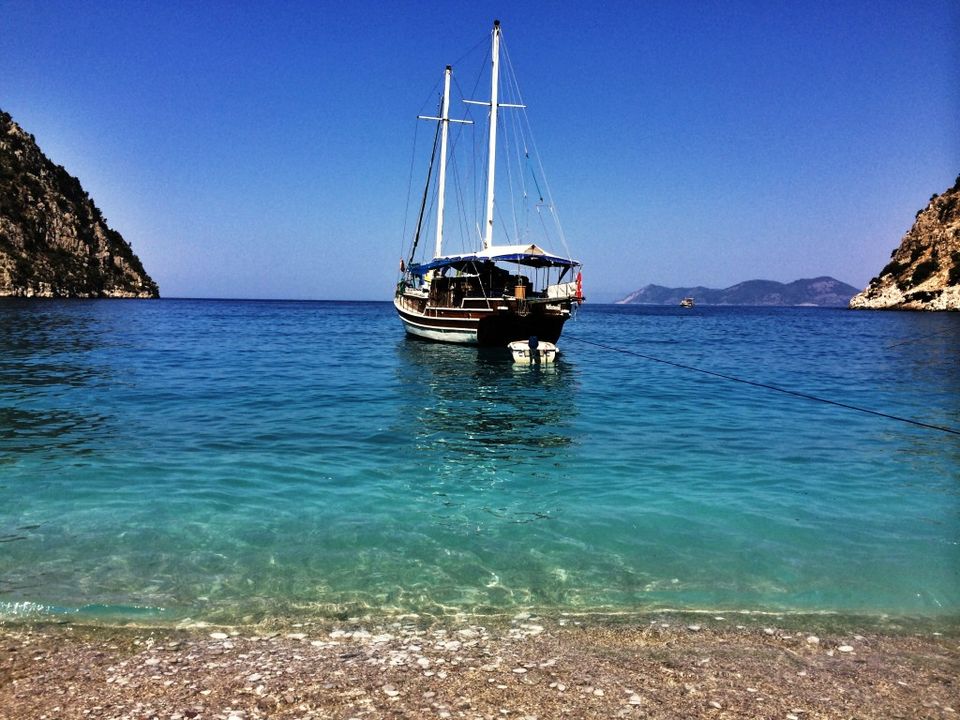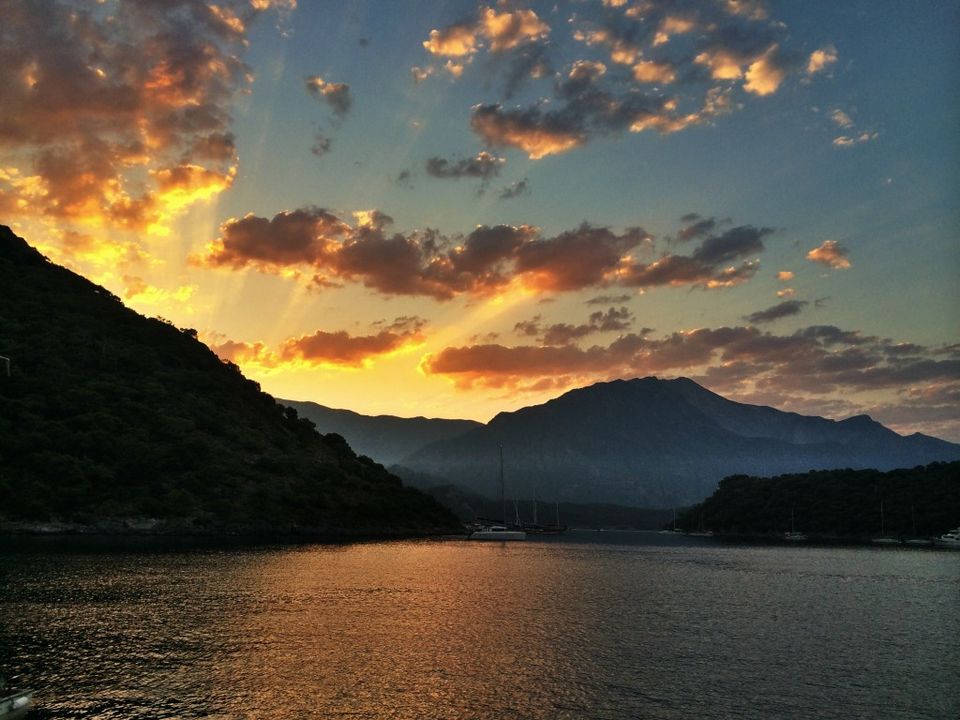 Jamaica, Bahamas, Rio de Janeiro, Thailand, Bali. In my travels, I have seen some pretty spectacular beaches and swam in oceans more blue-green than any turquoise stone you've ever seen. But the Turkish Riviera? Its nickname is the Turquoise Coast. And it certainly lives up to its reputation.
My two friends and I planned to cruise the Mediterranean for 3 nights, starting in Olympos and ending in Fethiye. I had never stayed on a boat before and didn't know what to expect, but the concept of unlimited ocean swims and sun hooked me.
We started our journey in Olympos, where we stayed for two nights in tree house accommodation at Kadir's Tree Houses. I felt like I was a kid at sleep-away camp. The large communal dinners every night didn't hurt, either! Olympos is a small beach town that reminded me instantly of Goa, India, and Ton Sai, Thailand. Nestled in the hills by the coast, at first glance I felt like I was in Jurassic Park. It's definitely one of those places you could intend on visiting for a few days, but end up staying for years. Maybe I would have if we didn't have this cruise lined up!
Our boat, Kaptain Murat, was a cute little gulet captained by an animated man we called "Dad", assisted by his wife who we called, "Mom" and another man we just called "Uncle" (language barriers made it impossible for us to get any concrete information from our hosts). There were 13 guests in total on the boat and we all became fast friends. Though the cabins were quite small, none of us had an issue with sleeping on the sunbeds on the deck every night. It was too hot to sleep anywhere else!
Our days were fairly standard: wake up on deck around dawn as the captain pulled up the anchor and we set off to various scenic points of the Turkish Riviera, sleep more, wake up, swim, eat, swim, nap, rinse and repeat! Tough life, right?
There's nothing like waking up on deck of a boat; the sunrise views in the morning were incredible. At the end of every day, falling asleep to the quiet sounds of the water brushing up against the rocks by the coast was one of the most peaceful feelings. We were also lucky enough to be on the boat during the full moon! It was unreal.
There were a few parts of the cruise in which I was nervous about the choppiness of the water. I awoke one morning before sunrise feeling like I was sleeping on a waterbed (technically, I guess I was) and all I could see was a sea of black water illuminated by the full moon. I knew we were safe, but for peace of mind I stayed awake and just watched the waves beat up against the boat. However, the full moon was the one of the biggest I've ever seen and I gladly watched it disappear into the ocean as the sun rose.
On the boat, we were able to see many parts of the Turkish Riviera we otherwise probably would not have been able to, such as the sunken city of Kekova, Simena, Kaş, Butterfly Valley, Ölüdeniz, and St. Nicholas Island. All were stunning in their own way.
One of my favorite highlights of the three-night cruise was our first night out at a pirate-themed bar created just for these cruises. A few boats on the same cruise converged on this bar and danced the night away. Somewhere in between dancing to Bailamos and YMCA, the 13 of us on Kaptain Murat instantly bonded. I couldn't have asked for a better group of travelers to be with for three nights on the cruise. I miss everyone already!
I also enjoyed surfing on a stand-up paddle board (kind of, it was tethered to a little boat), donut tubing, and countless cannonballs!
I don't think I've ever jumped off a boat into the ocean before, and the Turkish Riviera was a nice place to start. The water was warm and all I could see clearly below me as I tread water. I even welcomed the salt water that was stinging my nose and eyes!
I haven't seen the other parts of the Mediterranean yet, but for now the Turkish Riviera has my heart.
Have you ever been to the Mediterranean? Which is your favorite part?