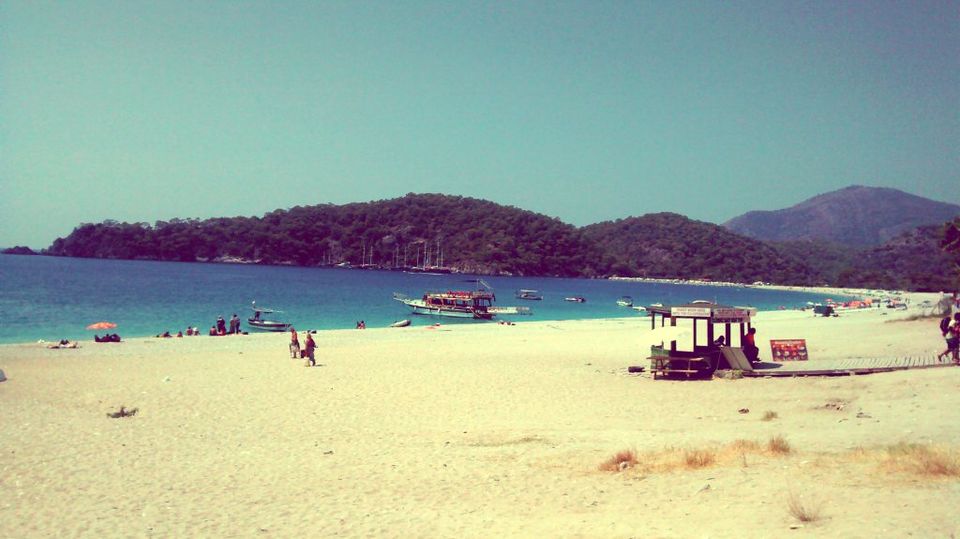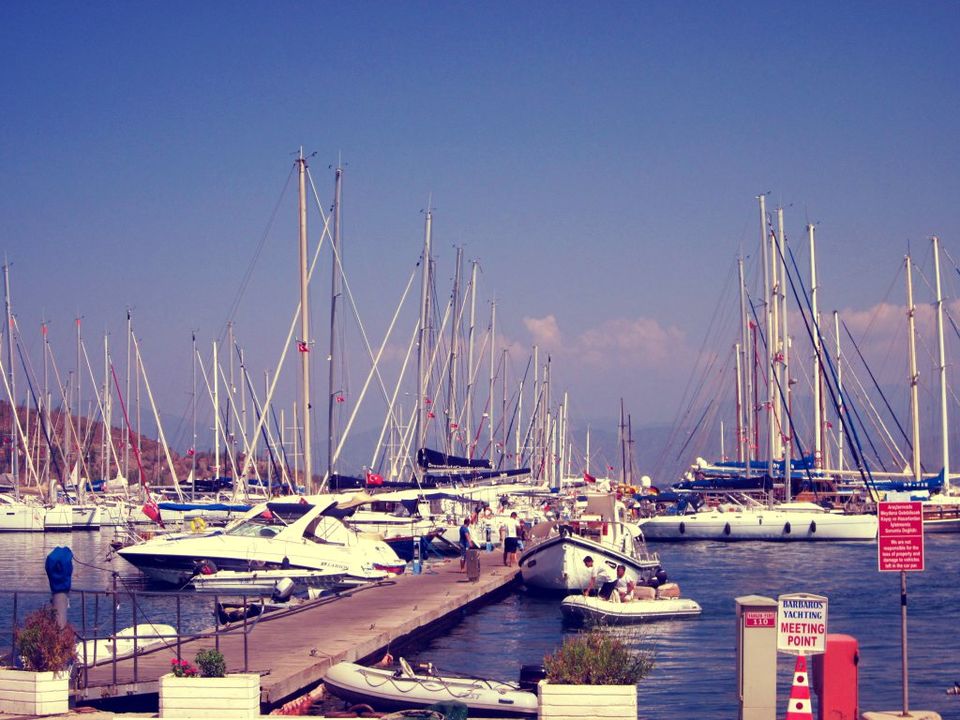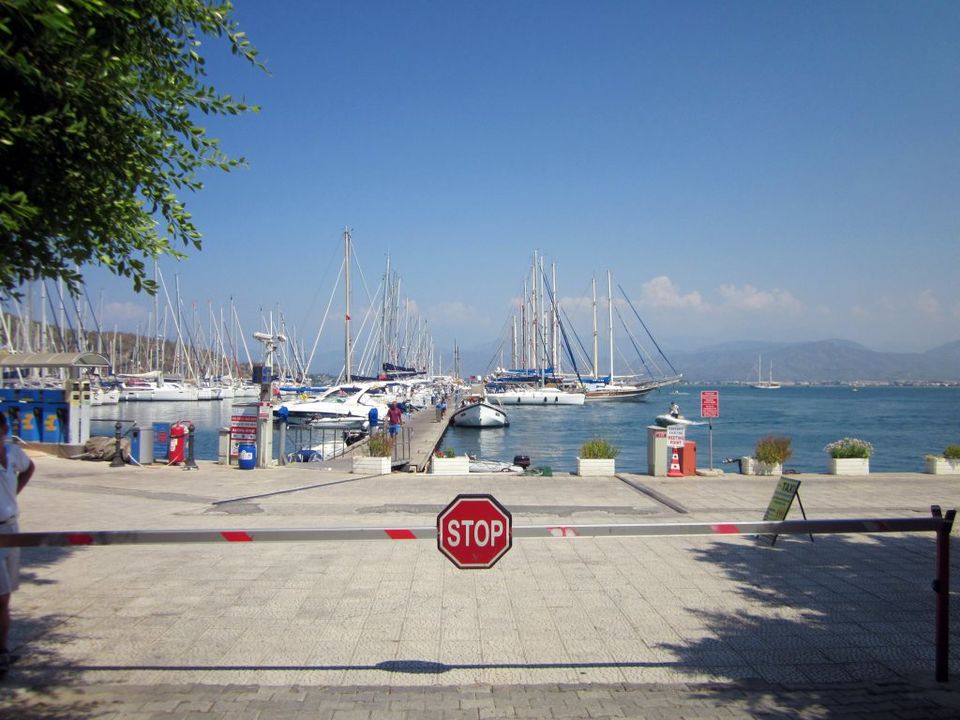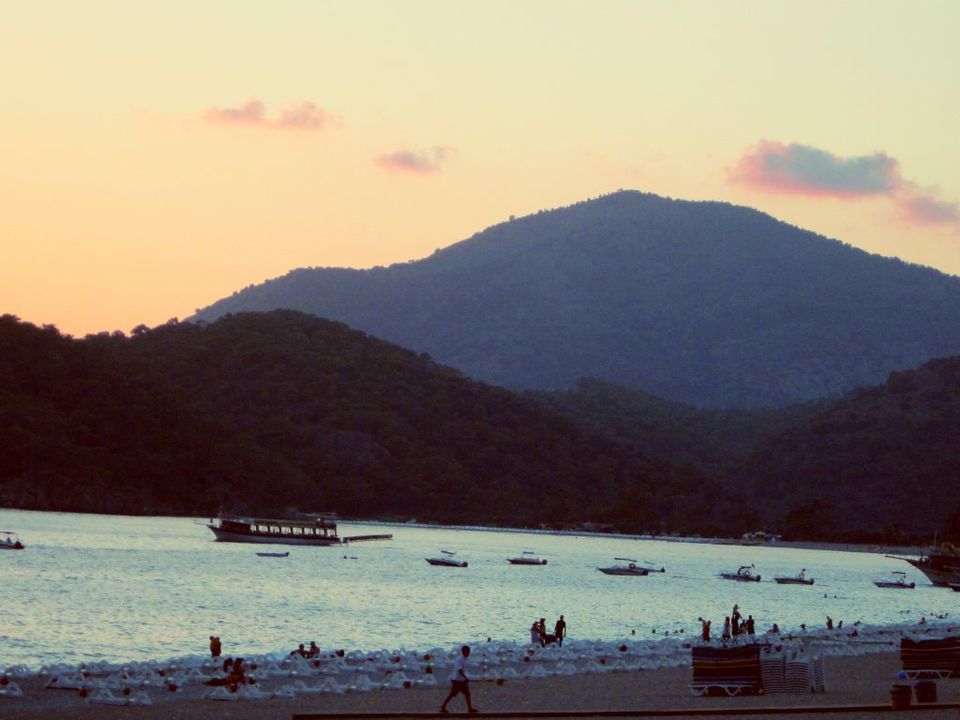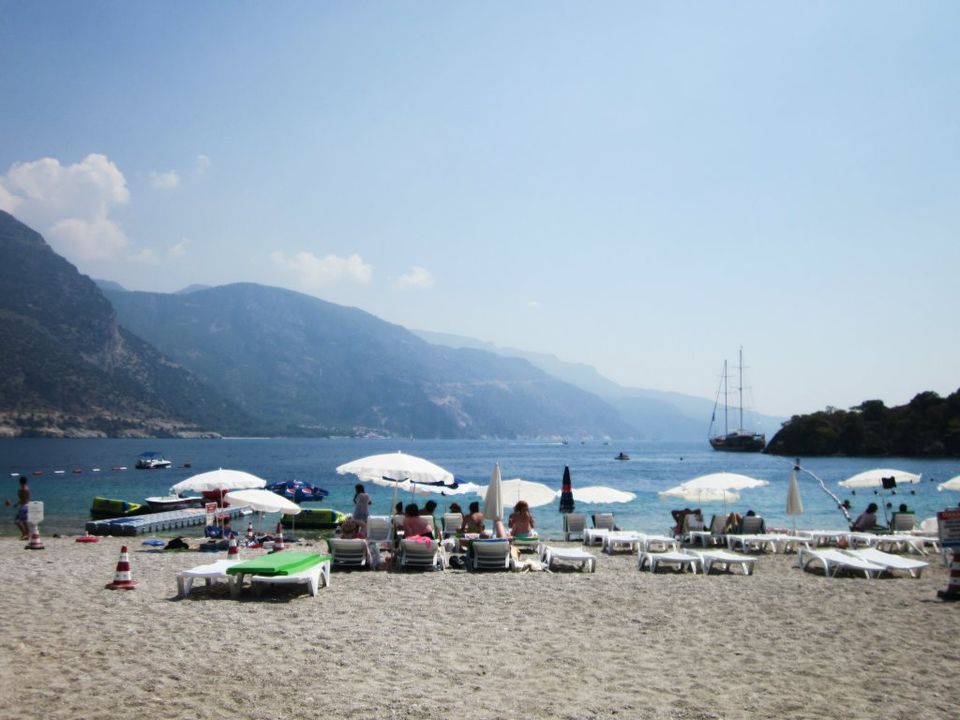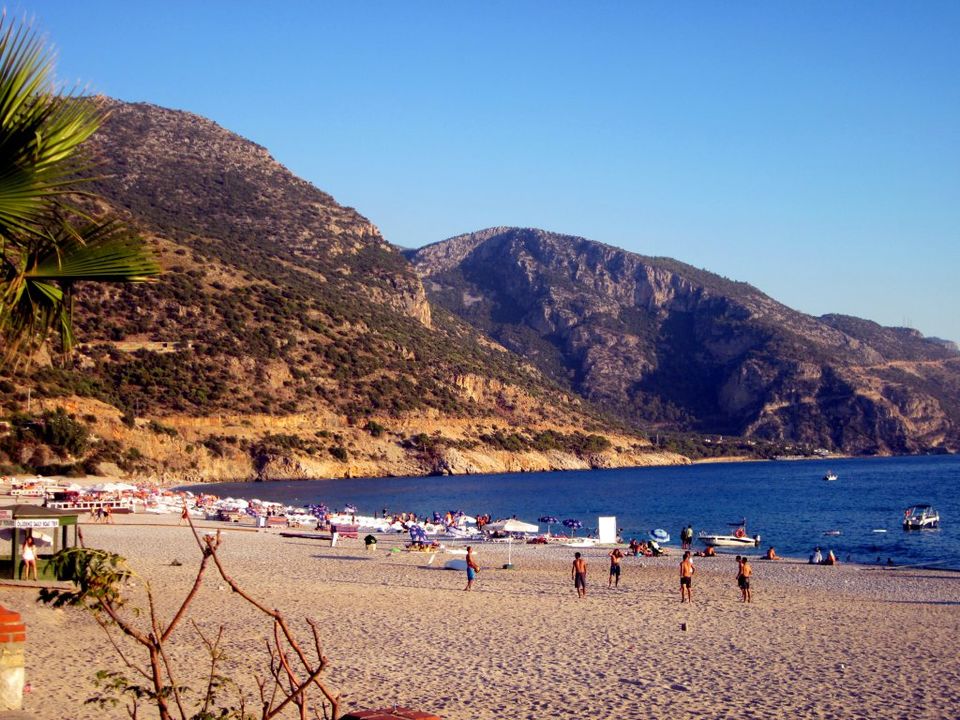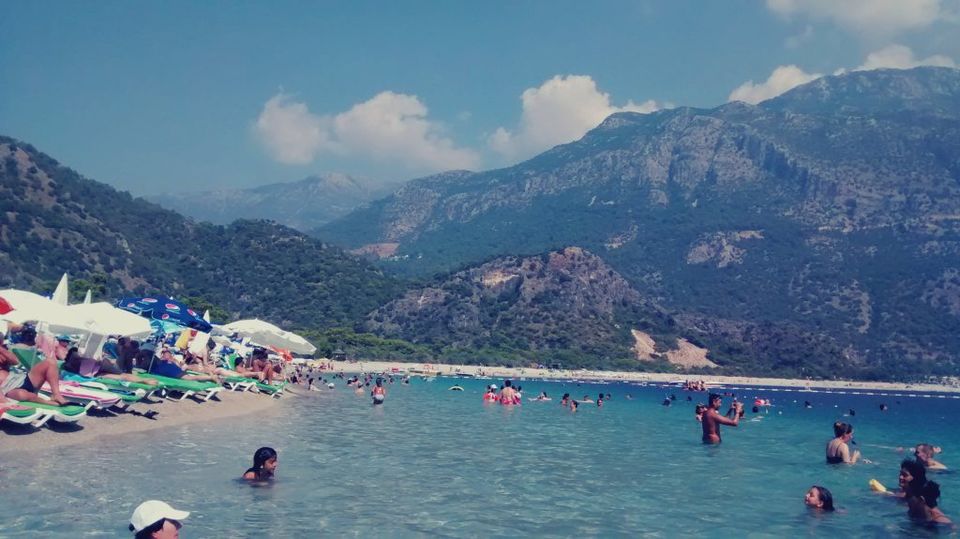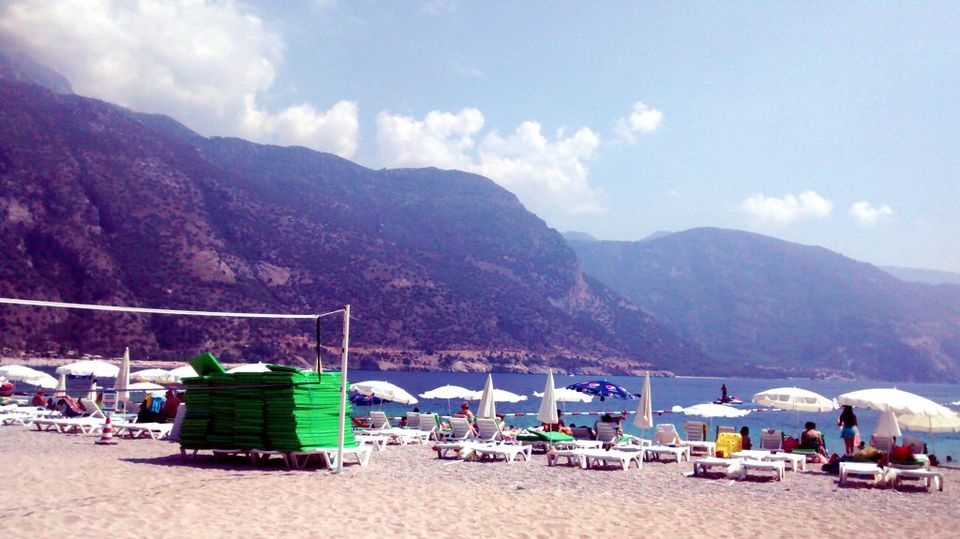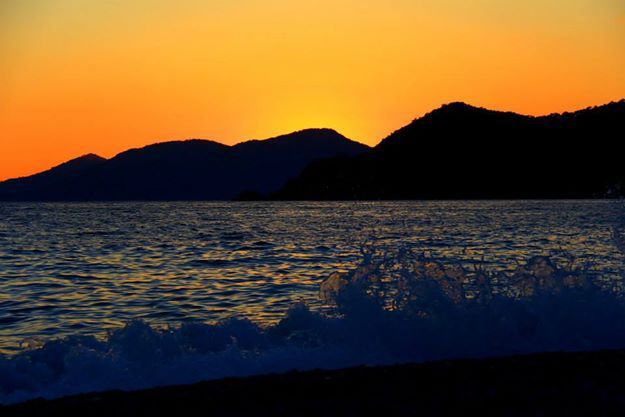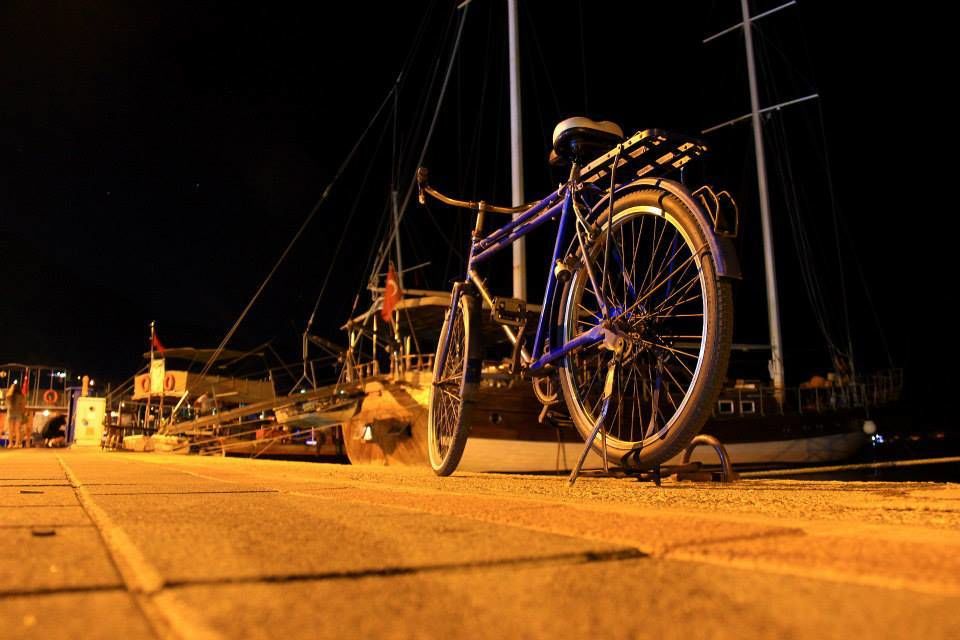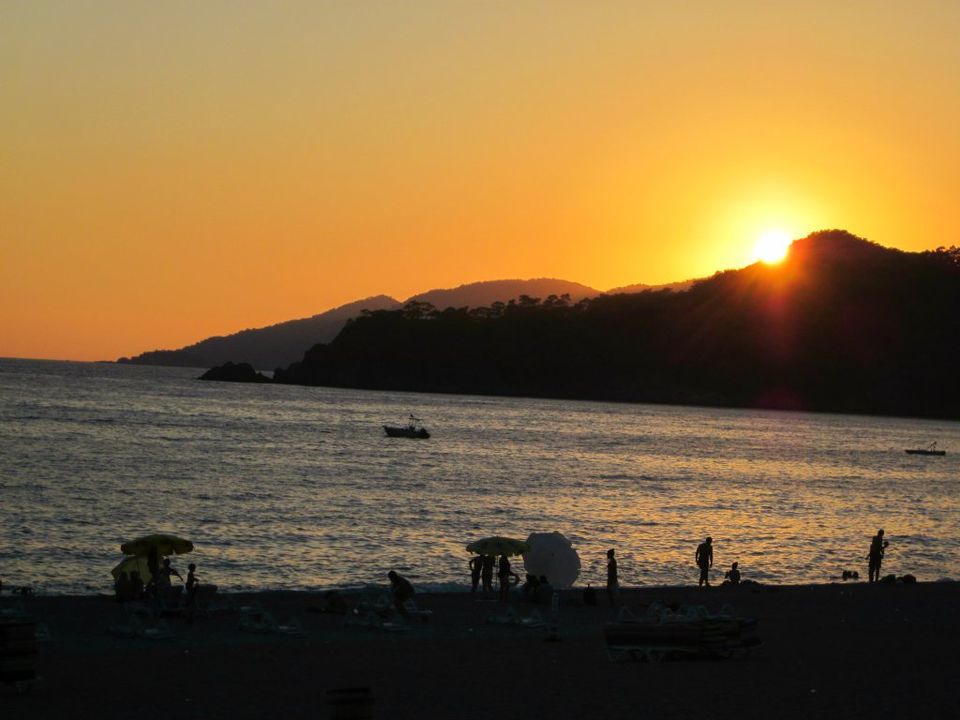 So after constant sightseeing and visiting places we decided to relax. And what best place than on the Turquoise Coast of the Mediterranean Sea.
Tucked in the south Fethiye is a very old harbour town. Earlier Fethiye was called Telmessos (400 BC) but was destroyed by an earthquake in 1958. It's a relaxed place to wander around the harbour or take various cruises. Fethiye's inner bay is an excellent natural harbour, protected from storms by an island, Şövalye Adası. If you have the time and money of course you can take the Gulet Cruise or a cruise to Rhodes Island in Greece.
Fethiye has many interesting places and sites too explore. There is a 12 Island Boat trip that is one of the most popular one which is an 8 hours trip and has about 5 swim stops and cost you around 60-100 Turkish Lira. If you want privacy and just wanna cruise then hire one for £150 for the day and visit the quieter bays of Fethiye. Fethiye Old Town and the Harbour is best for a late afternoon evening stroll around old and new shops and various restaurants with an abundance of Turkish traditional dishes. With a profusion of shops, nooks and crannies ranging from antiques to Turkish textiles, carpets to gold and silver shops.
About 15km south is Ölüdeniz, one of Turkey's seaside hot spots. It is said that no holiday is complete in Turkey without a visit to the Ölüdeniz beach and the nearby Blue Lagoon. Known as one of the most photographed beach in the world, the beauty of the area is breathtaking. The Blue Lagoon area is part of a national forest area and one has to pay nominal fee to enter. Inside what you fins is no less than heaven. A vast crescent of sand and pebble beach, on the fringes of a much larger sheltered turquoise blue lagoon, with magnificent pine-clad hills as a backdrop and the sky above the lagoon is filled with paragliders soaring off the nearby mountain. Picture Perfect. The water is calm and clean with perfect turquoise water.
Since we were on a short trip we didn't do much but there is a lot to see in this area. Kayaköy (Levissi Karmylassos) is a village 8 km south of Fethiye whas many ruins left from the population exchange between Turkey and Greece in 1923. Beautiful countryside, Turkish village life and a sad reminder of the past. One can wander around in the ghost village consists of hundreds of rundown but still mostly intact Greek-style houses and churches. Another place to visit is Calis beach nearby Fethiye which is famous for its sunset.
Fethiye and nearby areas deserve 2-3 days minimum. I suggest to keep it in the middle part of your Turkey Itinerary where you can relax and explore the area at your own pace. If you wish to experience this area longer, look for Lycian Trail. The Lycian Way is Turkey's first long-distance hiking trail, a 500-kilometer (311-mile) from Fethiye to Antalya . The way-marked trail passes through ancient Lycia, Mediterranean Turkey's mountainous Tekke Peninsula and takes you across the beautiful Lycian countryside.
Accommodation– There are numerous hostels and pensions around ranging from 10 Euros to 20 Euros.
There are regular local buses going to Oludeniz from Fethiye. Backpackers can aim at spending 80-100 Lira per day including food, drinks, stay and travel and thoroughly enjoy it!
This trip was originally published on Chasing The Experience.