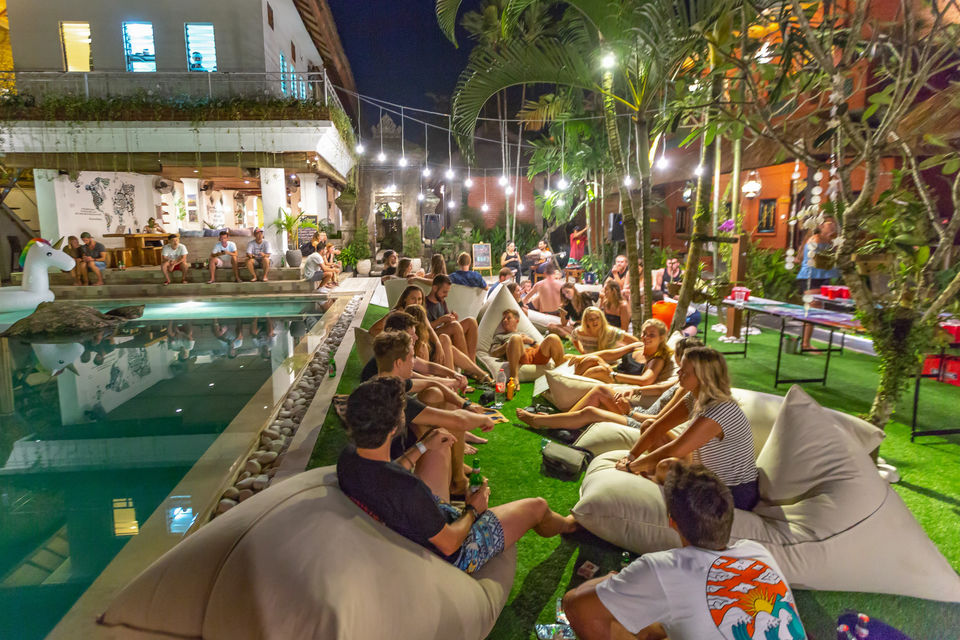 Located in Ubud, Puri Garden is a boutique hotel & hostel that offers guests the perfect setting to immerse in Balinese culture. While the property and amenities are a treat in itself, they also provide you with puppies to have some good play time during your stay. Can there be anything better to de-stress!
The free "puppy therapy" sessions are offered twice a week, where they bring adorable pups from Bali Dog Association, a charity supporting street dogs on the Indonesian island.
Every Tuesday and Thursday, from 1:30 PM to 3:30 PM, a small enclosed area is set up by the pool at Puri Garden to allow guests to spend some time with these furry angels.
The idea is to help people relax and de-stress as it has been shown by studies that spending time with dogs helps lower stress levels.
As far as the food is concerned, they have a cafe which serves healthy and tasty food, suited for all dietary needs and requirements. From Asian classics to western style dishes, there is something for everyone.
The property is located near the main sights, shops, restaurants and the world-famous Yoga Barn, so you have ample activities and experiences to explore.
Besides, the hotel also offers free yoga classes daily. Other activities include BBQs, traditional Balinese dance performances, and movie nights.
All of it and a free breakfast comes at just Rs 1,513.46 (310,000 Indonesian Rupiah) for a bed in a dorm and Rs 4,783.95 (980,000 RP) for private twin or double room with an ensuite bathroom.
Share your travel stories and experiences with Tripoto community here.