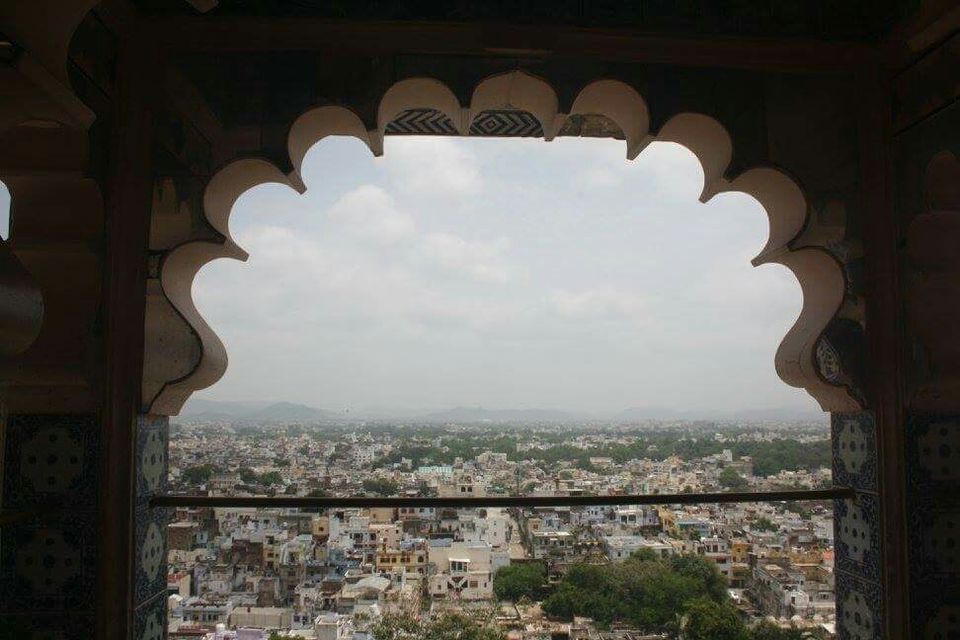 Here's another one from my book of #TravelDiaries. To tell you the truth this is where it all started.
It was in the month late May when I decided to explore Rajasthan with my girl friends but as it turned out the plan was getting called off due to their prior commitments. The plan was going on and off since quite a long time so I finally decided to go along with my mother. Something for the Mother-Daughter time ha ;) !!
I was lucky enough to drag one of my bestie in this plan of mine and by lucky means she helped a lot in planning as we had decided that we will plan this on our own without any help of Travel Agents and it was my 1st trip, out of state, planning on my own.
It was June when we actually started deciding what to do and where to go and what to see. Rajasthan is a huge state with lot of history and royalty so we decided to visit Mount Abu – Udaipur – Jaipur.
It was not easy to get trains as you need to book tickets 2-3 months prior if you want to visit any touristy place in India as trains get full pretty soon plus if there are continuous Holidays on those dates then it's even more difficult . So our plan to visit Abu 1st was all because of the availability of the train (that too we had to change train from Ahmadabad )

Abu :-
We decided to book a room through Oyo Rooms as it was our 1st experience as planning on our own and we did not want to take any risk regarding our security. As it turned out it was a pretty good room that we booked (not to mention the Hot Bellboy that we had at our service J ). Oyo Rooms and Goibibo have Tie-ups with many hotels in Abu so you could easily get good rooms online. We hired a cab to help us roam around as travelling to Guru Shikhara is quite hectic.
Places that we visited were
Nakki Lake and Market
Guru Shikhar
Achalgarh Jain Tirth
Bramha Kumaris Garden
Dilwara Temple
And FYI - DO NOT keep all your mobile phones in car and visit the Dilwara Temple. When we went to visit the temple we came to know that Mobile and Cameras were not allowed inside or you have to submit them at the entrance, so we left all our belongings in car and when we returned we couldn't find our driver or the car. This place is always crowded with tourists and has parking issues. We were unable to call our driver as the mobile was in car and we could not remember his number. But the drivers there had pretty strong network so they were able to identify our driver and his car by the feeble description we provided.
Lesson Learned !!!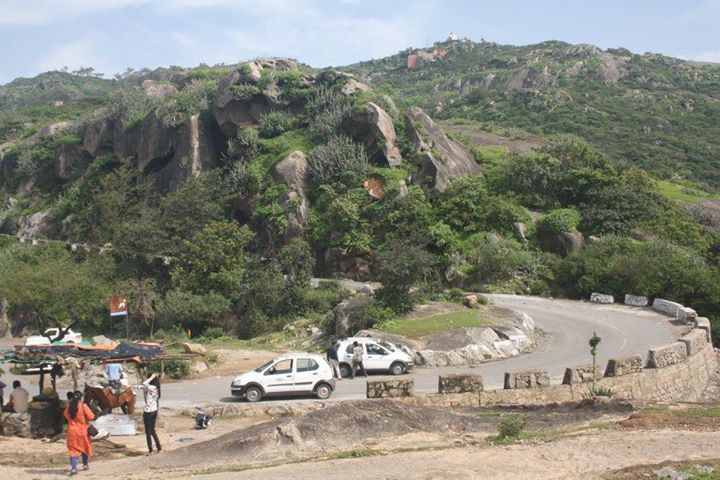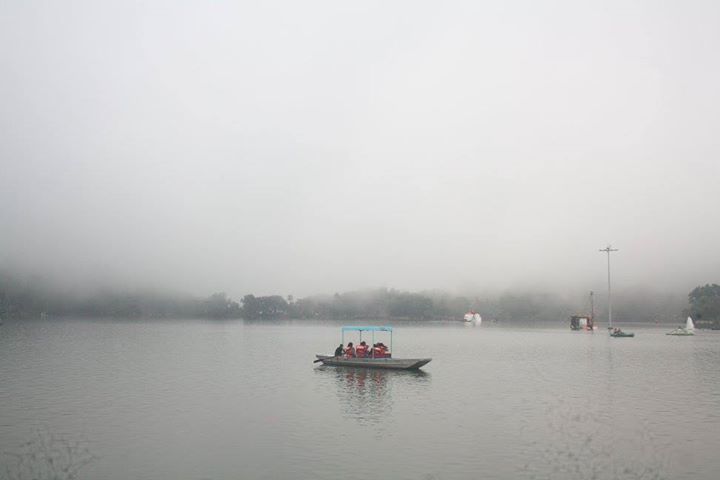 Udaipur :-
Once here you start feeling the royalty around. Here again we booked a room through Oyo and we hired a cab through Ola Rental to see all the places as we had only one day. We started early morning so as to cover maximum places. But if you are the one who would like to spend some time in City Palace Museum absorbing the history or take photos of the breathtaking view of Udipur city from Karni Mata Temple or visit the Monsoon palace then you should add one more day in your itinerary.
Places visited were:-
City Palace Udaipur
Lake Pichola
Fateh Sagar Lake
Jagdish Temple
Saheliyon Ki Bari
Gulab Bagh
Moti Magari
Karni Mata Temple
Neharu Park
Maharan Pratap Smarak
And yes you could visit them in one day 😉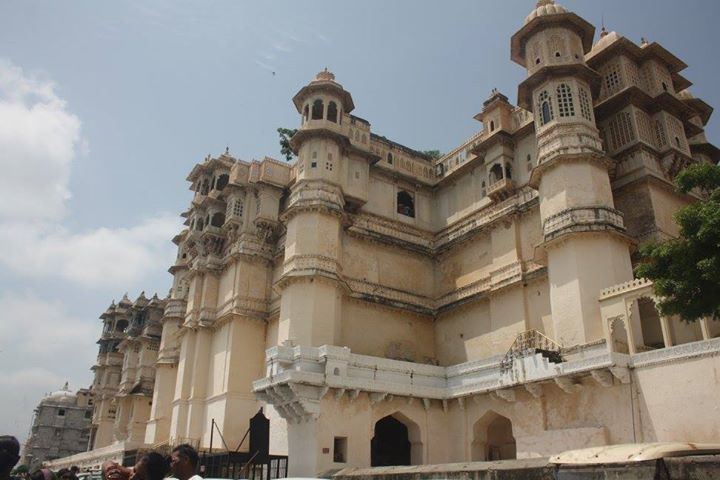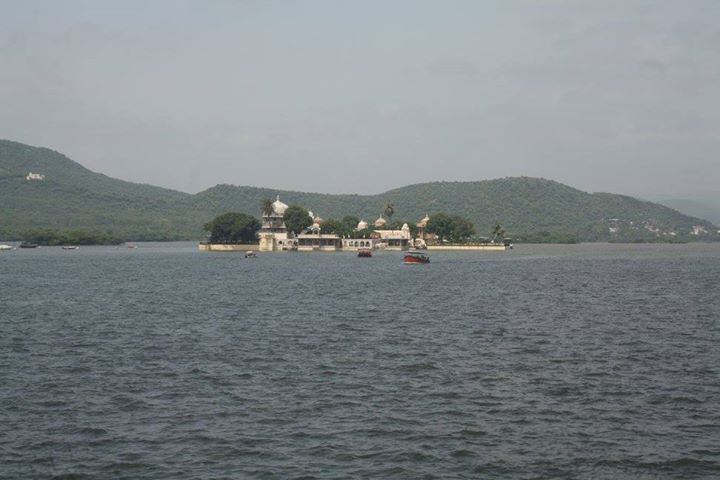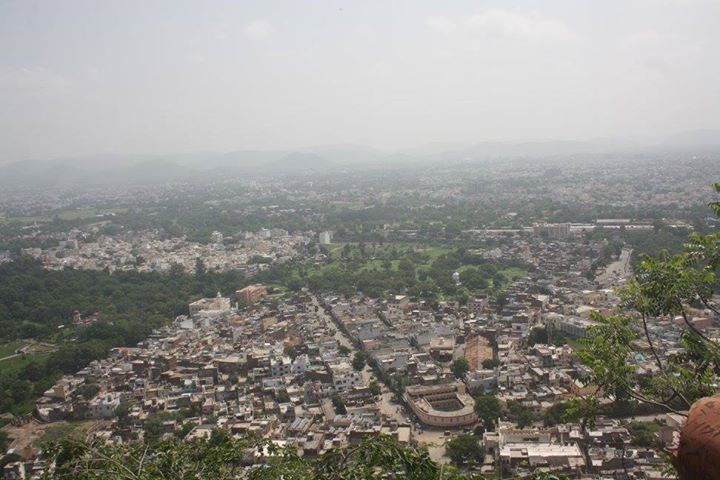 Jaipur :-
The city is literally oozing with the Pink color. From Sadhus using gulal on their faces to Temple Pujaris roaming in Pink Dhotar to Names of the Shops and Color of the ordinary house everywhere you could see the color Pink. This city takes the royalty to another level. With so many Mahals and Royal Palaces the city is a magnificent piece of Indian History. We spent 3 days exploring the city and Mahals but still couldn't get enough of it. Tip- You could get a cab booked or city tour booked from your hotel where you are staying as it is a well known tourist place so many Hotels offer city tours for their guests at certain pre-decided price.
Places Visited:-
City Palace Jaipur
City Palace Museum
Hawa Mahal
Amer Fort
Jantar Mantar
Nahargarh Fort
Jal Mahal
Jaigarh Fort
Albert Hall Museum
Kanak Vrindavan
Saganeri Gate
Gaitor
Isarlat
Another FYI They have Uber in Jaipur but the cabbies here are sort of dumb so make sure you mention where exactly you want to go what you want to see and fix the price at the start of the tour if you book any private car.
Rajasthan is one of the favorite tourist destinations so you need not worry about transport within the City. But make sure you book your accommodations in advance along with the Train tickets for traveling from one city to another. Once inside the desired city the tourist places are nearby or on the walk able distance so you can walk or hire an auto (In my experience Uber was chipper than the Auto but if you can bargain then nothing like it). You should not even worry about the food as you will get authentic Rajasthani Thali at many places along with other Indian Cuisine and when you are there don't forget to try their DalBati Churma.
Me, My Mom and My BFF we had best time visiting all these places and clicking lods and lods of pictures. It is a safe place and the journey was quite laid back so my Mother enjoyed a lot and me n my Bestie had a time of our life checking out all the Greenery in the Royal State of Rajasthan (If you know what I mean ;) ) Cheers !!!
Keep Travelling Keep Exploring !!!