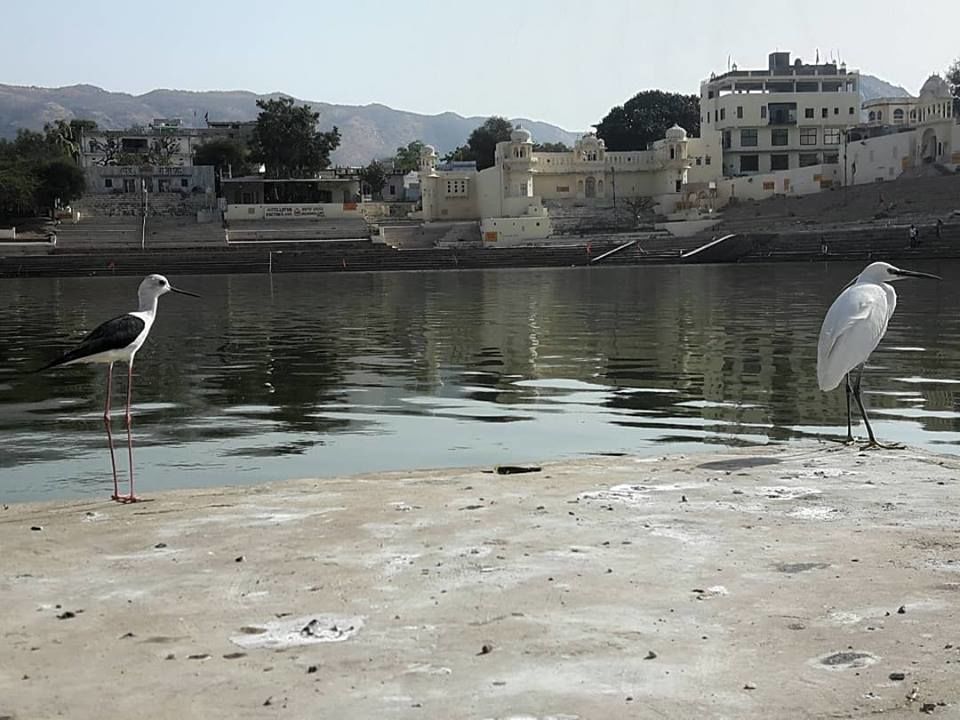 Recently got married and due to my startup didn't get many chances to explore more places, like my old days. But one fine day one of my college friend Shiv, My Wife Kausar and my Colleague Rajender decided to go for a long Road Trip. All of sudden plan, while having Lunch together.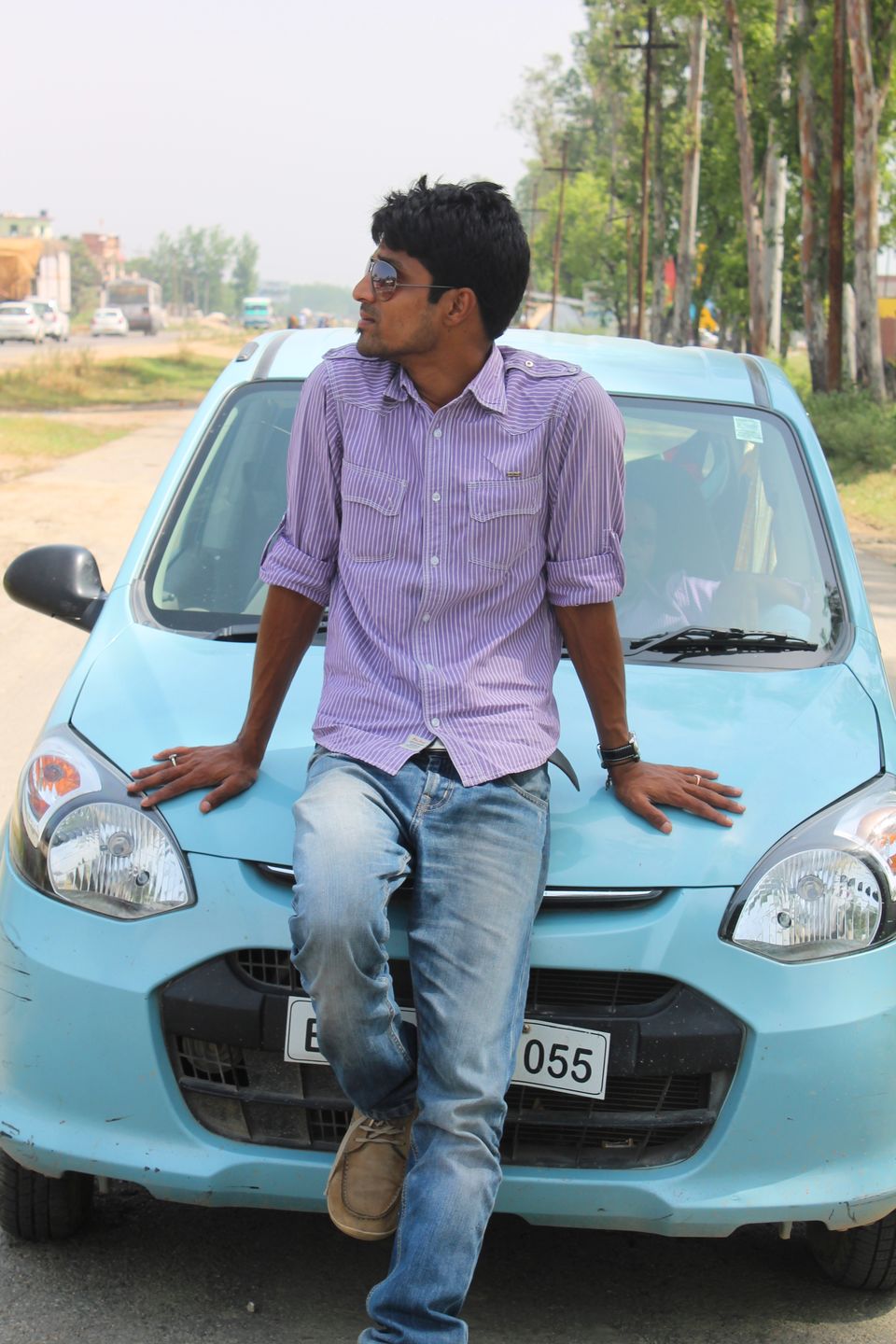 Pushkar, Mount Abu, Jaipur, Udaipur, Jodhpur, Ajmer was in our mind, and we wanted to cover all in just one stretch.
Rajasthan decided and we started our Road Trip on Friday Night from Noida. And what it Road Trip it was 1900 Km, witnessing Beauty of 7 Cities of Rajasthan, Small Car Alto 800 and within 72 Hours.
Just in-front of Ajmer Dargah, there is a Railway Station, it would be wise if you could park your vehicle safely there and either walk or take rickshaw to visit the Dargah.
Crowded streets and beautiful markets, every things seems colorful, the market actually resembles the Market from Agra somehow. But here you get more variety of all stuffs. My wife had a gala time exploring these.
We managed to reach Ajmer till early Afternoon, as it's hardly 140 Km's from Jaipur. Further we headed towards Pushkar.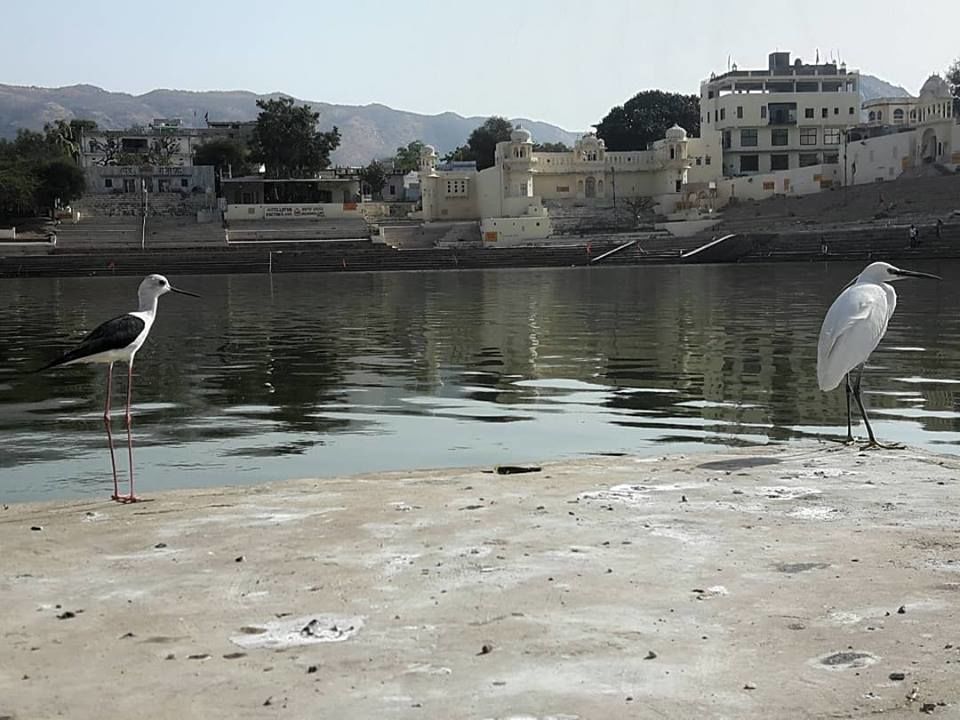 We Started driving towards Jaipur and managed to reach in the early morning. We had a Morning Tea at a stall just near Hawa Mahal. Before it started getting Traffic in the City, we headed towards Ajmer.
Pushkar was one place, that I had never been before and desperately wish to go since ages. Parking is a great issue here, somehow managed to park inside, thanks to a street hawker.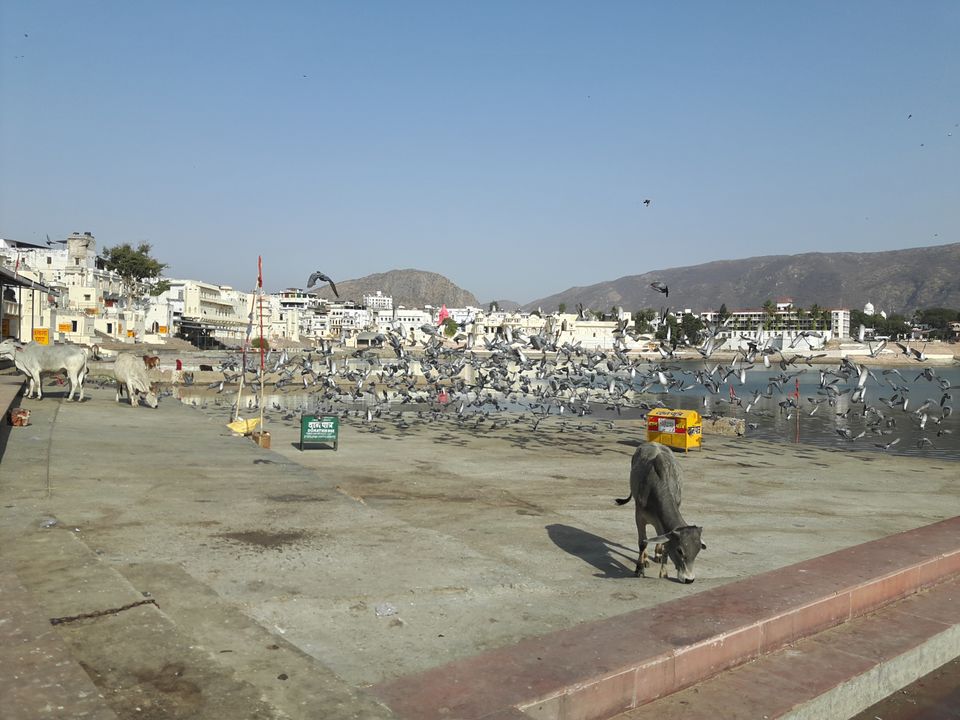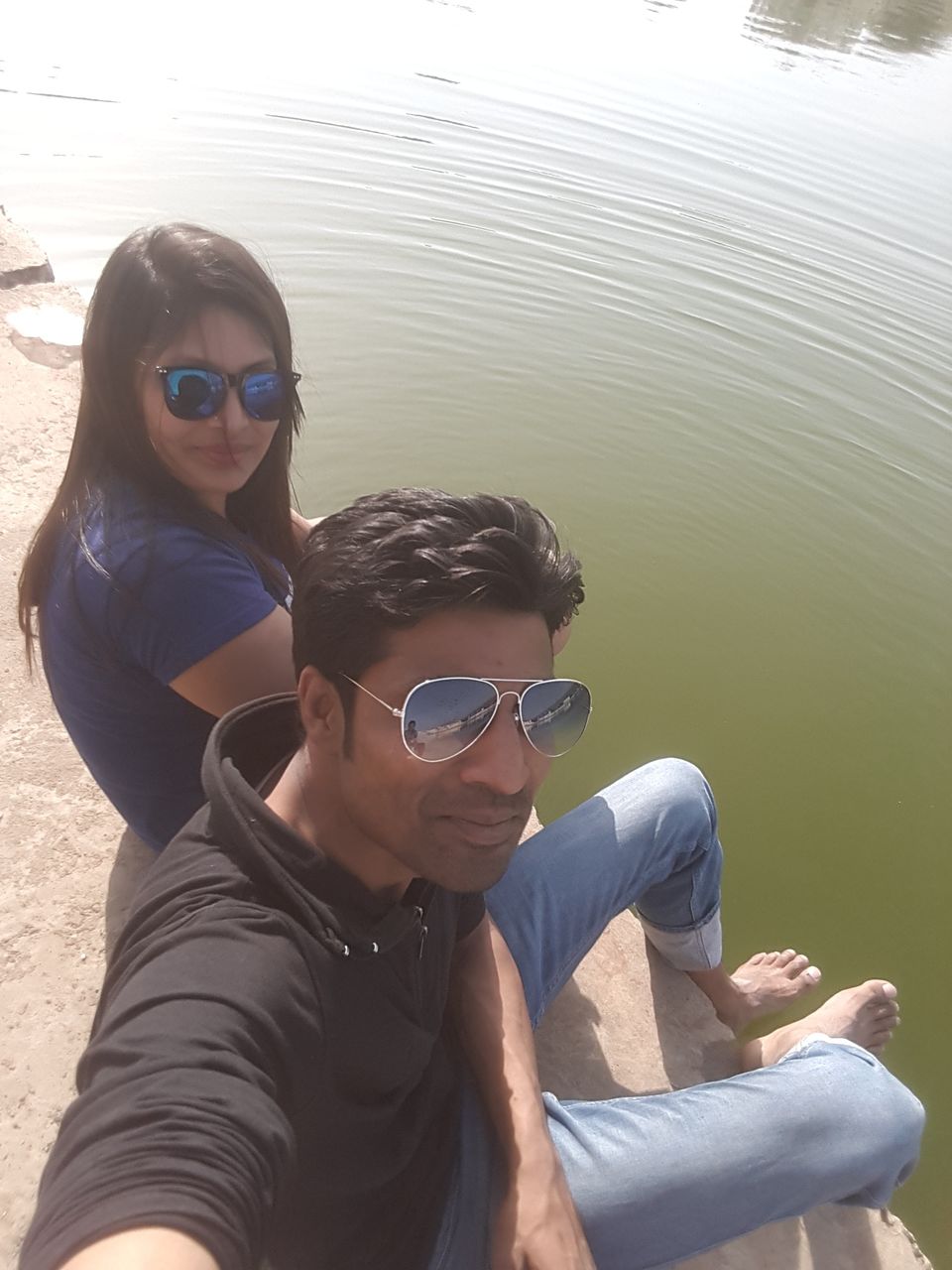 Pushkar is famous for it's Camel Fair during Oct- Nov every Year. But actually it is more famous for Herb's. If you know what I mean. It could be considered as a mini Israel and has make it mark above Hash Capital Malana itself.
It's a Lake Surrounded by Temple's. Aarti, Bhazans and slogans in the evening is a treat to watch. The serene you get while sitting at shore is a divine experience.
After spending a while there, we headed towards Mt. Abu. Though we tried really hard to reach Mount. Abu in one stretch. But it was not easy. Hilly narrow roads, were a real tough terrains I have ever drove. I mean Not Roads, but the Sharp Turns and Curves.
We found a Good Place to stay at Sirohi. The city is also being referred as Devnagri and have bagged first Prize in Cleanliness out of 33 Districts of Rajasthan. Sirohi Fort is a must visit place at Sirohi.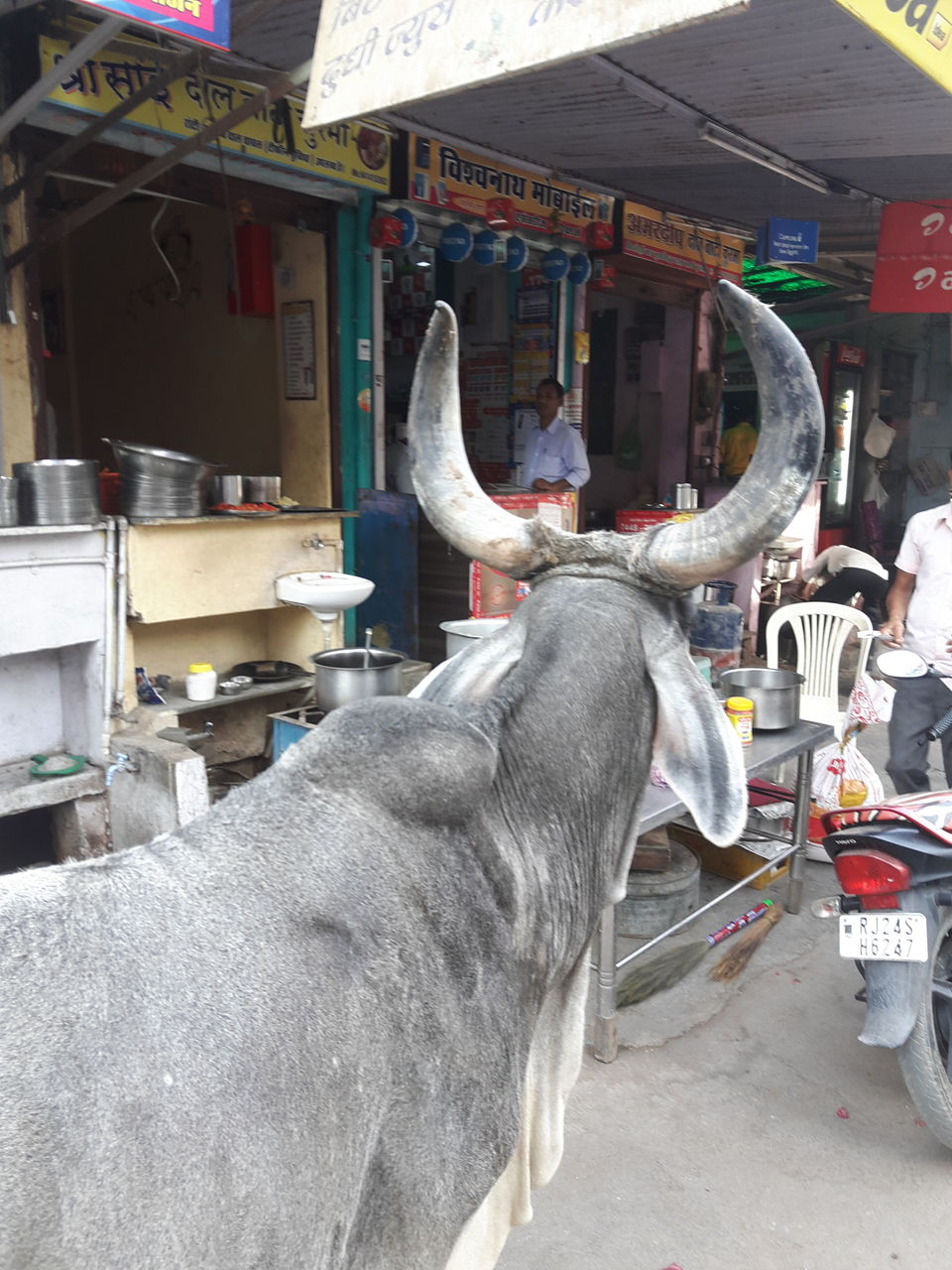 We get 2 rooms at 800 INR each, good Clean rooms and Friendly staff. Early morning next day we headed towards Mount Abu.
I absolutely fell in Love with Roads, Curves, Hush Green Environment. Was feeling so fresh out there. The most famous place is Nakki Lake. We headed towards there and spent some good time there.
We also went to the highest Peak and explore more of Mount Abu.
There I got to know that Famous "Karni Mata Mandir" is in Udaipur which is also famous as a Rat Temple. I have heared the stories and have watched some videos. Got really excited to see the place and headed towards Udaipur.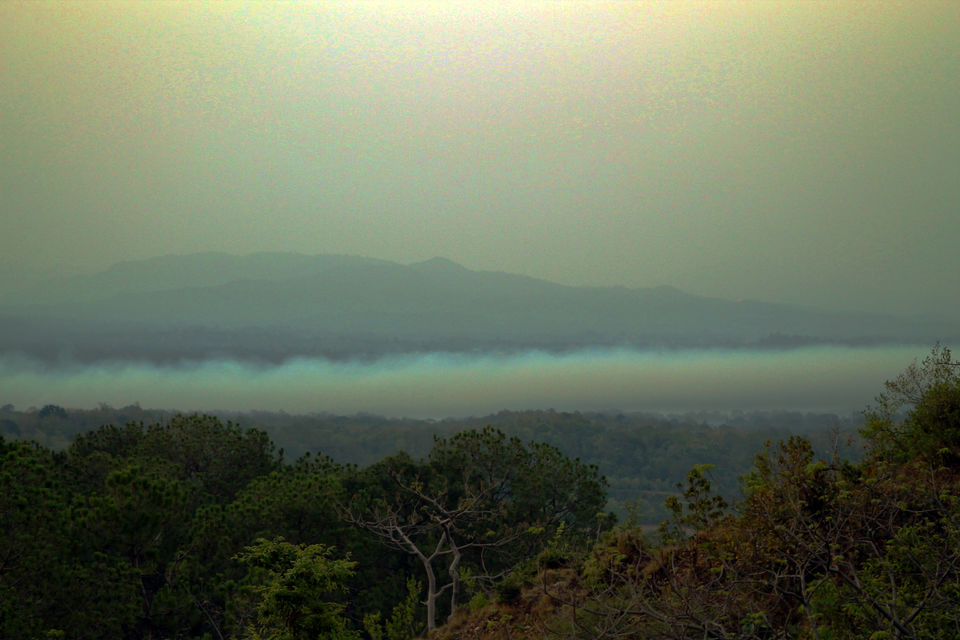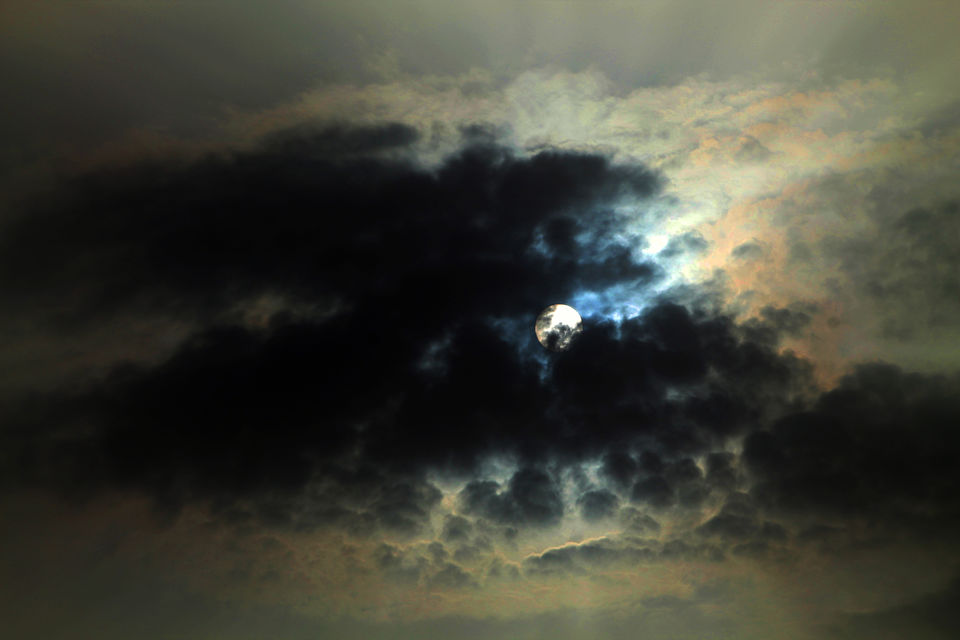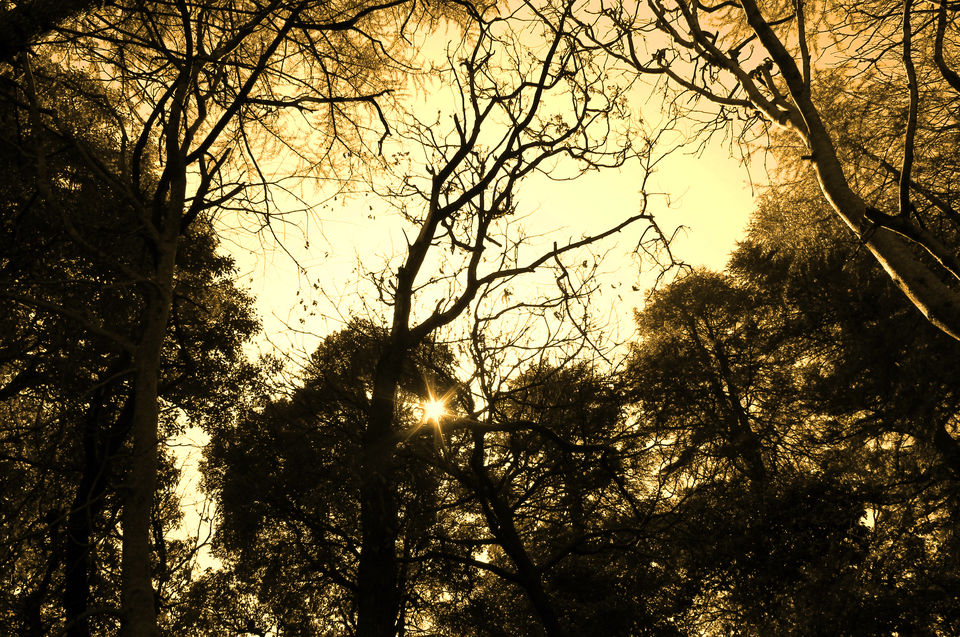 Though Udaipur is just 170 KM from Mt Abu but the Roads and hills make it more time consuming. The Challenge was time, as after 5:30 PM they close the ropeway. The Ropeway leads to the Mandir, which is situated on a Hill Top.
Thankfully, we managed to reached there till 05:30, booked our Tickets and waited for our turn. With a feeling to see Rats all around me. After Ropeway takes you to Top. The temple is situated on the upside, where you need to Trek for 1-2 Minutes.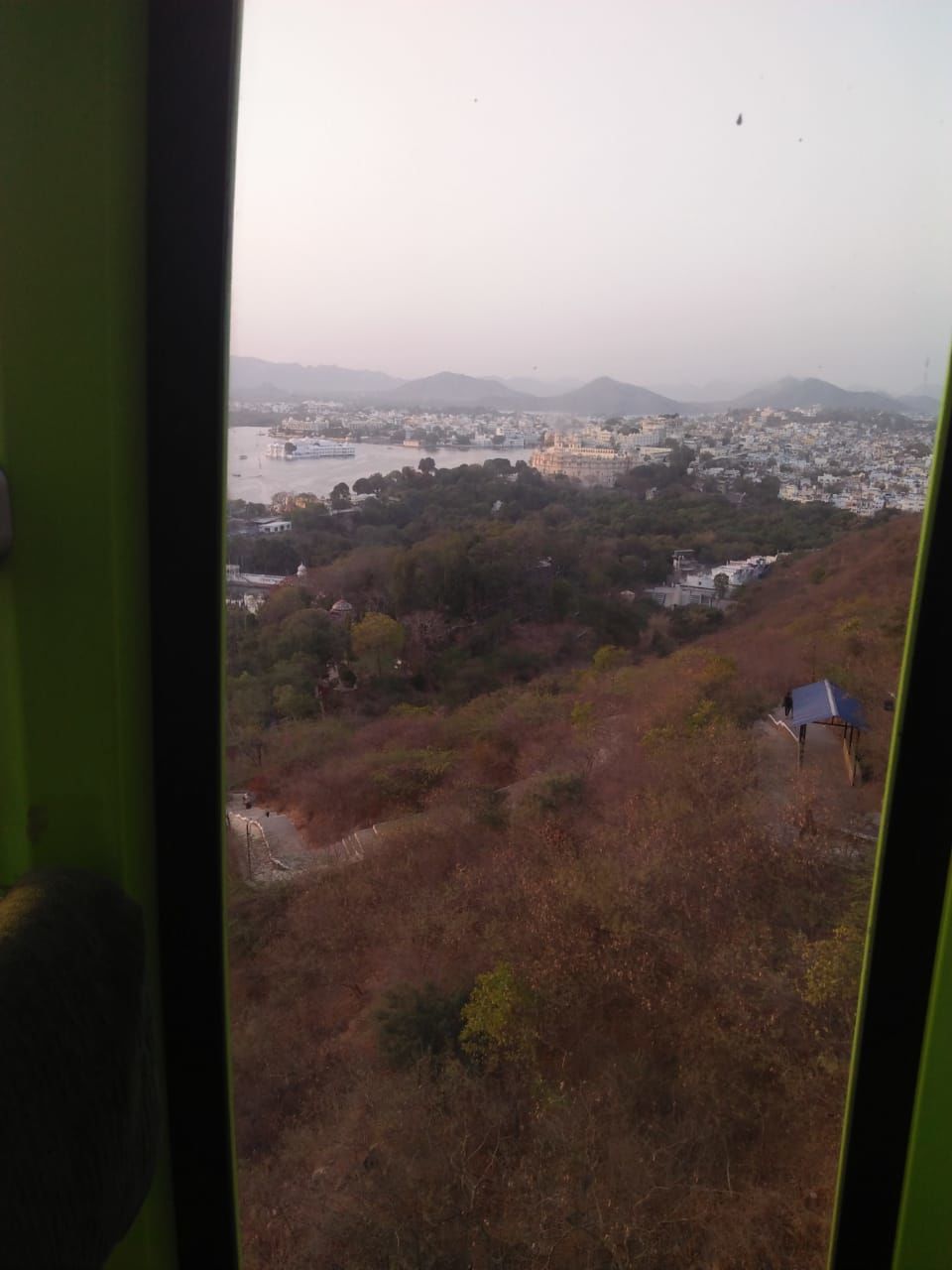 After you remove your Shoes and clean your foot, before entering the temple. The first entrance gate gets you to in the Temple Campus Area. Another Gate contains the main Temple. My eyes were on all sides of the Campus, but I didn't witness any Rats. I was Sad, and finally asks the Priest. Where are the Rats ?? I have came from Noida to witness them but unable to see even One. Politely he replied, Wild Cats ate them all. Rest ran away of fear. Few are there, which we have bought them, they are in the cage, as we fear they would run away or being killed by Cat's too.
I was speechless, they have destroyed the beauty, the management could have taken some strong steps to avoid this.
From This Temple, you could see almost entire Udaipur. It looks so lovely, specially the Sunset.
We then Rested at a Guest House, at 600 INR per Room. Average guest house, good if you are planning to save bucks and just wished to spend a Night. Friendly Staff and good ambiance.
Next Morning, we headed towards Home and manage to reach Delhi till 10:30 Pm. Straight to my Old's Friend "Abhinav Bhaskar" wedding at Gurgaon.
What a Trip it was, and everything went so well. The Roads were Super Awesome, Straight highway. All together a Great Experience. From Delhi NCR, I believe Rajasthan is a good door way for Long Road Trips.
Highway was super awesome, straight plain roads and magnificent views. We just visited prime locations of the places and continue our journey. Famous Rat Temple at Karni Mata Mandir, Pushkar Lake, Mt. Abu Peak, Udaipur Lake and Palace were some famous locations which we wanted to see.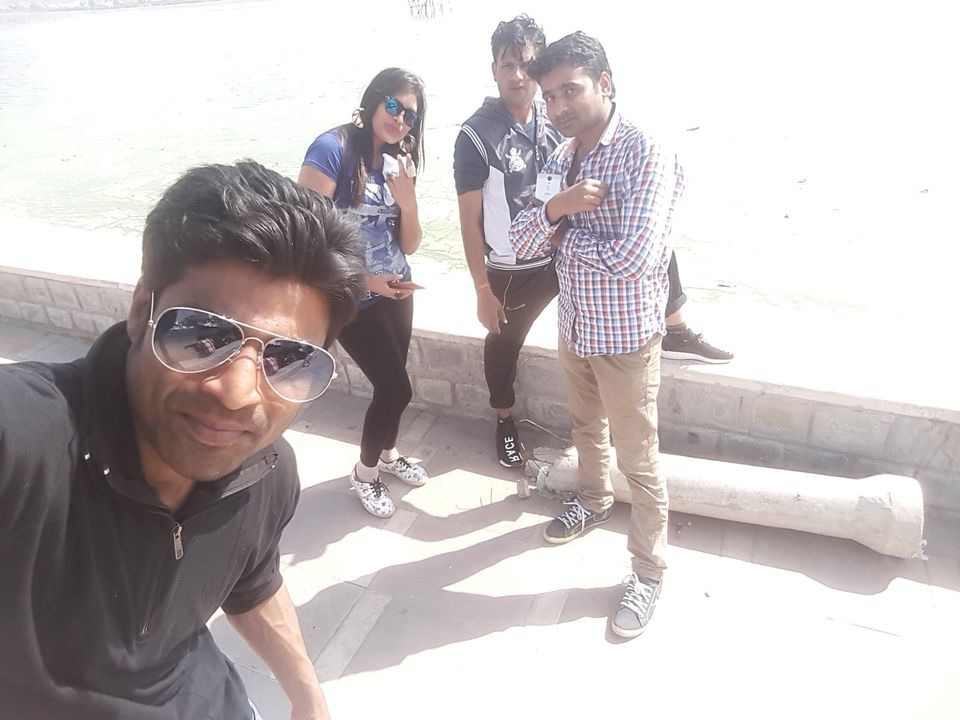 One amazing journey and a long drive, which would be remembered at my heart for Long.
All the Pictures presented in the blog has been clicked by me, and I reserve all the rights to Display them. If You like the clicks, do drop a Courtesy visit to a Page FRAMES
Frequent Searches Leading To This Page:-
best tour packages in rajasthan, rajasthan family tour packages, rajasthan travel packages, rajasthan trip packages, rajasthan tour package for family, honeymoon packages in rajasthan