It was mid-Nov and barely 2 weeks away from my last trip to Khajuraho. Another longing for yet another historical place overlapped me. This was not a tough choice as I have been finding opportunities to visit this beautiful city. A friend of mine had pinged me one day that she will be visiting Udaipur and voila; it's there to grab it and I did not missed it this time.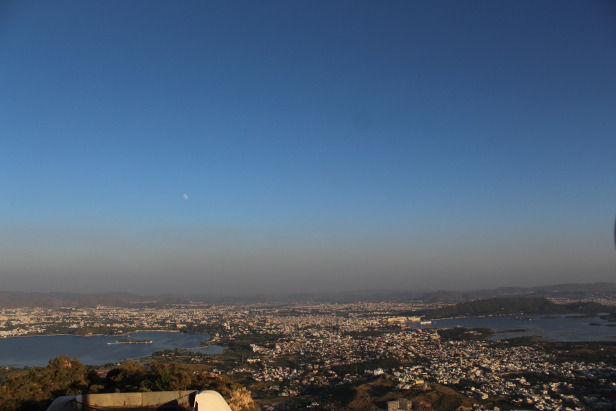 Udaipur, founded in 1553, is located in the southern part of Rajasthan. It once flourished as the capital of Mewar kingdom among Rajputana dynasties. Maharana Udai Singh II of Mewar, founder of Udaipur, has shifted his capital from Chittorgarh to Udaipur. It remained as capital city until 1818 when it moved to British princely state. Thereafter when Mewar province became a part of Rajasthan when India gained Independence in 1947, Udaipur has become a very popular tourist destination.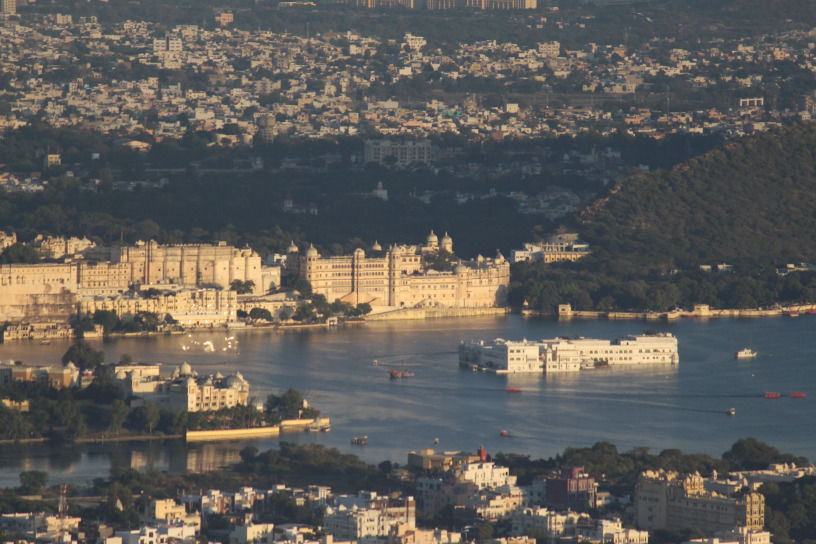 One word which comes to everyone's thought when I say about Udaipur is it's lakes. All these lakes in the city are man-made to facilitate water available for drinking, agriculture, industries and also as a source of employment through tourism.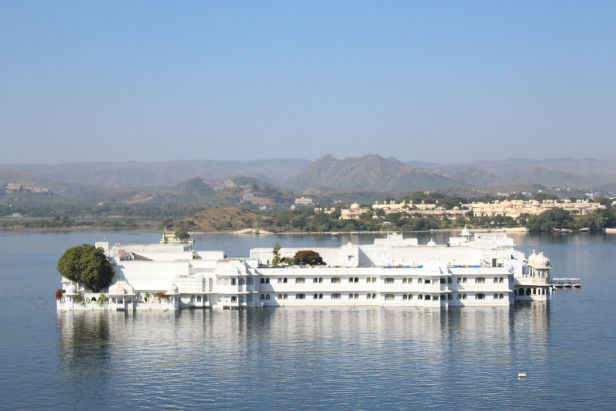 Pichola Lake is one of the first lakes of the city created in 14th century. The prime attraction is the view of city palace from the lake while boating. There are 2 islands called Jag Mandir and Jag Niwas. Lake Palace was built by Maharan Jagat Singh II in the island of Jag Niwas. This palace was taken over by Taj Group of Hotels to make into "Taj Lake Palace" in 1971.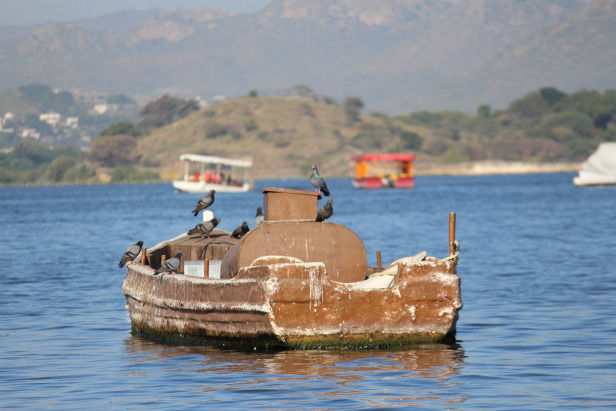 Fateh Sagar Lake was built later in late 17th century by Maharana Fateh Singh. It is located north of Pichola Lake in the city. Within the lake, there are 3 islands which houses publica parks and a Solar Observatory. Swaroop Sagar lake is a smaller lake in the city which connects both Pichola and Fateh Sagar.
City Palace is one of the major attractions in the city. City Palace, located on the banks of Pichola, is the home for Maharanas of Udaipur. The palace depicts the lifestyle of the kings, their queens and the courtiers. It consists of various structures inside the city palace complex like Durbar Hall, Fatehprakash Palace, Badi Mahal, Zeenana Mahal etc. The biggest attraction is the crystal display in Fatehprakash Palace. One will find beds, chairs, dining sets and other various items completely made of crystals. This was ordered by Maharana Sajjan Singh in late 20th century. Unfortunately, he had died even before it arrived in India from England.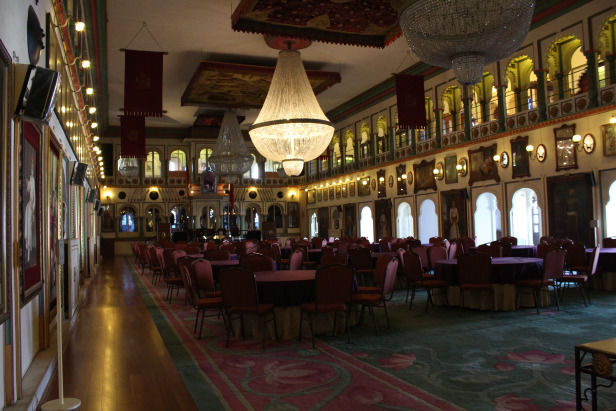 Bike ride in Udaipur
The best way to travel in most beautiful city is by bike. Hiring a bike is easily available in Udaipur. I have hired a Avenger 220cc and my first stop in bike was to go to Sajjangarh Palace.
Sajjangarh Palace
Sajjangarh Palace is also called Monsoon Palace built by Maharana Sajjan Singh. It was constructed to view monsoon clouds and hence the name. Located at the hilltop, it overlooks the palaces and lakes of Udaipur. It gives you the best view of the city. The best time to visit the place is during sunset. The sprawling city is a must view from one end and sunset between the Aravallis from the other end. RIding the ascent in a bike having a view of beautiful Udaipur is an amazing experience.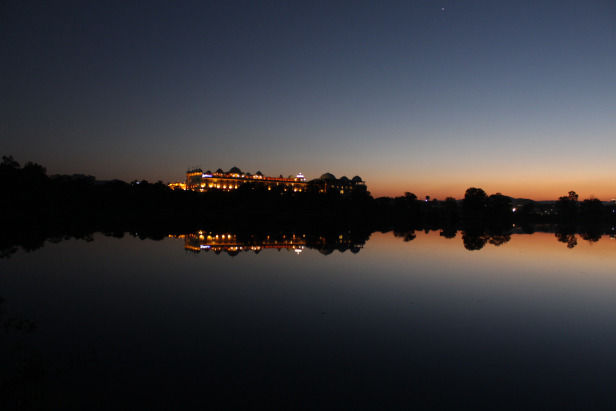 Maharana Pratap Singh and Haldighati
Unarguably most popular ruler of Mewar and the hero whose valour had inspired many leaders later. The pioneer of guerilla warfare which he had used efficiently to counter the Mughals. This strategy has proved inspirational for Chatrapati Shivaji. He was so popular that his armour and weapons were on display at City Palace of amongst the various Maharanas of Udaipur.
Pratap Singh's armour Pratap Singh's weapons
His biggest nemesis was Akbar and the famous battle that took place at Haldighati. Though Akbar did not directly participate in the Battle of Haldighati, he has his rajput friends to lead the force against Pratap. We also get to hear the great stories of Pratap's horse, Chetak so much so that we have a Chetak Samadhi in Haldighati
Haldighati
Haldighati is around 45 kms north of Udaipur. It is the mountain pass in Aravallis with significant historical significance. The name Haldighati is originated from its turmeric colored soil of the area (Haldi means turmeric in Hindi).
I found public transportation is scarce from Udaipur to Haldighati. I did take my rented bike to that place and it was an awesome ride.
This post was originally published on Vagabonding Life!
Frequent Searches Leading To This Page:-
udaipur tour plan, udaipur packages, udaipur tour packages from surat, tour packages to udaipur, mumbai to udaipur tour packages