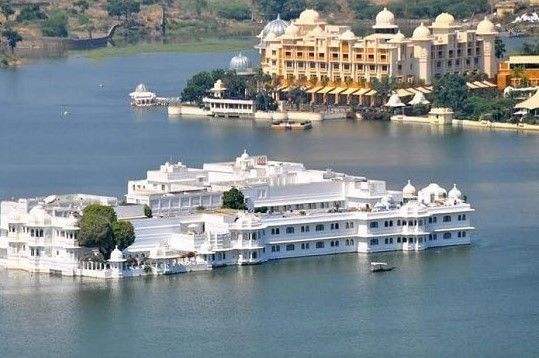 Rajasthan is well known for its culture, originated from centuries old traditions, consisting primarily, of architectural infrastructure, food delicacies, dance forms and musical instruments. To experience the royalty of rajasthan, I decided to start with Udaipur, as the place offers its visitors not only thousand years old forts but also two artificial lakes named 'Pichola' and 'Fatehsagar'.
The travel experience I'll be sharing here, encompasses 2 days and 3 nights. I travelled to udaipur by train from gurgaon which was an overnight journey and came back the same way.
The traditional architecture of city is not just limited to forts, I have booked hotel Jagdish mahal, and the place is no less beautiful than the place where royal families of the city might be staying hundred years ago. Interestingly, Walls of the property, still have preserved the art work done years ago.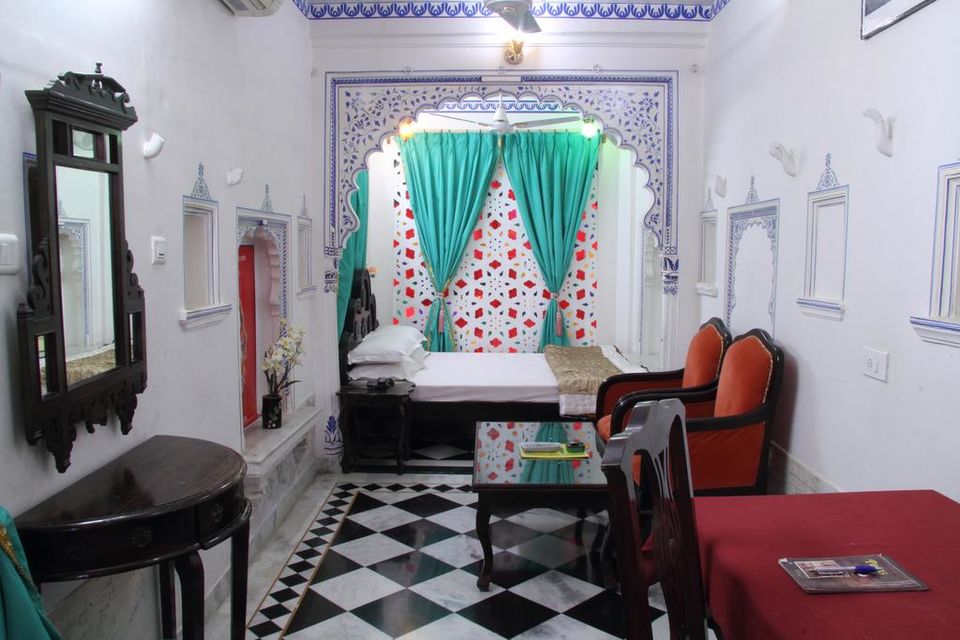 I started my day with, the City palace, a medium to look inside and understand royal culture.
From a beautifully ornamented white horse to a brave looking black horse with cart, defence equipments to cutlery, Zenana mahal to sheesh mahal, I spend nearly 3 hours inside the palace exploring in and out, and getting myself clicked inside the 400 years old palace.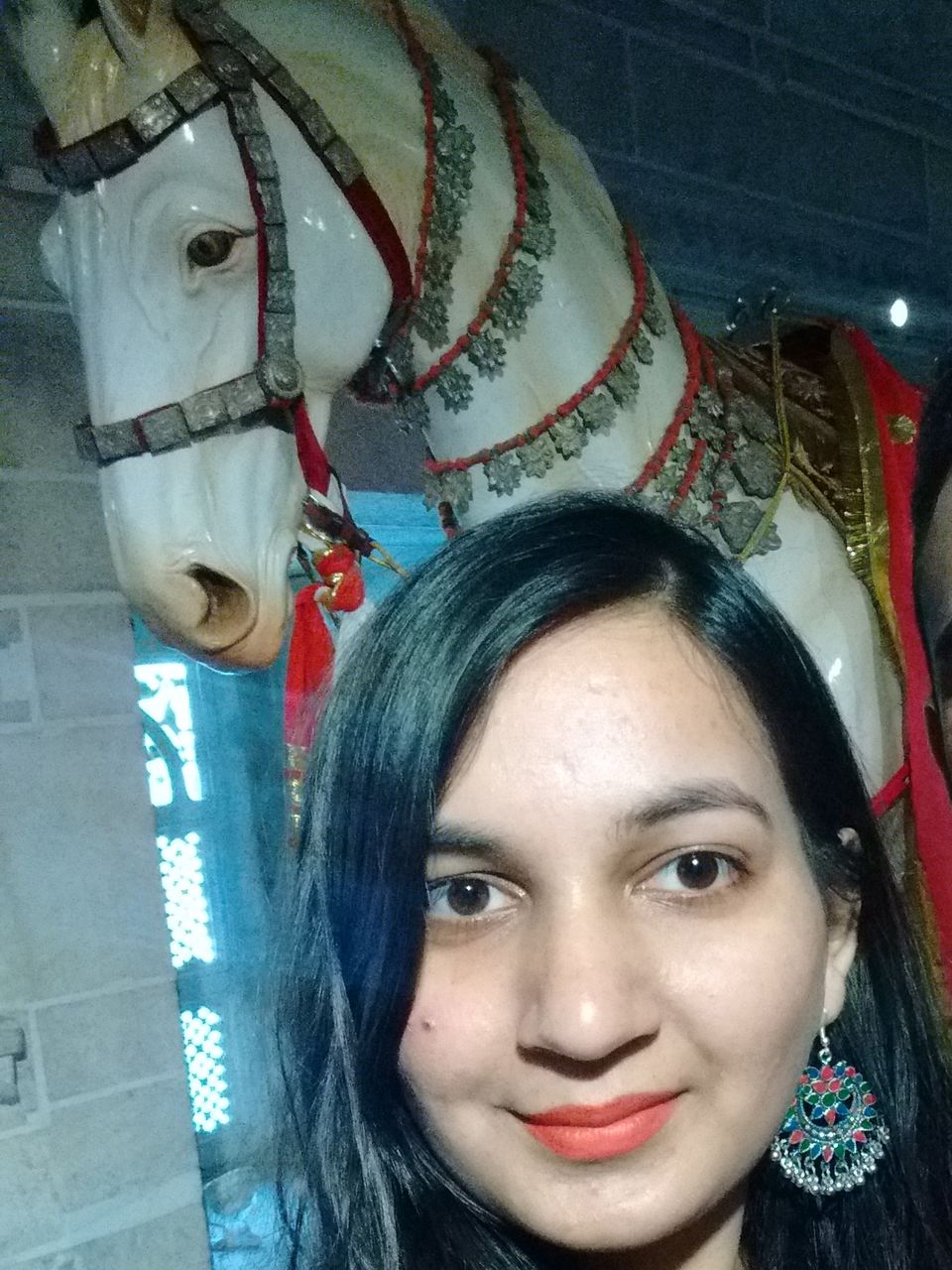 After the tiring jaunt, I was craving for rich and delicious rajasthani food. Going by the words of mouth from rickshaw pullers and auto drivers of the city, I decided to fix my lunch with Natraj dining hall and restaurant. Because I have planned a short trip to udaipur, I couldn't make wrong choices with either my meals or places to visit. The restaurant had two kind of meals - Rajasthani thali and daal bati choorma. I went for the first one ofcourse and really loved everything that was coming my way.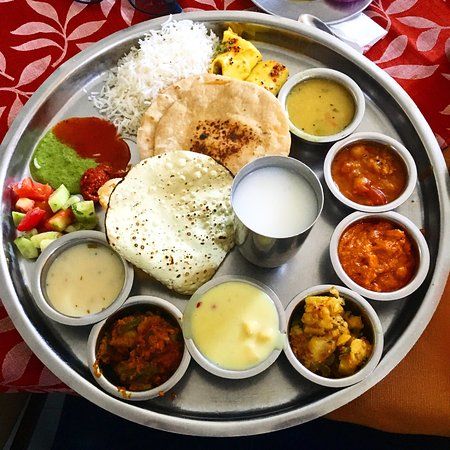 Next thing on my plan was to watch a Dharohar dance show at 'Bagore ki haveli'. While waiting for the ticket counter to open, I spent time walking along nearby Gangaur ghat, where an old man, carrying rajasthani attire alongwith 'kesariya' turban gracefully, was playing enchanting tunes like 'Udd jaa kaale kawa tere muhh wich khand pavaa' and 'kesariya balaam' on 'Ravanhatha', an ancient bowed, stringed instrument. What we were going to experience next, at The Bagore ki haveli was truly majestic and the tunes being played earlier near the ghats felt like a harbinger of cultural feast.
Leaving the city being turned on, with thousands of lamps alongside various hotels and resorts laying around the ghat, I went inside the haveli and waited for around 45 minutes in a queue to get my hands-on tickets for the show, wondering if it's worth the wait.
What we encountered next was people sitting inside a dimly yet beautifully lit courtyard, some on ground, others on chairs arranged around the periphery, waiting earnestly for the show to begin. A men wearing traditional attire gave an introduction about the flow of events and traditions of the state. Sitting in the courtyard of a more than 100 years old haveli, I felt warmness of Rajasthan's culture in blending of various musical instruments with traditional dance forms.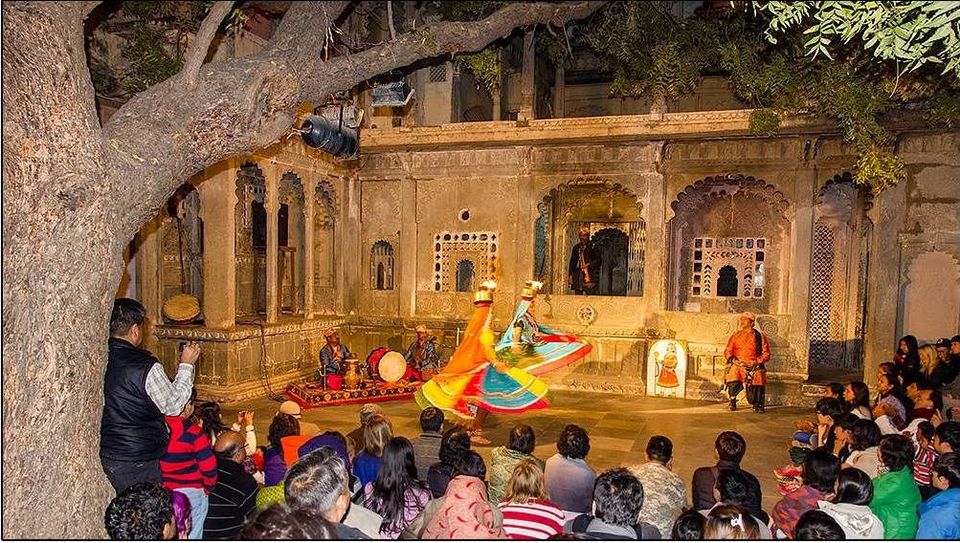 Ofcourse, Rajasthan is a place which can make one's experience, delightful, way beyond expectations. The heritage dance show ended with a puppet show which was truly marvellous.
Udaipur is a small city with very rich heritage, so I have hired an activa to roam inside city, based completely on my research work that I have done about the city before booking my tickets.
After the show, I was on my way to fatehsagar lake, being well aware of the 'aura' and 'popularity' it has among youngsters and tourists of the city.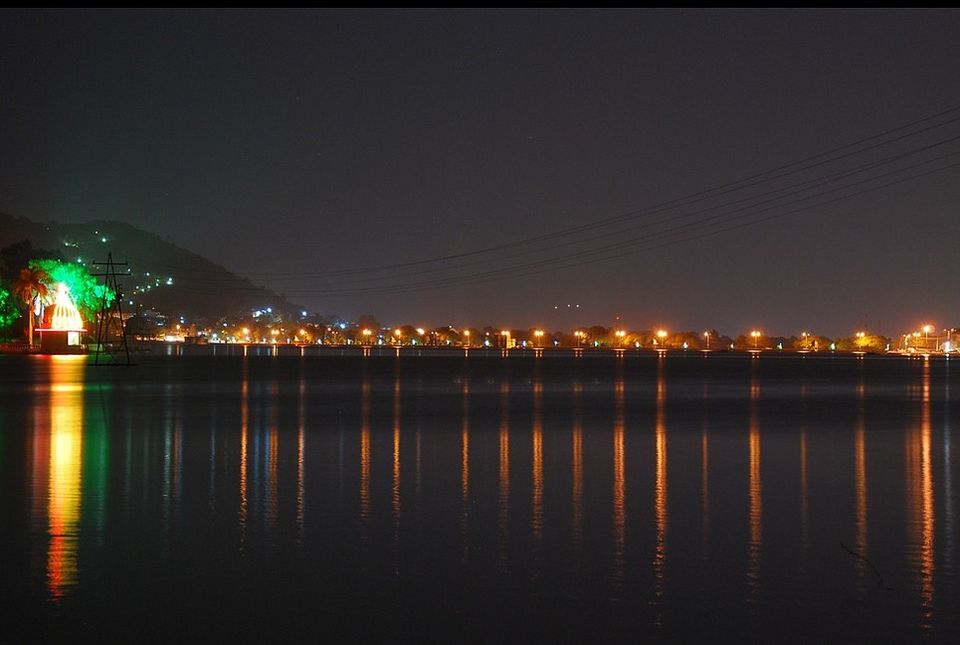 The lake being surrounded by Aravalli hills, was giving away beautiful reflections in the night. The whole environment was so enthralling that you would definitely want to just sit back, doing nothing but reflecting yourself in own mind.
When in Udaipur, every meal of the day need to have something really special, given the good number of options city offers. so, I had my last meal of the day at an elegant lakefront garden restaurant, Raaj Bagh. The place was magical, lighted only by candles, embraced by pleasantness of breeze.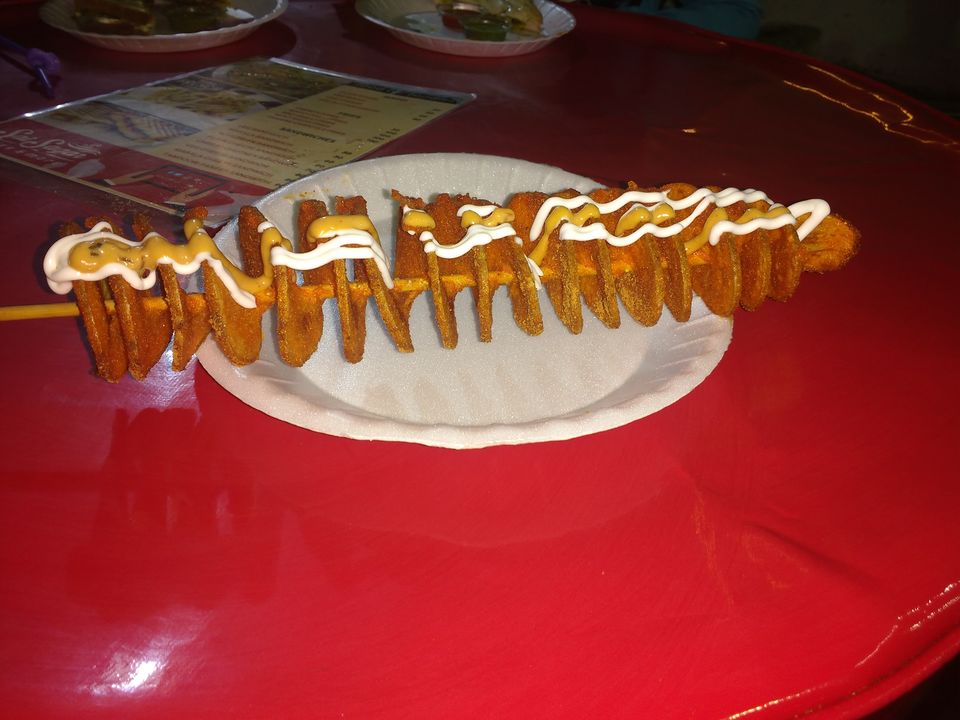 The evening ended with walk beside lake till cops came to waive people off the place and food joints started packing up for the day.
Next day started with a difficult selection to be made between Sajjangarh fort and Shilpgram as I had to catch train at 4'o clock, I could visit only one of them. Inspired by the heritage show of last night, I decided to go for shilpgram to savour myself with more of folk dance and music.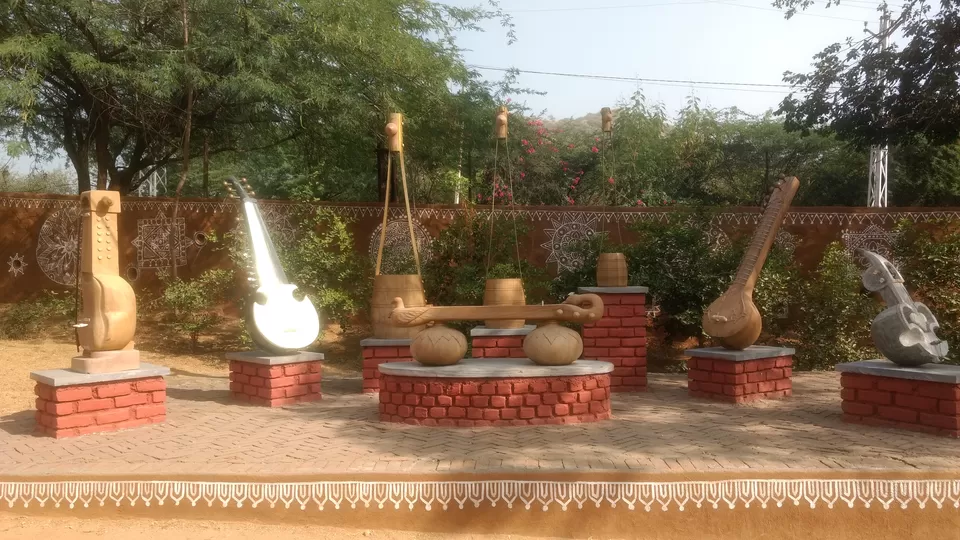 I reached there when the cultural program has just started, artists singing, dancing, acting, playing musical instruments, reciting poetry. I joined the show with following lines coming my way.
"Kon khta h k budhe ishq nhi krte,
Sach toh yeh h k log unpr shak nhi krte"
After spending nearly 2 hours inside 'shilpgram', which is quite less as compare to wide variety of rural arts and crafts, the place holds to engage culture admirers.
I rushed back to main city, as it was, the time, for trip's last meal, therefore, indeed best one. This time Ambrai restaurant overlooking Pichola lake and the Taj lake palace. This restaurant is gem of city, given its prime location, delicious food and hospitable staff.
I enjoyed that last meal with a feeling of accomplishment, having explored, such things in short span of two days.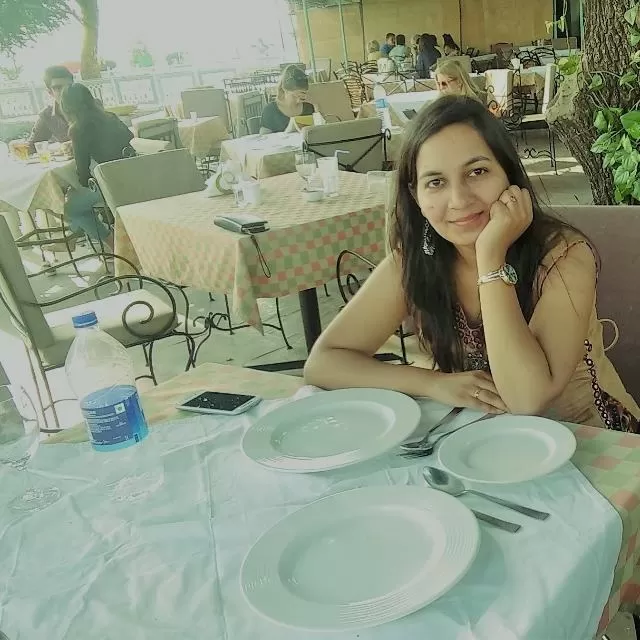 Udaipur is an initiator for my journey to experience rajputana culture, embarked upon by colourful costumes, scrumptious cuisines, and various rituals. The state has much more in its lap to entice admirers. Therefore, I'll be visiting hook and corners of this state and will keep on sharing best of experiences.