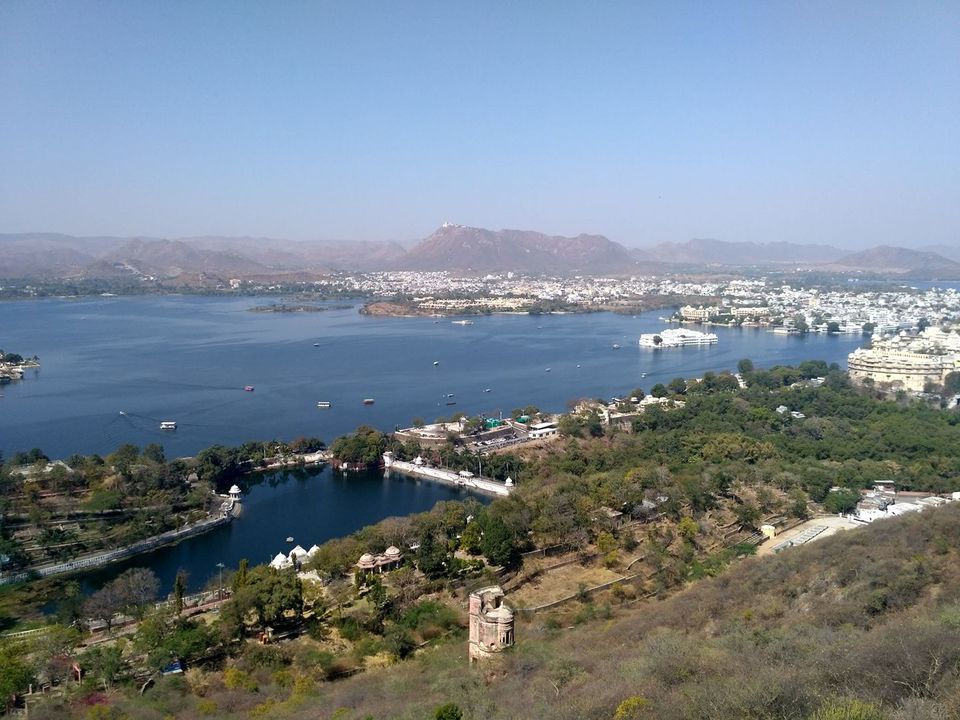 India is a diverse country with all the traditions, cultures and beauty. The country's diversity lies in the different states ranging in all the directions from North to South and East to West. There is one state which itself has a very diverse landscape and stunning hospitality that ignoring it is a sin. I am talking about India's largest state in terms of area, " Rajasthan- The land of Rajputs". There are various cities in this royal state but apart from deserts, this state has few cities which have beautiful lakes as well. Now, I will take you on a trip to Udaipur (formerly capital of Mewar) - The City of Lakes. The city is famous for its beautiful lakes and royal monuments surrounded by Aravalli Hills. Let's, have a tour of this alluring city in the west.
International Traveler and traveler from south can take a bus/cab from Indira Gandhi Int'l Airport to ISBT Kashmere Gate. There are direct buses plying from Delhi to Udaipur which takes around 12 hours to reach there or you can also catch a flight from your city/country and directly reach Udaipur ( Maharana Pratap Airport). If you are not comfortable with bus or flight and want a cheaper option, then take a train from Sarai Rohila/ H.Nizamudin Railway Station. There are direct trains plying between Delhi and Udaipur which also takes around 12 hours. I advise you to book tickets in advance as it is a tourist destination and open all around the year.
Cost of Bus (Source: Delhi): INR 1000 - INR 1300
Cost of Train (Source Delhi): INR 500- INR 1300
Cost of Flight (Source Delhi): INR 2500- INR 5000
I myself traveled by Flight from Delhi as I wanted to save time. The travel cost incurred was around INR 2800 (Delhi to Udaipur). We were a group of 7 people and had an early morning flight from Delhi in the month of February.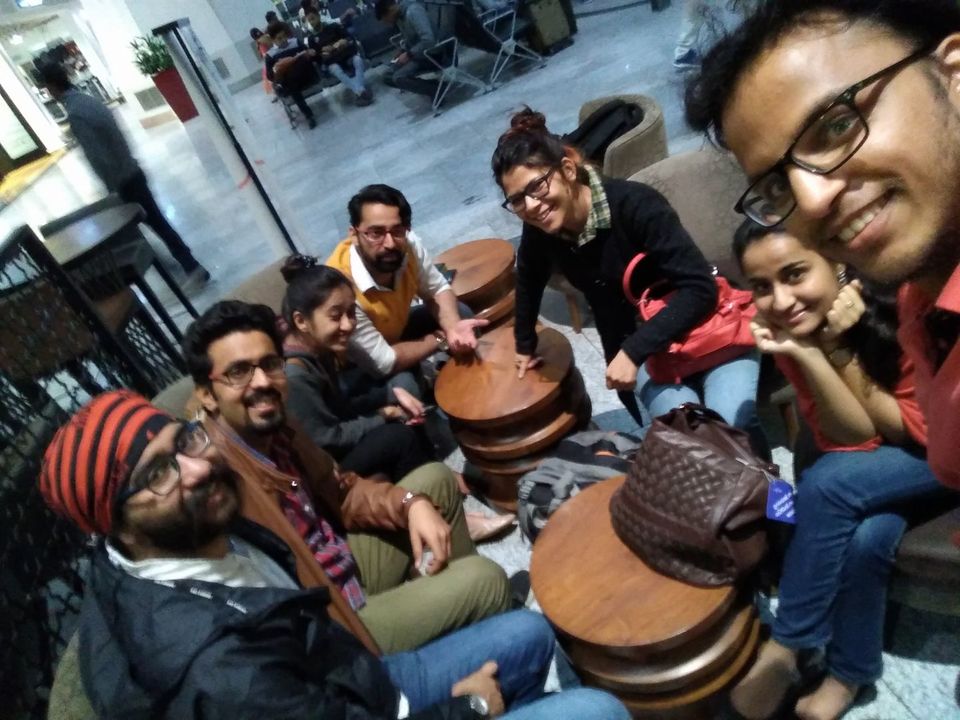 1. Book a hotel :
Once you reach Udaipur, book a cab as Ola and Uber are easily available in the city. I advise you to book your hotel in advance. There are various hotels in Udaipur ranging from normal stay to luxurious stay. If you want a luxurious stay, I advise you to book City Palace situated at Pichola Lake- one of the oldest and biggest artificial lake. If you want a normal stay, there are varieties of hotels such as Hotel Poonam Haveli which gives you stay at affordable cost. We stayed in a normal 2 star hotel which cost us 500-700/person for 2 nights: p
Our hotel was situated in the city and every place was equidistant from there. So, book a hotel according to your needs and have a congenial stay. Check in your hotel and take rest for some time.
2. Visit Lake Pichola, City Palace, Fateh Sagar Lake:
We visited Udaipur for 3 days. After taking rest and having lunch from a good restaurant. We visited Pichola Lake. Do keep your day as light as possible and alleviate your travel weariness.
Visit to City Palace which is one of the defining historical monument built 400 years before. It has a museum displaying the historical arts of the place. This palace is situated on Lake Pichola which is one of the oldest artificial lake of the city. Have a boat ride in the lake to witness the alluring beauty of the palace as well as the architecture of the place. If you don't have a boat ride, you will regret a lot. We had an amazing boat ride and after that we had a stroll around the palace.
We ate something which was quiet expensive but worth it.
After that, do visit Jagdish Temple which is at a walking distance from the lake. Then, you can book a cab to Lake Fateh Sagar - lake named after Maharana Fateh Sagar of Udaipur/Mewar. This lake supports water harvesting in the city. Visit at evening time to enjoy fountains engulfed with lights and making the environment serene and colorful. There are various road-side shops near Fateh Sagar Lake. You surely had tea in Kulhad (mud glass). Here, you can have coffee in Kulhad (mud glass) as well. Do experience the amazing street food there. Come back to hotel, sleep well so that you can get ready for the next day with full gusto.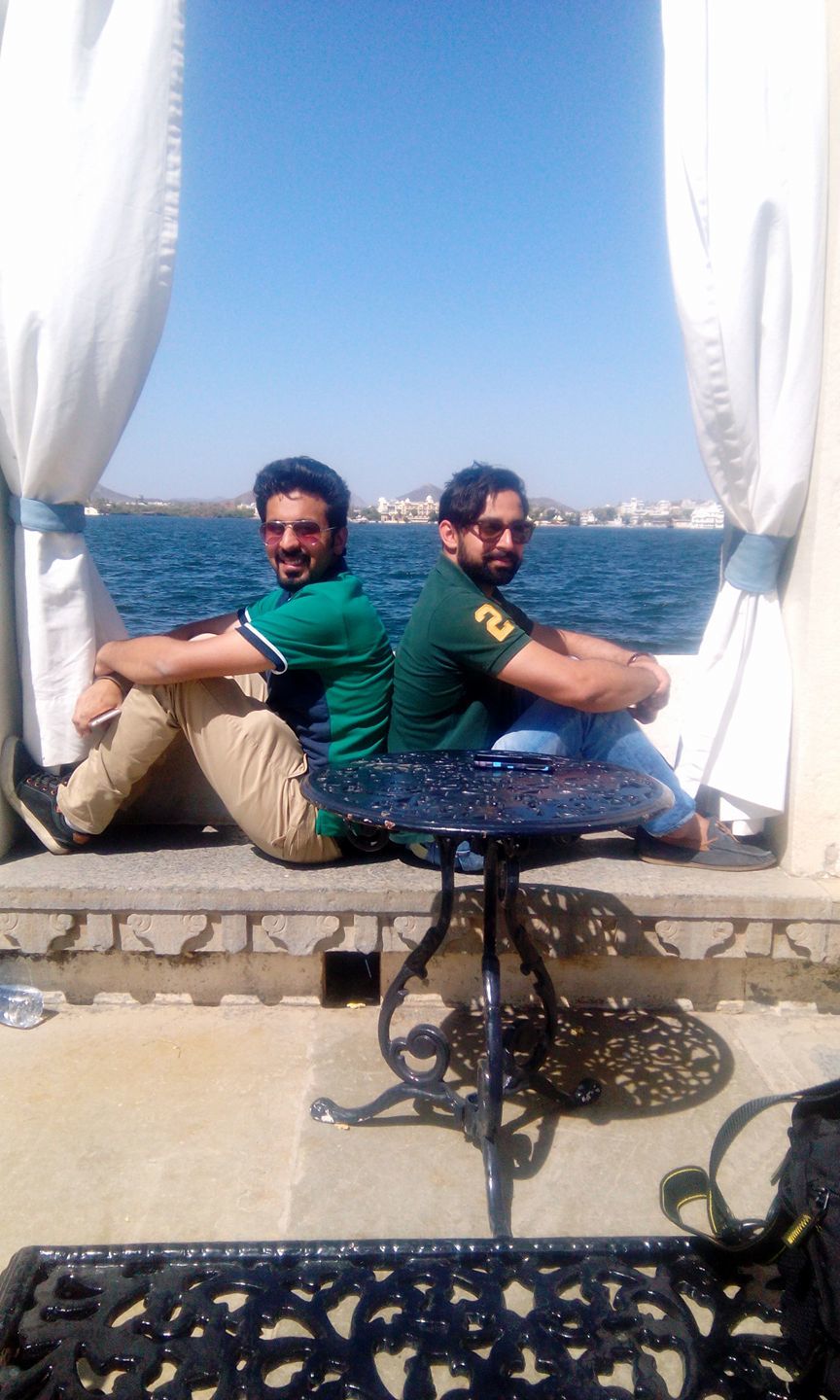 3. Visit Kumbhalgarh Fort/ Bagore Ki Haveli, SajjanGarh Fort (Monsoon Palace):
The second day was the day of forts. We visited Kumbhalgarh Fort which is 82 km from Udaipur. Visit and witness the historical architecture and the 36 km wall of fort which is India's longest wall ever built and it is also one of the longest wall in the world. This fort is also a World Heritage Site. To visit, ask your hotel to book you a Normal cab so that you commute easily. Remember, it needs a whole day for covering it.
But, if you want to explore Udaipur only, then do visit ' Bagore ki Haveli'. This haveli is situated near Gangaur Ghat ( Gangaur is the colorful festival celebrated in Rajasthan with passion in the spring season). To witness this festival, do visit the city in the month of March- April. This haveli is famous for its 1 hour show where locals perform traditional dance forms of Rajasthan. It also feature a magic show, puppet dance, folk dance with an entry ticket of merely INR 100/-
Remember, Videography /Photography is not allowed in the Haveli. The most amazing thing we witnessed was a 72 year lady dancing with more than 10 mud pots on her head. She was the star performer.
Do visit SajjanGarh Fort, popularly known as Monsoon Palace at the time of sunset to encounter one of the unrivaled sunset and breathtaking view of the city. It is situated on a hill top and has a water harvesting system built in 1884. The entry ticket is around INR 60/-. Isn't it cheap? So, do have a visit to this place.
After that, have dinner in the famous 'Apni Dhani' restaurant. Witness folk dance and an unbeaten hospitality with amazing Rajasthani food.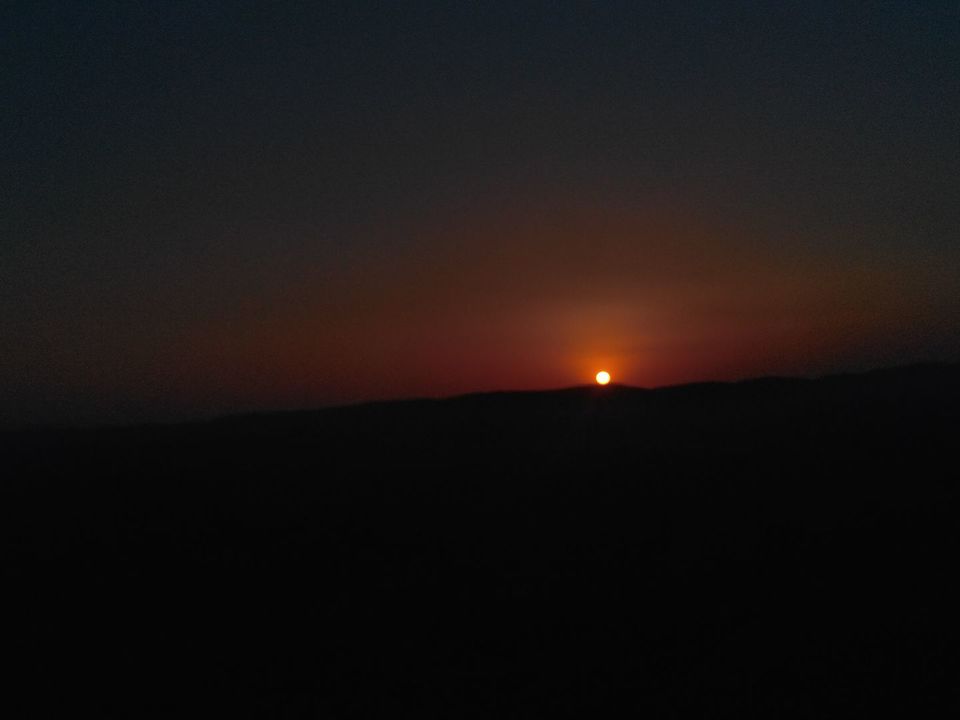 4. Visit Sukhadia Circle, Shilpgram, Museum and head back to Delhi:
If you are in Udaipur for 3 days, then get up, have breakfast and Checkout from the hotel. Then, you can visit Shilpgram which depicts the rural lifestyle of Indian states and have a sculpture park. Immensely talented people sell their paintings there. Enjoy shopping here and do buy souvenirs for your loved ones. Entry ticket is INR 50/-
Visit local markets, and do visit Sukhadia Circle - A heaven for all vegetarian food lovers. Have Lunch there and now head to museum and enjoy sound and light show, boat ride in artificial pond, and animated movie. These all things make this museum worth visiting.
We were having only 3 days. So, we covered all these places in comfortable time. Then, we headed towards Airport and took our flight back to Delhi.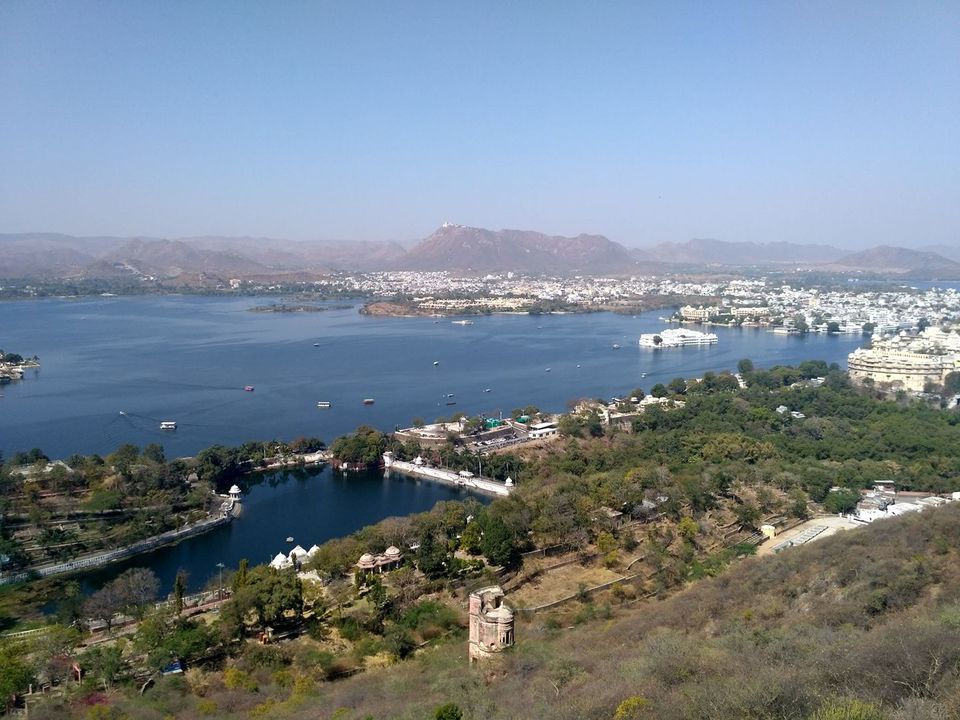 So, Udaipur is one city in India which has its own style to lure the travelers from all over world. This city is worth visiting. Do experience a different Rajasthan apart from Deserts. Do visit Udaipur- the City of Lakes. The beauty of the place will surely enthrall you.
Written By: Rahul Chhabra (Founder- Travel with Art)