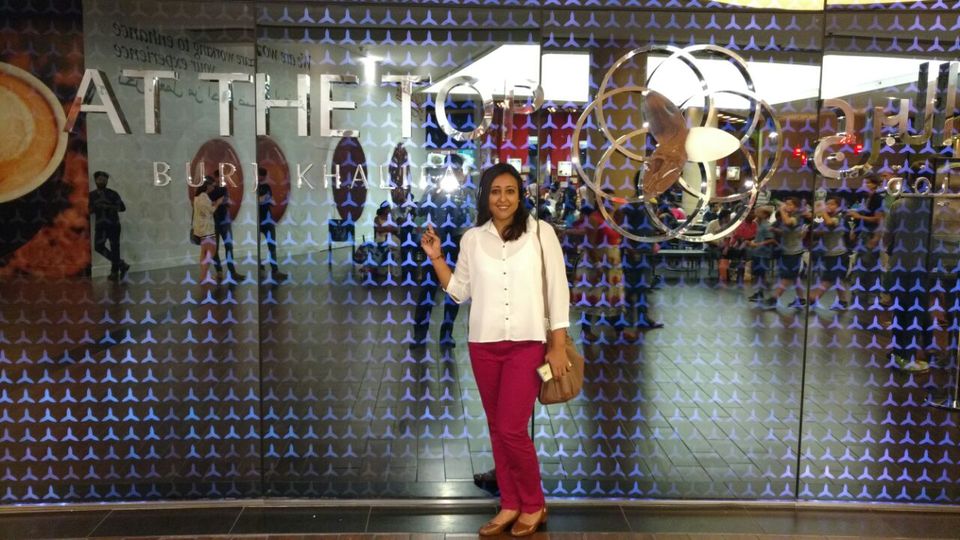 So If you ask me about Dubai....It's a city made to entertain the insanely rich ...a city of 'immigrants/expats'...a city of excess..of the good life and as the World largest mall 'Dubai mall' says...Welcome to the land of everything!! But these are just first impressions!
So, it all happened with a work visit planned at Dublin which resulted in a stopover at Dubai..I grabbed that opportunity and extended it to a day! I landed at 1:00 am on 31st and departed on 1st at 3:00 pm..and these 36 hours (and 1000 dirhams) gave me a glimpse into this futuristic city!
Some cities are traveller friendly, some are not..Now, Dubai is made for travellers! I took a taxi alone comfortably at 3:00 am from the airport to the hotel, Four Points Sheraton, Bur Dubai..a fantastic decision by me. 2 nights at 640 dirham (through booking.com), the rooms were great, breakfast delicious and a super helpful front desk.
So, at 9:00 am, I started the day by getting couple of bookings done through the hotel- Dubai Dolphinarium(70 aed) and Dubai Aquarium & Underwater Zoo (100 aed) and with the tickets in hand which I got from the hotel itself, I started my race against the time! Tip: Get the Burj Khalifa tickets done too to avoid long queues!
So below itinerary is definitely recommended if you want to experience the most of Dubai in few hours:
1. Public transport is very convenient, the cab driver from Bur Dubai took me to Dolphin aquarium which actually is also a kid's park! The 1 hour show was very captivating, amazing to see how they even thought of using Dolphins to entertain people! I also paid 80 dirhams more to get a kiss from Dolphins and a photo..the photo was crap but the kiss was worth it!
2. Post Dolphin show, visit the Dubai Mall, the World's Biggest Mall. It doesn't matter what your thoughts on shopping are, this place has something for everyone..be the precious gold in Gold Souk, mega sale in your favourite brand or the biggest bottle of Hershey's chocolate syrup..this place is what dreams are made of! The zoo in the mall was jaw dropping..you have to see the sharks and the crocodile 'IN' the mall to believe it!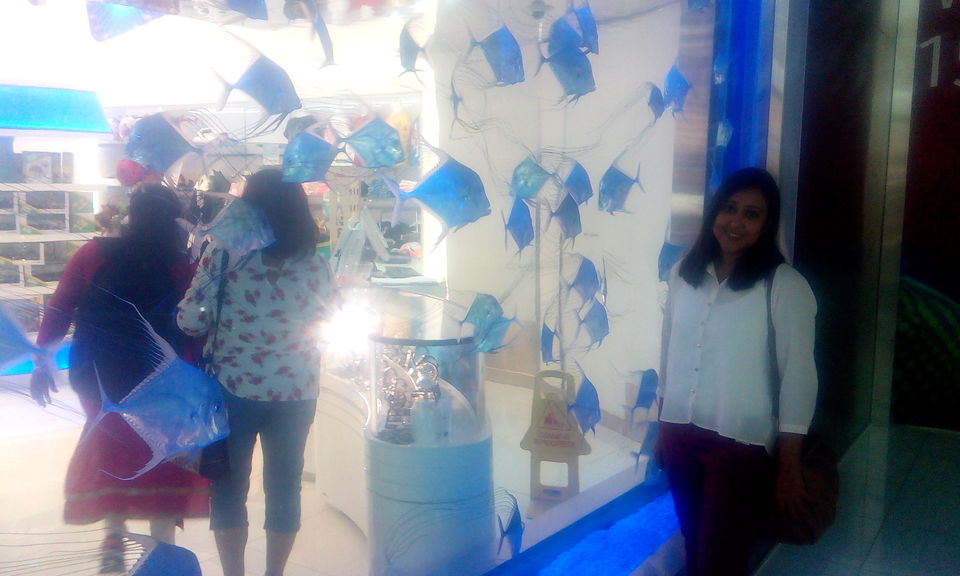 Before you leave the mall, enjoy the view of Dubai from Burj Khalifa Observation deck. A must do activity for the day!
Meena Bazaar was my third stop for some street shopping! If you like bargaining and perfumes, you will enjoy the walk here!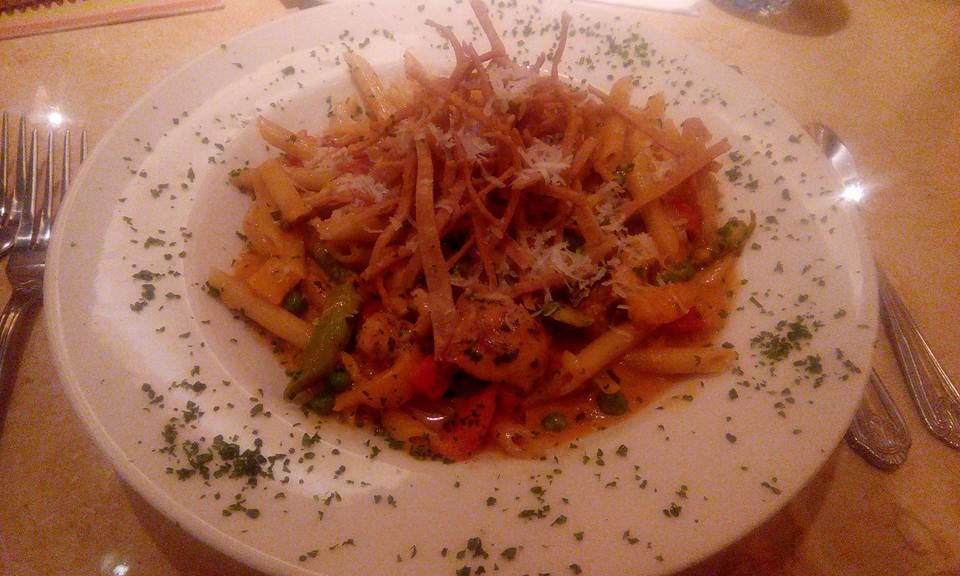 In the evening, at 7:00 pm, I came back to the mall to enjoy the Fountain Show (free of cost). I saw it twice, because, that is something that I don't want to forget!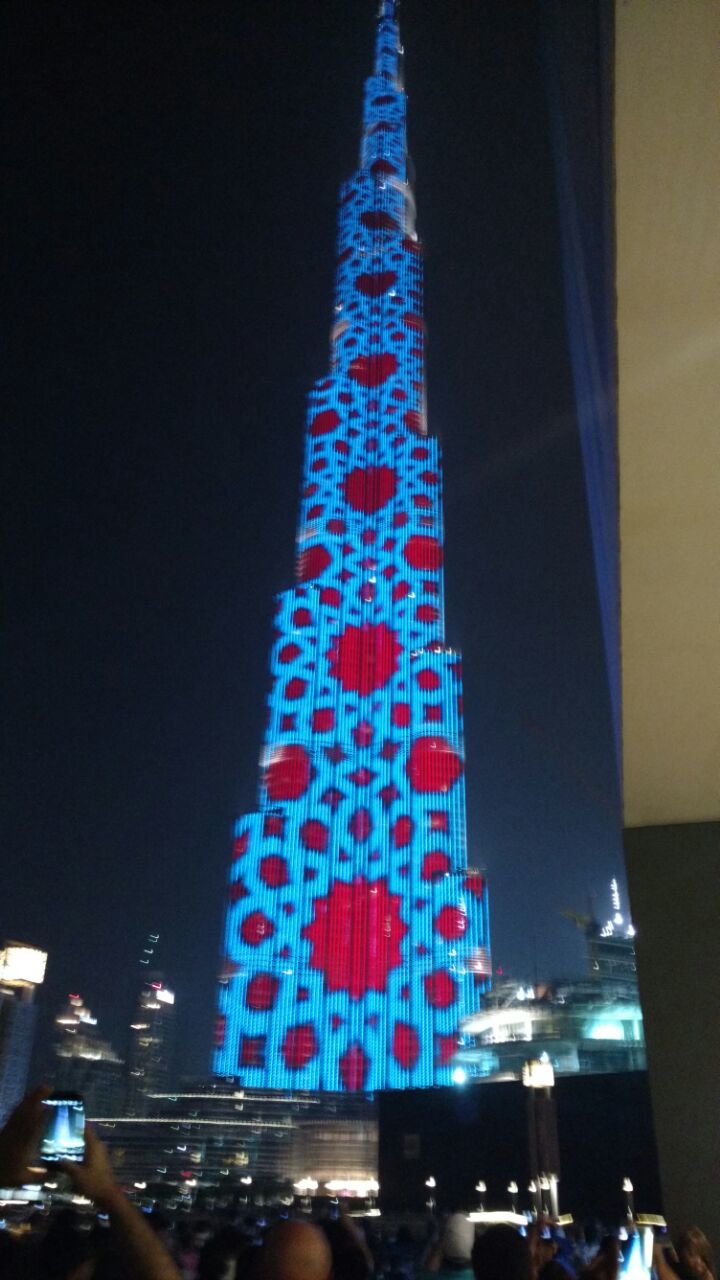 The evening was spent with a friend who works in Dubai and we took the metro to beat the office traffic. Lot of walking, but very conveniently in 30 minutes we were at Jumeirah beach. Enjoy the Shawarma, walk in the sea and sit in the sand to enjoy the Dubai Sheesha at 'Smokey beach', a restaurant on the beach!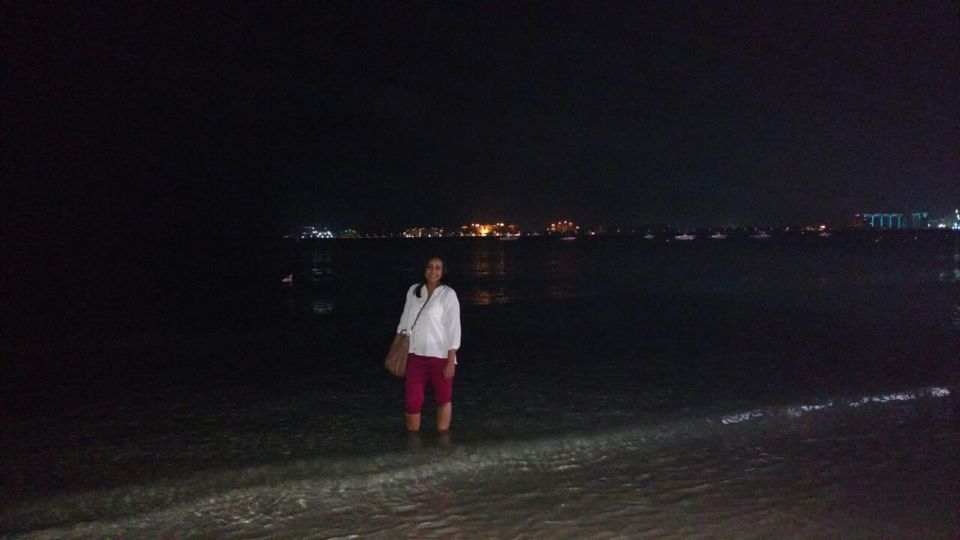 It was 1 am yet people were relaxed and the night seemed to go on and on!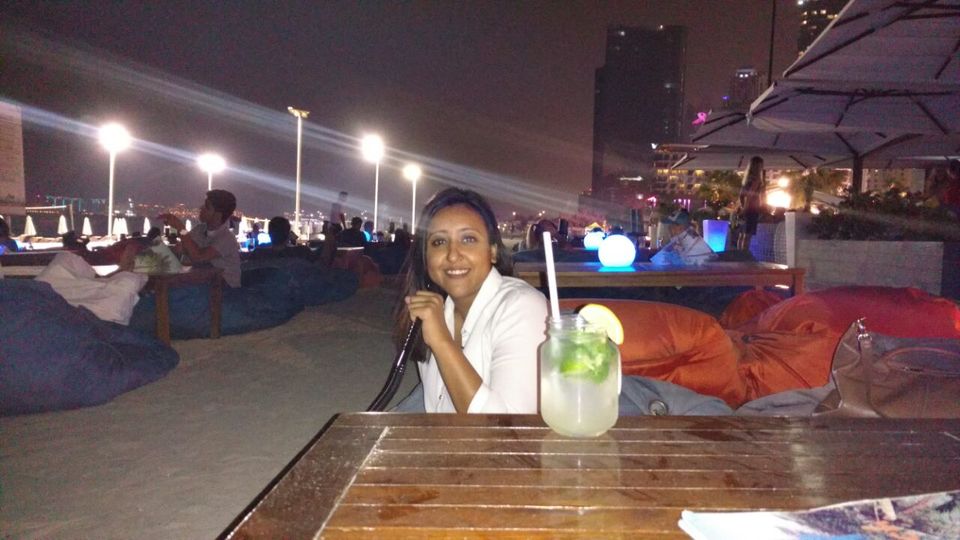 Enjoy the drive at Sheikh Zayed Road both during the day and the night, just to see engineering marvels! The modern architecture will surprise you again..and again!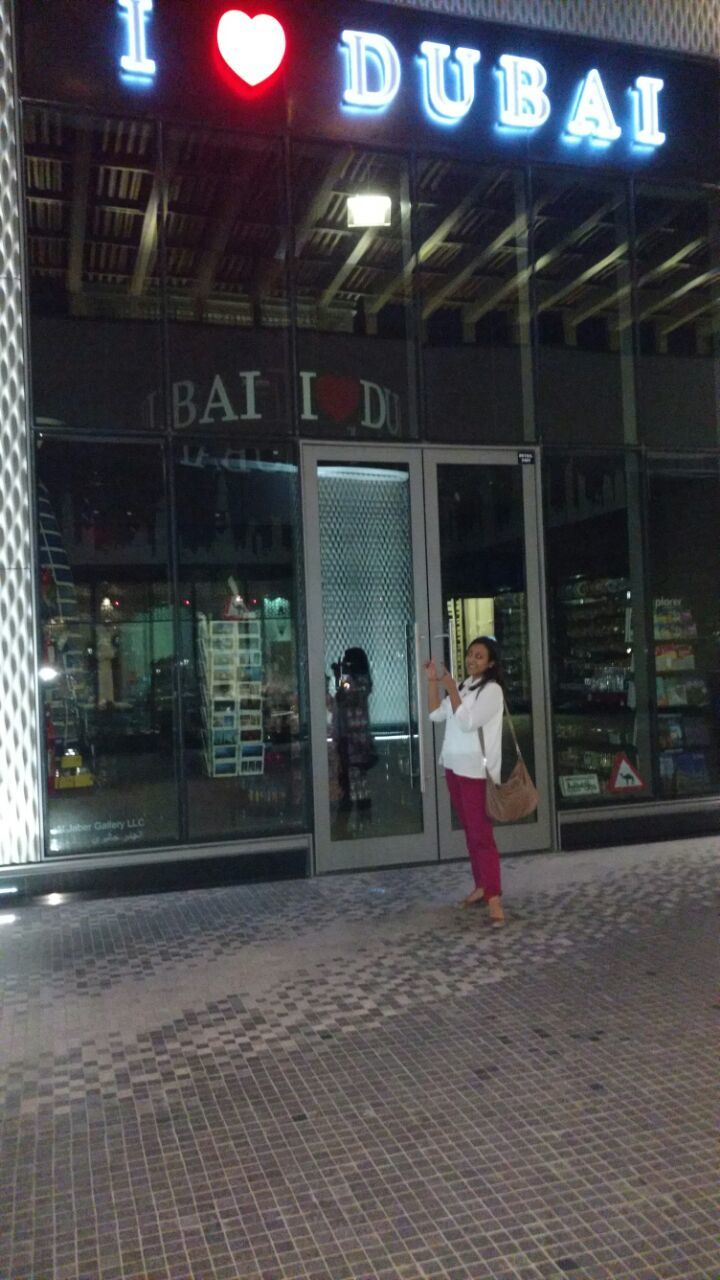 Dubai seemed like a time warp..and I can't wait to step into it again!
Let me leave you with one of my favourite memories of Dubai...!
https://www.instagram.com/p/BMRumAzBiut/?taken-by=geettravels
This city has left me with a thought, 'Rise and Shine and if you make it, make It Big'.
This post was originally written for www.travelninja.co.in