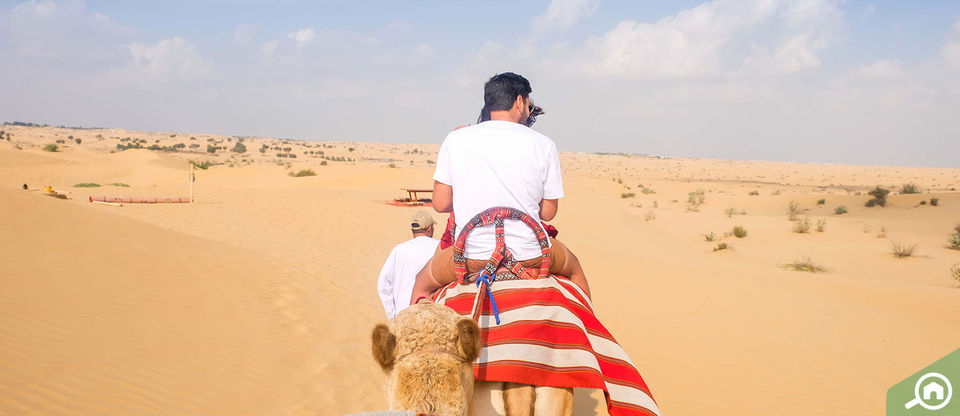 Dubai is a growing city with modern standards of foundation, attractions and resources. Expatriates and foreigners constitute the majority of the populous, and for that reason, Dubai enjoys the opportunity of combining western expertise with European styling, Eastern artistic quality and Middle Eastern structural design. Tactically located in the Arabian Gulf, this financial centre of the middle east is tremendously welcoming to foreign appeal, is the least conventional of the Arab countries.
Despite the impatient drivers and incredible traffic throughout peak times, Dubai roads are very well built and usually a fine condition. One can take pleasure in the stark contrast of soaring skyscrapers to bare desert; immaculate beaches to striking hotels on the Palm.
Attractions-
For the youthful, spend a few hours skiing in heart of the burning desert heat; the Mall of the Emirates has a full-scale indoor ski slope operational throughout the year. Besides skiing and snowboarding, the kids have the option to enjoy tobogganing or tube slides.
Desert safari is a real enjoyment - one would never expect the dunes to be that immense (they can reach 50-100m). Driven by local specialists in well-equipped four by fours, the desert extravaganza is sure to get the adrenalin flowing, gliding over peaks and then plunging down the troughs continually, a strength comparable to Six Flag's nastiest roller coaster ride.
For milder stimulation levels, you could still have loads of fun in the sands; just bring along a section of cardboard and attempt sand-boarding!
Spending a day one of the plentiful beaches is perhaps time well spent. The waters are soft and warm, crystal clear and particularly inviting. Due reverence should be paid to the local dress code and custom; at beaches occupied by locals, the wearing of bikinis is frowned upon.
If the kids want to spend a day at the park, then Dubai has quite several pay-parks with well looked-after lawns, striking flora and well-resourced playgrounds. These include Jumeirah beach park, Safa park (includes amusement rides including a carousel, Ferris wheel; paddle-cars and motorized boats), and Zabeel Park.
Shopping-
The numerous wide-ranging and fashionable shopping malls can be found in and around Dubai, for example, the Burjuman centre in the Dubai city, Ibn Batutta, Marina Mall and the fabulous Dubai Mall (opened in 2008), the latter boasting a massive indoor aquarium. Designer labels of every conceivable brand can be purchased here at fairly sensible prices.
Take a trip to the Gold Souq at Bur Dubai, a semi-enclosed mall comprising dozens of local jewellers offering gorgeous, intricately designed gold jewellery crafted mostly in 22 carats. Prices are based on weight and are usually flexible - you should offer about 60% of the asking price and be able to settle at around 70%, and you should weigh upon at least 3 vendors to get an idea of price variations. Well-liked with western tourists are Indian or Mogul styled gold bangles, and these are plentiful from store to store.
Karama shopping centre has a wide-ranging collection of old-fashioned shops and street vendors where 'genuine fake' attire can be bought including sunglasses, clothes, shoes, handbags and accessories. Bargaining is once more expected, however, some shops do have prices indicated.
Binding up, the Emirate of Dubai has the advantage of millions of visitors from around the GCC and the globe, and places of interest and tourist activities are abundant.
You can find the Best Bus services company online. If you are interested or want to know more information please visit best desert safari Dubai. They can give you the best solution for you...