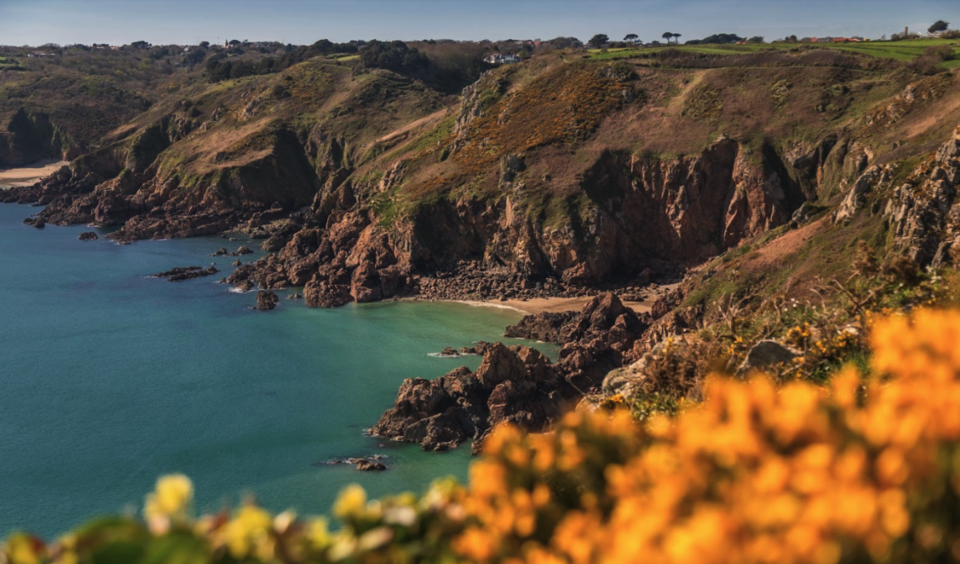 As one of the Channel Islands, Guernsey is part of the UK and a holiday destination that UK citizens don't need a passport or travel insurance to visit. It's also filled with beautiful scenery, has gorgeous weather, and some of the best food you'll ever taste.
This makes Guernsey the ideal holiday spot for foodies and a destination that you should add to your calendar. Before you go away and make your travel arrangements, these are are some of the many reasons you're going to love Guernsey.
Recommended reading: Can You Match The Country With Its Favourite Drink?
Delicious Guernsey scenery
Your surroundings are a huge part of the foodie experience, and Guernsey is full of gorgeous scenery. Some of the gorgeous places that you can stop for a bite to eat while enjoying a short holiday in Guernsey are:
St Peter Port – Guernsey's capital is one of the most beautiful ports you'll ever have a chance to eat on and a real jewel of the Channel Islands
Moulin Huet – This was Renoir's favourite bay and it's with good reason. You'll find views so gorgeous you'll think that they've been treated to artistic licence, along with plenty of places to stop and eat. It's a foodie's paradise
Candie Gardens – While the reason to visit these beautiful public gardens begins with the panoramic views over St Peter Port and delightful flowers, it ends with you satisfying your foodie needs at the wonderful Café Victoria
Beef, pork, potatoes, and seafood to satisfy any foodie
Unsurprisingly, seafood is one of the main reasons that taking a foodie holiday to Guernsey is such a great idea for you. Ormer casserole is local cuisine that's been satisfying foodies for generations. Made from the ormer, a shellfish that is harvested on only a handful of days throughout the year, you'll find its mix of pork and seafood mouthwatering.
Another local delicacy that you simply have to try is Potato Peel Pie. It's was a staple wartime dish that's full of onions and beetroots, and which is served alongside a selection of scallops, cherry tomatoes, and belly pork.
The beef on Guernsey is legendary. The Channel Island holiday haven has its own native cow, the Guernsey. It's long been regarded as one of the finest tasting cows on the planet and the milk they produce is world renowned – just make sure you know what the difference is between a Jersey and a Guernsey cow. Otherwise, the locals will not be impressed!
Guernsey gâche and a local ice cream to die for
If you're a foodie with a sweet tooth, then a short trip to Guernsey could be a holiday that will leave a lasting memory on the hips. Those Guernsey cows produce 30% more cream than other cows – including their Jersey cousins.
This means that Guernsey's ice cream is among the very best you'll ever taste. But not only that, it also means that having a cream tea in Guernsey will be one of the lasting memories of your holiday.
You can also try a slice of Guernsey gâche, another one of Guernsey's local dishes. Gâche means cake in Guernésiais (a variety of Norman language which is spoken in Guernsey) and this cake is a sweet fruit loaf that's made from mixed peel, sultanas, raisins, and cherries.
The Channel Islands' autumn food festival
Every year the Channel Islands hold a food festival, Tennerfest, that stretches from the beginning of October through to the middle of November. During Tennerfest, foodie's like yourself can eat at Guernsey's finest restaurants for unbelievable prices, with menus starting at £10 and finishing at £20.
Among the places to take part in the six week festival are restaurants, bistros, hotels, cafes, and gastropubs. While Guernsey's traditional Anglo-French cuisine features heavily, you'll also be able to sample Chinese, Indian, Italian, and a wide-range of other national foods.
More than 200 restaurants were a part of Tennerfest in 2017. So, think about the short breaks to the island of Guernsey and book yourself a foodie holiday filled with delicious memories.
Local ales and ciders to enjoy with your view
Of course, you'll need something to wash down all the delicious foods that you'll be eating during your holiday to Guernsey. The answer is to sample one of the many locally brewed ciders or ales that you'll find dotted all across the island.
One great example is Rocquette Cider. Located on the Meller family farm, it's part of a Guernsey tradition of cider making that dates all the way back to the 16th Century and has a wide range of delicious tipples. 

Guernsey isn't just a delightful island with great weather and which is incredibly convenient for you to visit from the UK. It's also a slice of foodie heaven that has some of the best cuisines you'll ever eat and which will leave you with some mouth-watering memories.