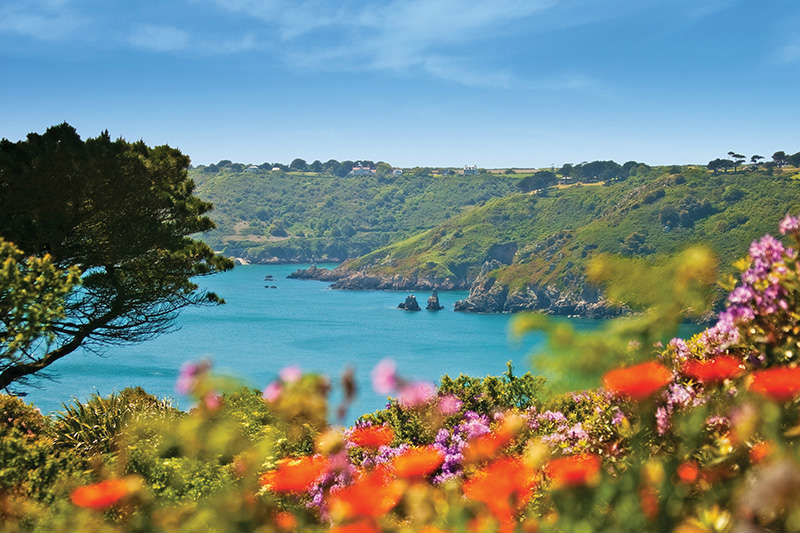 On New Year's eve 2018, when I was ill and all tucked up in bed with a hot pot of green tea to my rescue, I happened to stumble upon a Netflix original production called The Guernsey Literary and Potato Peel Pie Society. I have to admit, sometimes my curiosity urges me to watch movies only out of my sheer inability to interpret their incomprehensible titles. And so I did. But boy, was I stunned! The movie hits the nail on the head with its descriptive revelation of this beautiful harbor town. The unparalleled cinematography of Guernsey's astounding views weaved seamlessly into its rich historical heritage are a sight for sore eyes. The movie left me with a desire to dig deeper into learning more about this coastal town, the beauty of which, lies beyond the veil.
Located 7,694 kilometers from India and only 736 kilometers from France, Guernsey – the second largest of the Channel Islands lies off the coast of Normandy, tinted with war and subsequent survival as a testimony to hard times. Spread over an area of 65 km squares, this British Crown dependency along with its sister islands of Herm and Sark were occupied at the hands of Germans during World War II. Although Guernsey receives less visitors annually, the numbers do no justice to the bewitching beauty and serenity of this isle that lies vastly unexplored by most of us.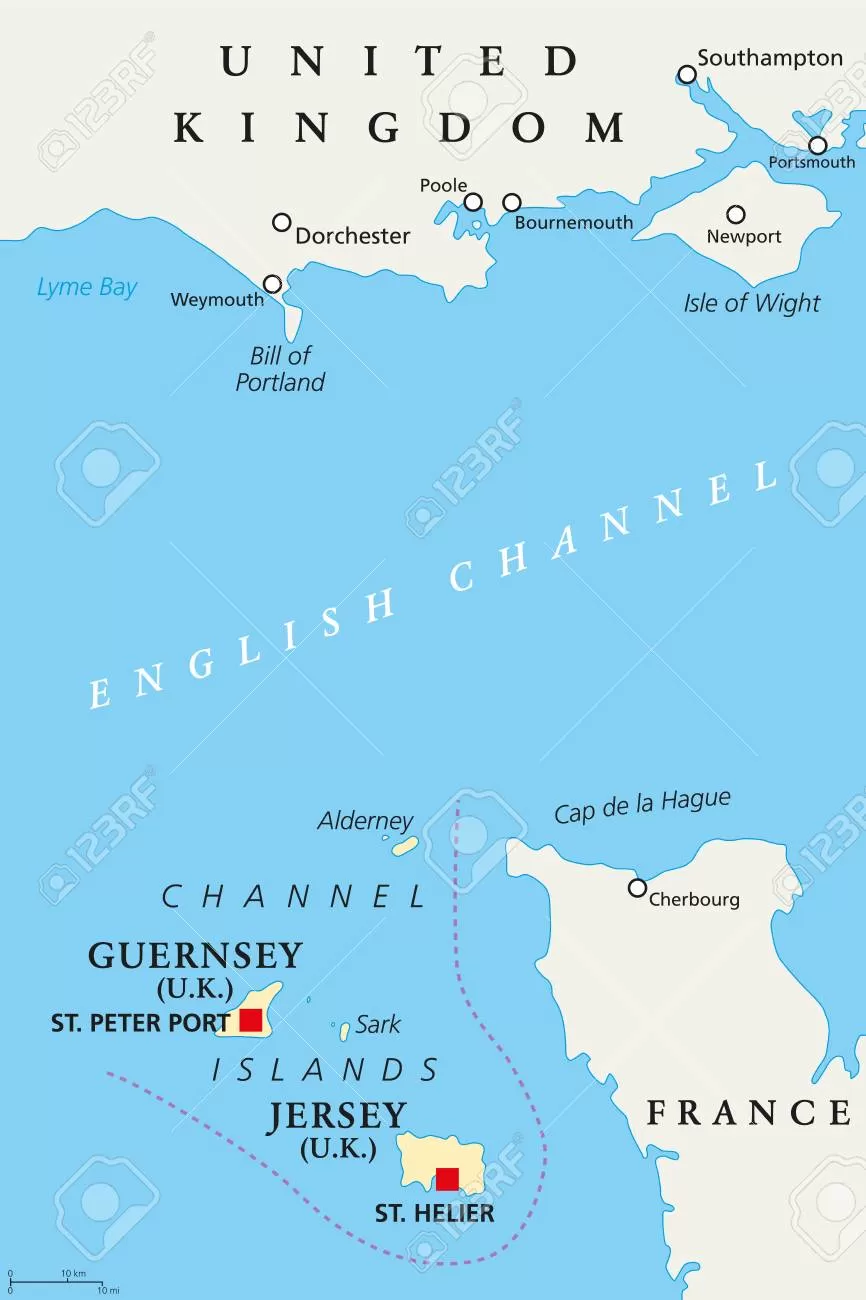 Known for its coastal cliffs, the island boasts of 27 leveled sandy beaches and a plethora of historical museums and galleries which stand proud as embodiment of its rich military heritage owing to the Nazi occupation. Needless to say, Guernsey has the charm and relevance to attract as many audiences as any other island, and even more but its aura and beauty have been largely unheard of. Yet, admittedly, The Guernsey Literary And Potato Peel Pie Society helped burst the bubble of its unsung glory, to some extent.
Top attractions in Guernsey
Standing tall and serving picturesque views for over 800 years opposite to St. Peter Port's harbor (Guernsey's coastal capital) Castle Cornet, Guernsey's largest island castle includes Maritime Museum and Royal Guernsey Militia Museum among others. The museums put on display militia's naval and mercantile objects, weapons, uniforms and medals for the public. But, the highlight of the castle is the firing of the Noonday Gun at 12 o'clock each day. The tradition dates back to as early as the 19th century when it began as a means to summon the soldiers back to their barracks.
Just a 20 minutes' walk from Castle Cornet lies Hauteville House. The house once belonged to French writer Victor Hugo who penned his famous novel Les Misérables during his stay at the house. The house is now open to the public and welcomes tourists with a lush green garden in the front yard. The interiors, now refurbished, were decorated by Hugo himself such that every detail adds an air of specialty to the house. With large windows on the fourth floor that serve delightful views of the harbor town, this house is a must visit when in Guernsey.
The southeastern point of Guernsey- Jerbourg Point offers peaceful and panoramic views of the crystal-clear waters . Tourists usually flock around the peninsula to take long walks around it and to stop by a culinary kiosk that serves delicious Guernsey delicacies.
Sheltered by wooden cliffs on either sides and emerging from the heart of the valley formed by the cliffs, is Petit Bot Bay. The beach is sandy and rocky while the waters are inviting enough for swimmers. Since the beach receives less visitors, it is a perfect place for you to both begin and unwind your day.
Located close to St. Peter Port towards the east, is the Fermain Bay, a spectacular beach only a few people know of. It also has a cafe facing the clear blue waters that makes for a stunning view while the tranquility of the bay is sure to rejuvenate your senses.
Getting here
Guernsey airport located in Forest, Guernsey is an international airport and the largest in the Bailiwick of Guernsey. Although there are no direct flights from India to Guernsey, there are many connecting flights such as those operated by Qatar Airways, Emirates, Vistara, Etihad Airways etc. Flights start at as low as Rs 29,000 per person for one way. The Guernsey airport is also well connected to Britain and other European countries.
Accommodation in Guernsey
Located 5 mins from St. Peter Port in peaceful surroundings, and welcoming tourists with a flourishing garden is the Pandora Hotel. The accommodation fares at the hotel start at as low as ₹ 6,447 per person including breakfast. The hotel rooms are spacious and offer serene views of the town. Besides, the hotel lies in proximity to both Castle Cornet and Hauteville House.
Wayside is a 3 star hotel and offers rooms starting at ₹4727 for 2 nights. The hotel serves mouth-watering delicacies and has been a recipient of 5 star Food Hygiene Certificate. The rooms are en suite and provide all basic amenities. The hotel also offers a swimming pool and a bar.
Located on the eastern coast of Guernsey and 20 mins from The Guernsey Museum is Hotel de Havelet. The highlight of the hotel are its two restaurants and a bar. It also offers an indoor pool, sauna and sun terrace. The rooms provide basic amenities and the hotel boasts of stunning sea views. The fares begin as low as ₹ 9,289 and go up to ₹ 12,667.
Though Guernsey is a delight at any time of the year, travelling to the isle between the months of May and September is considered the best. There is a lot more to this harbour town than just what meets the eye. Guernsey has been through war and endured it. It has survived with grace over decades and its rich past now stands as a beautiful present, all those miles away from our country. And I think, witnessing Guernsey's magic is definitely worth a trip.
Watch travel stories come to life with Tripoto on Youtube!