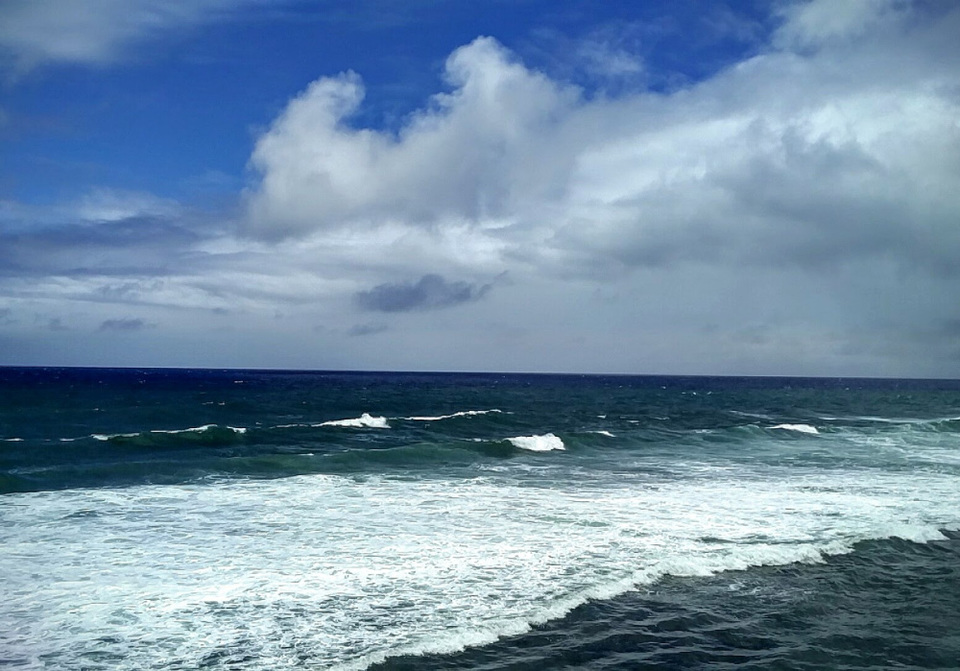 It has been a while that I have been to Mauritius for my project work. I stayed there for around a month and a half. This trip plays a very important part in my life. Since it was first time that I went on a trip alone, with a mindset to experience new adventures. Apart from my hectic working days, I had this personal agenda of travelling as much as possible on weekends. Mauritius is overly famous for its beautiful beaches, crystal clear water, white sand beach, and water sports. But there is much more to explore in this heavenly island. Hence to fulfill the same, I planned a road trip to south of the Mauritius. Accompanied with my two friends, who didn't know how to drive, hence I got a chance to drive the car in entire journey.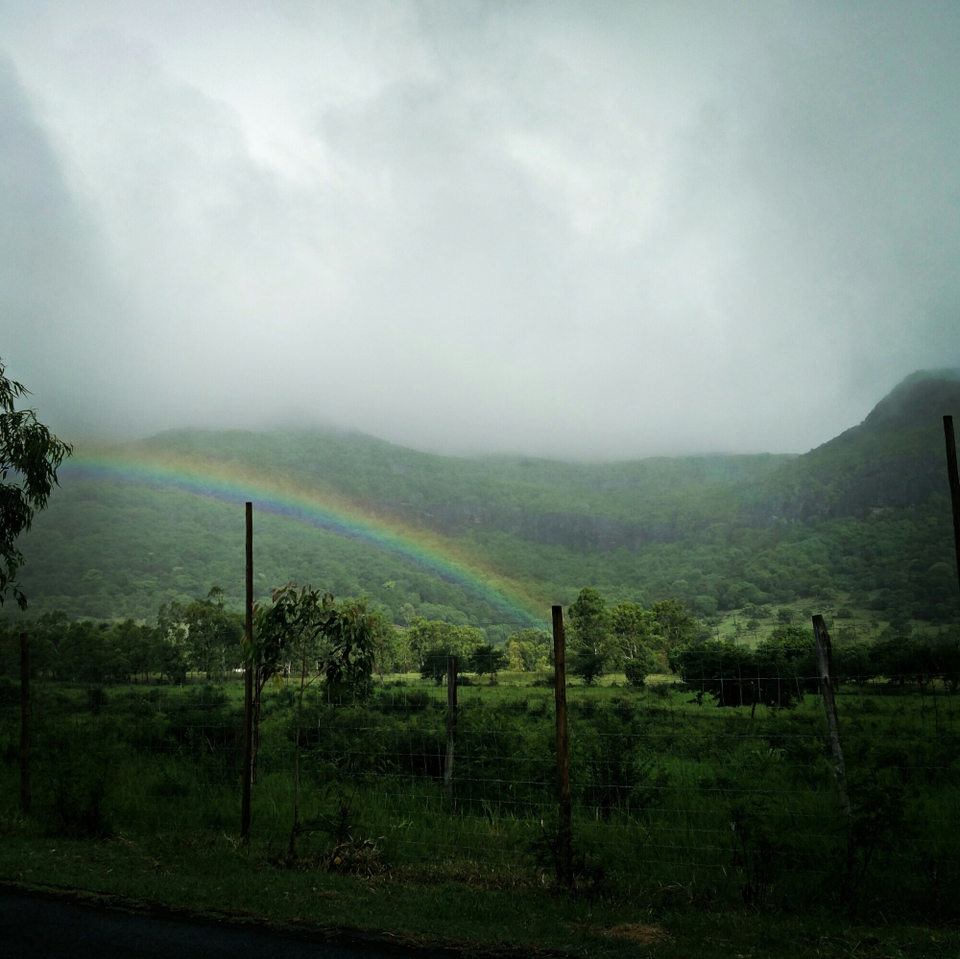 We were staying in the west of the Mauritius and it takes approximately one and half hours to reach towards south. We started at 8 a.m. in the morning, and as soon as we entered southern region, beautiful green covered hills welcomed us with drizzles of rain. Driving across these hills, clouds touching ground, with a view of rainbows forming, is the feeling of roaming around a heaven.
Our first destination was Gris-Gris, which is a point at the edge of mountain cliff from where you can see entire Ocean. The weather was absolutely delightful. We moved towards the end of the cliff, i was quite scared since the path was edgy and risky enough to fall. However we reached at right spot, sat there, enjoyed the blue ocean, looking at the waves, listened to its sound... breathing in life with this view.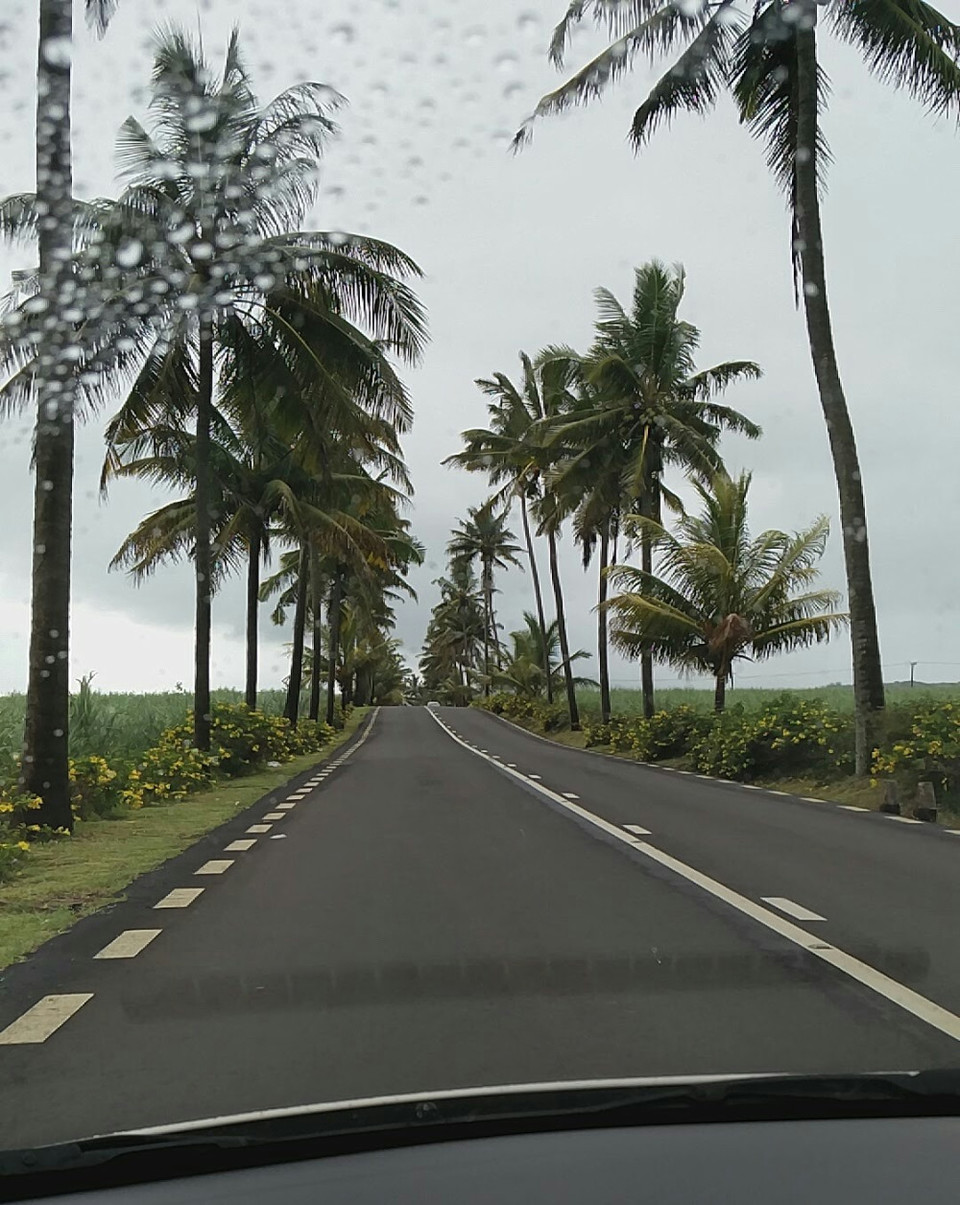 After spending some amazing time, it was time to start for our next destination, Rochester Falls. The drive from Gris-Gris to Rochester falls is mesmerizing. The roads are surrounded with coconut trees and bright yellow flowers on the sides.
Rochester falls is located in the middle of a jungle. The flow of water was so intense that we could hear its sound from far while tracking down in jungle. On the very day, it rained, which made it more slippery to track. Soon we managed to reach the falls and Oh! So breathtaking it was. The water was blissfully cool and clear. We sat at a distant and I kept looking at the falls. I never saw a waterfall from so close. I made an imaginary house at that wonderful place. The life would be incredible if I will get to see this waterfall every morning when I wake up.
Although I did not wanted to leave Rochester Falls, my companions made me get going, as we had to cover more destinations. We left for Bai-du-cap, which is a view point that is made at a height from where we can view ocean at one side and entire island on the other side. This view point is not the only specialty. Bai-du-cap is also known for one of the world's best costal roads.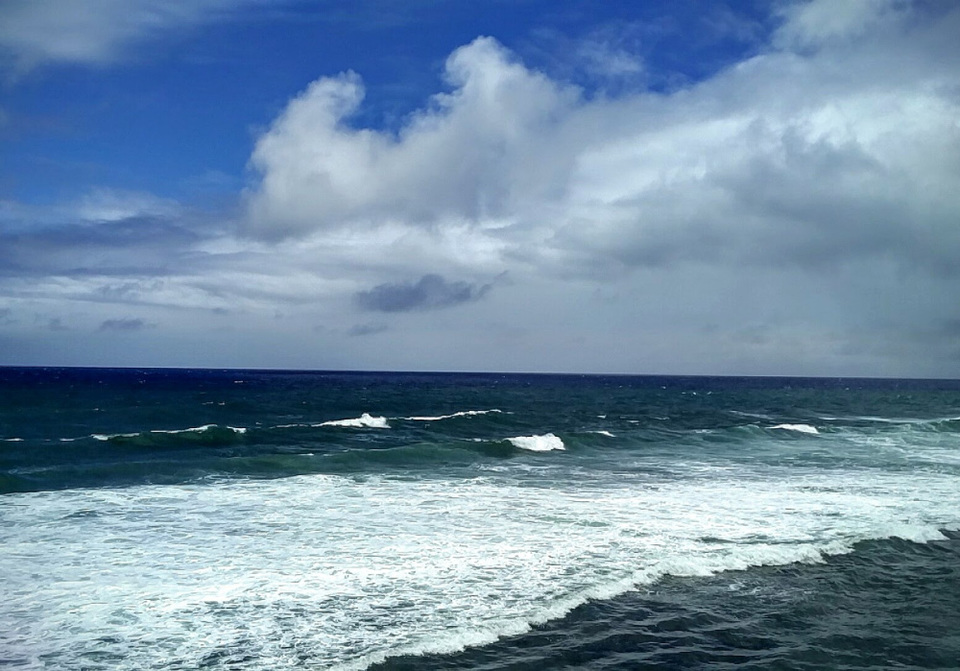 While driving along the coastal highway, with a view of mountains on my right and beautiful blue ocean on my left. We stopped on the way for having lunch. I parked car near a beach. The place we sat for lunch had an incredible view of a small island. The waves were touching our feet. We were having veg biryani that I cooked early morning for our trip. Finding good vegetarian food on journey is pretty difficult, hence home cooked food is best. This was the time of my life. Having delicious food, breathing fresh air, watching ocean, and letting it touch my feet. What an incredible feeling it was!
We concluded our day relaxing and watching different shades of blue sea and adoring the sunset covered with clouds at Le-Morne beach. ????
Coming up with more experiences in next chapters of Mauritius Dairy.