Traveling to a new country can be really intimidating, especially if you are traveling solo. It doesn't matter if you have previously traveled solo in your own country, traveling solo in a new country is always a huge responsibility. You don't have anyone to rely on apart from yourself so, there is no room for carelessness anymore.
Mauritius is one of the popular island destinations, especially for couples and honeymooners which is why you won't see many solo travelers here. But, that doesn't mean that you can't embark on your own solo journey over here. Here are 15 ways you can enjoy a solo trip to Mauritius and make the most of your time here.
Book Your Flight Tickets 6 Months in Advance
One of the biggest issues that you would face while planning a trip to Mauritius is to get decently priced flight tickets. Usually, a return trip from India would cost you somewhere around 40,000 – 45,000 INR. But, if you start looking at least 6 months in advance then you could get a really nice discount or offer.
Make sure that you compare the prices on different websites and then choose the deal that is best for you. Ideally, if you start looking at least 7-8 months in advance, you will get come across some discounts which will be beneficial in scoring a low-priced flight ticket.
Opt for Couchsurfing For Accommodation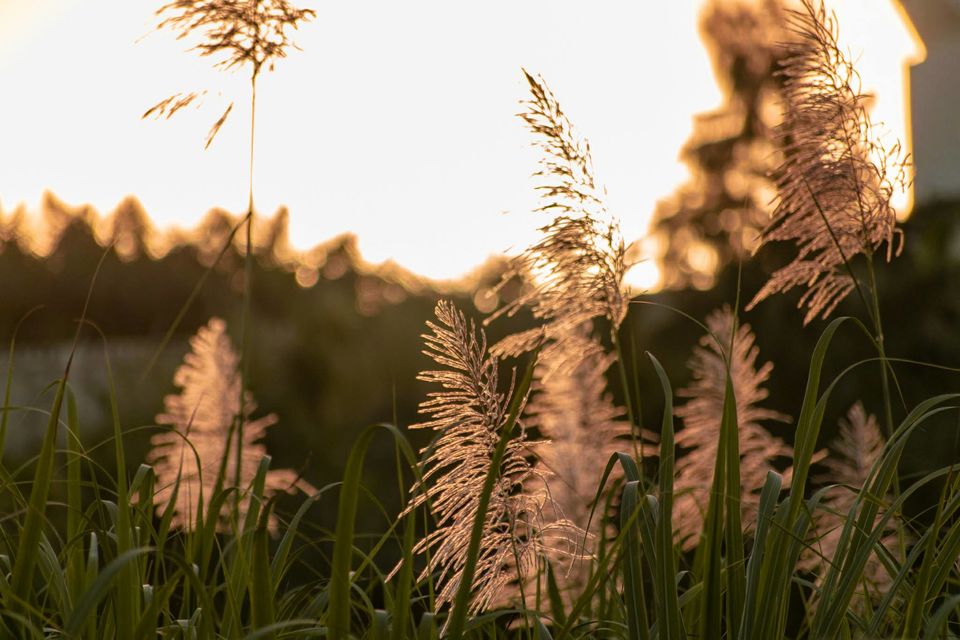 It is not a secret that Mauritius is famous as a honeymoon destination so you would find a lot of resorts and hotels here for the stay. However, most of these places will be super expensive and not suitable for solo traveling. So, a good option would be to find Couchsurfing hosts for your stay throughout the island.
Mauritius has an active Couchsurfing community so you won't find it hard to find suitable hosts for your stay. This will help you in cutting your costs a little and you would also make a local friend who can show you around a little.
Also, if you are planning to party then try to find a host for a few days near the Grand Baie area too, this would allow you to stay late at night here.
Look for Homestays and Self-Catering Apartments
After Couchsurfing, homestays and self-catering apartments should be your next choice. You will find several single-room apartments which will offer you kitchen and basic amenities. Also, these will be usually cheaper than a hotel or a hostel.
You will also have an option to cook your own food here and some places will also provide you with complimentary water. So, you will end up saving a lot this way and can truly enjoy your solo trip without worrying too much.
Go to Mauritius During the Off-Season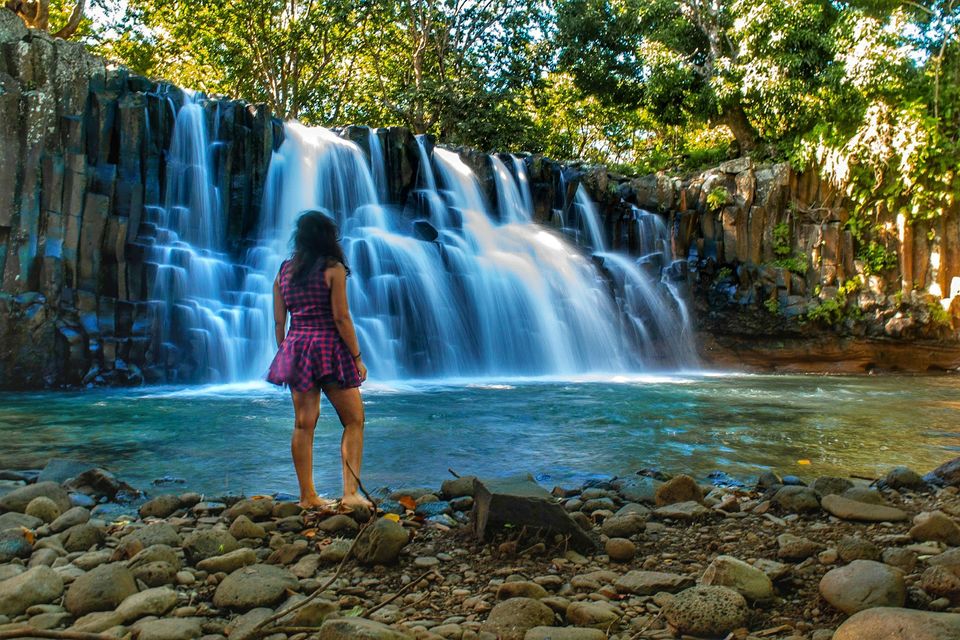 Mauritius is popular in Summer and Spring season as the place gets brightened up with colorful trees and flowers. But, if you want to reduce your costs and enjoy without fighting the hordes of tourists all the time, then visiting here during Winters would be a better choice.
You will get cheaper accommodation and flight tickets during the offseason and you can enjoy the places in peace.
Use Public Transportation Wherever Possible
One of the best ways to enjoy a solo trip in Mauritius is by making the full use of the public transportation here. Mauritius buses connect all the parts of the islands so, you will find a bus to almost all the places.
Curepipe is the central point from where you can find buses both to the North and South Side of the island. And from Quatre Bornes, you will find several buses going to the West coast (Flic en Flac, Chamarel, etc.) so you would never need to hire a taxi or cab for yourself.
Be Open to Hitchhiking When Stranded
Although Mauritius has a great network of bus routes, there are a few places where you would end up walking a lot. And some routes also have less bus frequency so you might end up waiting a long time. During such times, it is always better to hitchhike with the locals than waiting endlessly.
People in Mauritius are quite friendly and sincere so, there is nothing to worry about. But, if you still aren't sure then you can text the car number to your friends and family member when hitchhiking.
Opt for Offbeat Places While Exploring Mauritius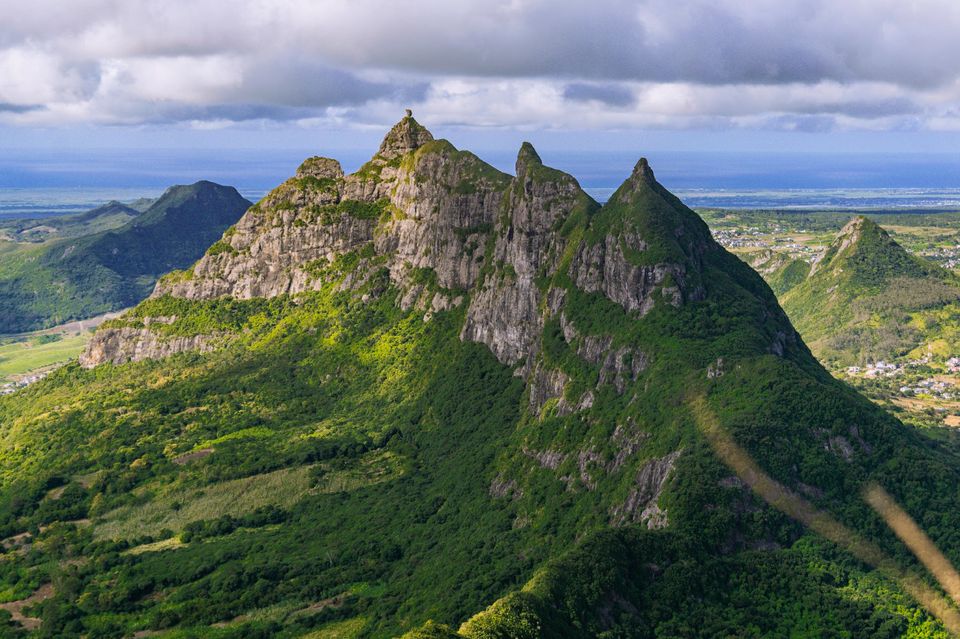 Most people choose to stay on the beaches in Mauritius but there are so many wonderful waterfalls, mountains peaks, and views to discover. Yes, partying in Grand Baie is a must but it is equally important to get entranced by the gorgeous Eau Bleue Waterfalls and the view from the Le Pouce mountains.
So, make sure you explore offbeat places more as these are the ones which you will remember the most. Also, you won't have to share these places with a lot of people so it will be really tranquil at these places.
Go For Hiking with Groups or Other Travelers
There are several hiking trails and mountain treks here which you can partake in if you are the adventurous kind. Although there are a few mountains which can be hiked alone, it is always a good idea to go with a group or other travelers. You can go to Le Pouce, Black River Gorges Peak, Le Morne, etc.
You will meet a few solo travelers on your way here or even locals who are interested in hiking. Go with them so that if anything happens, there is someone to call for help. Also, make sure you have a local SIM card which has enough talking balance for you to use if you hurt yourself during one of the treks.
Meet New People and Become Friends with your Host
One of the best ways to explore this small island is by befriending the locals and your hosts. They would help you learn a lot about Mauritius and will be the best person to guide you while planning your days here.
And maybe they might also accompany you to a few offbeat places to give you a complete island tour. So, don't be too closed off and try to mingle and get to know as many people as you can. You never know with whom you might hit off in the long run!
Go for Glass Boat Tour/Snorkeling in the Blue Bay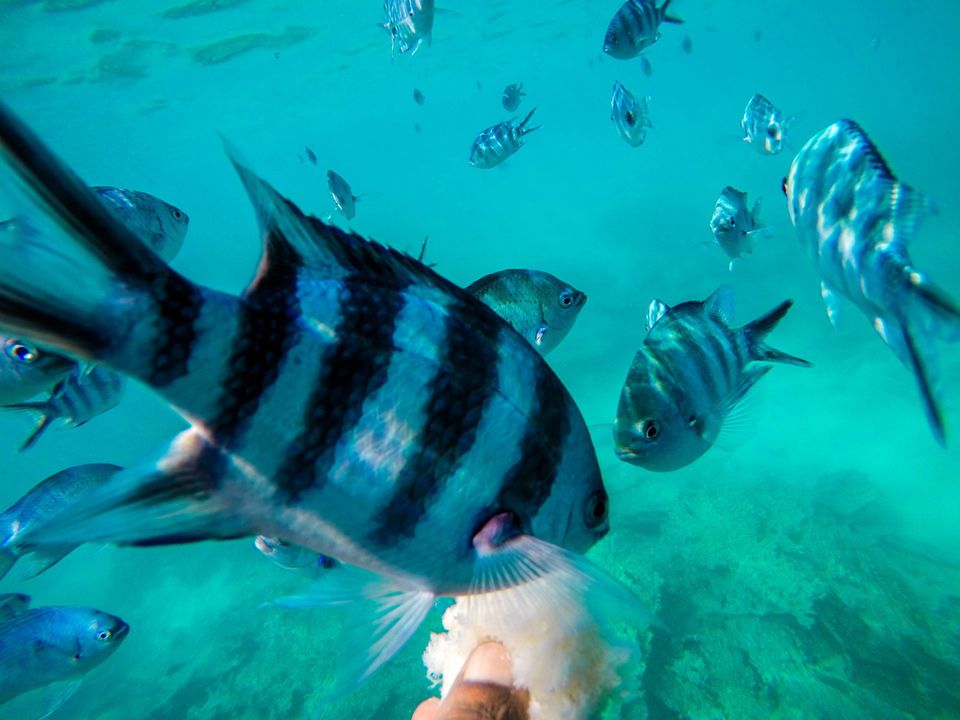 Mauritius is famous for its unique corals and fascinating underwater ecosystem which is why Scuba Diving or Snorkeling is a must here. However, if you are on a tight budget or not ready to take a big jump as a scuba diving lesson then you can always go for a short snorkeling session.
Make sure that you take the Glass Boat tour in Blue Bay and then snorkel here. You will see an assortment of fishes and corals in numerous colors and the best part about this tour is that you can see underwater without actually having to swim in the ocean.
But, if you are interested then don't miss out on snorkeling here as you will see the most fascinating underwater activities which will really make your trip memorable.
Try the Cheap Local Food or Creole Cuisine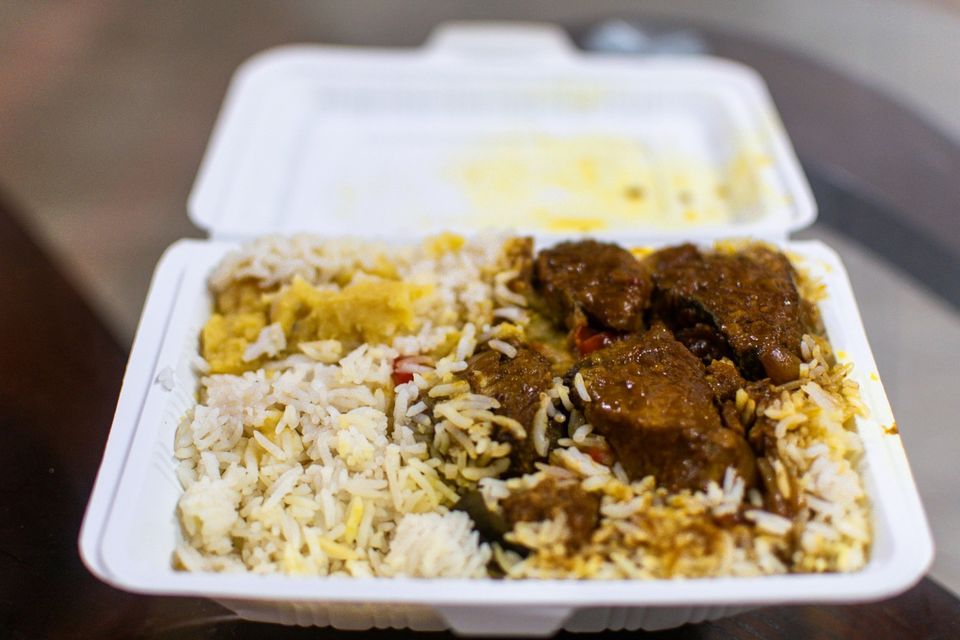 Now, eating alone in a restaurant can be lonely but, more than that, it can be a little heavy on your wallet. And, you might end up wasting a lot of food too. So, a better option would be to try the local street food and the Creole cuisine dishes that you will easily find here.
You will get vegetables and meat rolls here for just 15 – 30 Mauritian Rupees which would be utterly delicious. Apart from this, you will also find Fish curry, Chicken curry, Vegetable curry, etc. which would include rice, dhal and the mentioned curry. This is a Creole dish which is quite famous here and can be found at a really affordable price. You also have snacks to indulge in which won't cost you more than 20 – 30 Mauritian Rupees.
Keep Your Money Safe and Secured in Different Places
When you are traveling alone in Mauritius, make sure that you are careful with your money. Don't stow it carelessly in your wallet and always count your money at the end of the day. Also, don't keep all your money together at a single place, keep it distributed at different locations. This will ensure that you aren't completely helpless in case someone steals your money or if you lose it while traveling.
Note down your expenses every day so that you can keep a track of your spending and know if there are any discrepancies. You are solely responsible for your money so be careful while spending it.
Enjoy Yourself in a Casino or a Club
Mauritius has a few clubs and casinos which become really crowded during the weekends. So spending some time there could be a great way to see how the Mauritians enjoy and party. You can also play a game or two at the casino, you don't have to bet big but a small game wouldn't really hurt you.
Also, do explore the clubs and parties here because you cannot fully explore this island unless you have danced in one of the nightclubs here. Grand Baie and Flic en Flac are particularly famous for parties and dancing so do check them out during a weekend. And who knows, you might actually stumble upon other fun travelers here while enjoying yourself.
Indulge in Free Activities over Here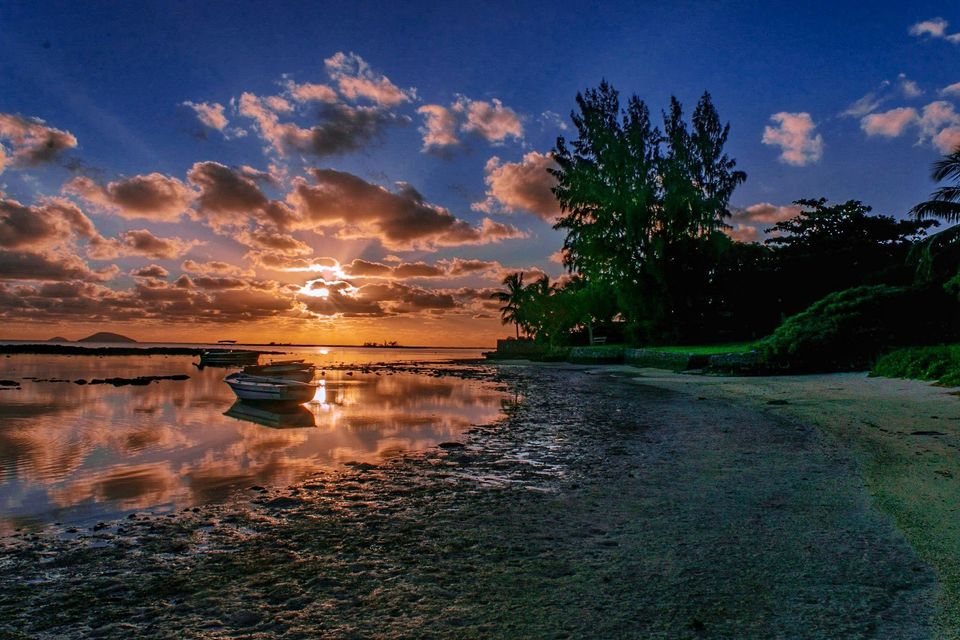 As a solo traveler, you can often not engage in activities which require personal transportation or is a group activity. But thankfully, there are many things that you can do in Mauritius without having to pay an extra penny.
You can hike to the mountains peaks like Le Pouce, Trois Mammelles, Black River Gorges Peak, and so on. Or if you like then you can go to waterfalls like Eau Bleue, Rochester, Tamarind, etc.
Another fun and a free activity that you can do in Mauritius is to just chill and tan at the beach or swim in the turquoise blue ocean. There are endless things to do here without spending a dime so, make the most of them.
Explore the Island on a Scooty
Finally, if you know how to ride a scooty then you can also rent a scooty for a day or two to explore the island. There is no better feeling than riding a scooty on the coastal road and watching the beaches pass by you. It is one of the most exhilarating feelings and will give you a true sense of Mauritius and you have the control to stop wherever you desire.
A scooty is a great way to explore places which are hard to reach by bus and will give you flexibility over your itinerary. You will get a scooty in Grand Baie or Flic en Flac for 500 Mauritian Rupee a day but, be careful while riding here. The roads are really curvy and can be difficult to maneuvre if you haven't driven on hilly roads before.
Frequent searches leading to this page:-

Top Mauritius tour packages with price, Best Mauritius tour packages for couple with price, Best Mauritius tour packages with price from Delhi, Mauritius tourism best places to visit, Mauritius tourism packages from India, Mauritius tourism best time to visit, Mauritius tour package for family, Mauritius holiday packages all inclusive, Mauritius honeymoon package cost, Mauritius tourism honeymoon packages from India, Mauritius tourism cost, Mauritius holiday packages for family