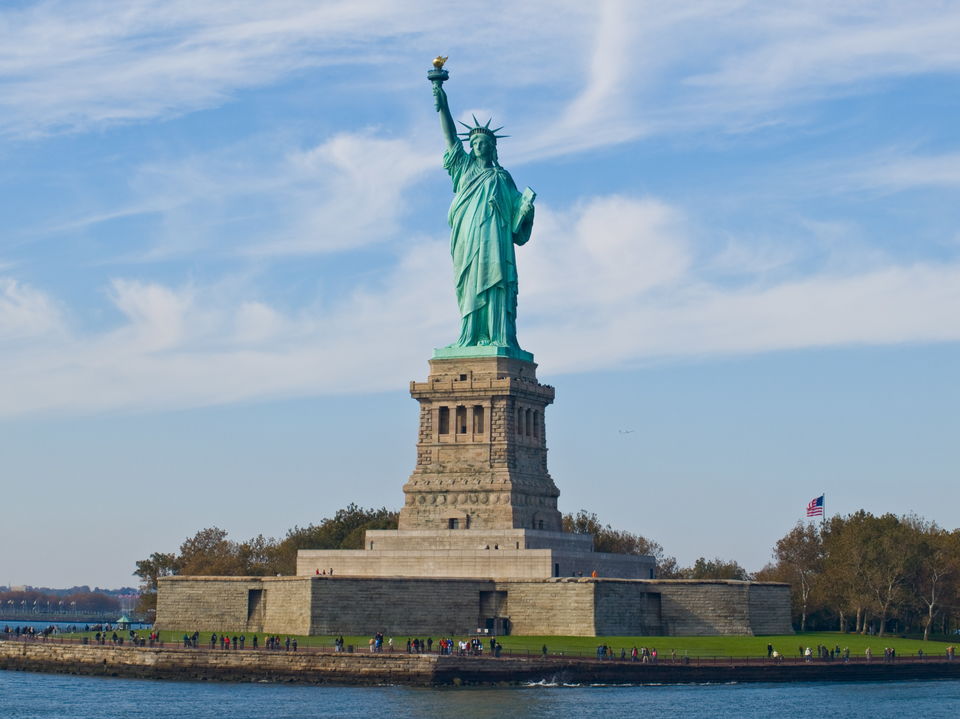 NYC or New York City is so called to distinguish it from New York State. The city is so full of life and the thrill starts as soon as you land in JFK, one of the busiest airports of the world. New York City consists of five Boroughs –Bronx, Manhattan, Queens, Brooklyn and the Staten Island and in 1898 they all were consolidated into a single city.Manhattan, most appealing to tourists indeed has it all. One should familiarize with the basic orientation and the street layout. Manhattan is referred in 3 parts..Uptown-which means going North, Downtown-which means going South and thirdly Mid Town.The streets of Manhattan follow a grid system, with streets running East West and are numbered, where as avenues run North South and are very long. At the intersection of these streets with avenues you can easily gauge your location.
New York City's ever changing skyline always ensures that you will have something new to see every time but still if we think about visiting a park it has to be The central park, if we think about a bridge, it will be Brooklyn bridge, the famous square –undoubtedly would be the glittery Times square, The Legendry Financial street-Wall street, and for shopping-The fifth avenue anytime.
Apart from all these never to be missed places New York still has little treasures all around which at times we overlook. At a very close friend's insistence who prohibited me to go to the regular places, I had no choice but to visit 'The highline' which I had often heard but never could visit. And that turned out to be my most relaxing afternoon.The Highline was basically an elevated garden with a walking path made on an ancient unused railway which runs across several blocks. Here the time will come to a standstill for you, but you will get to see the fast paced life of New Yorkers moving on below you.
After that sultry afternoon it was time for me to be a tourist yet again and be a part of the horde of tourists always flocking the Herald Square, and that is where the legendry Macys is also located. While shopping in Macys it is always advisable to get a tourist card made which entitles you to a heap of benefits.There is as much around New York, as in New York. One can rent a car and drive away to various places like Atlantic City, Poconos, Vermont and even Boston. However it is no fun to drive inside New York City, especially Manhattan. It is always better to avail the public transportation.
Last but definitely not the least, something will be amiss if we don't talk about the symbol of New York or rather the entire America and that would be the majestic Liberty. You just have to see it, weather you are a first timer or not. Ever for a regular visitor like me, there is always a need to glance, if not visit. Such is the effect of this wondrous wonder of the world-The Statue of Liberty.
What better way to experience the glittering Times Square...than by sipping one of the finest wines in a restaurant that is standing tall in the center of this square.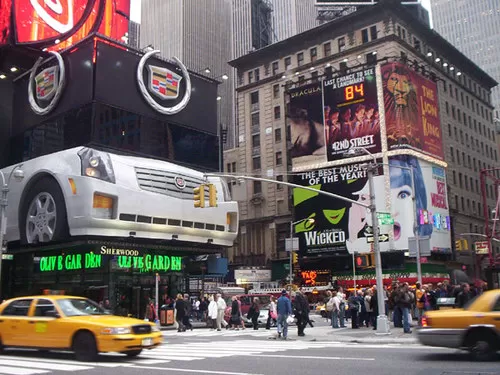 A Walk on this exhilarating bridge is sufficient to capture the grandeur of the New York skyline