Santorini, what's not to love there?
I remember going through an Instagram account and finding out about this beautiful place and making it my desktop wall paper, thinking I'll visit it someday. Little did I know I was going to achieve that goal within 4 months of asking for it. I never planned on going to Santorini, when I went to Europe. All thanks to my wonderful friends who shared the same dream as mine and we left for an adventure even if that meant spending the most amount of euros in any trip so far.
Standing there, seeing the sunset, I looked at my friend, who was screaming because she was happy her dream came true. On the other hand I still couldn't belive I was there. I was astonished how lucky I was to be living the dream. Good karma maybe ????
We took a ferry (5 hours) from Pieras (Athens) to Santorini. Upon reaching there you would be greeted by so many people trying to "help" you to get to your hotel or hostels unless they sent a transportation for you. I would recommend to go for this American guy who happened to tear his ticket back to US and settled down in Santorini since 6years. You'll easily catch him because he's the only one with accent. Such a sweet and helping guy. We stayed at Perrissa beach which is the black sand beach. Which meant going to beach all the time! I mean when everyone's asleep, taking one of my friend and sitting by the beach listening to those waves, talking about everything under the stars while drinking some red wine.
We had limited time with us and we couldn't cover up all the things there because it was a last minute trip. Whatever it was, we had a great time at Santorini, everything is worth it. It's NOT over hyped.
This trip to Santorini will always be close to my heart. Maybe because it was the first time of many things which happened there or maybe it was the company I was with. I am a person who enjoys traveling solo, but those people made me feel traveling with others ain't that bad. We talked about so much stuff, shared things which we only talked within ourselves, understood how different people are, my friends stood there when I puked in front of a children's park from last night's hungover, we shared our love for those sandwich ice cream, realized how we all are similar even if there's an ethnicity dividing us. We're humans after all. Oh and the fun part was when our cab driver asked where were we from, my friend answered, "all around the world". I'm glad I made such amazing friends on my semester exchange who I could spend my special moments with.
I wish everyone gets to go to Santorini someday. Everyone deserves that happiness, and that feeling when you see the sunset in Oia. That is everything.
I want you to enjoy Santorini through my lens, see what is it that I'm talking about.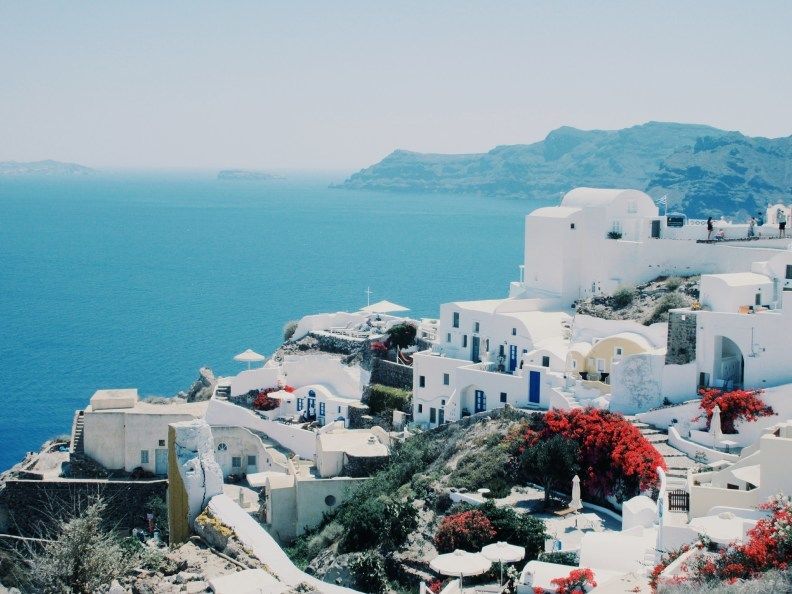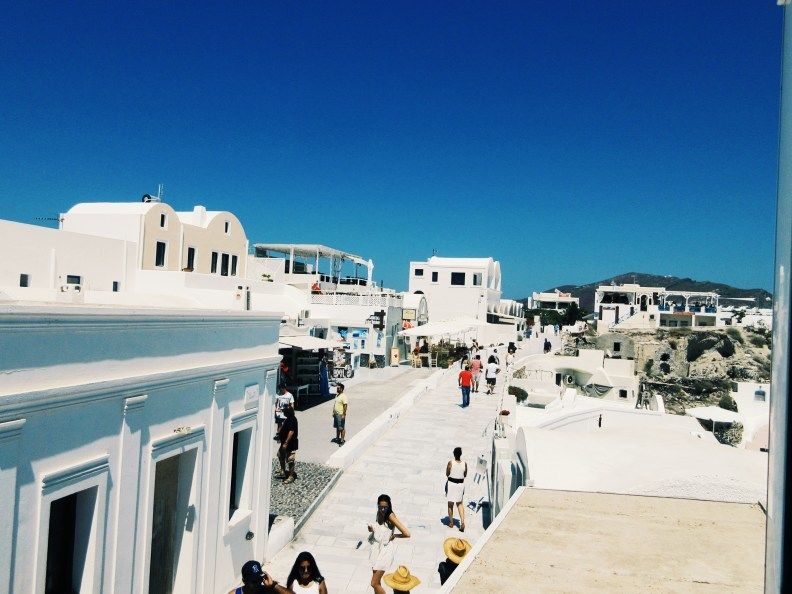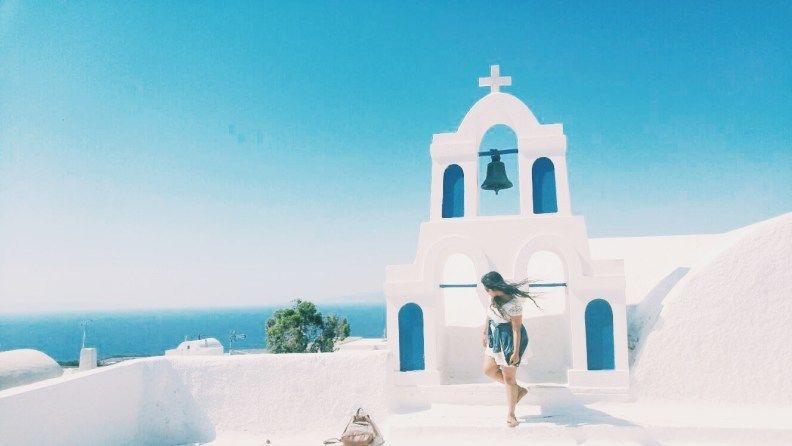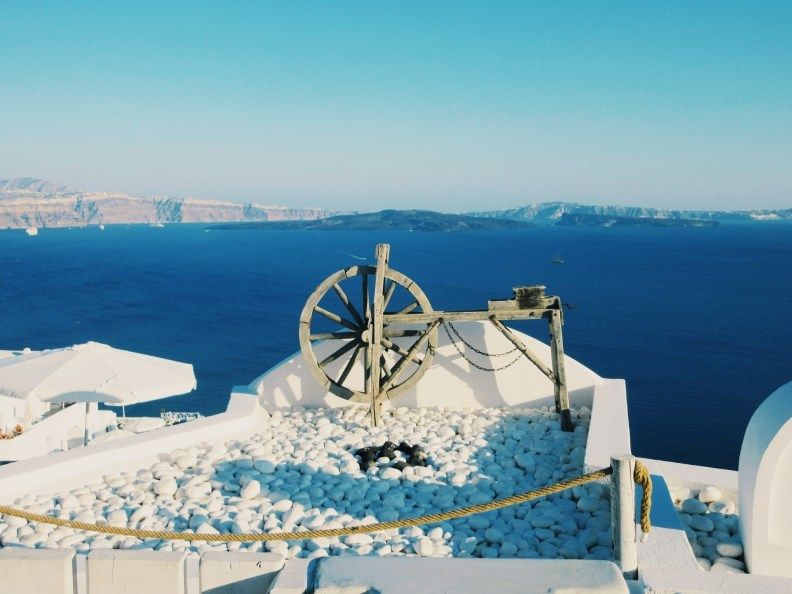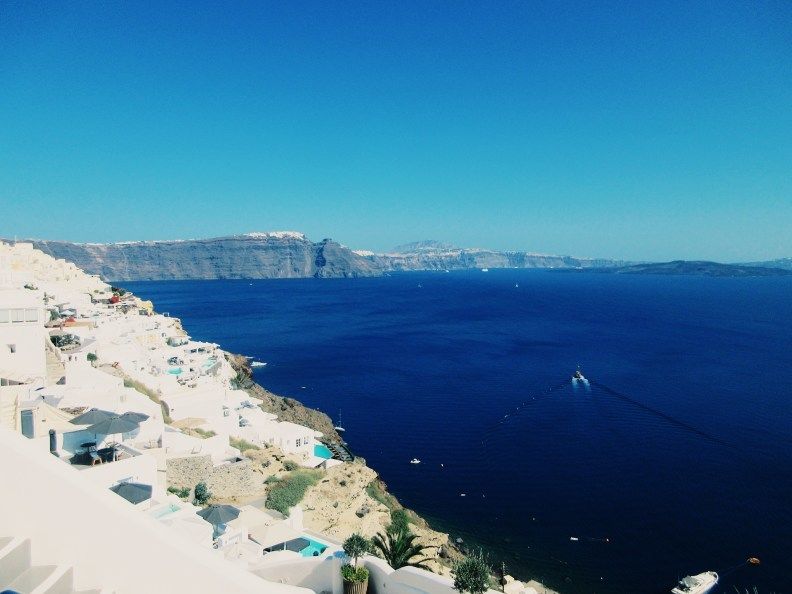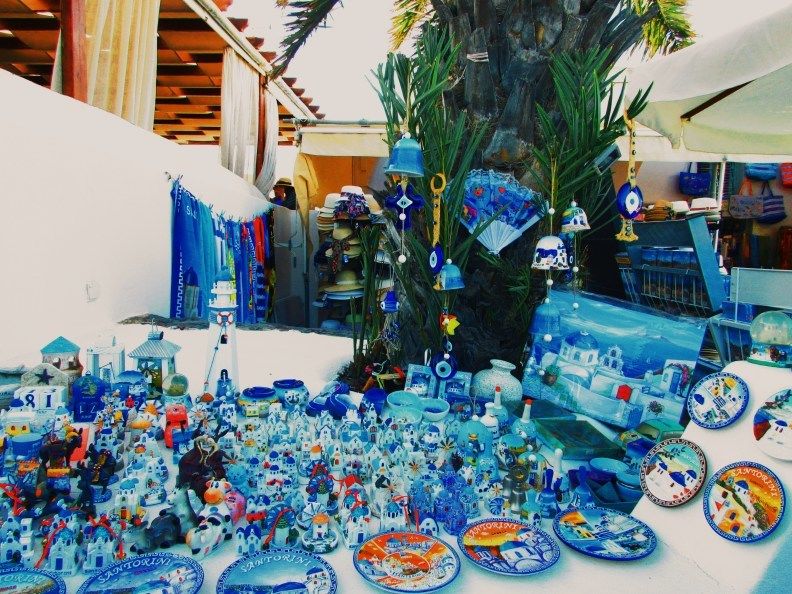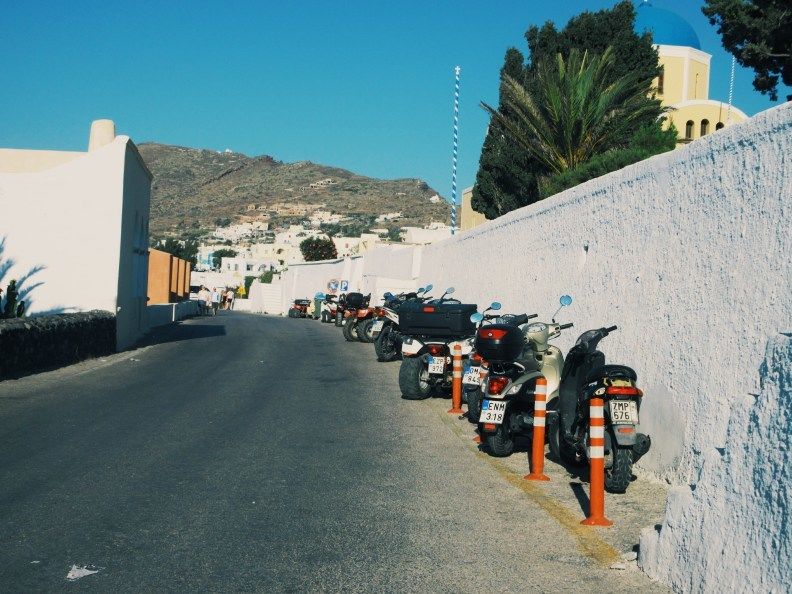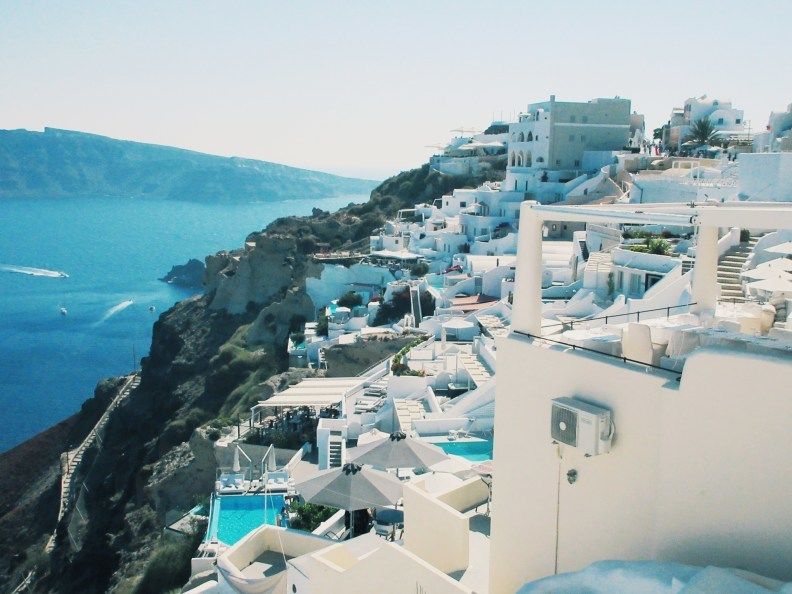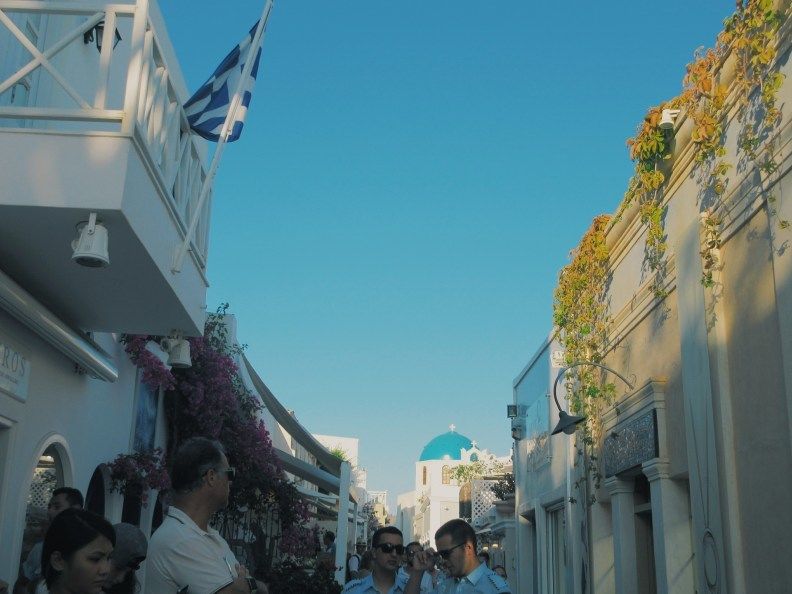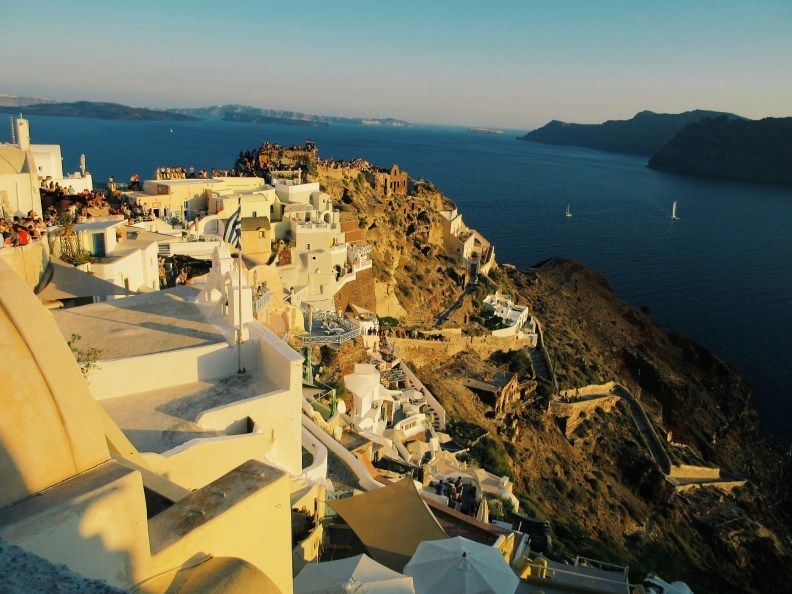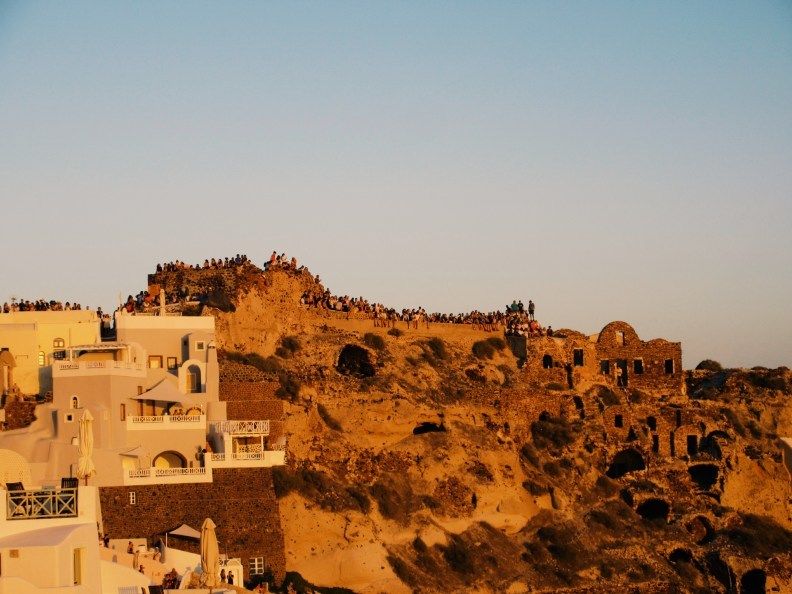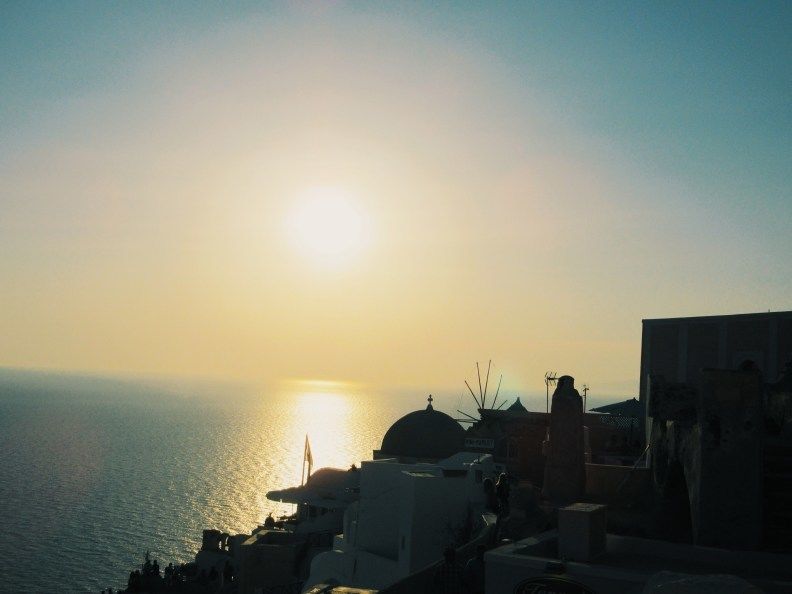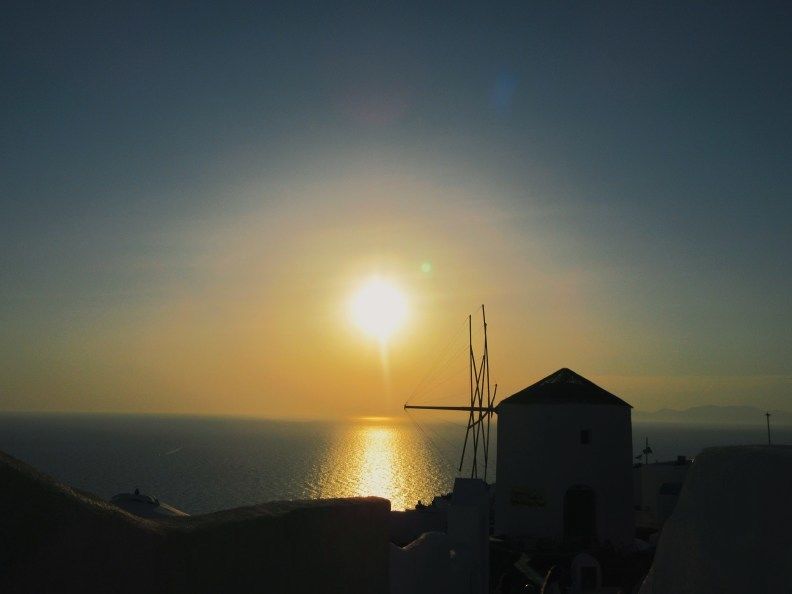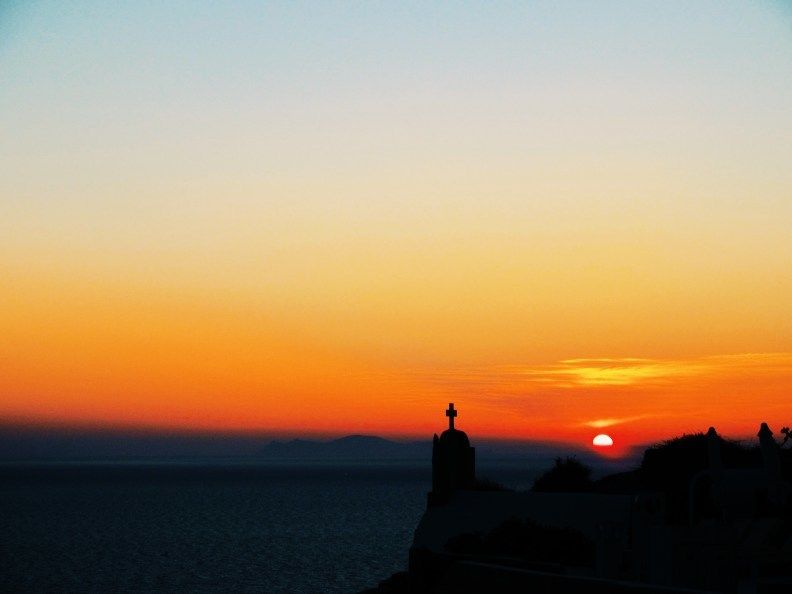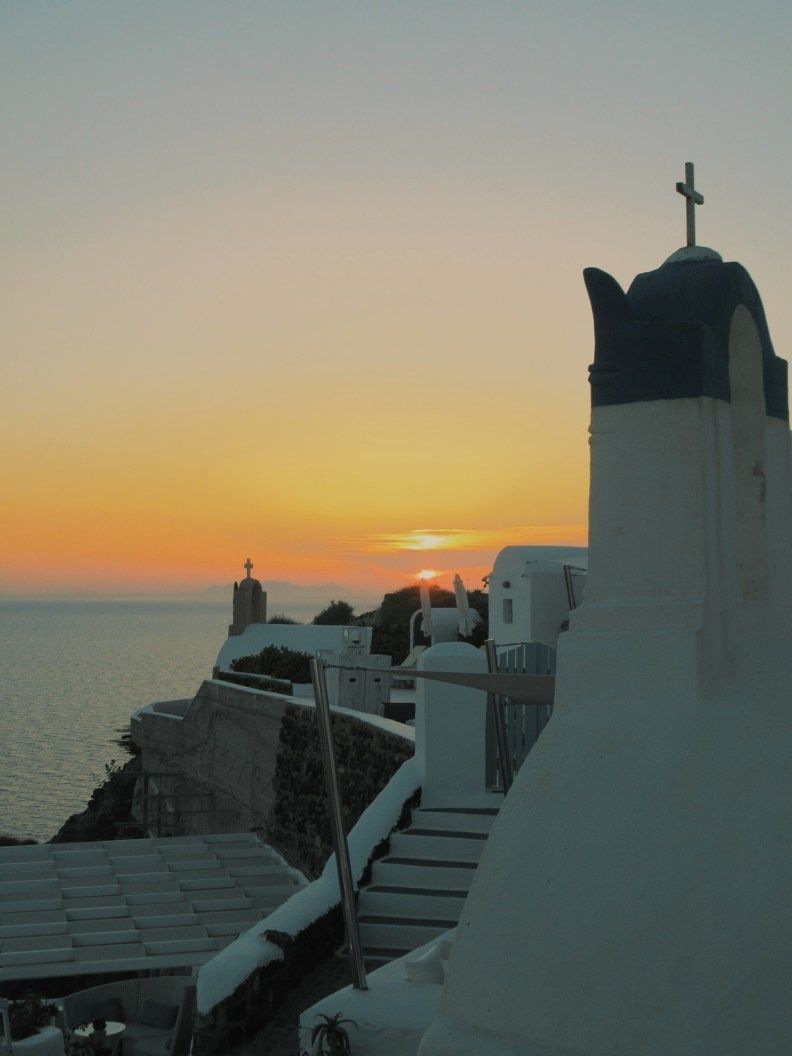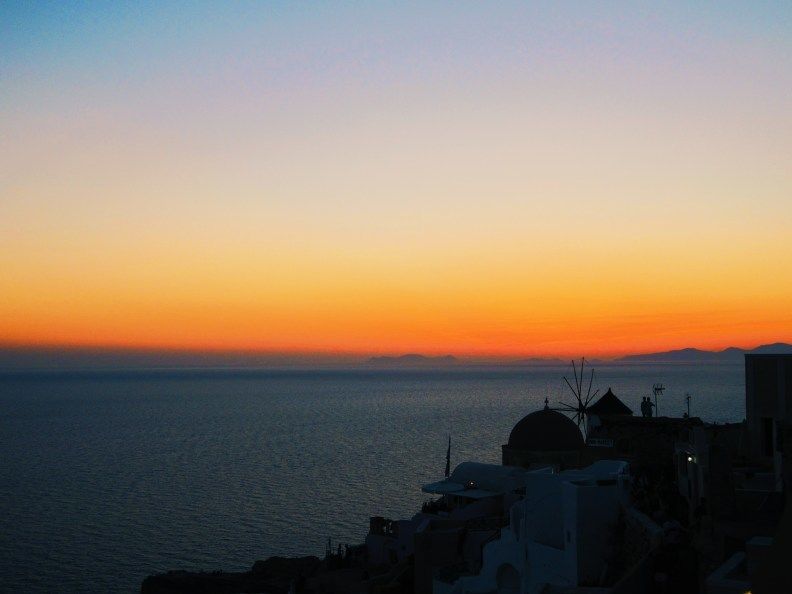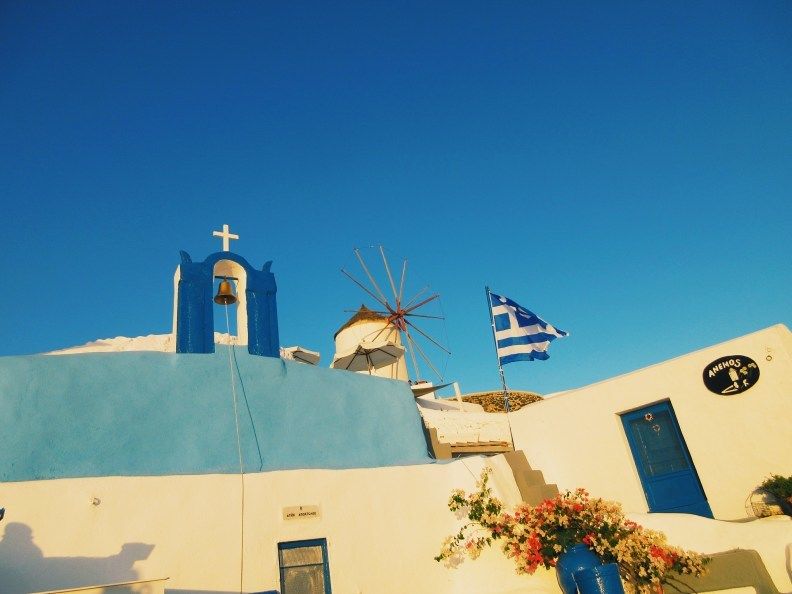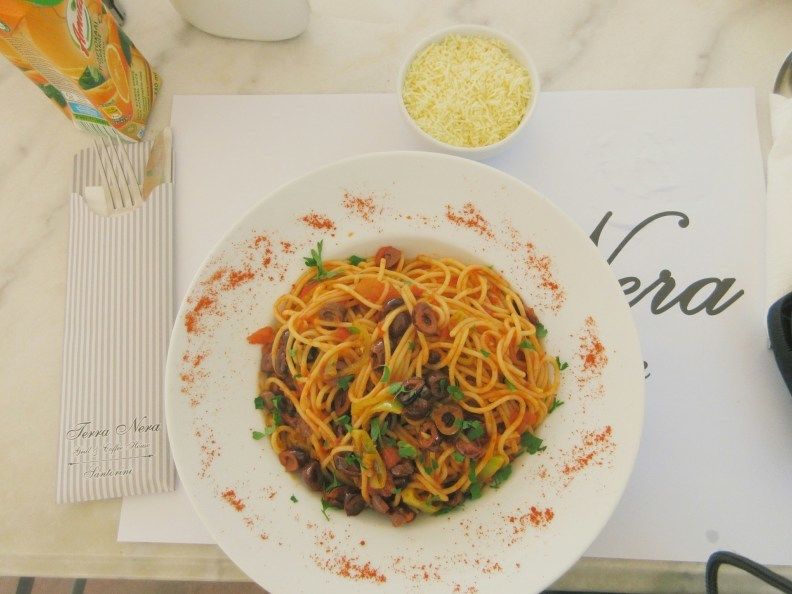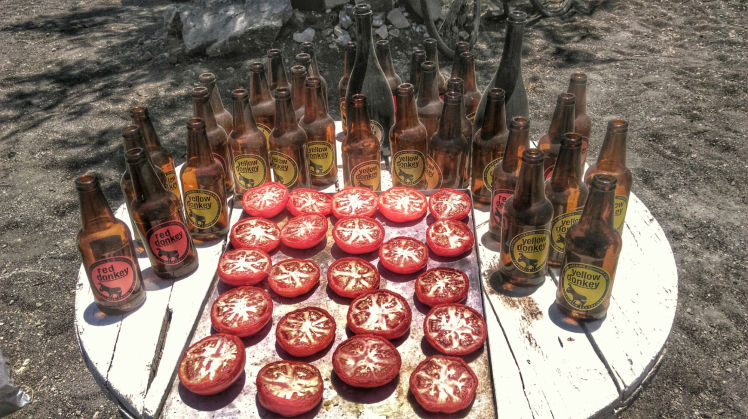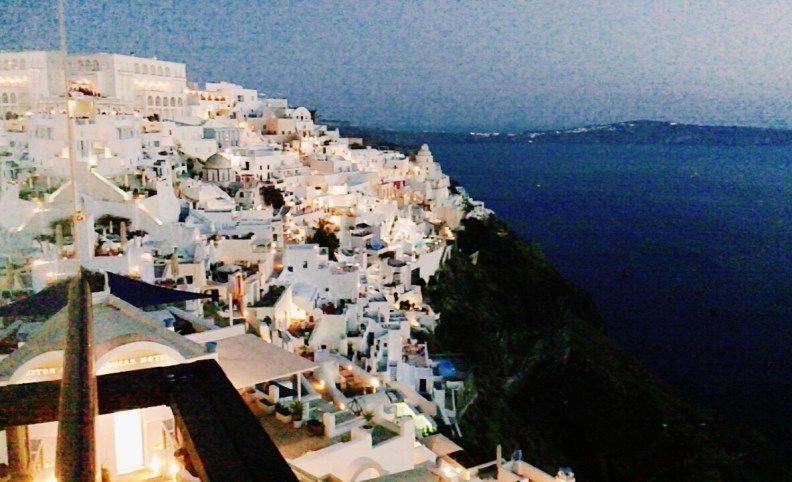 My top favorite things to do in Santorini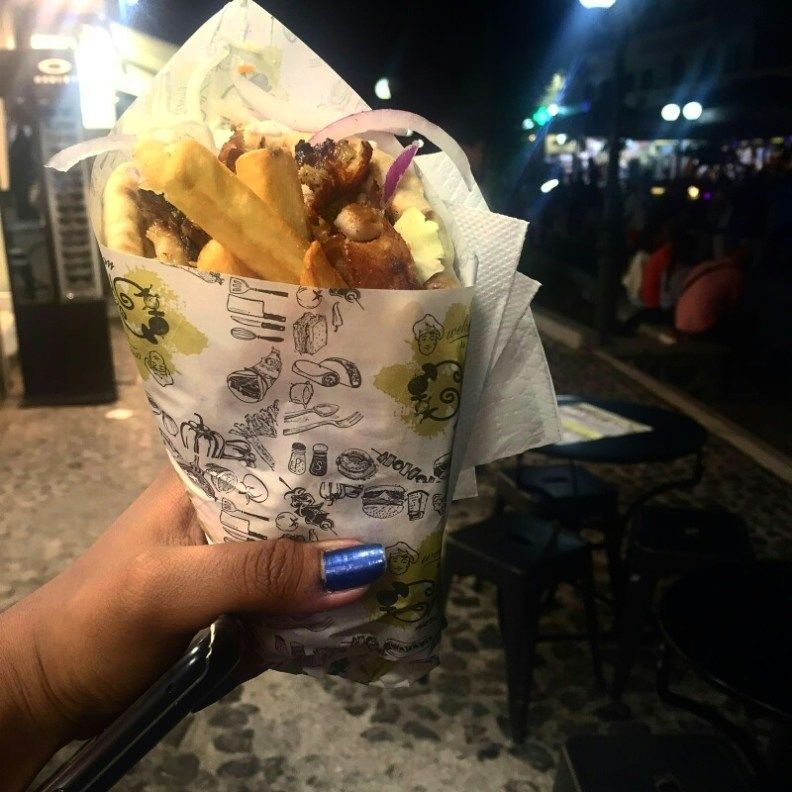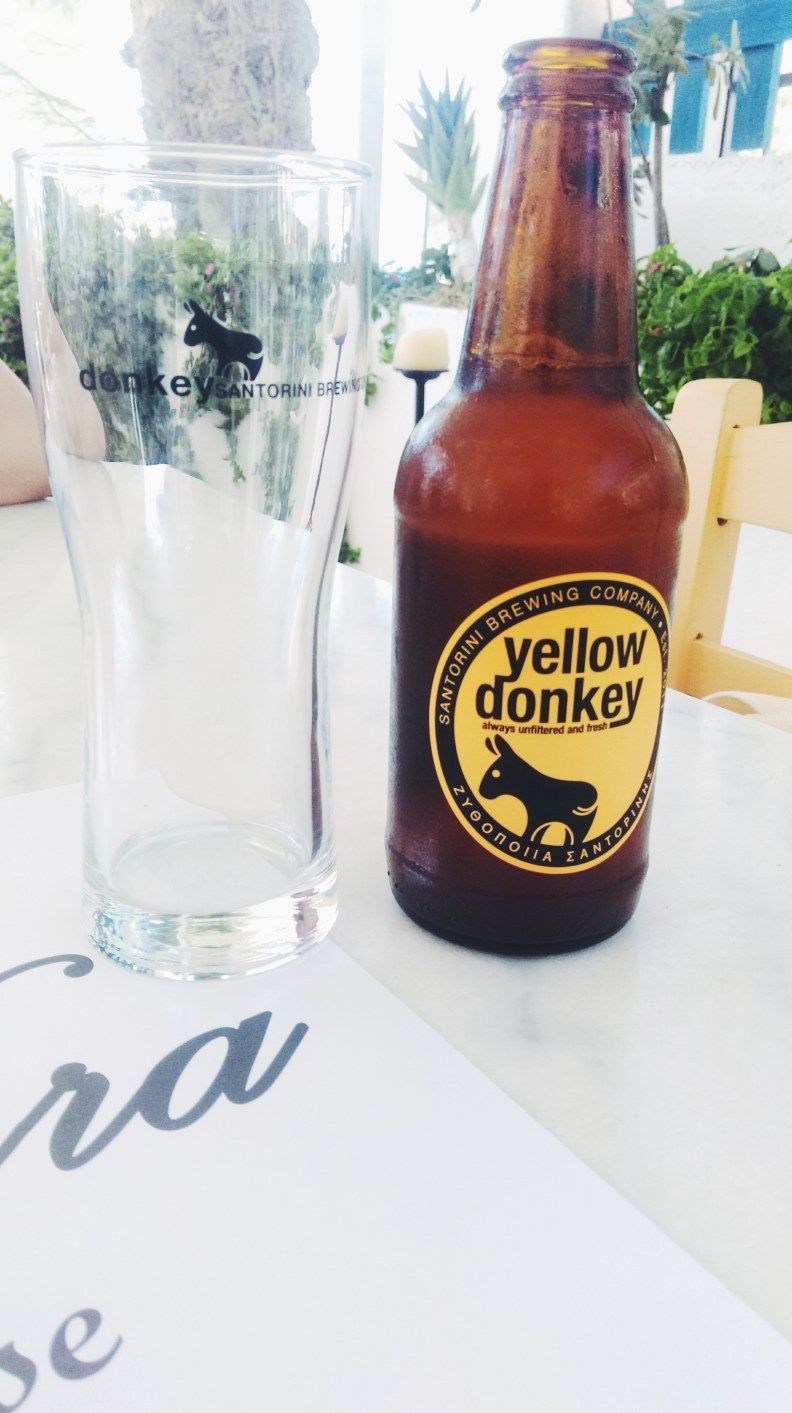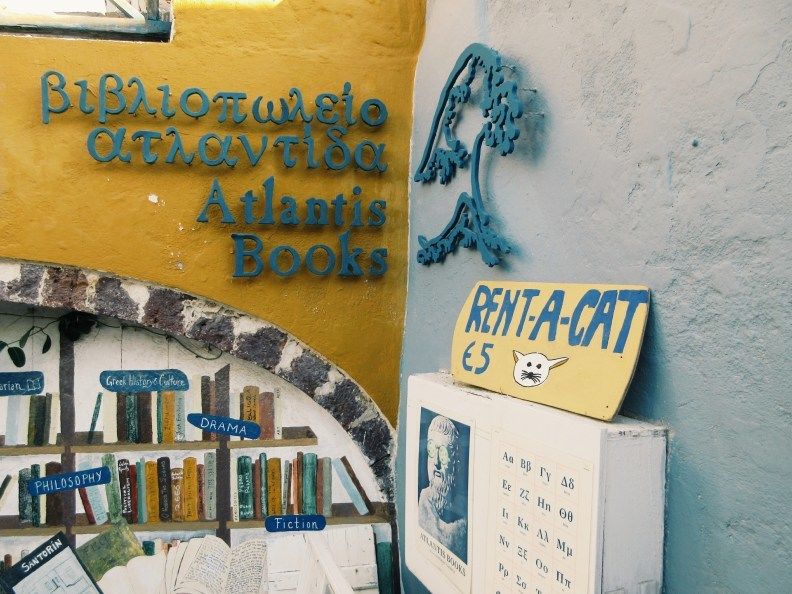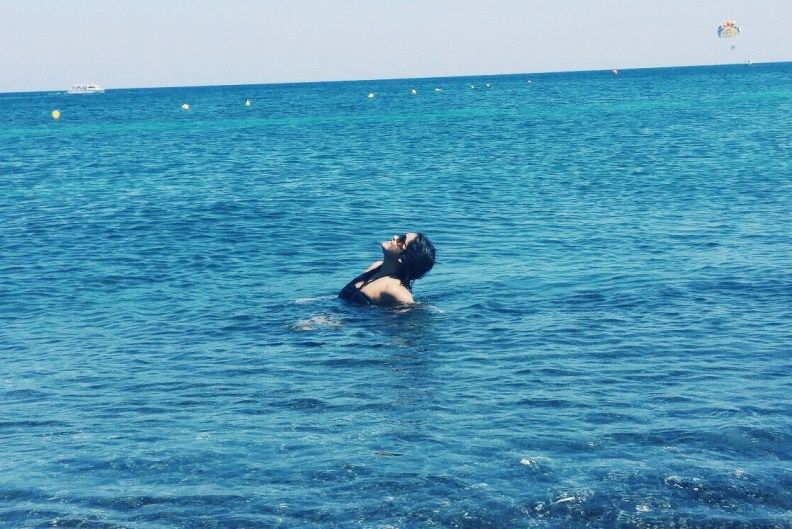 Eat some Gyros
Apart from gyros, souvlaki should also be taken into consideration(like, serious consideration, they're delicious x times your favorite food)
Drink those yellow donkey and red donkey beer. My favorite is yellow donkey. They're made locally in Santorini
Visit the Atlantis book store. One of the best book stores in the world. Photography was not allowed inside.
Spend some money on those Greek soaps. Trust me, they are amazing. I don't even need to shower for 2 days if I shower with those for one day. Smell so Gooood.
Take note of happy hours and get a table with a view of the sunset.
Spend more time in Oia than Fira(my opinion)
Visit Perissa Beach
Take a walk alone or with your friends and star gaze while being startled by the biggest sneeze ever(my friend sneezes in the best possible way, Booboo)
Pro tips!
People say Greece is cheap with whatever's going on but OMG! It isn't. We spent a lot. I mean, I had to compromise on my Nutella and beer for a while.
Book things in advance.
A very handy tip would be to book a vehicle or else you gotta wait a lot for those busses or shed tons of euros to get a cab
Public transport is cheap. But be careful, busses take a long time to come. Check with your hostel or hotel people about it.
Take a 5 hour ferry for 56€ while going from Athens (Pieras) to Santorini. Because you want to reach quicker, don't you? (Hellanic seaways)
Take a 8 hour ferry back for 40€ while coming back so that you can sleep in the cruise and dream about that holiday!
Oh! Make sure to pack some food before getting into the cruise. Unless you want to spend 12€ for a burger. ????
Take a hostel in Perivolas Beach since it's the red sand beach and has more younger people according to me. We stayed at Perissa, last minute bookings again!
I hope you had fun reading this as much as I did writing this and trying to recreate whatever I had I my brain. You know, there are few places I'm in love with, this has to be one.
Oh! Don't forget to say Yamas when you're in Santorini and are drinking some beer or wine. Yamas is cheers in Greek.
Ciao.
This post was originally published on Everything On My List.