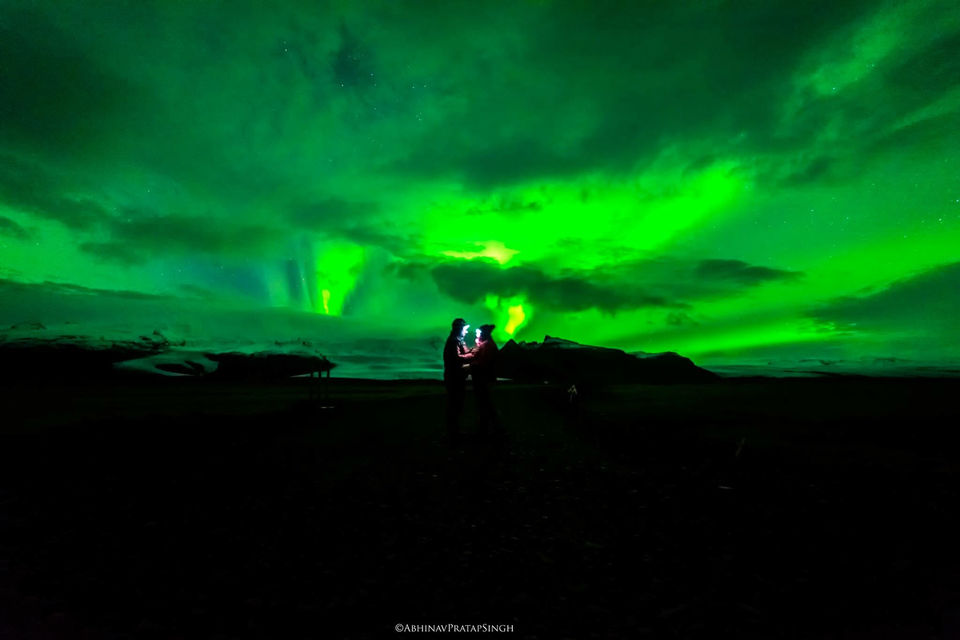 On a road trip to Iceland, at a completely secluded place with no trace of mankind...in the middle of nowhere the sky turns all green, violet, pink.....I could barely believe my eyes...was it for real...a major show of the Northern lights...Aurora Borealis...exclusively for us......This was the most amazing experience of my life (till now, I know soon there will be something else)... .
Watching the jet black night sky decorated with these zig zag dancing lights took us into a state of trance and it was like a mental orgasm or maybe meditating with your eyes wide open something like attaining Nirvana, I really don't know how to describe the sensation into words.... There is something magical about the pulsating flashes and ghostlike curtains soaring above the earth.
Watching the Aurora Borealis in abundance made me feel so lucky and blessed and it was for sure a life time experiences, being with the love of my life hand in hand under this magical sky was the most romantic thing in my life. .
And guess what we got the most lovely gift of our lives wrapped in pink exactly 9 months later. We were so tempted to name our little angel as "Aurora" .