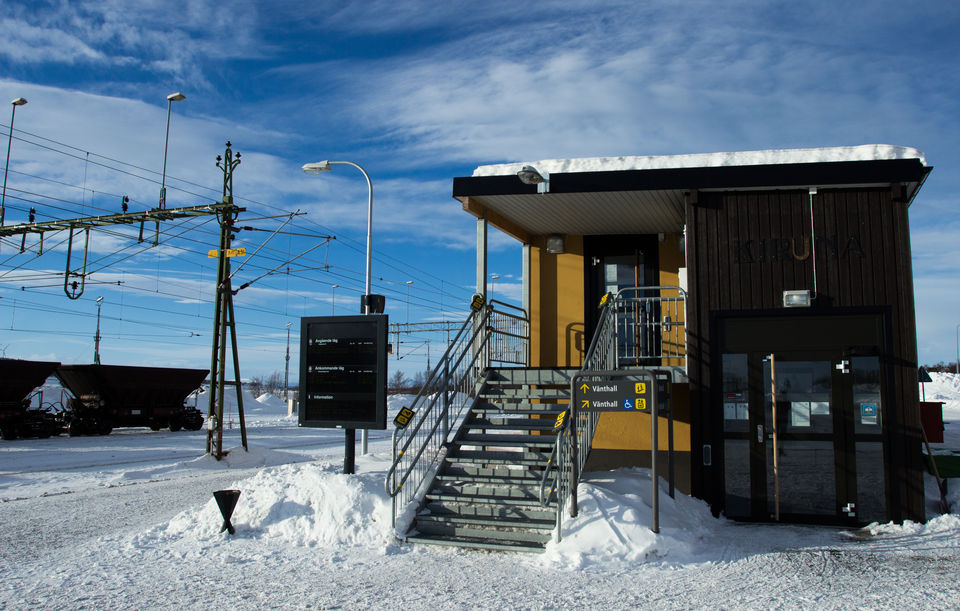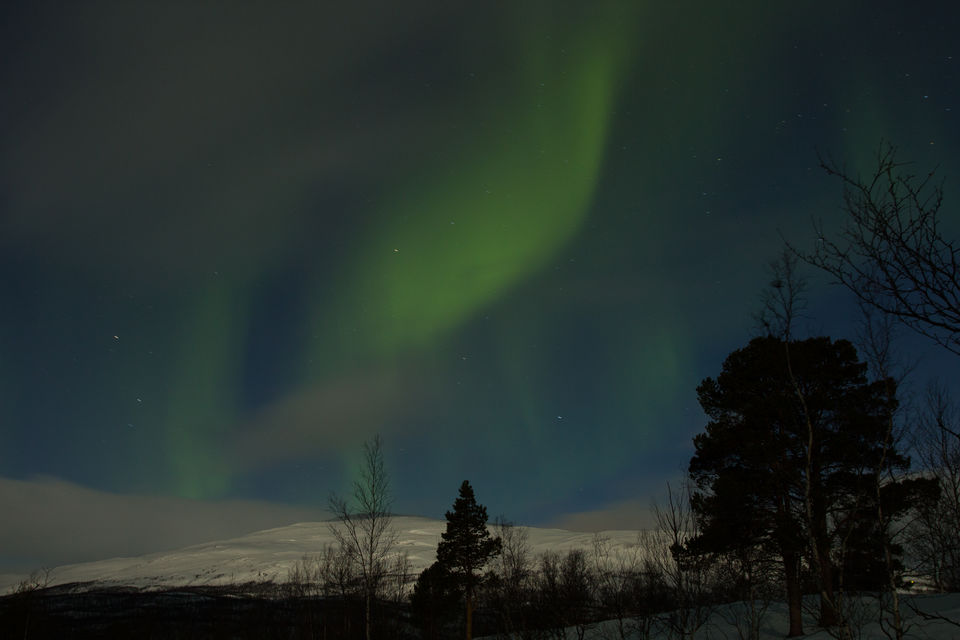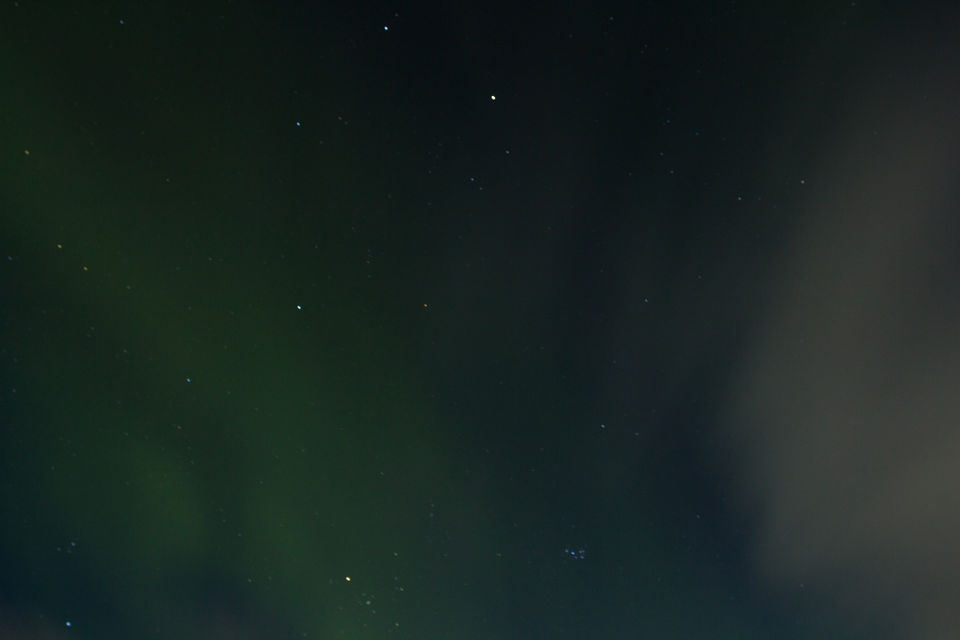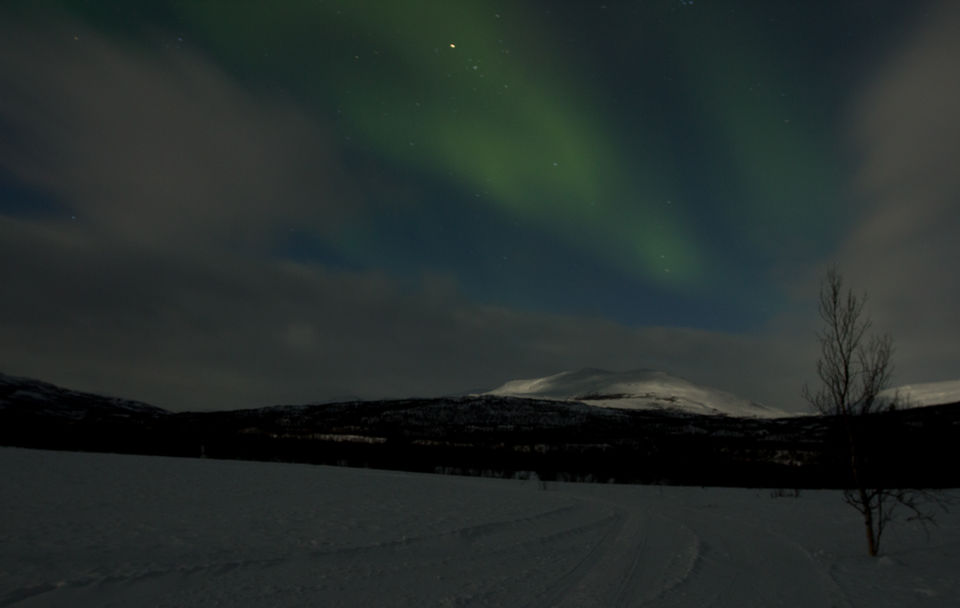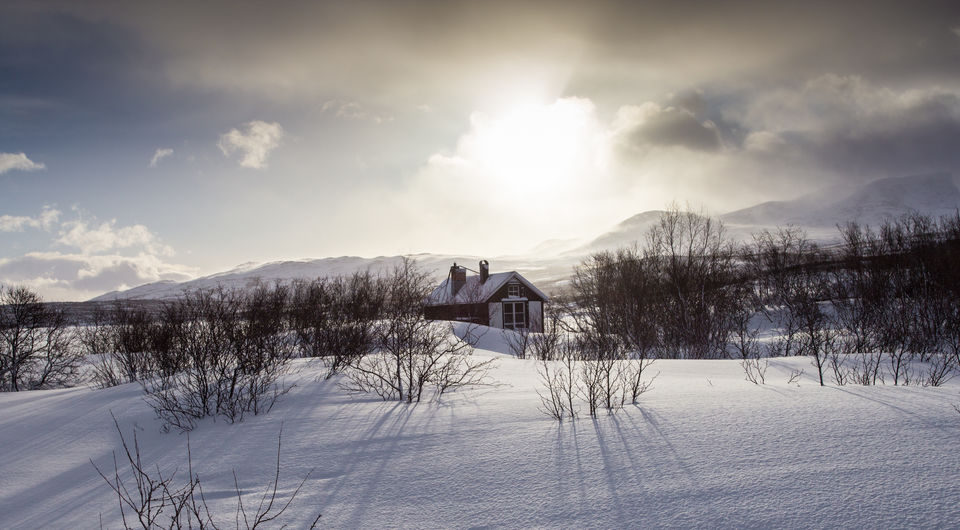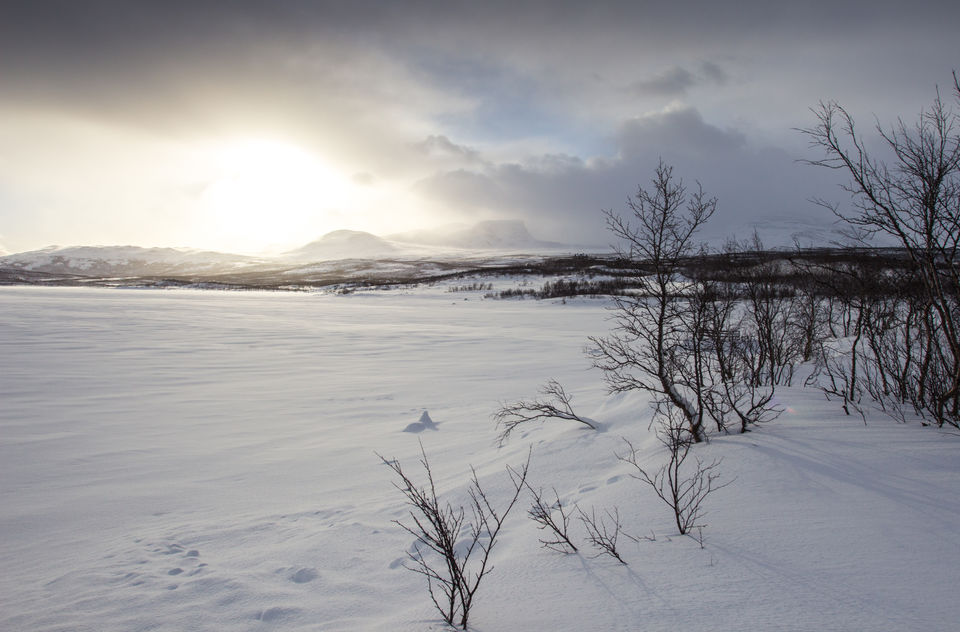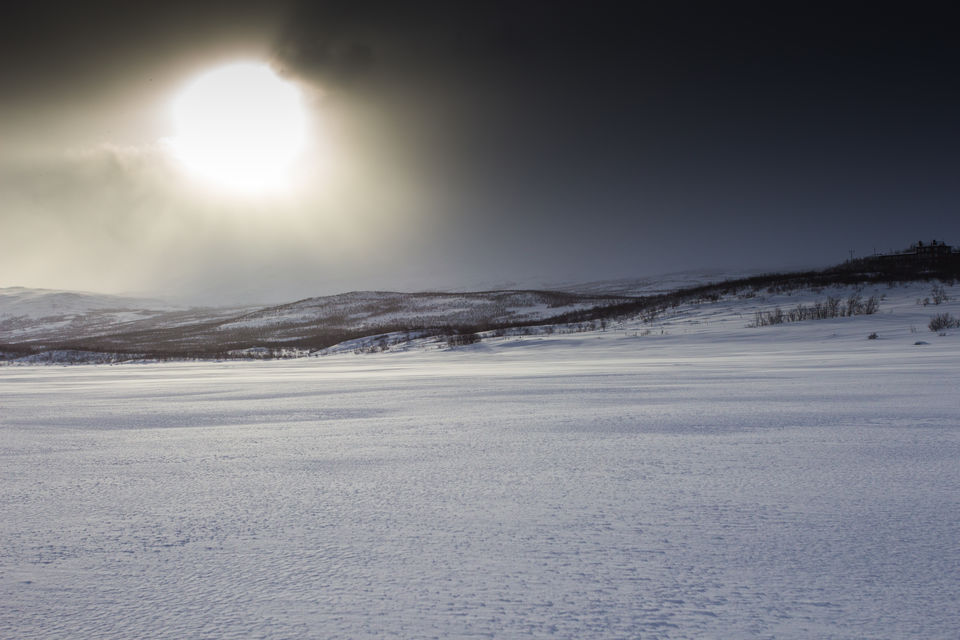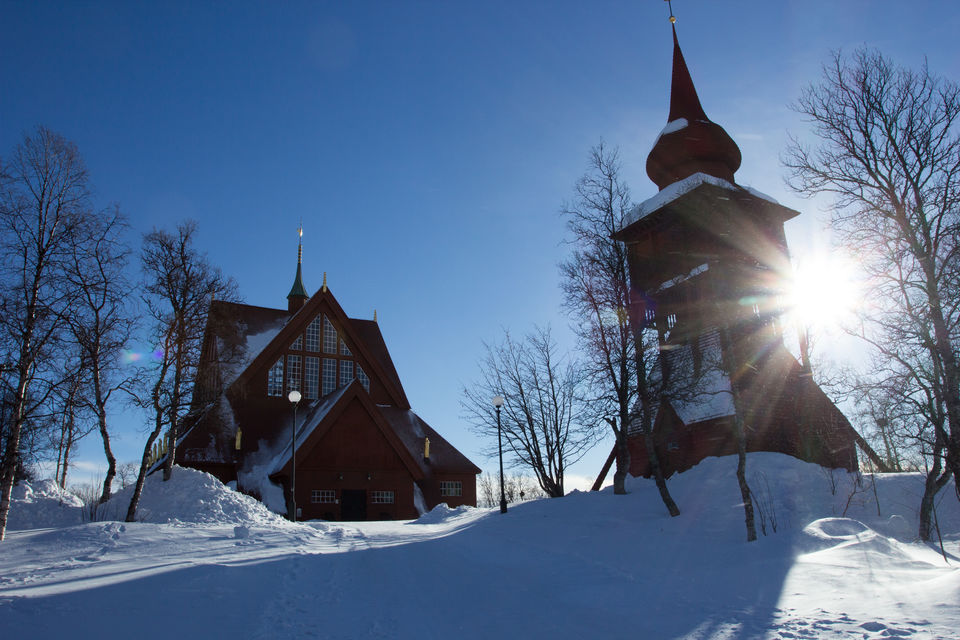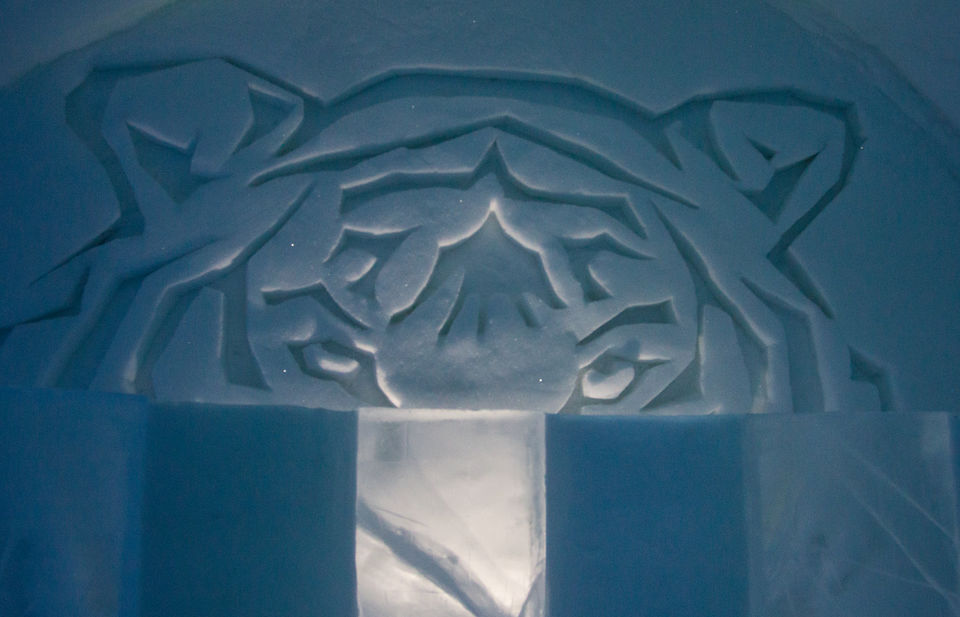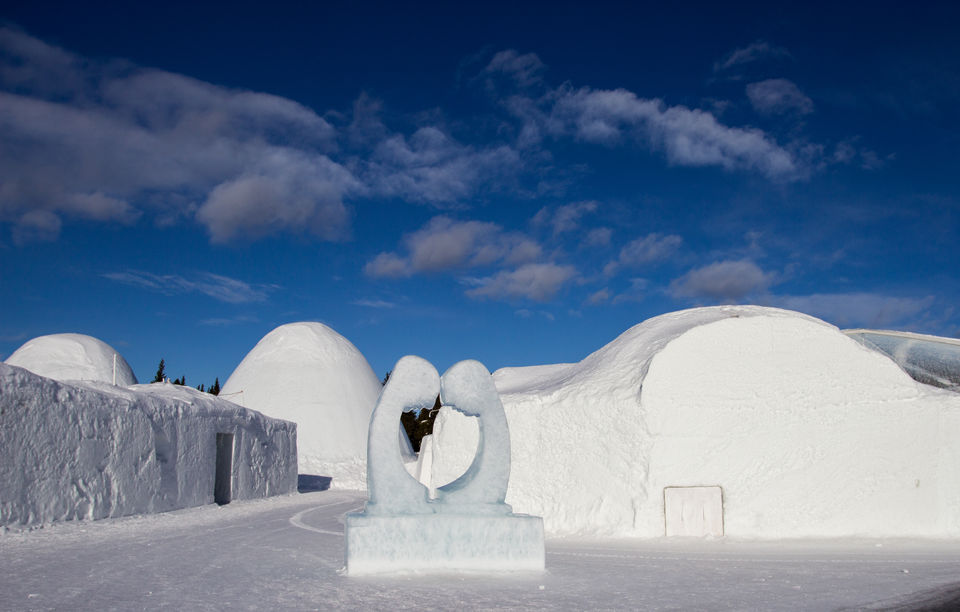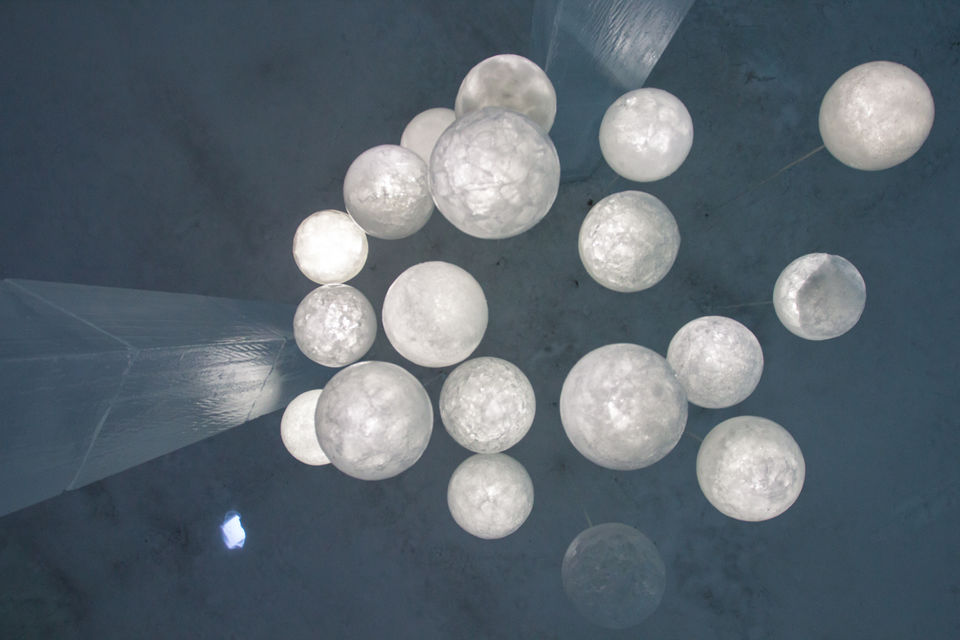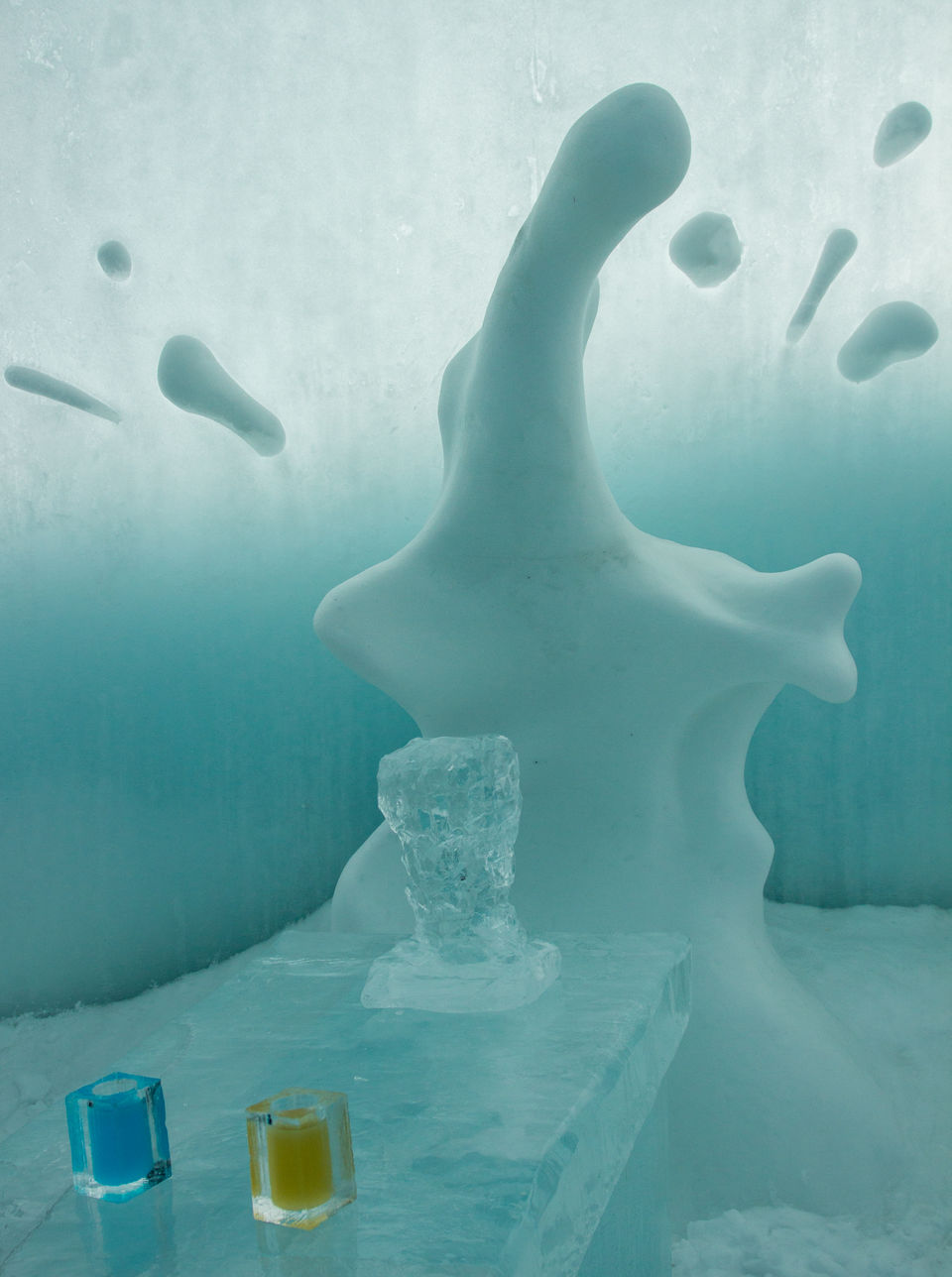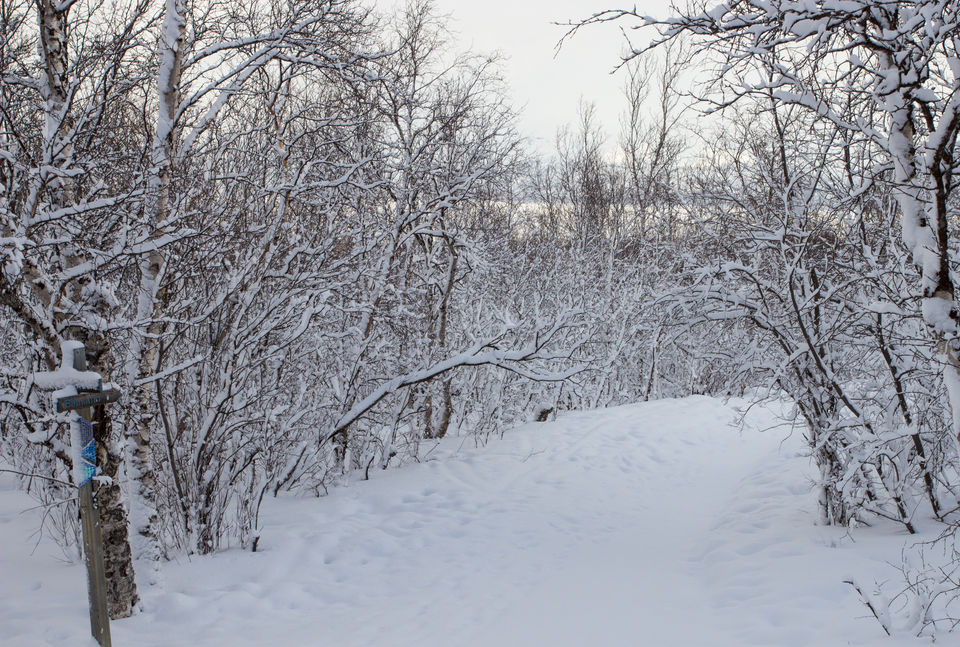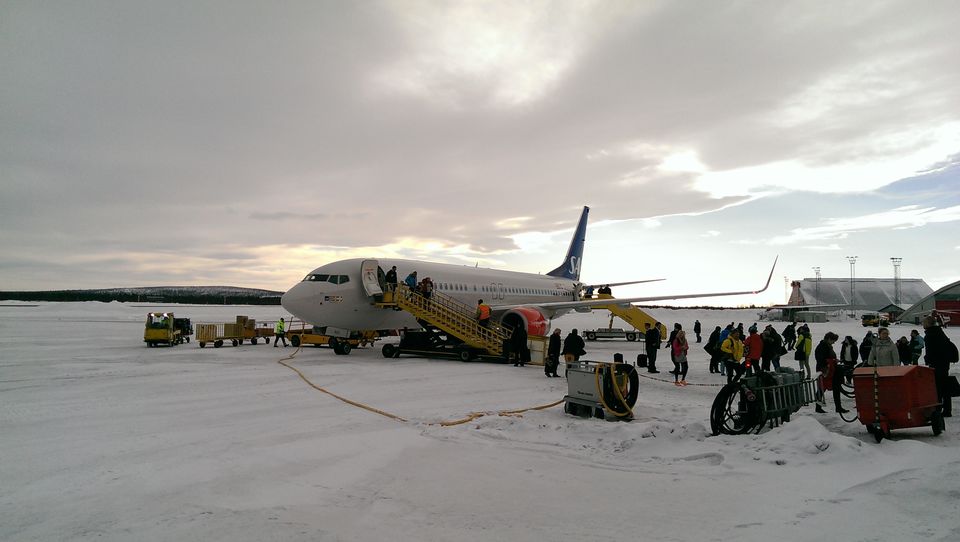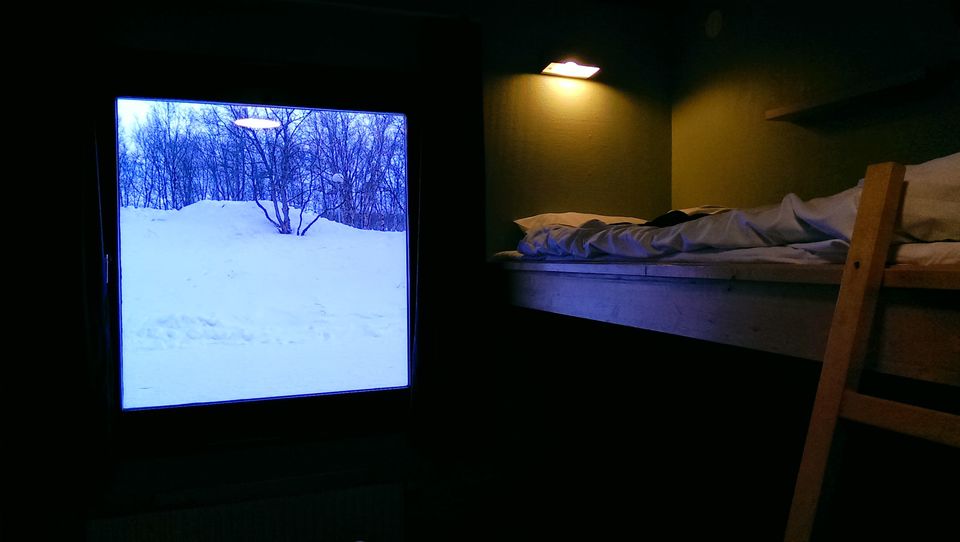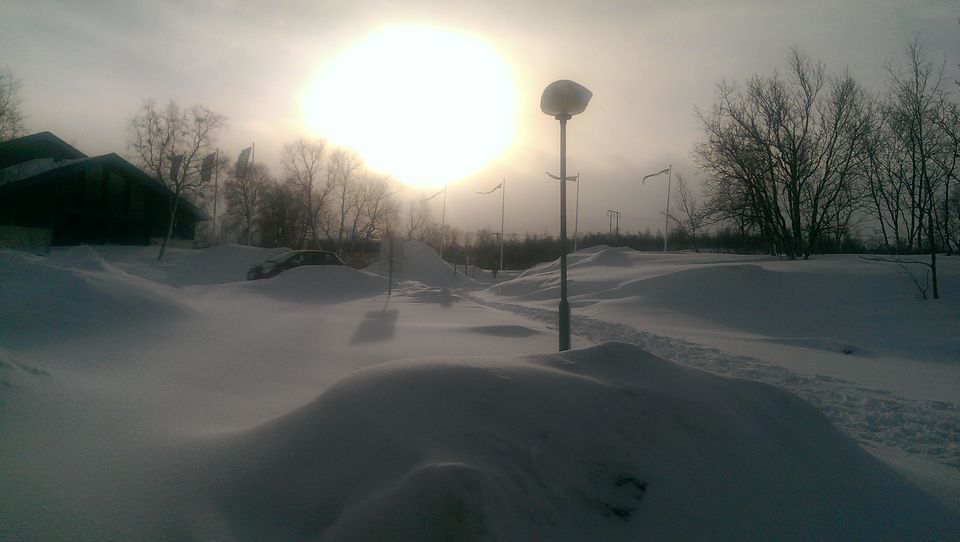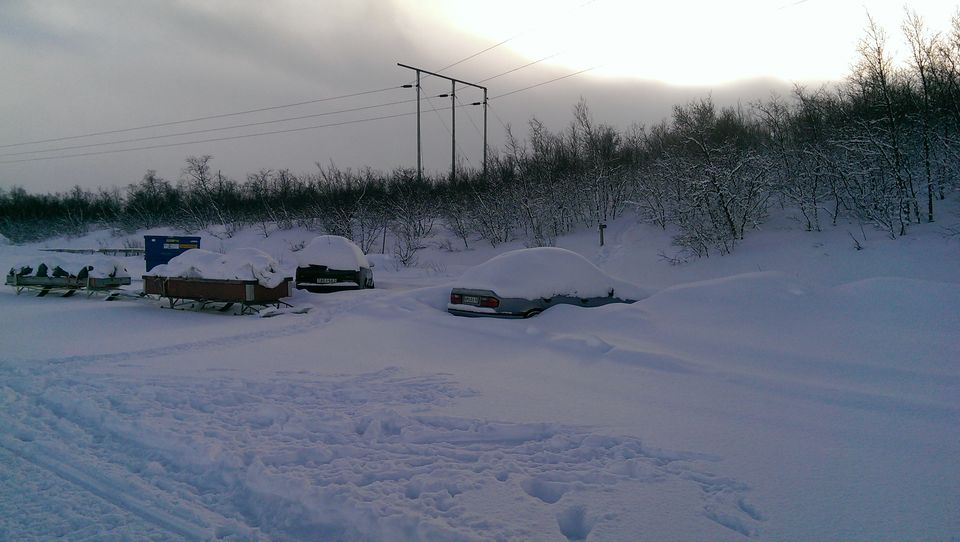 Wanting to see the Northern Lights since I was a kid, I jumped with joy when a traveler friend asked me if I'd like to go with her to North Sweden for a long weekend break in the hope to catch the Aurora Borealis. It took us 2 weeks to plan our travel from London, and we opted for the more difficult route of booking everything on our own instead of going through a tour operator to save some dosh. Well that and the fact that we'd met while backpacking, and it just seemed wrong to go as part of an organised tour. 
We flew to Stockholm after work on a dull Thursday evening, and this being the tail end of winters, we had no chance of seeing the city as it grew dark before our plane landed. Nonetheless, we wanted to make the most of our night, so we chose to eat at a Viking restaurant (Aifur) which had been highly recommended by our Swedish friends. Apart from the slightly embarassing moment when the usher (who was dressed as a viking) announced our entry to everyone already sat down for dinner, the experience was not to be missed. We ate in viking style, with forks and knives from that era, and drank viking mead. 
The next morning we flew to the little airport of Kiruna, officially setting foot above the Arctic Circle for the first time in our lives. Time was of essence though, as we had to take a train further north to the little known Arctic desert village of Abisko. We reached our hostel (STF Mountain Station) later the same afternoon and after a quick shower and a food refill, we headed out on our chase of the Northern Lights. 
We had pre booked a sled tour (Lights over Lapland) and after having worn the arctic onesie they supplied, we sat on a sled that was being led by a snowmobile. Our very friendly snowmobile driver, Peter, drove us for half an hour to a frozen marshland, with clear views of the sky, and asked us to start looking up, while he prepared some coffee for us in a nearby tent. We only had to wait for ten minutes, before we could spot what appeared to be a thin wisp of cloud stretching from one end of the horizon to the other. Only when the cloud turned wider, changed its color to green, and started dancing like we had never seen before, did we realise that this was our first sighting of the famous Aurora Borealis. We couldn't take our eyes off the sky, but I managed to quickly set up my tripod and take a long exposure shot of the lights. We were treated to the lights for half an hour before the cloud cover took over - we drank our coffee and headed back to the hostel. 
The next morning, we headed out with our snow shoes to cover a little section of the King's Trail. And roamed around in typical Arctic wilderness with no one in sight. This turned out to be the most calming walk we'd ever done, even when an Arctic storm threatened to blow us off course towards the end of the trail. We were booked to go up the Aurora Sky Station in the evening, but strong winds meant that the ski lifts that run up to the station were closed due to safety concerns. The station did open quite late in the night, but when we reached there (after a terrifying 30 minute ski lift ride), another storm had blown in which meant we had no chance of spotting the lights. Having said that, we did catch a glimpse of the lights while walking towards the base of the sky station. 
Having promised ourselves a trip to the frozen lake, we got up really early the next day, tiptoed out of our hostel room trying not to wake everyone up. Fumbled around with our snow shoes for a bit, got lost on the way, but eventually made it to the right track towards the vast frozen lake. We were told that the lake was frozen upto 3 metres, and it was safe to walk on it. We trudged very cautiously onto the lake and didn't try our luck by jumping up and down to test the ice (well I did, just a little bit before I was told off by my friend). 
It was finally time to say goodbye to Abisko, and we took the train back to Kiruna, where we had booked to go dog sledding (Active Lapland) during the night over the (frozen) river Torne. The arctic huskies which were leading our sled were very friendly, and were jumping with excitement before the ride began. We were lucky a third time when we got to see the Northern Lights again while dog sledding. Riding on a sled pulled by huskies on a frozen river while looking at the lights was most surreal. It was time to fly back to Stockholm the next day, but we managed to squeeze in a trip to the Ice Hotel in Jukkasjärvi where we saw the ice artists' work within the rooms of the hotel and treated ourselves to some drinks in ice glasses at the Ice Bar of the hotel. 
It was a most unforgettable trip, and my photos don't do enough justice to the beauty of the place, and that of the Northern Lights. I wish I could go chasing the lights again, in a different country perhaps this time!