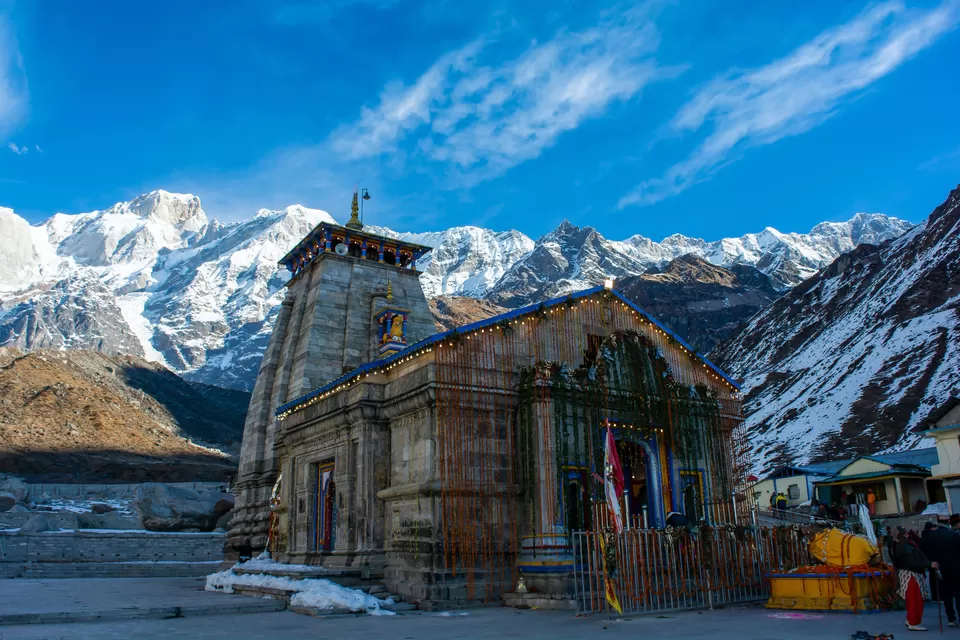 I have some exciting travel news to share with you regarding the tourism industry in Uttarakhand, India. As you may know, the state is home to the famous Char Dham Yatra, a popular pilgrimage circuit that covers four sacred Hindu sites: Yamunotri, Gangotri, Kedarnath, and Badrinath. But before you embark on this holy journey, there's some important information you need to know about the latest guidelines issued by the Uttarakhand government.
Due to the ongoing pandemic, the government has recently introduced new guidelines for the Char Dham Yatra, which includes mandatory registration for all pilgrims. As someone who loves to explore the beauty of India and its diverse cultures, I understand that these guidelines may seem like an extra hassle, but they are essential to ensure the safety of everyone involved.
So, if you're planning to undertake the Char Dham Yatra, you must first register online through the official website of the Uttarakhand government. The registration process is simple and requires you to fill in basic details such as name, age, gender, address, and contact information. You also need to provide details of your travel itinerary, including the dates of arrival and departure, and the places you plan to visit.
Once you complete the registration process, you will receive a unique registration ID that you need to carry with you throughout the journey. This ID also serves as a health pass and will be checked at various checkpoints along the way. If you fail to produce the registration ID, you may be denied entry to certain areas or be subjected to additional screening.
Apart from registration, the government has also issued other guidelines such as mandatory mask-wearing and social distancing, frequent sanitization of hands and surfaces, and avoiding large gatherings. The government has also limited the number of pilgrims allowed to visit each site at a given time to prevent overcrowding. To ensure a safe and fulfilling journey, pilgrims are advised to plan their journey in advance and book their accommodation and transport services accordingly.
The Char Dham Yatra is an essential part of the travel industry and attracts thousands of devotees from across India and other parts of the world every year. By following the guidelines issued by the Uttarakhand government, we can ensure the safety and well-being of everyone involved, including ourselves. So, let's all do our part and have a blessed journey to the sacred Char Dham sites!
Follow @khyatimaloo for more travel content!
Ready to travel for free? Earn credits and redeem them on Tripoto's weekend getaways, hotel stays and vacation packages!