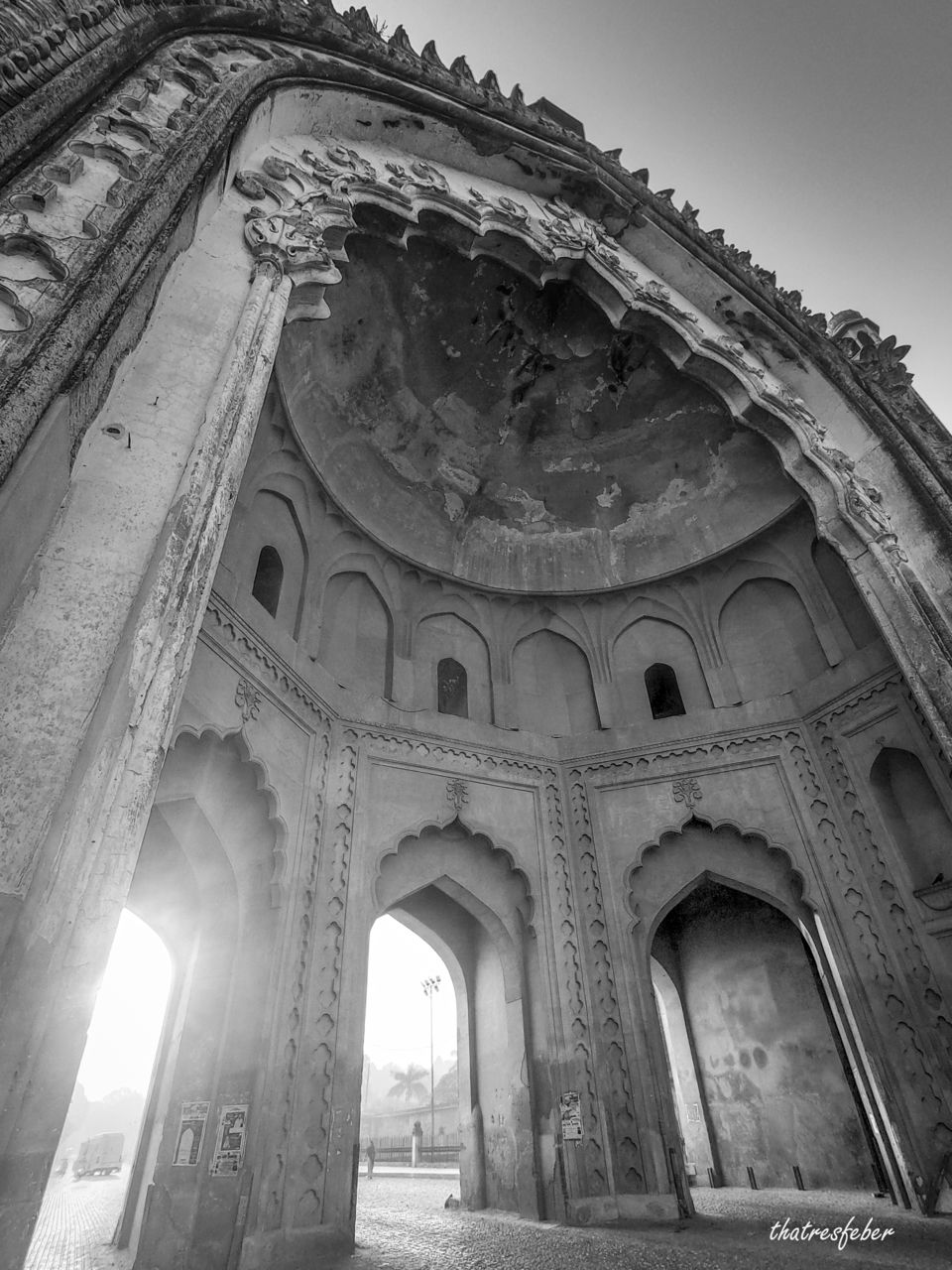 Do you love watching animation movies? I do too. Do you have a favorite? I think that's an unfair question. I'm sure you could name a few right off the bat. You see, the thing is, I love this movie by the name Ramayana: the legend of Prince Rama. It was released in the year 1992 and was a collaborative effort commemorating 40 years of India-Japan diplomatic relations. I love the Hindi-dubbing of the movie.
I watch this movie every year on Diwali. It is a ritual I follow. There was a time in my life when I had memorized the script and I love all the songs. Even my sister loves this movie who has otherwise hated every movie I have ever recommended.
Diwali happens to be my favorite festival. I just love the vibe. I had always wanted to visit Ayodhya in Diwali. This Diwali was the perfect opportunity.
I left for a two day trip to Lucknow and Ayodhya. I finished major attractions of Lucknow before leaving for Ayodhya in the afternoon to catch the Deeputsav 2019. This year over 6 lakh and 11 thousand Diyas adorned the ancient city of Ayodhya scripting a new Guinness World Record for the most number of Diyas ever lit.
October 25 - Delhi to Lucknow
I took an overnight bus from Delhi to Lucknow. I chose the most basic UPSRTC bus. My co-passenger happened to be a local of Ayodhya. I liked the guy aside from the fact that he kept munching on raisins and gutka (often together).
October 26 - Lucknow sightseeing & Deeputsav at Ayodhya
Thanks to the Yamuna-Expressway I reached Lucknow by 5.30. Freshening-up in a really smelly and overcrowded public restroom took another hour. I did not book a hotel at Lucknow as I was to travel to Ayodhya that very afternoon. I took a tuk-tuk from Alambagh ISBT to Charbagh. From Charbagh I took another auto-rickshaw to Bada-Imambada.
Bada-Imambada and the Rumi-Darwaza happen to be two of the most splendid monuments in Lucknow and are really close to each other. When I saw Rumi -Darwaza for the first time I was stunned by its aura. At midday, not less imposing, Rumi-Darwaza can pass-off for an ordinary looking structure. It really is about the context in which you see it. I've heard it looks beautiful at evening when the lights are on. I'm not a big fan of artificial lights, so I chose morning.
Rumi Darwaza in the morning was nothing short of magical. I walked towards it and this huge imposing structure seemed to grow up on me. The golden rays of the sun peeped from behind the three archways oozing warmth in the October morning. The passing traffic made this odd, almost ill-placed structure, seemingly frozen in time, look dramatically relevant.
Rumi Darwaza leads the way to an equally impressive Bada-Imambada. It is an architectural marvel. The tomb of Asaf-ud-Daula is 15 meters tall and is built without any supporting beams.
The Bhool-Bhulaiya built atop the tomb of Asaf-ud-Daula is equally impressive and a little intimidating. Since I was the first one to reach the monument, I ended-up being alone in this labyrinth for hours. It was fun and it is not possible to truly explore this place without actually getting a little-lost. Actually, getting lost is the best part. To add my two cents, you must experience this without a guide at-least once.
After this I went to the Clock-Tower, the Picture Gallery and the Shahi Hamam at Chota-Imambara. I spent some-time listening to Koran recital at the masjid before leaving for British Residency.
British Residency was built as a Residence for the British General in the 19th Century. The walls of the structure are still scarred by bullet and canon holes.
After the Residency I went to Poly-technique where I boarded a bus for Ayodhya. I reached Ayodhya in about two and a half hours. I had to go to Nayaghat where the Deeputsav was to take place. Nayaghat was about 5-6 kilometers away from where the bus dropped me. I hitchhiked the remaining distance.
Deeputsav was unlike anything I have experienced before. About 4 lakh diyas were lit at Nayaghat. Getting to the Bank of the Saryu River was difficult because of the crowd. I jumped three walls to get there. Not that I would recommend anybody to do that - just saying, you know. I spent about 2 hours at the ghat just sitting there. I also managed to relight a lot of diyas. After that I went back to my dharamshala which I had managed to get for INR 200 for 24 hours.
October 27 - Ayodhya & back
With the Deeputsav over, there was not much to do in Ayodhya. I started my morning with a visit to the ghat where I sat for about an hour, watching the diyas being cleared. They covered the ghat with cement to soak-up the grime from the diyas. They would shovel them into a jute sack and throw into a collection vehicle. I don't know, it was fun to watch. If you can keep it, I'll tell you a secret. I even took a diya for myself, just for keepsake. Touristy things I end-up doing.
Next, I had a hearty breakfast. I ate whatever I could find locally, poor sabzi, chole chawal and baati chowkha. With my tummy-full I set-off for Ram Janam Bhoomi and the site of the demolished Babri Masjid, inside I saw Ram-Lalla, a child version of Lord Rama, a Hindu deity. I had to go through 5 security check-posts (if you're planning to visit).
After that, I went to the local Diwali market, Raja ka Ghar and Hanuman Garhi Mandir. That was all that seemed interesting to me. Post that, I went back to my dharamshala, rested for a while and then headed back to Lucknow.
Once back in Lucknow I explored the two local markets, Hazratganj and Aminabad. I tried the delicious Mutton Tunday Kebobs which melted in my mouth. I came across suspicious looking Pink Kashmiri Tea and gulped it down anyway (wish it was a little sweeter). I had a glass of milk and went to Alambagh ISBT Where I took a UPSRTC bus to Delhi. It might interest you to know that I was the only passenger in that bus that night.