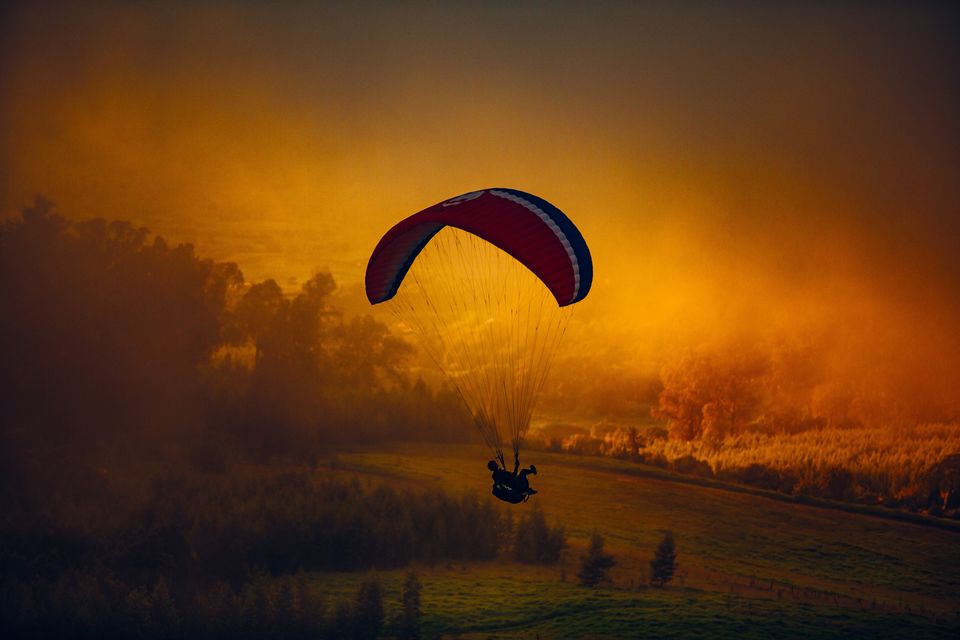 Skydiving has always been one of those once-in-a-lifetime experiences that has featured on most of our bucket lists. You jump out of the plane and lo and behold, you are as free as a bird with the earth below you and an endless stretch of blue and white above. Nothing can ever come close to that feeling of floating in mid-air, your heart throbbing and your soul, thrilled beyond measure. Well, here's your chance at crossing it off your bucket list, and without spending a single penny.
It's really quite simple. You have to post a fantastic picture on Instagram, for a chance at winning a free skydiving jump!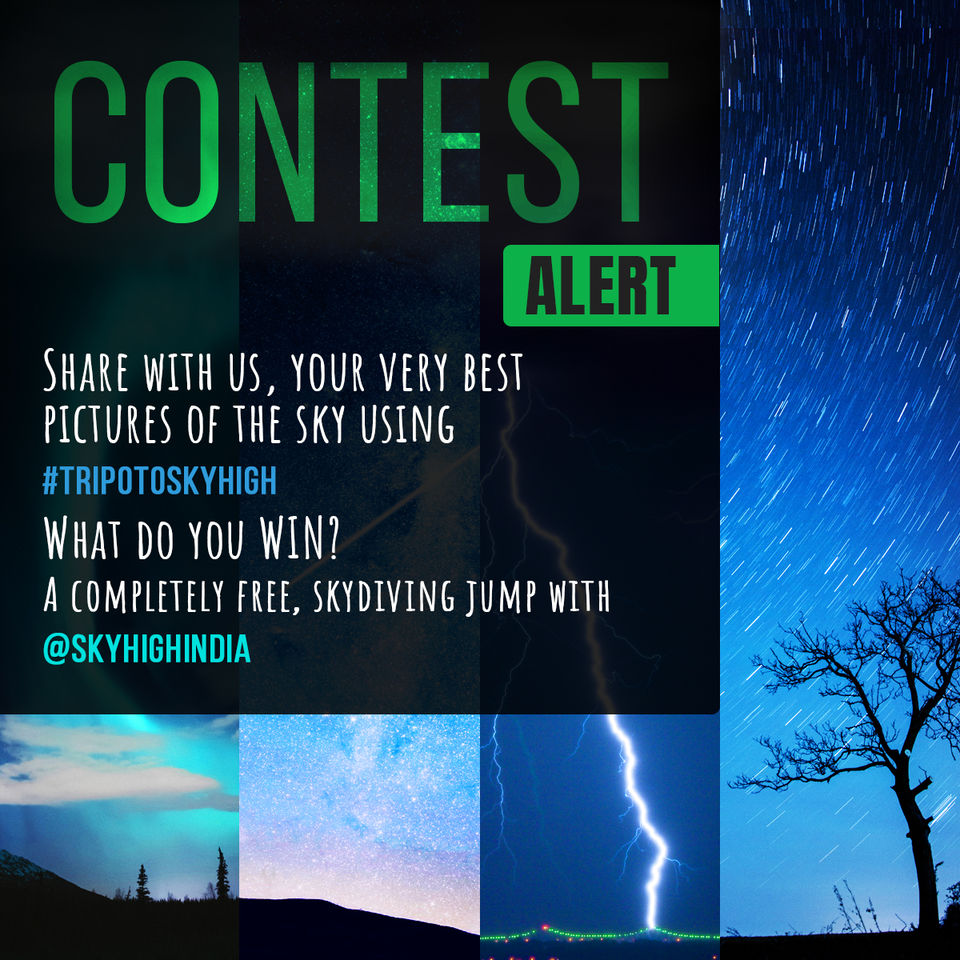 Share with us on Instagram, your very best pictures of the sky. It could be the odd rainbow, a spectacular sunset or an iconic skyline. Make sure that you're following @tripotocommunity and using #TripotoSkyHigh in your post.

What do you need to do?
• Follow @tripotocommunity on Instagram, if you aren't following us already

• Share your best pictures of the sky, using #TripotoSkyHigh
• In the post, be sure to tag @tripotocommunity

What do you win?
You stand a chance to win yourself a completely free, skydiving experience with Skyhigh India. And here are the details:
The tandem jump will include:
• One tandem jump with the instructor
• Video and still photographs of your jump on a special Skyhigh USB
• A coffee mug and T-shirt
• A certificate from Skyhigh confirming your successful jump with Skyhigh India
Where is it?
Two to three hours away from Delhi via the Yamuna Expressway, the jump will take place at the Aligarh Airstrip, on the Aligarh-Kanpur expressway in Uttar Pradesh.
A few rules:
• Only posts submitted between September 25, 2017, and October 9, 2017, will be considered for the contest. Winners will be announced on October 10, 2017
• The winner of the contest will be awarded a free skydiving jump
• The skydiving jump will be sponsored by Skyhigh India
• The winners will be chosen by Tripoto's editorial team
• For any contest related query, you can contact us on info@tripoto.com
If I were you, I would start shortlisting those pictures right about now. Also, you could head to our Instagram for more details, and your daily dose of travel inspiration!