Travelling has evolved tremendously over the years. We are at a point where almost everyone is talking about trekking, backpacking and exotic vacations. In fact, travel has become almost a necessity among urban Indians, most of whom visit 5-6 new places a year, on an average. We caught up with Col. Raj Mohan Bhatnagar, an avid traveller who has been trekking and backpacking since the 1980s. Let's see what he has to say about the changing trends in travel.
Hi! Tell us about yourself and how you got interested in travelling.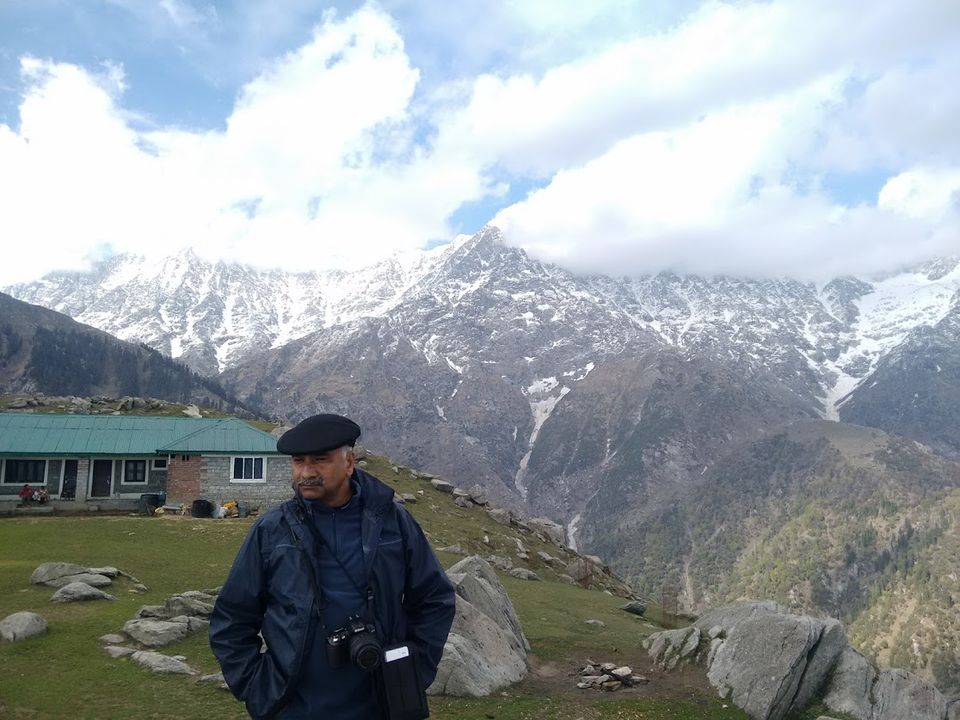 "After serving in the Indian Army for 36 years, I retired in 2016. I am an outdoorsy person, having been born and brought up in Nainital. I was surrounded by the pristine beauty of mountains and exploring them was almost an instinct. I have studied in St. Joseph's College, a school run by Irish brothers and this is where I first got introduced to the pleasures of travelling. It started with picnics from school to a nearby river stream or the lawns of Government House. These were not mere outings, but events where I realised that I absolutely loved going to new places. Even now, I feel unsettled if I have to stay in one place for a long time, I am always yearning for the hills."
What places did you visit in the 1980s?
With gleaming memories in his experienced eyes, Col. Bhatnagar reminisces about his college days. He tells me that he went for a trek to Pindari Glacier and travelled widely across Uttarakhand to places like Dhikala, Ranikhet, Gwaldam and Vardhon, to name a few.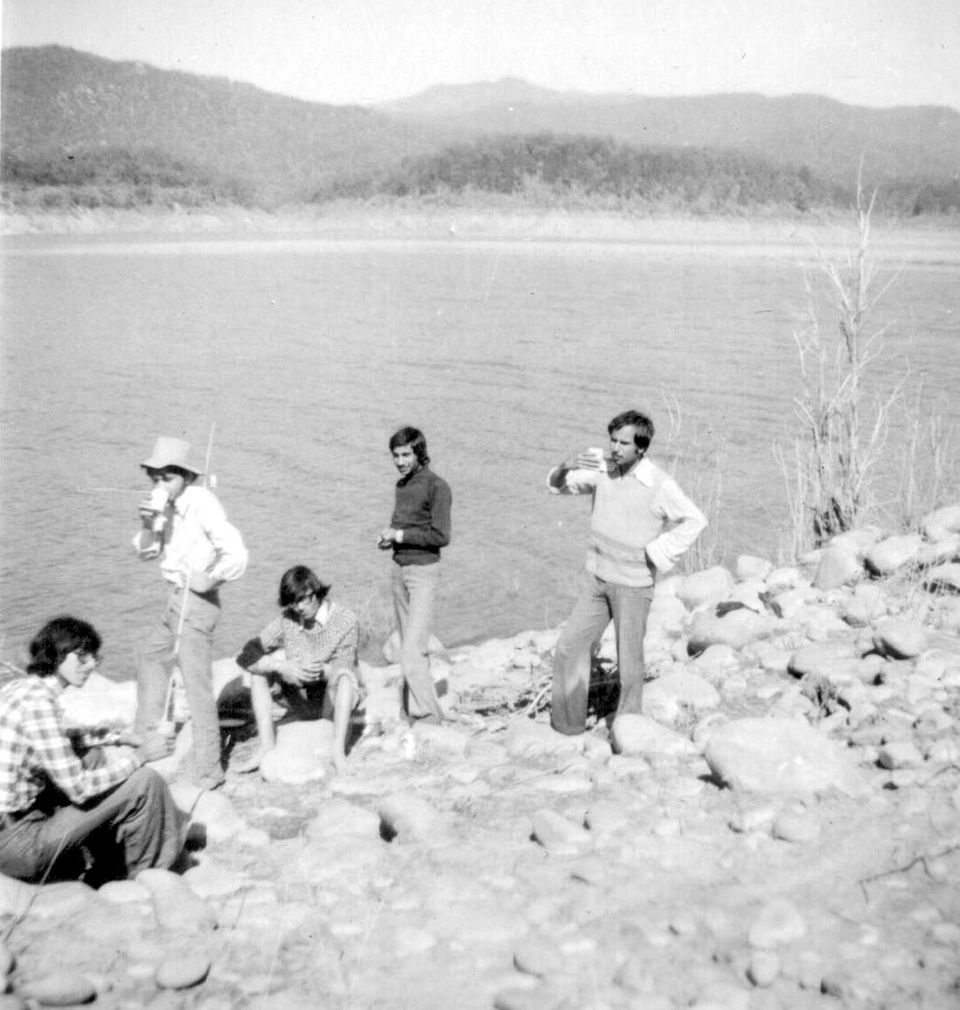 "We would even bunk college to hike to places in and around Nainital like the famous Cheena Peak, Barapatthar, Land's end and Khurpatal," he adds. "My gang of friends were all as enthusiastic about travelling as I was, so it was an ideal situation. In fact, every time the five of us sat huddled in my lake-facing verandah, my mother would remark "Where are you planning to go now?" She knew that this was a sign that yet another trip was in the offing."
How were travelling and backpacking different back then?
Research and Navigation:
"Firstly, you have to understand that the Nainital we used to live in was much more secluded and even less populated than it is now. It was the quintessential small town, almost like a cocoon that we lived in. All that we learnt about the world outside was through books, radio and heresay. We did not even have a television or phone back then, let alone the convenience of saying "Ok Google" and finding a million results for anything you can imagine! Now, you can see photos of a place, read traveller reviews and then decide on a trip. Earlier, you just had to take the chance.
On managing travel expenses:
Col. Bhatnagar tells me that he and his friends would travel on a shoestring budget. They would choose destinations simply at whim, contact people who had been there and talk to them about the route. "From there on, we would be completely on our own. With less than ₹50 in our pockets, we tried to be as self-sufficient as possible," he said. They would mostly walk everywhere they would go, sometimes walking 20km at a stretch. Hitch-hiking was not as common at that time since there were limited cars. But if an empty car or truck would pass by, they would take a lift.
What about meals?
In addition to this, they would carry their own rations to save money. One of his friends was an expert in fishing and fish was their staple diet while backpacking. He recalls, "Earlier trek routes were not lined with traveller cafes like they are now. There was no concept of ready-to-cook meals either. So we also had to manage food, but that's what made it even more challenging." Col. Bhatnagar adds that now backpacking has become easier. Earlier only those who truly had a spirit for adventure would head out for long trips.
Free accommodation hack from the past:
"Recently on solo trips, I have experienced the convenience of staying in traveller hostels and monasteries. Back in the '80s, we would request the village sarpanch to assign us a place where we would bunk down for the night. Thankfully, we have always been lucky and never had to sleep out under the stars. Now, you can simply pitch a tent wherever you go, so that makes backpacking even more convenient."
Equipment:
"Today, brands like Decathlon and Wildcraft provide high quality trekking gear. In the 1980s, we would brave treks wearing average tracksuits and normal sports shoes. Backpacks too, were not as sophisticated as they are now; they used to be extremely cumbersome."
Communication:
"In my time, if something untoward happened to you in a secluded place, there was no way to call for help. Today, you drop in a message, and you can have rescue resources at your disposal from air ambulances, helicopters and medical treatment, Now it's much safer to explore hidden trails."
Memories:
"Now when I go for a trip, I come back with my smartphone full of pictures to share on social media, however, back then, we only had reel-cameras. One had to prioritise because film rolls were expensive and developing and printing them added to the expense.", Col. Bhatnagar goes on to add, "..but that had a charm of its own, we really knew how to enjoy the present and appreciate the beauty of a place with our own eyes and senses." Even for this article, all my friends dug into their old albums and even then, we could only get a few. However, even 35 years later when we meet today, we've only got a bucketful of beautiful memories to reminisce.
Tell us about your most memorable time on the road.
The one with the wild boars at Corbett: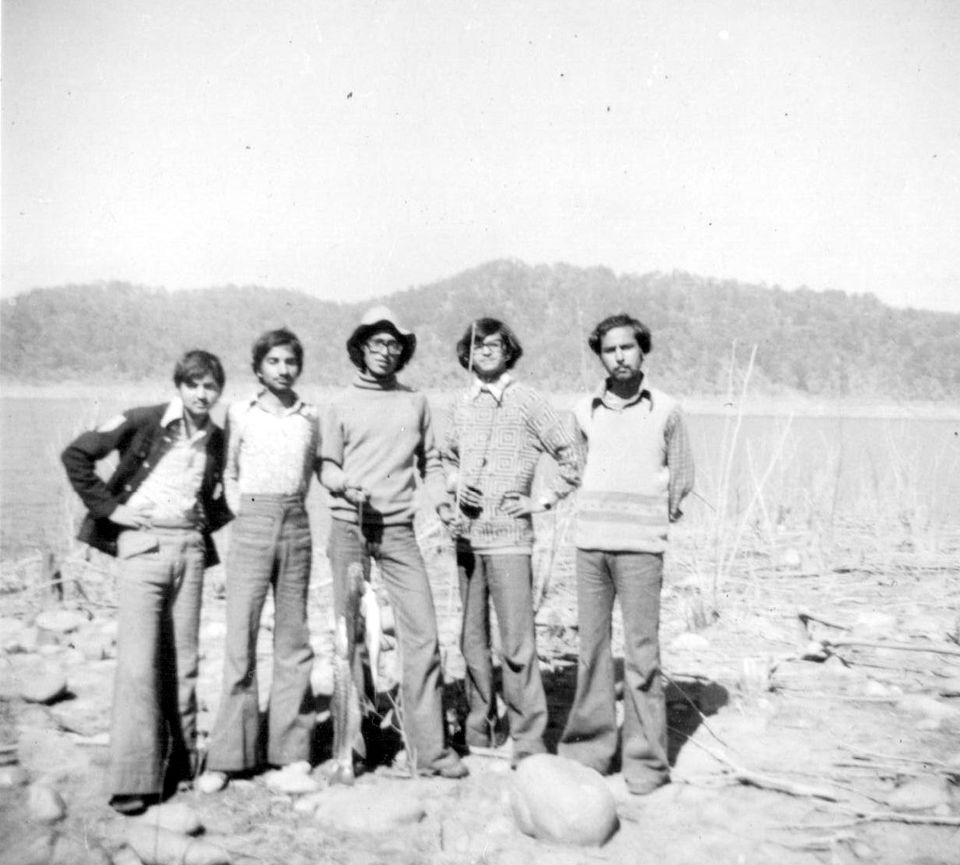 Col. Bhatnagar goes on to describe an experience in Dhikala, near Corbett National Park. He says,"We walked all the way from Nainital to Dhikala, which is roughly 60km. This was supposed to be a short 3-day trip, so we had carried enough food from home to sustain ourselves. However, upon reaching Dhikala, we were so hungry that we ended up finishing all the food in one sitting! We realised that there were no dhabas or restaurants around, so we bought a ₹2 fishing license, a block of butter and ended up catching about 5kg of fish straight from the reservoir." Another story that he recounts is about the time they were almost attacked by wild boars. "Wild boars have a tendency to run in a straight line and attack; they are vicious and extremely powerful. We were walking along elephant grass, but went back a few yards to wait for a friend who stopped to answer a call of nature. Suddenly, a sounder of boars zoomed like a storm at the exact place where we had been standing a few minutes earlier. There was no way we could have survived if it weren't for my friend and his weak bladder."
Surrounded by villagers at Betalghat:
On yet another trip, when they were in Betalghat, they suddenly found themselves surrounded by the menfolk of the village. Not used to seeing random travellers, the village dwellers took them to be intruders and were ready to fight. Thankfully, they were able to calmly make them understand that they did not mean any harm, and the matter was resolved with the sarpanch intervening.
To face the snakes or not at Vardhon: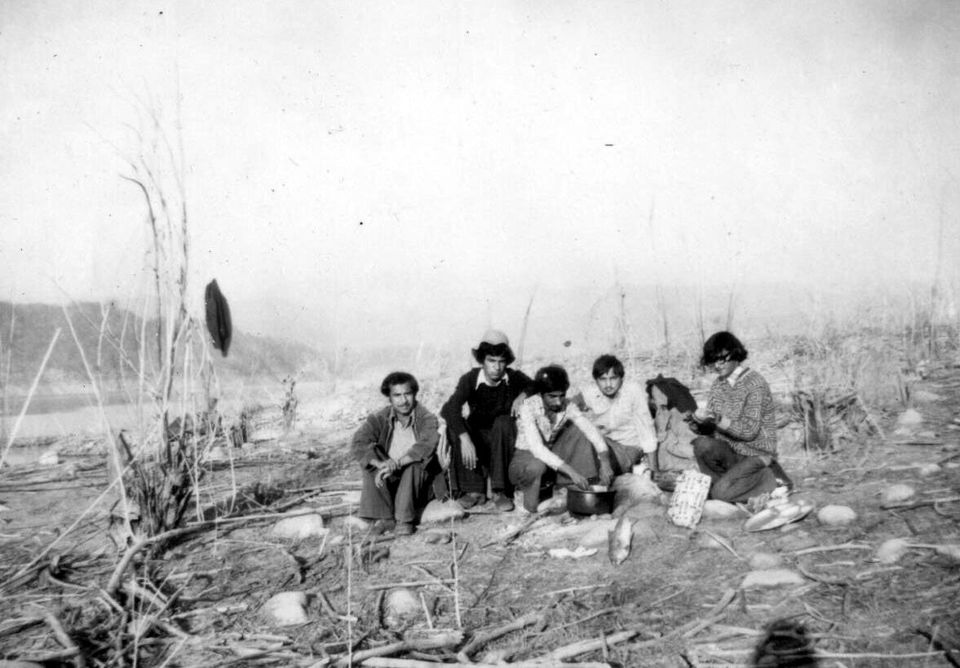 Another memorable experience, Col. Bhatnagar talks about, "We were relaxing by a river and had immersed our beer bottles to cool. In the evening, when we proceeded for a bonfire in the village, we realised we had forgotten our beer bottles! Here arose the conflict -- to spend the night sober or brave a pitch-dark path infested by hundreds of snakes. Like any intelligent group of young people, we chose to risk our lives rather than give up our beer. We tossed a coin and along with another friend I was chosen to undertake this risky mission." The Col. goes on to swear that there were as many snakes on the path as ants near an ant hill. But lo! in the end, the beer bottles were successfully evacuated and consumed.
What are your thoughts about travel in 2020?
"I think it's amazing how travel has experienced a sudden boom in the last few years. Thanks to new facilities like cheaper flights, bags of available information and hostels, backpacking and travelling are accessible to many more than they were during my time. I also see a lot of women travelling alone and in groups. This is a refreshing change because in the 1980s societal concerns prevented them from travelling solo or even with friends. I think these evolutions are required!"
What was the best part about backpacking in the 80s?
"Apart from the crazy experiences, I would say it was the fact that we could be away from the world for a while. We barely ever contacted our homes while away on our trips; we weren't even expected to do so. Those few carefree days of travel were exclusively ours. We were not answerable to anyone and could go wherever we felt like. These days, with the boom in technology, your friends and family are in constant touch with you over WhatsApp and Facebook. There's no denying that this has its own perks as it keeps us connected, but this means that you never really leave. You're not on a vacation if you're bogged down by the pressure of posting perfect photos with long captions on Instagram. Earlier, people used to travel just for their own selves, not for photos, and there was sheer joy in that simplicity," he comments.
How do you continue your passion of travelling in the present?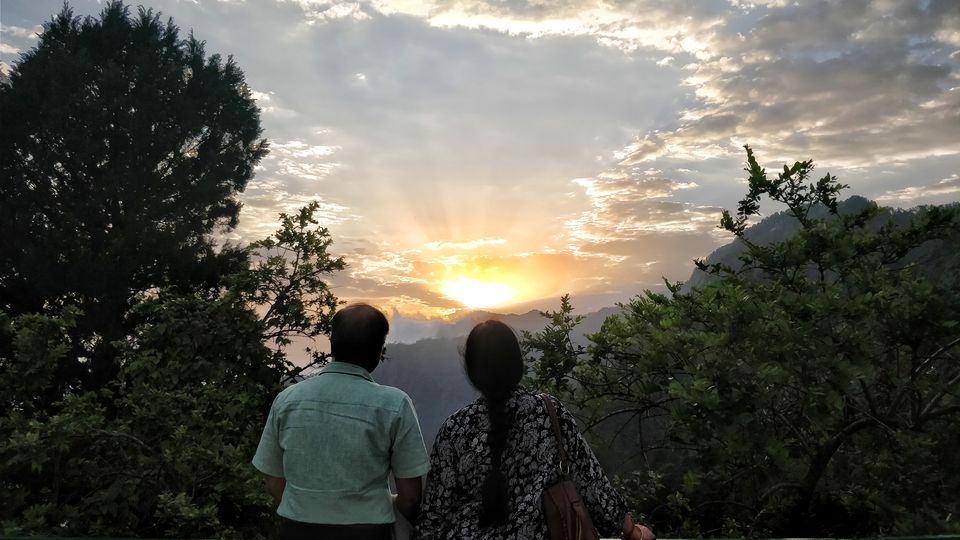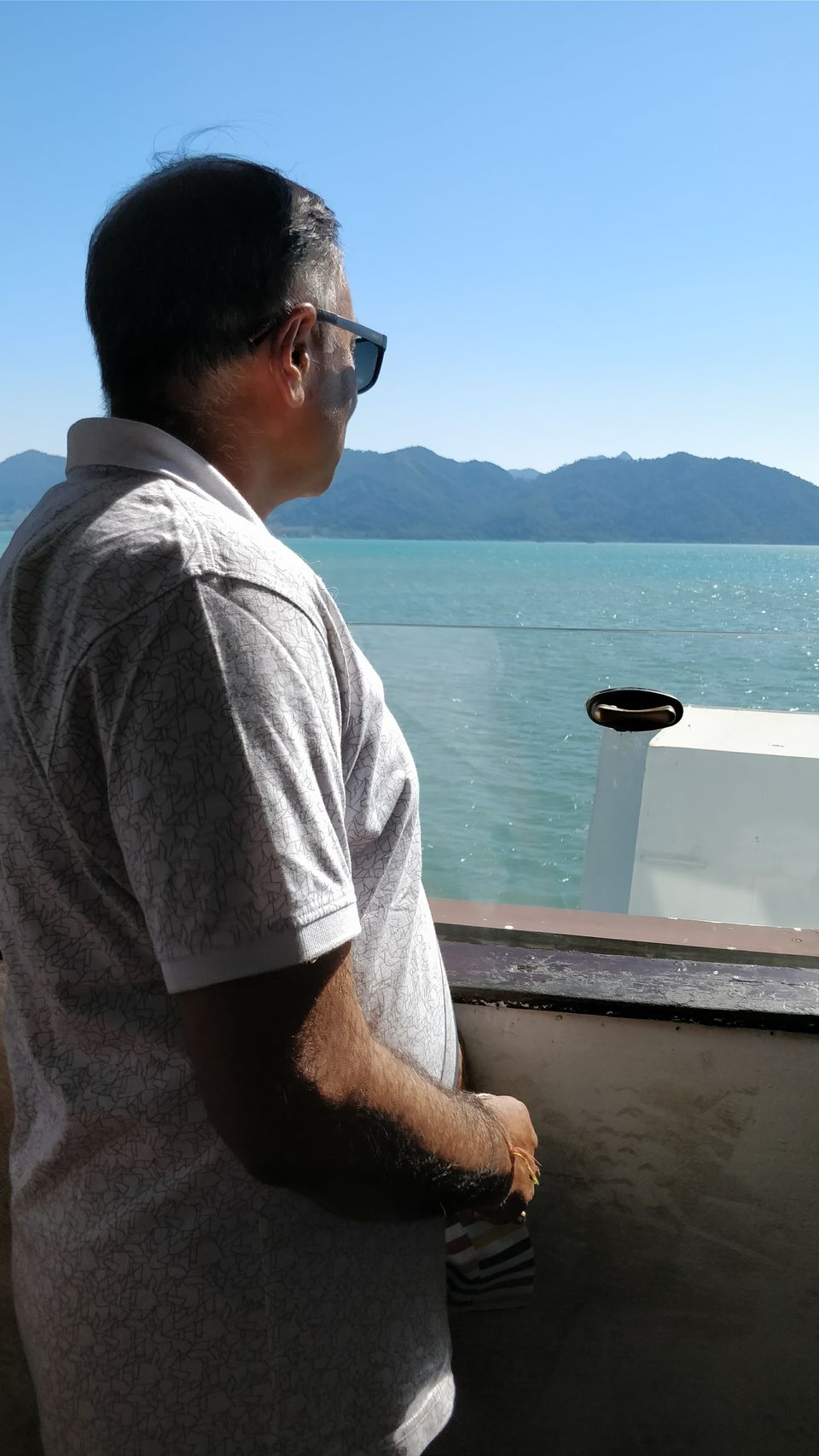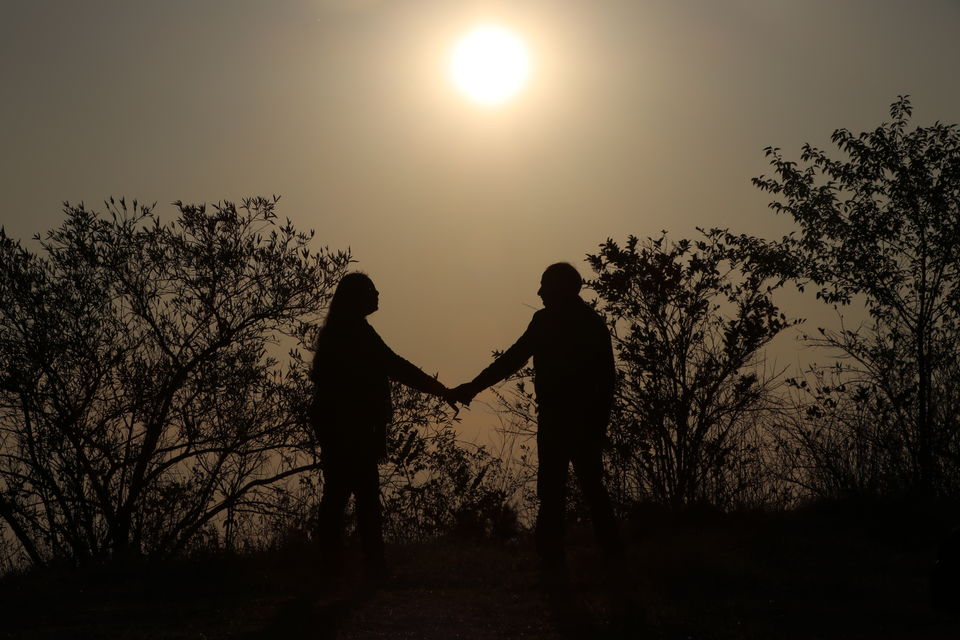 Now that I am retired, I travel around the country and abroad with my wife. However, even now, we try to keep our travels as spontaneous and adventurous as possible. At the same time, I have also started a homestay, Aspen Cottage in Nainital, where I enjoy hosting travellers from around the world. Meeting travellers and listening to their travel experiences remind me of my college days and keep me young at heart!
It's always a great experience talking to travellers from different places and even different times, and this was no exception. Travelling is so convenient today that there's truly no excuse to sit at home and waste time. What do you think?
Have more such travel stories? Share them on Tripoto by creating a blog.
Subscribe to Tripoto's youtube page for more travel inspiration.