At a jaw-dropping 6,252m, Swargarohini trek sets your pulse racing at the very first glance. Residing in the Garhwal Himalayas, the mountain belongs to Uttarakhand's Saraswati range and sustains dizzying pinnacles and unfathomable valleys. Quintessential to the hills, Swargarohini's romance is addictive – yielding layers of snow shimmer away like a thousand little suns, frost-laden rhododendron thickets greet you at sporadic intervals and the choppy Tons River snakes its way through alpine pastures. And in the midst of this lies Ruinsara.
Part of the Govind Pashu Vihar Sanctuary, the glacial blue lake sits on the foot of the Kalanag peak and is flocked by an array of rare birds.
What's so special about Swargarohini trek?
Just to pique your interest a wee bit more, Swargarohini translates to 'stairway to heaven' and owes its name to the Hindu epic of Mahabharata. If legends are to be believed, the path formed by these peaks were embarked upon by a dog, the Pandavas and Draupadi. One of the most thrilling treks you could ever embark on in India, these eight days at Swargarohini will stay with you long after you have left its snowy terrains.
Where is it
The base camp for Swargarohini trek is located in Uttarkashi district's village of Sankri. Ten hours away from Dehradun, the drive takes you through numerous tiny villages such as those of Purola, Jarmola, Mori and Naitwar. Sankri also acts as the basecamp for the treks of Kedarkantha and Har-Ki-Dun. Reach the base camp as early as you can, as the village planted at 1950 metres above sea level subjects you to the most cinematic sunrise.
Reaching Sankri
By bus: There are two direct buses operating from Dehradun. Both operate from opposite the Grand Hotel near the railway station, cost around ₹300 and start early in the morning – one at 5am, the other at 7am.
By car: Shared jeeps start for Sankri at around 8am from the taxi stand opposite to Grand Hotel, near Prince Chowk and a seat costs around ₹600.
Stay the night at Sankri, before your drive up to Taluka.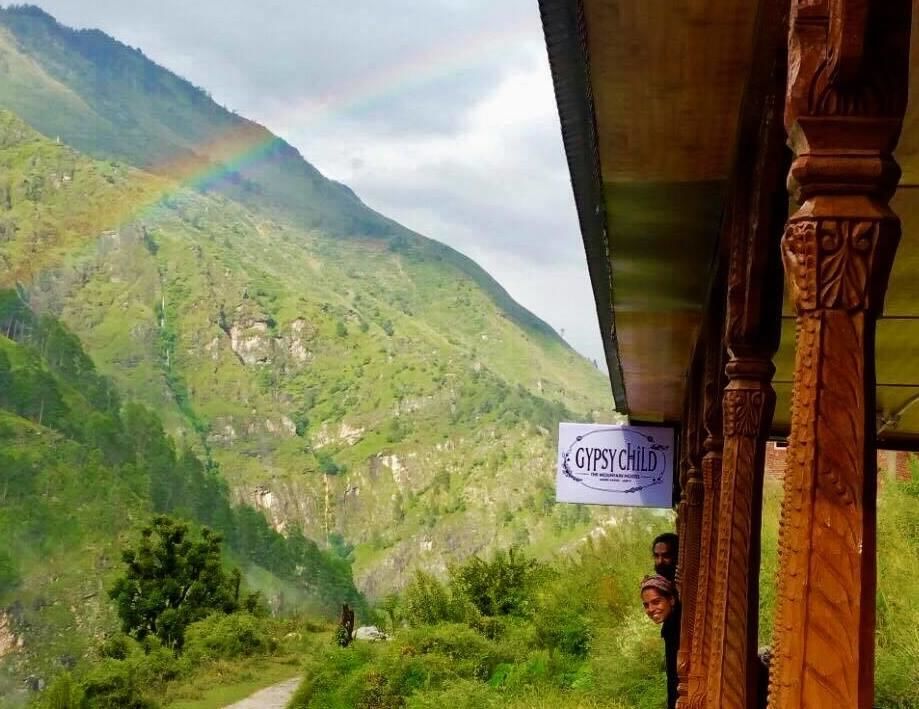 Difficulty level
The Swargarohini trek is categorised as moderate grade trek, spanning almost 70 kilometres. On your way, you will pass through campsites and the scenic villages of Taluka, Panwani Gharat, Devsu Bugyal and Gangar. Taking eight days and seven nights, at a towering 3,950m, Swargarohini is the highest point.
DIY or not
This trek can be done all by yourself, but it's recommended to have a guide to instruct you through the steep slopes and unforgiving terrains.
The Swargarohini base camp to Ruinsara Lake Trek is organised by many tour companies, such as:
Rocky Feet | Contact: +91 94827 83164
Alpine Climbers | Contact: +91 99871 59309
Cost
₹14,000 per person, from Dehradun and back, if you are travelling with Rocky Feet. This includes accommodation on a twin sharing basis, all meals, logistics for the trek and transfers to and from the base camp.
When to do it
The ideal months to do this trek would be from September through June. This is the duration when the hills are blanketed with snow and dotted with rhododendron groves, abloom in a motley of colours.
The route
The base camp of the eight-day long Swargarohini trek lies in the village of Sankri and comes to a close at the Swargarohini base camp. An hour away from Sankri lies Taluka, from where the trek actually starts. The first stop will be at the camping site of Panwani Gharat, upon reaching which you trek up to Devsu Bugyal. The climb up to Swargarohini base camp through Ruinsara is the longest stretch of the trail. Our last campsite is at the village of Gangar, whereupon we trek down to Taluka.
This is the route for the Swargarohini base camp to Ruinsara Lake trek:
Dehradun – Sankri – Taluka – Panwani Gharat – Devsu Bugyal – Ruinsara Lake – Swargarohini base camp – Gangar – Taluka – Sankri – Dehradun
Itinerary
This is the itinerary that's usually followed if you are travelling with a tour company:
Sankri – Taluka (10 hours)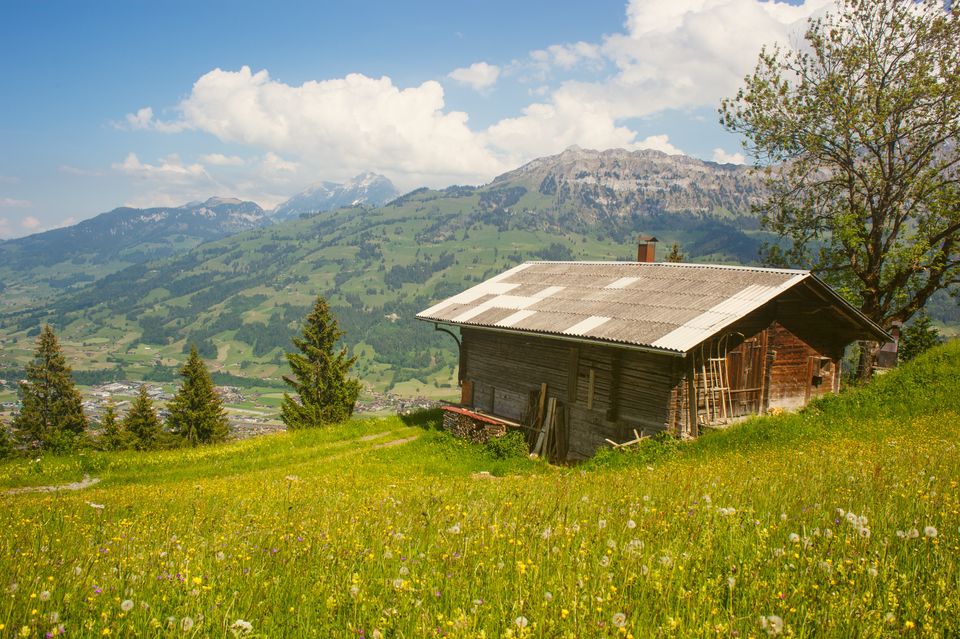 You'll be picked up from Dehradun and driven to Sankri, that is a little over 200 kilometres and about 10 hours away. Stay overnight at Sankri.
Duration: 10 hours
Altitude: 2,000 metres
Taluka – Devsu Bugyal (8 hours)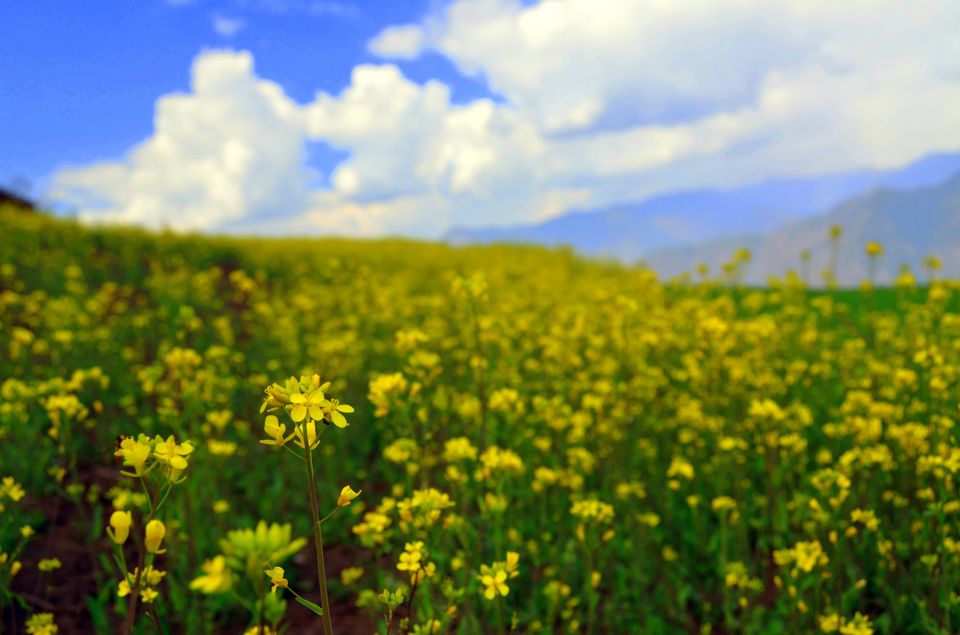 Under two hours from Sankri lies the village of Taluka, that is a short drive away. The trek commences from Taluka and takes you through one too many lush meadows, unsung rivers and few hundred stone and wooden bridges. This 11-kilometre long stretch leads us to Panwani Gharat, that will be your camping site for the night.
Duration: 8 hours
Altitude: 2,574 metres
Devsu Bugyal – Ruinsara (6 hours)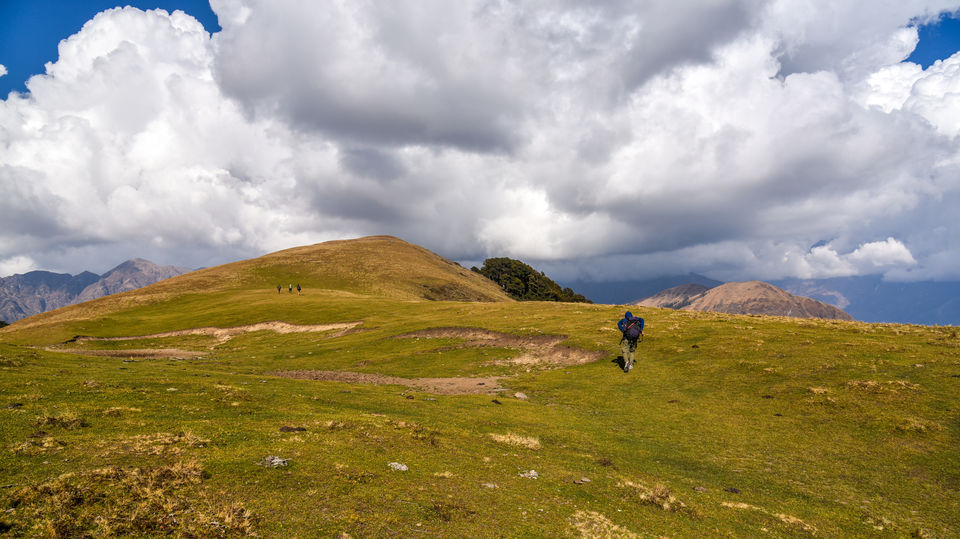 On the third day, we embark towards the lesser known Bugyal – Devsu Bugyal. During these six hours, you'll stumble upon the greenest of pastures and the village pit-stops of Seema and Dhatmir, delineated with wild orchids and the rare bevies of barking deers. Camp here overnight.
Duration: 6 hours
Altitude: 3,000 metres
Ruinsara – Swargarohini (7 hours)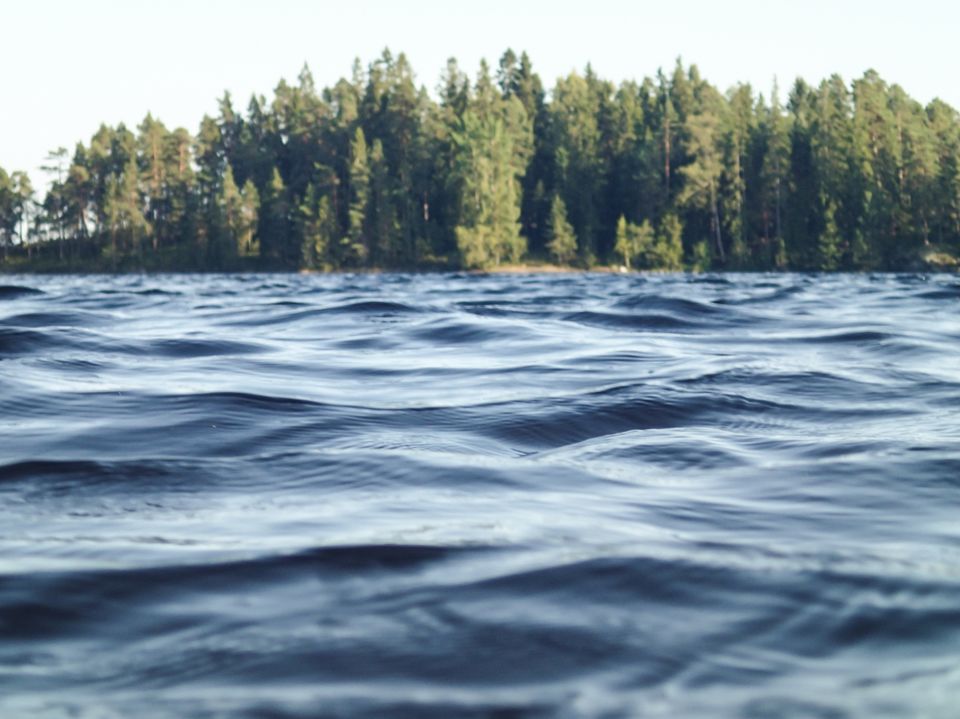 The far-flung peaks of the shimmering Sankari range will be your constant companion during these nine kilometres and for the most part, you will be walking past recurring rows of birch and willow trees on your way to the impossibly blue Ruinsara Tal. On the latter part of the journey you'll find yourself hiking up a rhododendron-spangled valley, that will eventually lead to the glacial lake. Pitch a tent and stay the night here.
Duration: 7 hours
Altitude: 3,350 metres
Ruinsara – Swargarohini (9 hours)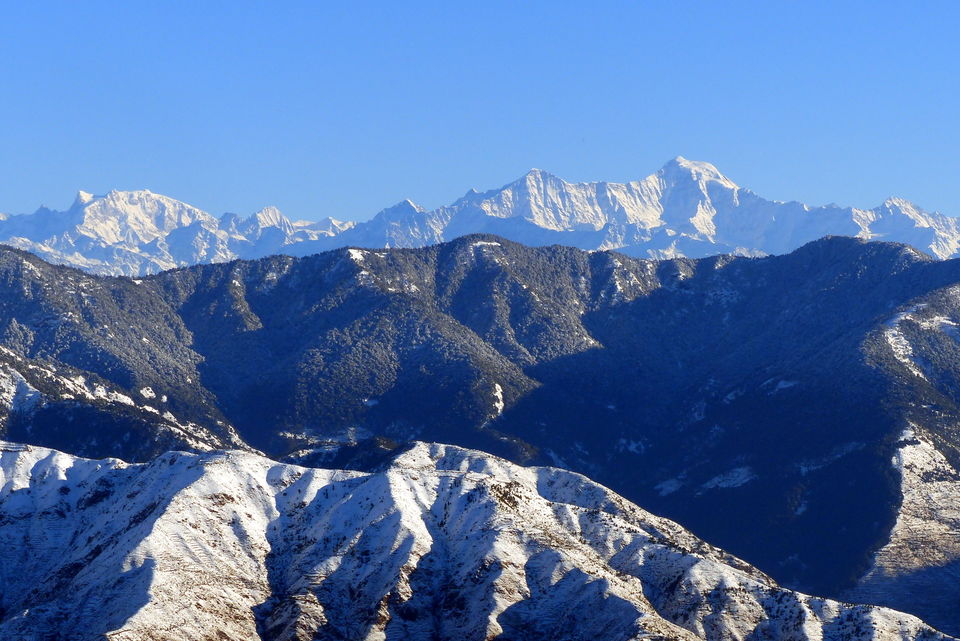 From your camp at Ruinsara, head out to the Swargarohini base camp that's nine hours away. By far the longest stretch of the trek, the fifth day is also the most ethereal. With snow-glazed windows, a cluster of homes belonging to nondescript villages come to view, and a few hours later the gargantuan Swargarohini glistening under the winter sun appears. Trek back to Ruinsara and stay the night.
Duration: 9 hours
Altitude: 3,950 metres
Swargarohini – Gangar (6 hours)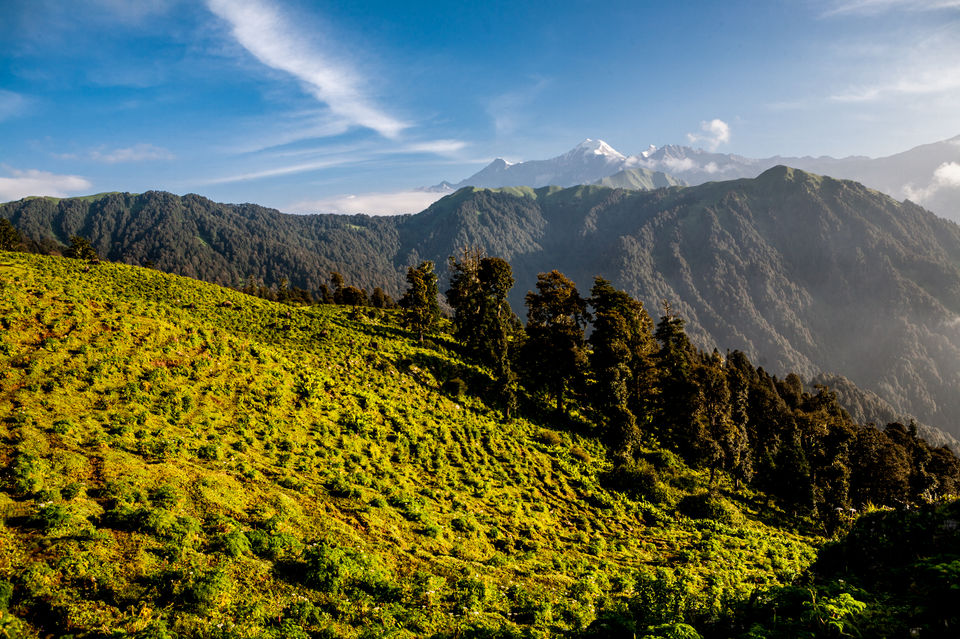 On the sixth day, we trek down to the village of Gangar that is six hours away. Navigate your way through forests carpeted with forget-me-nots and buttercups, and engage in a conversation or two with the chatty shepherds and their sheep. Camp here overnight.
Duration: 6 hours
Altitude: 2,790 metres
Gangar – Panwani Gharat (5 hours)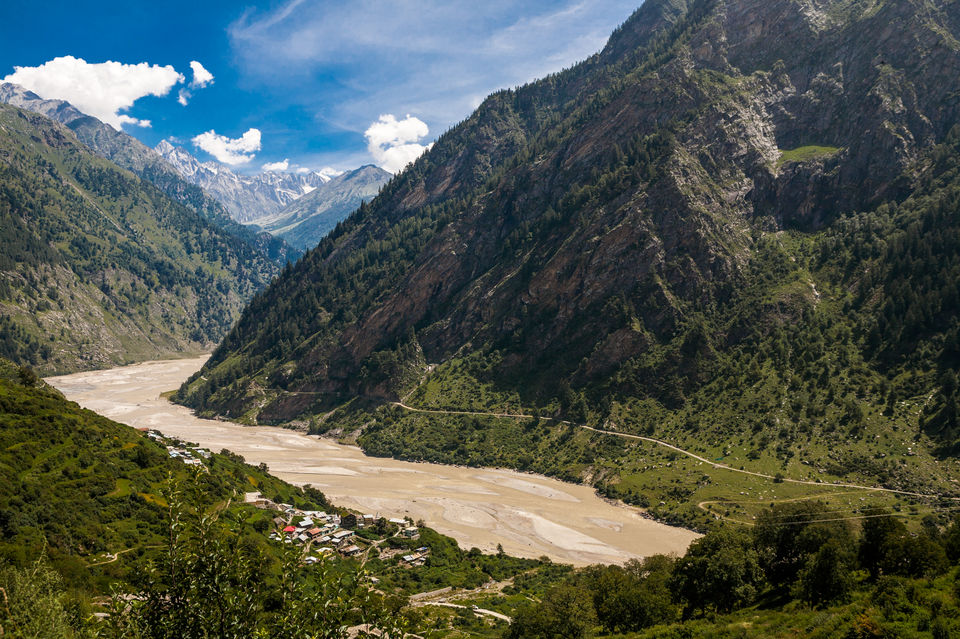 We make our final descent to the hamlet of Panwani Gharat on the seventh day of the trek. Unwind and rejuvenate yourself with chai and paranthas here and later, drive down to the base camp of Sankri via Taluka. Stay the night at Sankri.
Duration: 5 hours
Altitude: 2,490 metres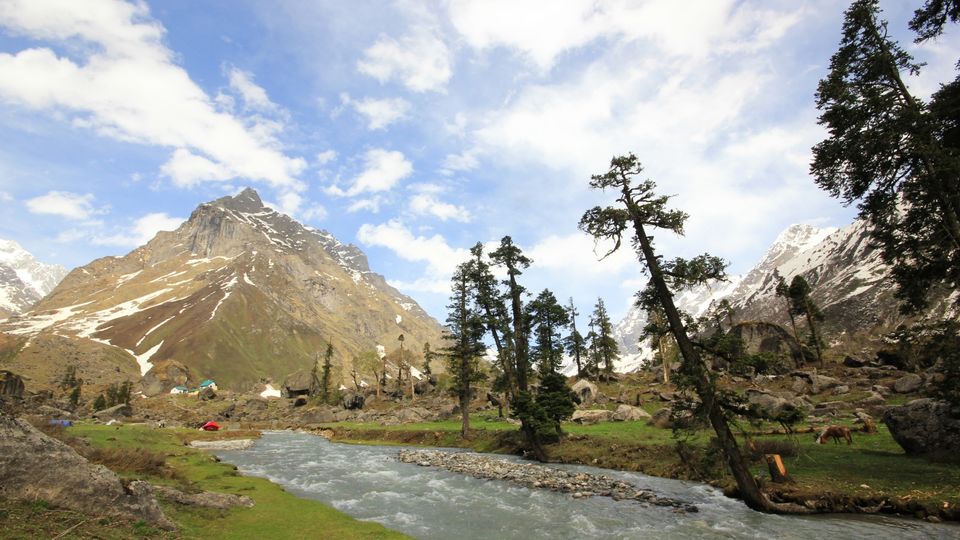 You will be dropped off at Dehradun for your journey back home.
What to pack
Be sure to pack heavy woollen garb, sturdy shoes, gloves, caps and sleeping bags, especially if you're travelling during the months of November through January; few other essentials – sunscreen with SPF 20 or above, sun hats and balaclavas (ski masks).
For further details, give this article a read.
Already checked off Swargarohini trek? Tell us about your experience in a travelogue on Tripoto, and inspire millions of travellers across the globe!
Frequent Searches Leading To This Page:-
swargarohini trek indiahikes, trek to satopanth lake and swargarohini glacier