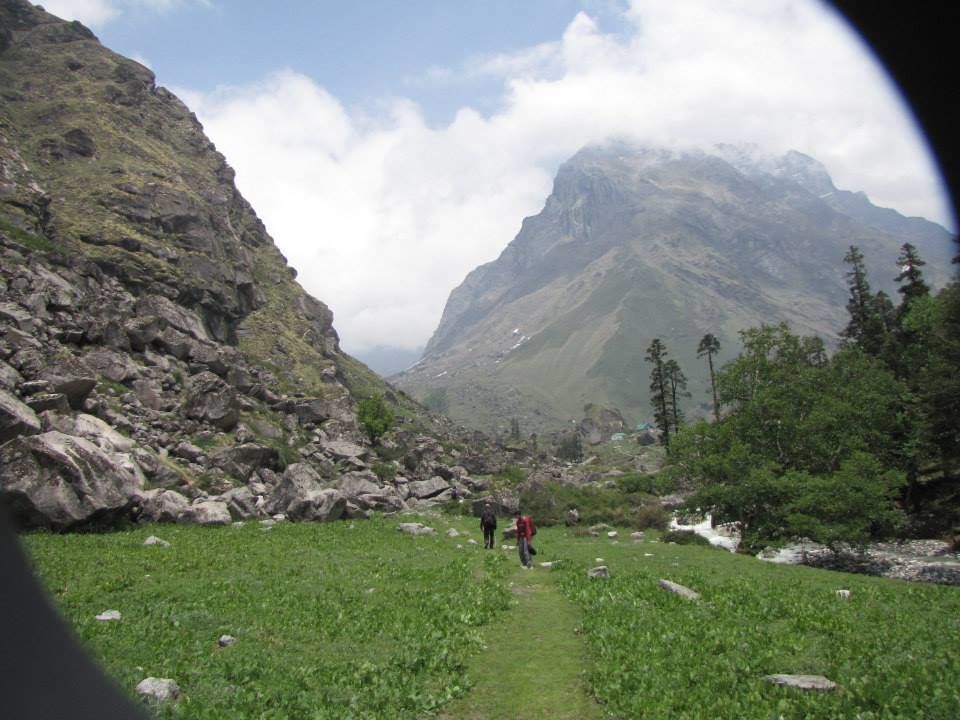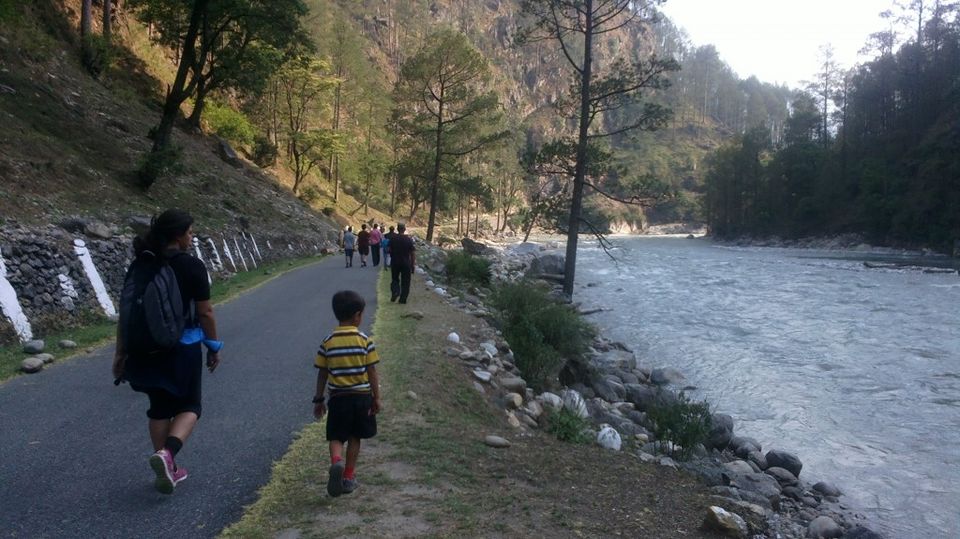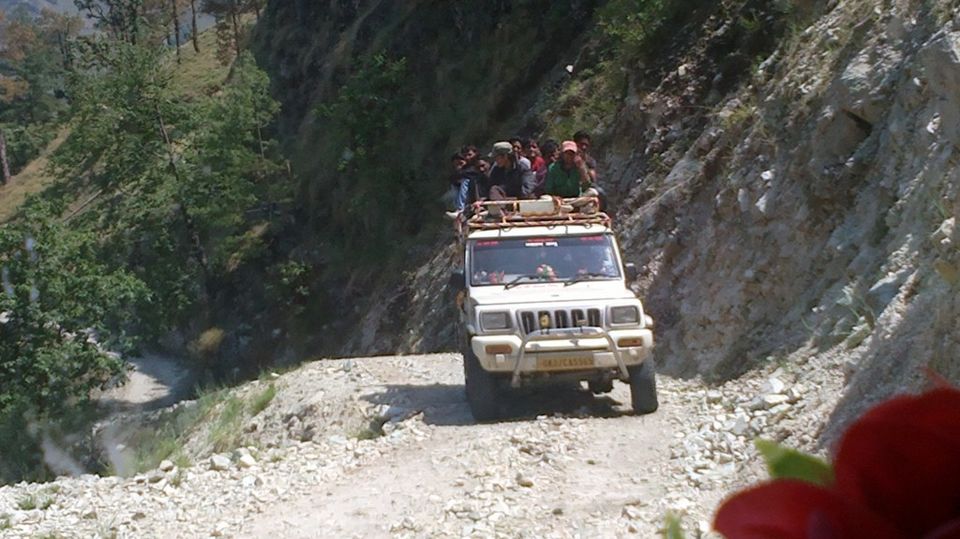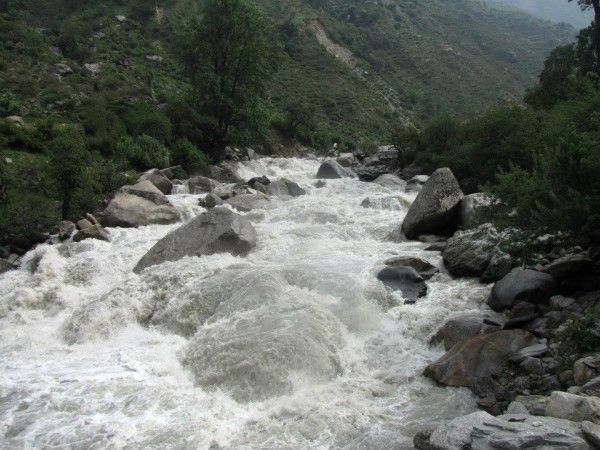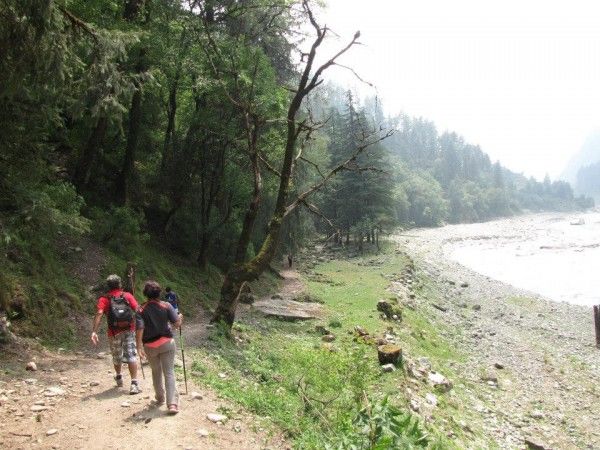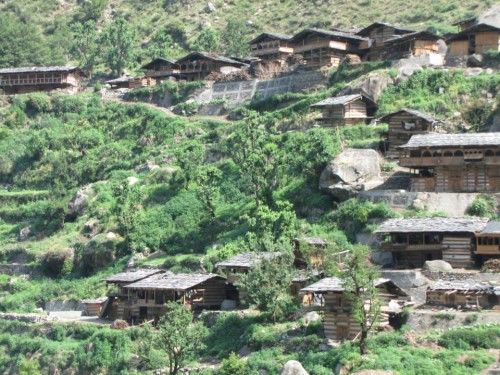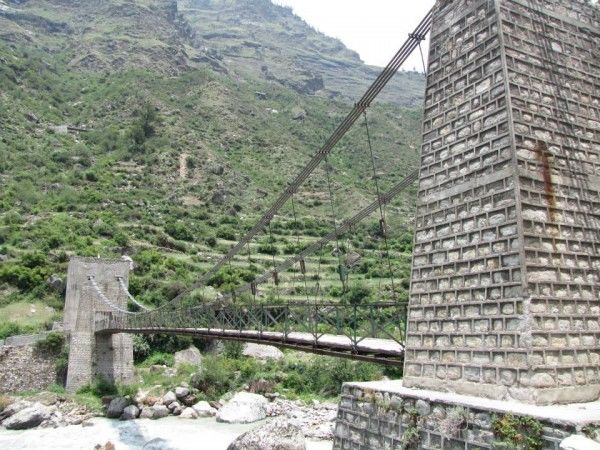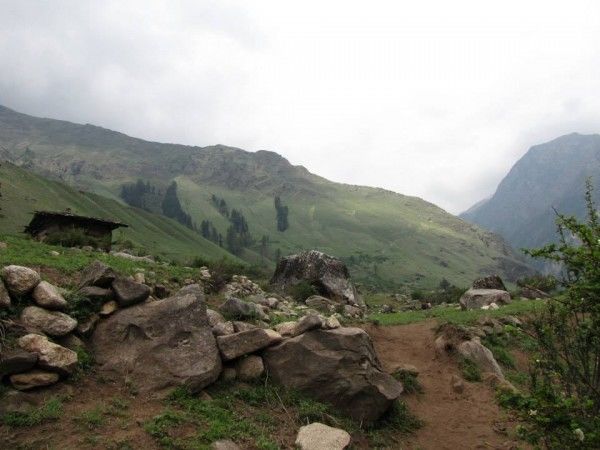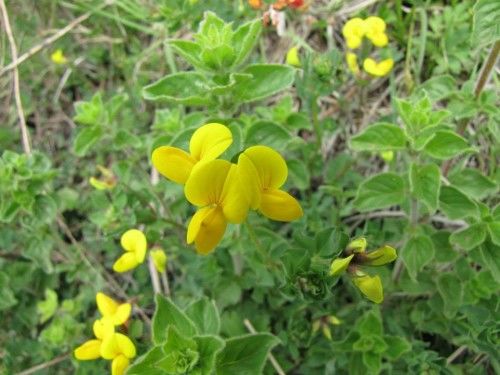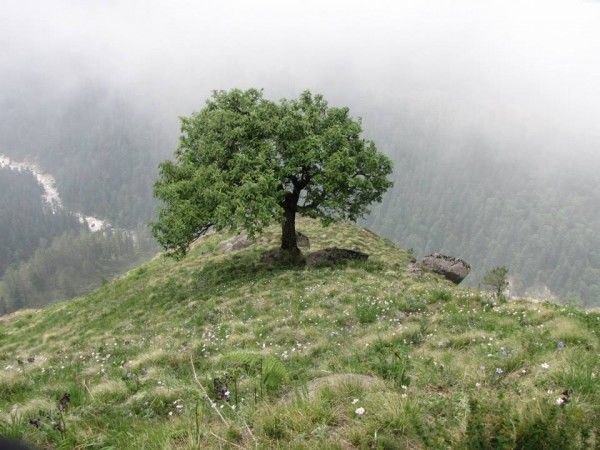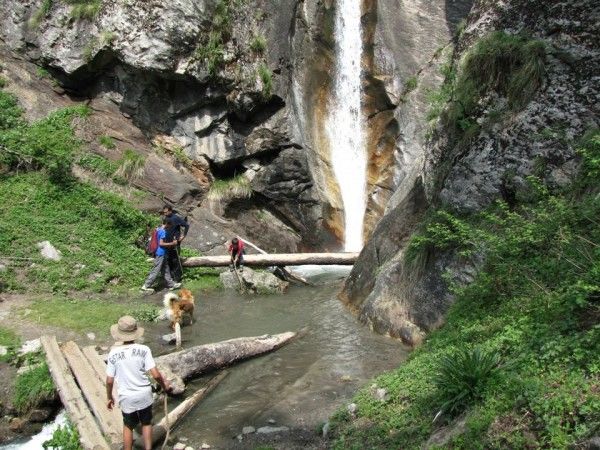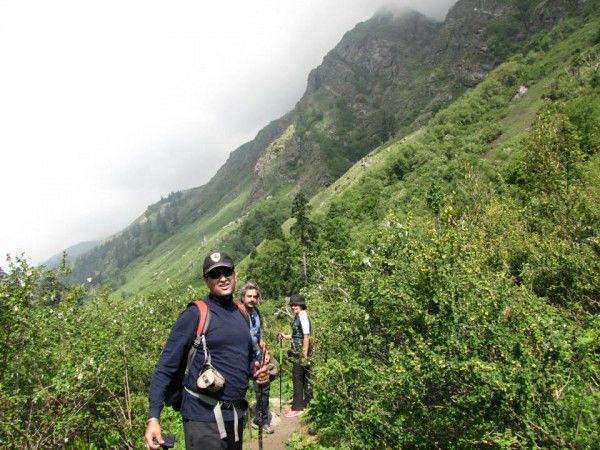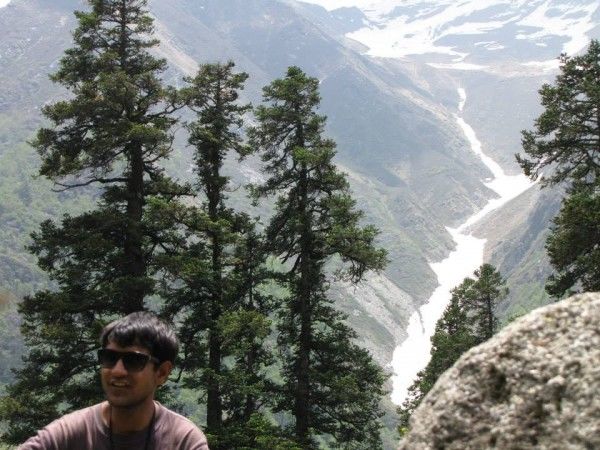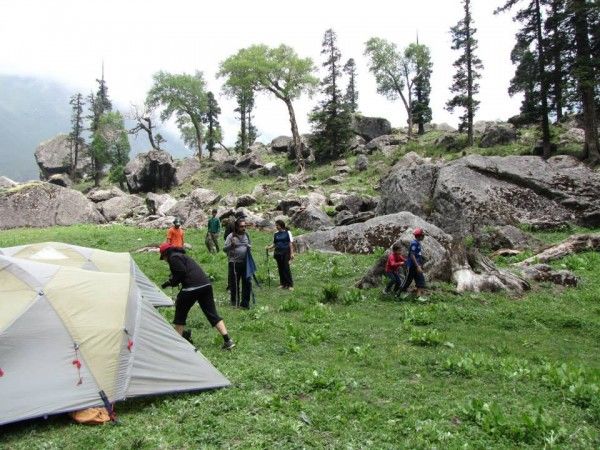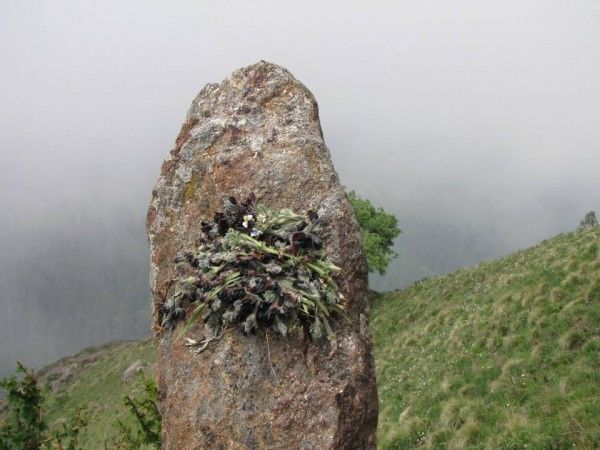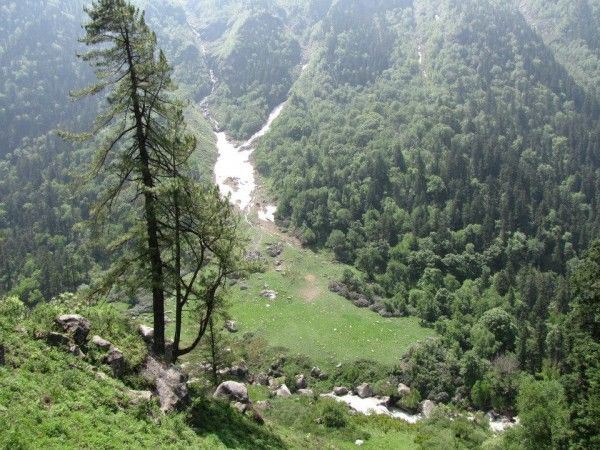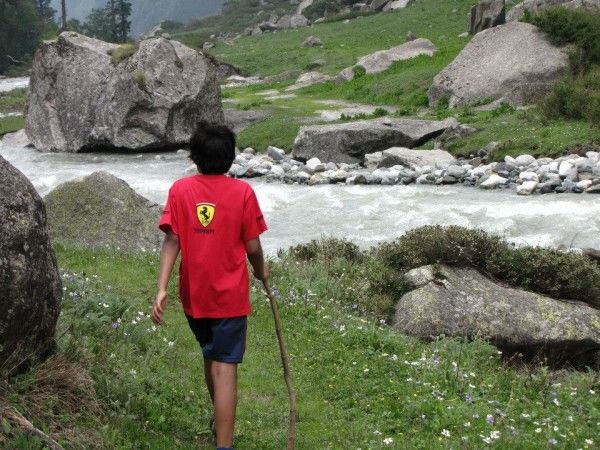 The drive from Mori to Sankri is beautiful as we enter the Govind National park enroute. Sankri to Taluka though is a motorable road is prone to landslides and one has to be prepared to trek the 7 kms on such an event. We were lucky to be able to pass though though the ride was a bone shattering one !!
Our trek starts from this little village Taluka and as we adults steady our footing on the steps the boys are sprinting away. The path is along the Supin river, brimming with water and making us aware of its presence with a roar that is heard everywhere.
Its the third day when we cross the river near Osla, a village whose claim to fame is a temple dedicated to Duryodhana. The houses here are pretty Garhwali architecture and as is the scene in most other Garhwali villages the women are away working in the fields while the men are playing cards or just ambling around.
The camping site at Kalkatiya kar is on a grassy ledge with stupendous views of swargarohini and Bandarpoonch ranges.
The trail from Kalkatiya to Har ki Dhun is through forests of Silver fir, Oak and birch, and the terrain is dotted with wild flowers. We pause at two waterfalls and refill our bottles.
We arrive at the HKD at noon and almost run the last few steps is anticipation and relief. The place is sheer paradise. I let the pics speak for themselves.
Quick Facts:
Season: The trek is best done in May-June or Between September to Nov/Early Dec.
Days required : 8 days (6 trekking days).
Though most sites promote it as a 7 day trek I would personally make it an 8 day thing to include 1 extra day at Har ki Dhun itself. There is Jaundhar glacier that can be done from here (4-6 hrs up and down) or  explore Haata village (2-3 hrs) from HKD.
Rail head: Dehradun. From here it is a 6-7 hr drive to Mori
Note: Physical fitness is required on this trek since day to day walking distances are long.
This travelogue was first published by http://earthentrails.com/blog/har-ki-dhun-trek/