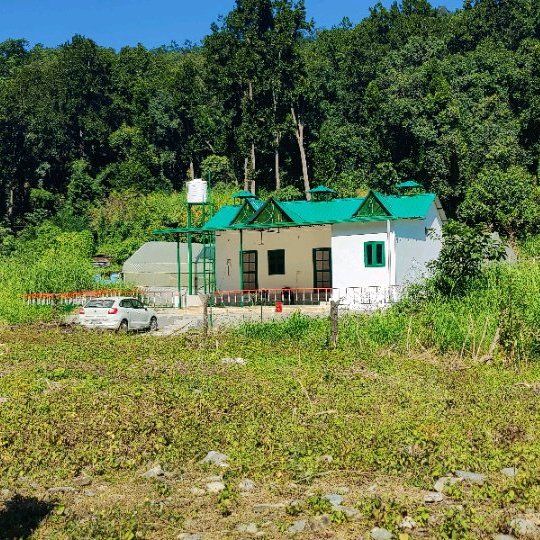 Traveling is my profession and I like traveling very much, today I am sharing one of my travel experience of Mussoorie, a hill station near Dehradun, the capital of Uttarakhand. Mussoorie is also known as the Queen of Mountains.I had heard many good things about Mussoorie and found it to be more than that.
To come to the city of Mussoorie, you must first come to Dehradun. Dehradun is located 340 kilometers from Delhi, where you can travel by bus as well as by train, and if you want, you can travel by plane. You can come to Dehradun by whatever mode of transport suits you best.You will get direct flight from Delhi to Dehradun Jolly Grant Airport.Many trains come from Delhi to Dehradun, you can come by train or you can also come by bus.After coming to Dehradun, you can rent a bike or car from any rental service.To reach Mussoorie from Dehradun, you will have to travel 24 to 30 kms, here you will find many Cafés, shops and restaurant faces on the road where you can eat Momos, noodles and Maggie also veg and Nog veg food.The most famous fast food of Mussoorie is Maggie and momos. I am damn sure that Dehradun to Mussoorie is the best ever road trip in my life(see picture taken from drone camera).In Mussoorie you will first reach Library Chowk.To stay in Mussoorie, you will find small hotels to big 3 star 4 stars, 5 star and 7 star hotels and restaurants and homestays, here the charges of rooms range from 500 to ₹ 10000/20000.After reaching Mussoorie, you will find many people who will convey you to stay in their hotels, you can also do bargaining with them.Although there are many places in Mussoorie where you can visit, but here some are the most beautiful and famous places which you will like a lot, among them George Everest comes first, which is located at a distance of 3 kilometers from Mussoorie. George Everest Peak takes you to the house of Sir George Everest. Sir George Everest was a Surveyor-General of India from 1830 to 1843 and led a significant part of India's Great Trigonometrical Survey. He was the one who hired Andrew Waugh and Radhanath Sikdar who made the first-ever observation of Mount Everest and calculated its height.After George Everest, Mall Road is the best and beautiful place in Mussoorie where you can visit.You can do shopping on Mall Road and there are many cafes and restaurants where you can enjoy food.You can shop for winter wear on Mall Road and there is Lovely Omelette Center which is named in the Guinness Book of World, whose omelette is very famous. You can buy kashmir's Pashmina shoul from here.
Kempty Fall located near Mussoorie is a very famous and beautiful place where you can enjoy by going and it is a water fall where water is falling down from a great height and people enjoy bathing here.
Lal Tibba near Mussoorie is also a very famous and good place, here you can go and do photography and videography, it is situated at a very high altitude, from here Mountain view comes very beautiful, it is located 5 to 10 minutes away from Mussoorie.
Clouds End, located at a distance of 10 to 15 kilometers from Mussoorie, is a very nice and beautiful place where you can see the clouds and the mountain.
Kellogg Memorial Church located at some distance from Mussoorie is very old church located in Landour.Landour cafe is a very nice restaurant near Mussoorie,It is very quiet and beautiful place. You must visit Landour Cafe near Mussoorie. It give satisfaction of your trip.
Mussoorie is not famous only in India, it is a place which is famous in the world.There are many schools in Mussoorie which are of very old time and these schools are world famous, the first name that comes in it is the Convent of Jesus and Mary waverly Boarding school.This school was established in 1845 and this school is a boarding school affiliated to ICSE board.
After this comes the second number St. George's Public School which was a stabilizer in 1853 and it is a boarding school affiliated to the CBSE board, which is a very famous and expensive school
Wood Stock Public School is a CBSE board approved boarding school here which was established in 1854 and foreign children also study in this school and children from India also study in this school.
There are other very old schools whose names are Oak Grove School which was established in 1888 and Manav Bharti India International School which was established in 1941 and Guru Nanak fifth Centurion School which was established in 1969.
There are chances of rain for a long time in Mussoorie and the average temperature here is 15.3 degree Celsius.And in Mussoorie you can travel in April, May-June, July-August, September, traveling in these months will be very beneficial for you.
It is very cold in Mussoorie in November, December, January-February. There are many chances of snowfall in Mussoorie in January, many times it snows here.
Mussoorie is very lovely and beautiful and green hill station of Uttarakhand, Mussoorie is also known as the queen of mountains.Your heart will be happy after coming to Mussoorie.The lofty and lush green mountains will make your heart happy.
Name- Ishaan Gaur
Mobile- +919997729645
E-mail - Ishangaur86@gmail.com