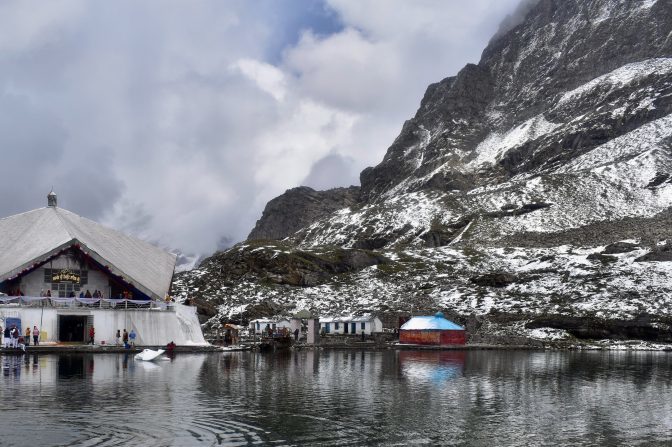 Journey starts from Delhi. Take an over night train from Delhi and reach Haridwar in early morning and from there catch a bus going to Badrinath from bus stand situated near railway station. Bus timing are of 5:00 am. The bus will take almost 10-11 hrs to Reach your destination, i.e. Joshimath. You can stay for overnight here or you can took shared taxy and reach Govindghat for your night stay. Stay overnight in Govindghat, enjoy the scenic view and visit Govindghat Gurudwara.
Next morning need to Get up early, and take taxi from near Gurudwara for Phulna. It'll take upto 45 mins to reach there. From Phulna, the actual Trekking starts. This trek is one of most beautiful treks. Lush green forests, amazing mountain views and river flowing down, all this makes the trek more scenic and beautiful.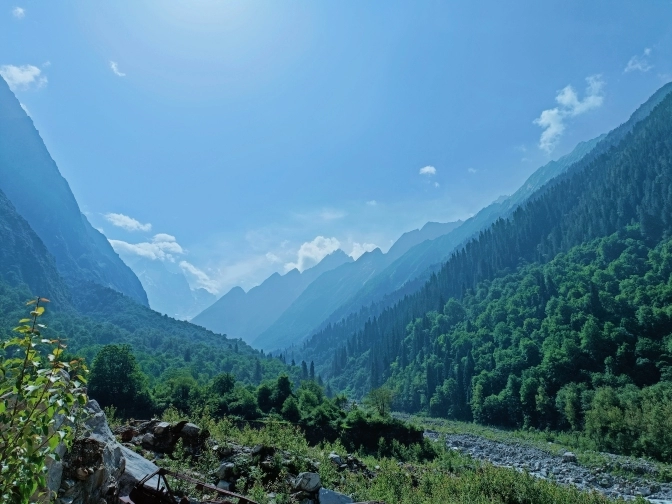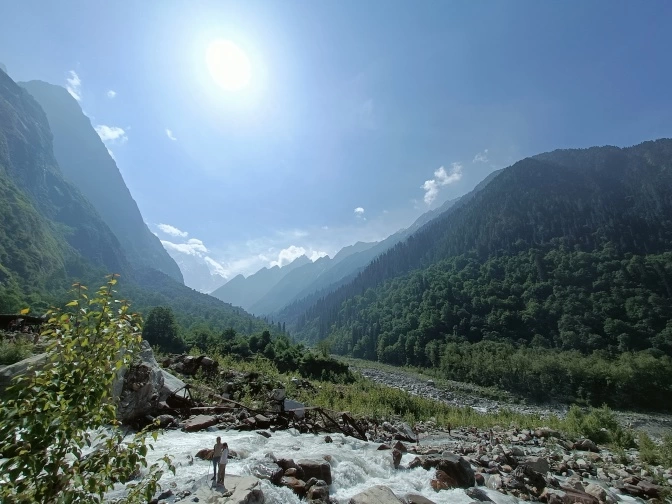 From Phulna our first target is to Ghangaria, which is 10kms away from Govindghat and take 5-6 hrs to complete it. It'll also be the stop for the day. The trek starts with unlike other treks, and going forward you will witness the beauty of the nature. Unlike few other treks, this is little straight up and have plenty of hike. One can easily exhausted while trekking. After walking for few hours there is Langar facility also available where one rest for sometime and enjoy tea and biscuits in Langar. Here free medication free leg massage also being provided here by Shree Hemkund Sahib Sewa society.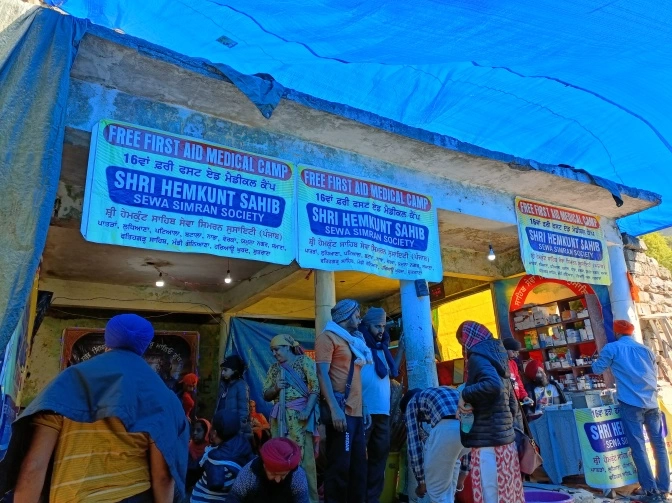 During my trekking the rain also come and made the weather more beautiful and pleasant. Trek is full of natural beauty and you can feel like walking in forest on both sides. After walking on the trek for hours and keeping short breaks, we finally reached Ghangaria around 1:00 PM. Then we rest for the day in a hotel. Ghangaria is a small village, here you can visit GovindDham Gurudwara, attend Langar there. There is also a helipad where Helicopters brings peoples from Govindghat, who avail Heli services.
Next Morning got up early and start Trek to Shree Hemkund Sahib, It's 6 Kms hard inclined Trek. It'll take so much strength to hike this. It took us almost 4.5 hrs to hike it and reach the famous Shree Hemkund Sahib Gurudwara.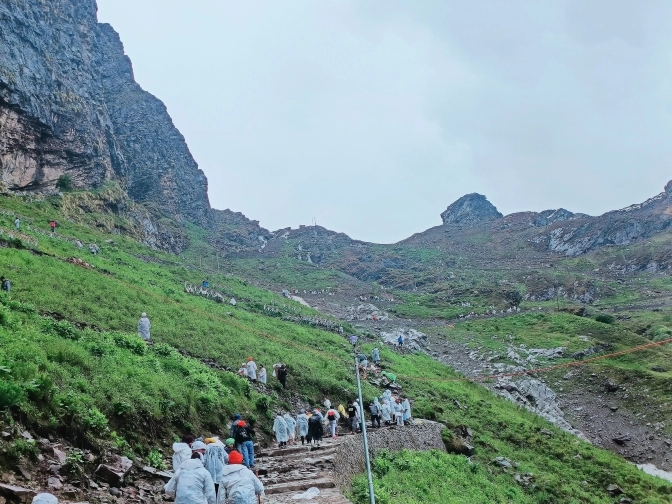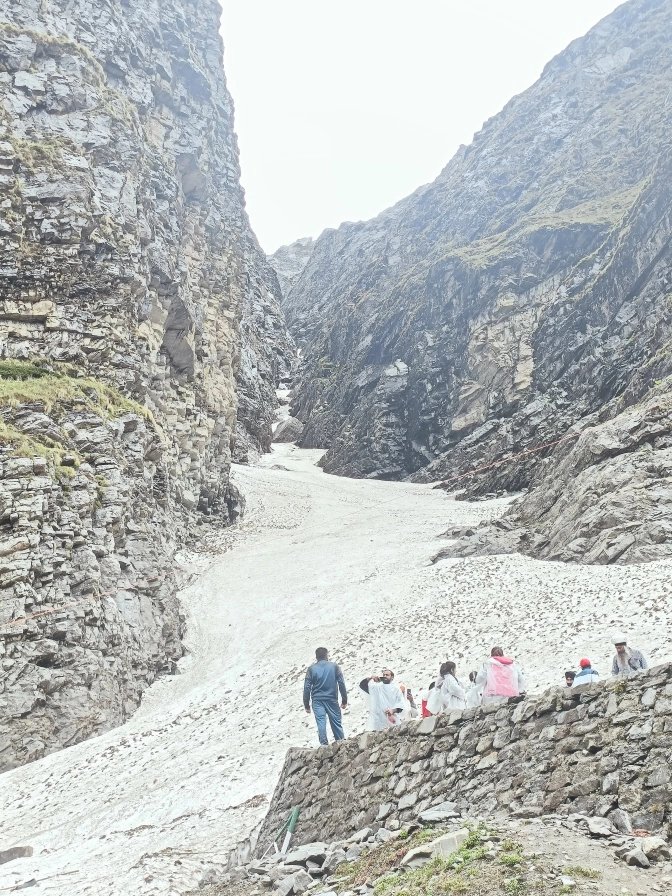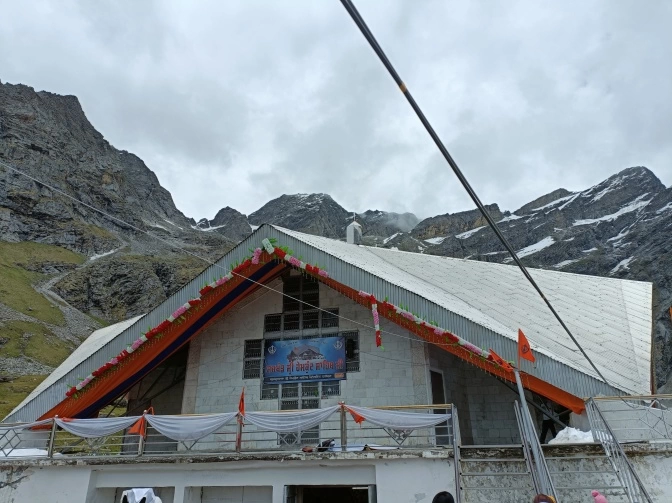 It's so beautiful and amazing to stay there. Take dip in the holy lake and then visit holy Gururdwara. You can sit there and listen last Ardaas around 12 PM. After spending 2 hrs, we started trekking back to downwards. Depends upon the weather conditions and physical fitness, you can climb down directly till Phulna same day or one decide to stay in Ghangaria for night and start trek back to Phulna in next morning early. Other option is to take Helicopter ride from Ghangaria to GovindGhat which takes just 5 mins of air travel. We decided to trek back on foot till phulna, and reached there around 7 in evening.
Next Day We took Rishikesh Bus in early morning 5:00 am. It was raining from night. And due to this Bus has to Stop in Joshimath for sometime, as early rain started landslides in multiple places. This allowed us to witness a beautiful weather in Joshimath.
Well, after travelling for many hours finally reached Rishikesh around 2:00PM. And it took 1.5 hrs to reach back to Haridwar, with lots of traffic. Later took evening train to Delhi and started final journey to home. And that's the end of my journey to Hemkund sahib.
Sharing some memorable pics of my trip below. checkout and plan your travel for this holy and beautiful place.
Feelfree to share your thoughts about the article. Always happy to read the comments and feedback.