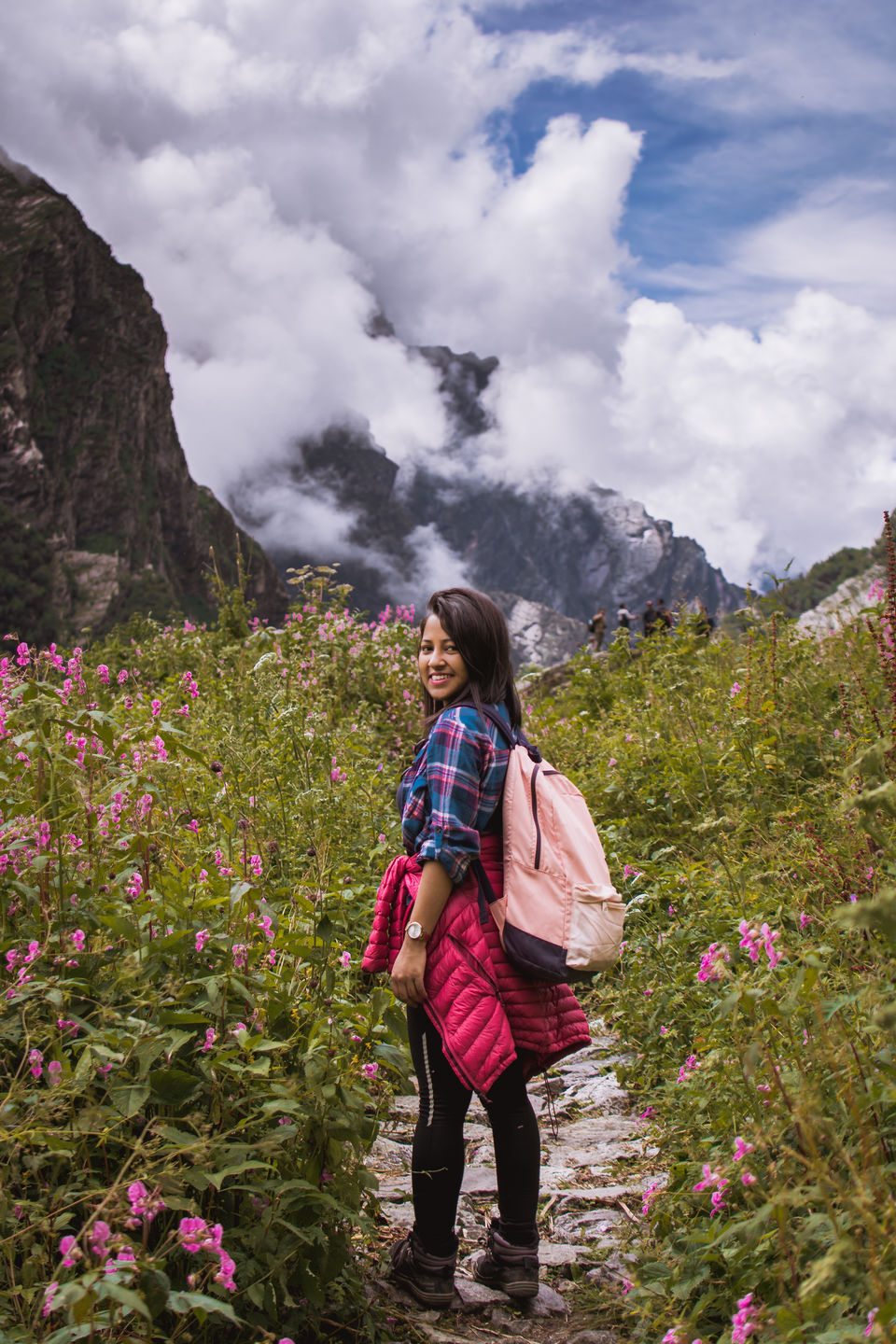 Flowers do make me smile and forget my worries. Imagine yourself being surrounded by a multitude of colored flowers. Enchanting, wouldn't that be? That was how I felt when I reached the Valley of Flowers.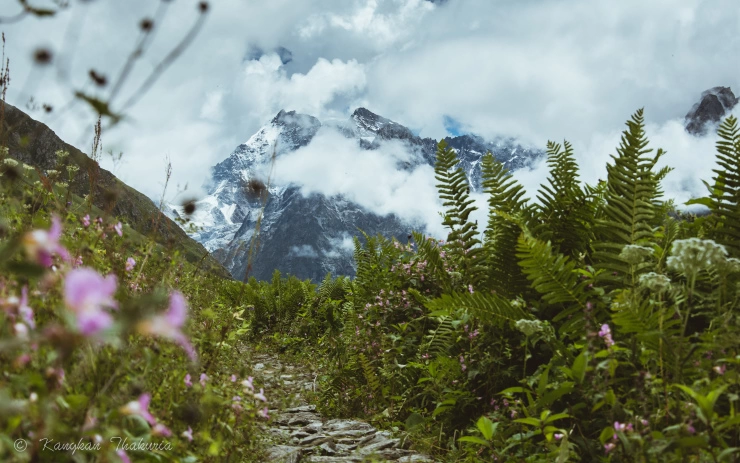 Sick and tired of my 9-5 job, I decided to finally tick off that place from my bucket list which I have been yearning to travel since last few years. Leaves were granted and bags were packed. A few friends who were ardent trekkers joined me. We booked our trek through "Trek The Himalayas(TTH)". The trip started from Haridwar.
Day 1:
I reached Haridwar (took a train from Delhi) from where my journey started. My first stop was Joshimath, the starting point of the trek. It was a 10-hour long Sumo ride (provided by TTH). I have been to Uttarakhand before and every time I visit this place, it elates my mind because of its unbeatable charm. During our entire journey, we could see the tall mountains, small isolated hamlets, gushing of rivers and of course not to miss the spectacular confluence of holy Bhagirathi and Alaknanda rivers. We could see on our way Devprayag, Rudraprayag, Srinagar, and Karanprayag. Our endless conversations made our journey less tiring. After reaching Joshimath, we were greeted by TTH group and after filling our stomachs we decided to get into our rooms and pack for the next day. Our trek leader gave us few tips to gear us for the next morning.
Day 2: Joshimath to Ghangaria, Trail length: Approx 12 km, Altitude: 9500 ft
We left Joshimath after breakfast and drove to Pulna. From Pulna, our trek started. We trekked for almost 12 km and reached Ghangaria. There are also mule facilities for dropping to Ghangaria. Many visitors opted to avail mule /porter services though we chose to trek. There is also a helicopter facility from Pulna to Ghangaria, subject to clear weather. As the trail started, we could see a series of waterfalls which tumbled down the mountains throughout our journey. There are many food stalls on the way so you don't have to worry to carry your tiffin. Our stay for the entire trek from Ghangaria was arranged in a lodge by TTH.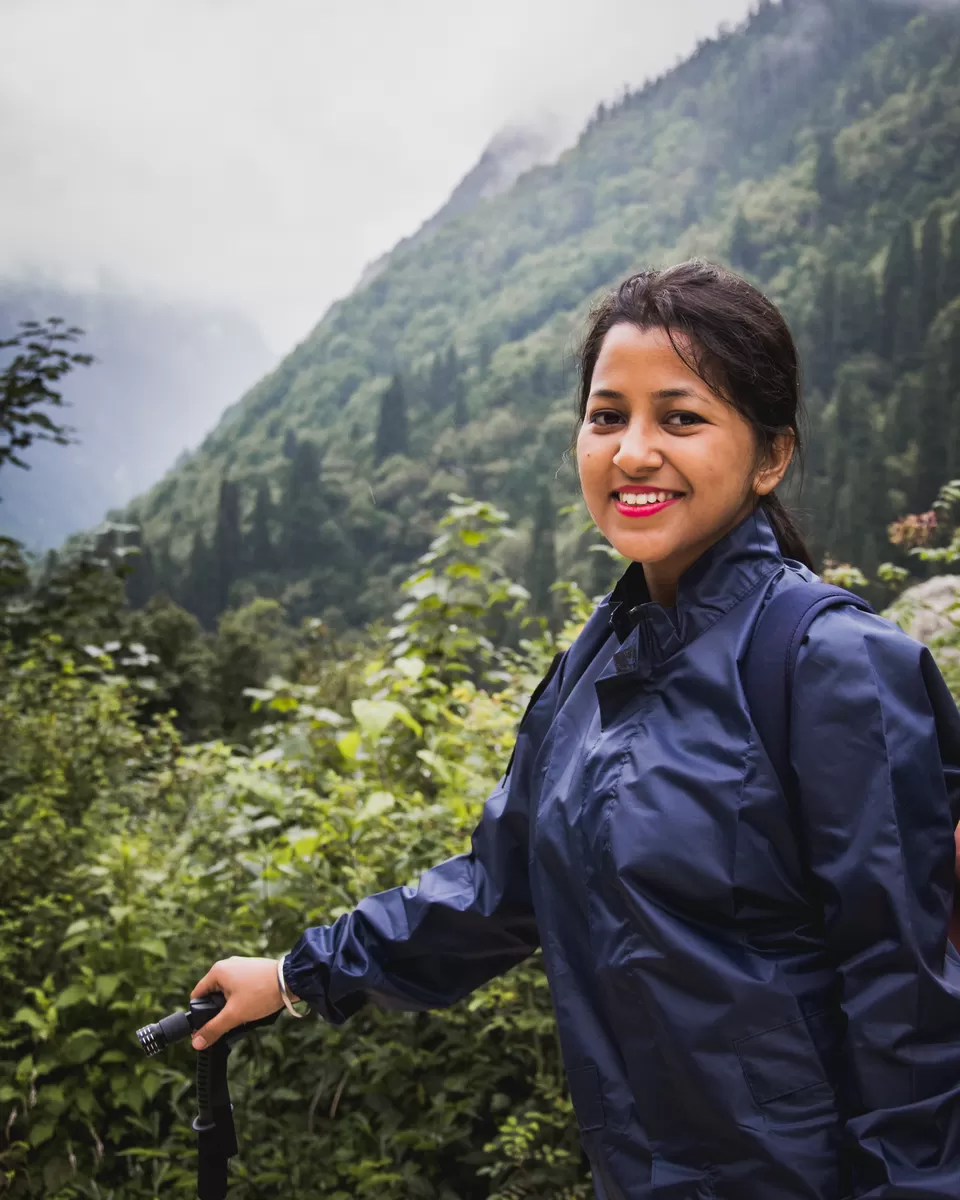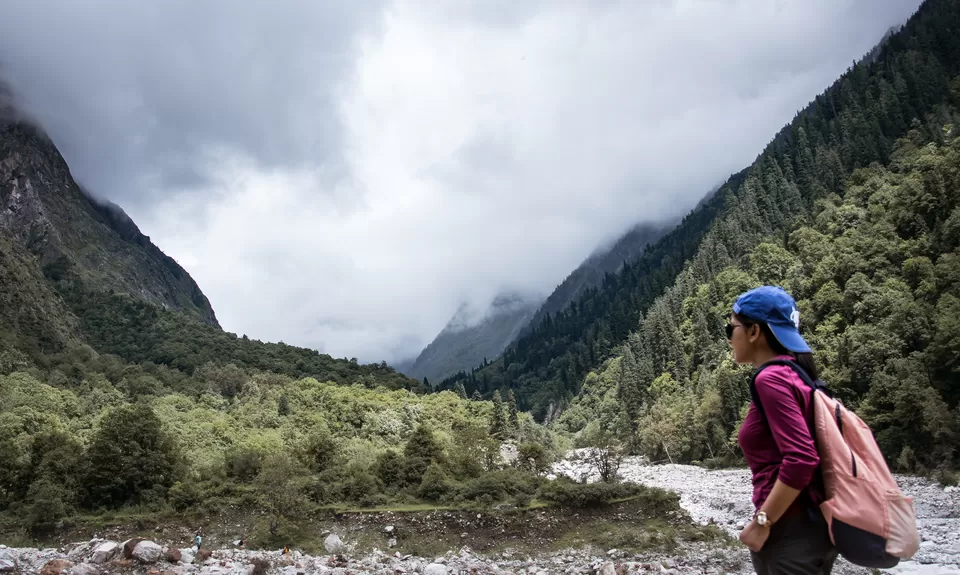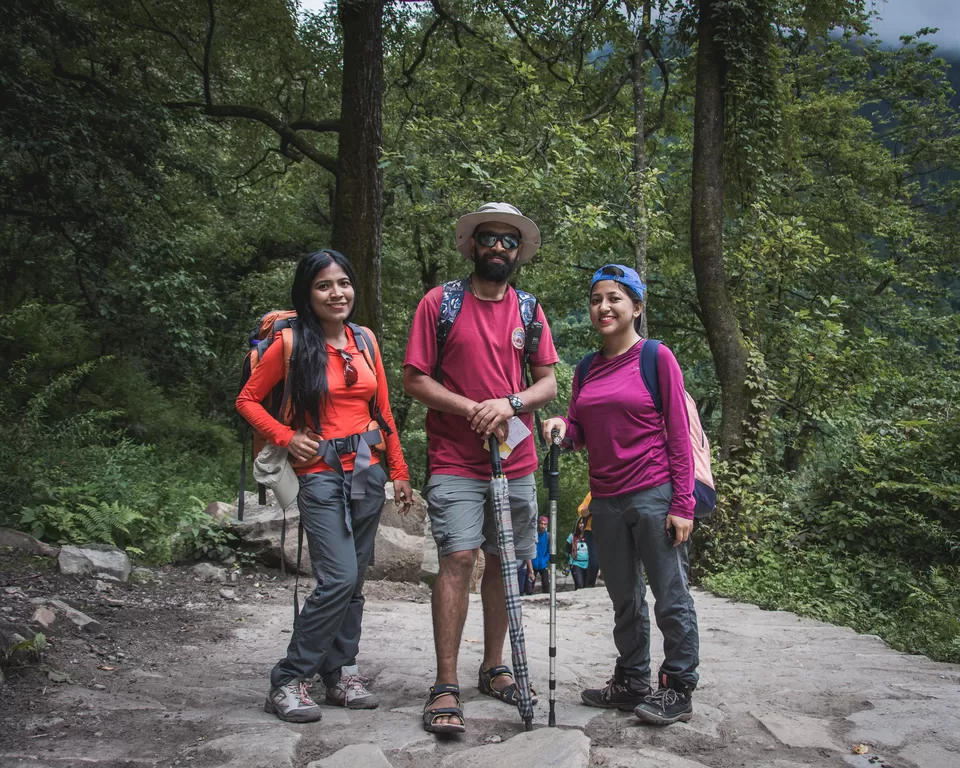 Day 3: Ghangaria to Valley of Flowers, Chamoli, Trail length: 4kms + 4kms, Altitude: 11500 ft
The day finally arrived for us to trek to the Valley of Flowers. The sun was shining brightly in the morning. As the monsoon season was ongoing, we were quite fortunate to have a clear weather. We started at around 6.30 am in the morning after breakfast. There are no eateries on the en-route to the valley. Hence, do carry packed lunch and water.
We reached the valley at around 10:30am. The view was jaw-dropping with endless flowers everywhere. The valley was blooming with a plethora of shades of different flowers like Blue poppy, Himalayan Anemone, Himalayan Cinquefoil etc. The walk in the valley is picturesque with snow clad mountains and floating clouds on one side. It was not just a trek for me but a trip to refresh my soul and mind. You can have perfect sync with nature in this entire trip. The valley stretches for about 3 to 4 km. There is also a grave in the memory of Legge, the botanist who lost her life during her visit to the valley for the study of flowers. Take a glimpse at the pictures so that you can have a clear idea of how the valley looks like.
By 1 pm, the clouds had filled the landscape. We returned back to Ghangaria lodge where we were served with Maggie. Every day our trek leader would ask us to assemble at 8 pm and give us tips to prepare for the next day.
Tips to follow:
Carry chocolates, dry fruits, and food along with you as there are no stalls on the way Carry a poncho/raincoat because it is a monsoon trek. Carry a sweater/jacket as temperature as temperature drops when you ascend. Good waterproof shoes/hiking shoes are a must. Start early so that you can have maximum time to cover the entire valley and return before dark. Carry rain cover for your camera for rain protection. Try to visit the valley in the months of July and August because you can witness different varieties of flora during these two months.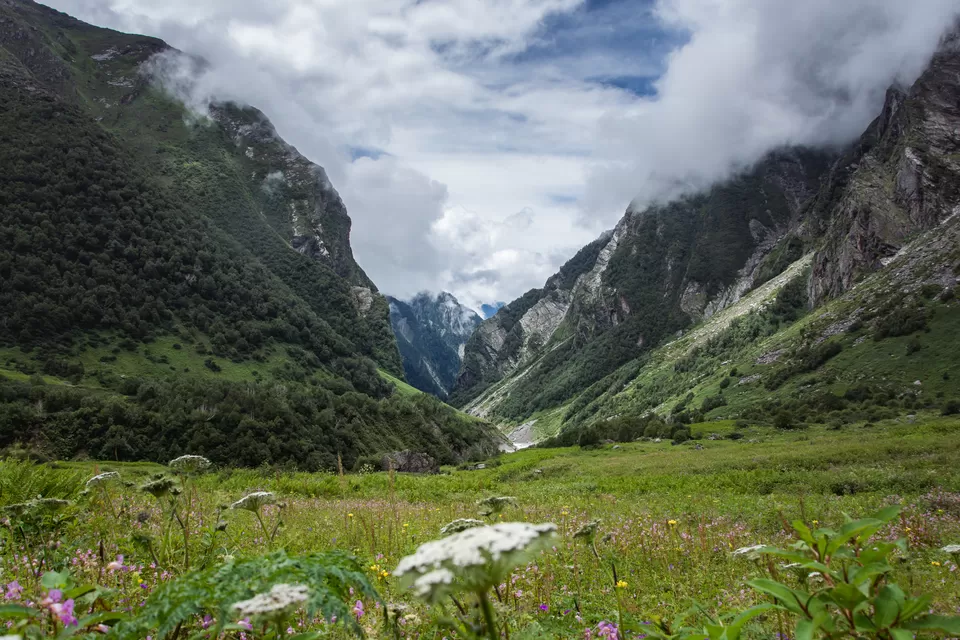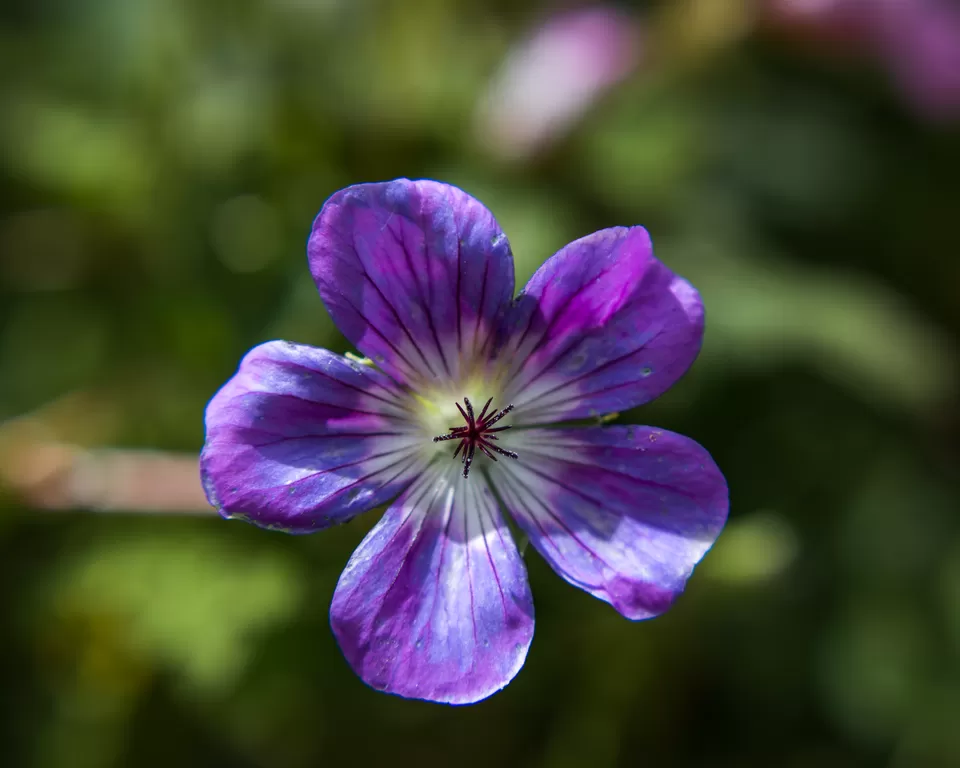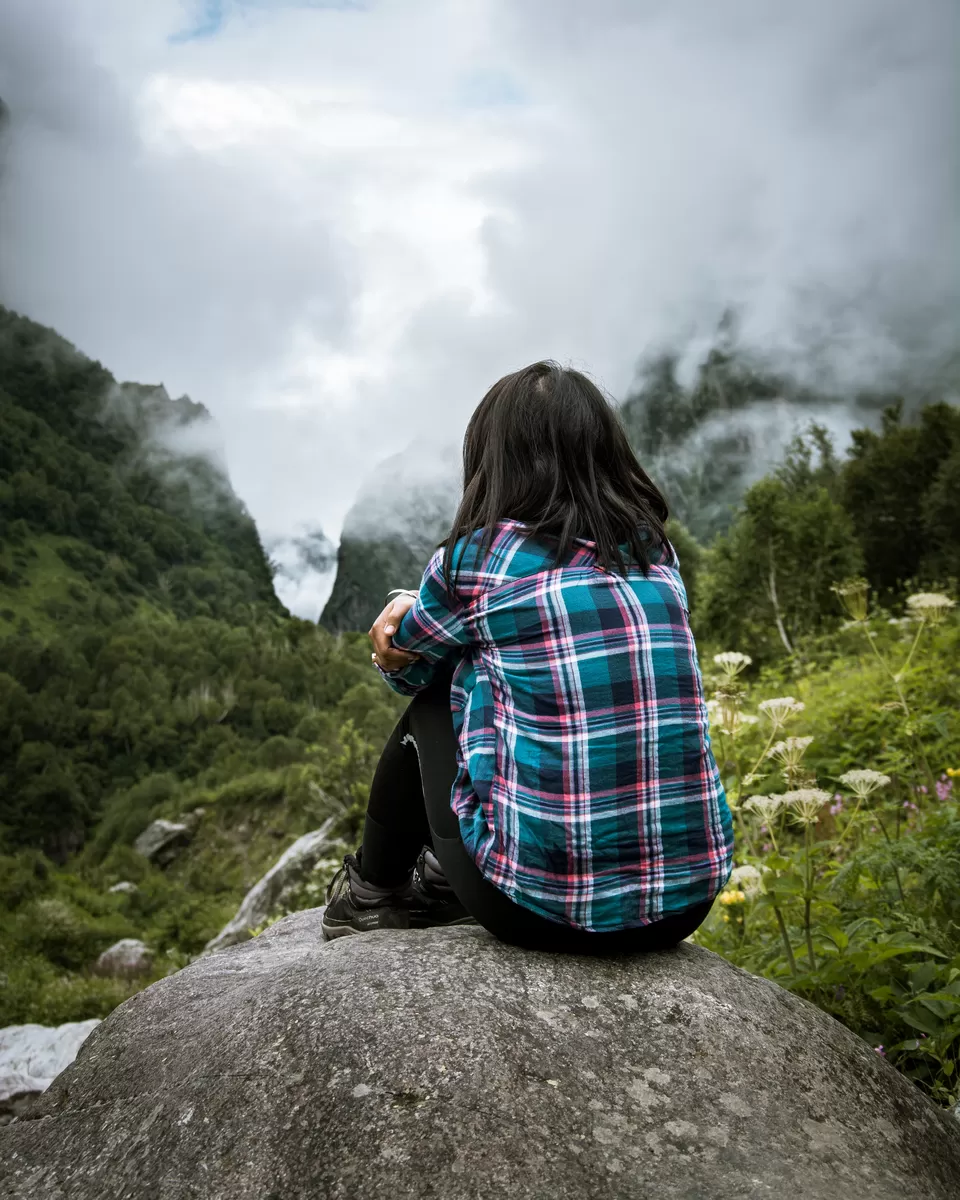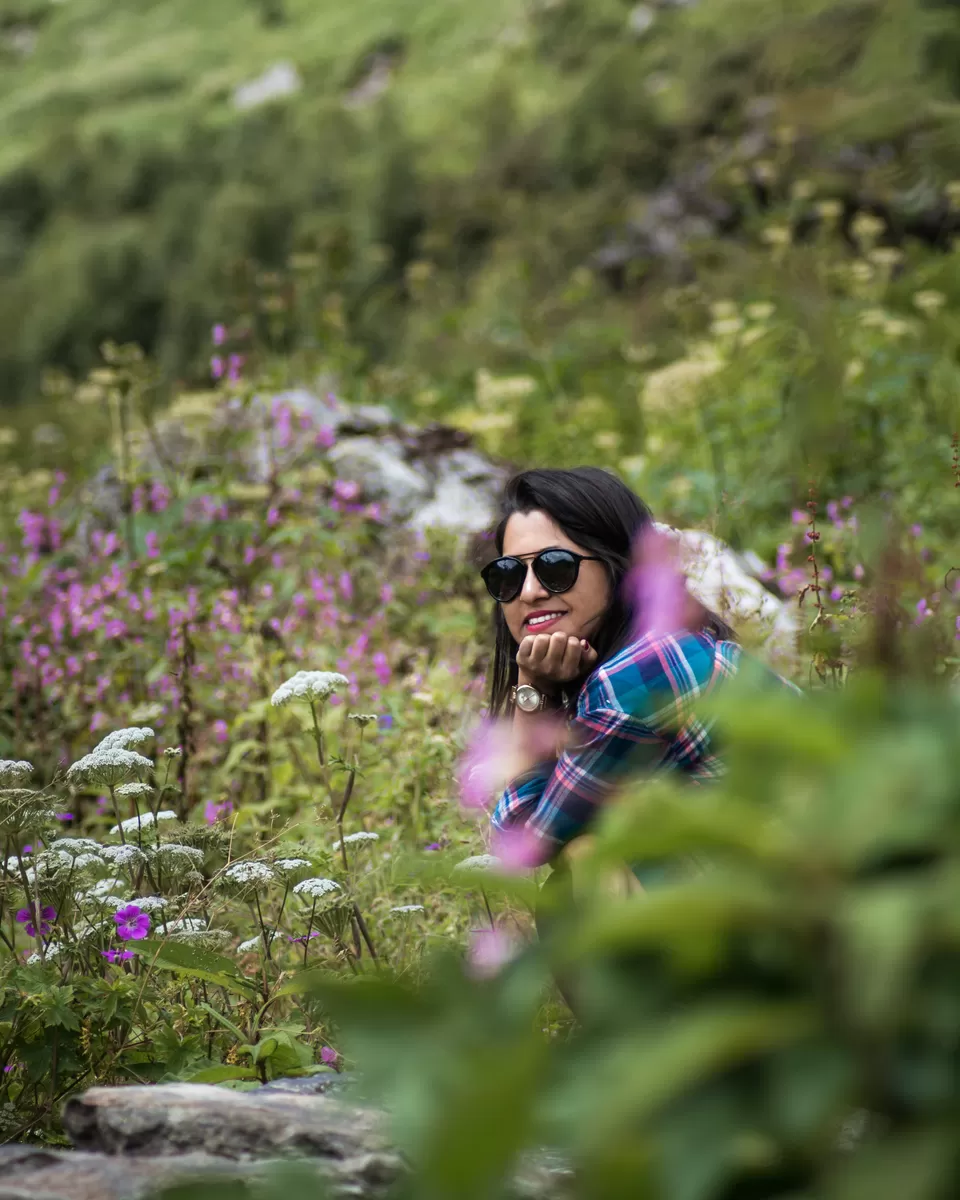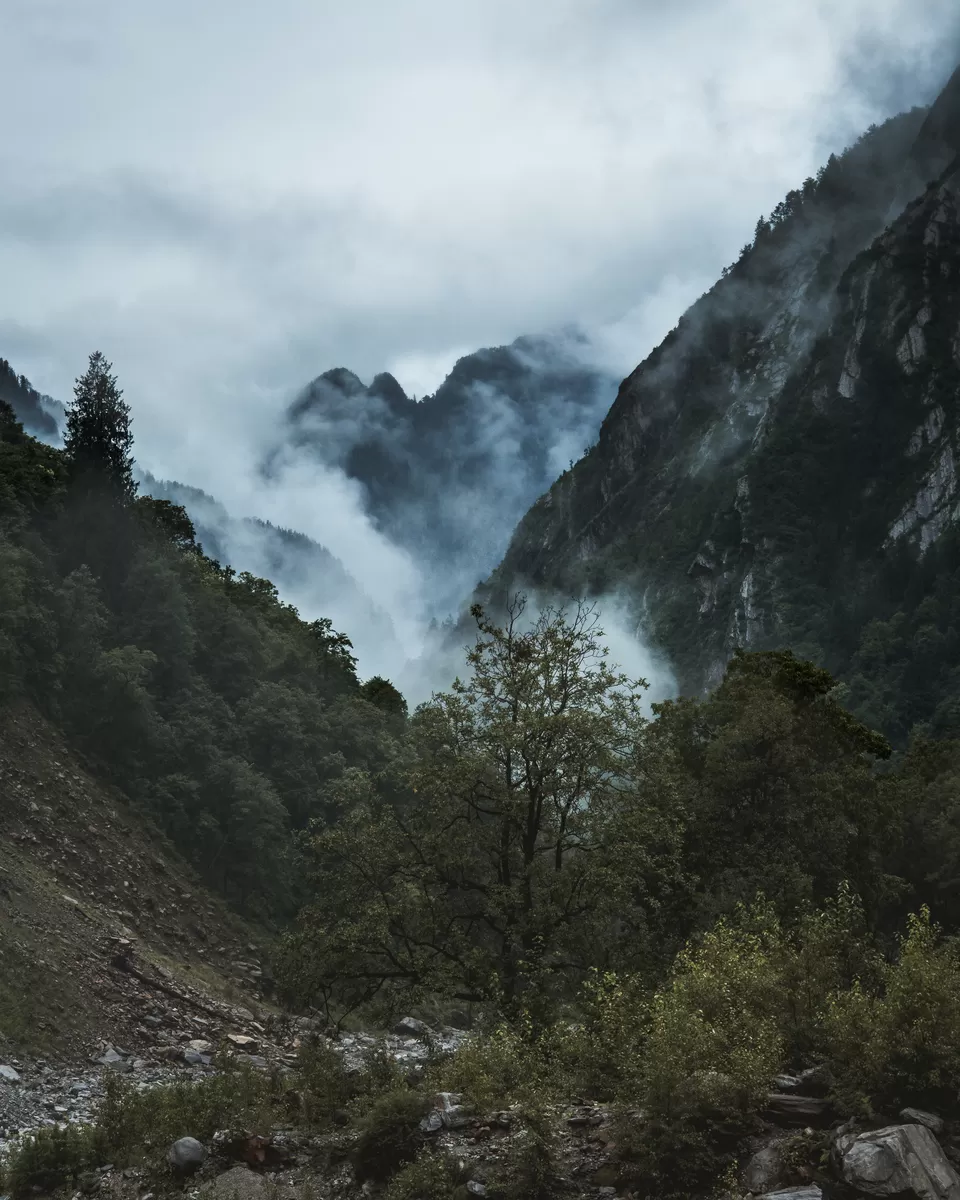 Day 4: Ghangaria to Hemkund Sahib, Trail length: 6km + 6km, Altitude: 14100 ft.
It was early morning. There had been heavy downpour last night which continued till morning. The weather was cloudy. The day's trek was expected to be quite steep. Some of the people in my trekking group opted for mules because of the uphill trek. Me, along with the remaining trekkers, started at 6:30am. It started raining in the midway and had to put on our raincoats which is a must to carry on a monsoon trek. We could spot the beautiful Brahmakamal flower and also a few populations of blue poppies on our way. There were food stalls at many points of the ascend. By 12.30 am, we reached Hemkund Sahib nestled at a height of 14100ft and also claimed to be the world's highest Gurudwara. All the enthusiastic trekkers after reaching the pinnacle celebrated amongst themselves followed with few clicks. We were served langar (khichdi) in Gurudwara along with a cup of chai. The shrine was covered with clouds, otherwise, you can get a glimpse of the seven mountains peaks. You can also take a dip in the freezing holy Hemkund lake which was almost covered with clouds. We sat back enjoying the tranquility and serenity of the place. I realized from this trip that all you need in life is a little endeavor to overcome all your fear and hurdles. The day ended for everyone with great satisfaction. Most of the trekkers in the group were first timers and climbing 14100 ft was a huge morale boost for everyone.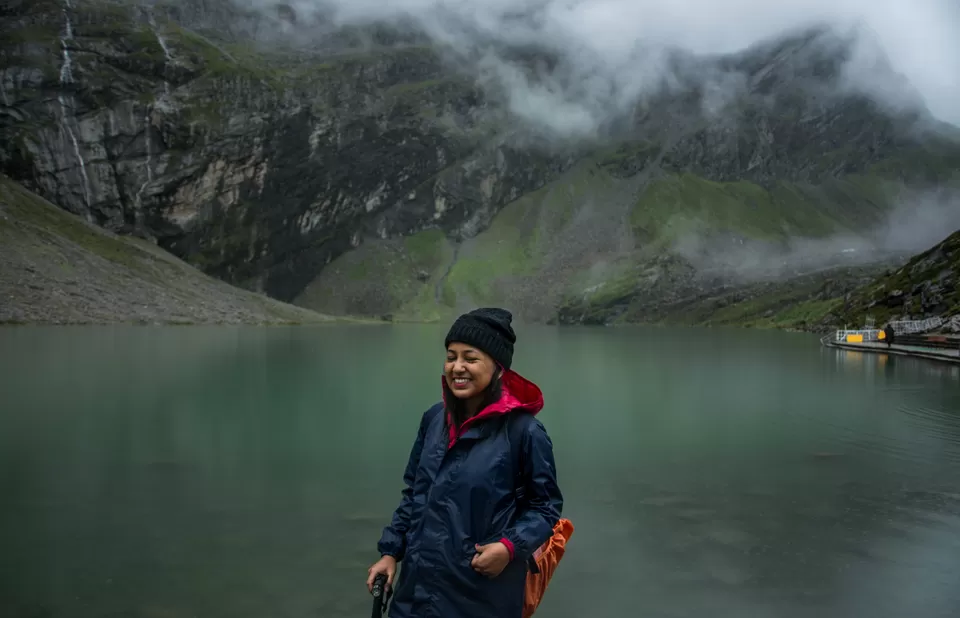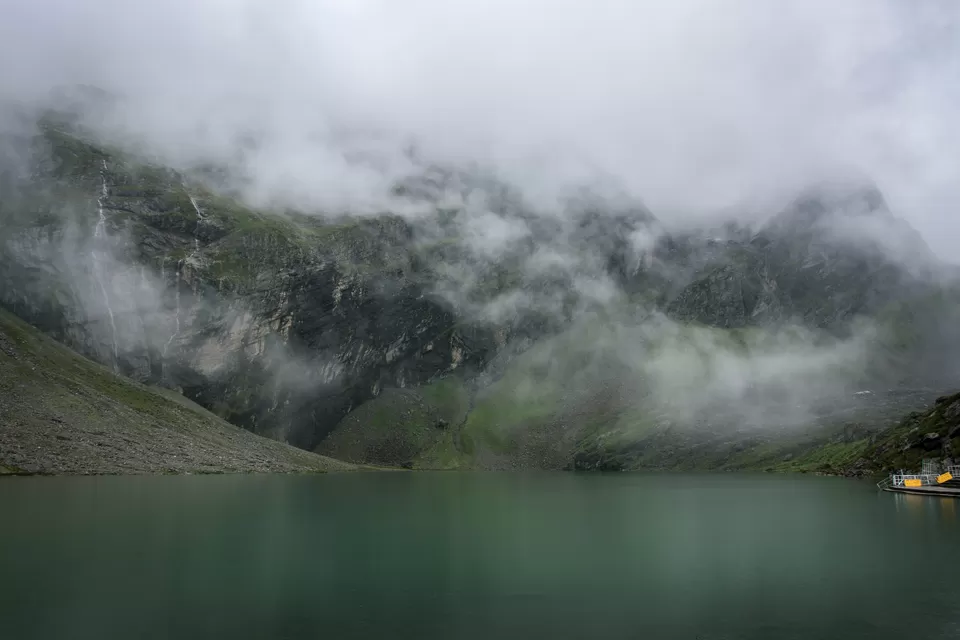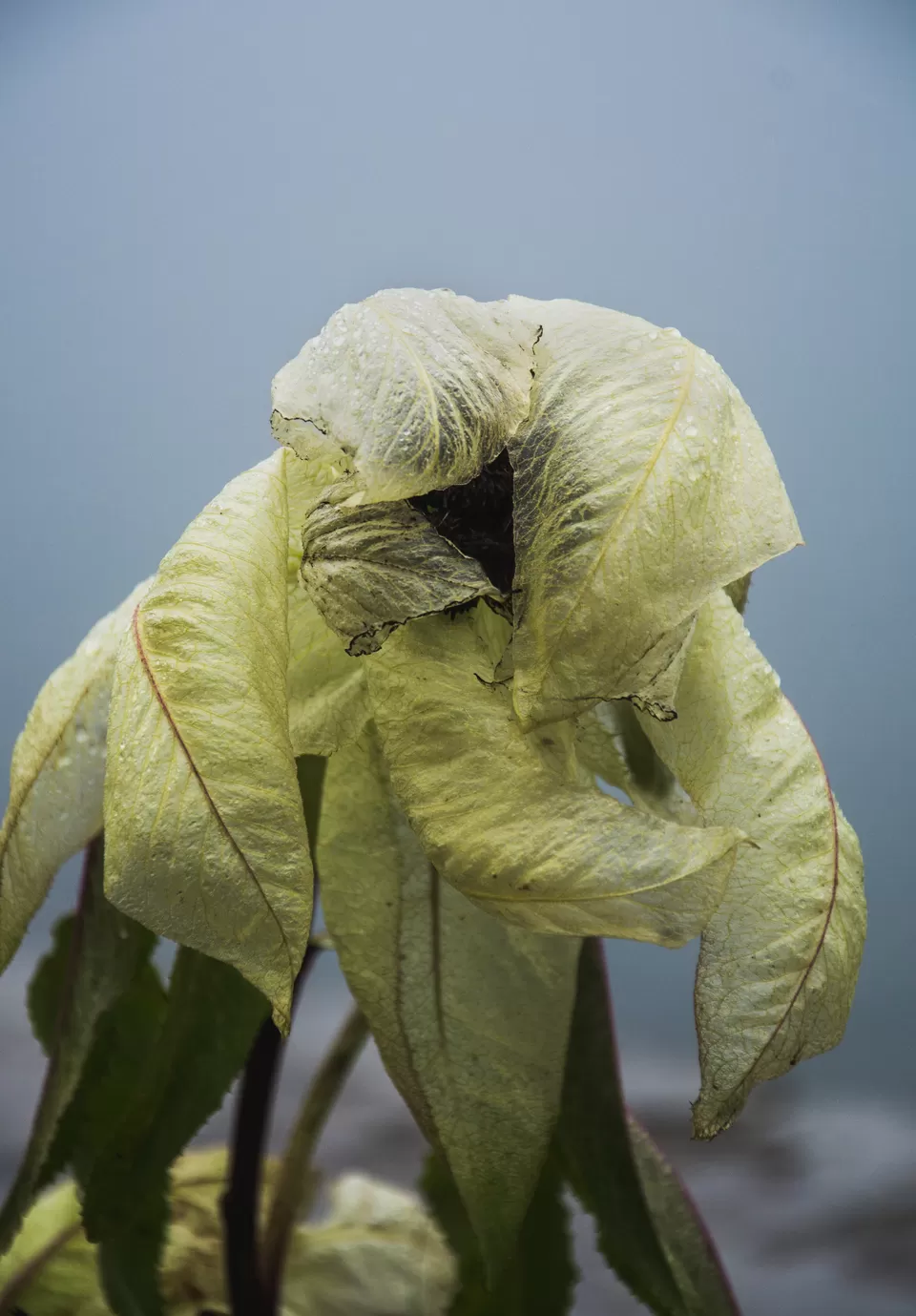 Day 6: Ghangaria to Joshimath
We descended down to Pulna where vehicles were waiting to drop us at Joshimath, our base camp. The day was spent resting in the lodge arranged by TTH. We explored few good eateries nearby our lodge. We had some amazing parathas in one of the restaurants.
Day 7:
Next day early morning, we left for Haridwar from where we boarded our trains. The journey ended with a lot of joyous moments to cherish, a soul-searching trip it was for me.
I would really love to recommend this place for the ones who are nature lovers, a photographer, and ones who are sulking in life, this place will definitely be an eye opener for you!!