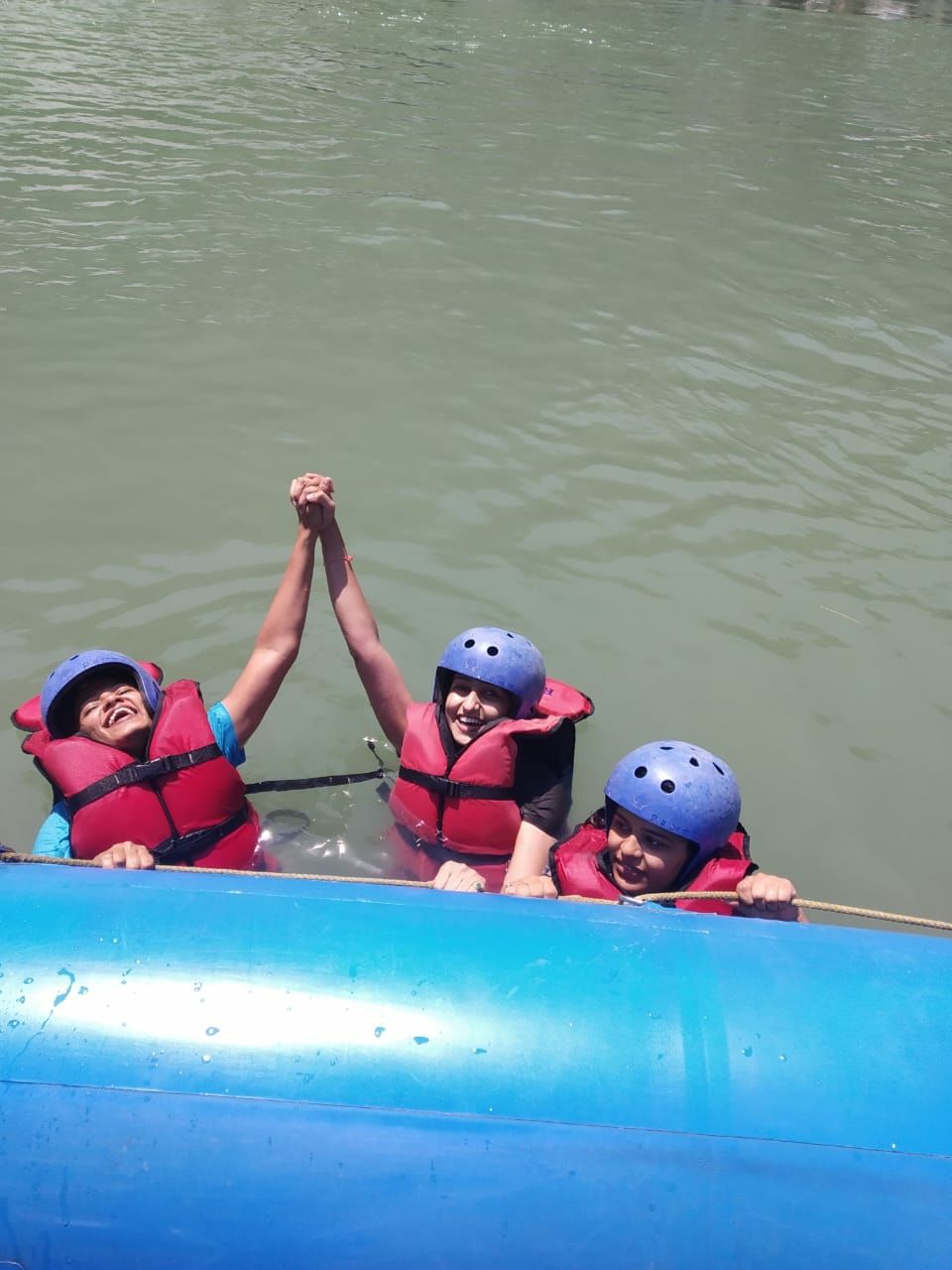 From Delhi we reached Rishikesh early in the morning. Hired a Taxi to go to our Camp which was at an hour and half distance from there at Mahadev Chatti. After reaching at a point we had to trek down to the Camp site which was tough because the trail was steep and rough. But when we reached the Camp it was all worth the hardwork.
The place was scenic.
The tents, the river, the hills around
the sand
the staff
all were so welcoming that we felt fortunate upon begining our trip here.
After Breakfast we headed for water fall which is just 10mnts away from the main camp, an exclusive waterfall in that camp. We enjoyed the chilled water, played in that and then it was turn for Cliff jump. I did that and injured myself by diving wrongly into the water.
Then it was time for lunch they served us full course meal which was really delicious. After the afternoon nap it was time for rock climbing and rappling. My cousins did that under the supervision of camp activity guides. I did not do it because of injury.
After the activity we just sat on rocks beside the river and absorbed the serenity. Then after the dinner we called the day off.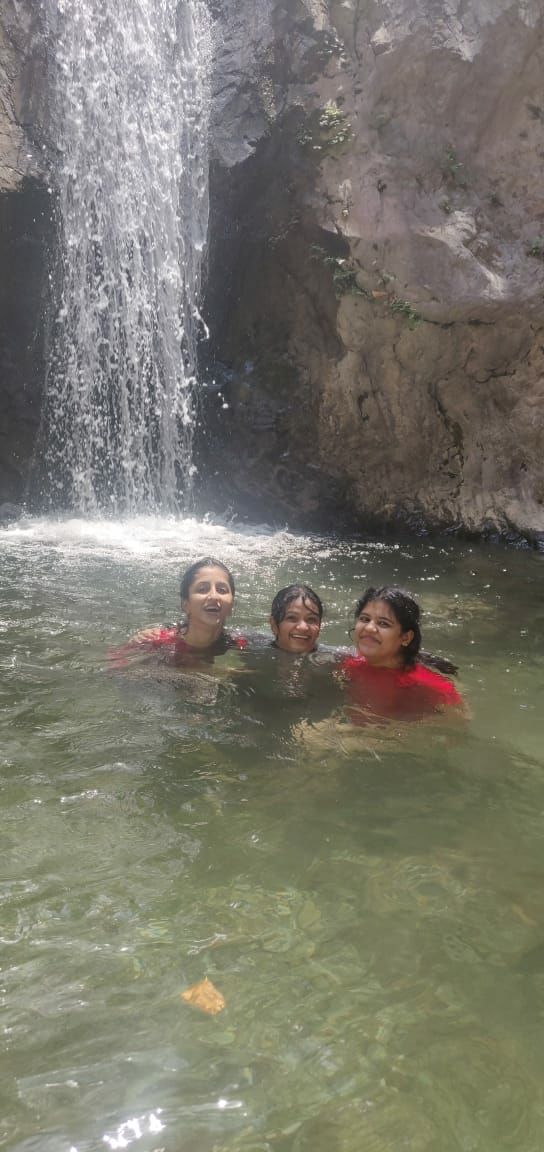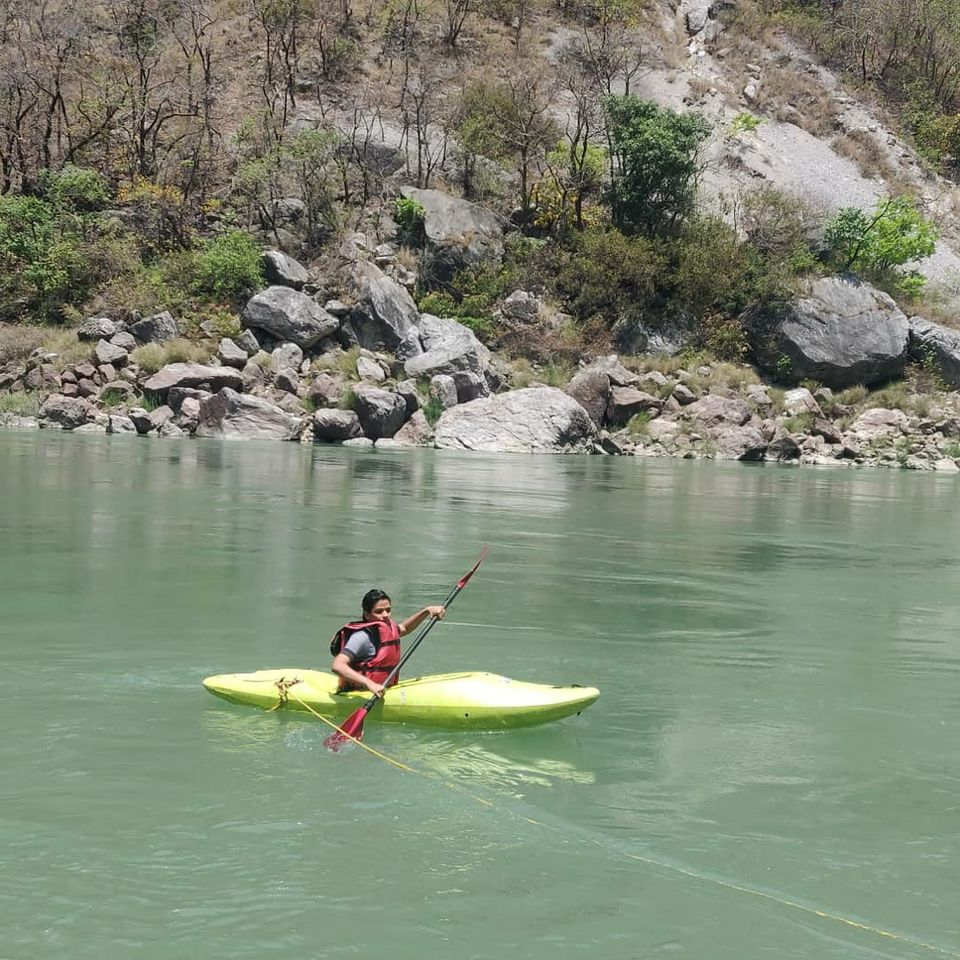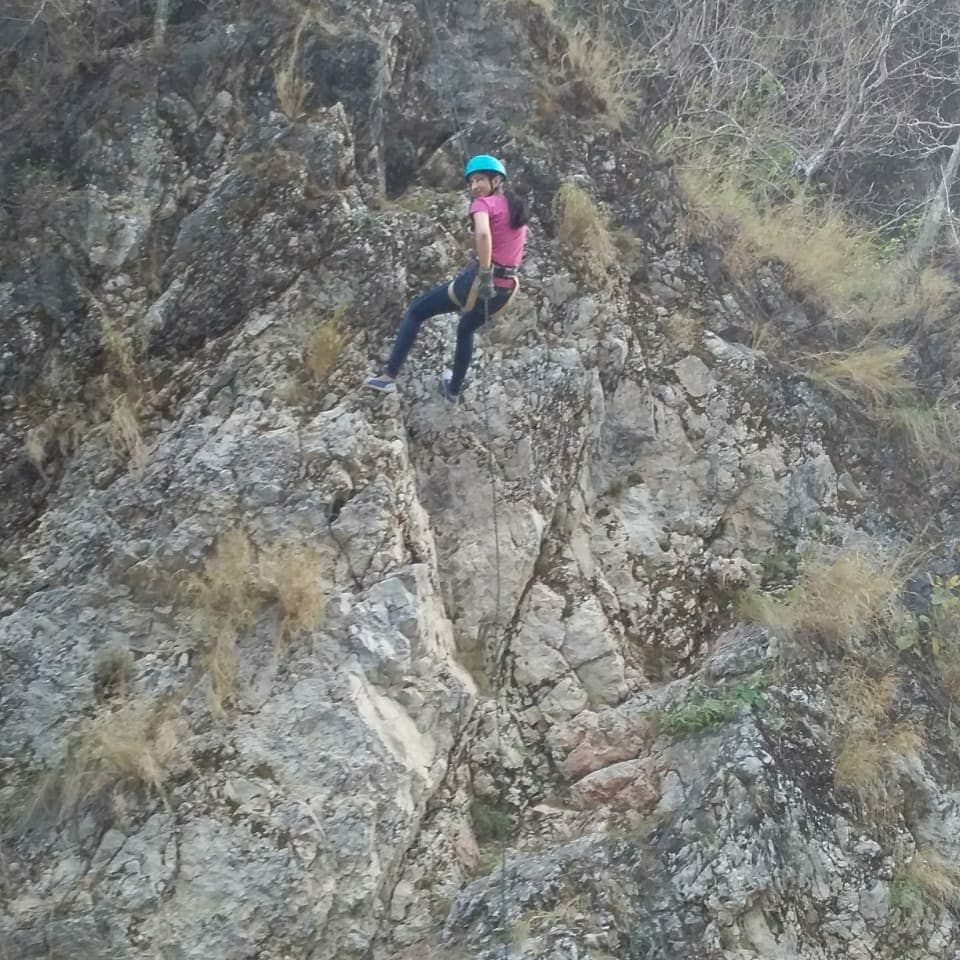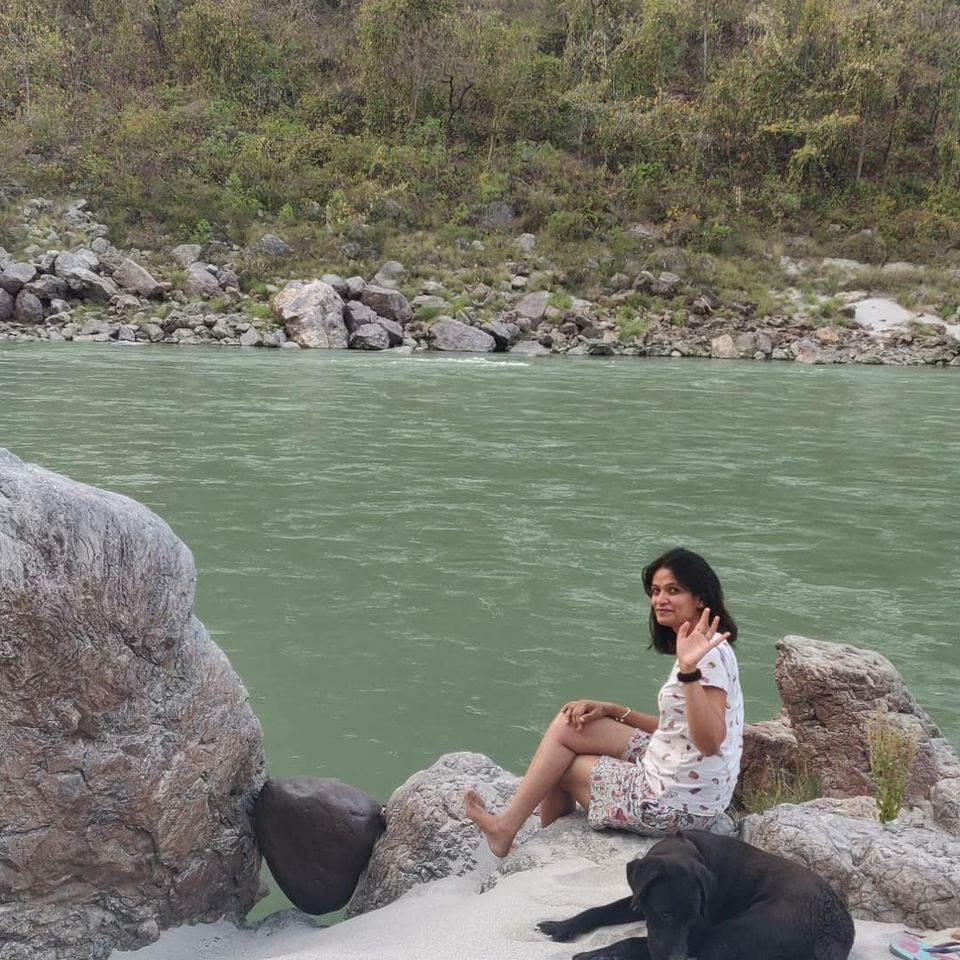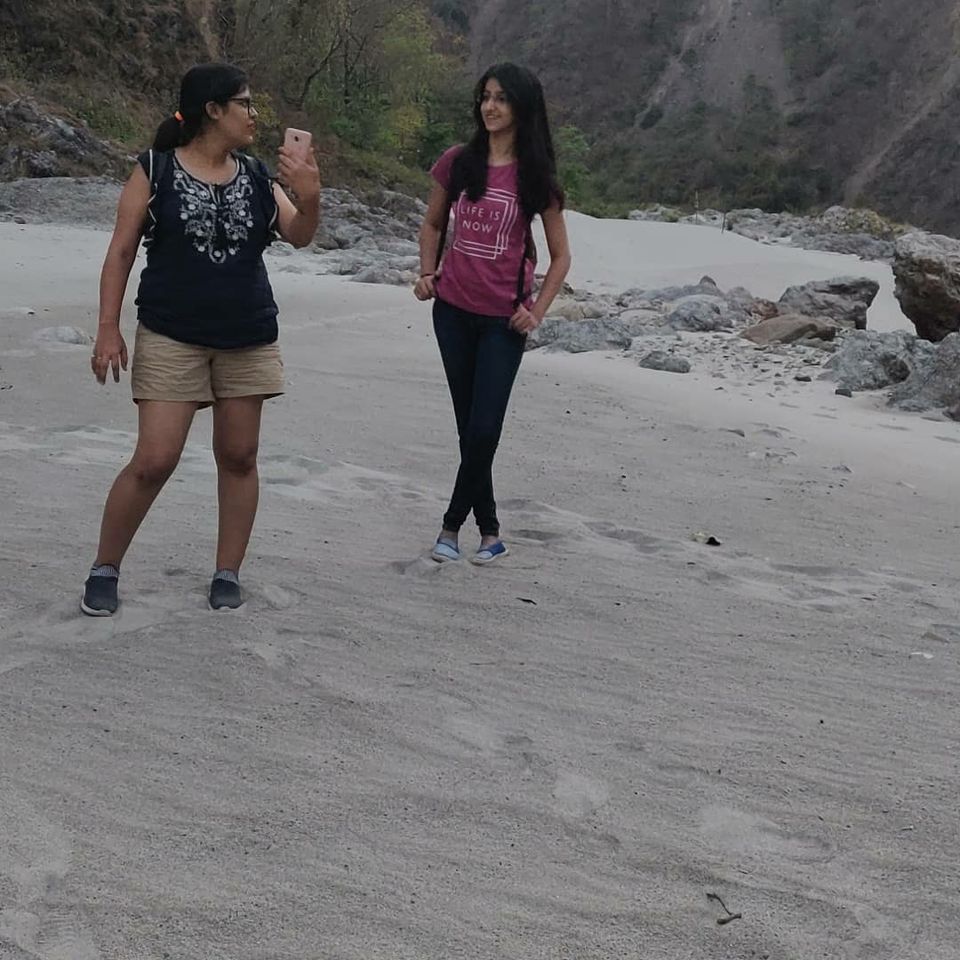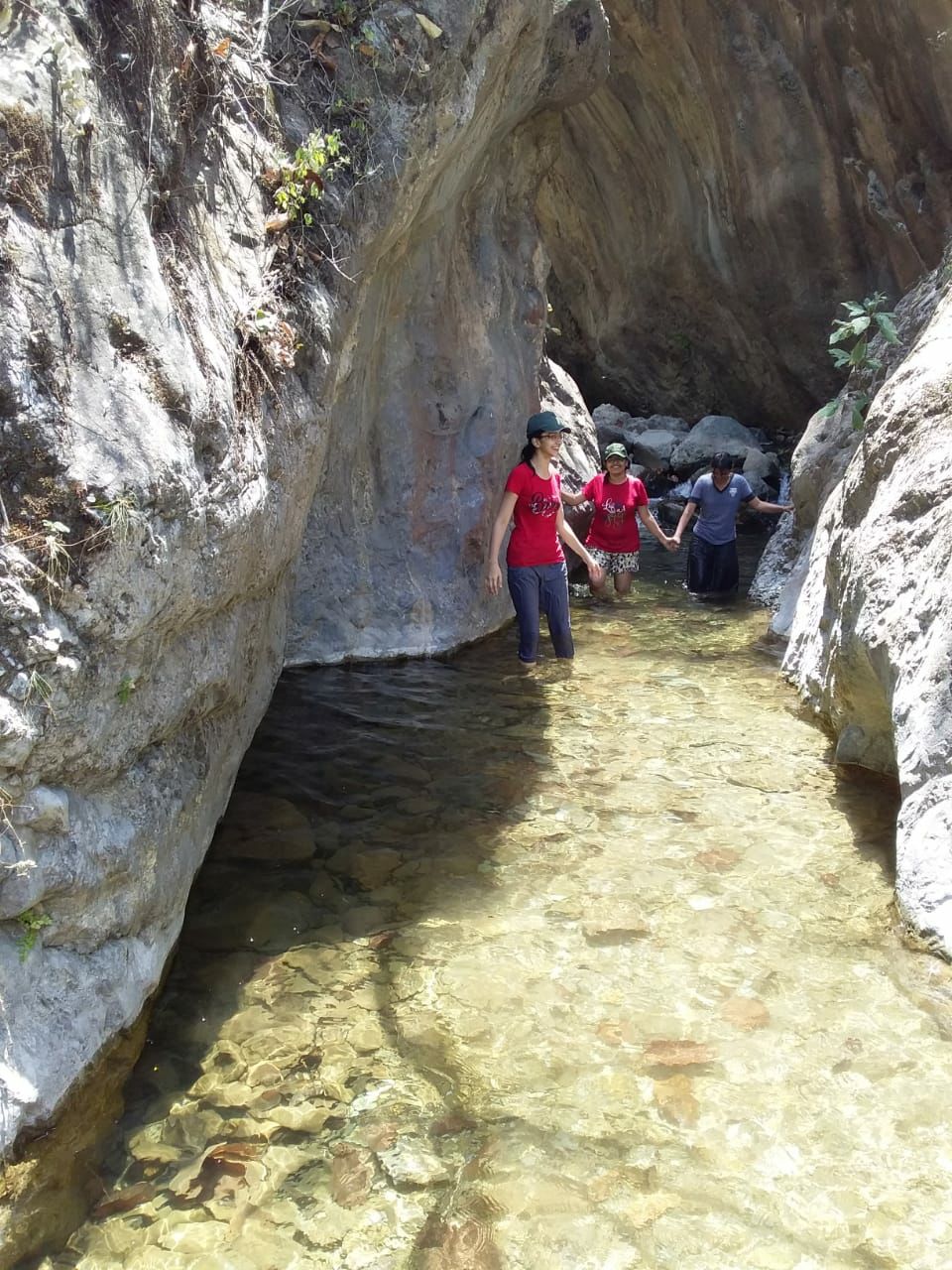 After the breakfast it was time for checkout and head to our next destination after River rafting which was included in our package.
River rafting first seemed difficult as we had to jump into the river for us it was scarring but with the motivation given by our guide we jumped and thank god we did that otherwise we would have missed that fun. Don't miss river rafting when in Rishikesh. After the rafting was over we took a drop at a point from where the camp representative made us board a taxi to reach tapovan for our next stay.
Which was Zostel. For the remaining days we stayed in Zostel.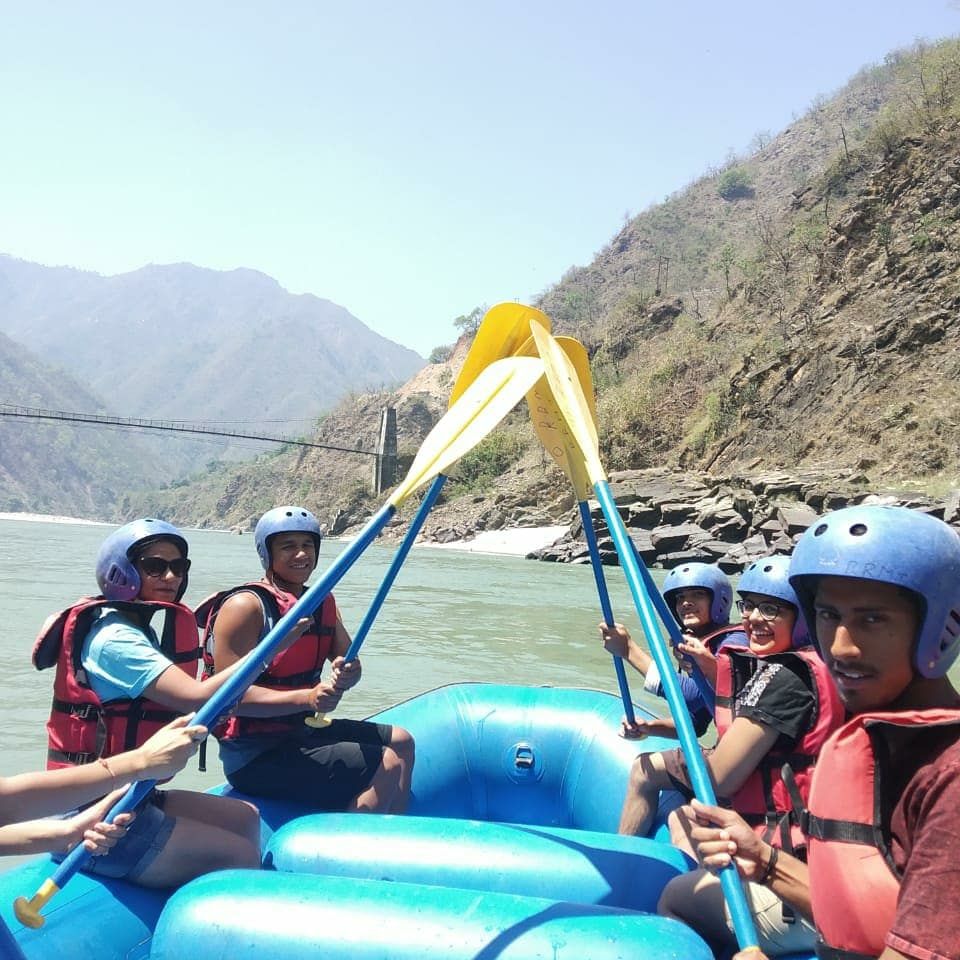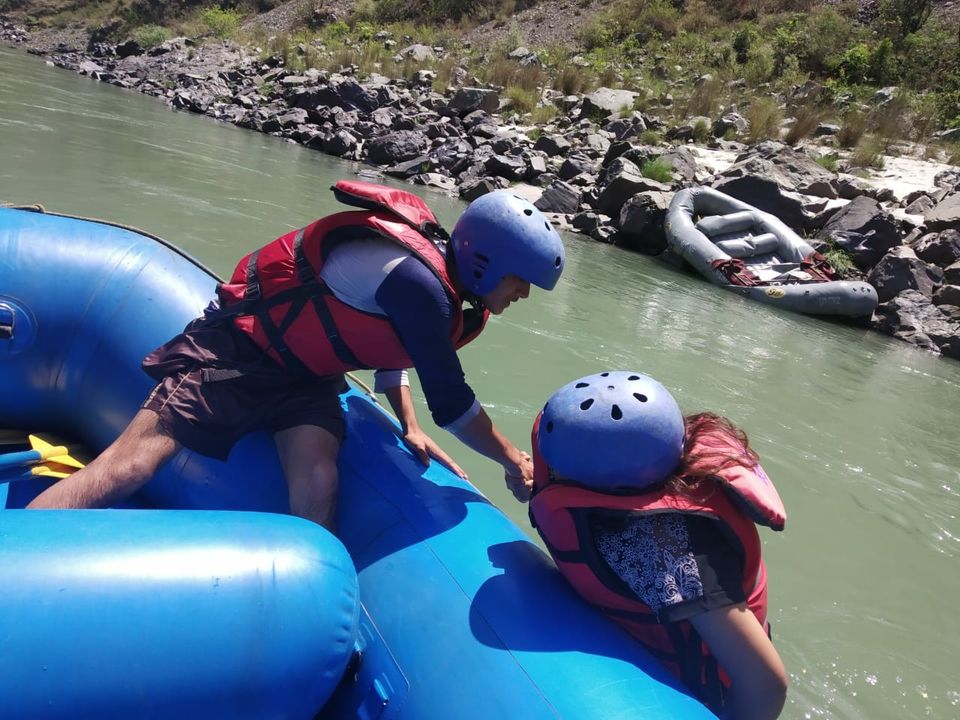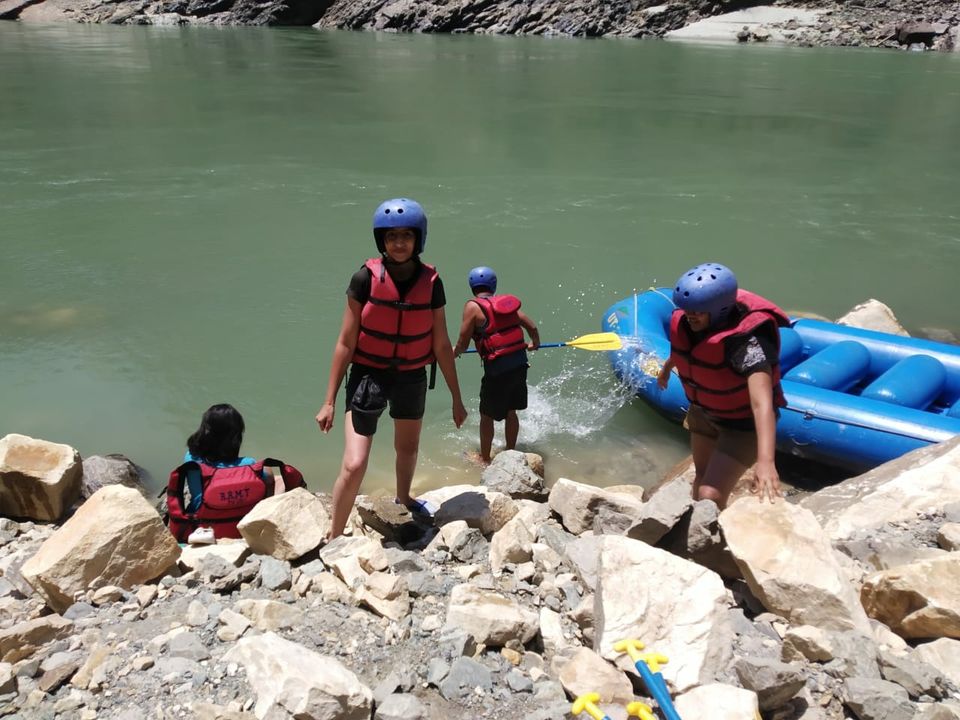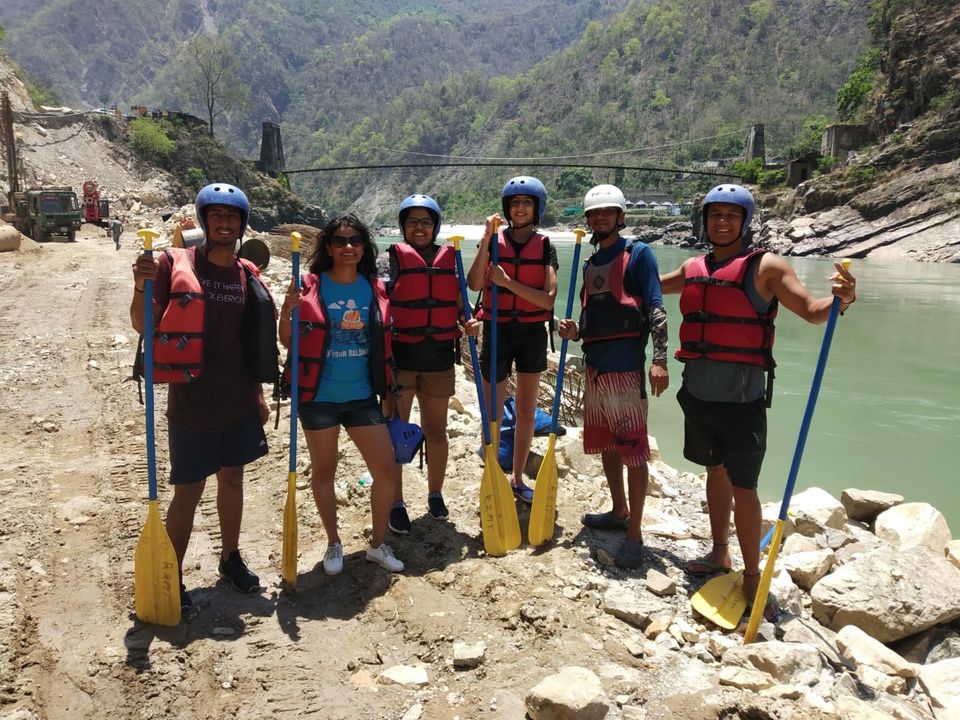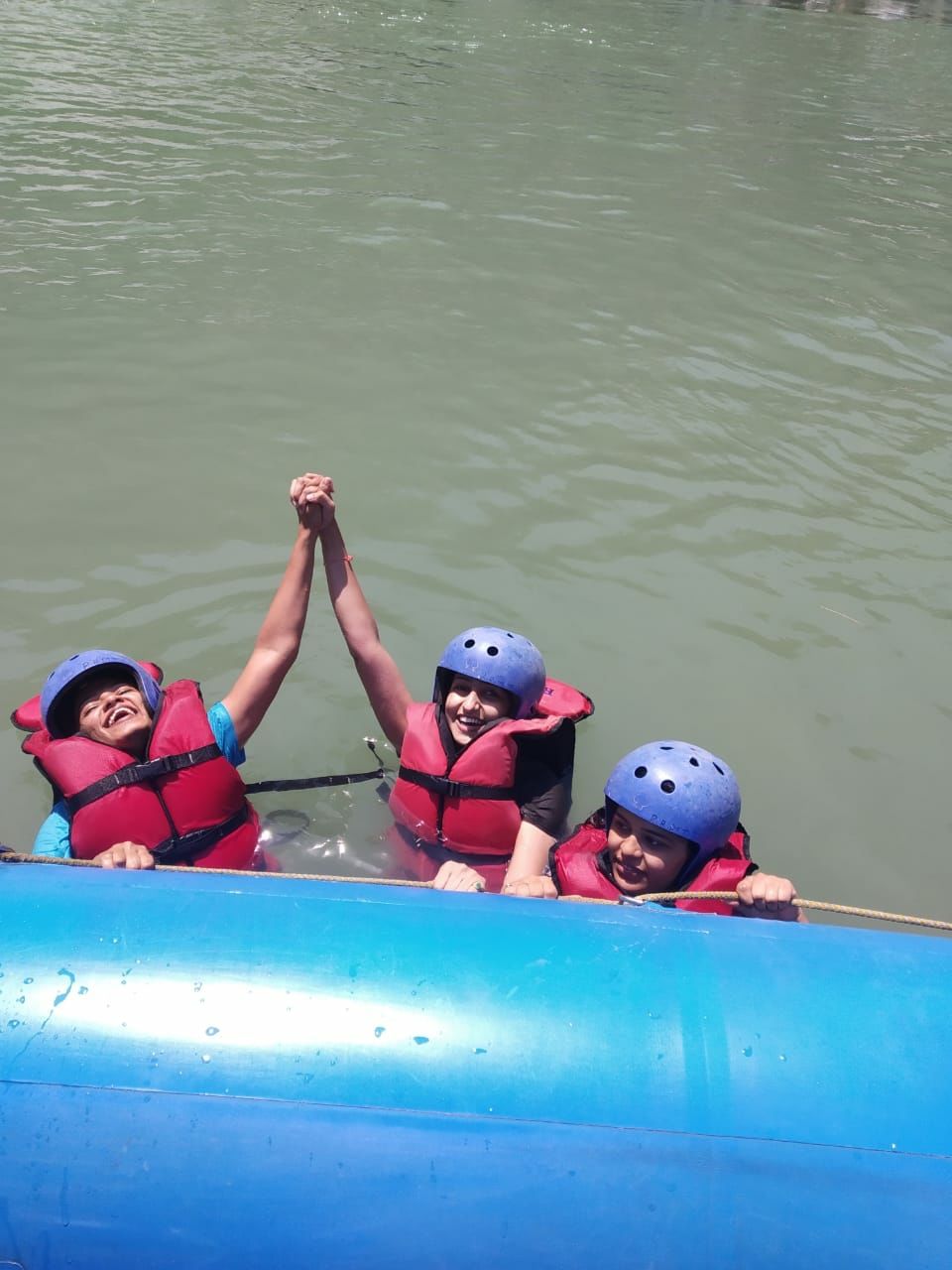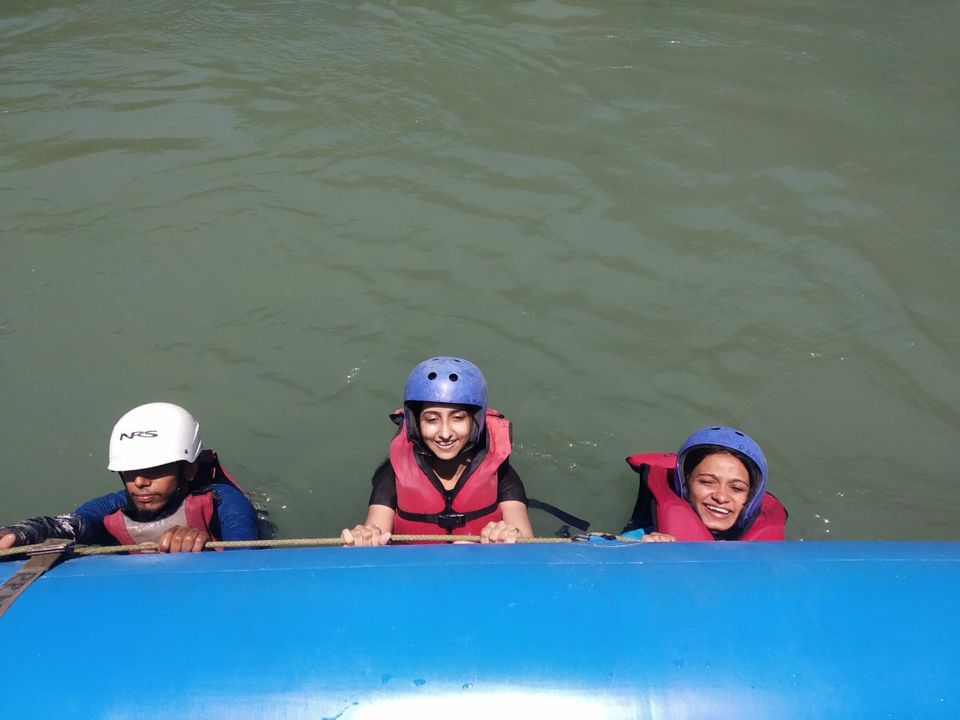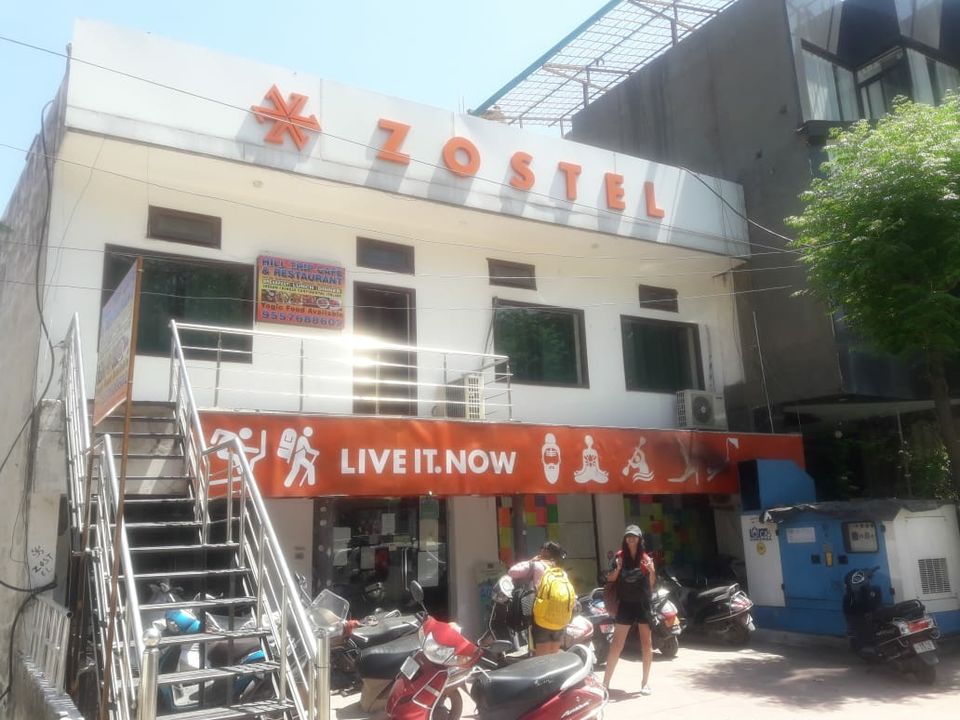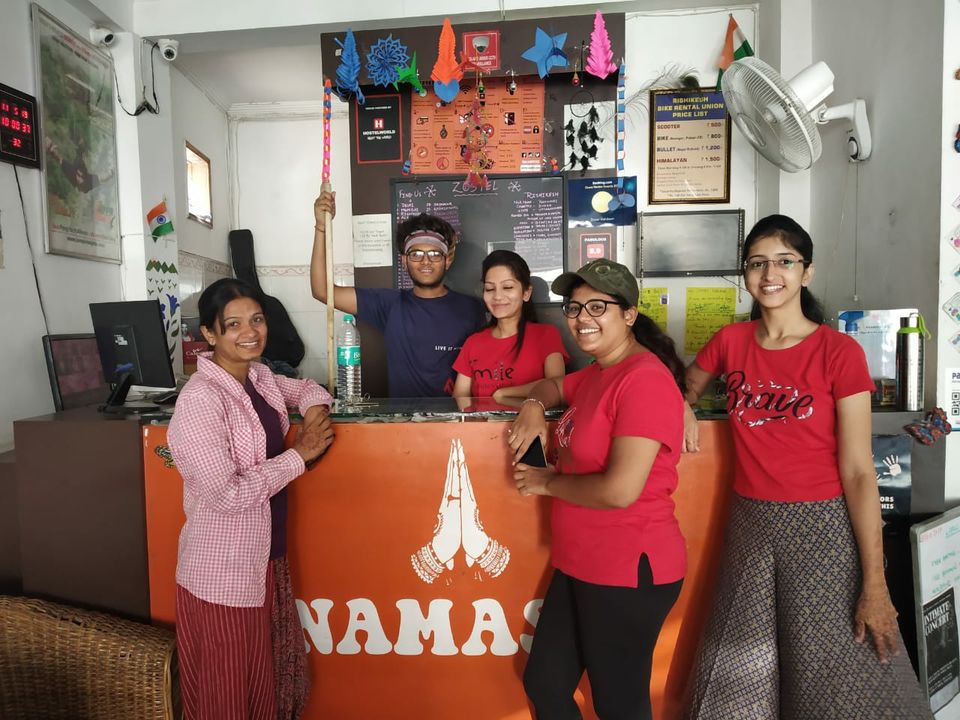 A must experience camping when in Rishikesh. It was the only camp I saw which was actually at a location far from city's hustle bustle and surrounded by nature. The staff was very courteous and well mannered. The exclusive waterfall in the camp is like a cherry on top of a cake. The calmness, serenity and silence is mesmarising if one wants to stay away from the noise and pollution.
We signed up for Kunjapuri Temple hike through Zostel escape so next day morning at 4am we along with other hostel mates went to experience the sunrise.
And in evening we attended the very famous Ganga Arti at Triveni Ghaat in Rishikesh. This was also through zostel escape so a guide from Zostel accompanied us with other hostel mates.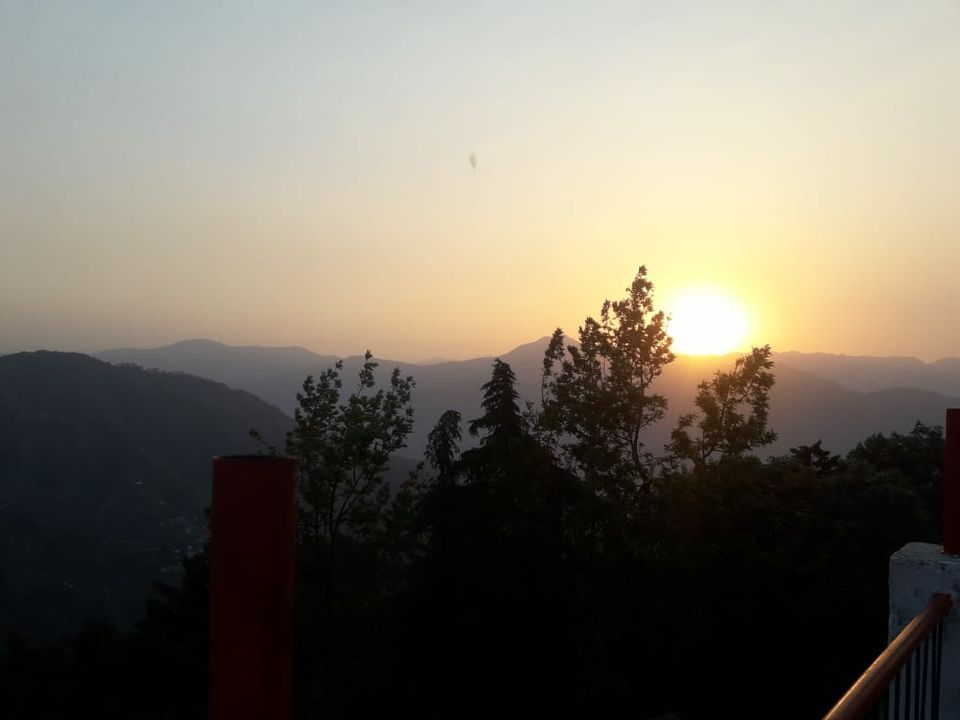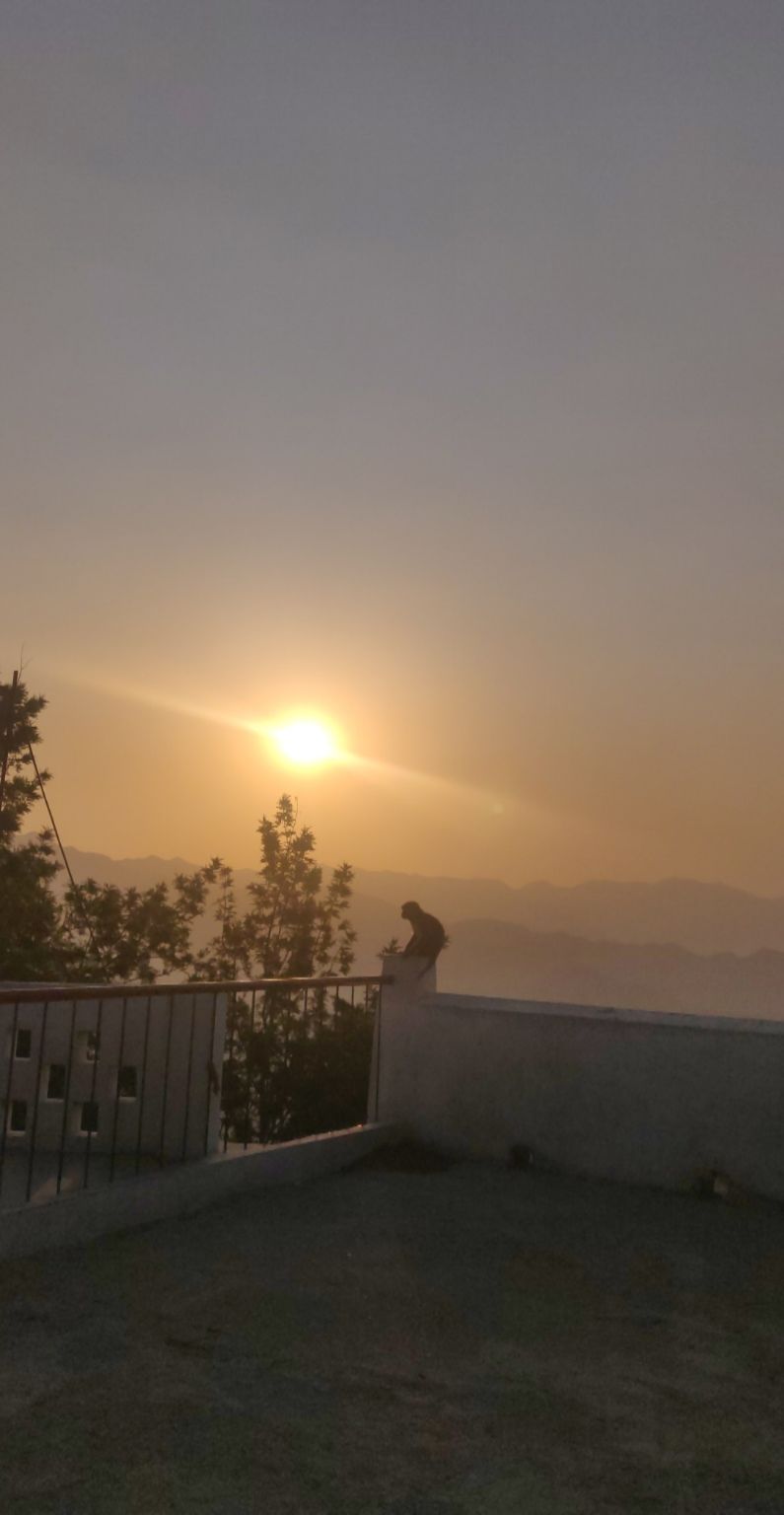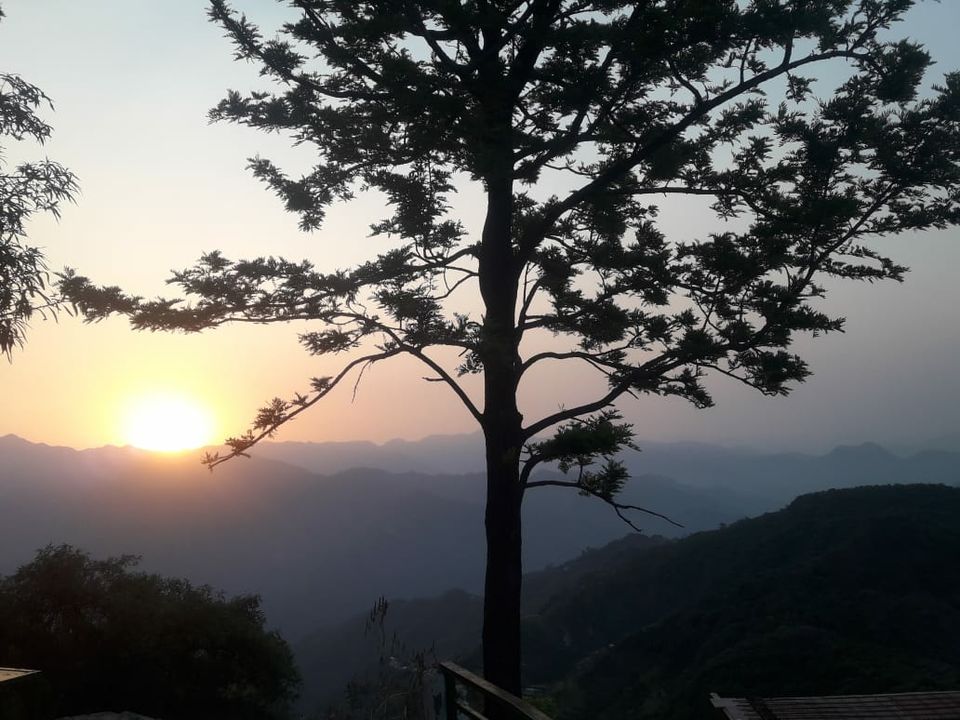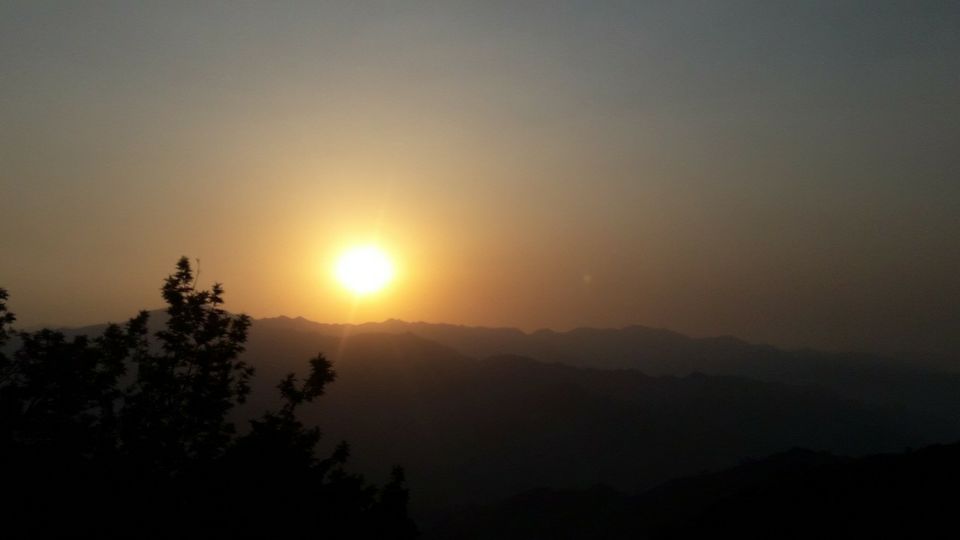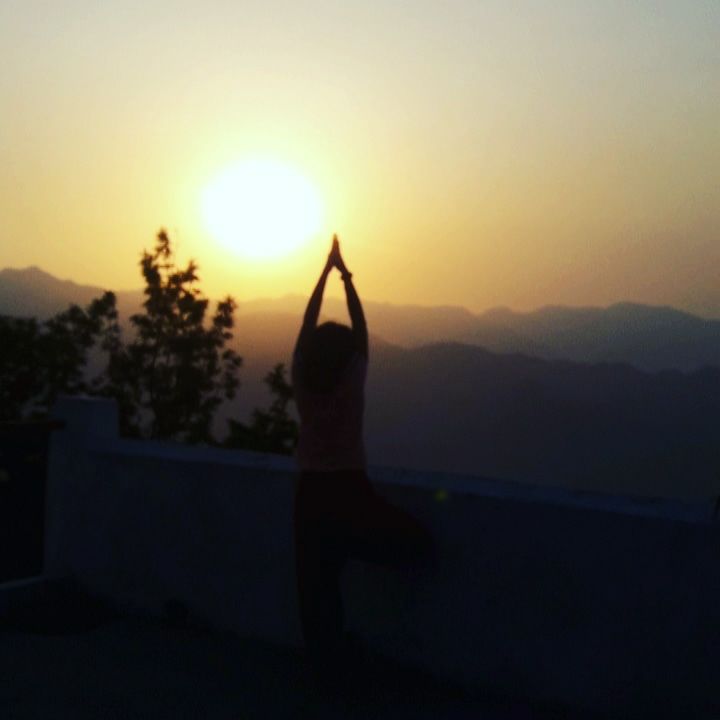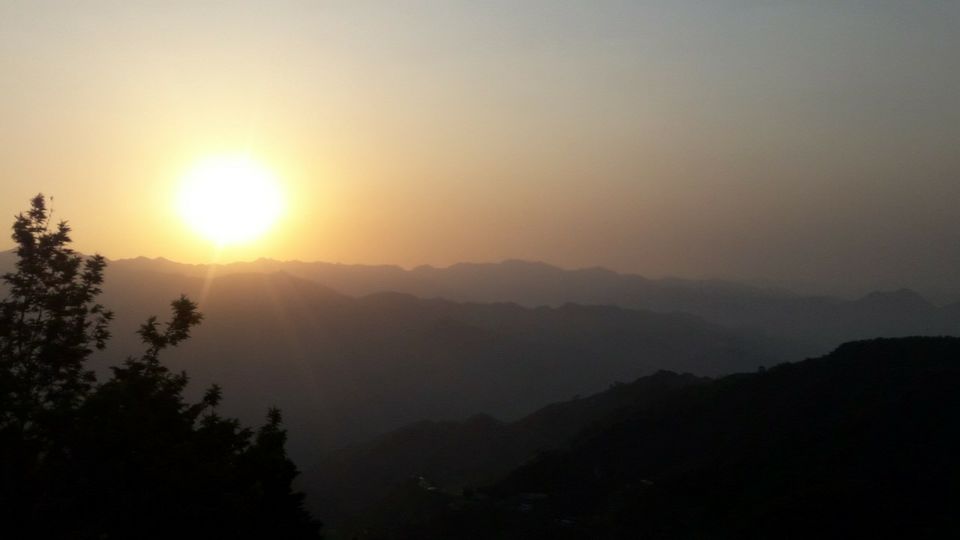 Next day it was time for Massoorie and Dehradun. We decided to see selected spots there. We went to Sahstradhara, Mall Road, Massoorie Jheel, Shiva Temple in Massoorie
In Dehradun we saw Zoo, Mind rolling Monestry and headed back to Rishikesh. We hired a taxi from Rishikesh for this day trip.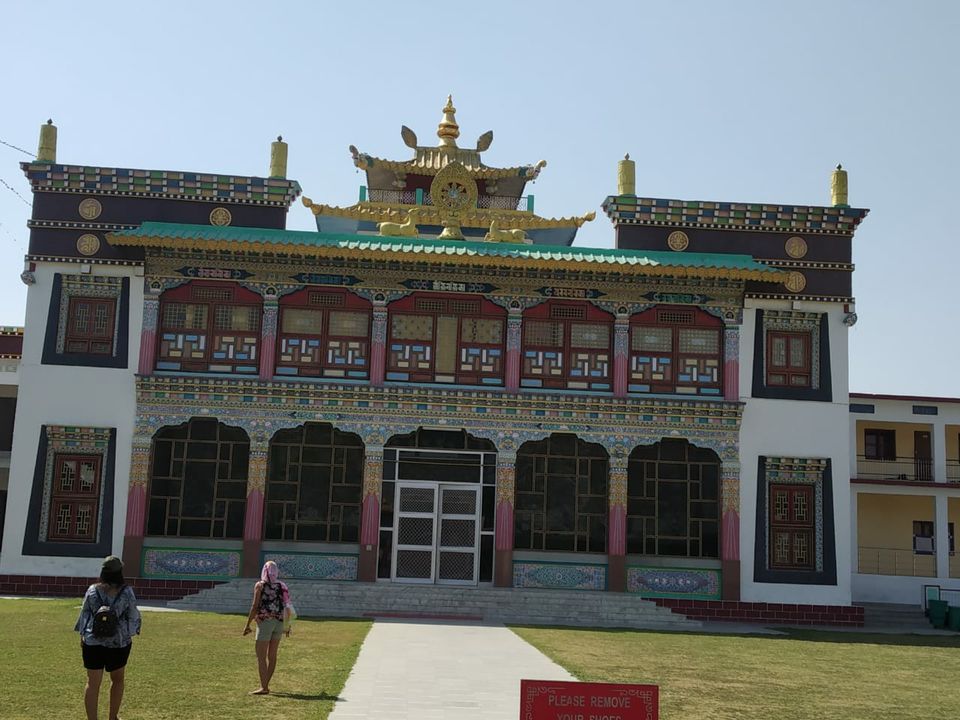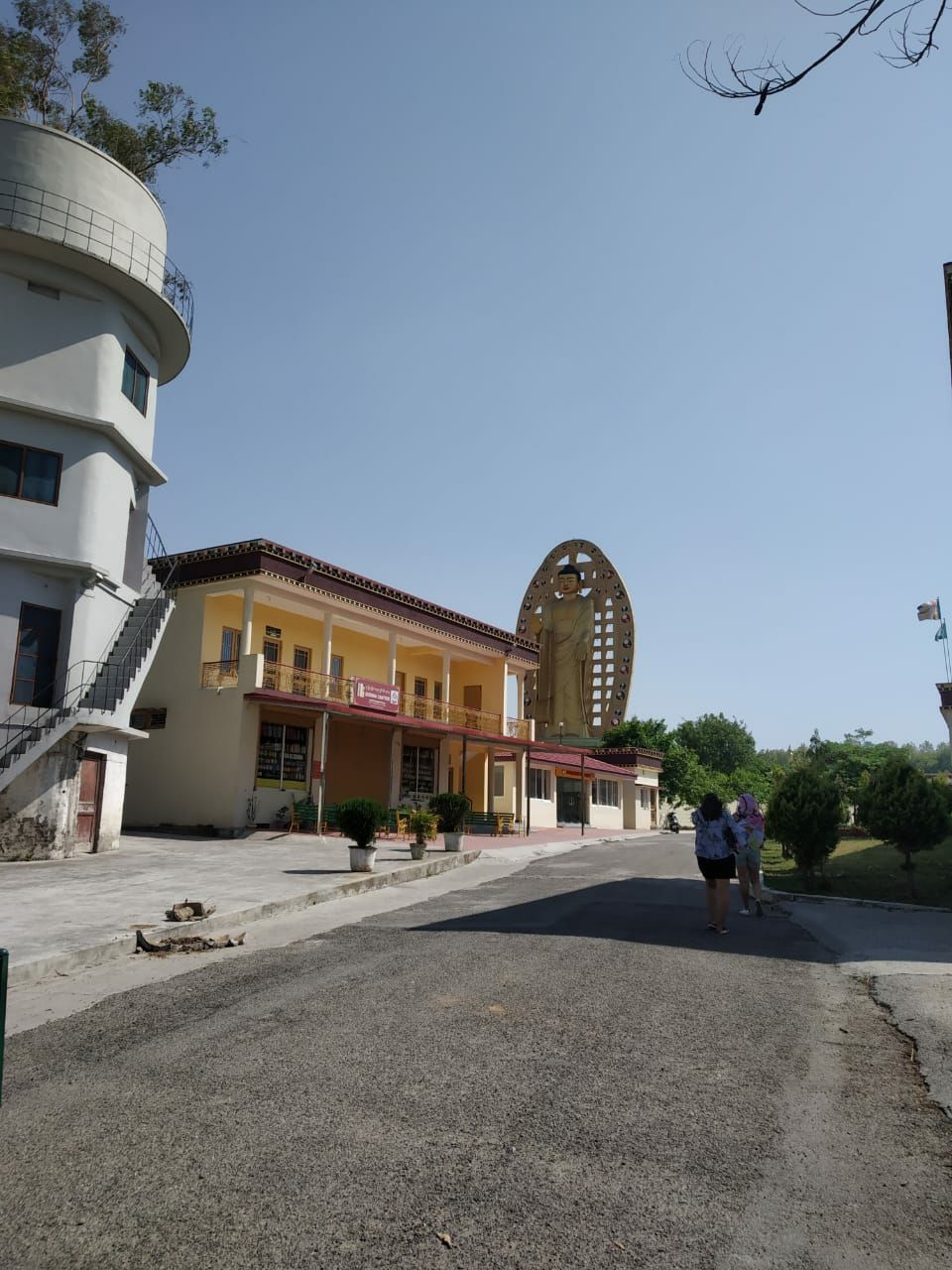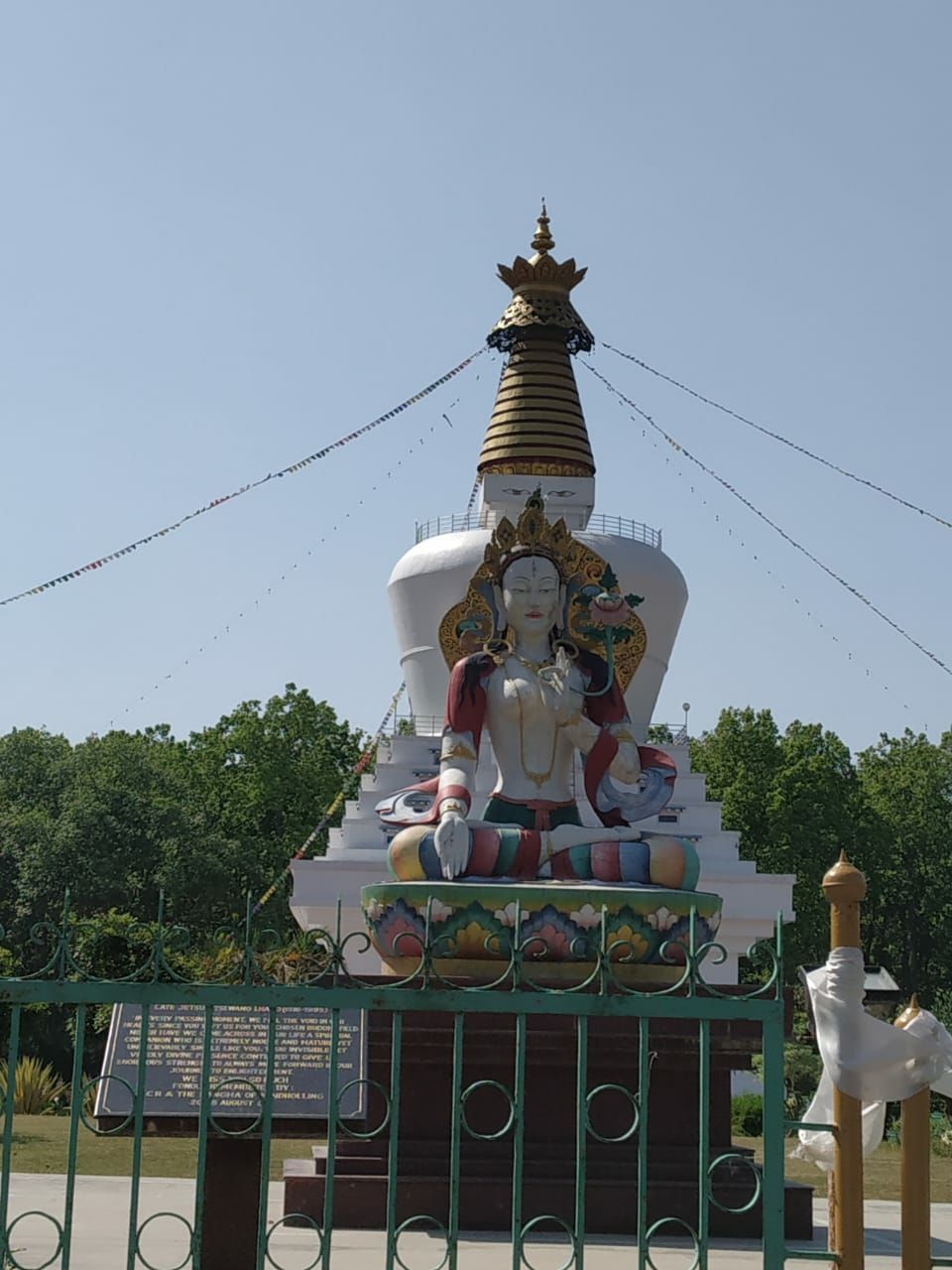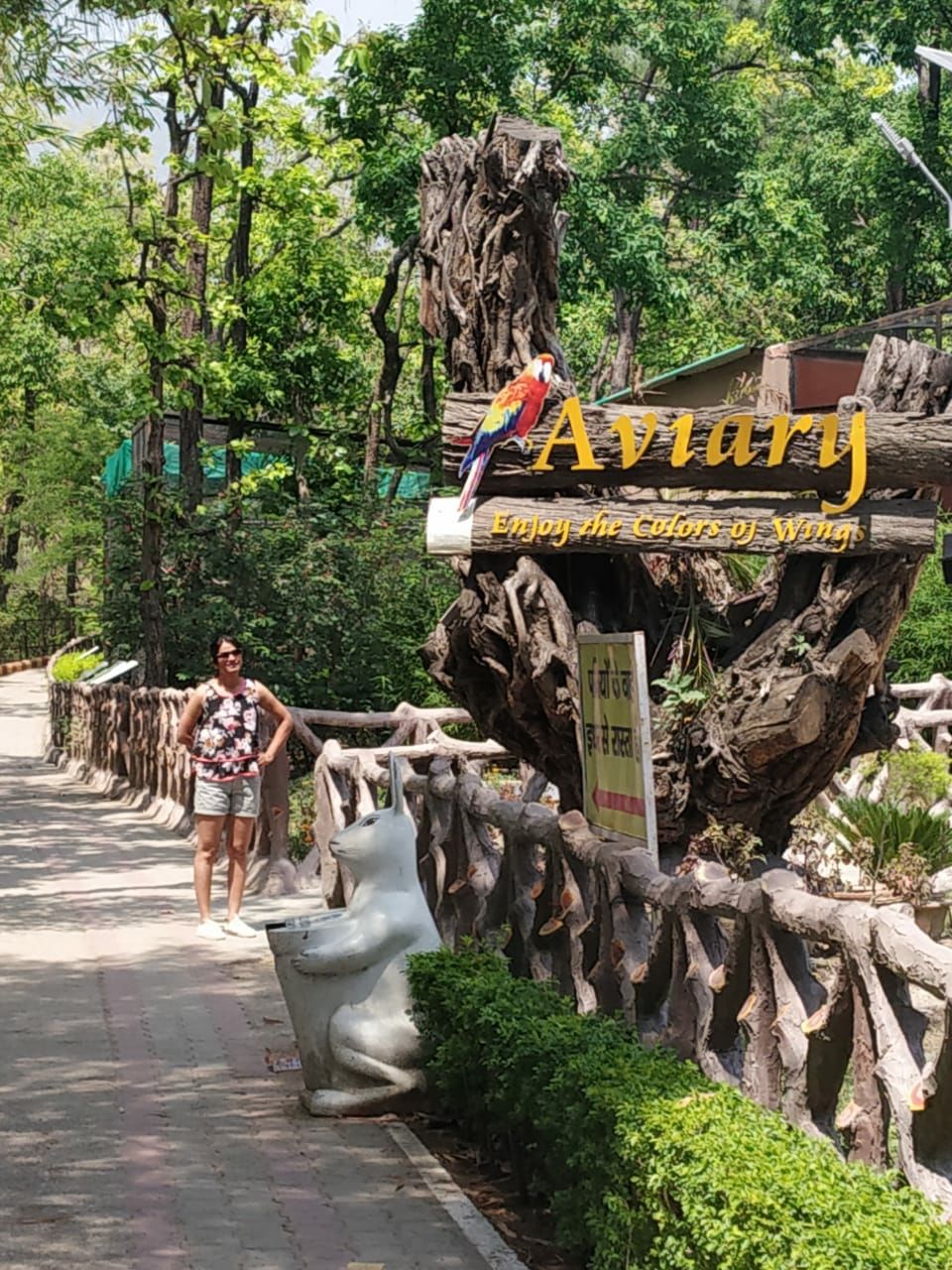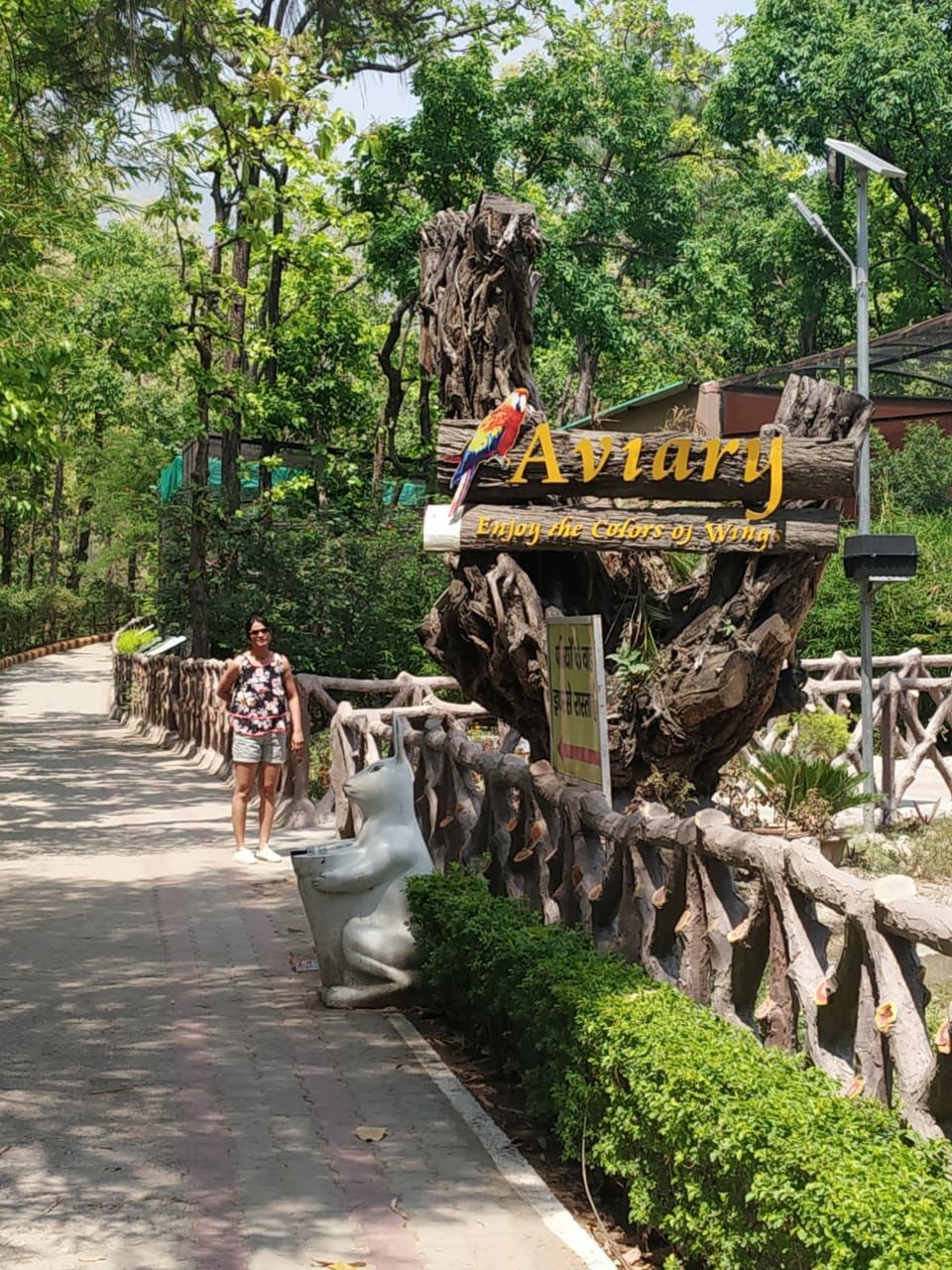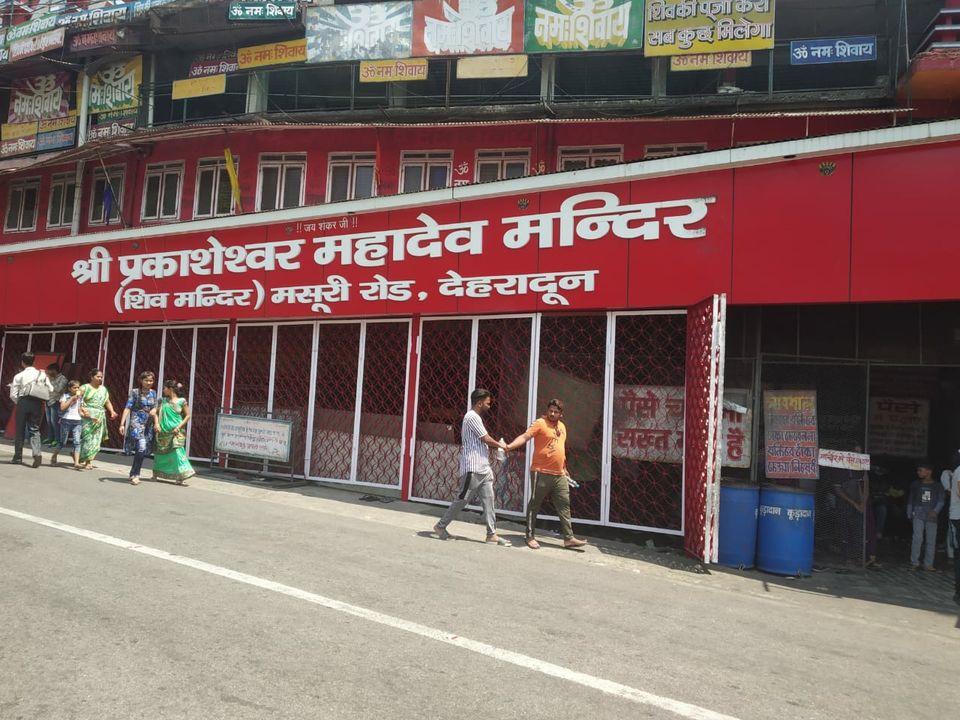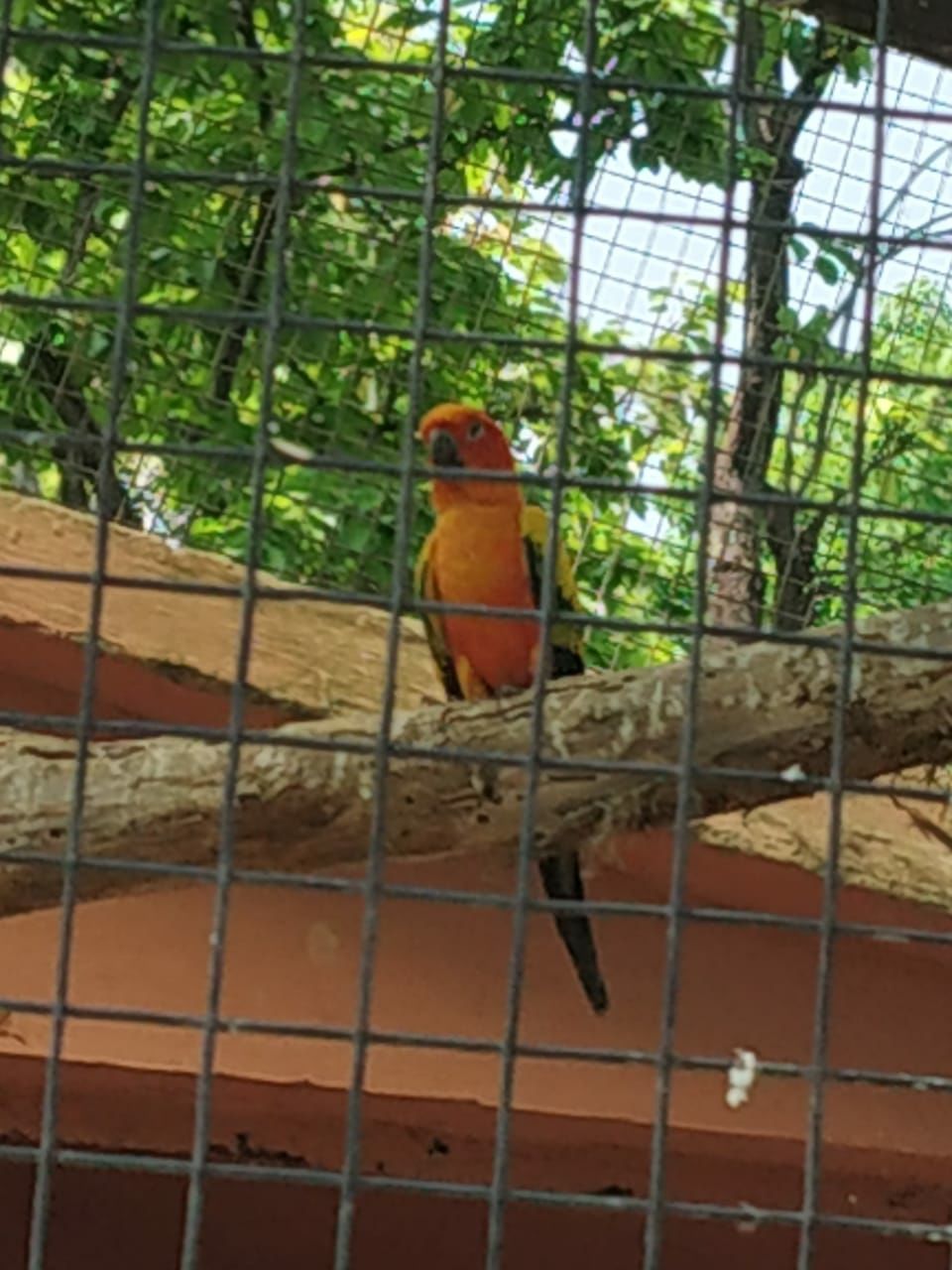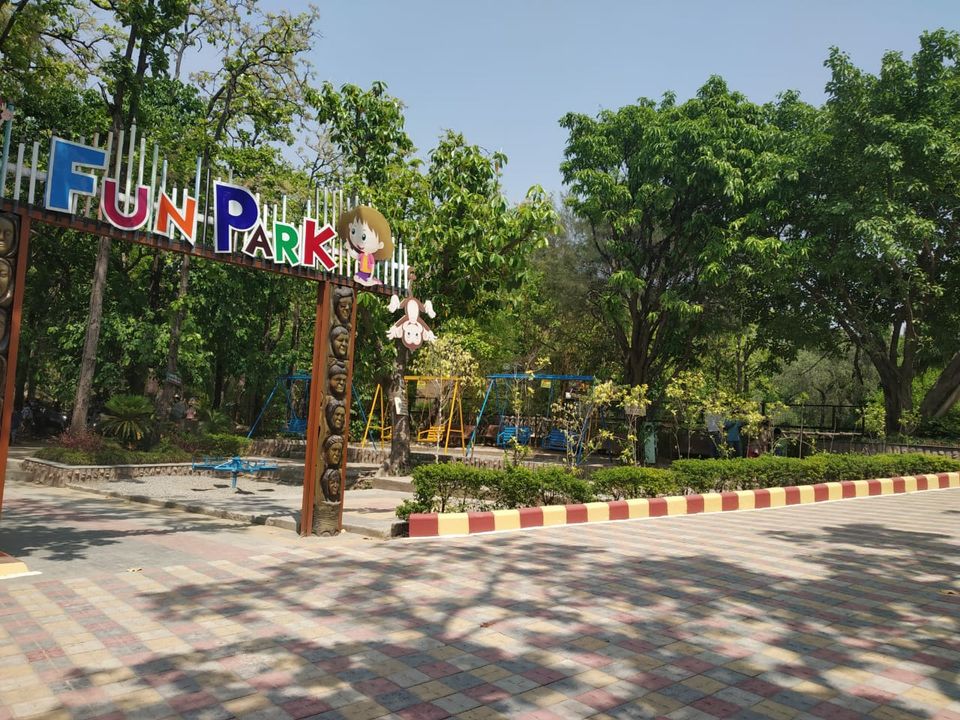 Next day I had booked for the most terrifying adventure..Bungee Jump. My cousins were going to do flying fox there. So we were all there for almost half the day.
Then next day we went to haridwar went to the Mansa devi and Chandi devi temple there and also took a dip in the holy Ganga.
And then next day it was time to wave bye to this amazing place.