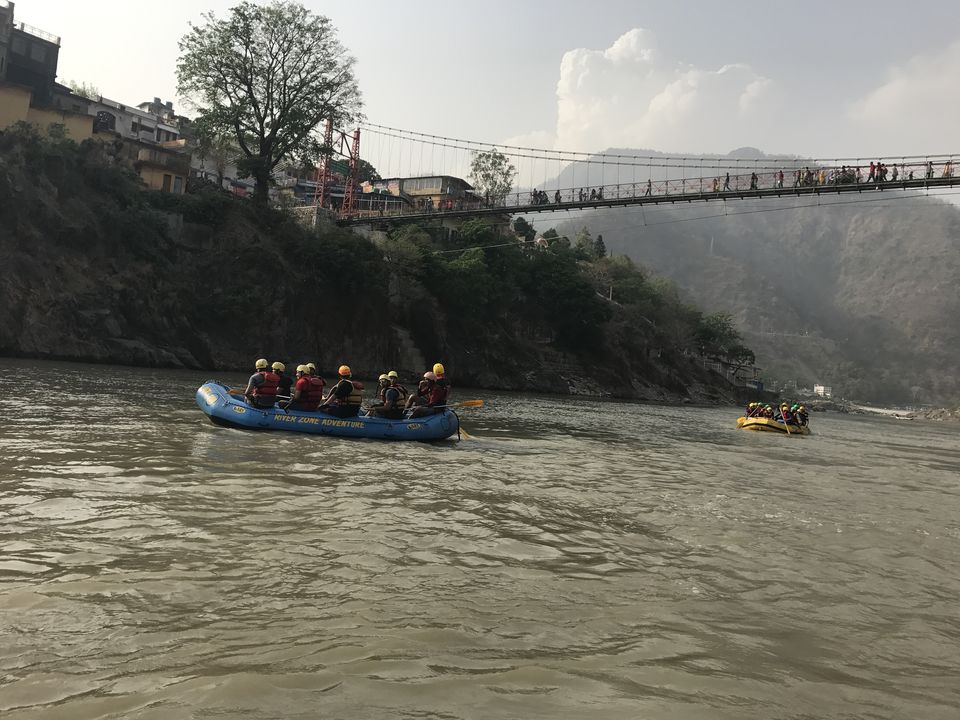 River rafting in Rishikesh, needs no introduction. It is a popular adventure sport in a small town in the Himalayan foothills, on the banks of the holiest river of India, Ganges.
I had passed Rishikesh multiple times in my trips to farther destinations before but hadn't ever taken a halt in this town, which is famous for yoga, meditation, temples, ashrams, and of course the many adventure activities like River Rafting, Zip Lining, Cliff diving to name a few.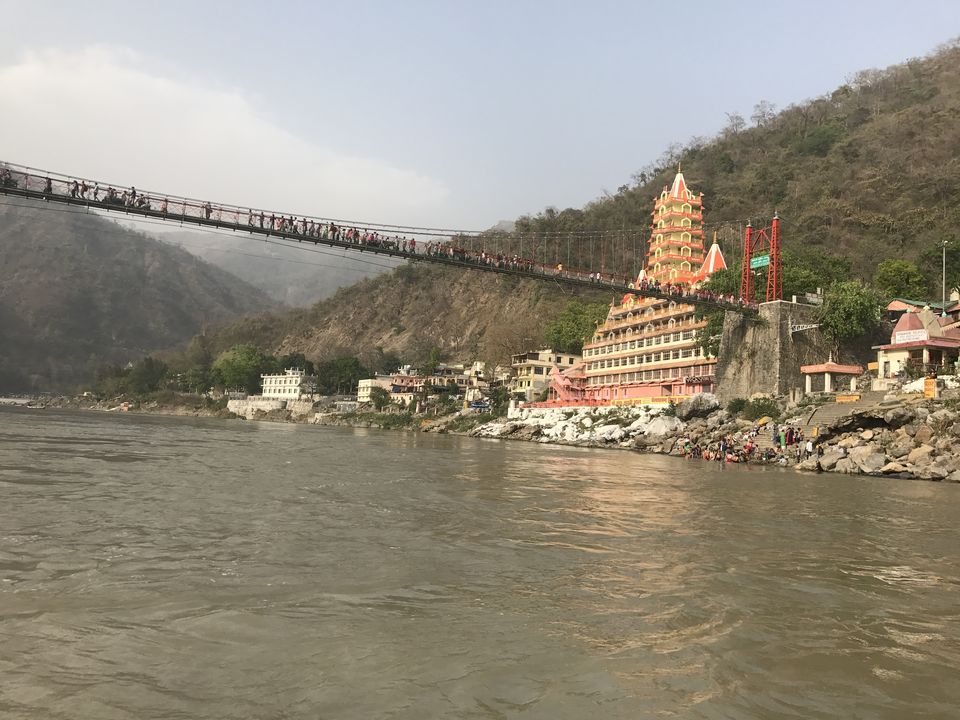 This was a company sponsored vacation, which meant I didn't have to shell out a dime from my pocket.
I had rafted once in Beas river, in Kullu. That was in 2011. Albeit small, it was an awesome experience too. However, time and again I had been told by friends and family alike to try rive rafting in Rishikesh, as it has many rapids and the most famous in India.
Camp Wildex, Rishikesh is a riverside jungle camp far from the highway and away from everyone else. The pleasant sound of the rapids on the river echoes in the valley and camping here is a tranquil experience.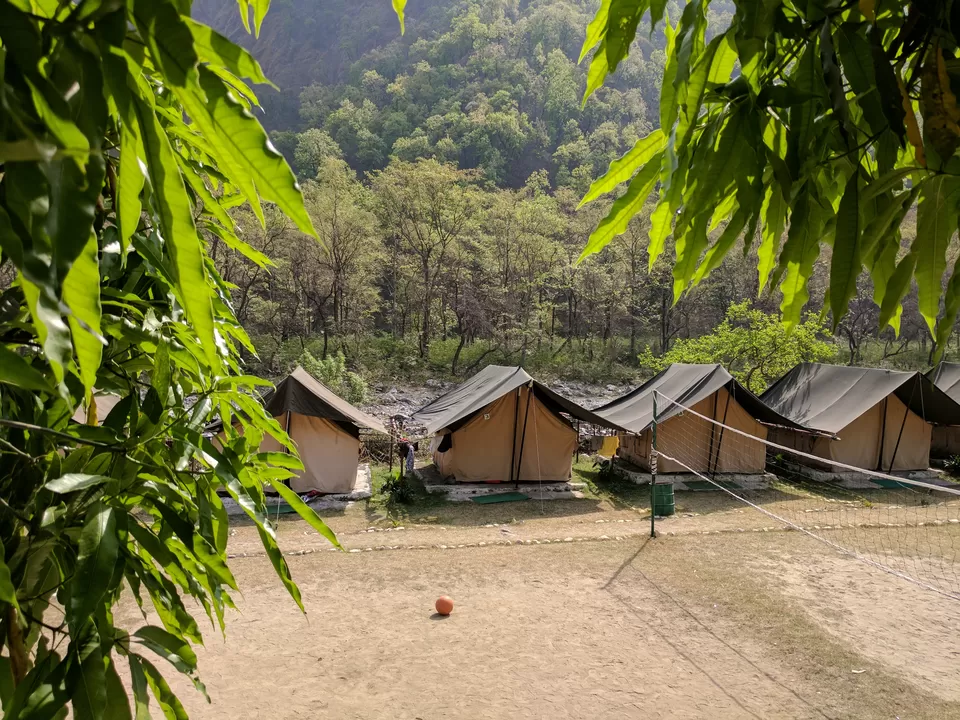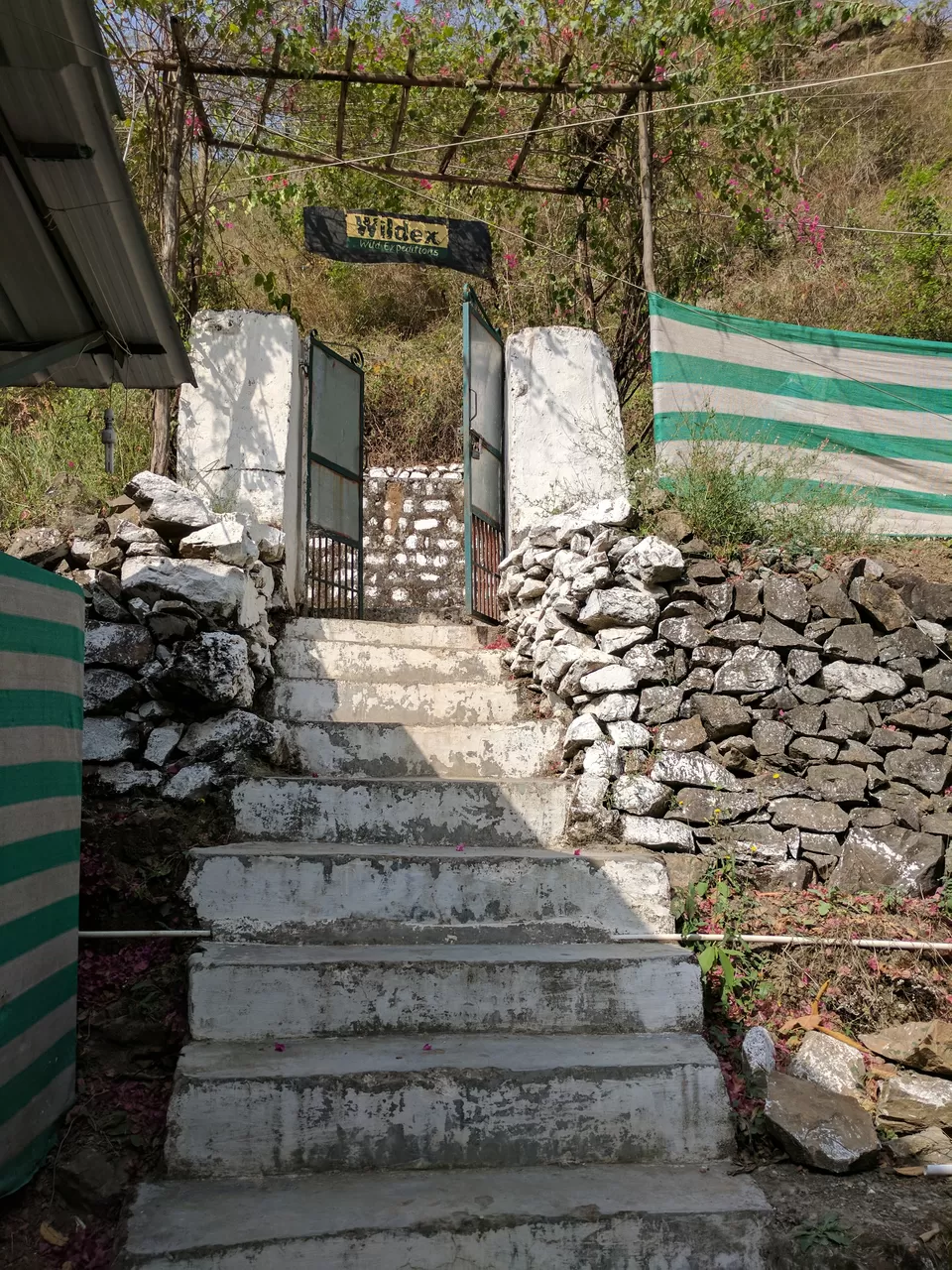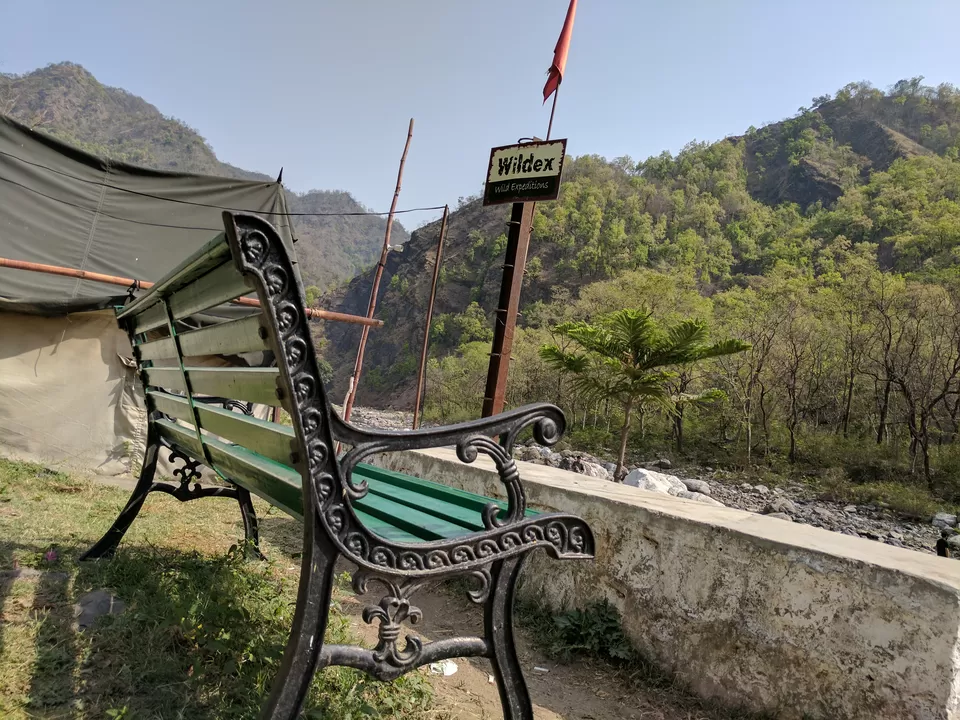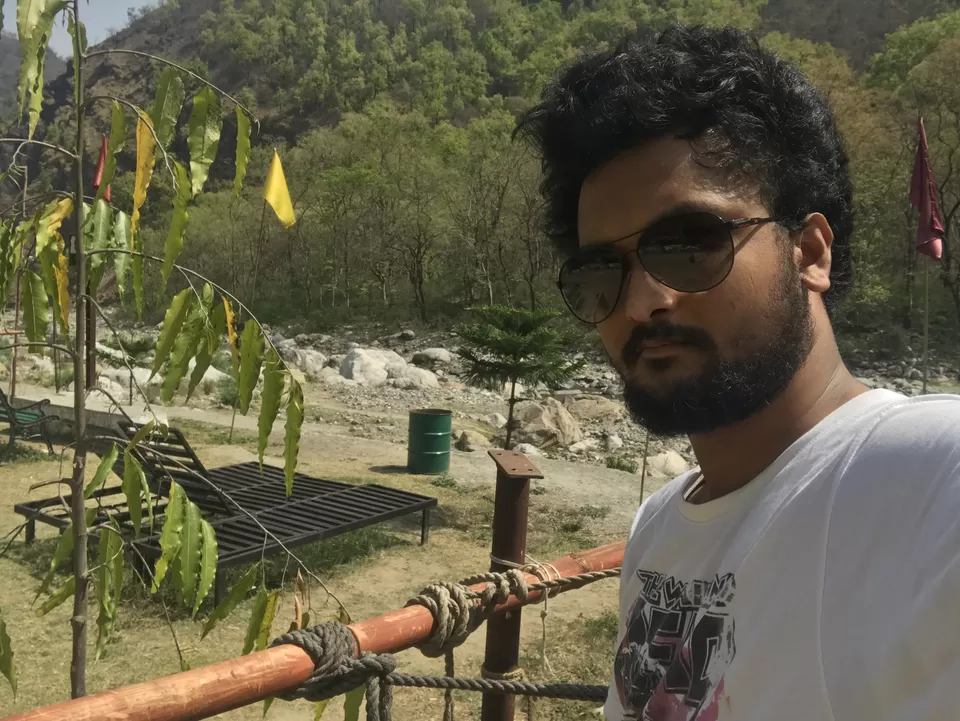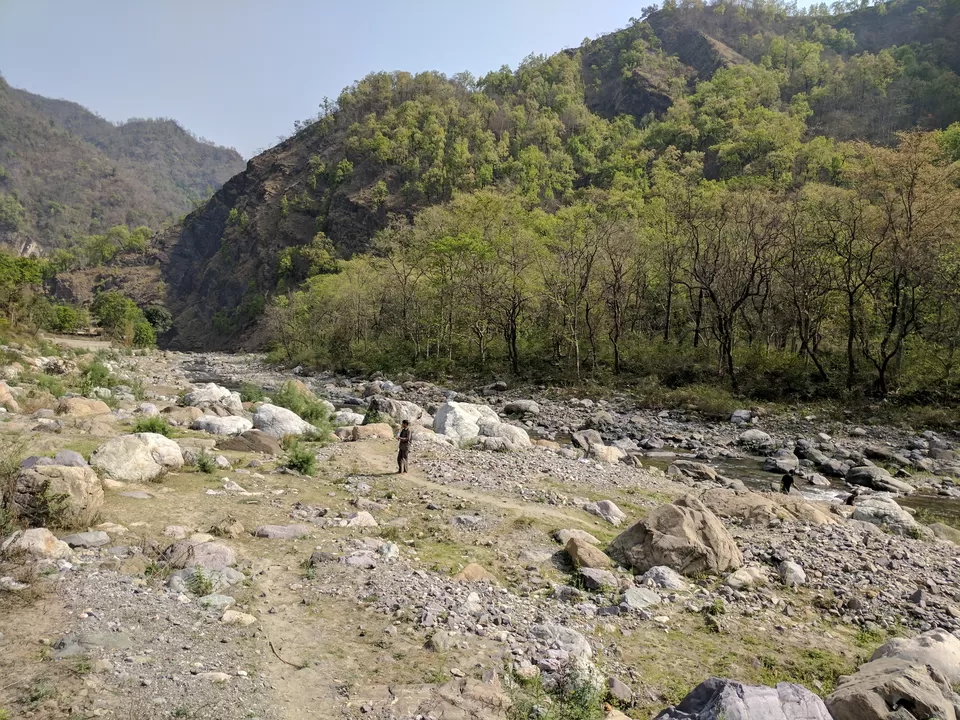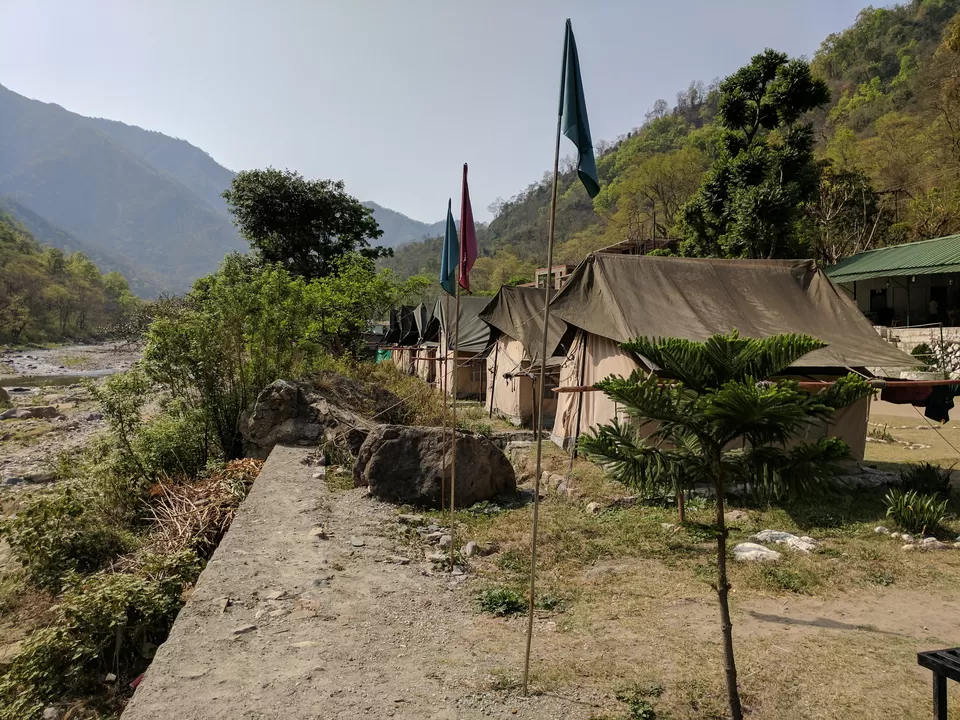 We began the day with breakfast, at camp Wildex. I had Bread with Jam along with tea. Afterwards, I had Poori with Aloo too.
Rock-Climbing:
Rock-Climbing was arranged by the camp and some of us tried our hands on the same. I lazed out of this one as I had done it in Mukteshwar, which was more terrifying than this. Not super terrifying, but yes, you wouldn't dare look down in Mukteshwar.
Coincidentally, I bumped into a college mate at the camp and we got busy in catching up! What a small world!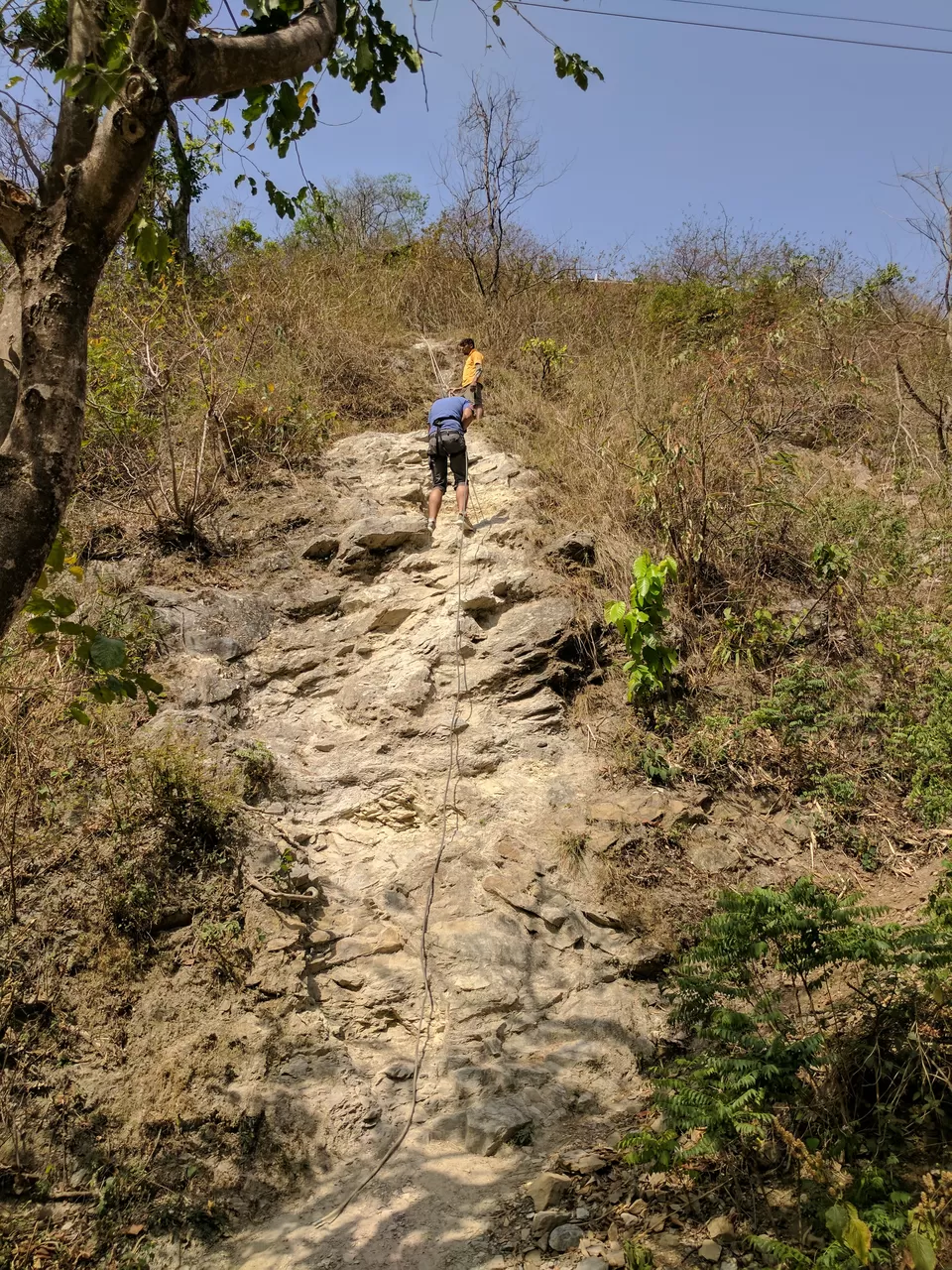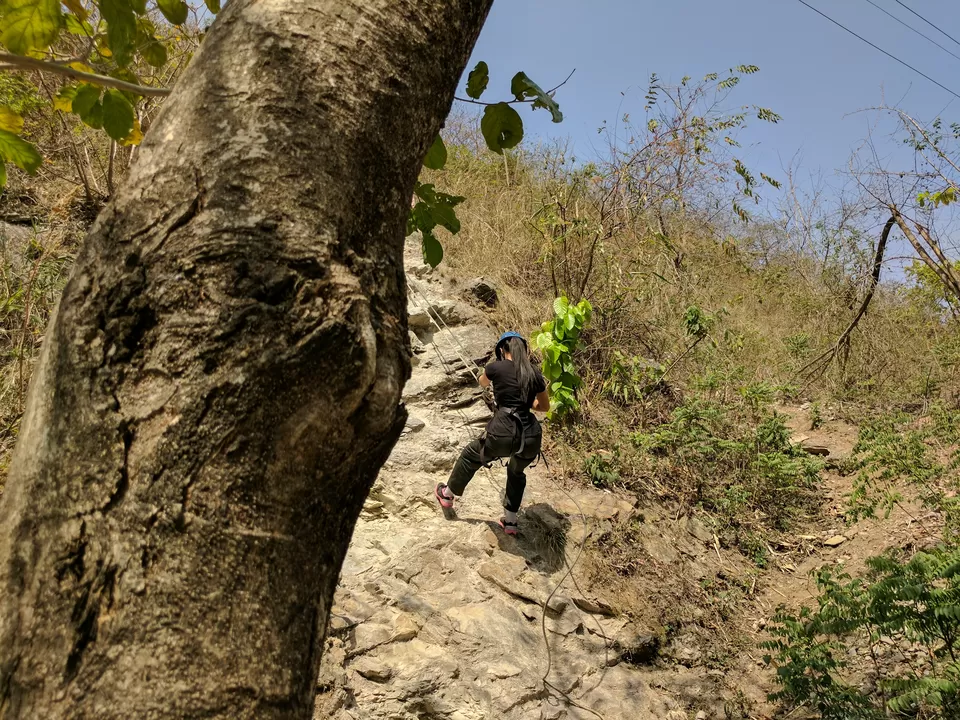 The plan was to begin the journey around 3-4 AM from Cyber City. As many of us were working different shifts and some had to leave for home, pack and get back. All this melodrama lasted till 7:30 AM !!
At about 8 AM we departed from Gurgaon in a traveler! I know you'd be laughing by now! Rishikesh or any destination around Delhi NCR is usually covered in an overnight journey. Naturally we faced traffic jams along our way.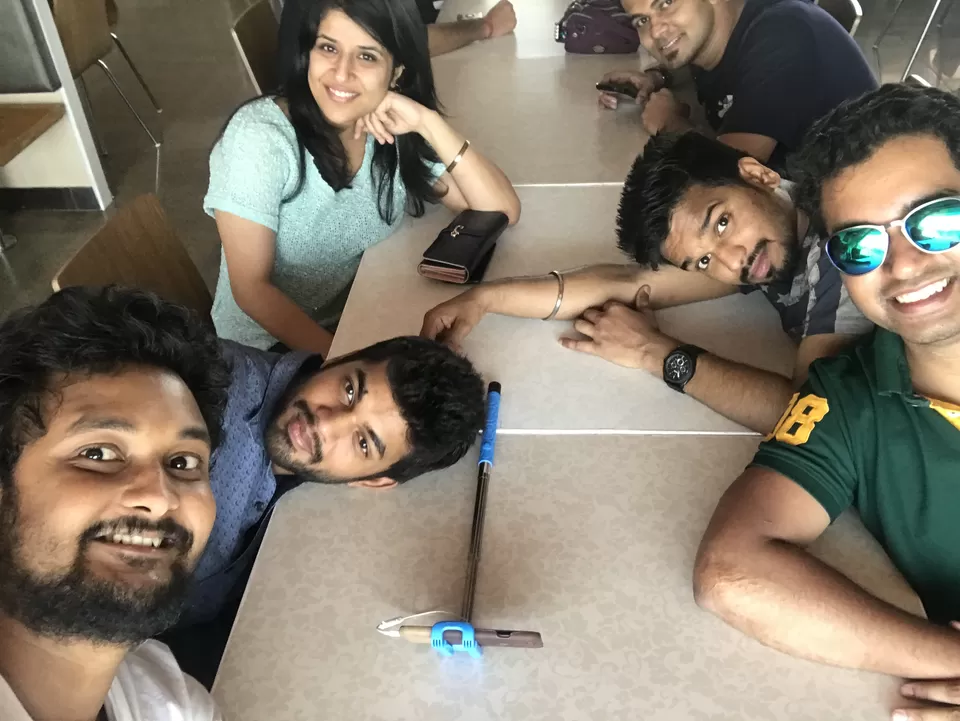 At about 3 PM we reached Rishikesh.
The below pic, is a testament that you will be frisked after entering Rishikesh. If you are in possession of booze they will confiscate the same!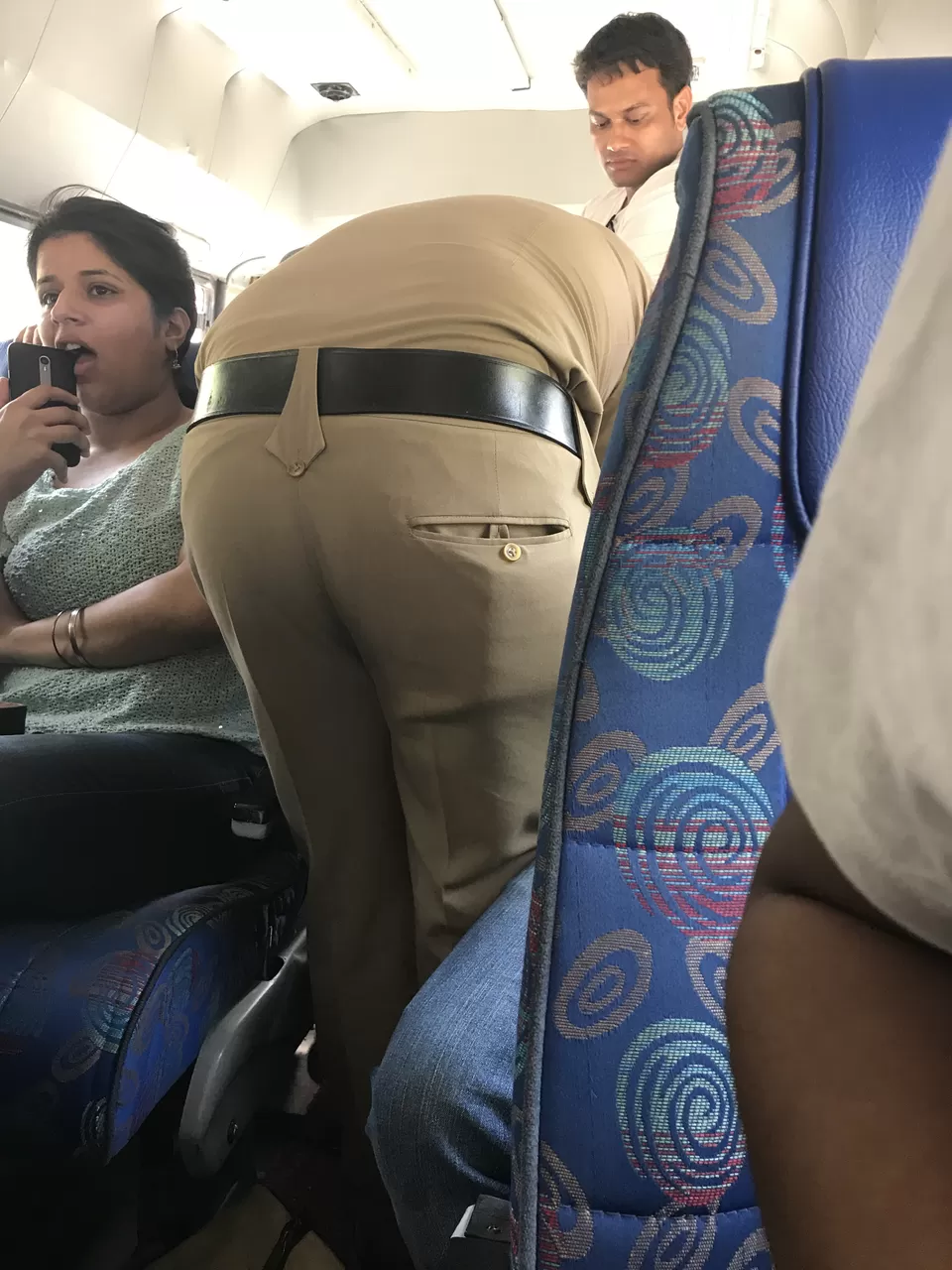 Colleagues enjoying a game of cricket.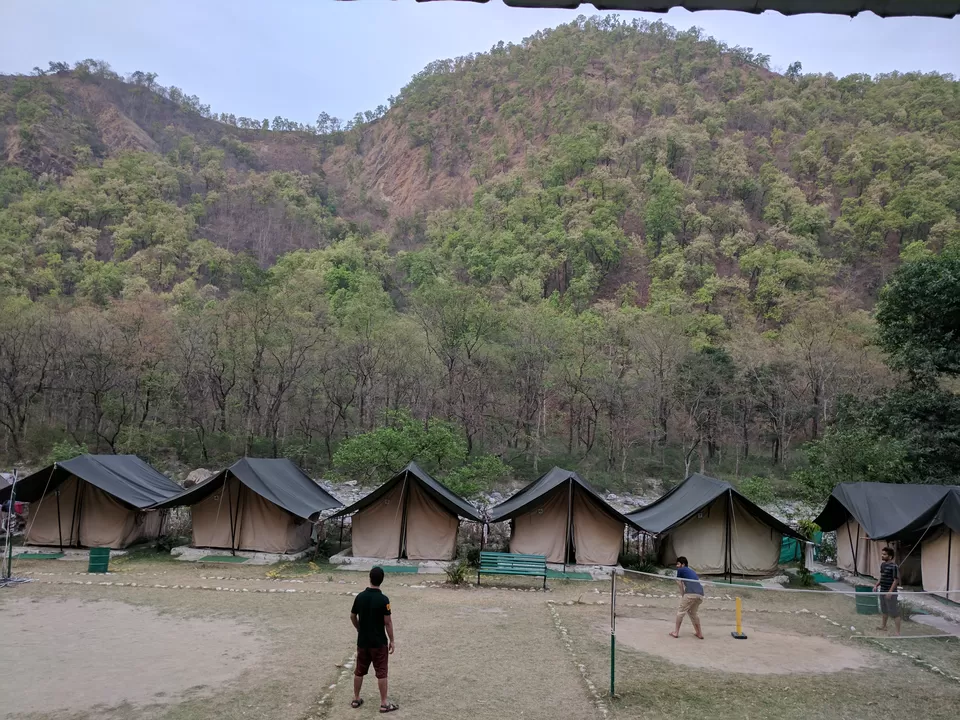 Of course there are other options like Badminton, Volleyball or Basketball (with just one hoop).
I strolled to the riverside with my colleagues and we played in the river stream for a while. Our exhaustion from the ride was receding away now that we were in mountains & far from city life.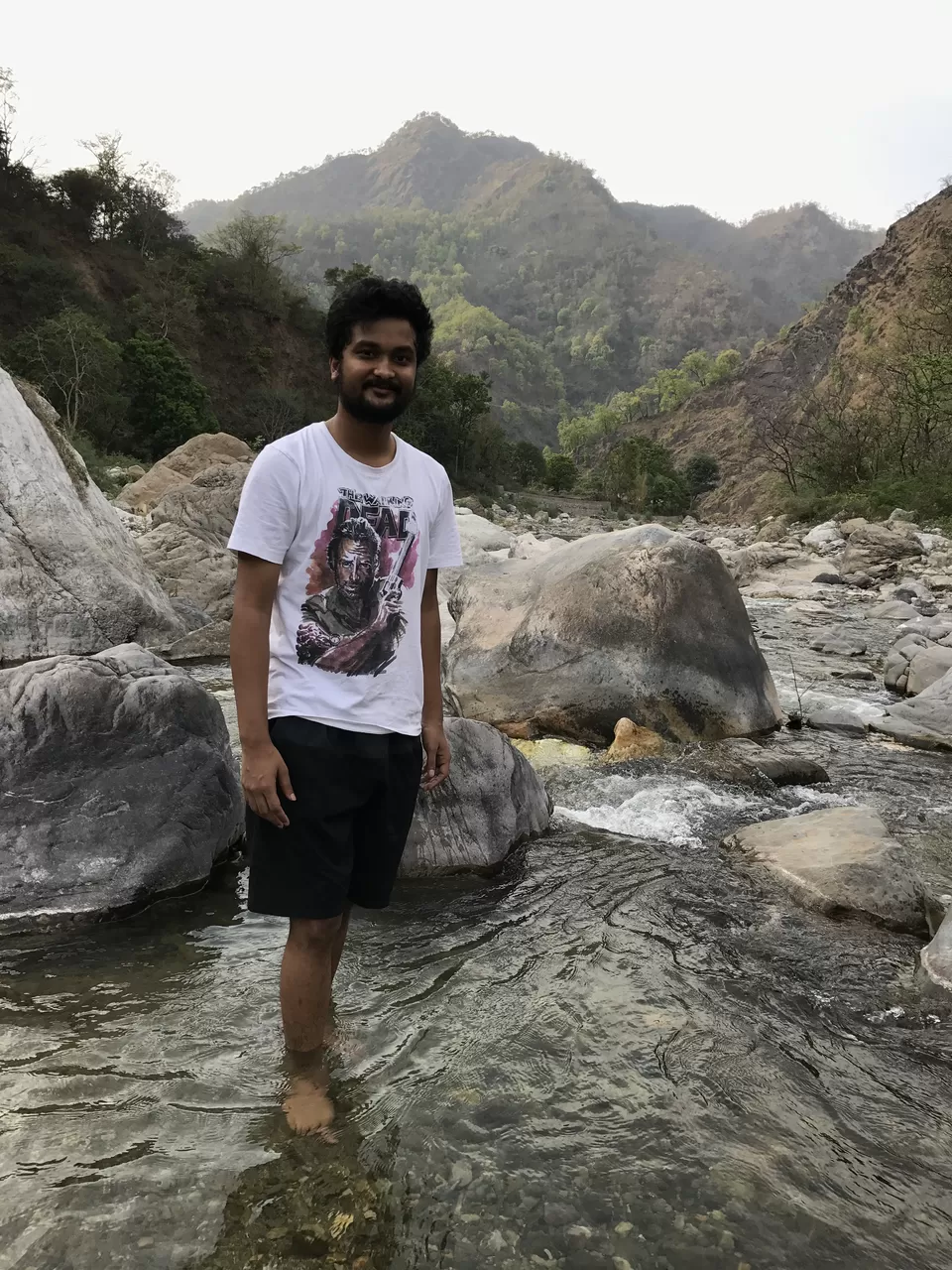 Bonfire
At around 8:30 PM we gathered for bonfire.
I had recently bought the new iPhone and was testing the lens to it's full potential. It gave me the best shot that day! One of my favorite still :D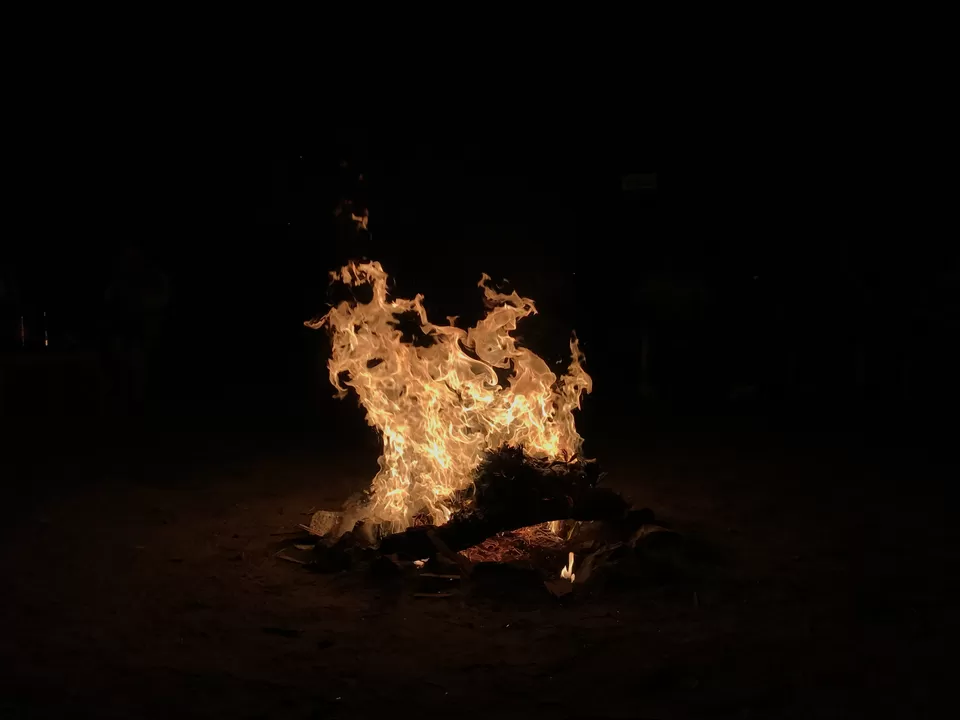 You know what happens around bonfires. I won't bore you with the tales.
Dance and music (DJ) with food & boozing along with stories from the past. Isn't that right ?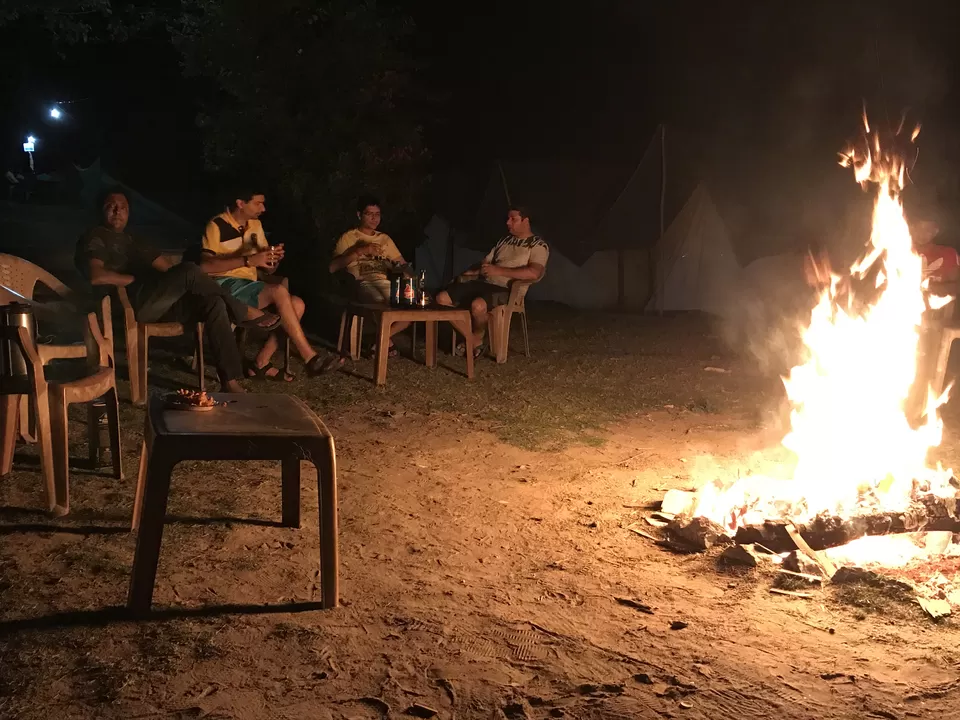 After the party we retreated to our respective tents and all of us slept soundly after the exertion of the day. River Rafting in Rishikesh alonf with other activities were planned for the next day and everyone needed a good night's sleep before that.
River Rafting in Rishikesh: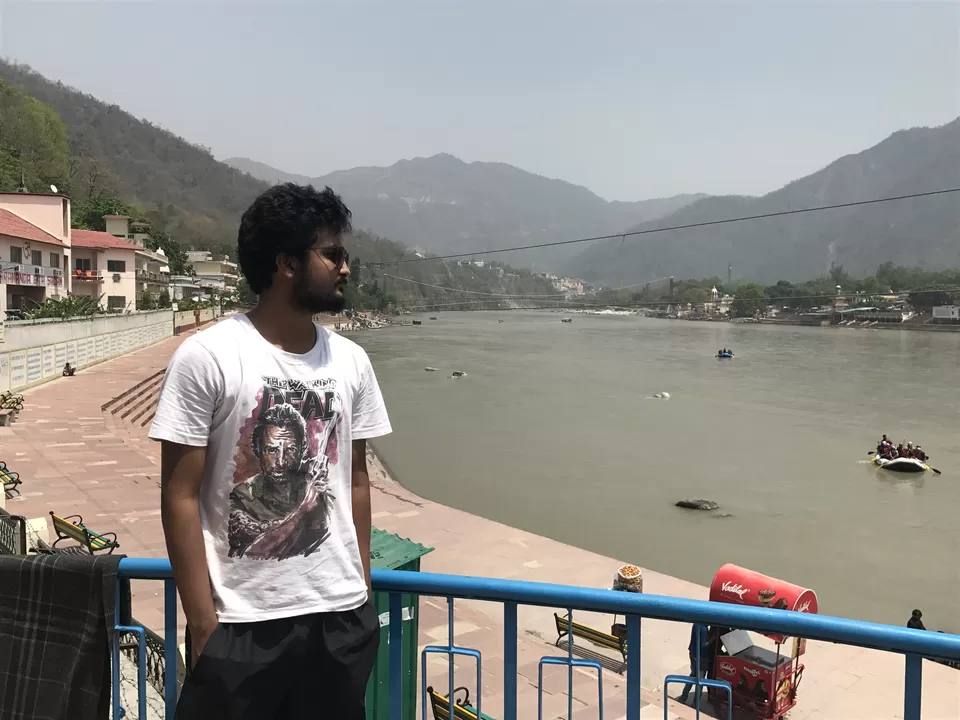 We reached a spot from where the operators had us sit in 3 taxis and we were driven to the starting point, i believe Shivpuri. It was about 20-30 minutes drive. The rafts were loaded on top of the cabs.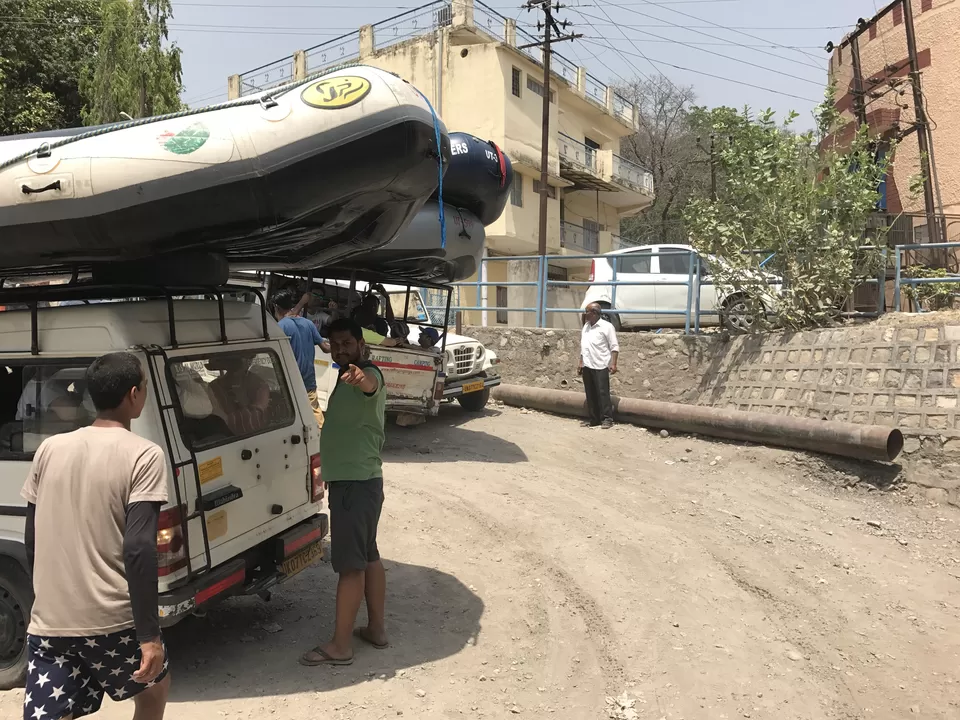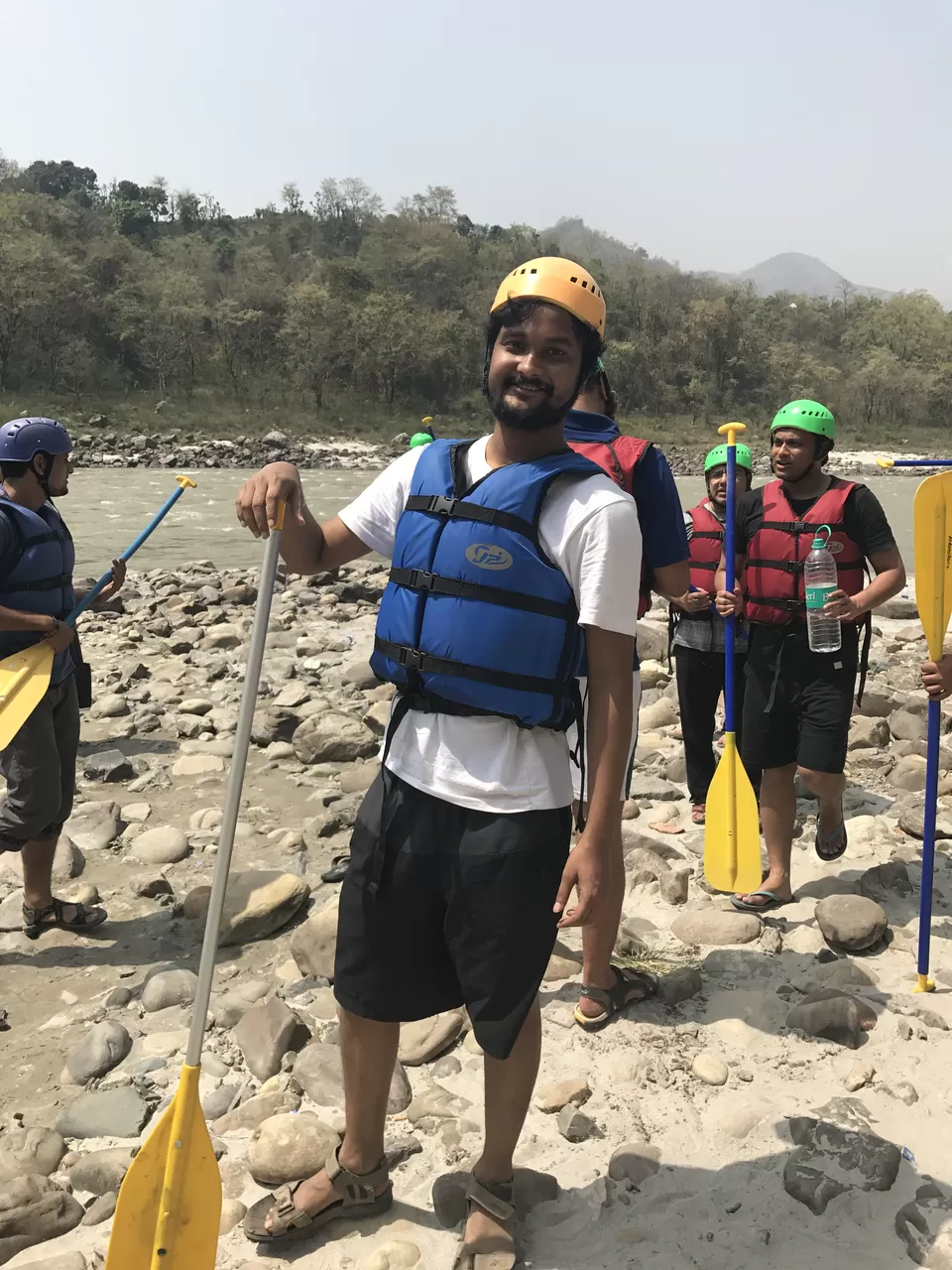 The important details were briefed by the Raft guy. We were supposed to row left/right upon his call.
The rapids are categorized based on the level of the challenges they offer. In total, there are six grades of rapids found around the globe. In River Rafting in Rishikesh, five grades of rapids are available:
Grade: 1 – Easy navigation across mild streams. Almost no risk involved.
Grade: 2 – Holds notably apart obstacles or rocks and proffers easy maneuver.
Grade: 3 – Reasonably adventurous rapids and require good judgment.
Grade: 4 – These rapids are strong enough to tumble the raft.
Grade: 5 – Dangerous rapids. Strictly for experts
There are 4 stretches for River Rafting in Rishikesh, namely:
Brahampuri to Rishikesh
Shivpuri to Rishikesh
Marine Drive to Rishikesh
Kaudiyala to Rishikesh
I believe we did Marine Drive to Rishikesh as I can recall the names of the rapids which the raft guy was explaining as we went about them. A few details of this stretch.
Stretch Length: 27 Kilometers
Grades of Rapids: I, II and III
Major Rapids: Black Money, Cross Fire, Golf Course and Three Blind Mice
Approx time taken: 4.5 to 5 hours
The important details were briefed by the Raft guy. We were supposed to row left/right upon his call.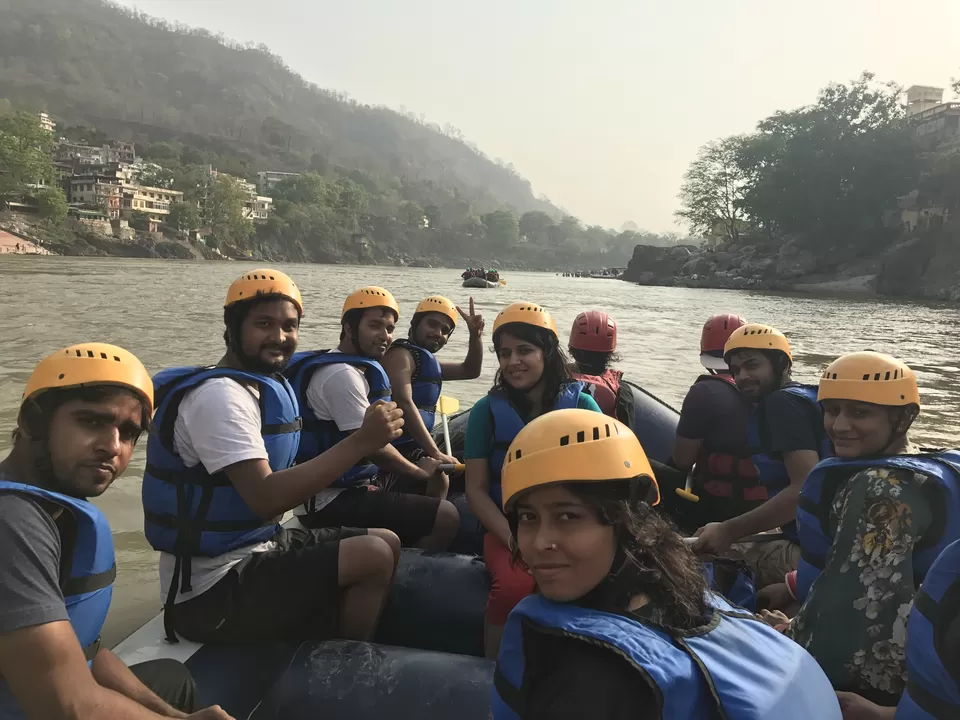 One of my friends toppled over from his raft on one of the rapids & it scared the shit out of us as he was being carried away by the currents. Our raft rescued him and climbed aboard. We questioned him if he did that on purpose but he refused. His face was all white afterwards but he now has an enthralling tale to tell everyone.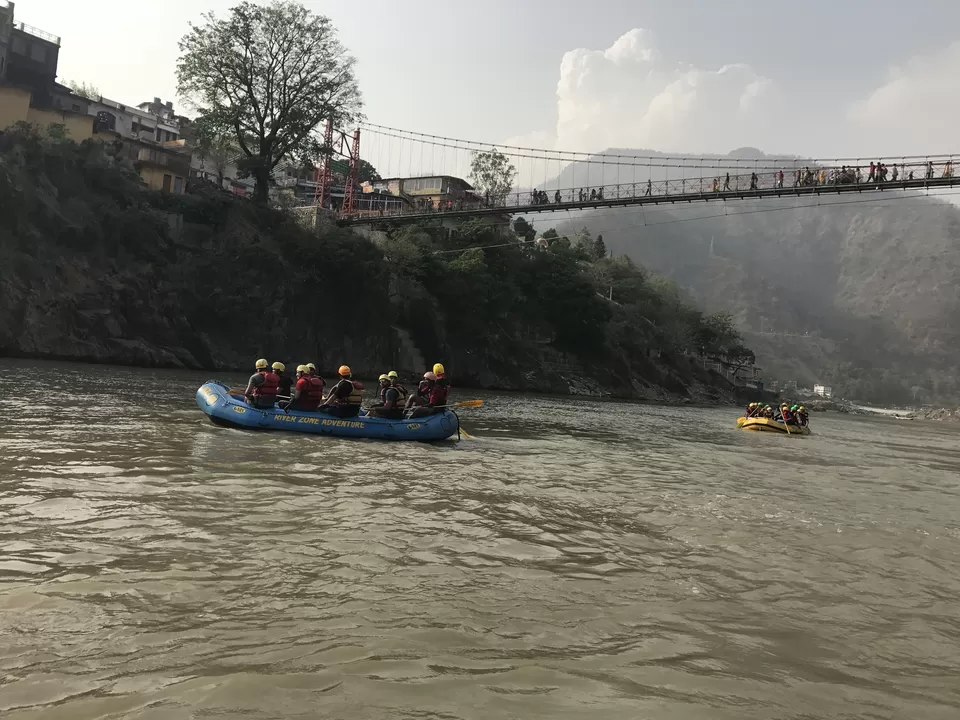 When the rapids would cross, you can jump in the water at your will. Just make sure to grab the ropes attached to the raft, lest you get carried away. It's fun to just float and drift with the slow current of the river.
Just one advice, climb aboard before the next rapid arrives! :D
River rafting in Rishikesh seemed like a 9-5 job to me. :P It was never ending. This captivating movie even has an intermission at Maggi Point. All the rafts take a halt here for snacks etc.
The highlight of this point is:
Cliff Jumping
An adventure not for the light hearted. There are 2 stages to it as well. For people who don't want to jump from the highest point can jump from another spot that is a little below.
I have no shame in admitting I couldn't cross off cliff jumping from my bucket list. I have a fear of water, mostly the unknown. Height, not so much. Not to forget there's a chaos up top. People force each other to take the decision quickly, whether to jump or take a backseat.
I for one can't decide in this haste and opted out seeing the fiasco. It was fun to witness other people jumping in though. Do not nose dive, or you might even bleed through your nose.