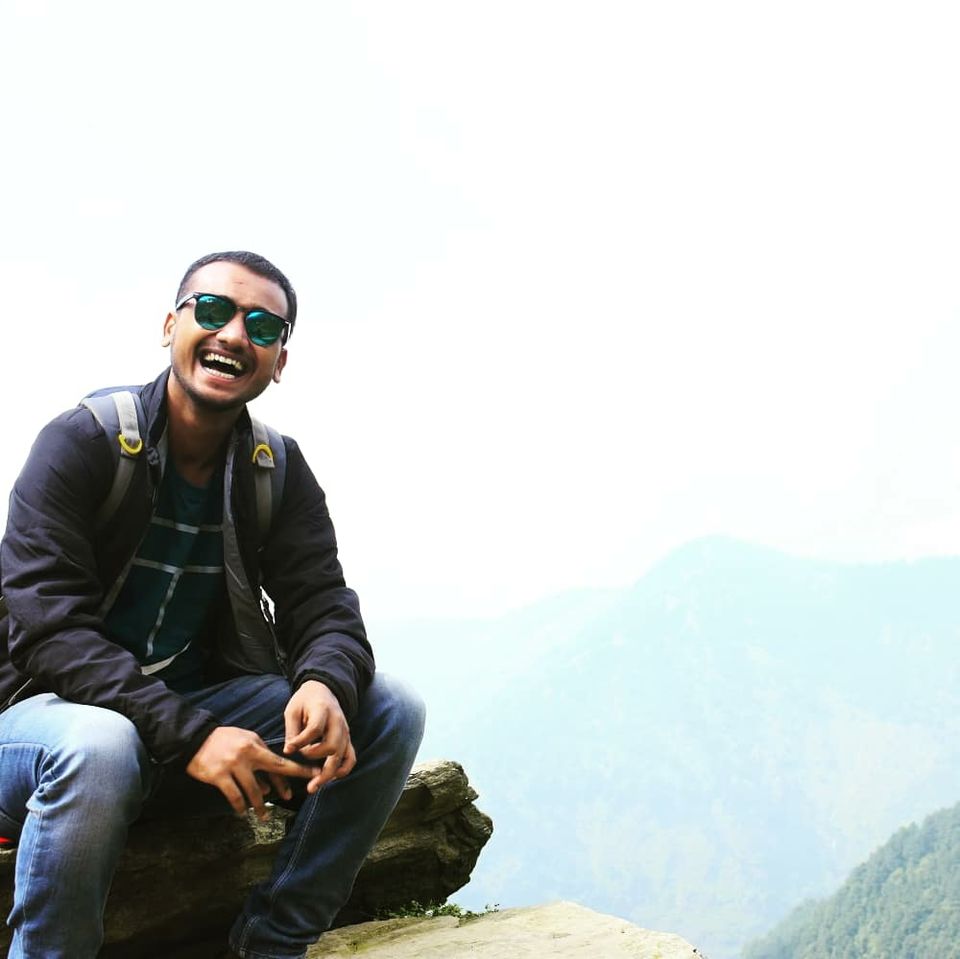 I have done a recent bike trip this month itself( 9th SEP 19- 13sep 19).
We were a group of 04 guys.
Delhi to Haridwar
We booked our train tickets from New Delhi railway station to Haridwar junction.
Left for Haridwar at 15:20 hours and reached there at 19:30 hours.
Took a halt at a local hotel near the junction, room was extremely good with geyser and electric kettle in the room.
Haridwar to Rishikesh
Booked a cab to Rishikesh 500 INR for 04 people.
Bike on rent
Rented two Avenger 220cc from Bharat Automobiles NH-58( 2km from Chandrabhaga bridge near Sri Venkateswara temple) at 700 INR per day per bike and a security deposit of 1000INR per bike. We paid 4000/- for 02 days ,security was later adjusted as it took us 03 days to come back.
I strongly recommend this bike if you are planning a trip to chopta or Kedarnath, ride was very comfortable and bike was in a good condition.
Started bike trip from rental shop at around 1200 hours and reached Rudraprayag at 2100 hours, we took a night stay at Hotel Giridhar(well furnished room). We started again in the morning at 0900 hours and reached chopta at around 1300 hours that day. It took us 24 hours for a 205 Km ride to chopta , yes it took a lot more time, but the view was so charismatic that we couldn't stop us from capturing pictures and therby we took many halts enroute our journey.
Chopta Tunganath in September
This place is also known as Mini Switzerland and I may not be able to express what I experienced after reaching there , it's just go there and feel the vibes.
The minimun and maximum temperature in September in Tungnath is 4°C and 18°C respectively. The weather is generally pleasant and clear in September and you would feel cold throughout the day. Light Woolen clothes are recommended for Tungnath in September.
Pleasant and clear days. Chances of post monsoon rainfall.
Trek to Tunganath
Tungnath is one of the highest Shiva temples in the world and is the highest of the five Panch Kedar temples located in the mountain range of Tunganath in Rudraprayag district, in the Indian state of Uttarakhand.( source: wikipedia.org)
The 4 km (2.5 mi) trek starts from Chopta (9,600 ft (2,926 m).
The route to Tungnath is the shortest: only 4 km (2.5 mi) from Chopta (on the Ukhimath Gopeshwar road) that can be covered in approximately 3–4 hours (depending on the trekker's physical ability). It took me around 3 hours to go and come back to chopta, without any unnecessary halt.
Chopta to Rishikesh
We stayed at a hotel in Chopta itself.
In the morning it started to rain heavily, we continued at around 11:30 am and reached Rishikesh at 1200 hours. Yes, we reached early as we continued our bike trip in the night.
Booked a hotel in Rishikesh for a night stay .
Back to Delhi
We took bus from Rishikesh bus stand, costs us 850 INR per person for Mercedes Benz A/C Sleeper (2+1). Cheap rates are also available 300 INR for non AC seater bus.