Congratulations if You are reading this!
You made it to 2021. 2020 did not kill you. Let us begin this new year, this new decade with a handful of cherishing moments of 2020 and hope and pray that everything good happens in 2021
It was March 2020 when "pause" button was hit for almost entire world. But we were in "Play" mode! Playing different roles in our lives in fast forward mode, wearing different hats and stepping into different shoes. Working professionals had to work for office as well as do household work (which they were not used to :P) Months had passed and we all were caged in our own houses probably bored seeing same faces on daily basis (Specially husbands and wives). First time in my ENTIRE lifetime of almost two and a half decades (I know long time) I was living, in fact still living, in a world hit by pandemic, pandemic called COVID -19. 2020 was a difficult year to survive for one and all. So, we thought to make some good memories. Something different, daring and exciting to tell our babies apart from wearing masks, sanitizing and washing hands, maintaining social distancing etc.!
It was in November when we were done and had to go for some outing. We planned a small trip to Jageshwar. It is a Hindu Pilgrimage town and one of the Dhams(pilgrimage region) in the Shaivism Tradition. Jageshwar temples are a group of more than 100 Hindu temples dated between 7th and 12th century near Almora, in the Himalayan Indian state of Uttarakhand. It was 8 months now and things there were slightly more open as compared to badly hit places like Delhi or Maharashtra.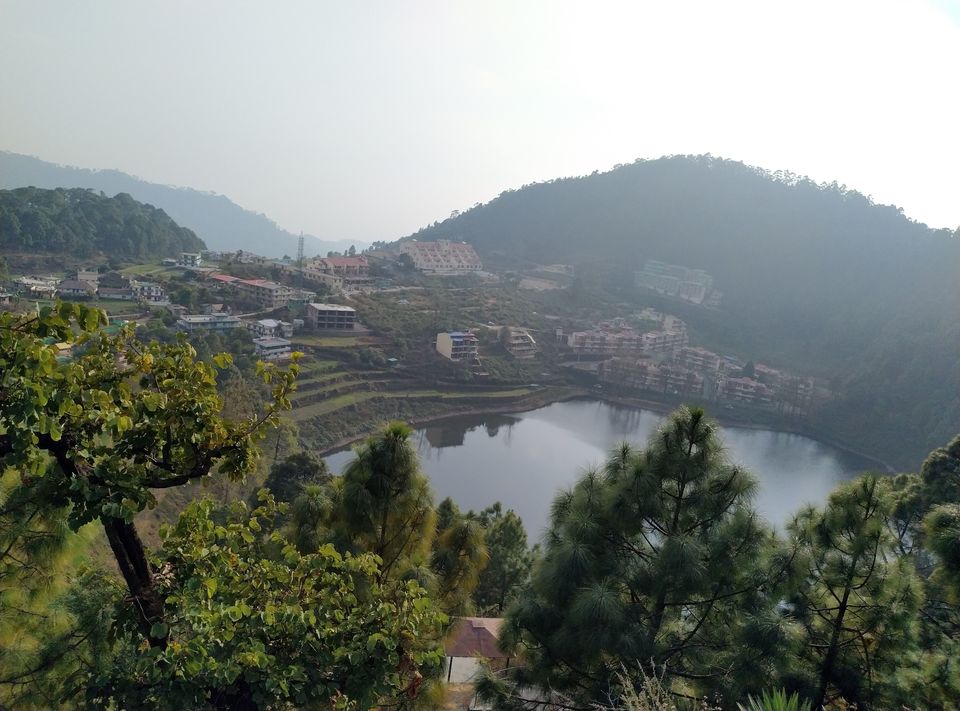 The Adventure Begins
We were all set for our road trip to have a mystic experience exploring mountains and its beauty. Why Road trip? One, due to pandemic it was not safe to travel in public transport. Two, to have the feel of the road, the landscape out the window, the pull offs, talks with strangers rather local people to know more about their culture. So, we left around 12 in the day and reached our hotel in Jageshwar around 8 in the night. The road journey was once in a lifetime of experience. We crossed through forest roads of Corbet National park as well, though not lucky enough to spot any animal ☹. Both the sides of the road covered with Sal, Khair trees were enthralling.
Passing through it we pulled off somewhere in Nainital to freshen up and have something. Even though we were carrying our own snacks still we stopped at one restaurant, ordered some snack and tea so that people running the cute hillside restaurant have some earning. It was a good small place with an amazing view.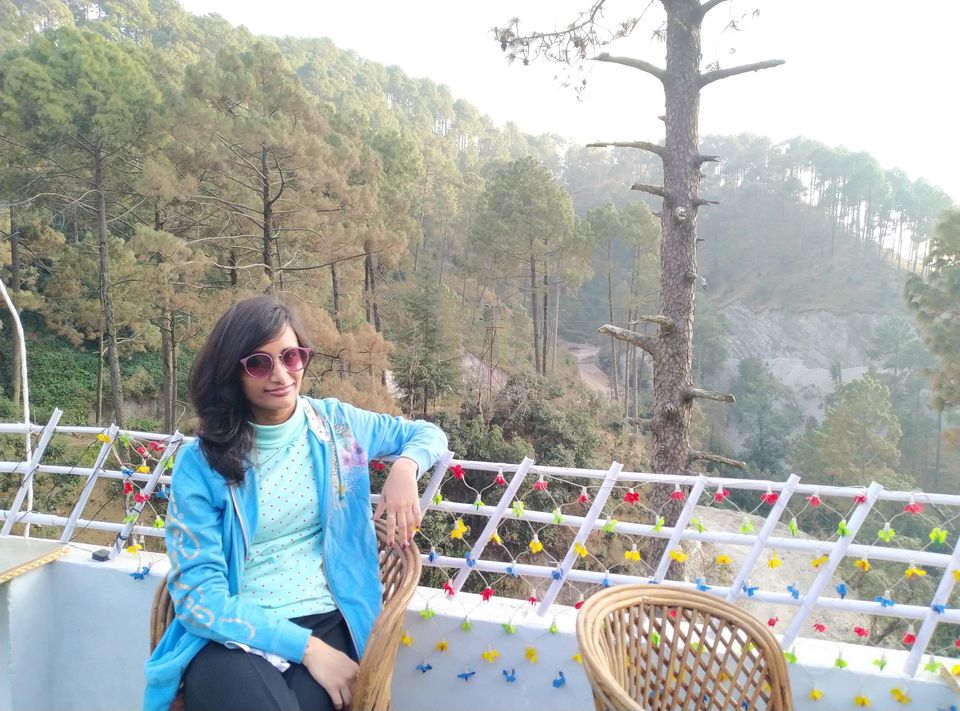 After that our next halt was at Nib Karauri baba temple. This place became more famous after Steve Jobs visited it and attained some enlightenment. It is a serene place. One thing worth appraising is all the temples and religious places were taking all precautions so that no infection is spread. The most important thing, which I appreciate personally is the bells of the temples were all tied up and covered with clothes. This way people cannot ring them and hence indirectly the infection would not be transmitted from person to person. Nib Karauri Baba is known to his followers as Maharajji, he was a Hindu guru and a devotee of the Hindu deity Hanuman. He was a lifelong adept of bhakti yoga, and encouraged service to others (seva) as the highest form of unconditional devotion to God.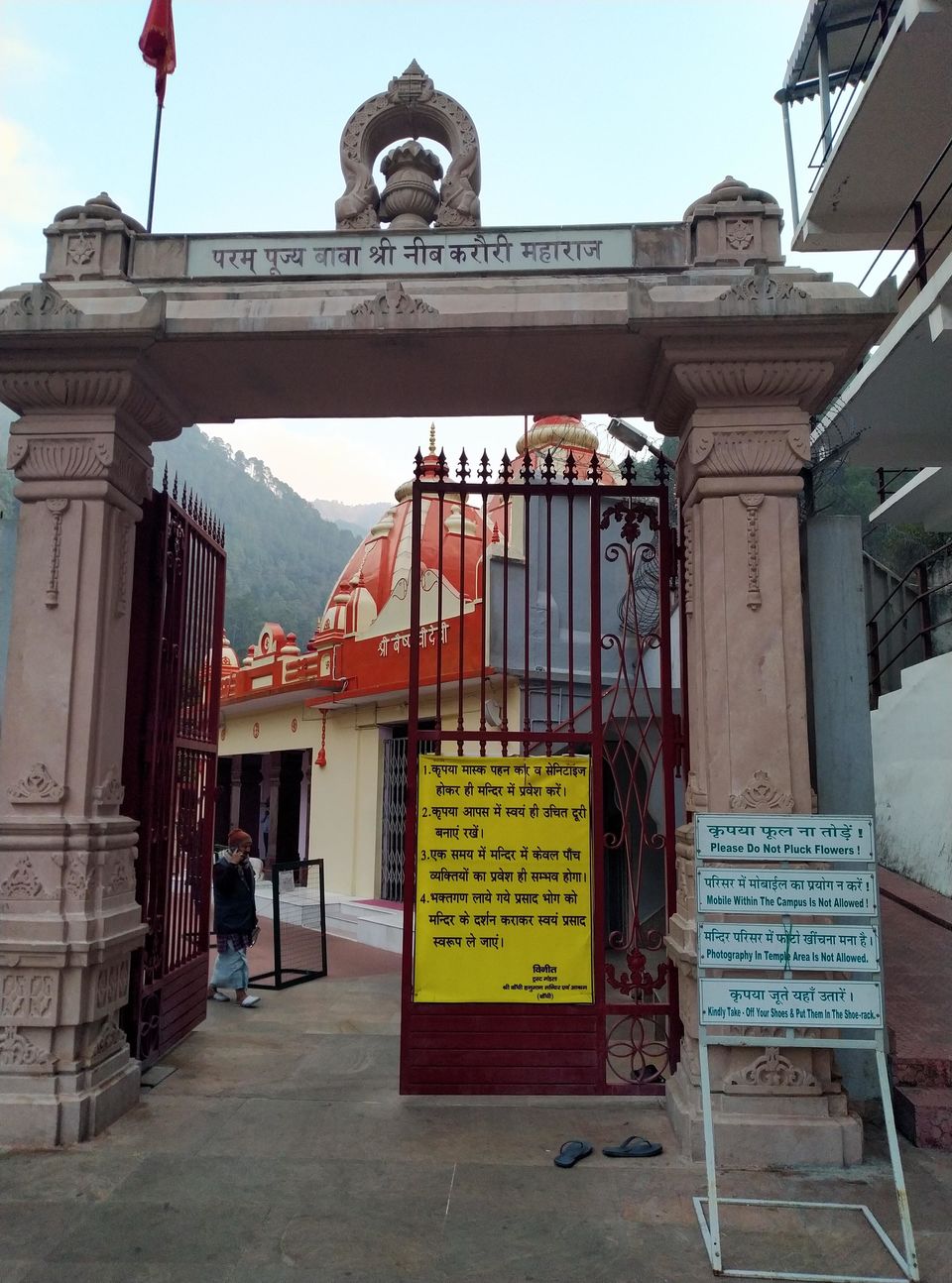 After offering prayers we left and from there we directly headed to our hotel Mystic Mountain in Jageshwar.
My eyes were wide open after seeing the hotel. But we 3 were so tired after traveling on roads of mountains and driving through the hair pin turns, that we jumped into our beds. After reaching hotel I was just waiting to sleep to wake up in the morning to see the sunrise from the comfort of my bed and the wait was worth it.
Rudrabhishek at Jageshwar Temple
We had already talked to one of the Pandits of Jageshwar temple and our slot was booked at 10 am for Rudrabhishek Pooja. Rudra is another name of Lord Shiva, that represents his fiercest form. The Shiv Rudrabhishek refers to the ritual bath of the Shiva Lingam, one of the most significant and popular ceremonies to please Lord Shiva. I was performing any such ritual for the first time in my life and was excited. We took gate pass and entered temple at 10 am. We met the Pandit at the entrance who guided us towards Pooja area where Shiva Lingams were established. The rituals take around 40-50 minutes to complete. The first-time experience of my life was very soothing. I felt an altogether different positive vibes while performing the rituals. The temperature there was around 6-7 Degree Celsius but I hardly felt cold. We apply honey curd etc on the lingam and then bath it using milk water from our hands.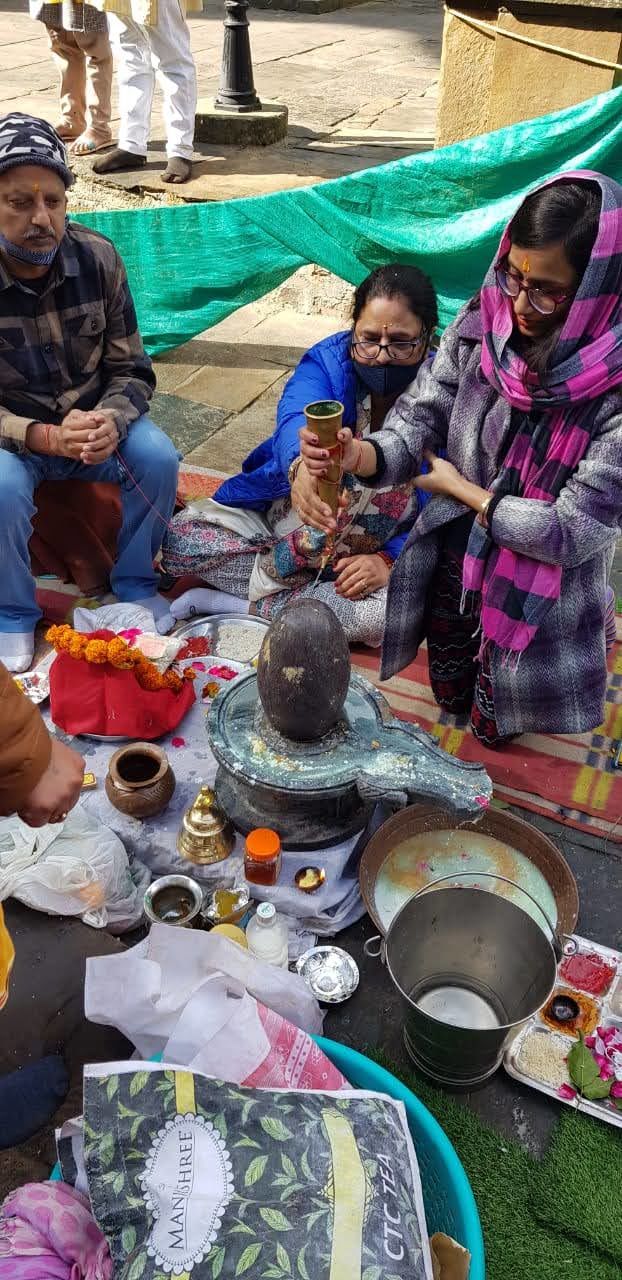 One surprising thing here is I cannot bear cold. Even when I take out fruits or vegetables from the refrigerator my hands become red and it starts itching. But during Pooja at that low temperature, neither my fingers grew red nor I felt any kind of itching which I am realizing now when I am penning down my experiences. I would like to say this to Atheist that deities and special powers do exist. After offering prayers we had a tour of few temples out of 125 temples of group of Jageshwar temples. There 100 temples are of Lord Shiva and few of other Gods as well. We had photo session as well, mandatory thing :P.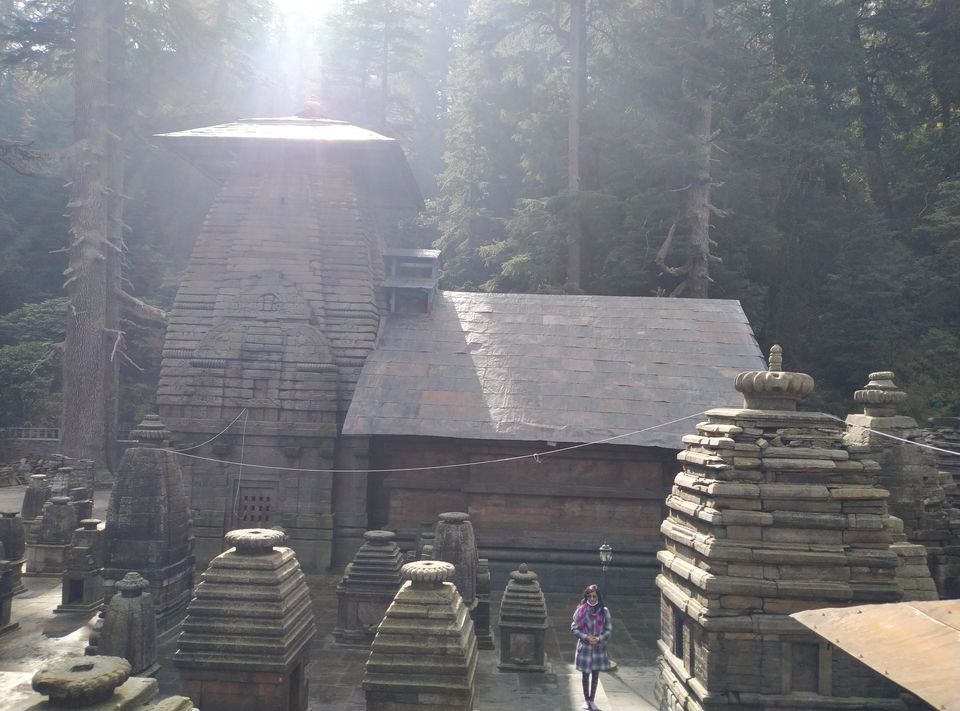 We came out bought few souvenirs and went for tea. There we talked to local people and asked which other places can be visited. On our way was Archeological Museum where we saw superb religious carvings taken from nearby temples which are kept there for preservation purpose. From there we drove a little higher offered our prayers at Vridha Jageshwar temple and returned to our hotel at 3 PM. While driving down we gave lift to an old man, probably in his 70s or 80s, hard to tell his exact age as people living in mountains are so fit because of their daily routine. They have a difficult life, a lot of hard work on daily basis, still they are so happy, energetic and positive. He encouraged me to do more of physical work so that I too can live long like him (fingers crossed).
Visit to nearby village
We had snacks at hotel room and at 3:45 in the evening we left with one of the hotel's staff Sundar to peep into daily life of the local villagers. We had to do a small downward trek to reach the village home. Sundar's family had 11 members at that moment with few extended family members as Sundar's sister was having wedding in next week. She was decorating the house on her own and the happiness on her face was worth seeing. We were touched with their hospitality. Someone was running to bring the chairs, Aunt brought fresh cut guavas, his mother made tea and served full plate of biscuits for us. We talked to them, had a great time together, got a group photo clicked and headed back to our hotel doing a small upward trek.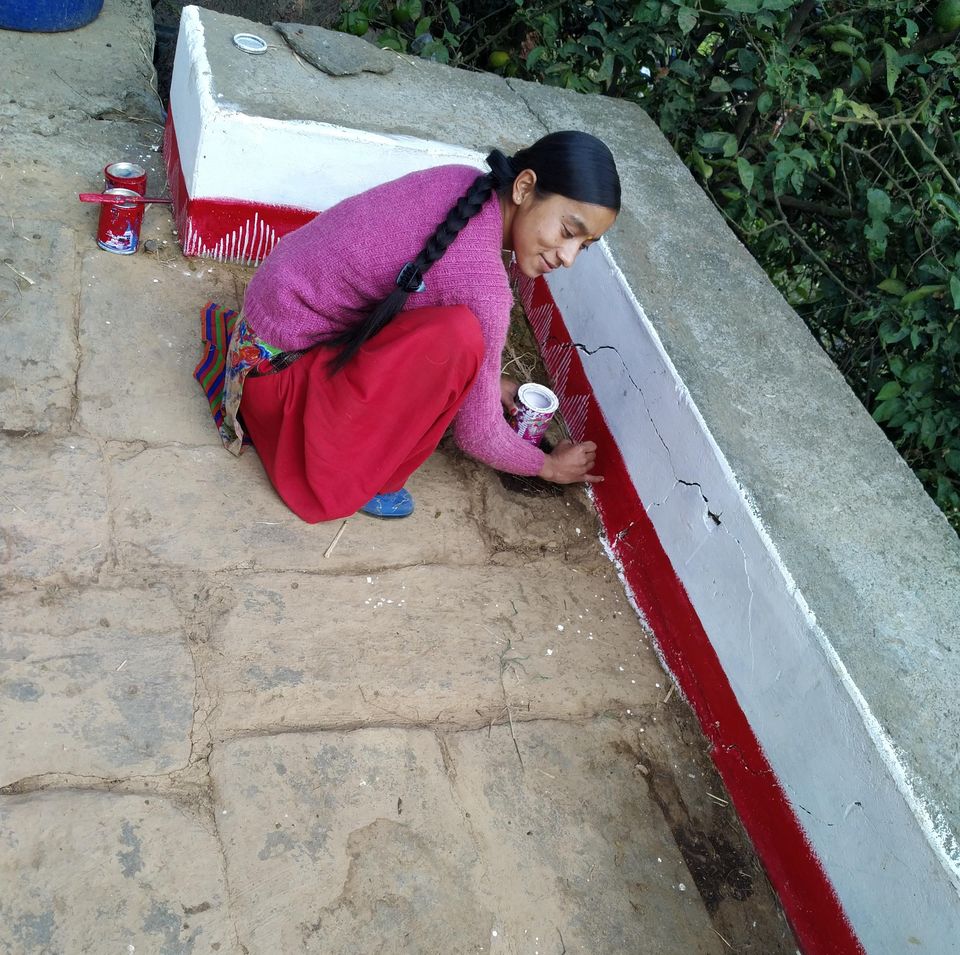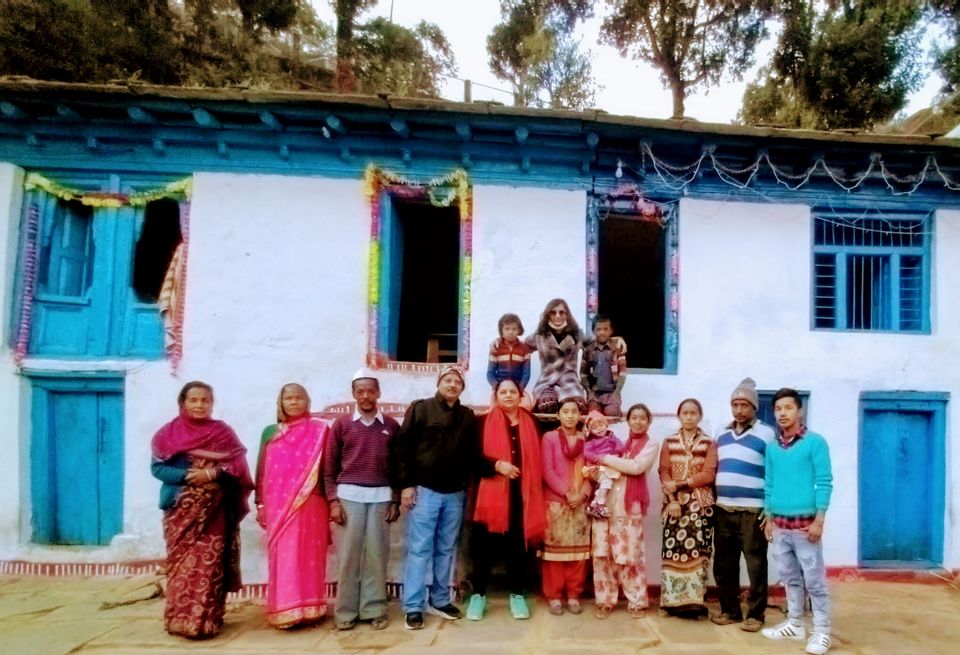 Day 2 Escapades
Next morning, we packed our bags, had breakfast and started for our return journey having plans of covering Binsar Wildlife Sanctuary and visiting one more temple famous for fulfilling one's wishes. They say if u tie a bell there wishing for something it gets fulfilled. Then once you are bestowed with what you wished; you must come back to untie the bell.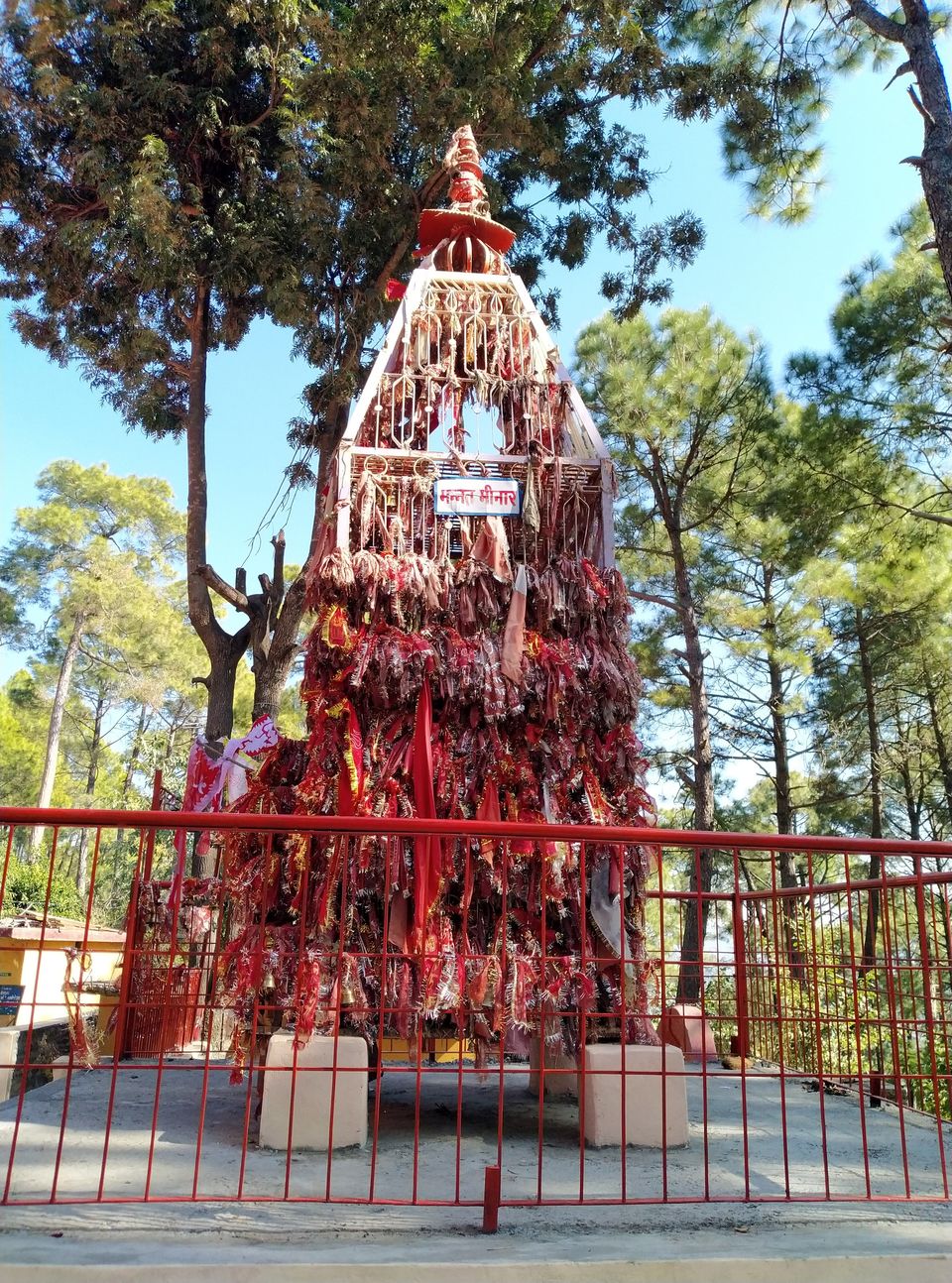 From there we headed towards Binsar wildlife Sanctuary. Binsar is a scenic and a cut-off travel destination, situated in Kumaon region of Uttarakhand state, which brings you much closer to the nature. It is an ideal destination for writers, nature lovers and adventure lovers. There we were more interested to hike to zero point which is 3000 meters above sea level. The main attraction of Binsar is the 300 kms of majestic and panoramic view of Himalayan peaks from Zero point like The Pandavas, Chaukhamba, Panchachuli, Nanda Devi etc. We had to hike for 2km to reach zero point after parking our car at the base village. The view from Zero point was worth it. One can stand there for hours enjoying the breeze and the scenic landscape view. We could see different shades of Himalayas. Snow covered white peaks, sun kissed yellowish sides of hills, green peaks etc. Nature never fails to astonish us. I felt like making a tree house and spend my remaining life there itself. People go Binsar for bird watching as well. To spot birds one needs to go early in morning which was next to impossible for us. One needs to have good knowledge of bird kingdom and a pair of binoculars for that, so we skipped it. From there we left to return.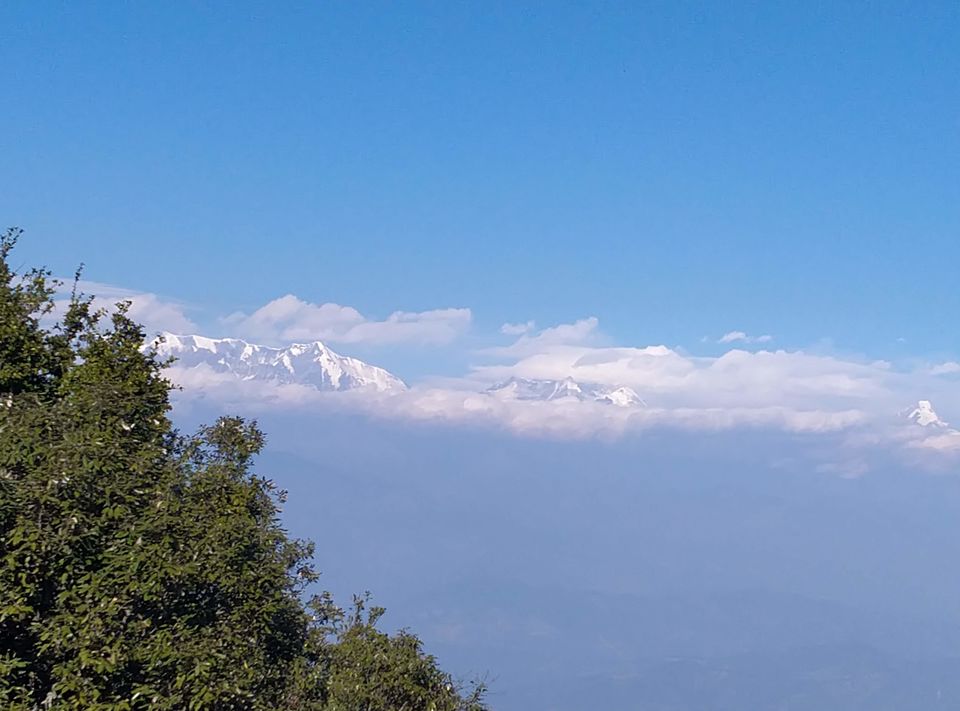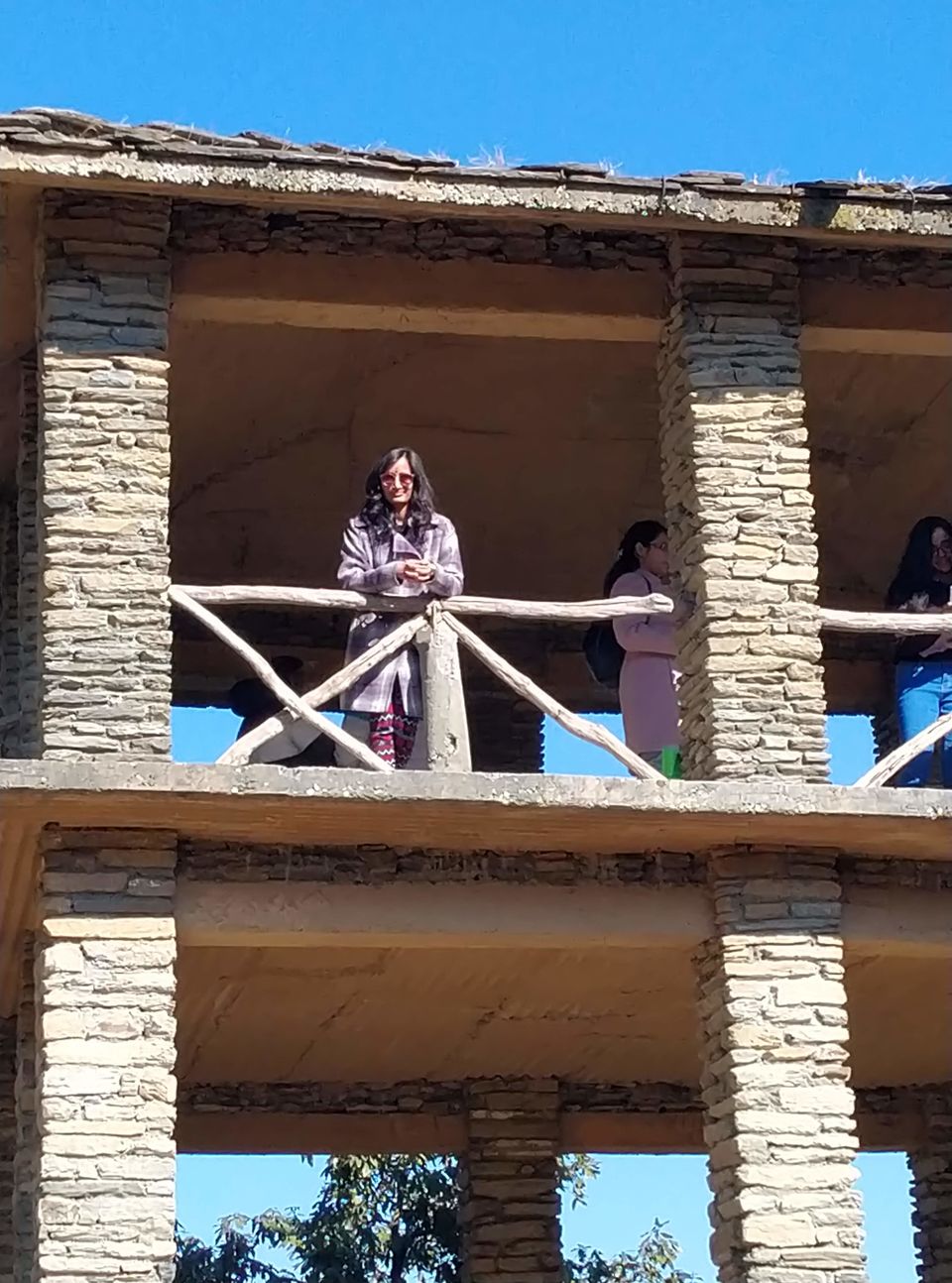 The Unplanned Stay
The travel time in hilly areas is more. We had just covered half distance of our return journey and it was already dark, so we planned to stay back in Nainital. Our hotel was not less than a 7-star hotel. Since it is a cold place, our rooms had all amenities to make us feel warm and cozy. The most amazing thing there was, the hotel had bed warmers as well. So, when you first step into your bed you don't feel the cold current running down your body starting from your bum and freezing you :D. Bed warmers facility is one rare thing which I have not seen being provided even in the coldest countries like Japan or European countries. Staff was very nice, food was yummylicious just like homemade, no extra oil and spices. I loved my stay there. Next morning after having breakfast we went to mall road for shopping , just besides Naini lake. When in Nainital, one must have boat ride. Due to pandemic the place was not crowded at all, only a couple of families could be seen near the boat stand. The moment we stepped into boat cool breeze blew me away. I just closed my eyes, took a deep breathe to feel that moment. The boat was colorful and nicely decorated. The scenic view of hills, lake stretched till wherever my eyes could see and the horizon where lake and hills met left me mesmerized.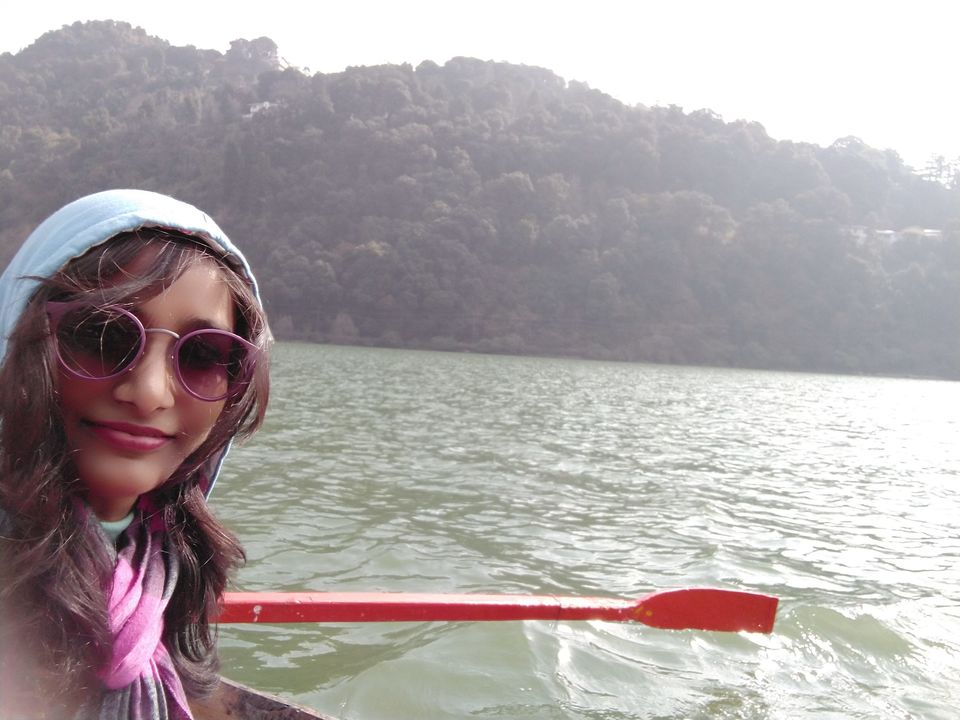 We could not take a cable car ride to have a bird's eye view of the hill station as the ropeway was closed. Some said it was closed due to pandemic others said some maintenance work was going on. Whatever the reason be , we were not lucky enough to view Nainital from top and capture the beauty in eyes forever.
It was thrilling to be out of my tiny neighborhood bubble for a bit. I do not have the right words to describe what an amazing trip it was. Neither the photos would do justice as it is difficult to capture beauty of that place, be it Iphone or DSLR.
I would suggest if you want some me time, some serenity, some positivity in such unprecedented time do visit this place.
Sharing few more photos from trip to encourage you to plan the trip as soon as possible.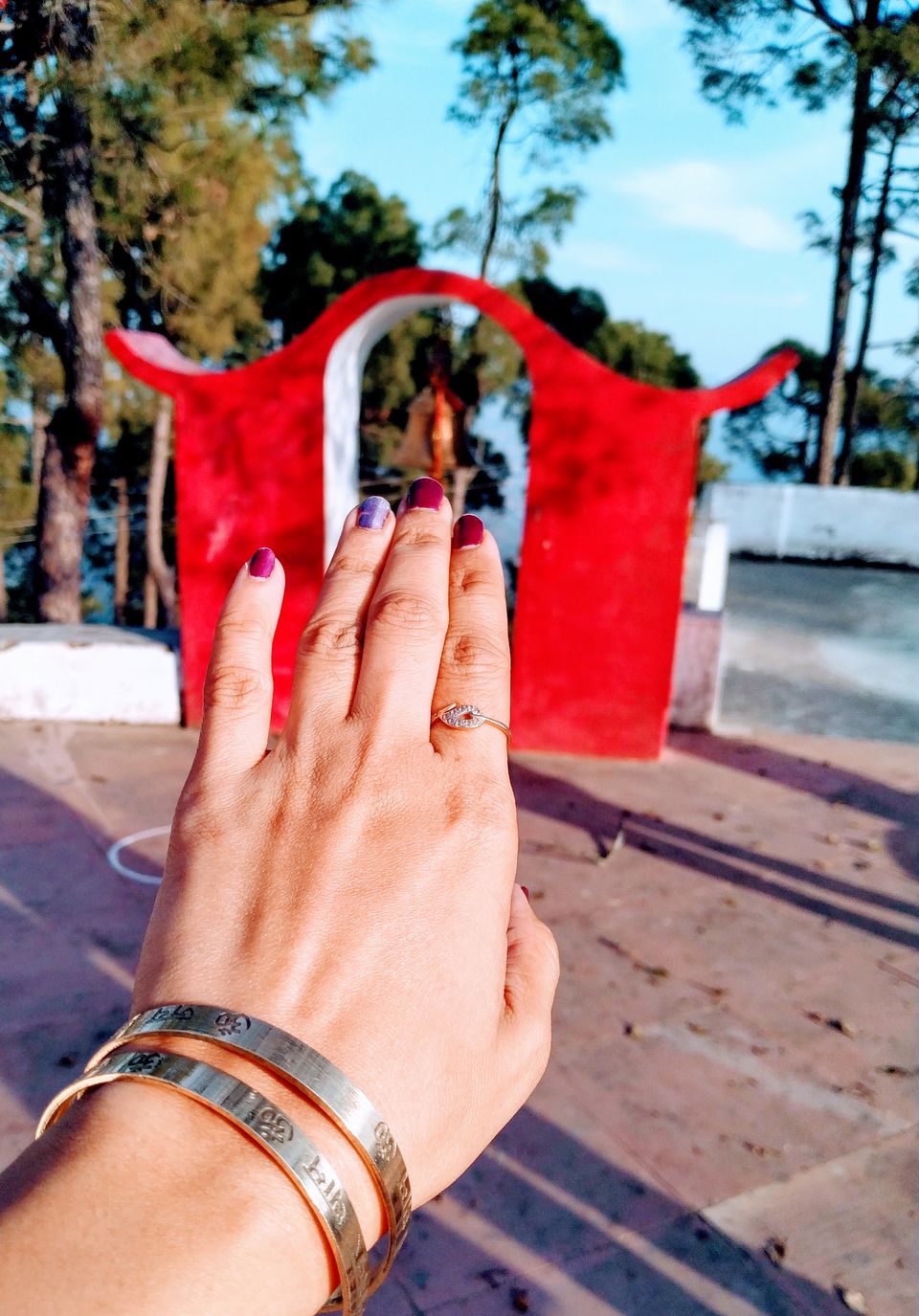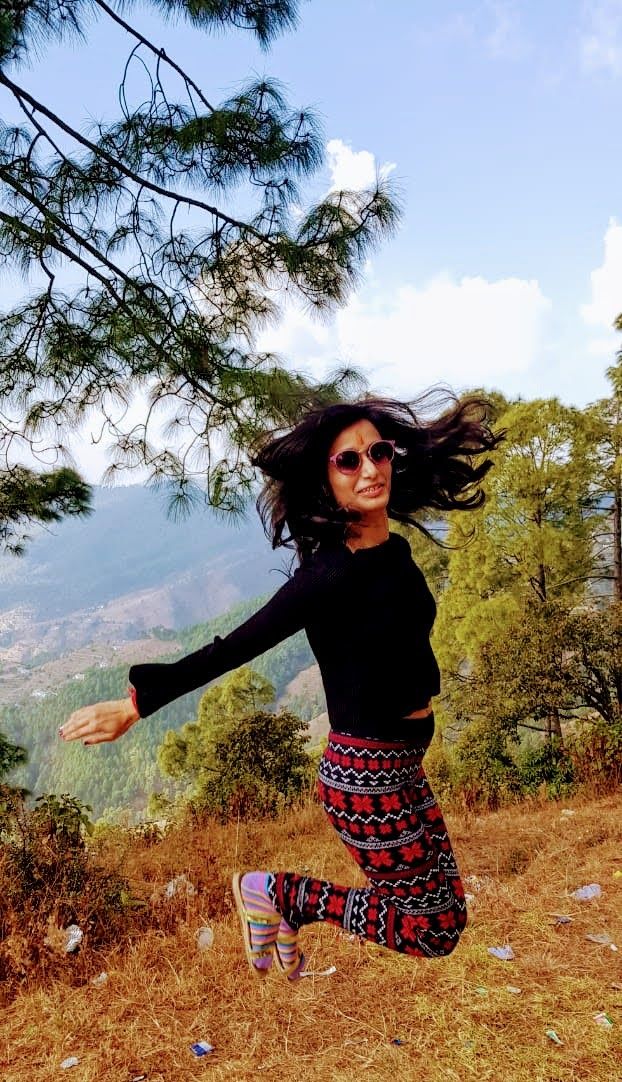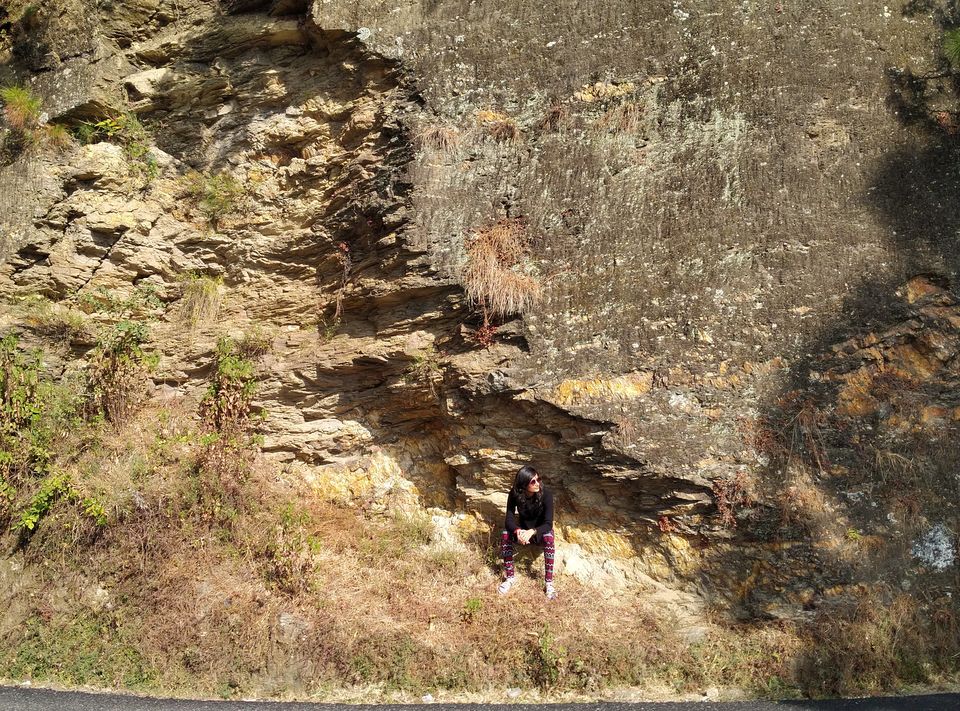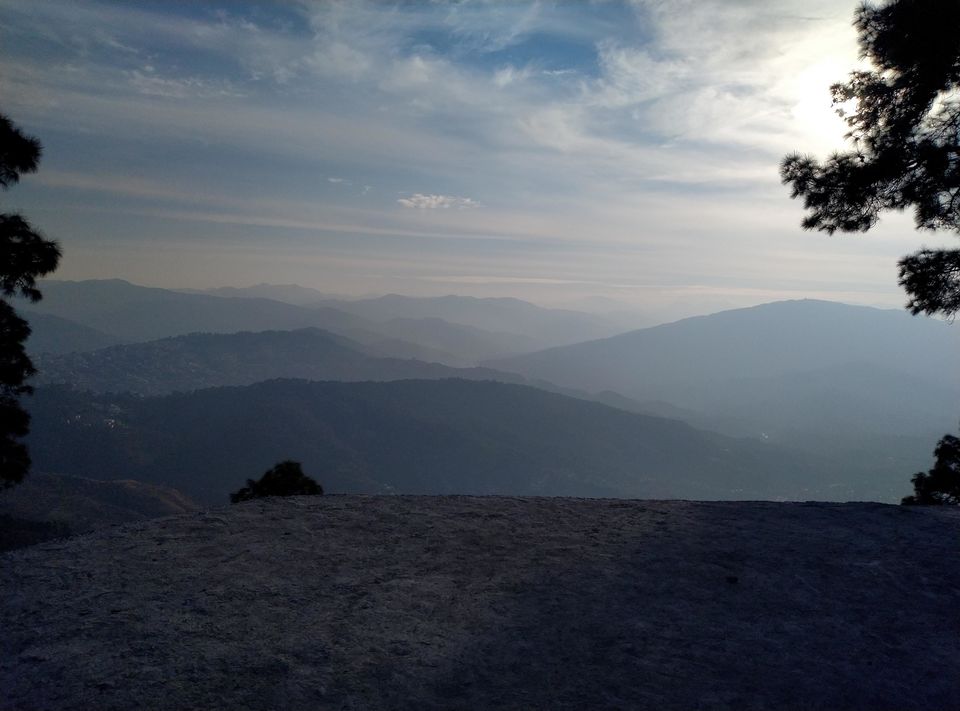 Happy Planning :P