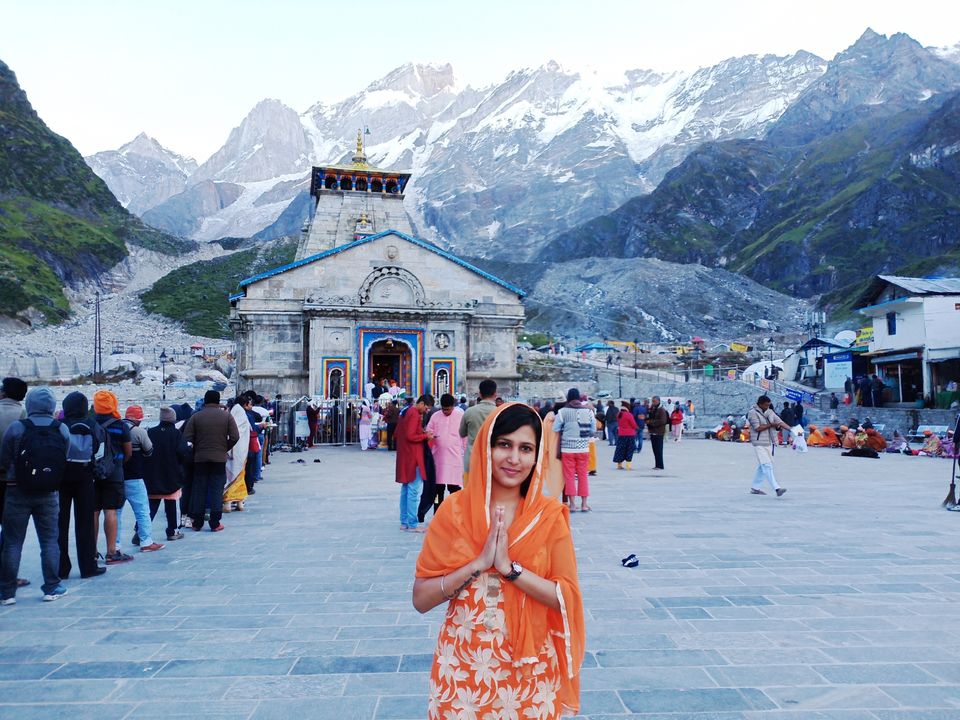 As I write and write, I rejoice again each and every moment experienced.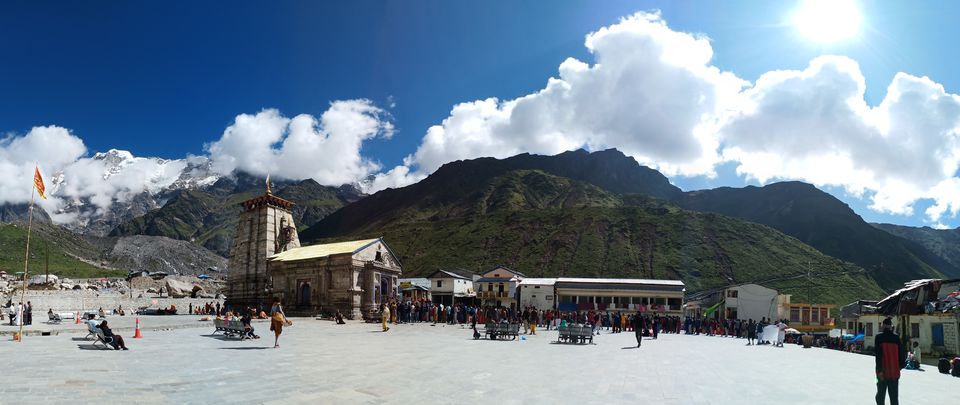 Kedarnath: The word itself holds enormous power in it. The place of Shiva amidst of mountains always attract me to pay a visit there. Beautiful pics of temple on various social sites added fuel to my wish and I started making plans for it to visit at earliest. As the temple opens for few months from May/ June to Oct, I was running out of time for 2k19. Silent prayers to Almighty were offered to allow me to pay a visit there this year and thankfully He listened. Finally on a short notice I left Delhi for Darshans of 'Devo k Dev- Mahadev'.
Kedarnath is a remote town in Rudraprayag district in Uttrakhand, approx 230Km from Rishikesh. That directly means guarantee of scenic view of journey throughout the trip. Regular buses ply from Haridwar/ Rishikesh to Gaurikund (nearest motorable road, then trek starts to Kedarnath) in peak season. Off season has this only drawback of lack of direct buses but it comes with less crowd and more nature.
I was relying on local transport starting from Delhi with all good and worse possibilities related to transportation and stay. One thing to be sure that I had done some research on the route and stay options.
First day, left Delhi at night for Rishikesh.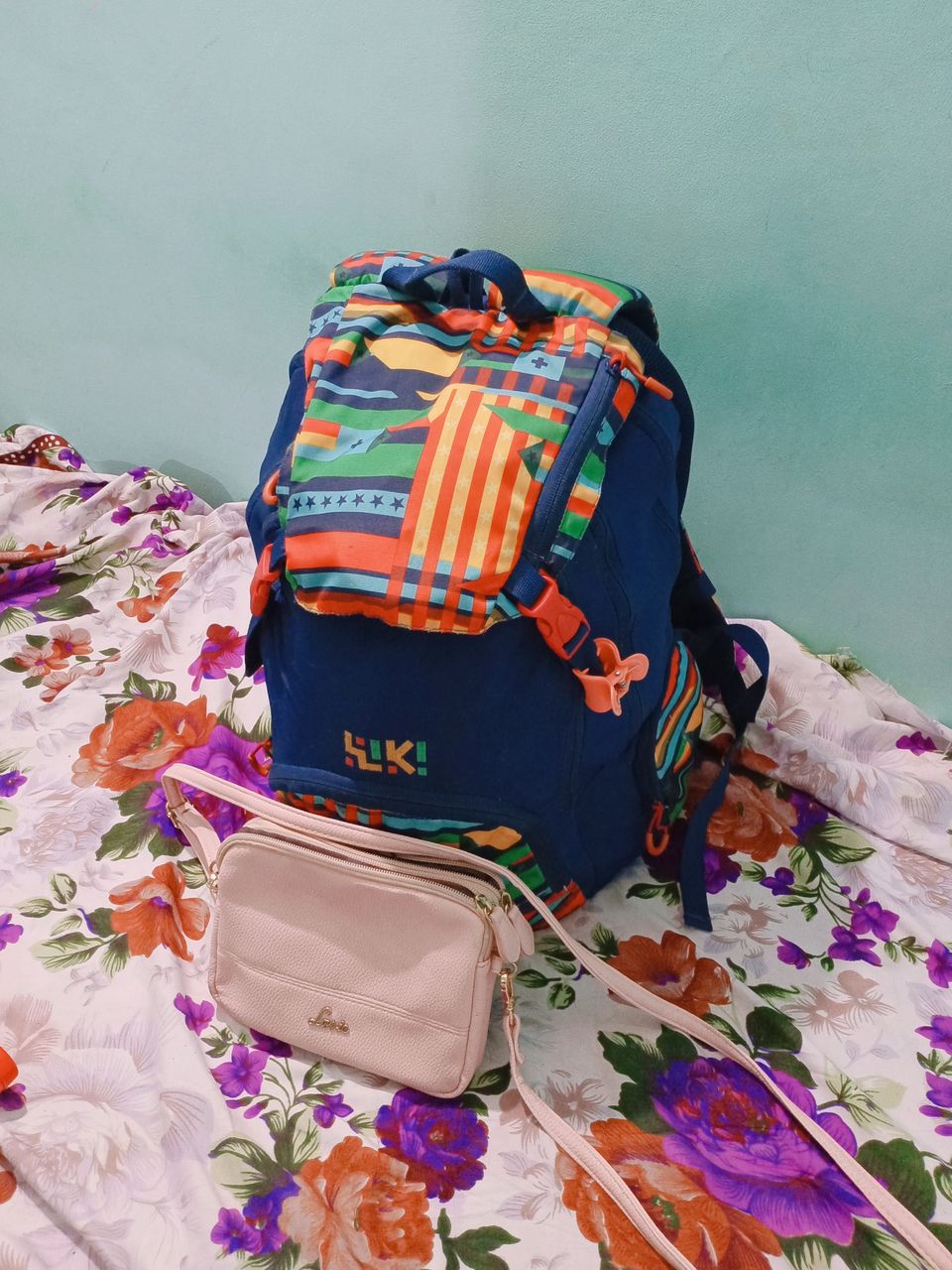 Second day, at approx 3 am, reached Rishikesh bus stand. The atmosphere was bit cold. And contrary to my imagination, the depot was fairly occupied by passengers waiting for buses to start for onward journey. The sweet melodious Himachali songs played by locals were soothe to ears at that moment. I had sip of tea at nearby shop, and enquired for bus to Kedarnath. Got same info that no direct bus, but I had to board buses for intermediate places. The mains stops to Kedarnath were: Rishikesh-> Srinagar ->Rudraprayag ->Augustmuni ->Guptkashi ->Sonprayag ->Gaurikund ->Kedarnath.
I boarded bus to Rudraprayag. Had an hour halt there for breakfast and boarded another bus to Guptkashi.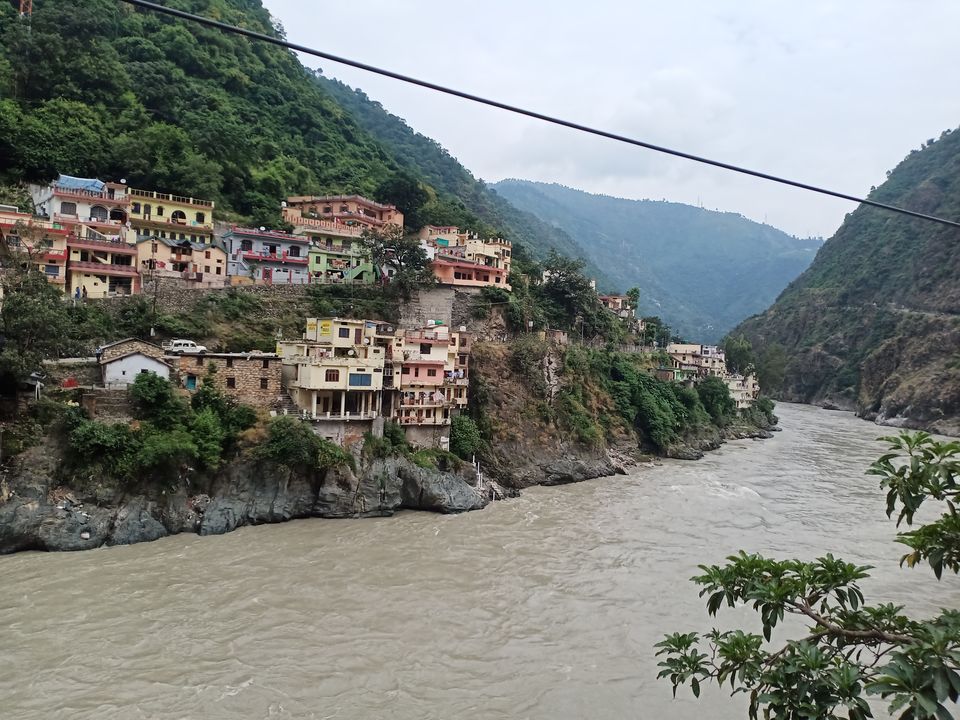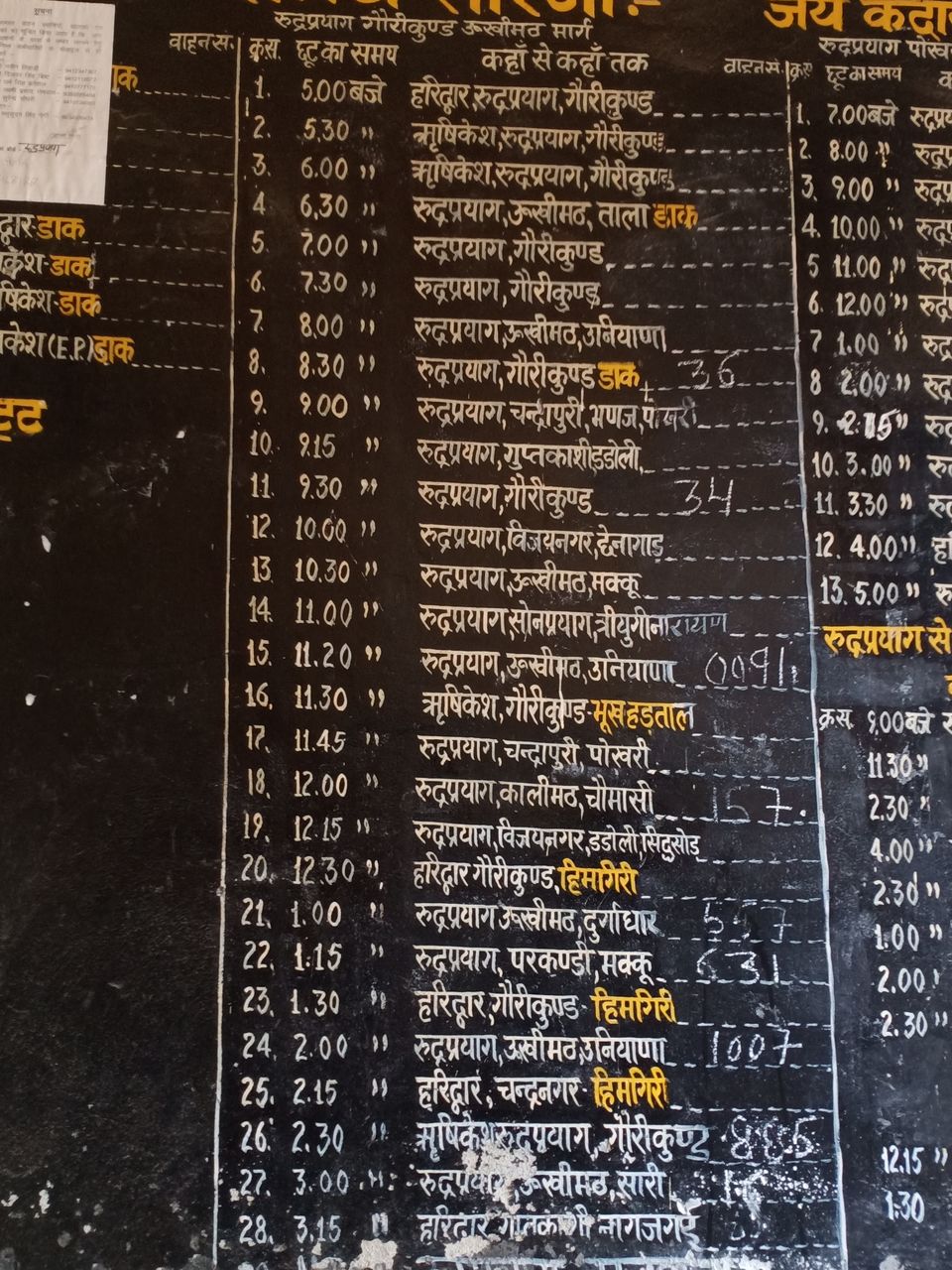 It was evening by then. Again had sip of tea and boarded shared jeep towards Sonprayag. One can rest at Guptkashi and start onward journey next day. But I personally found Sonprayag better option to stay as it would save an hour for next day.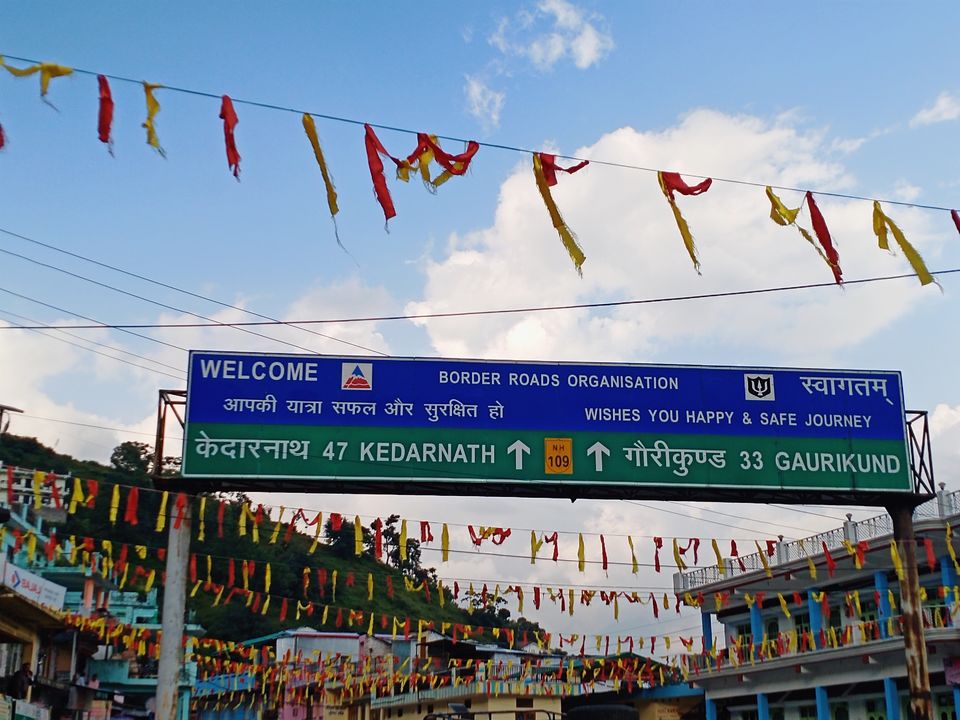 Reached Sonprayag, checked in some lodge. Not to mention, not to expect high for accommodation. Basic and hygienic stay is important. Had dinner at Pahadi Restaurant, nice ambiance and food. Night stay at Sonprayag.
Early morning time, people(devotees actually) had already left for the trek. I started onward journey after sunrise. Shared Jeeps ply from Sonprayag to Gaurikund at nominal rate that takes half an hour time.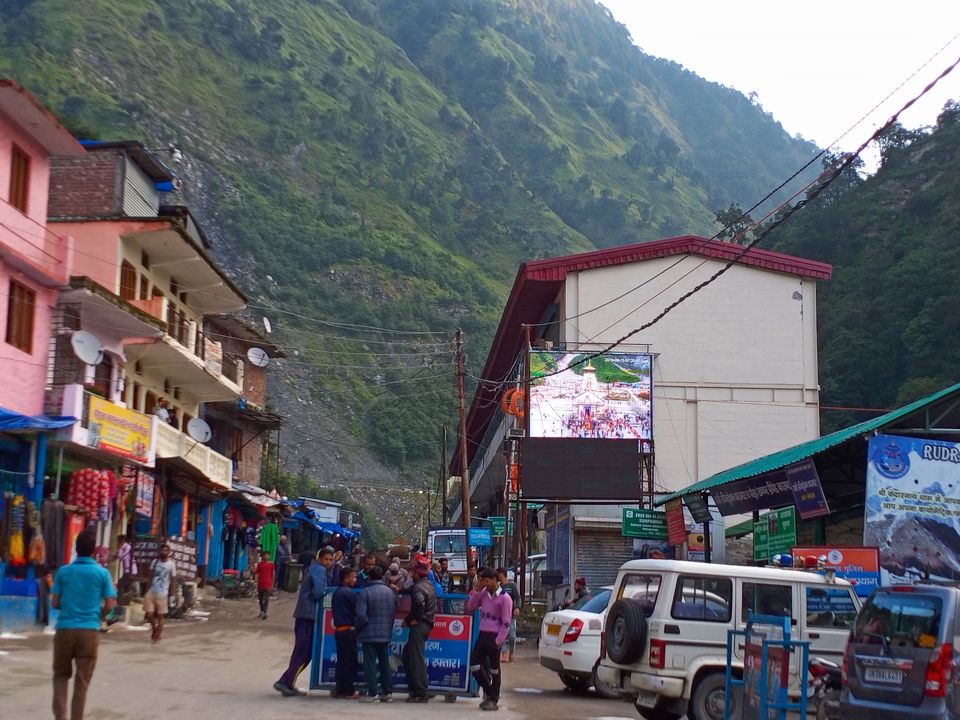 Reached Gaurikund, a small establishment with more and more shops of eateries, clothes, other items etc. Started trek from Gaurikund with all the excitement and energy. Approx 17Km medium to difficult steep trek can be done in 7 hours with good pace. Option to hire ponnies all the way. As usual, nature bounded me with awe emotions during the trek. Beautiful sights of waterfalls along the trek, bridges, the valley, and clouds covering the entire valley in a white sheet. The another beautiful sight of seeing various groups of devotees trekking from oldest member to youngest one, hiking up with all chants were carrying a cosmic energy. The indifferent part of trek-the mules and horses with bells as ornament round their neck and decorated beautifully were catching all the attention from time to time.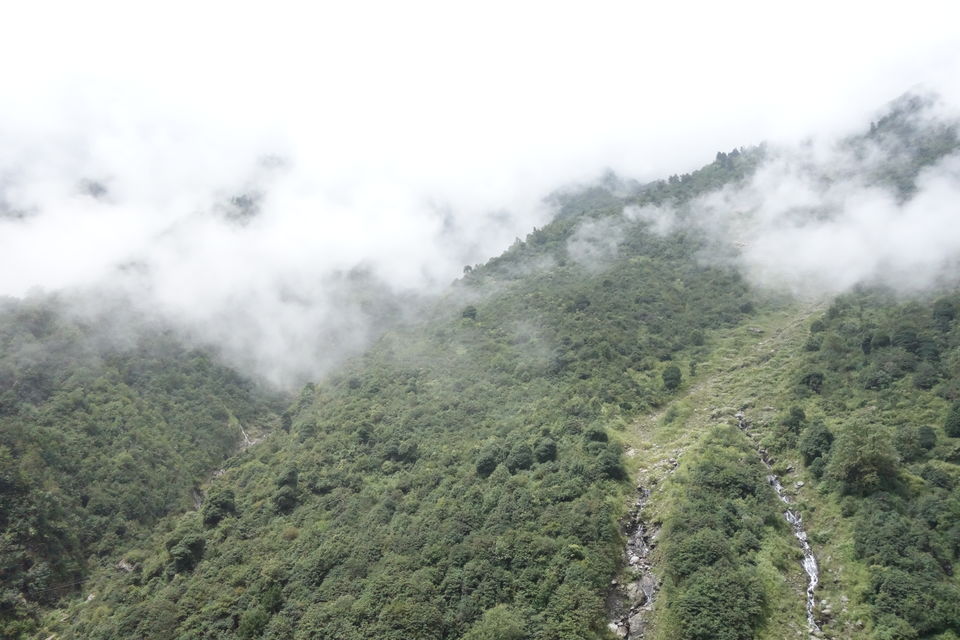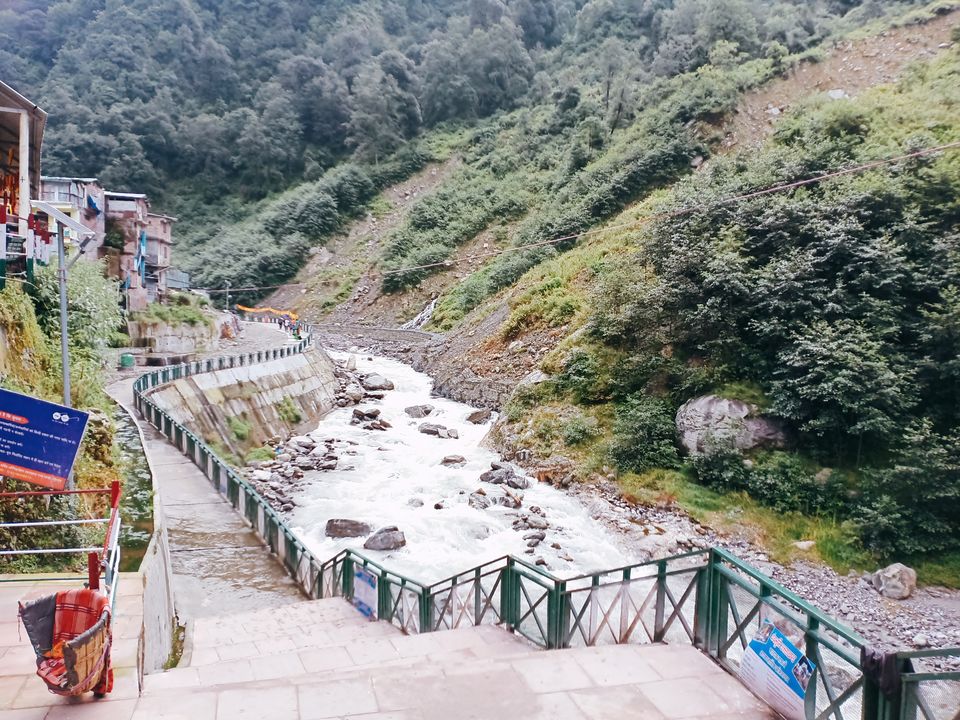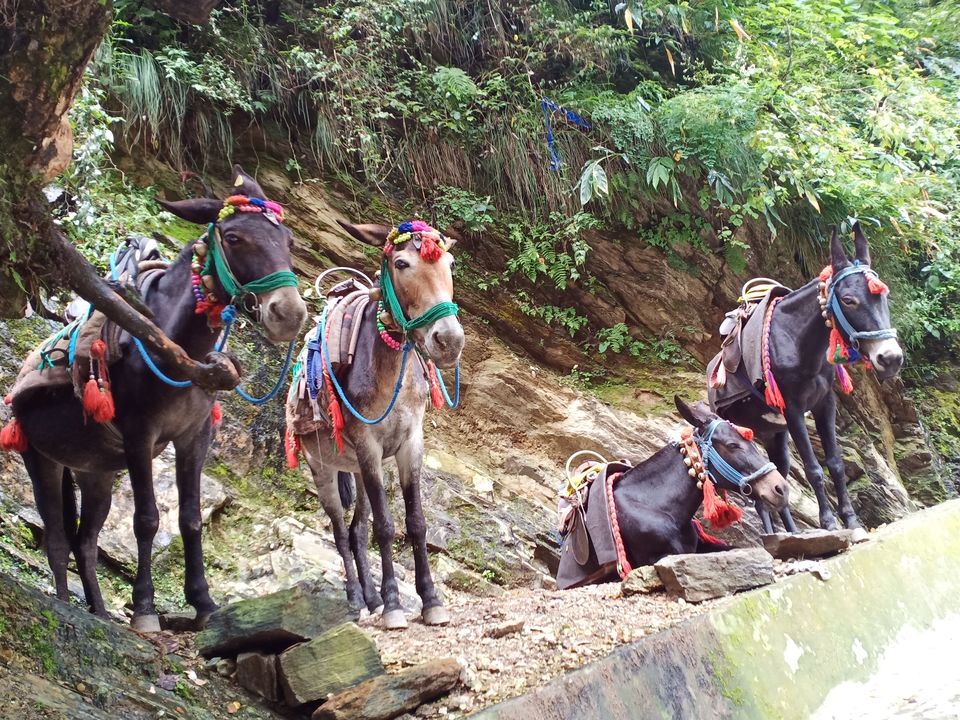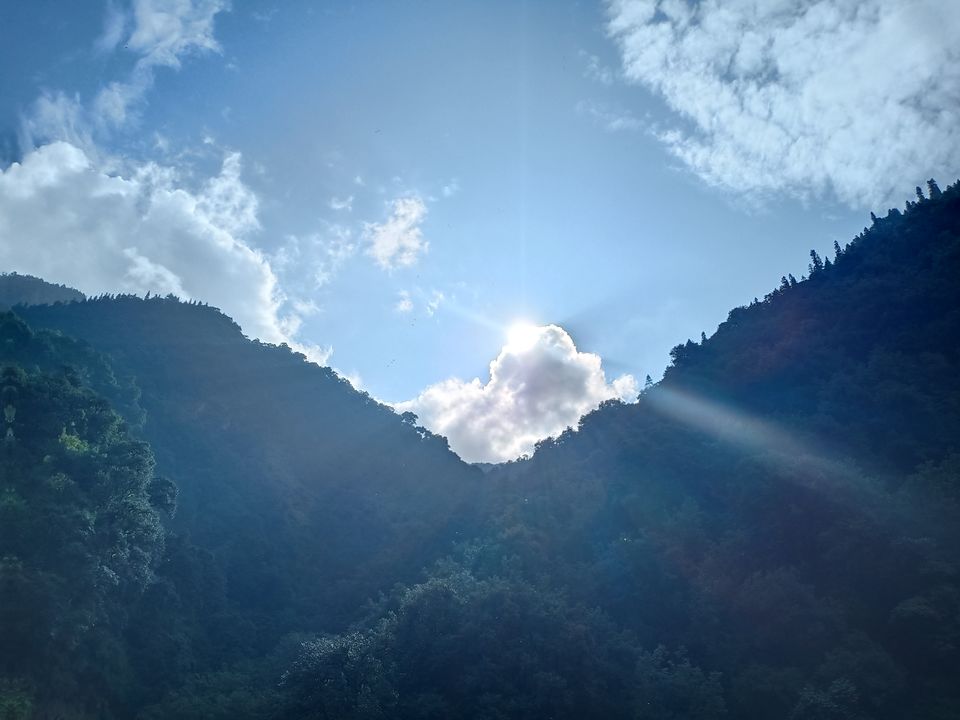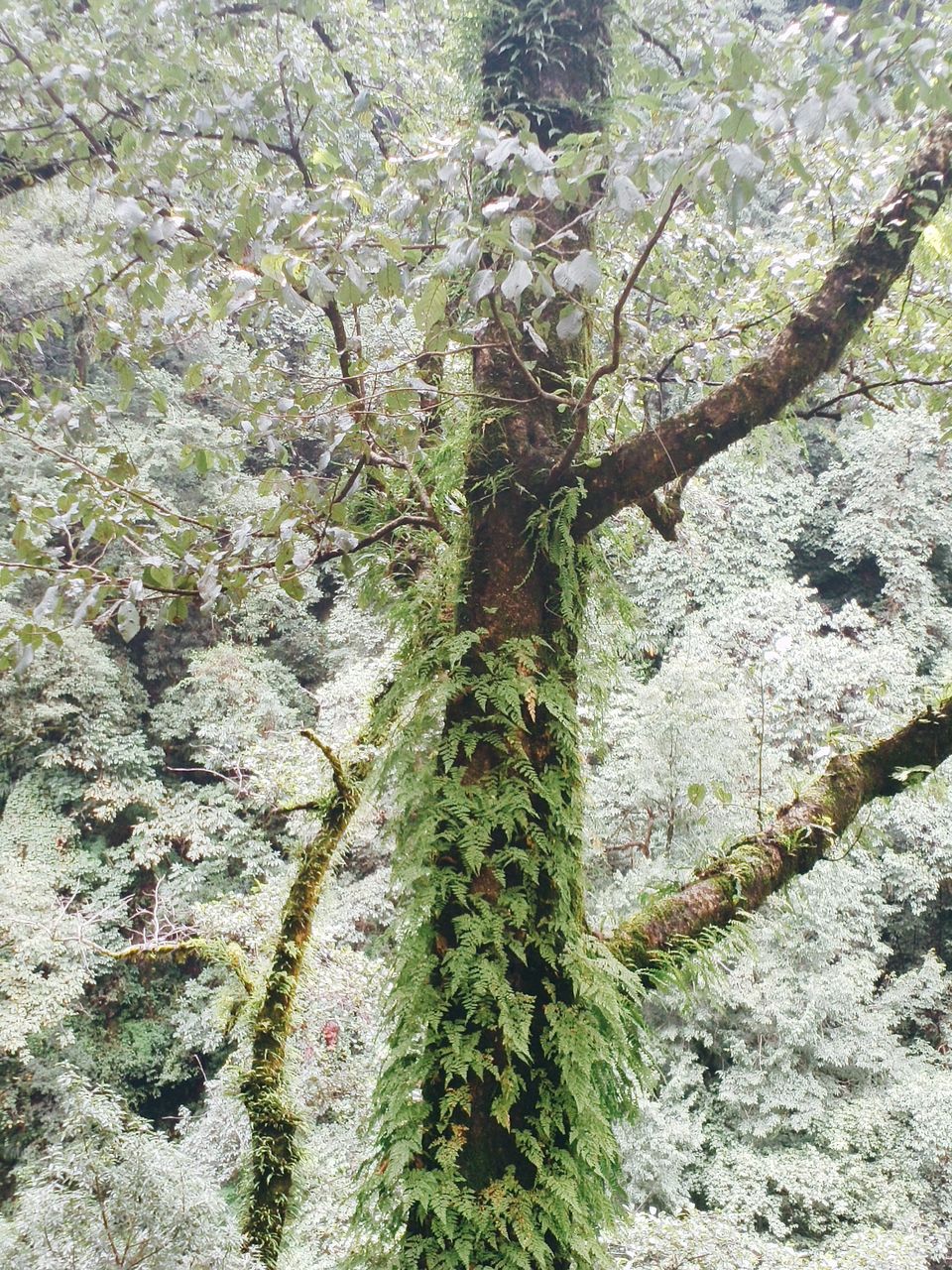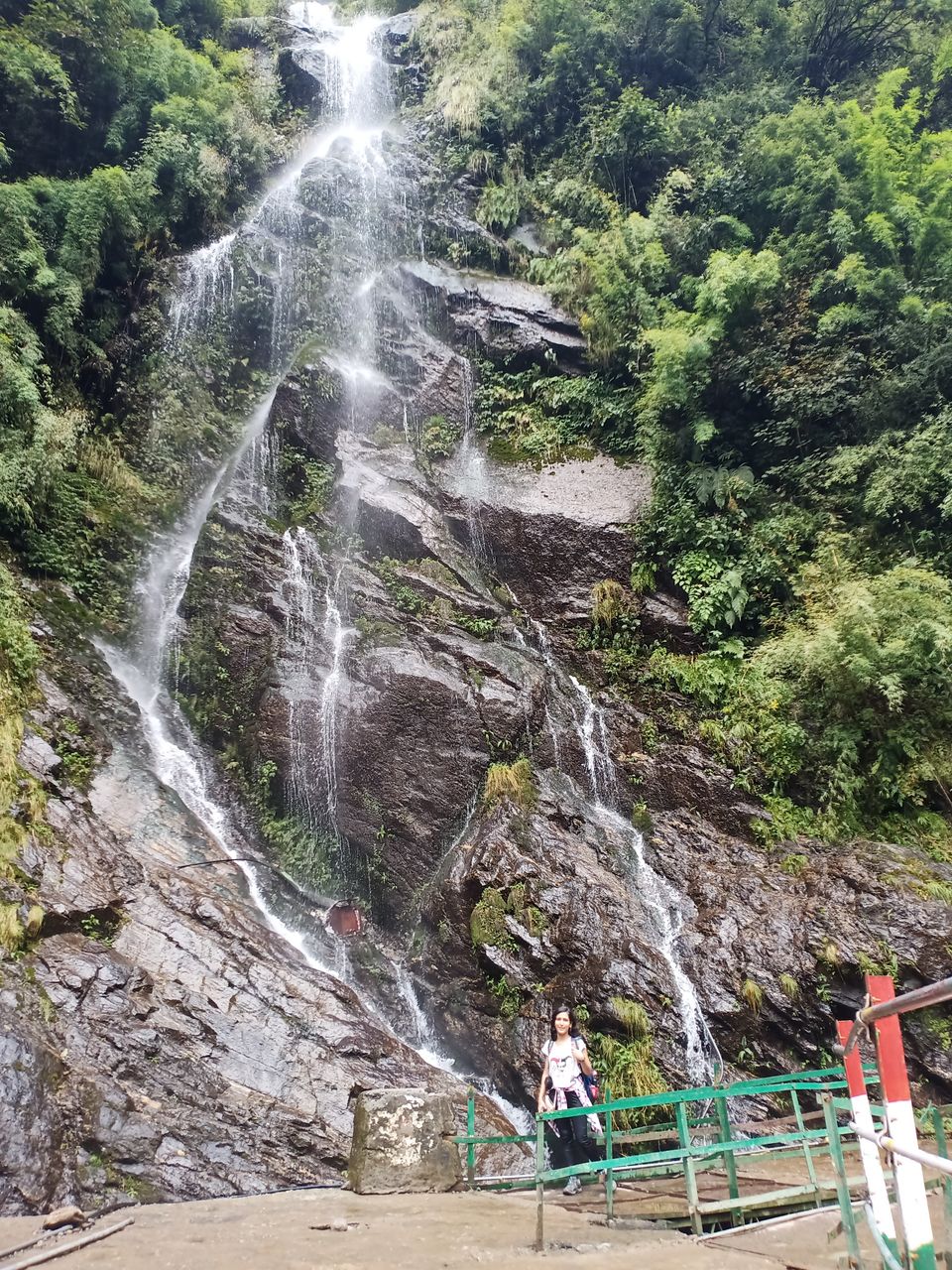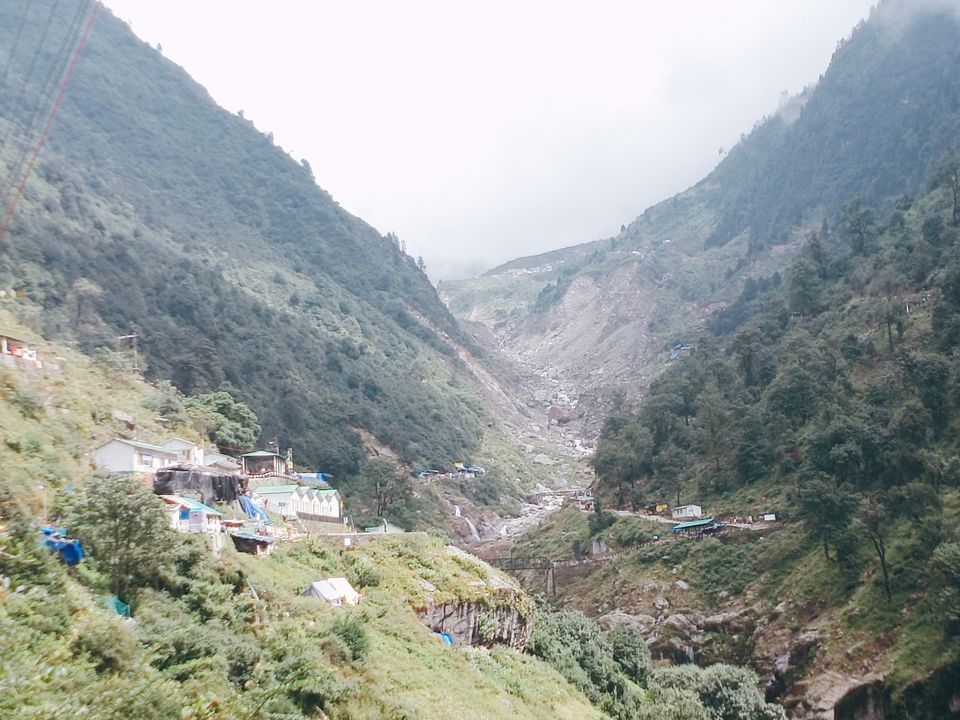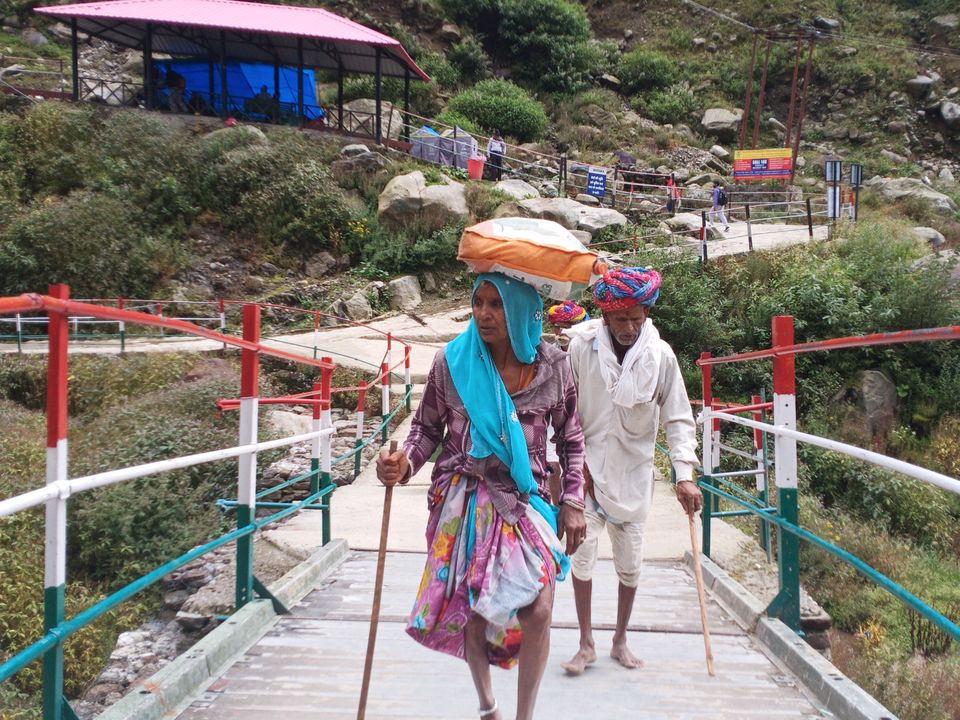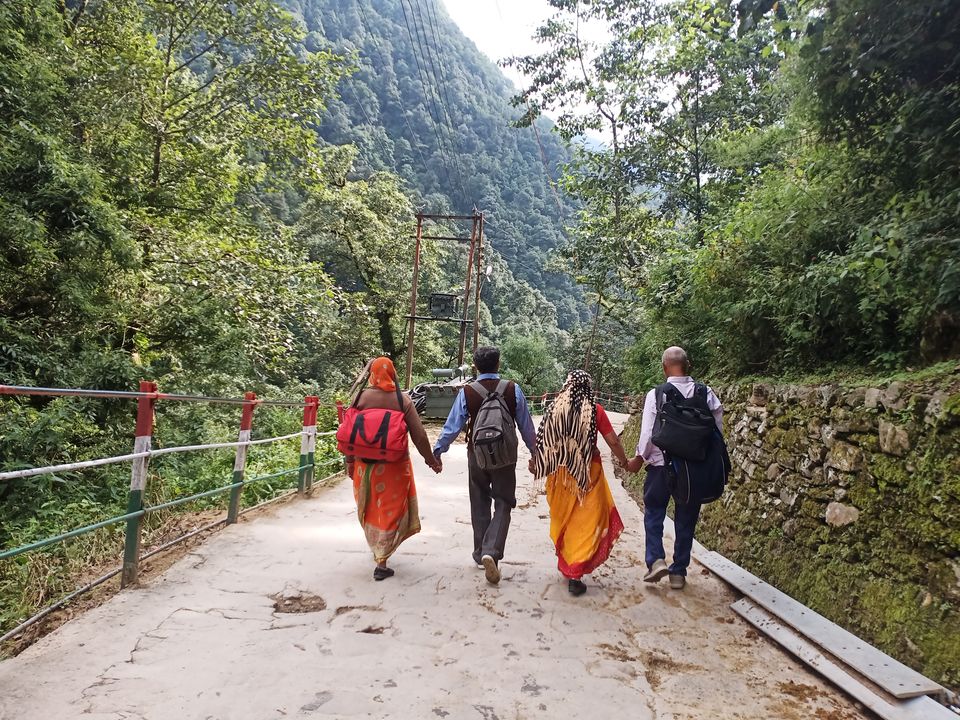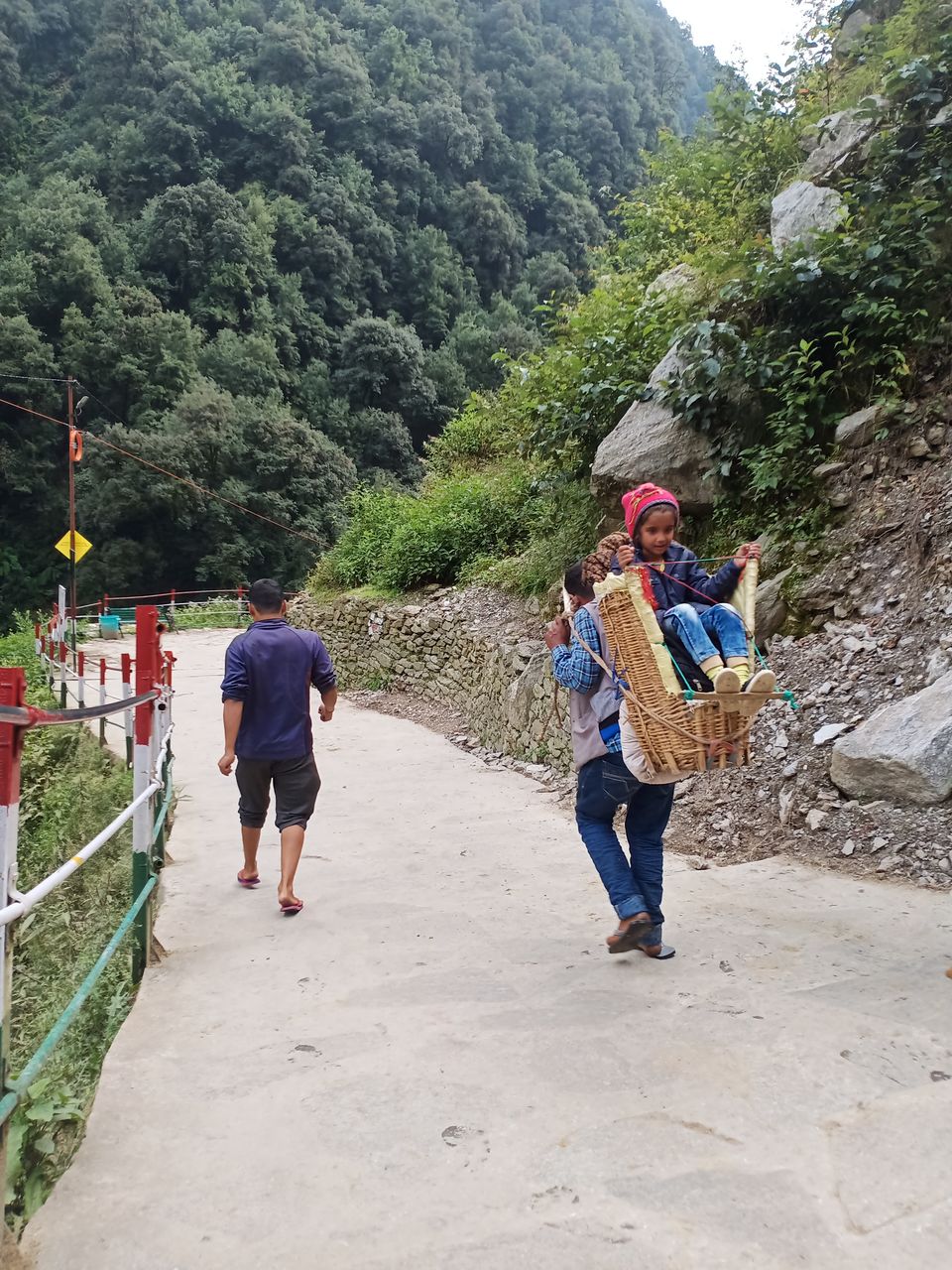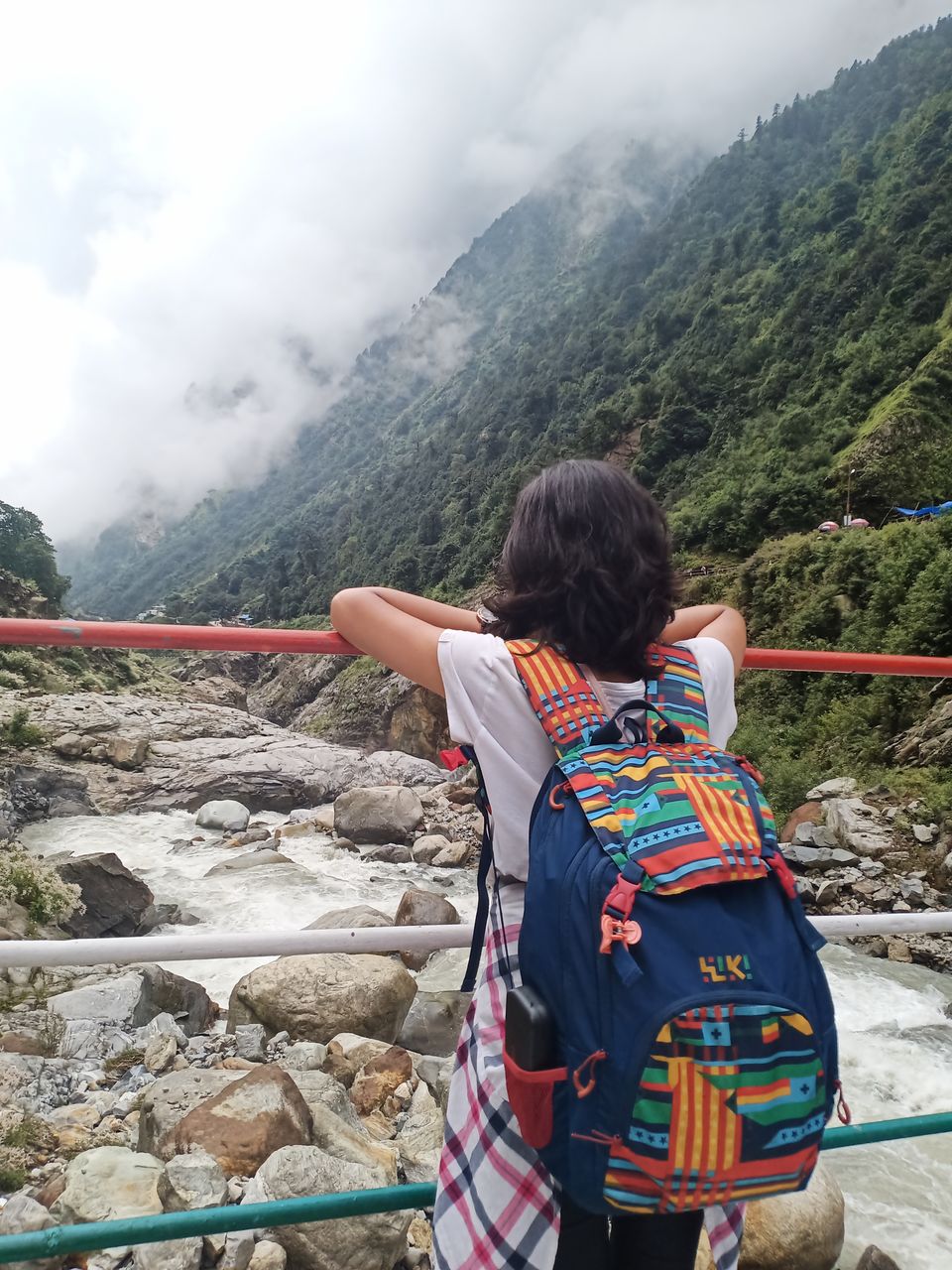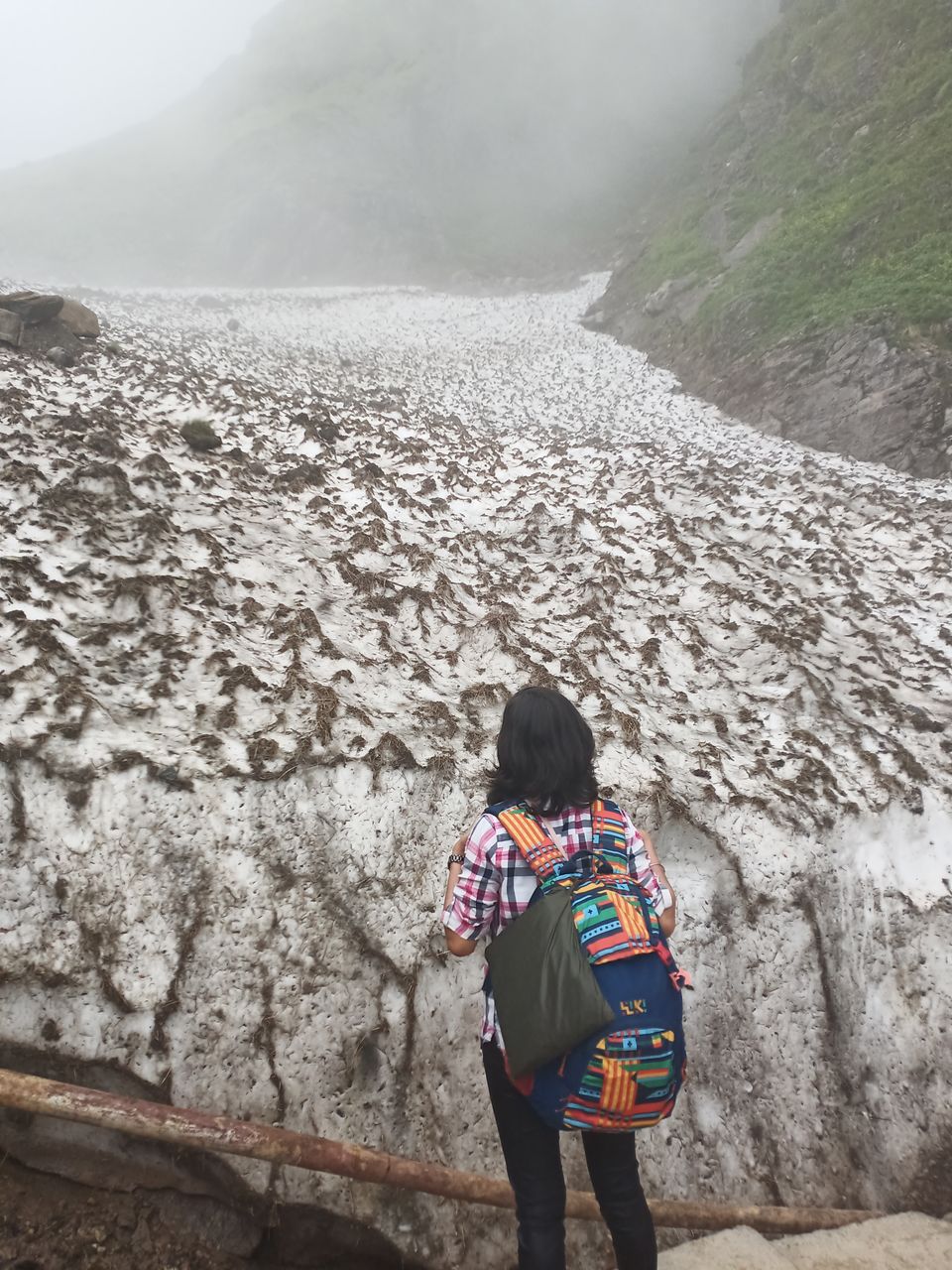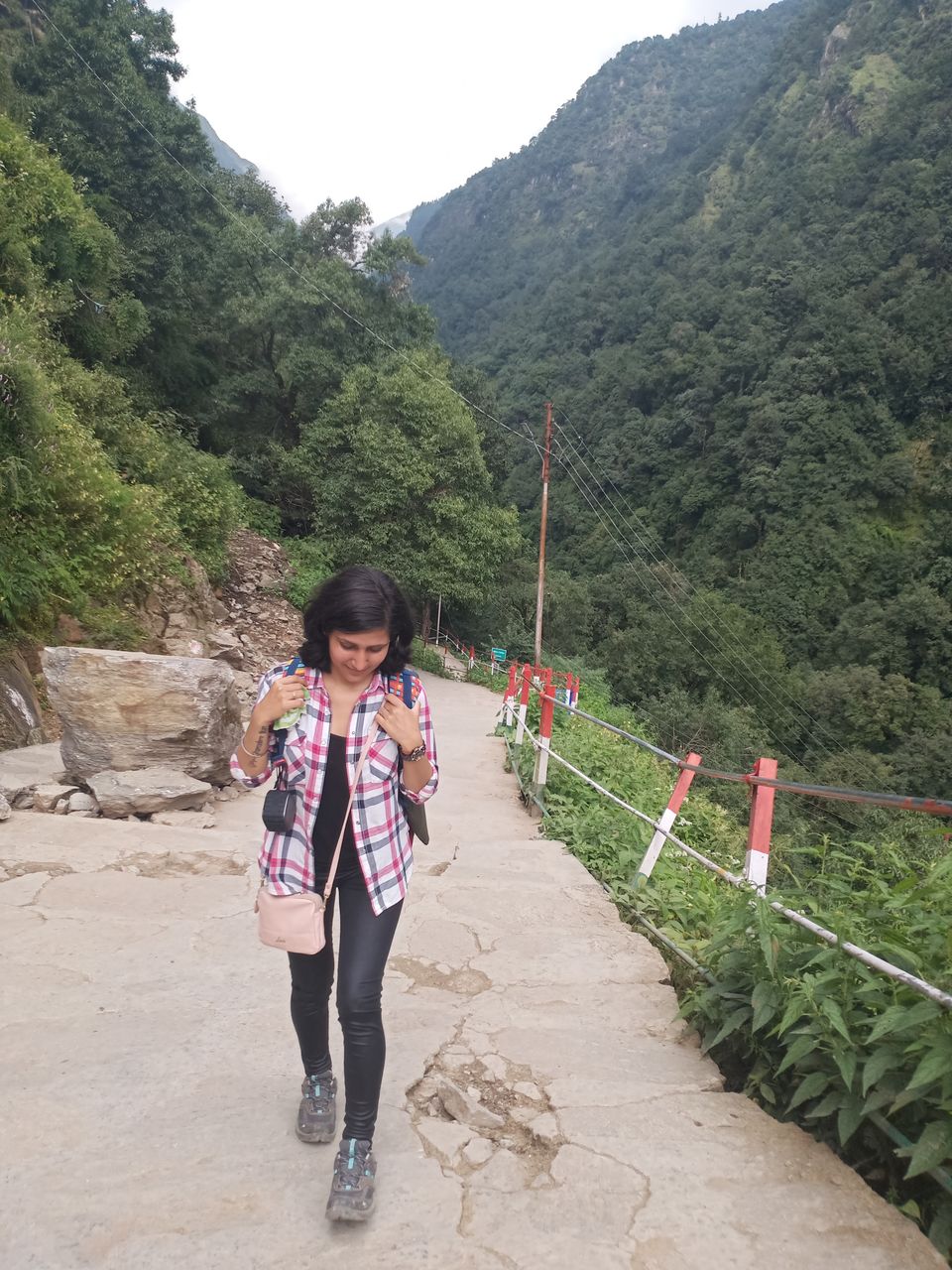 Finally at approx 3pm, I reached Kedarnath town. Again a small establishment with options to stay. After reaching the town, got a small glimpse of temple, that was stood there in peace and giving blessings to its devotees. Two rivers Mandakini and Alaknanda were adoring the land of temple and the mountain peak behind the temple was giving hint of being in service of Lord Shiva.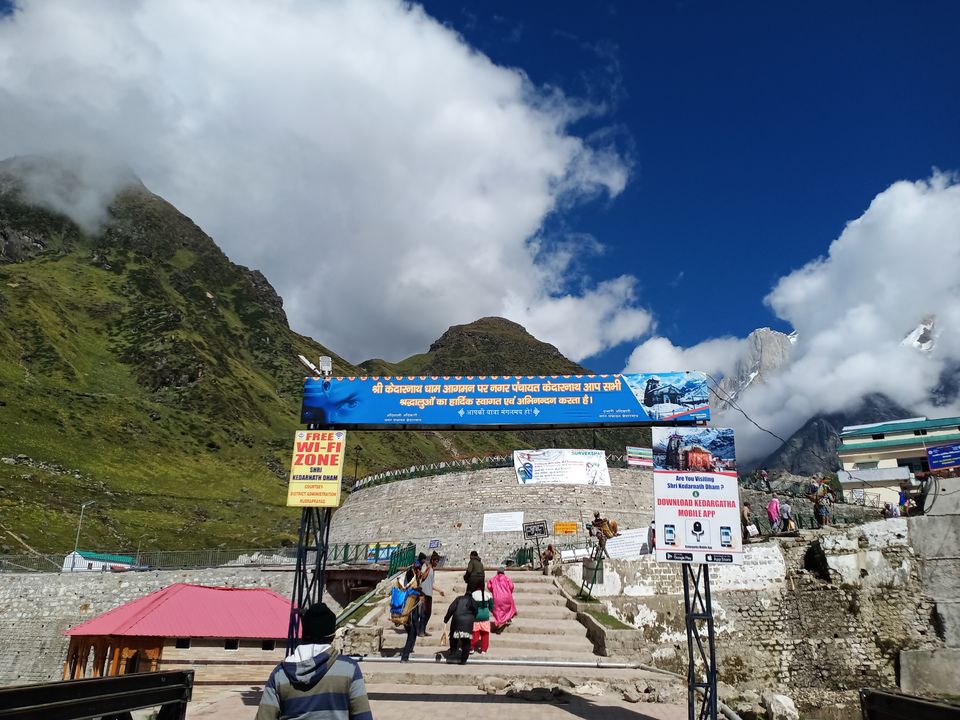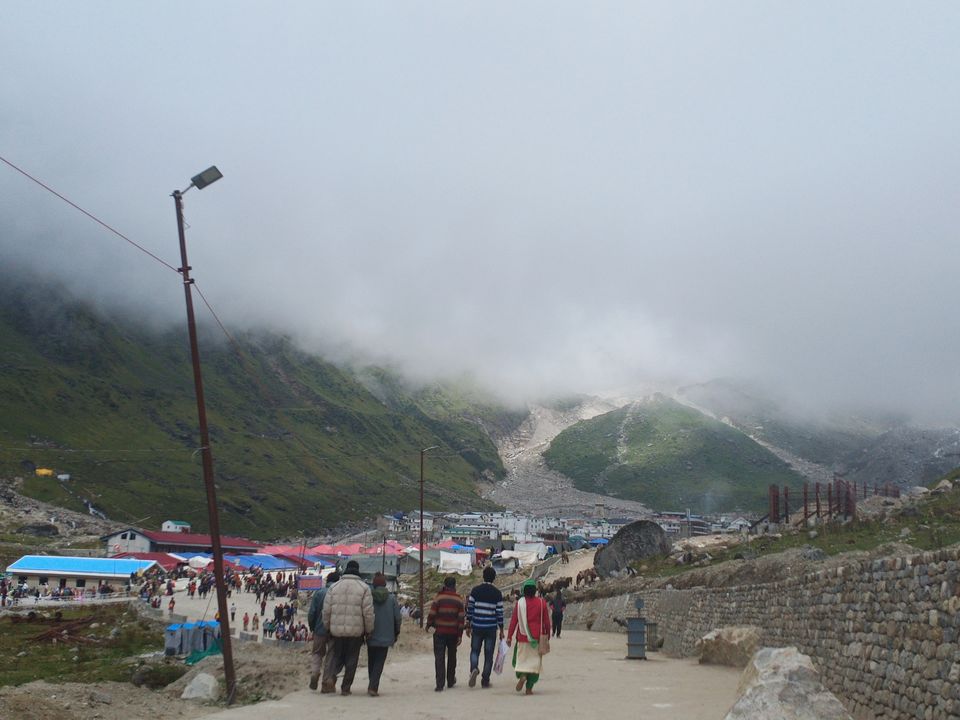 I checked into govt. lodge, pretty good and comfortable. Had some rest for some time and then proceeded with evening Aarti. How some one can define the magnificent atmosphere, and hence I got no words to describe. That can only be felt and rejoiced.
Had dinner after spending good time in temple surrounding and back to lodge.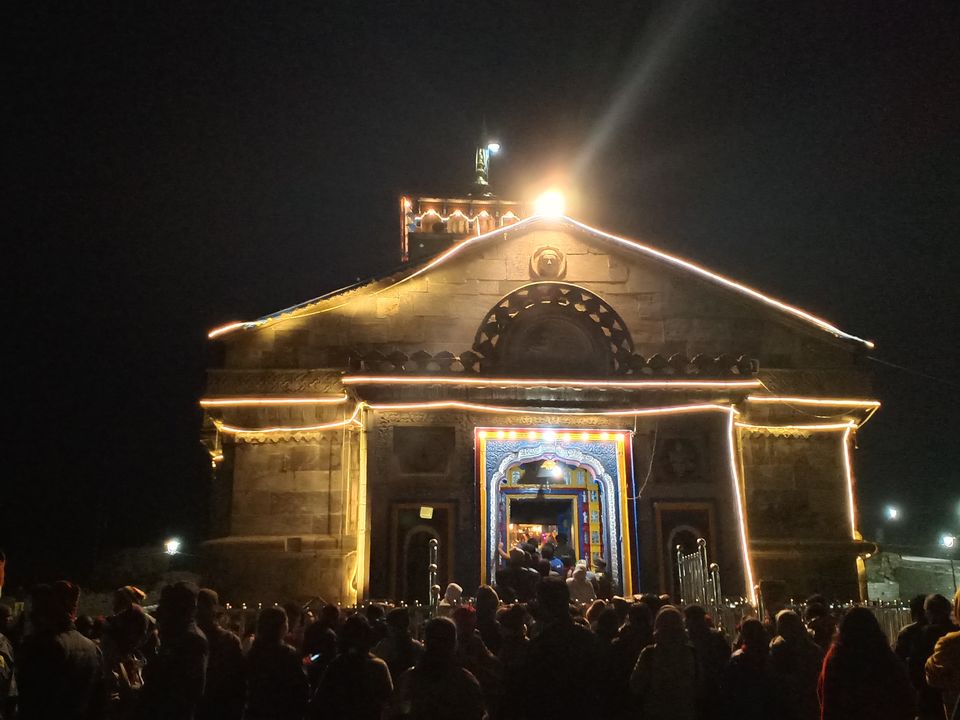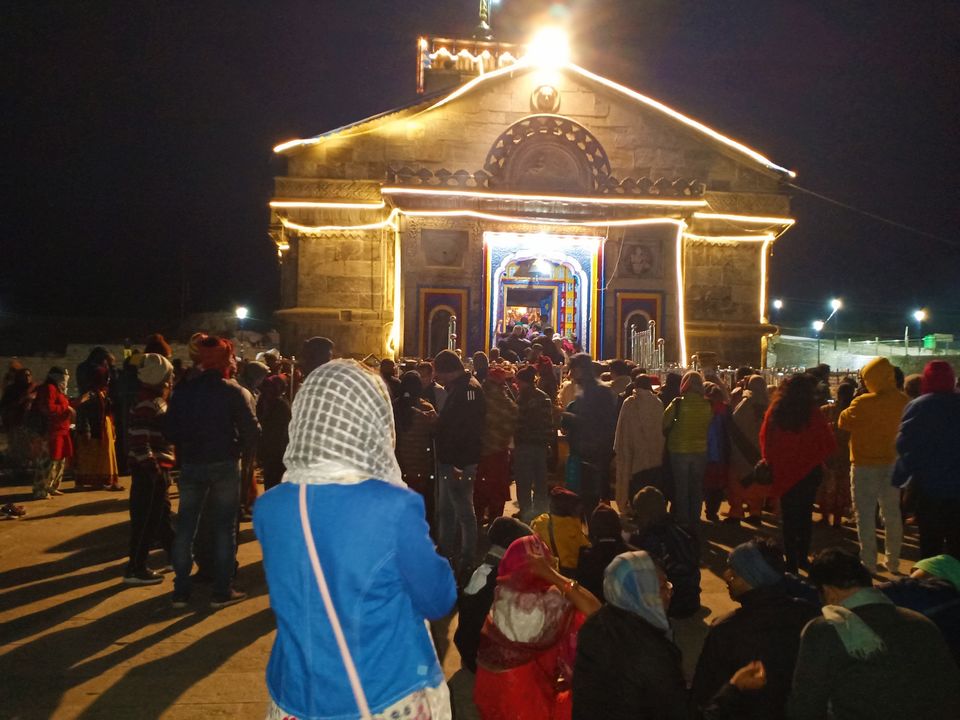 Next morning, had to wake up early as the Aarti time was 6 a.m. Attended aarti and had again couple of minutes in rejoice of atmosphere. I was waiting patiently to witness the touch of very first sun rays on the temple and the mountains. That was indeed beautiful with hue shades. Spent some more time clicking pics, conversed with Sadhus, observing the aftermath of 2013 floods and important to mention the presence of 'Bhimshila' just behind the temple that directed the flood waves and reduced casualties.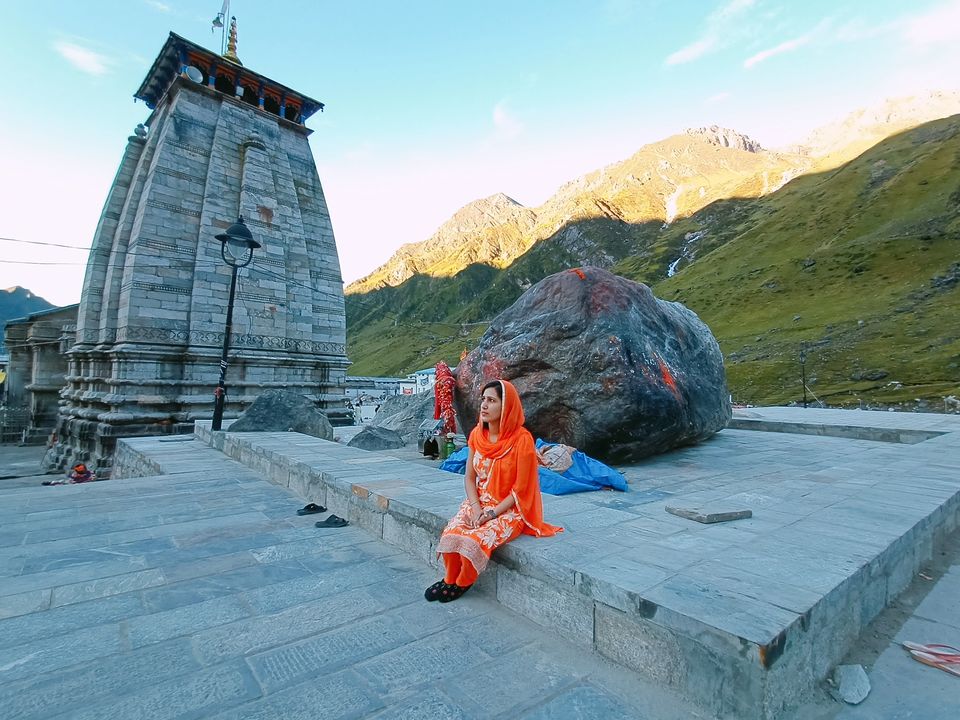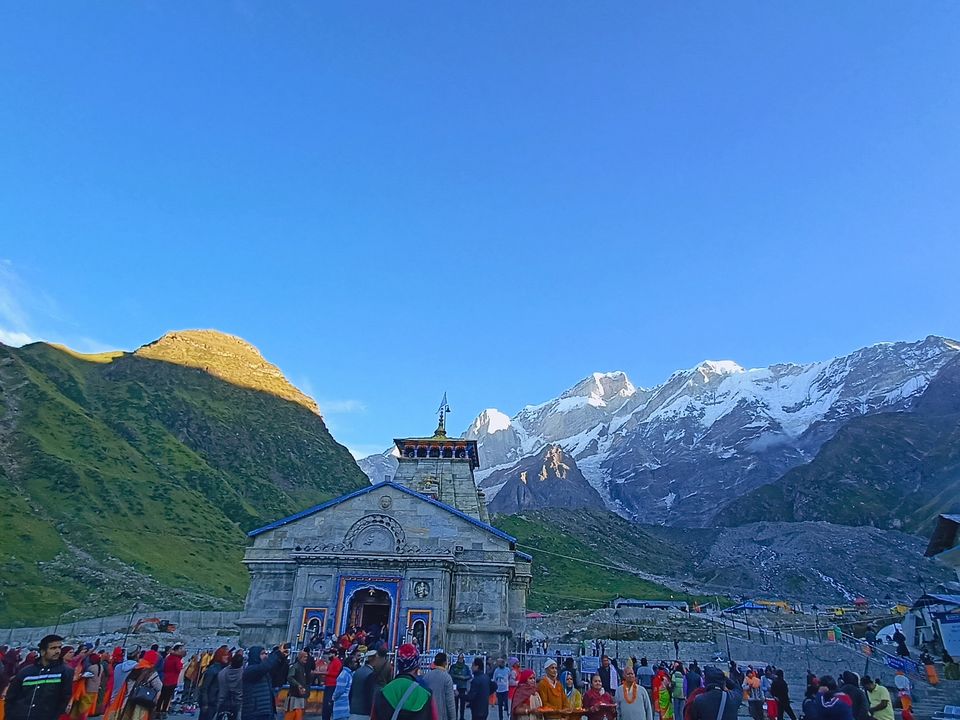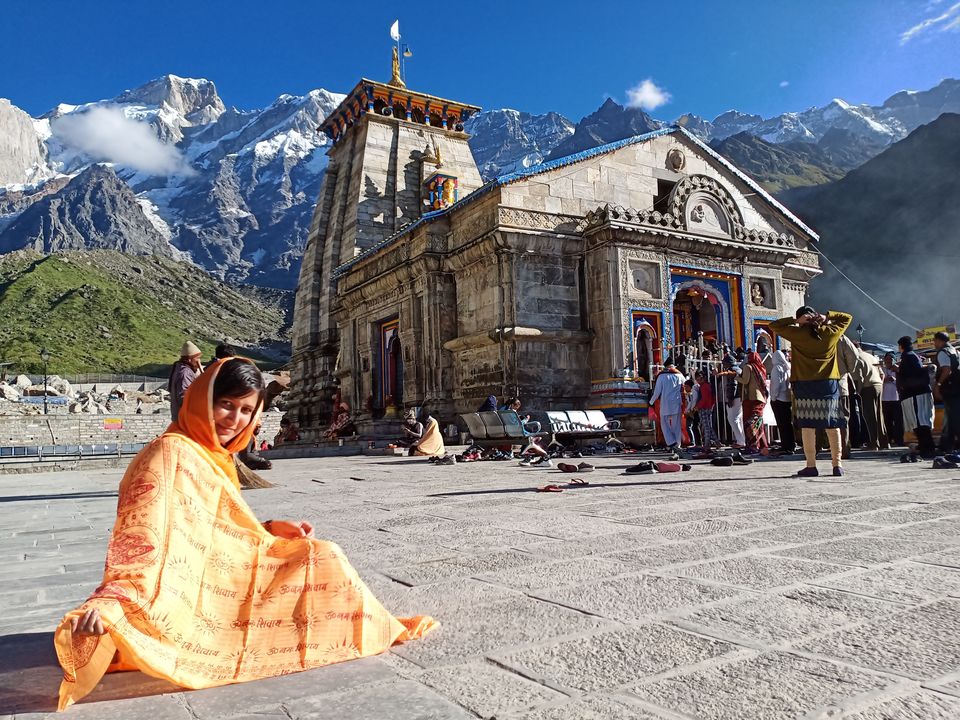 And then time came to say farewell to Shiva. That was hardest thing on my part. I was so mesmerized with the aura that I no longer wanted to leave that place. But separation happens and so I had to look back to return to my city. I started my back journey with a thankful heart and gratitude. I reached Guptkashi by that night. Stayed there.
Early morning proceeded to Rishikesh. Reached Rishikesh by noon and thereafter took bus to Delhi. Reached Delhi by Night. Trip well completed.
Thank You, Shiva.