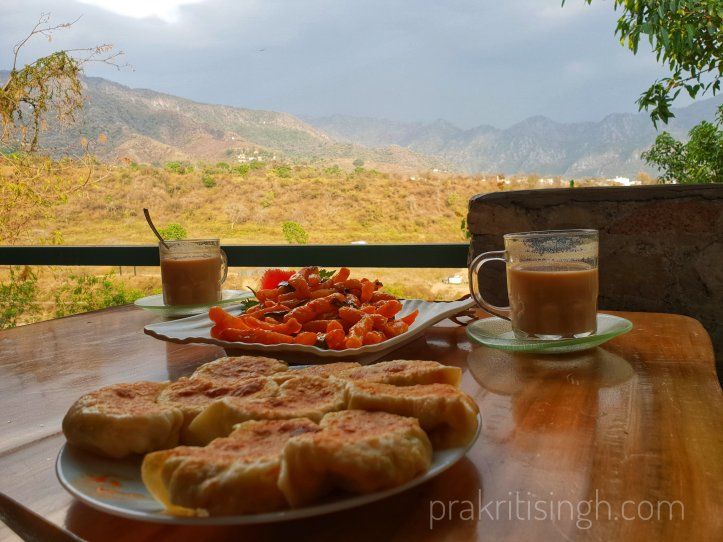 What do you do when you have few hours to spend in a new city but don't want to visit the popular tourist places? For me, I like to dive into the culture of the place, as much as possible. It depends on the purpose of travel as well, my objective was to chill and soak in the vibes of the city as I was leaving for a trek next day. Had read about the Cafe Culture of Dehradun and thought to give it a try. I believe cafes and restaurants give more idea about the local lifestyle than tourist places. Initially, I had half a day in Dehradun, but my train got stuck in the middle of the forests, and I realised there was some power supply issue. Instead of reaching around 1, reached at 3 pm.
Without any plans or booking, was just backpacking. My empty stomach couldn't wait to eat (read as hog ???? ). So checked in at a hotel near the station, as railway station was the pickup point for the next day. After dropping my backpack, booked Ola Auto. Orchard Cafe was first on my list, my friend who's a native suggested that.
Orchard Cafe is on the Rajpur Road. Rajpur is anyway known for the Cafes, but I was very particular for a cafe with a view. It's on the outskirts I can say, on the foothills of Mussoorie hill. The ride to the cafe was amazing, as it crosses the entire Rajpur road and goes till Dehradun-Mussoorie road.
Rajpur Road has some amazing cafes, it is a good place for shopping as well. But I was looking for a quiet "chai with a view" kind of an experience. It was difficult to find the place, as Google Maps was showing to take a narrow lane. Even the auto driver got confused, we saw a group of Tibetan ladies walking in that lane and asked them but they had no idea. Finally, we decided to take the lane, which further narrowed down. After sometime could locate the Cafe, it is surrounded by bamboo trees. As soon I settled, I wanted to order. The place has some authentic Tibetan, Chinese and Thai food. I ordered Cheese Kothey, Honey-Chilli Potatoes and obviously Chai. The place is apparently run by Tibetan people hence the food was authentic ( and not Desi Chinese place).
The vibes of the place, the mountain views the rustic wooden interiors, all together made me forget my long tiring travel till Doon. After eating, I just sat there doing nothing, watching the mountains and drinking chai. I spent some good amount of time there, interacted with the staff, observed few local people. Spending a laid-back evening is a bliss for someone from a city like Mumbai.
To be honest, I didn't feel like going from that place, but I suddenly recollected that I am very far of from the main city, and after sunset would be very dark and cold. This time I decided to walk till main Rajpur, and not take any transport. Nothing beats exploring a place on feet. One can visit MDDA park as well as it anyway comes on the way.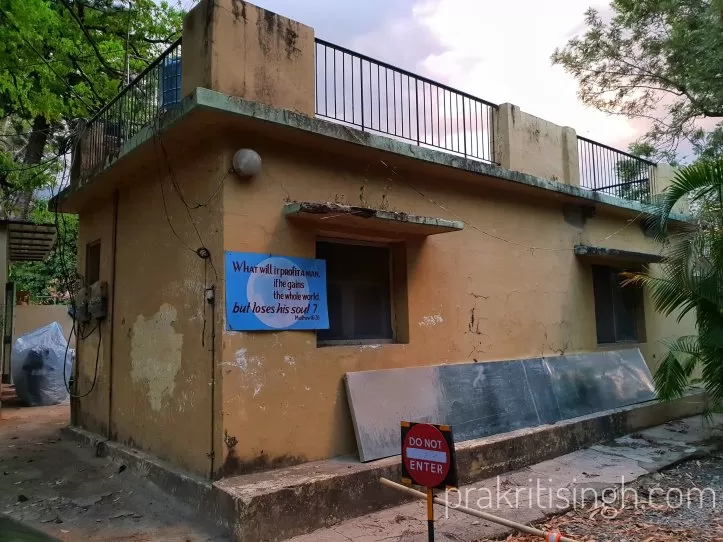 Walking aimlessly, observing people, in a new city is an amazing feeling; No one knows you, judges you, and you can randomly throw smiles at people. I smiled at some school and college students, and few artists, overheard two guys talking about their gig. Crossed a beautiful Buddhist monastery, and then after walking a few kilometres came across a quaint, beautiful cafe. Even though we were full, decided to step in for a coffee.
Cafe De Picollo is one of the prettiest cafes I have been to. It's a white cottage with fairy lights and beautiful wall paintings, seemed straight from a fairy tale. Had some yummy crepes with coffee. I saw the same two guys who I had overheard earlier, sitting in the same cafe, one of them smiled and winked. For a second I thought he's following me. ???? De Picollo is a modern cafe and not a traditional one like Orchard.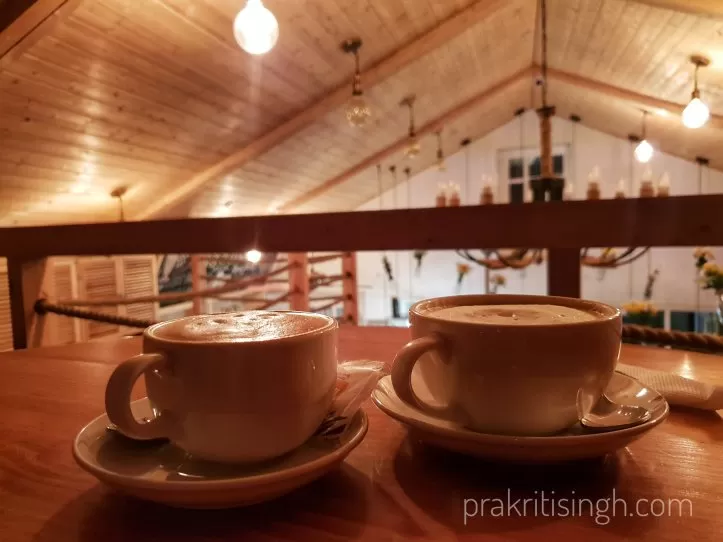 After coffee, crepes and conversation, booked a cab till the hotel. Few hours in Doon valley gave me a lot of memories, stories and a unique cafe hopping experience. On the return journey, had only 2 hours, so had dinner at Clock tower and bid goodbye to Doon valley…
If you have only a few hours in Dehradun, and looking for non-touristy places:
- Visit Rajpur Road- There are a lot of Cafes, restaurants and it's even good for shopping
- Have Chai with a view at Orchard Cafe
- Visit MDDA/Rajpur Park
- Clock Tower (Ghanta Ghar): Even though this is a famous tourist attraction, it is surrounded by shops, markets and restaurants.
Straight From My Heart,
Prakriti Singh
https://prakritisingh.com/2018/06/11/cafes-views-chill-few-hours-in-dehradun/
Frequent searches leading to this page:-
sahastradhara dehradun, places to visit in raipur dehradun, places to visit on the way from dehradun to mussoorie, dehradun tour package, places to visit in dehradun