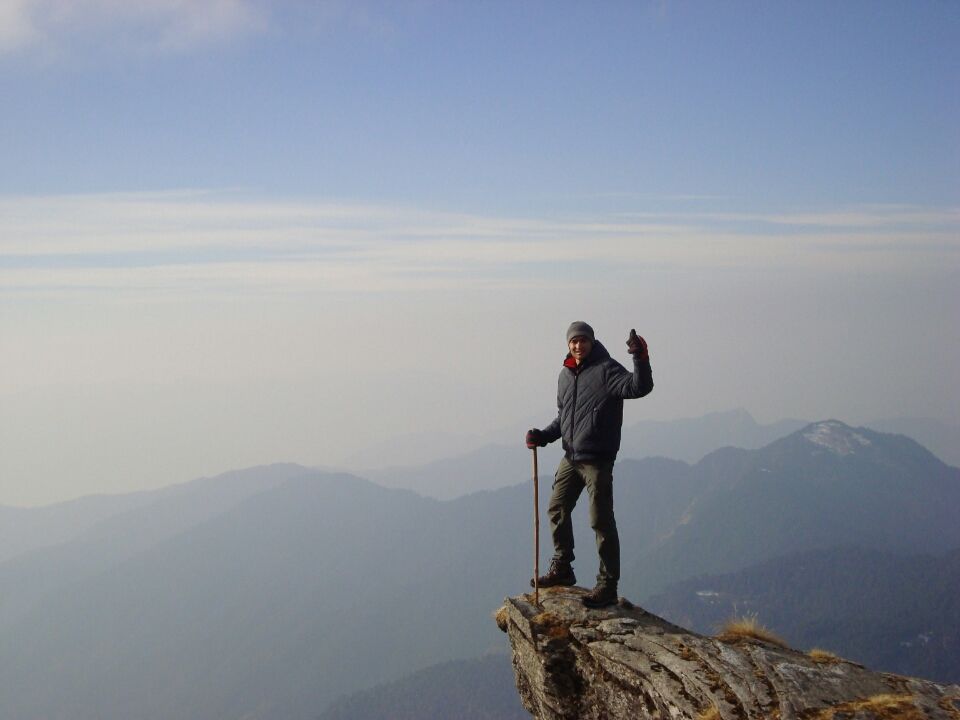 So after reaching Sari village, we booked a cab to chopta. It hardly takes 1 hour to reach Chopta from Sari. All three of us were thrilled with our experience of the night at Deoriatal. So thrilled that we were discussing if we should start the trek at night. The discussion was not reaching any conclusion as there were some very valid risks involved. It would be our first time to trek during night. There was a first timer with us and then there is the risk of animals.

Well we were already in Chopta by the time we concluded our little discussion. Chopta is as beautiful as they have described it all over the internet. According to me any place looks far more beautiful when its covered with snow, and snow it was.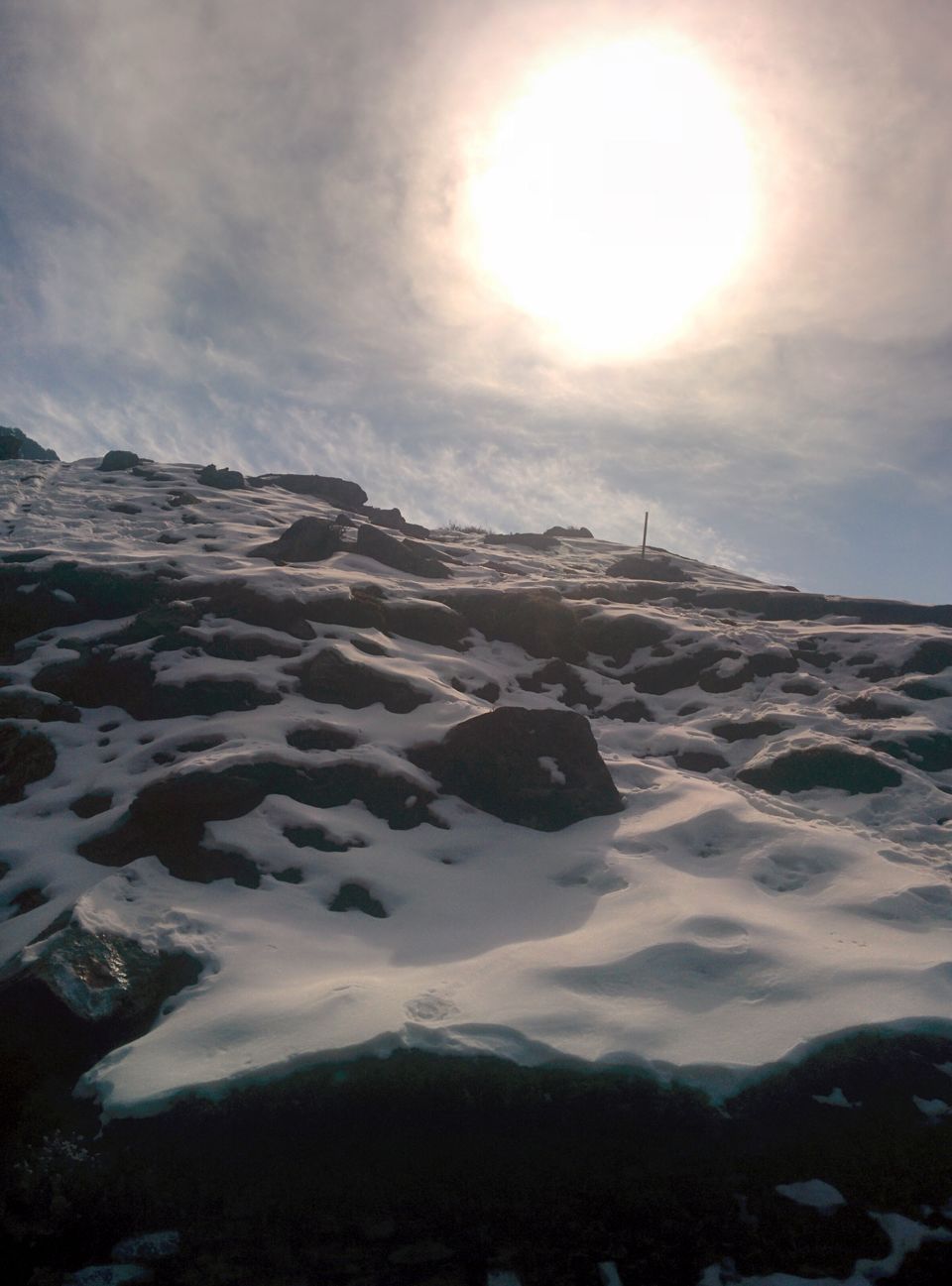 We booked a room, kept our luggage and took a stroll around the area. We had our lunch at a small dhaba near our room and did some more exploring around the area.

All 3 of us found a point where we sat in peace, not talking to each other for a while. Then suddenly out of no where one says

"Lets do this"

"Do what?"

"Trek during the night!"

And it was not a discussion anymore, each one of us was up for it. The only thing left to decide was, when to start. We had been travelling continuously since we left Delhi, therefore we were a little tired. Discussing this we went to have tea at the dhaba. It was decided that we would sleep early and start around 4 in the morning.

We were excited and planned a lot as to what all we needed to wear in order to avoid the freezing night. The temperature would drop to -10 degree around Tungnath temple.

We had an early dinner and were in our room, to pack the stuff we needed for the trek. We got up at 3 30 am, felt a little lazy to leave the warm blanket, but once we stepped out of bed and realized how cold it was, we quickly wore the jackets and everything even the shoes. We literally packed ourselves in layers. We were all set, with our headlamps and sticks, that we picked from the dhaba in order to fight off animals if required.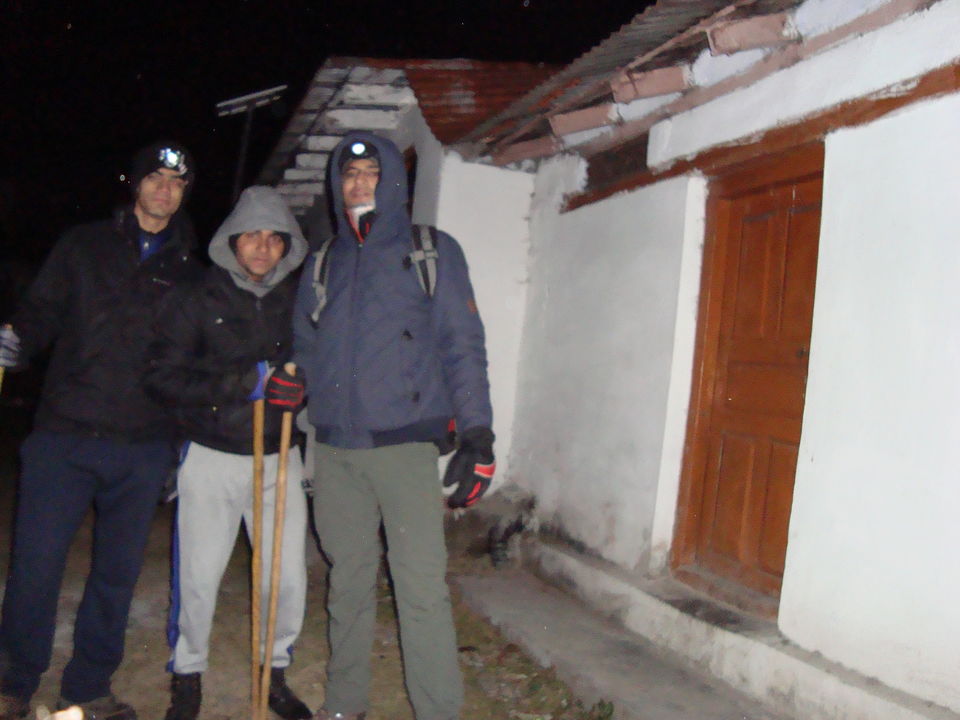 We stepped out in pitch dark, no light, no sound, no life apart from us 3 idiots. We quickly switched on our headlamps to avoid tripping over some rock. Finally could see the track, where we had to start. To our luck we had one long range headlamp and one wide range headlamp, so we arranged ourselves in such a way that we spread maximum light around the area.

We rung the temple bell at the start, prayed that we reach up safely and started with the strong foot.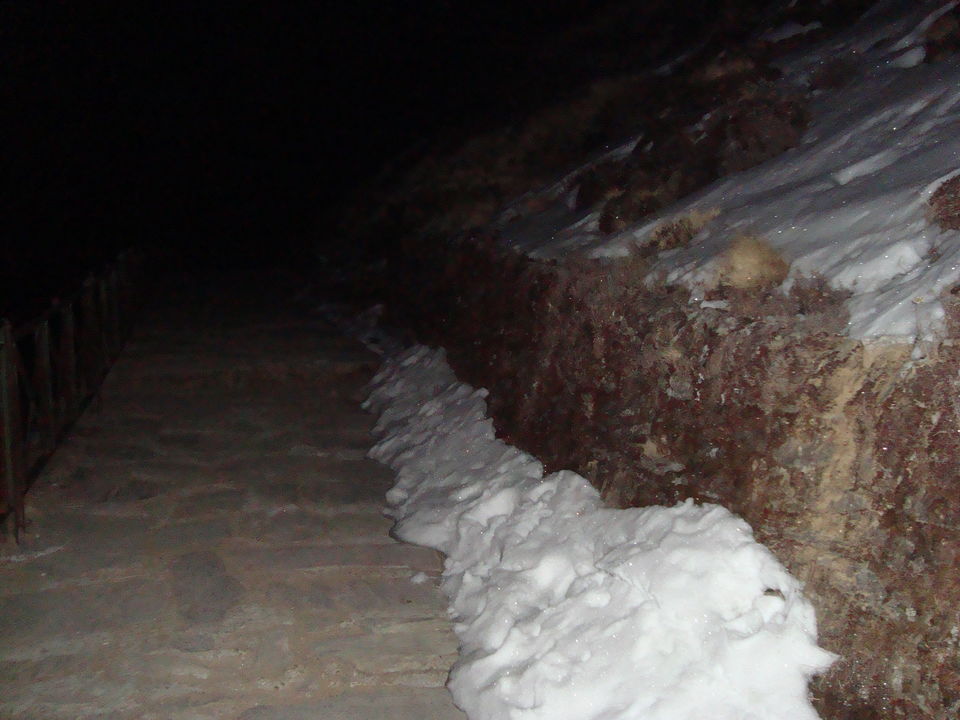 Trekking in the night, i was more careful than usual. I felt all my senses were in a more alert state, and i could really listen to every sound that i would usually ignore, i.e. falling or cracking of a twigs. I would observe the entire area carefully while passing by it. I had an eye on every bush, shrub or rather dark patch that would stand out from rest of the surroundings.

1 hour into the trek, there was no fear of the dark. Only thought i had in mind was to reach Chandrashila before sunrise. Soon we were out in clearing and there were no trees around. I had clear view of the snowcapped ranges and the mighty Mt. Chaukhamba. The sun was still not up so the snow had a beautiful blue shimmer.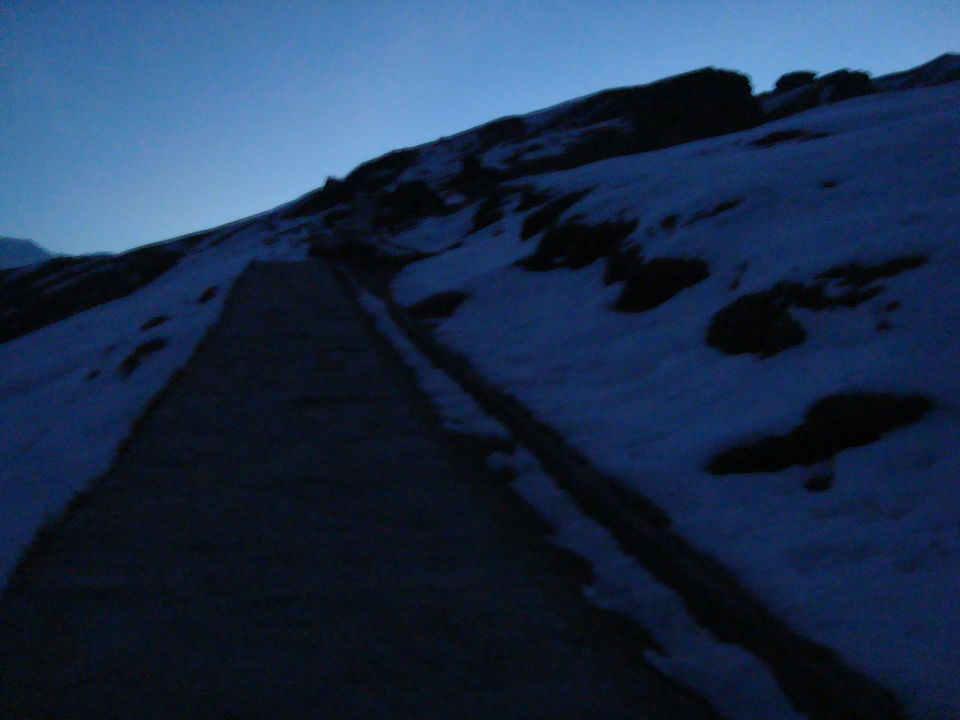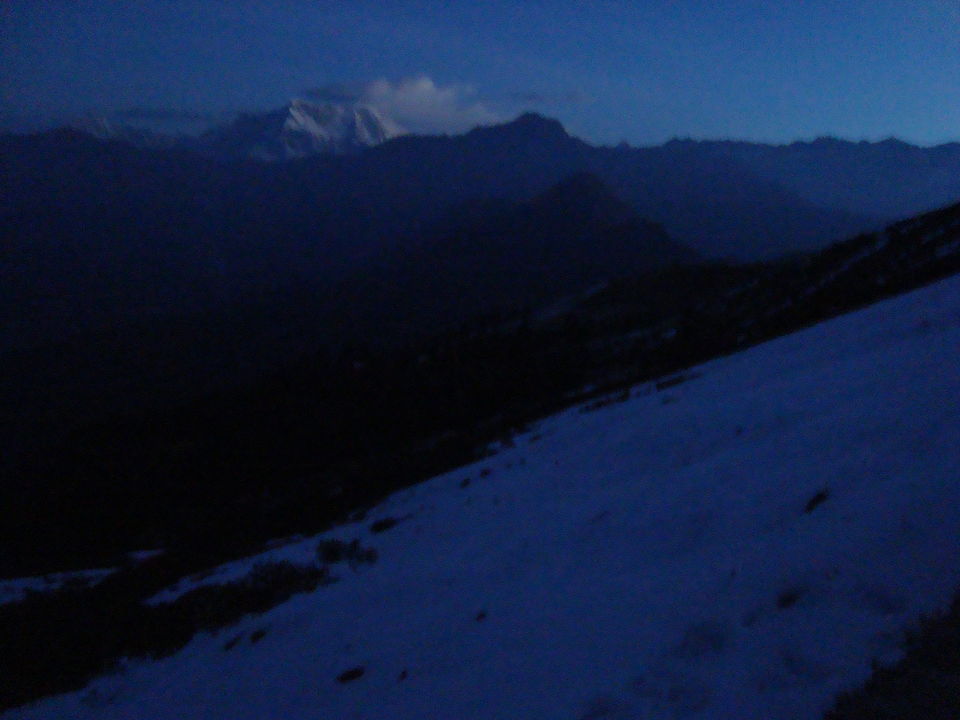 Even though it was freezing, the serene view kept us going without any hesitation.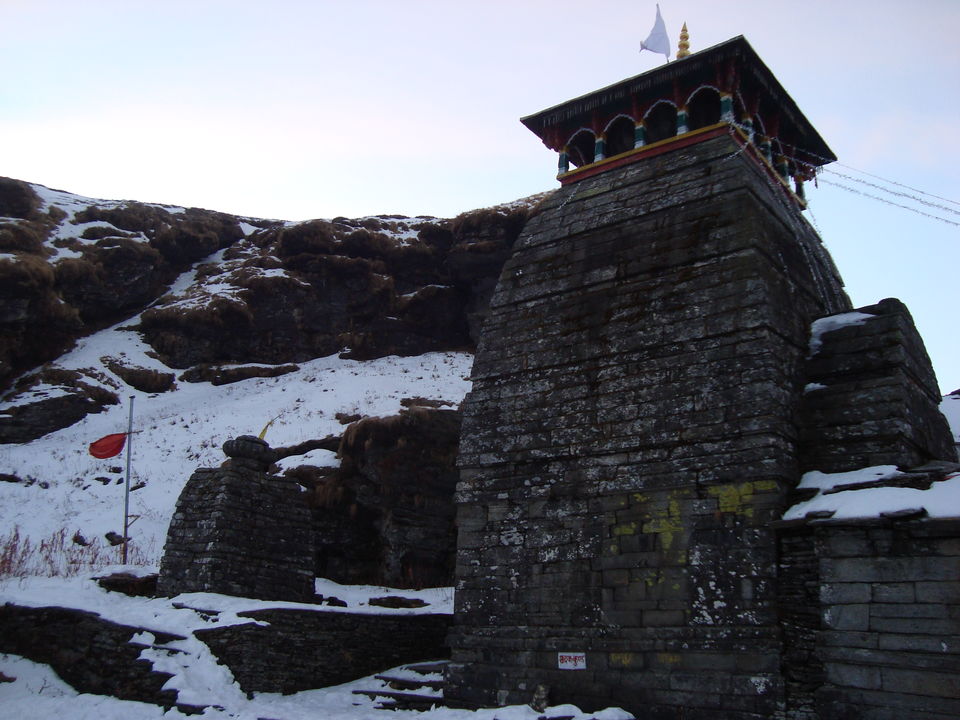 We reached Tungnath Temple, as the sun came up behind Chandrashila peak. We prayed at the temple and stayed there for a while to rest.
I wish i had a good DSLR back then because of the view I had. A small 'Ghural' on the edge, with snowcapped mountains in the background. It could not have been better. Even if not captured properly, its in my memory forever. 'A peaceful capture'.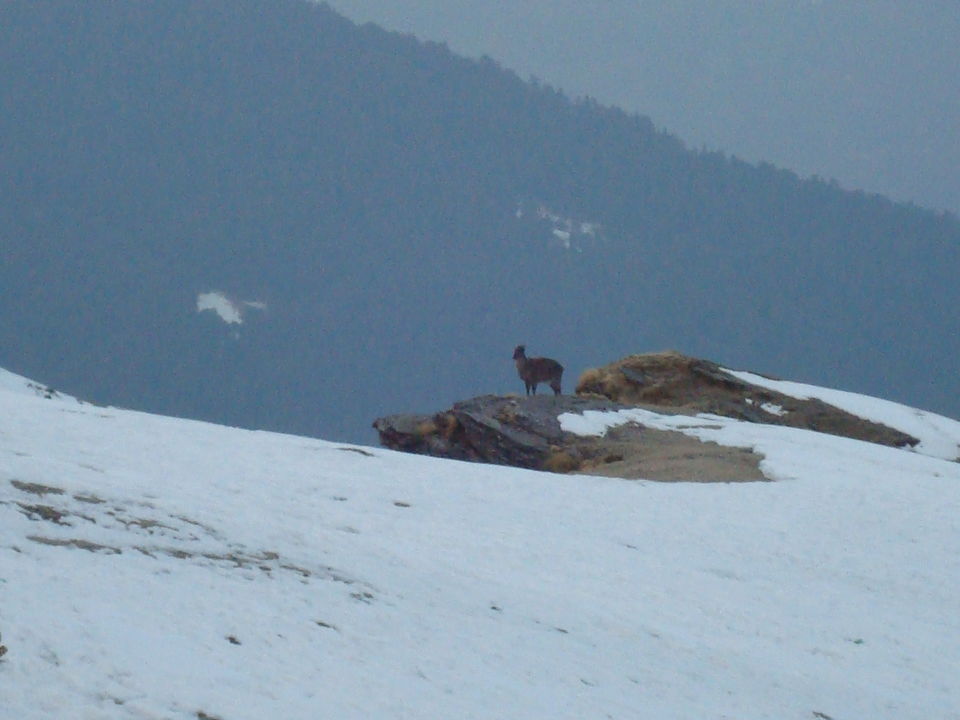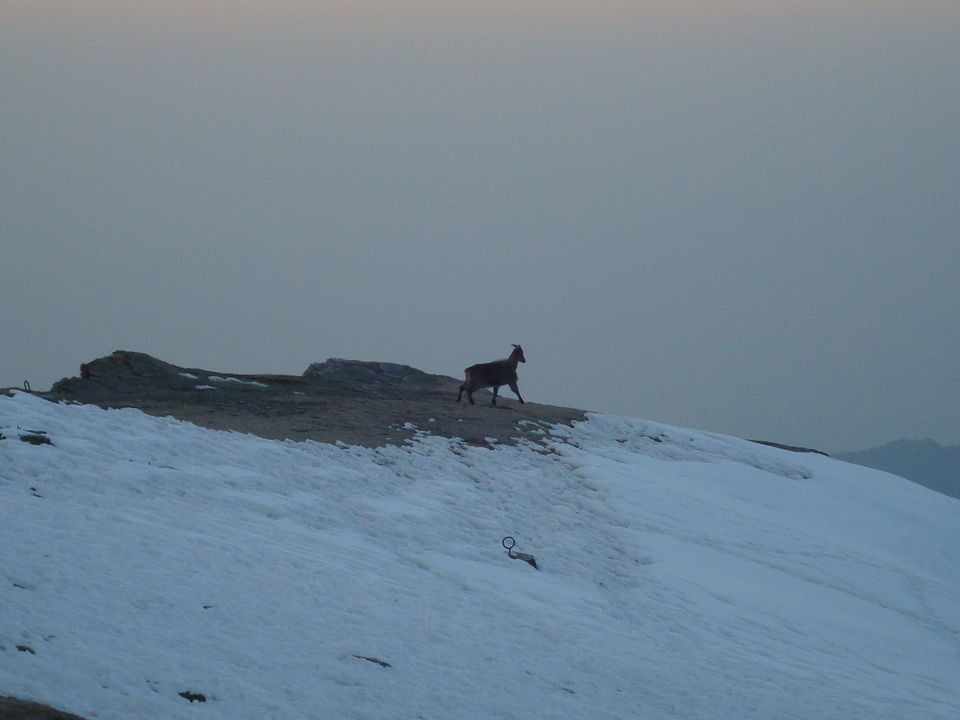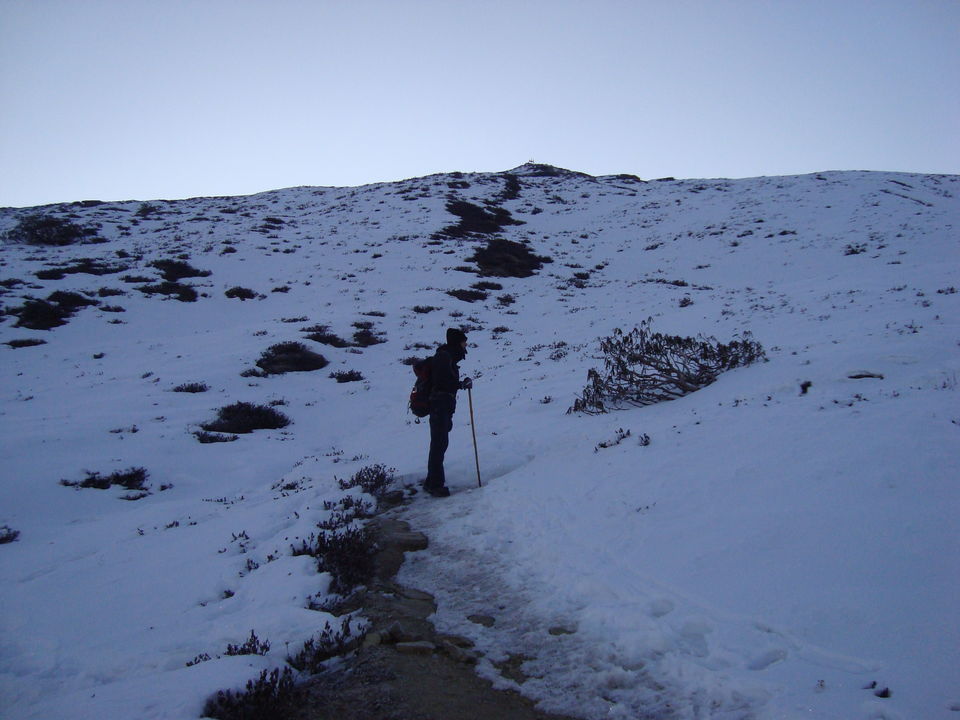 We took some photos and then started off for Chandrashila. We had a good view of where it was, we started towards it, when we heard some rocks falling. The first thing in our mind was a beer or leopard. Hahah!! But suddenly a small Ghural jumped from above landed in front of us and jumped down the edge to get to its herd which was down the edge. They looked at us, and went back to their business.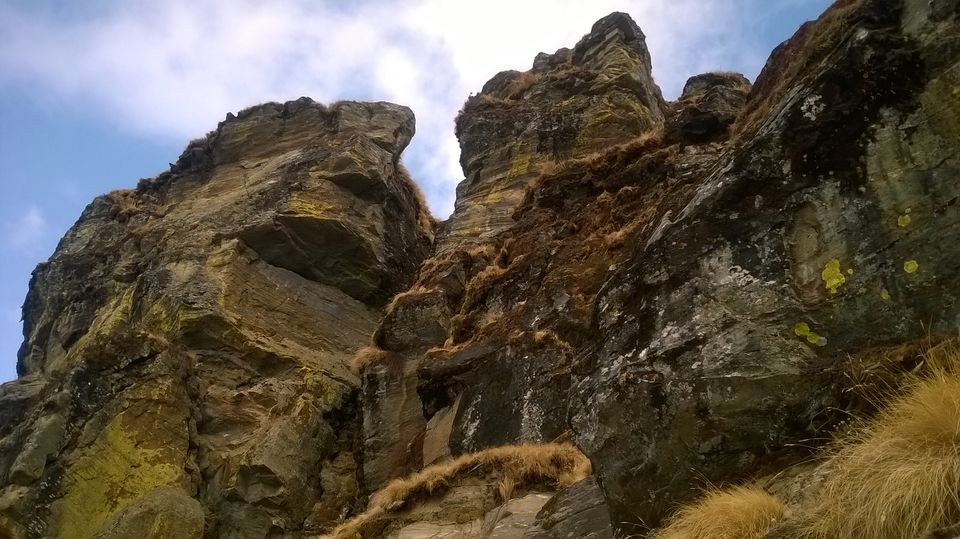 However spooky that sudden appearance of the Ghural was, I just loved how it jumped from such a height and landed perfectly.
We were able to reach Chandrashila in 45 mins or so. The sun right in front of me, as if it was starring into me. I stood their like i achieved something. Looking peacefully into the endless chain of peaks. I could feel the heat of the sun. It wadnt burning nor was it hot, it was setting me free. Free of thoughts and all ties. That moment i was at peace.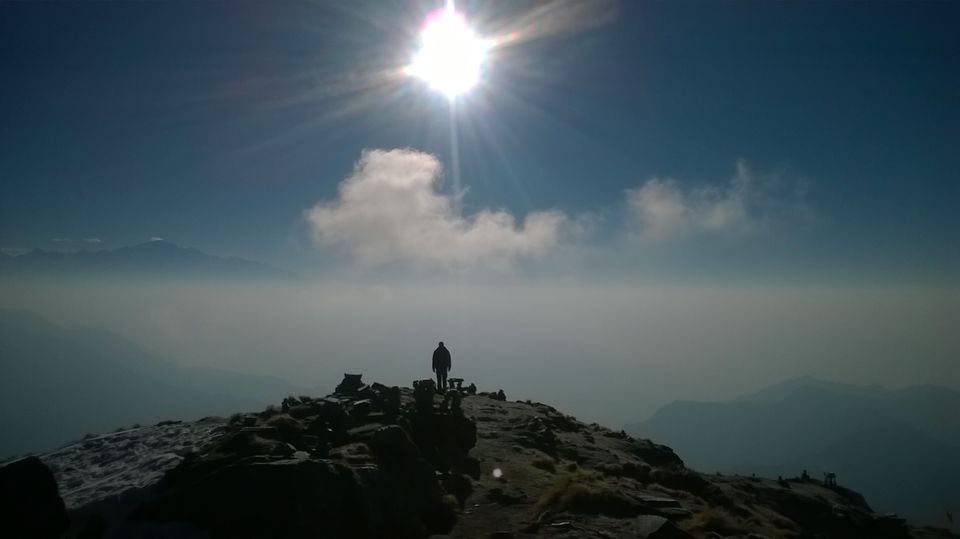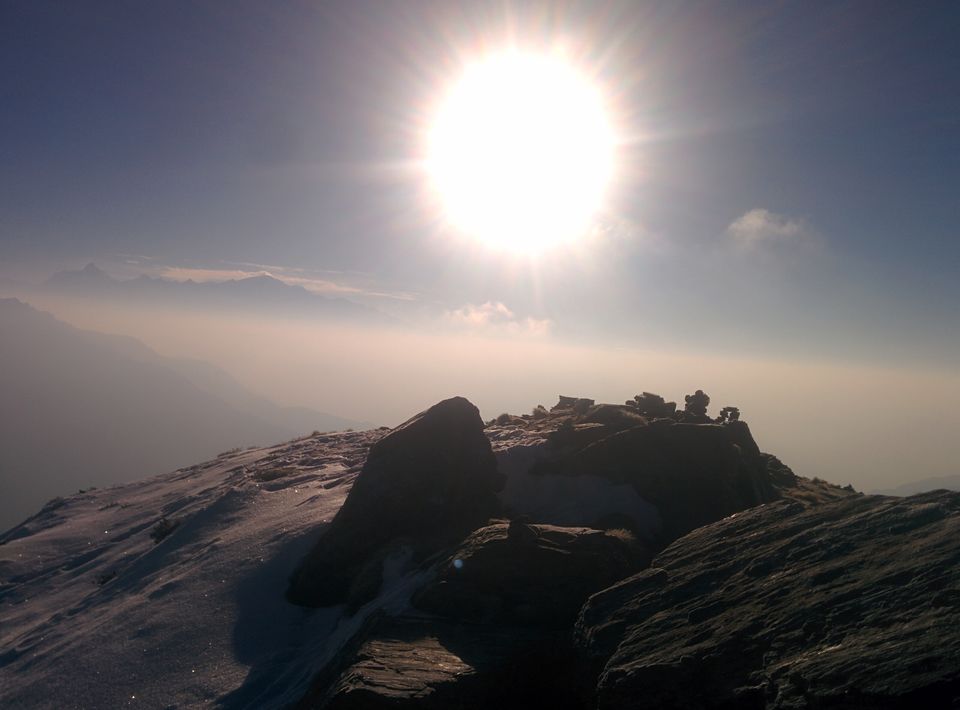 I sat on a rock, removed my shoes and thats it, blank! The mind goes numb. And trust me that rarely happens. That moment when the mind is free of all worries and thoughts.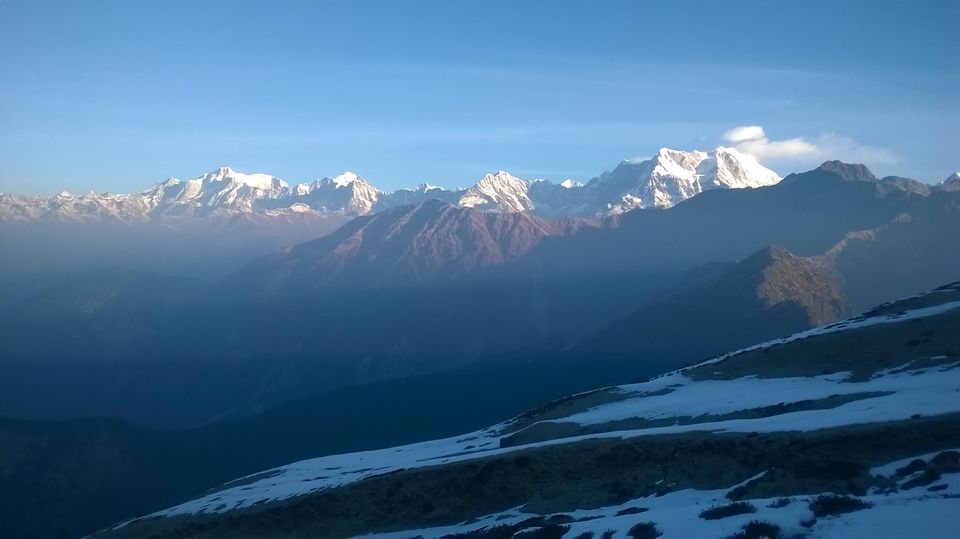 After spending an hour at the peak, we headed back down. I came back with only one thought in mind. 'How it would feel to see the sun rise over those peaks?' Someday i will go back to see that sunrise.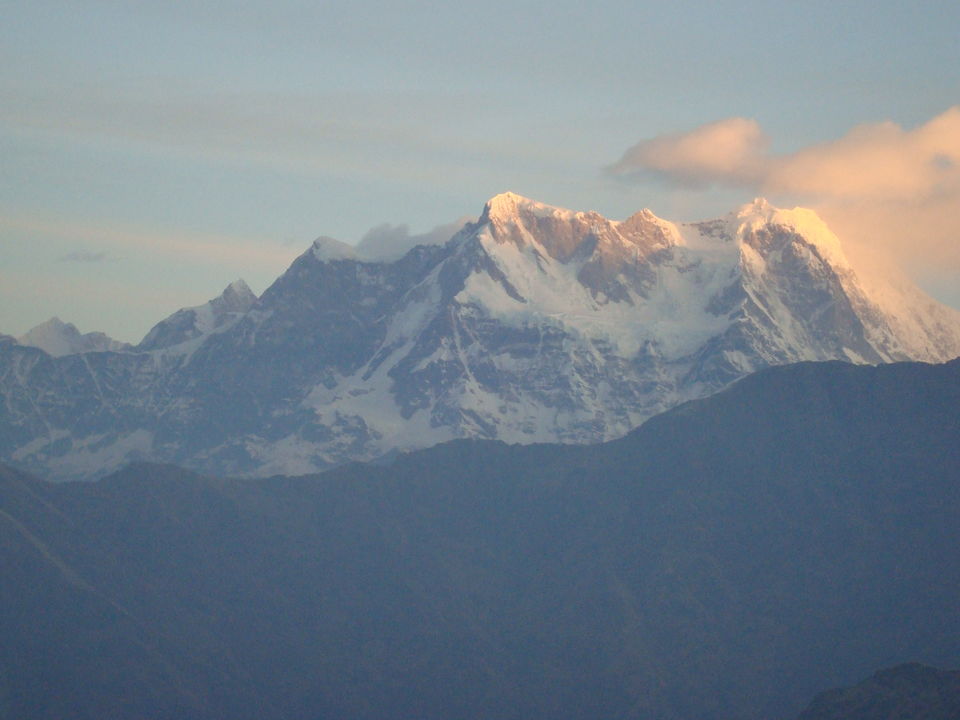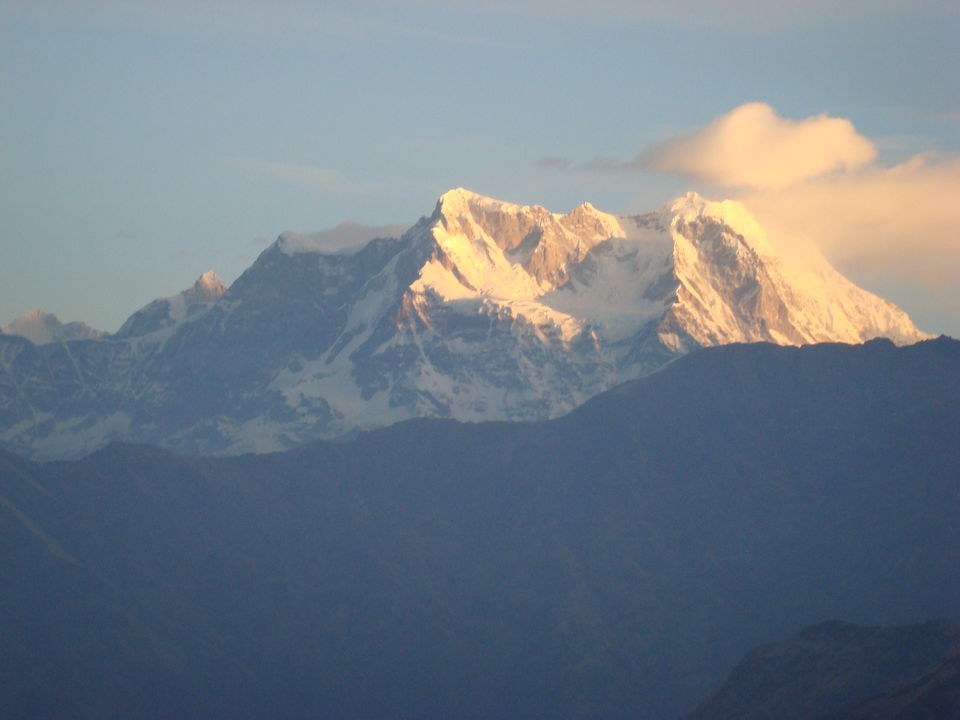 We reached back safely and as usual the descent was completed quickly. Like every trek, this trek taught me some new things. Some about me and some about our perception of the nature and the dark.
Now, I am not afraid of the dark anymore, nor I am afraid of the unknown. Every trek or travel I complete it changes me into something better.
Hope you do the same! Travel and explore yourself. Be safe!