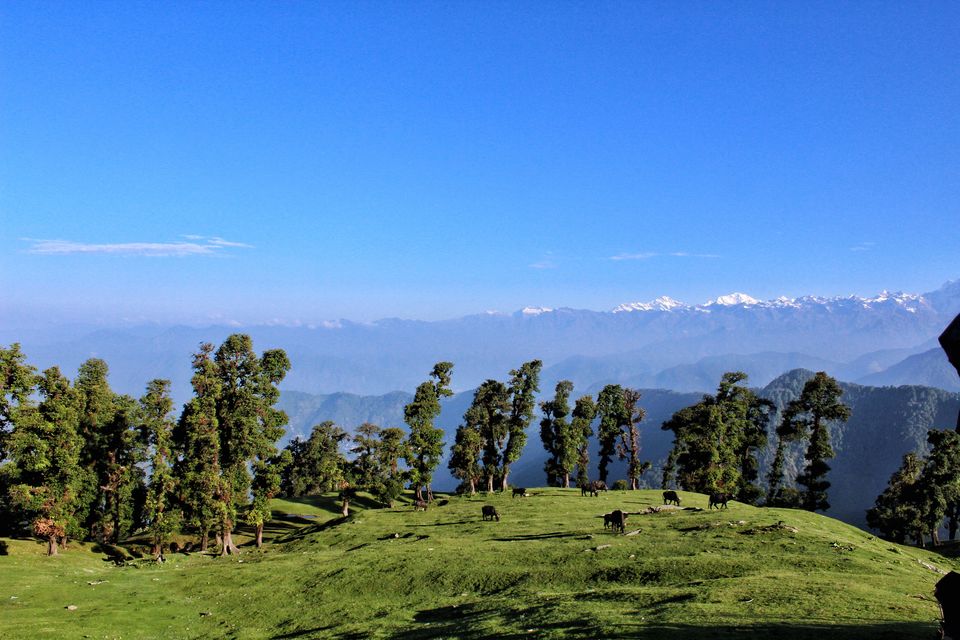 Ok... this one is little long.. Delhi in the month of June is truly blessed by Surya Dev, the temperature rises as if it is in race with the temperature of Sahara Desert. One could only wish to escape and go to mountains. I packed my bag and planned to leave by night to Devbhoomi Uttrakhand. By the time I reached home from office, Rahul was also packed to accompany me and we left for the place called 'Mini Switzerland of India' Chopta.
We boarded the bus from Delhi to Haridwar and to our luck we got AC coach. It was early morning and bus conductor woke us up, we were at Haridwar. The first rays of Sun were kissing the sky and a chill was in the breeze.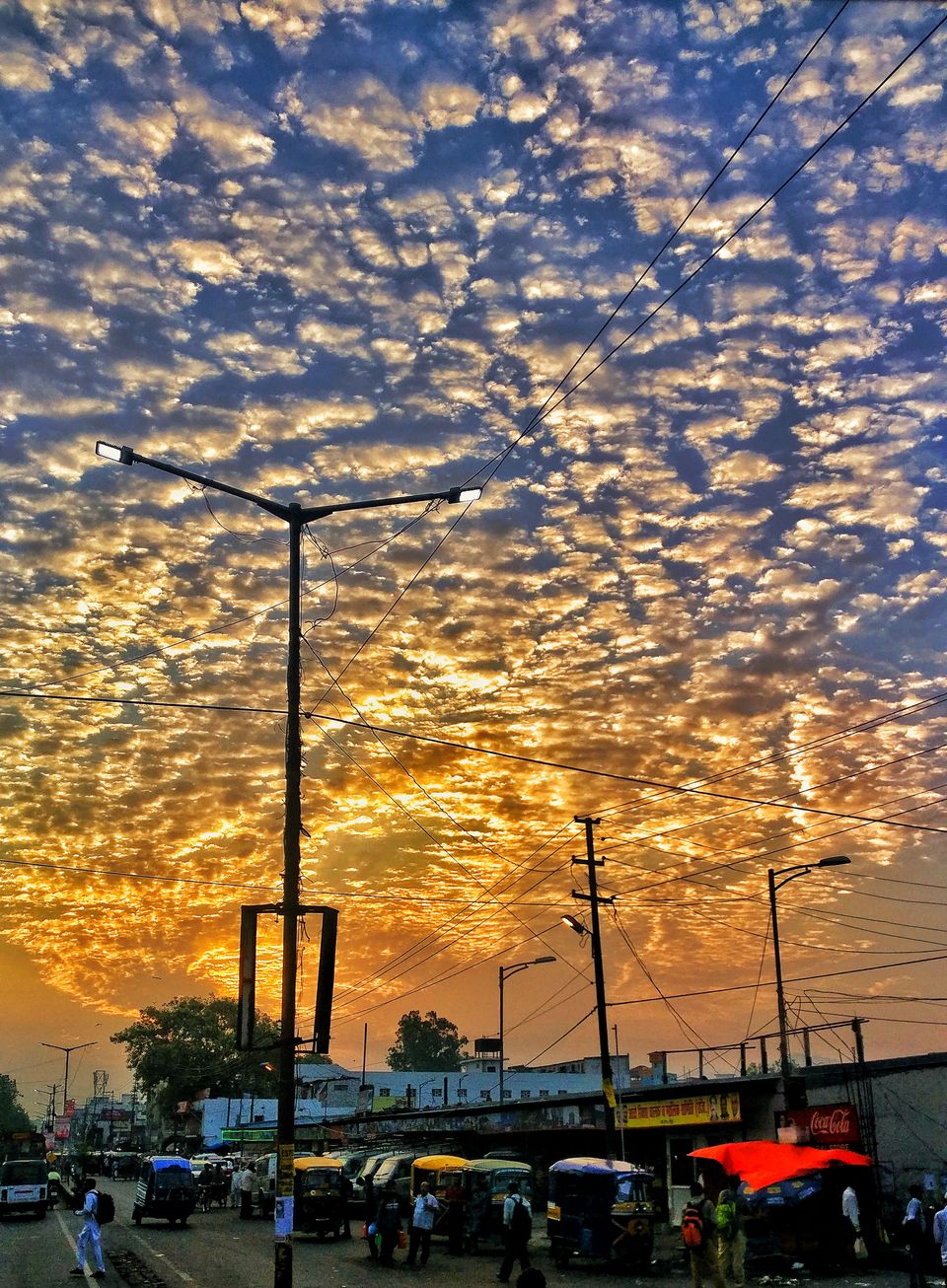 Without wasting much of our time, we boarded a mini bus going towards Joshimath. Out next stop was Rudraprayag which is 165 km. from Haridwar. After Rishikesh, whole of the journey is accompanied by the Ganga. We stopped at a small dhaba and filled ourselves with lip smacking Aloo Paranthas, Dahi and Shikanji. On the way, the amazing breath-taking view of Alaknanda and Bhagirathi in Devprayag surely won our heart.
We reached Rudraprayag in the afternoon and the place was as hot as Delhi. From Rudraprayag, we had to board some other transport going towards Ukhimath and we caught an even smaller bus going to Ukhimath, the vehicle size was getting smaller the further we went. The drive from Rudrapryag to Ukhimath was on well paved road as this is also the road leading to Kedarnath. We took a right turn and left behind the Kedarnath Marg, however an unfortunate incident was awaiting me.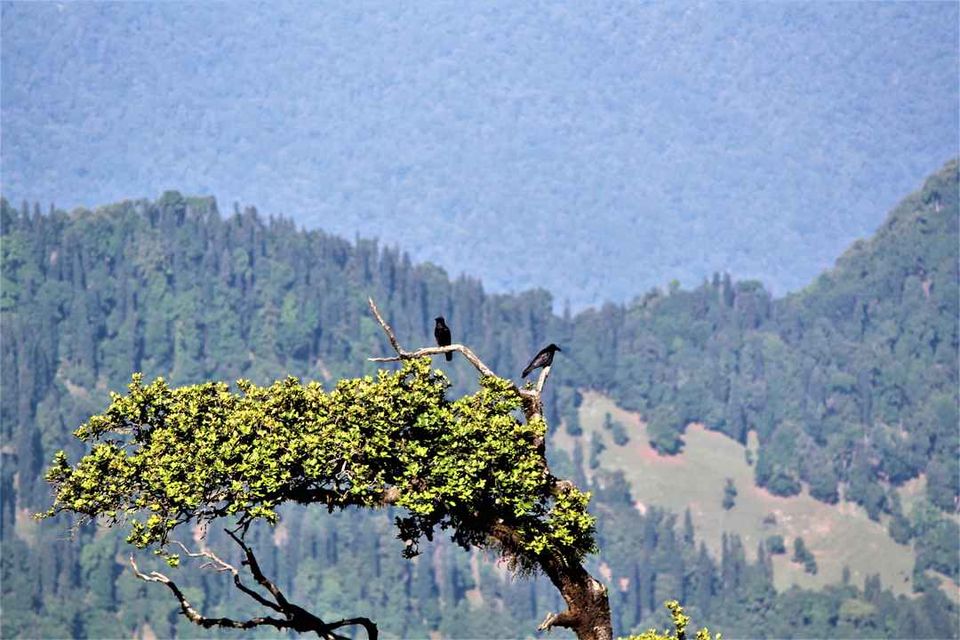 Ukhimath to Chopta was another 70km drive and we had to catch a Bolero to reach the place. In the haste of catching the ride, I left my wallet in the mini bus and jumped off the bus. No later I realised that I had left it, I ran behind the bus for 1 km and the bus stopped. I searched the bus thoroughly with the help of some fellow passenger but to my bad luck, could not find my wallet. I returned upset to Rahul but nevertheless we boarded the cab and started for Chopta. I was half an hour into the trauma of blocking my credit/debit cards that I received a call from an unknown number. I picked it up and it was from Ukhimath Thana, the police had found my wallet intact and told me to collect it anytime. This was a sigh of relief and at that moment I realised that I was missing on the most beautiful journey towards Chopta.
Uptill Ukhimath the landscape was just the usual big Rocky Mountains and much commercialisation, but as soon as we crossed Ukhimath and headed towards Chopta, it was like someone had just turned it into a landscape painting. We were going deep into the wilderness and it was a like a dream turning into reality.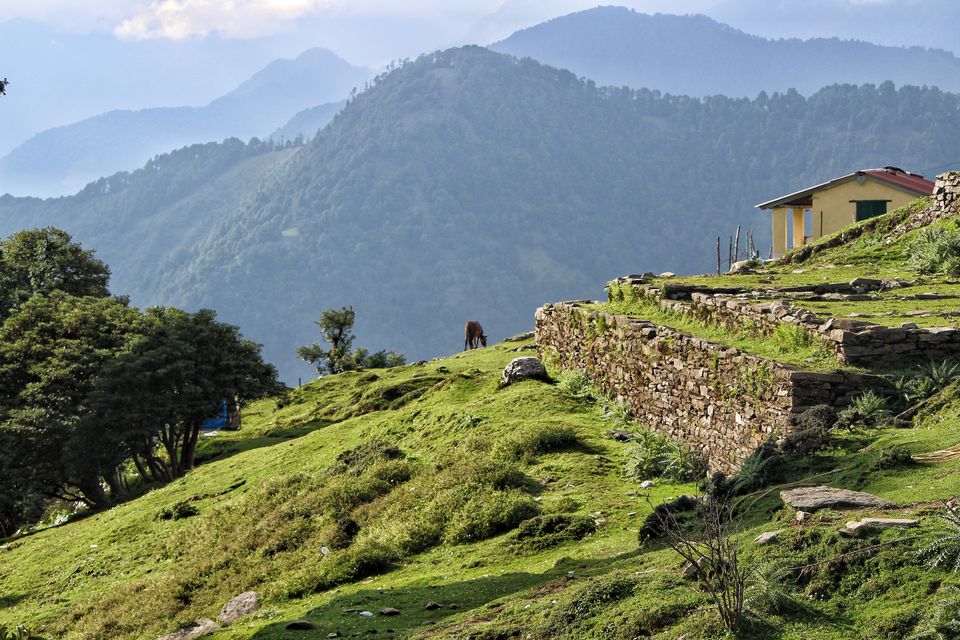 After a long journey we were at Chopta in the evening but the beauty of the place had taken away all the tiredness. Chopta is just a small settlement on the road with a few restaurants.
We were on an unplanned trip so had not booked anything prior, but I had searched it thoroughly and we had to stay in this lodge called "Moksha". We could not find any room available but we got a tent pitched for us uphill.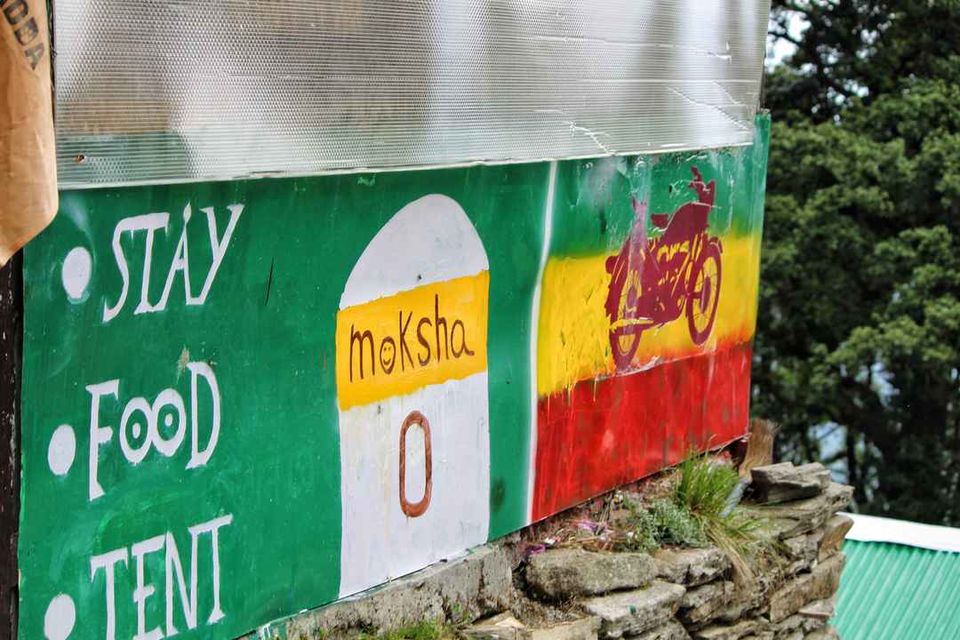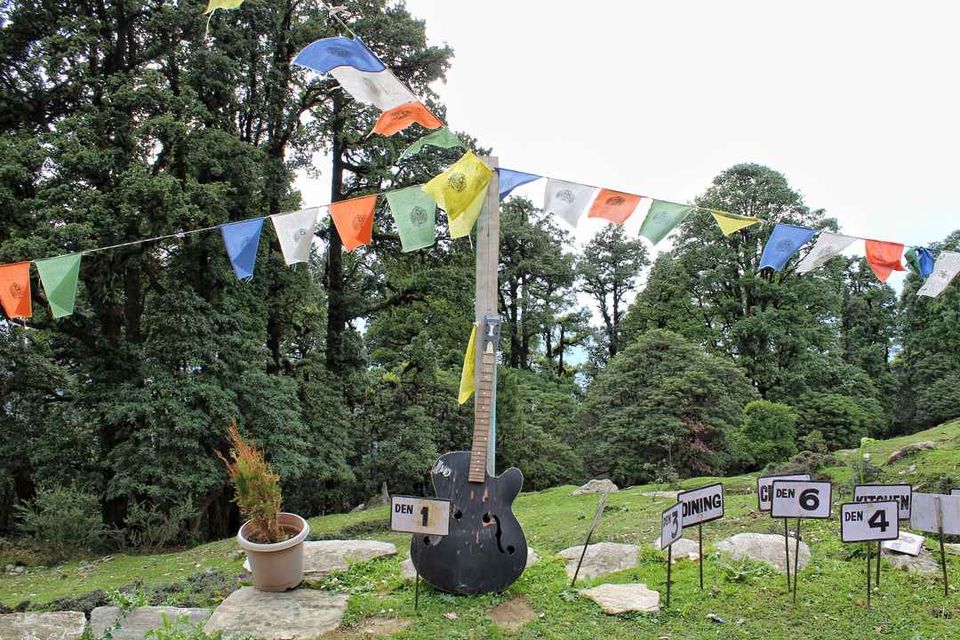 After freshening ourselves and having some delicious snacks in the Moksha Café, we sat to witness the amazing sunset at Chopta. As far as we could see there were lush green mountains, horses grazing, and the sun was casting its golden rays down through the clouds.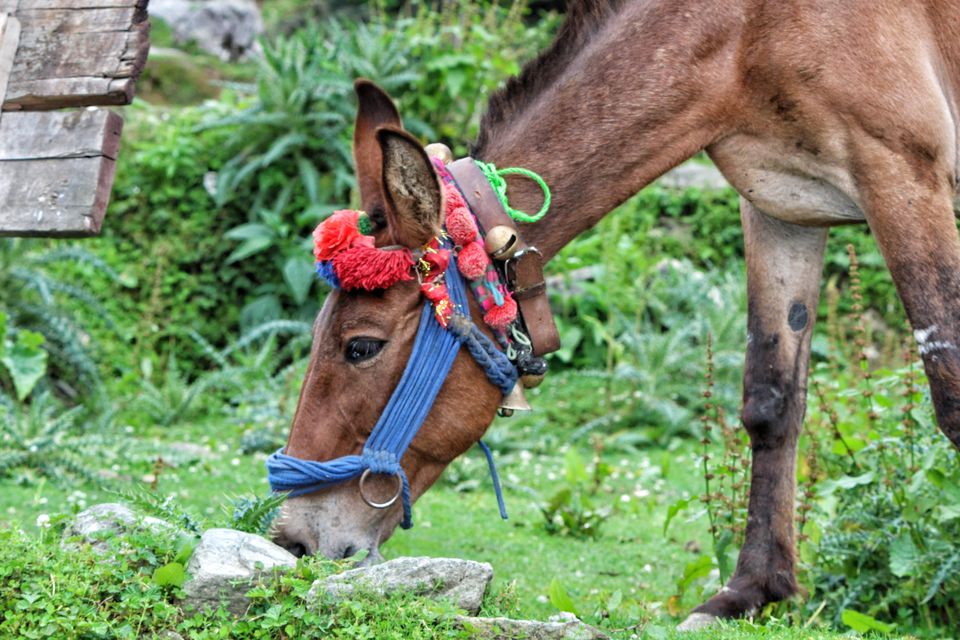 Soon the sun was down and chill in the breeze was enough to give us shivers.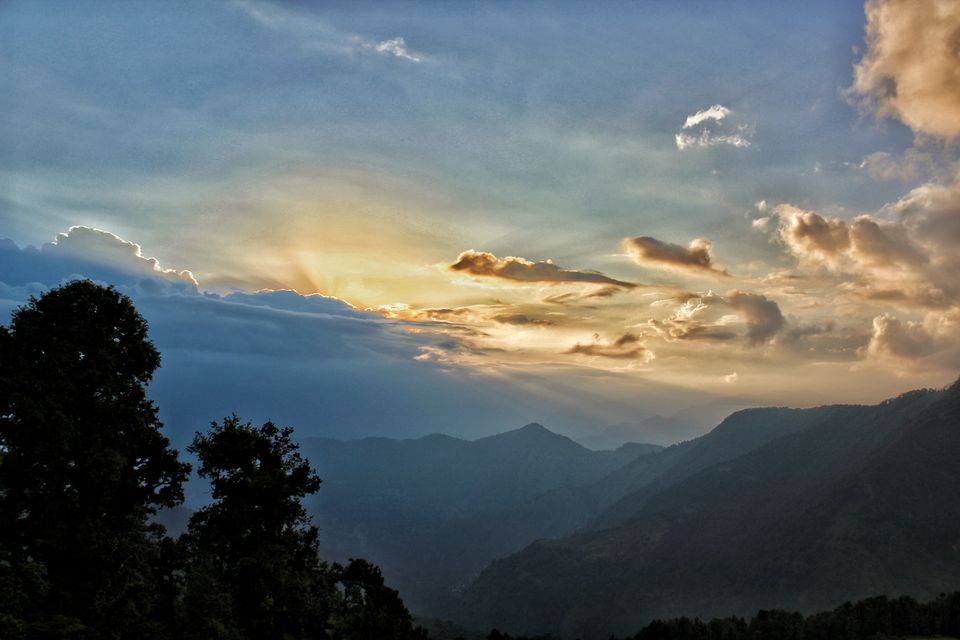 We went to our tent, lit the sheesha and spent the night playing cards in the dim light before we called it a night.
Our morning started with the sound of chirping birds and we headed to Tungnath and Chandrashila. Tunganath was a very steep well paved trek lush with green forest, fauna, and grassland.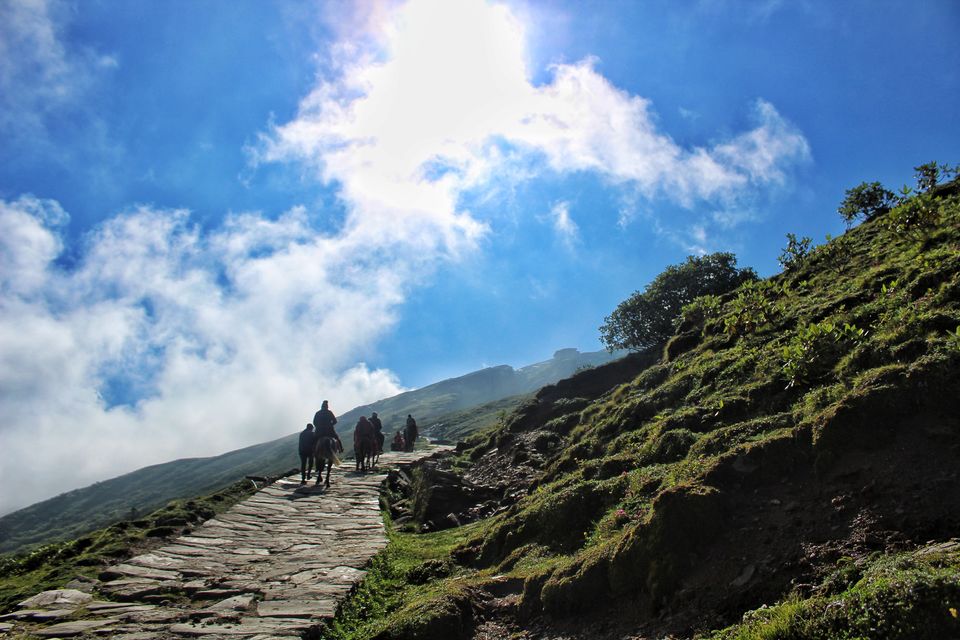 The scenery is so dreamy that you will forget where you are coming from. Tungnath is one of the PanchKedar Temple of Lord Shiva and is highest among all. The setting of Tungnath is so spiritual and divine that we wanted to sit there for hours.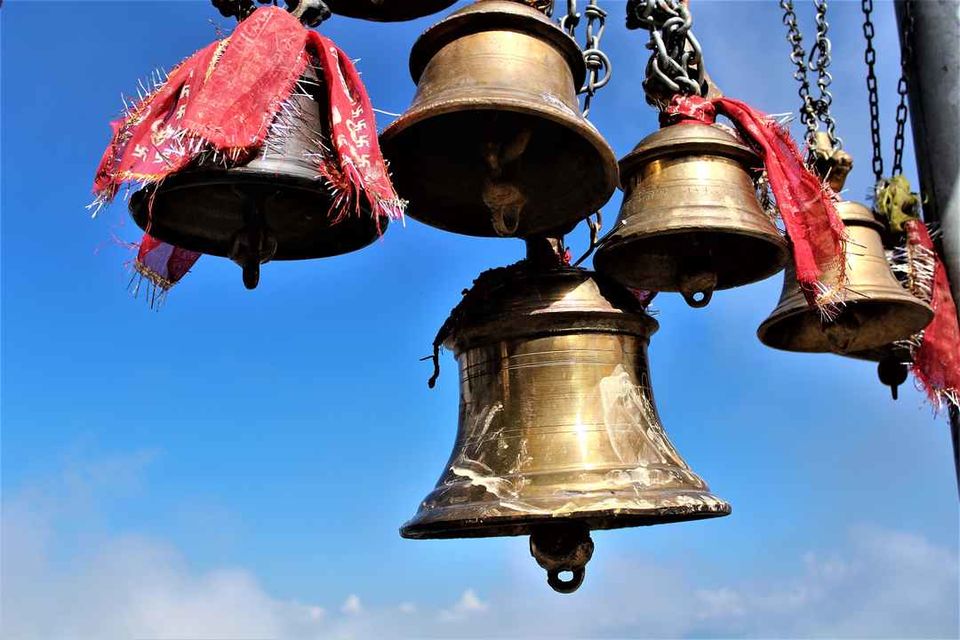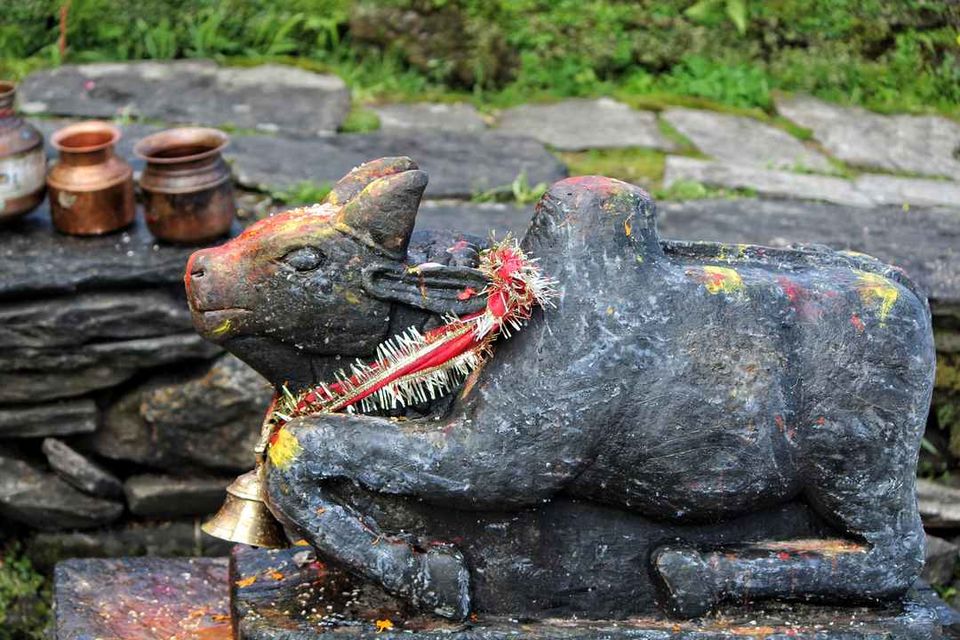 Later, we headed towards Chandrashila peak. It was just a kilometre from Tungnath temple yet thrilling trek due to the narrow path and thin air. It was certainly a paradise, an impressive vantage point that offers 360 degrees panoramic views of the mighty Himalayas and we found ourselves in the clouds that at one point of time,the visibility had literally gone.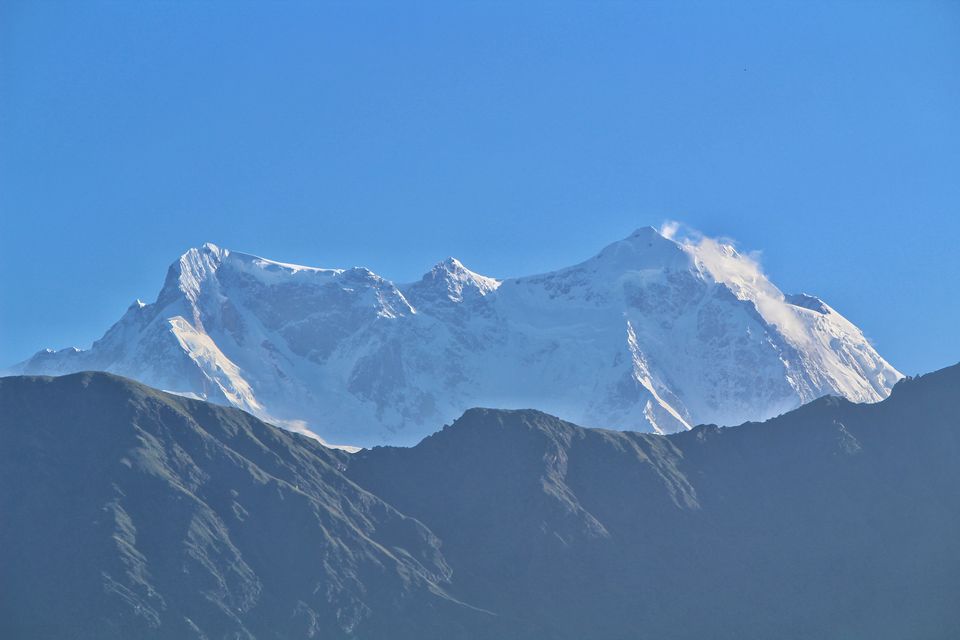 We stayed there for a while, clicked some pictures and descended back from the same path.
By noon we were back and we instantly planned to go to Deoria Taal which is another beautiful spot in the region. We boarded a local cab to Sari Village from where a short 3 Km uphill trek took us to a lake surrounded by mountains.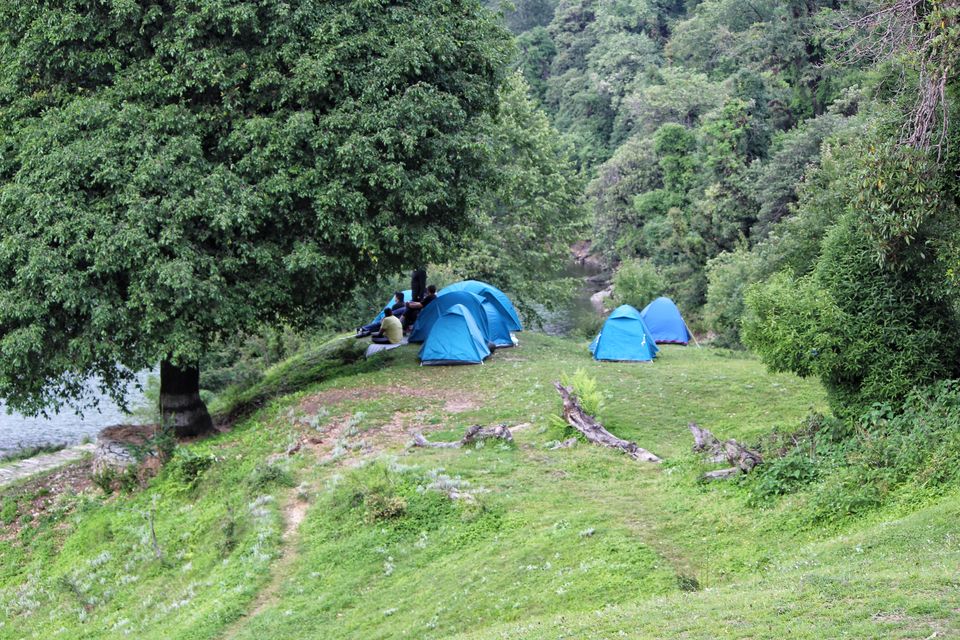 The lush green valley welcomed us with open arms, it was loaded with serenity. We found a small wood house upside the lake for our accommodation for the night. One can also camp in the vicinity of the lake.

We woke up next day, with mist all around. The whole scene was magical misty dense forest, chirping of birds, cool breeze and a cup of garam chai.
We bid adieu to the place and trekked back to Sari Village from where we again started for a long journey to the hustle bustle of city-life. While returning we spent some time at confluence of Alaknanda and Mandakini in Rudraprayag and after changing two - three transports we were finally in Delhi next day morning.
Surely, these new heights gave us new horizons. Thinking of the impeccable beauty of nature of this part of Uttrakhand still gives me Goosebumps.