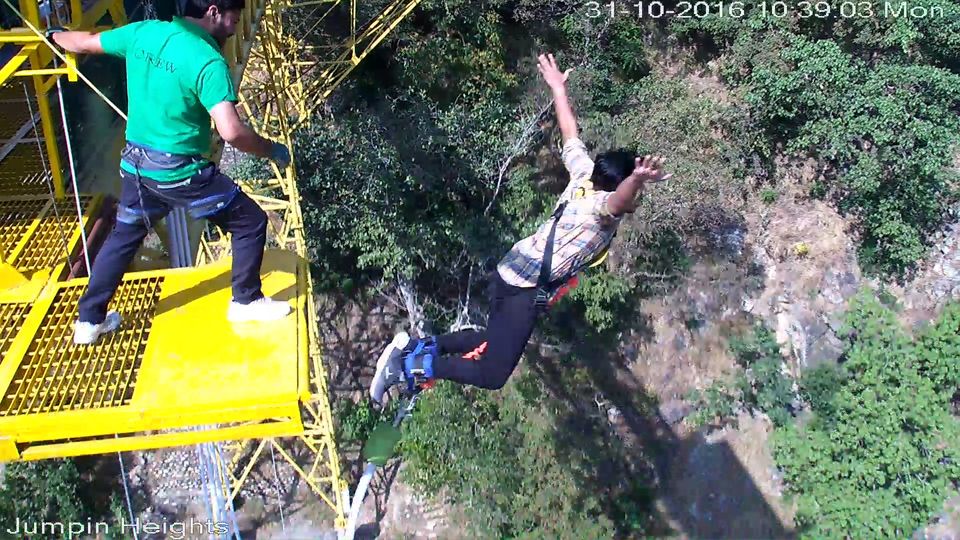 The best stories in life often come from weird choices! Well,it seems i have become romantically involved with this saying and so i keep making weird choices in search of interesting tales. This one is about a diwali vacation in New delhi (or better say was meant to be) but eventually turned into a solo nomadic trip wandering across haridwar-rishikesh-bungee jumping-dehradun-mussorie and then finally back to delhi. The beauty of the wildness lied in the fact that there was nobody asking me to stop or to keep moving, no ticket bookings, no prior reservations and thats when i discovered i could go solo....anywhere & everywhere.
The Genesis!
It was probably the first time in my life that i found the festival of lights a bit boring. Maybe due to the heavy pollution that delhi had to offer or maybe due to the loneliness but then i had to use those free days off my mundane office life which were priceless. Sitting across the India gate late in the evening choking on the smoke and few days in hand the idea of trying something new struck my mind, rather than sitting over beers and gorging on diwali sweets with friends. I had heard about it, especially the rush it gives falling off in the air as if nothing holding onto you- kind of a death fall, but going to do it without my gang scared me more. Nobody was free because Indian festivals are all about family gatherings and mine was a bit far away. The next question after checking the Jumpin Heights site was whether am rational enough to pay some 3500 bucks for jumping off a cliff as if going to die! In case I couldn't gather the courage to do so, the fee isn't refundable too! But as i say you don't get many chances to go that far in these times of punctual office worklife. Without thinking twice i booked the morning 11 am slot for the leap of faith (a bit cheesy but true!)

The Journey
Since you already know the destination, why not make the journey different!
A sleepy little town with the cutest little train station and just one tea stall at the exit. Not a single auto wala bothered me to ask where to go as there were none! I sipped my tea and gathered some info regarding where to get an auto so as to reach the Lakshmanjhoola (everything in rishikesh can be coordinated with this landmark in mind). So it was another 30 min ride which ended at my destination.
It was already 8 by then and dumped my bags in whatever stupid room i could find. I had so much to do in so little time and was more worried about the bungy deal as i didnt get a chance to study anything about it apart from booking the slots. The turquoise water of the ganges was something i had never experienced and the breezy little town spread around the river was amazingly beautiful.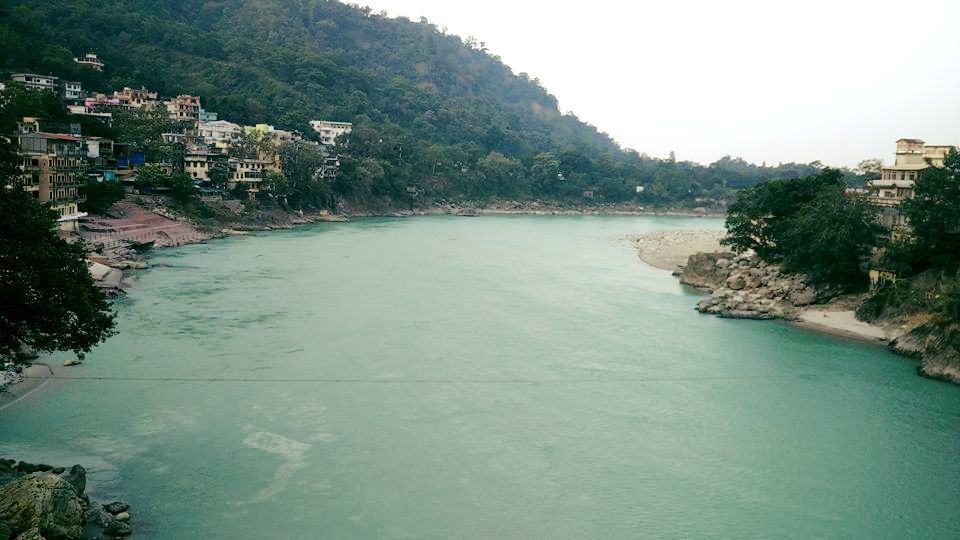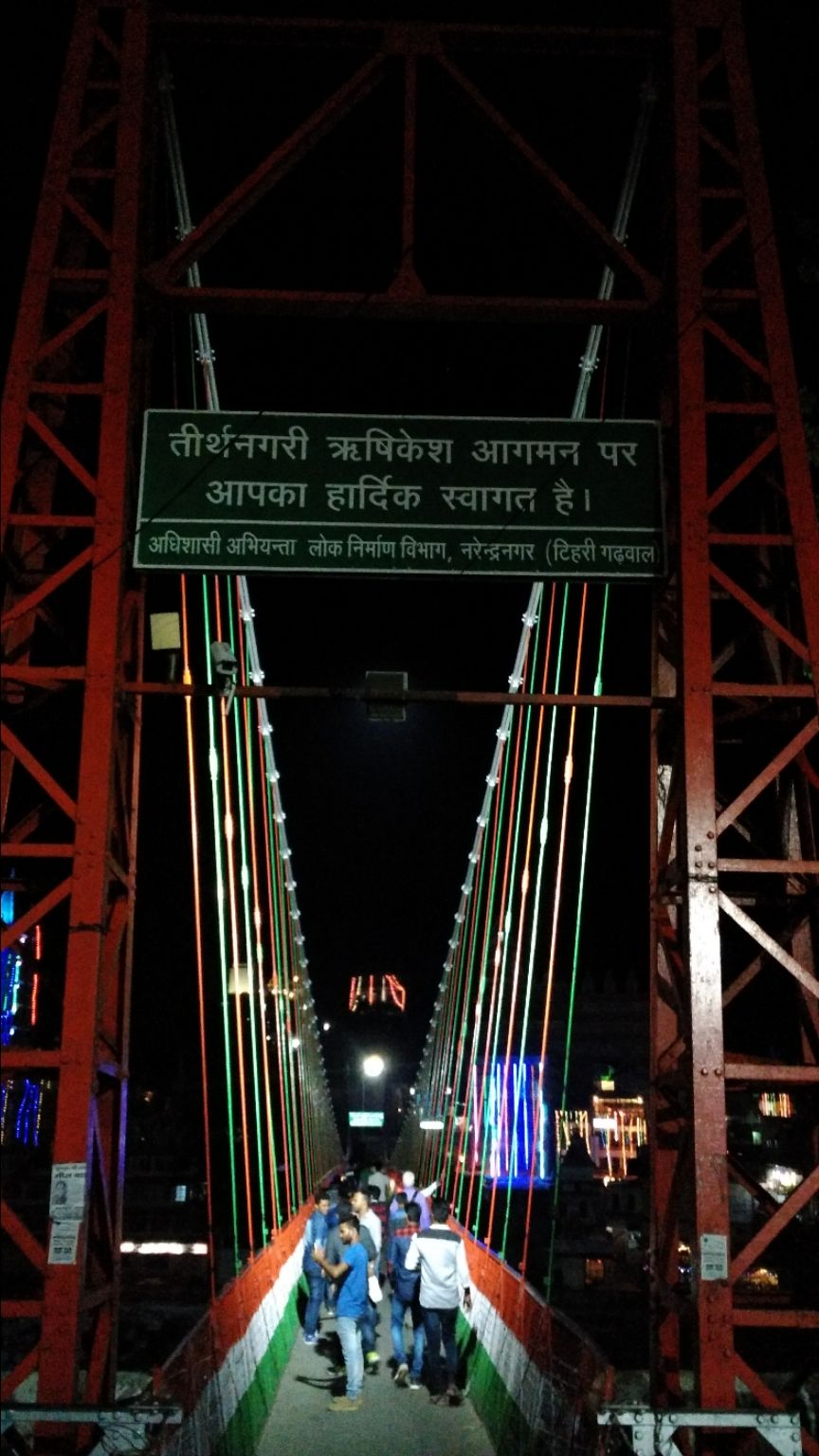 I hopped across the lakshmanjhoola and roamed across the town which were dotted with tiny yoga schools and riverfacing cafes. Down at the river shore one can easily find few foreigners doing suryanamaskar. Everything was just perfect to begin with but all of a sudden after interacting with the locals i came to know that the "Jumpin Heights" centre is another 45 minutes from the town. They have a pickup centre from where mini buses can be booked to reach the place- Mohan Chatti. I didnt eat anything as i already could feel the butterflies in my stomach. The ride was supercool as I got a chance to meet some likeminded people as the bus veered off through the scenic hilly roads. Just before reaching the centre we could locate the extended metallic truss platform specially constructed to throw people off the 250 metres deep valley with the river flowing beneath!. Just to make you analyse the height, just assume you are standing atop some 30 odd storey high building planning to jump expecting a spiderman sequence!
The Jump!
I wont blabber more about the centre as the information could be gathered through their website. Just to give you a brief, its the highest bungee facility in India with a dedicated team from Europe to personally monitor every single jump. A very brief introduction about the precautions to be taken and a form fill up about taking full responsibility of your jump etc was done and we were walking down for the big stuff. The team over there was friendly and calm but the height where I was already standing, waiting for my turn was a bit scary. I will rather share my fb post to describe what happened afterwards.
The guide had asked us to shout our heart out which helps getting away from a blood-rush up the brains. Once you have fallen into the lap of the river, two people below will help you lie down on a cot for few seconds and then you are up for a trek upto the centre again. Believe me thats tiring but you can see other jumpers falling into the valley and visualise how you would have looked flying! You can then collect your video by paying 750/- bucks extra and you get a free certificate certifying- You have got guts!
So, what do you do after a power packed morning jump? I rather came back to the yoga town. Some sleep in the afternoon and then cafe hopping around the evenings like the tropical tourists. The Ganga aarti at triveni ghat which starts sharp at 6 pm is a refreshing vibe of spirituality which i think should be on your to-do list. My day 1 was all set. Some further browsing to feed the traveller inside be threw the next best option- Dehradun. A good sleep to move early morning.
Off to the next frontier!- Dehradun
Catching the morning 8 am ST bus from Rishikesh govt bus stop for a 45 km ride through the most pristine himalayan roads with pine trees lying on both sides and frequented by beautiful mountains in the backdrop, i reached the capital city by 9:30. The useless guide of 10 must see places in the city completely threw me off. I had my plans of staying there for a day and then returning back to delhi seemed veering into thin air. I am not saying that the city isn't beautiful but my imagination of Dehradun with amazing hills and cold weather got fizzed off as i seemed to have entered into a normal city with a bursting population and lots and lots of traffic. The only good thing was a visit to the Forest Research Institue (FRI) http://fri.icfre.gov.in/ which amazed me with its colonial architecture and aura. There are limited visit timings (so please check).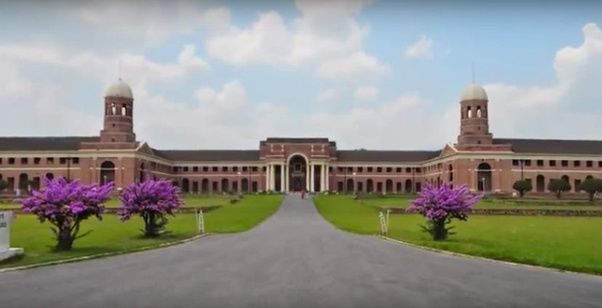 By the time i got completely sure that am not going to stay here for a day it was already 12. Now i had almost made up my mind to catch the bus back to haridwar directly but a random chat with the person sitting at the restaurant where i had my lunch sent a sense of excitement into me. The idea of trying Mussorie seemed valid since I had already come this far and missing a visit to the Queen of the hills won't had been justifiable for my nomadic instincts. Without wasting any further time I took an auto the nearest ST stop to catch my next bus to Mussorie.
Boarding the Nanda Devi express from ndls was my only option as this being the last train (23:50)which goes that route. Last moment train travel has always been my forte so a 4 hr general compartment ride across the gates, be it day or night, is a cakewalk for me. It was a cold night and the express train was bang on time which meant i literally was stranded at Haridwar jn at 4 in the early morning. Its such a peaceful place with minimal interference from train or commuters. I had been advised to do a cab from there to rishikesh which is almost a 45 min ride but then who takes a cab when you can see the tracks riding into the mountains. I enqired and found that few trains do ply between haridwar and rishikesh although its an off route. I was game for it and went straight to the train waiting somewhere on a desolate platform, as it started from there itself. It seemed there were hardly 5-10 people interested in boarding the same which was scheduled to move by 5am. It was an hour ride from there and believe me, was one of the best ones i ever had. The empty train glided smoothly through the mountains and the valleys with all greenery around and rivers flowing by. The only concern was it kept halting midways and i was the only one in my boggey!!! I couldn't even stand by the gate due to the chilly morning wind piercing across my jackets so i grabbed the 1st seat near the gates. Anyways it was a short trip and i was at rishikesh by sharp 6.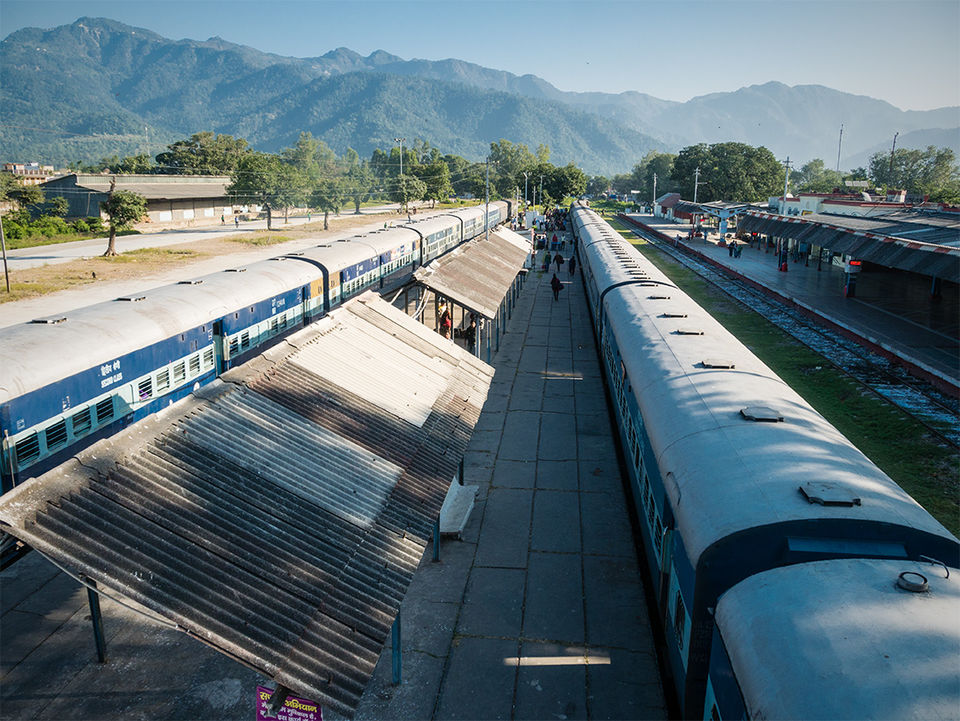 A sudden change of Plans & off to Mussorie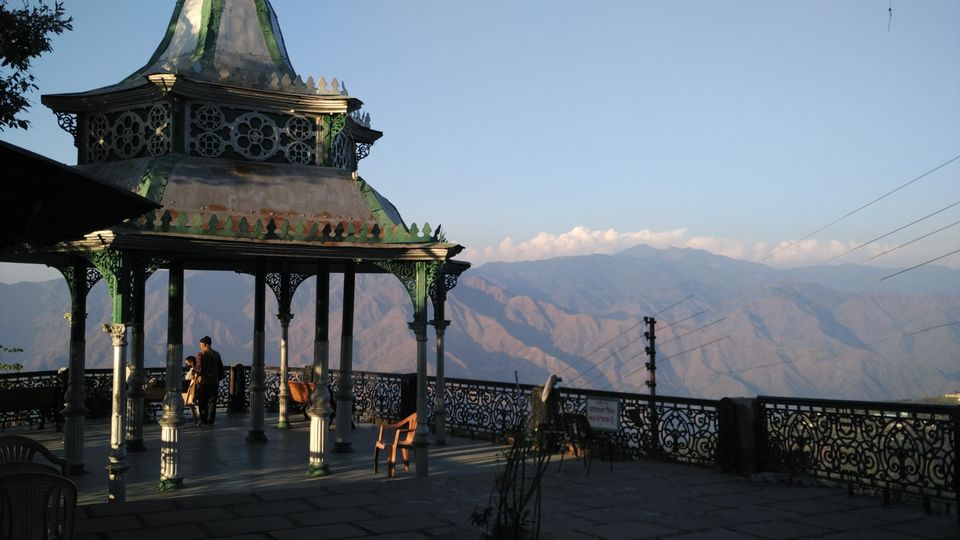 A one and a half hour bus ride up the hills at the window seat for 47 bucks and feeling the cold winds up my face i reached mussorie by 4pm. The bus stop is very near to the mall road, just a flight of stairs away, so i need not hire any other taxi etc. The place was bursting with tourists and the winters has just set in. I could already feel the chills as sun was all ready to set. Like always i didnt waste much time in hunting for hotels and settled in the one i could find best. My selection criteria are pretty simple whenever i hunt for rooms. It should have a view where people shouldn't be seen and then the basic amenities must be there!
I kept hopping from one side to the other of the mall road and the views were just breathtaking. All such hill stations in India have one common point in the middle from where you hire taxi/auto for sight seeings and i have never done one of such trips anywhere, but i do keep in mind some of those places. As night kept crawling people gradually started fading away. By 10 pm when i came out for a stroll with my headphones, the streets had almost became vacant with few couples here and there. I almost kept walking for say 30 minutes along the deserted roads with nobody to bother and ample silence to savour my music when i found one cafe. Had the best coffee of my life sitting there, watching the flickering lights of the households along the hill slopes. It was a peaceful sleep that night after like 3 days.
The next morning i woke up a bit early. The chilly weather and the cosy bed didnt allow me to do that but the thought of watching the sun rising from behind the hills helped me push out of my blankets. The morning walk along the Camel's back road which veered off somewhere from the mall road was an experience for me. No stupid shops and hardly any people was what i wanted after that Dehradun disaster. While having my tea and some random chats i got a wonderful advice about going some 25-30 kms further from there to experience a fresh snowfall! Believe me guys the place- Dhanaulti, would have been a dream for me especially in such an unplanned trip but i was really short on time now!
I had to pack my bags by the noon to return back to dehradun and then to haridwar and finally back to New Delhi. Had I been to Dhanaulti, this blog would have never finished!!! But all through my way back, all i had was a gleam in my eyes and stories to tell. I tried to capture my journey in this post still many snippets remain untold.
Thats\'s when i realised.....an unplanned journey will have many memories, some logistical challenges, of course will be there but will be soon forgotten. Many more of such unplanned stories to feature soon.