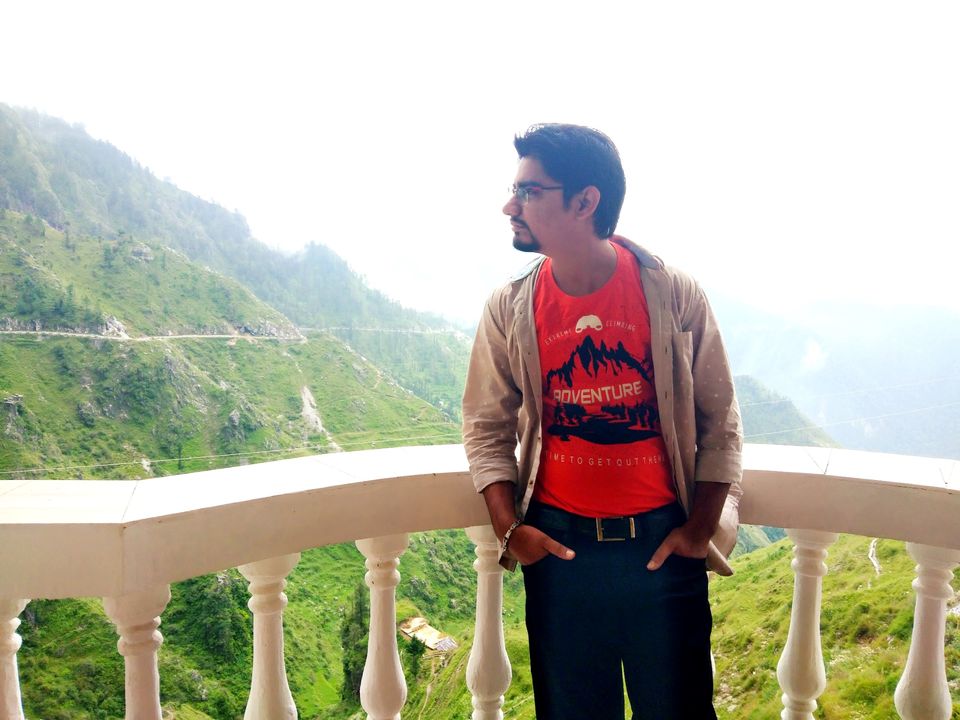 Weekend Getaway.....
Just mere two words but the relaxation, refreshment, positivity & mental peace it gives after 5 days of hectic corporate work is unbeatable.
So it was a regular busy week for me at work but during the mid of it i thought of ending it relaxing in the lap of Mountains. I would admit that Mountains have a special place in my heart & the small towns in Uttarakhand are my favourite getaways.
Normally i just take a bus to Rishikesh and let the weekend pass by sitting with my friends at Shivpuri or Parmarth niketan or any cafe (Little Budha & Freedom Cafe are my personal favourite) in Rishikesh. But this time I wanted to explore a new place and therefore i chose Chakrata.
I took the last bus from Delhi to Dehradun and asked my travel buddy Harsh Agarwal (who lives in Haridwar) to join me at Dehradun early morning.
My bus reached Dehradun at around 7 in the morning and i was welcomed by my friend with a drizzling breeze at the bus stand. We had already finalised to take a Scooty on rent from "Dhoom Bike Rent" which was around 3 km from Dehradun Bus Stand. We went by Auto who dropped us on the main chauraha where we were supposed to meet the scooty owner but as soon as we reached it started raining heavily. Even before starting our road trip, this rain was not a good omen for us but thankfully it stopped after 15-20 mins. Maybe this rain was a reminder for us to take Rain Coats along with us in the journey. We reached the scooty owner's place and took one acess 125 cc from him for two days at a cost of 400 per day along 2 helmets for us.
We enquired about the nearest shop for buying rain coats and the nearest petrol pump. After buying two rain coats ( 500 each) and after fulling our tank we started our trip. Well i got fresh n up in a petrol pump (try it because it saves time & money) nearby and after having breakfast nearby we went ahead.
Its around 90 kms from Dehradun to Chakrata but as i wanted this weekend to be isolated and different from the regular one, i have booked a room in "Hotel High Hill MLS" which is situated another 16-20 kms from Chakrata on the tiyuni road near jaddi village. After doing quite a research about where to stay at Chakrata i had finalised this one merely because I was told by the Property Manager, Mr. Manish and by some reviews in Trip Advisor/Goibibo that the hotel is situated between the mountains and there is literally nothing within 4 kms of this place (No shops, No other hotels etc). Well with a bit of uncertainty and due to the guidance and friendly nature of Mr. Manish i decided to go for it. So our journey was around 110 km from Dehradun.
There are two routes for reaching chakrata i.e. via Mussorie & via Vikas nagar. Both are scenic views but as i have been on the Mussorie Route quite a few time, i chose the Vikas nagar one.
So the Route was Dehradun-Rampur-Vikas nagar-Kalsi-Chakrata-Deoban-Jaddi village-Hotel high hills MLS
It was a lovely weather and the Roads were also smooth. For the initial half and hour we were in the city and started crossing some beautiful small places like Jhajra, Rampur, Sahaspur upto Vikas Nagar. Well till vikas nagar it was like we were driving through a small village with agricultural fields all over. After Vikas nagar we started witnessing the mountains and the roads got steep and started deteriorating.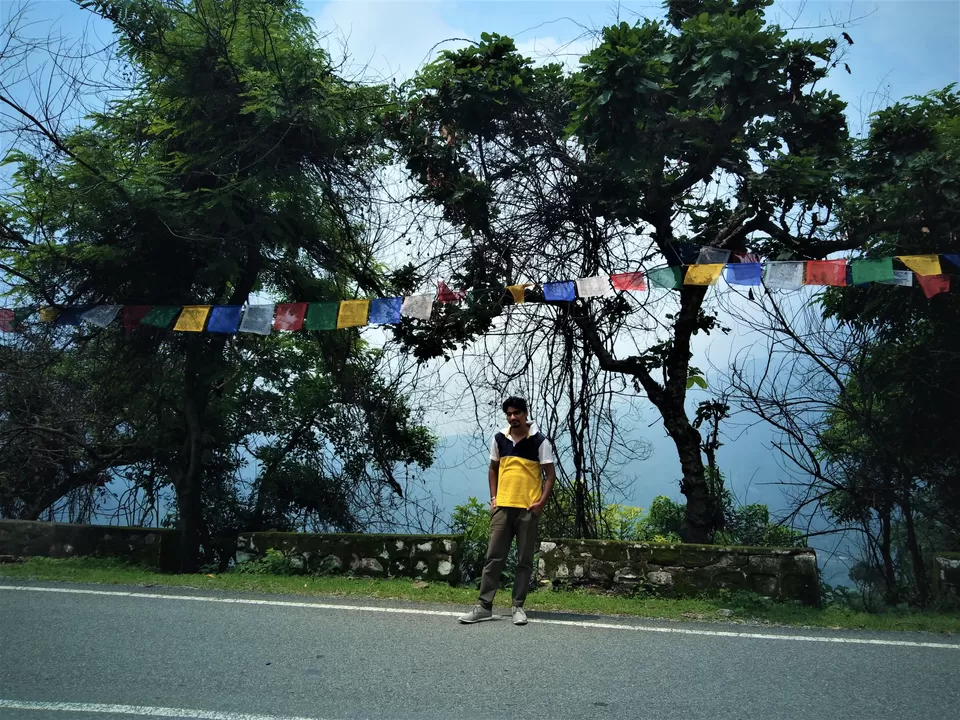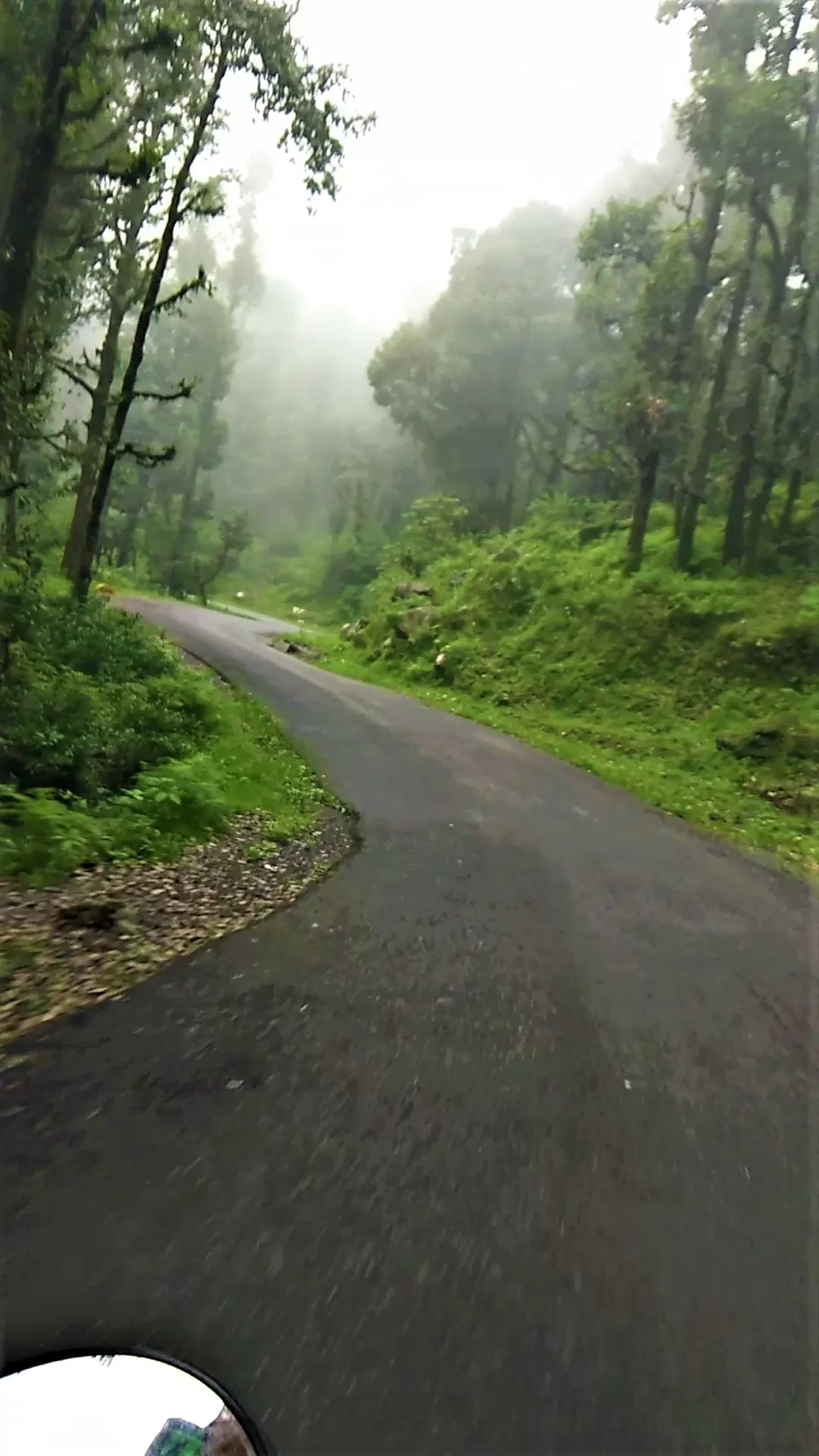 I was told by some of my friends that the road after Vikas nagar until Chakrata are not in a good condition and are even worse after Chakrata especially during the monsoons. There were some rain intervals in our journey and seriously once you cross kalsi (which is also the last stop to get fuel for your bike) the roads are more like of a construction site. The last 40 km from kalsi to Chakrata is mesmerising as per the scenic views which you come across on your way but are dangerous if you are going on a bike. Too many stones, potholes, mud on the steep roads which make your ride more risky. There were also landslides on our way and the road authorities were clearing the path way for the travellers. Hats off to them who work 365 days in a year so that we can travel safely.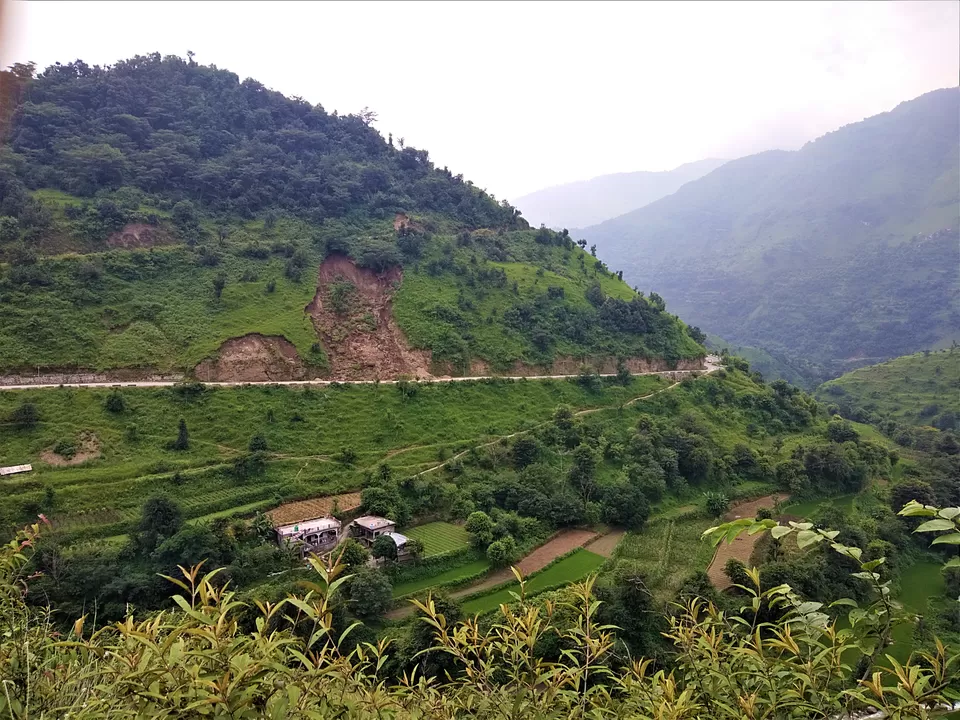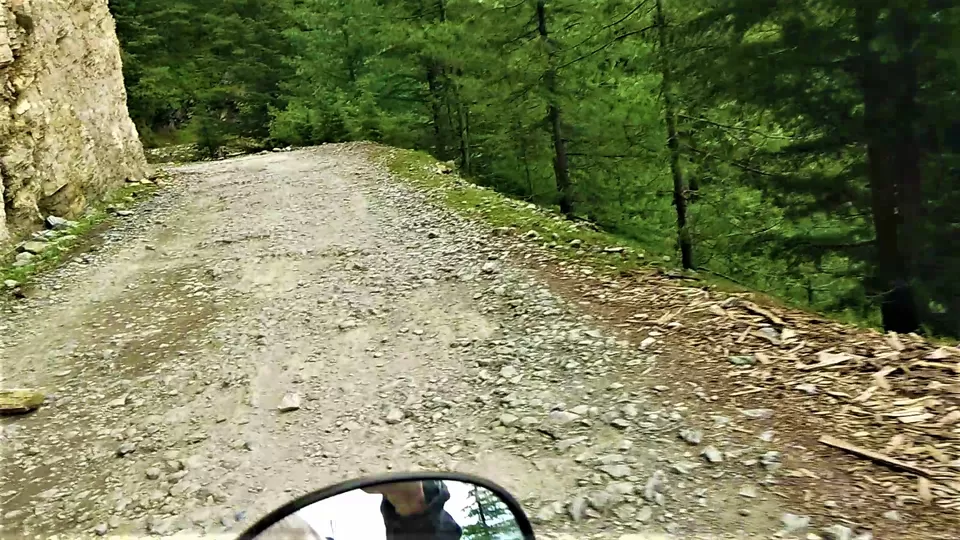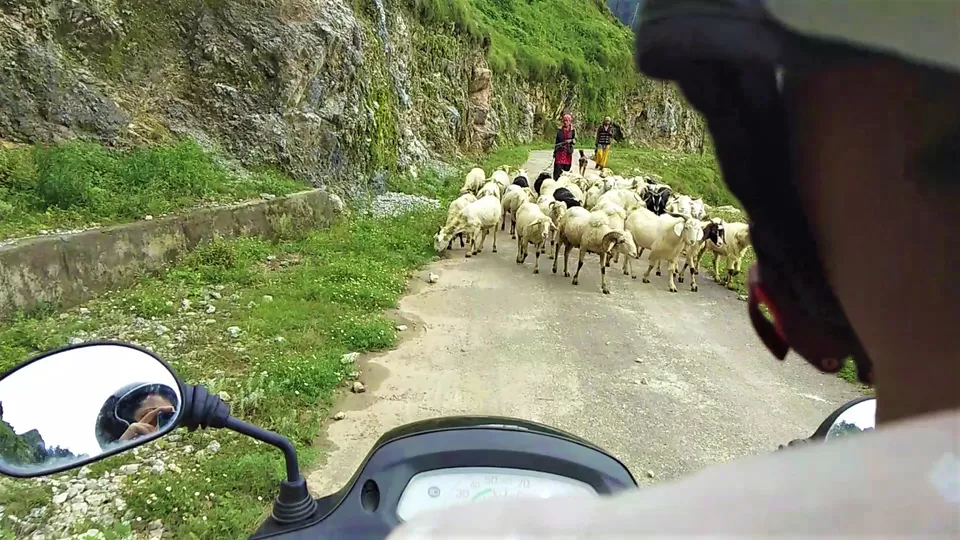 If you ignore the conditions of the road then everything else was perfect. It took us around 4.5 hours to reach and we were in Chakrata Cantonment area and Main Market at around 3 p.m. You can also get fuel from the local shops in the market. We took one bottle (as a backup) and move ahead after sipping a cup of tea. I must admit the feeling of seeing a cantonment area on such height surrounded by mountains and our brave soldiers is a sight of pride for every Indian as it makes us feel that it is because of them we can travel, sleep, eat & live safely. Kudos to our Indian Army!!!
Well the last 17 km from Chakrata to the hotel were breath taking. The road got steeper, the conditions of the road got more worse and there was literally no one on the road except few trucks and vans. We were the only one who were travelling with a scooty on that road. It was all foggy, clouds were dark and the drizzles kept on coming and going.
By the time we reached our hotel we were tired like hell because when you are travelling on a bad conditioned roads in the mountains the 120 kms on google maps become 200 km in practicality. But as soon as we saw the property all our efforts seemed meaningful. It was the only property their and a big one too. There were wooden cottages which are a perfect blend of heritage with modern amenities (LED TV, Geyser, Toiletries etc).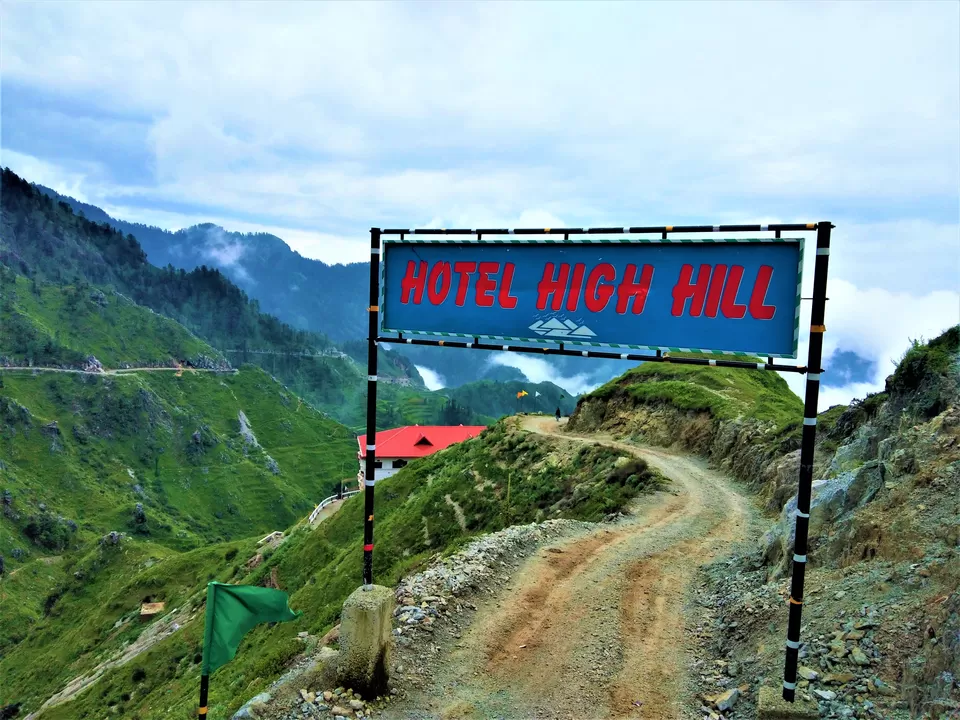 We came to know that as of now only one room is sold and that was ours and rest few people are yet to come. We were a bit worried but the staff was so friendly and co-operative that they made us felt like we have come to a homestay of one of our Pahadi friend. Just 3-4 staff in number but were so hard working that they managed the whole property very well. Their only chef was on leave when we were their but they together cooked some good home made food for everyone. "Bas chai mein shakar thodi kam daala karo bhaiyo"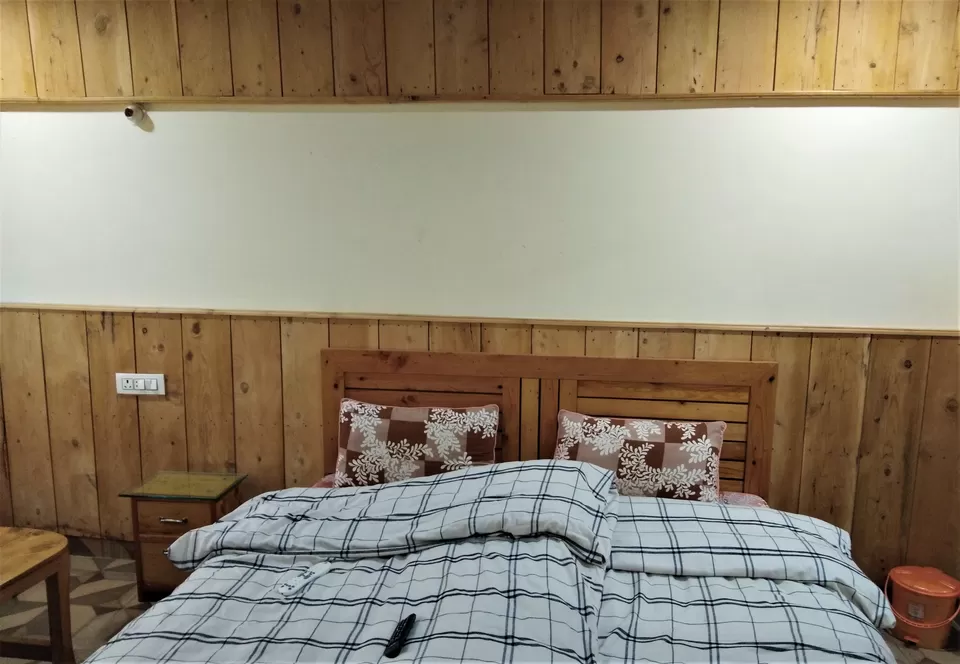 When we saw the rooms we were aww-struck by its beauty and the icing on the cake was the view and feel from its balcony. All i was thinking was ke "Bas ye hi to chahiye tha ek shant aur refreshing weekend ke liye"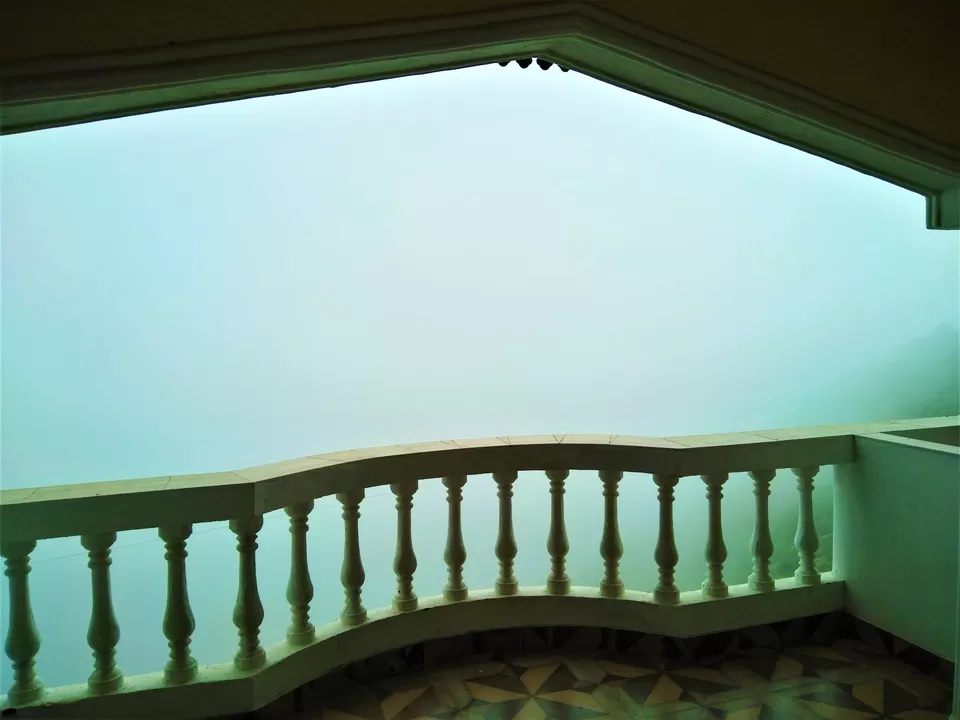 Well i had made a complete itinerary on which places to go like Tiger falls, deoban, budher caves, kanasar etc) but as soon as we reached the hotel all we could do was sit on the balcony and just admire the beauty of the nature in front of us. We didn't go anywhere, jaroorat hi nahi ehsas hui. And for all those who might be wondering ke itni door jaake kahin to nikalna chahiye tha, i would just ask you to go and visit this place and you will get all your answers.
Next day early morning we woke up fully energised to some breath taking sunrise with home made kind off maggi, pakora's and tea. We checked out the hotel, thanked all the staff and went ahead to visit a place called Kanasar.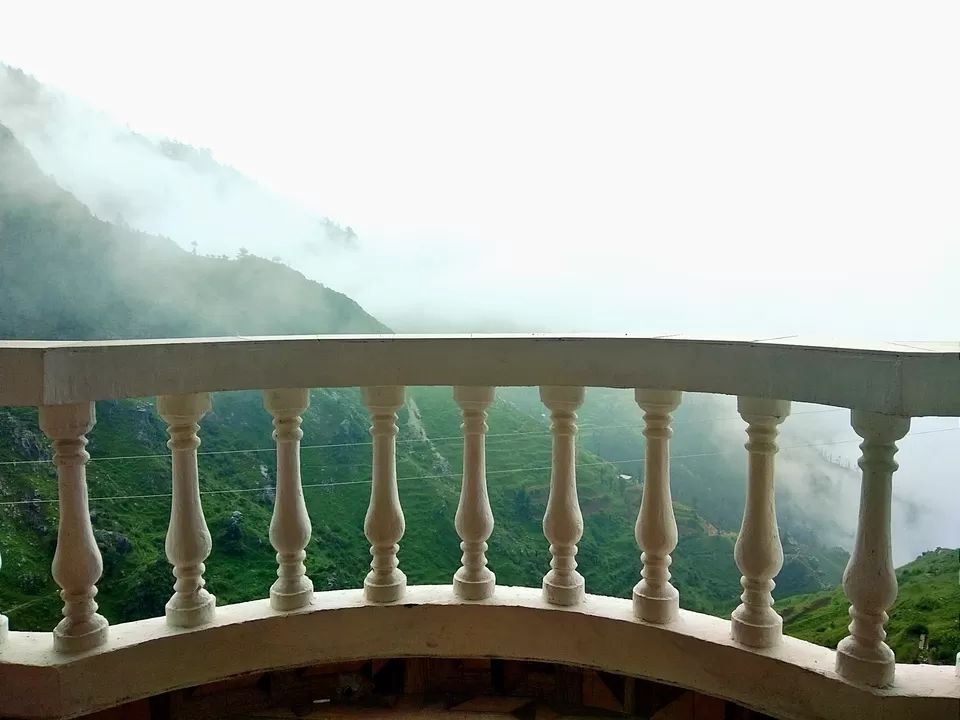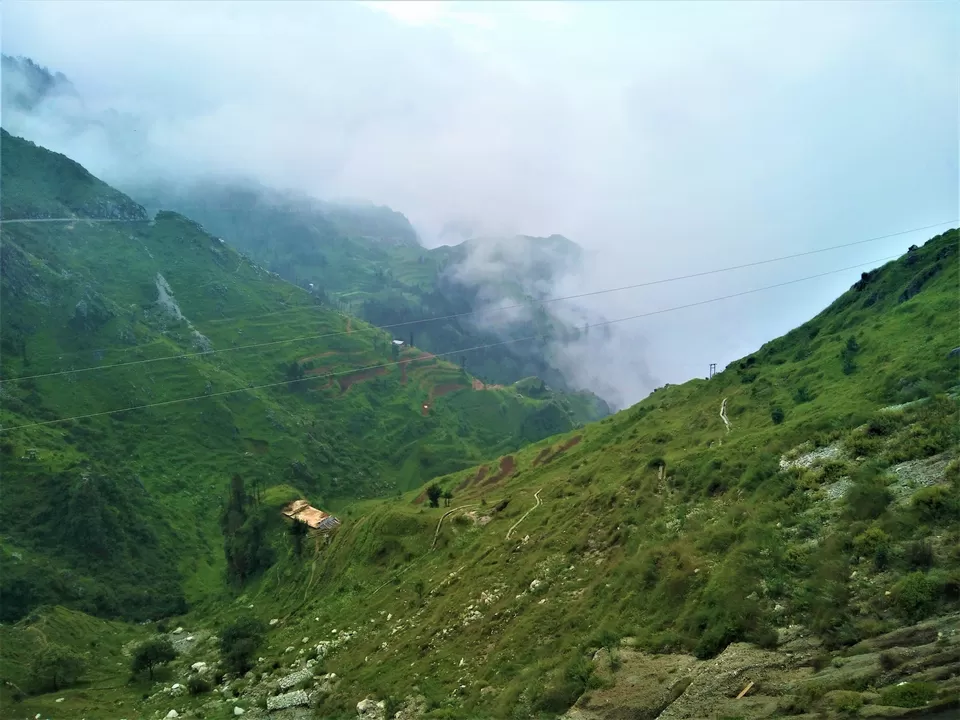 Again it was not the place but the journey which was the highlight point. In the distance of 10 km we just witnessed some lovely weather, some scenic trees, steep roads and local villagers. Reaching Kanasar, we were not that much impressed since it was just a place with some deodar trees which are said to be Asia's oldest and biggest deodar trees.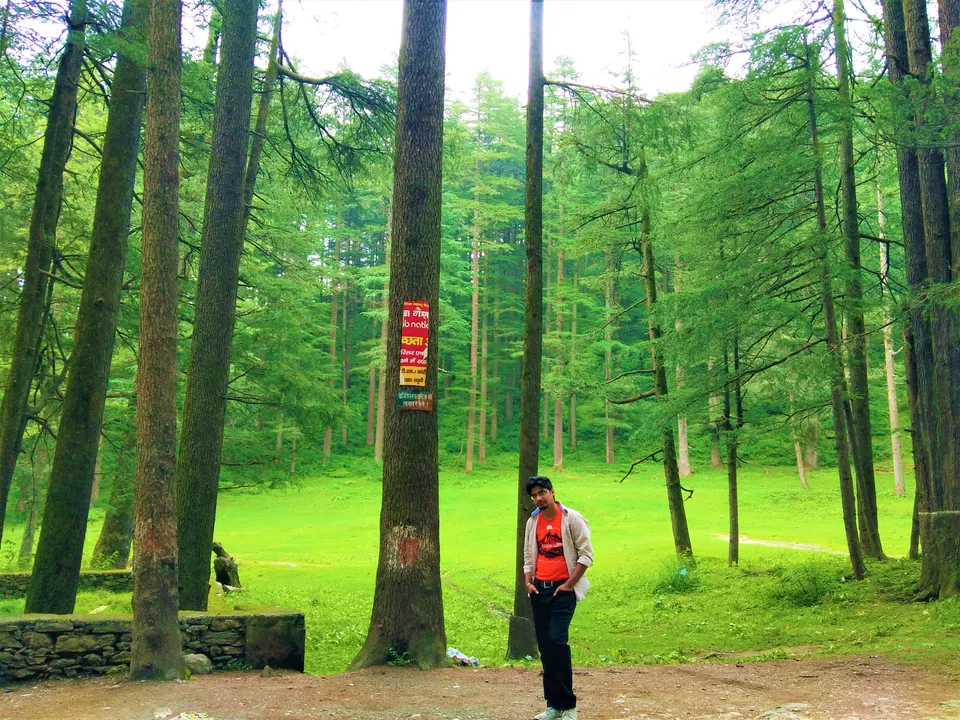 We were having plenty of time so we went ahead and witnessed some unknown small villages like lokhandi with beautiful views and people. Riding the scooty on that roads were liking taking a full body spa in the lap of nature. With our bluetooth speakers on we just got lost in that place.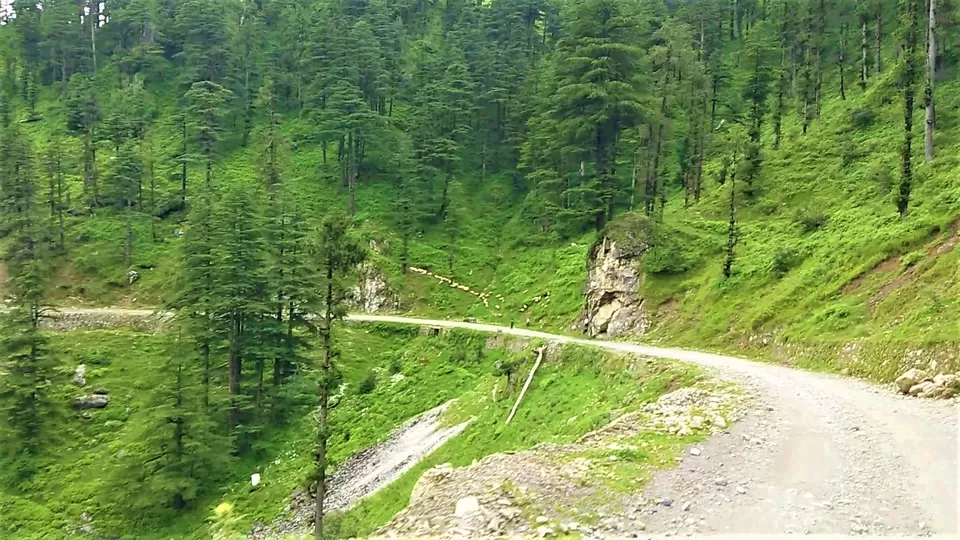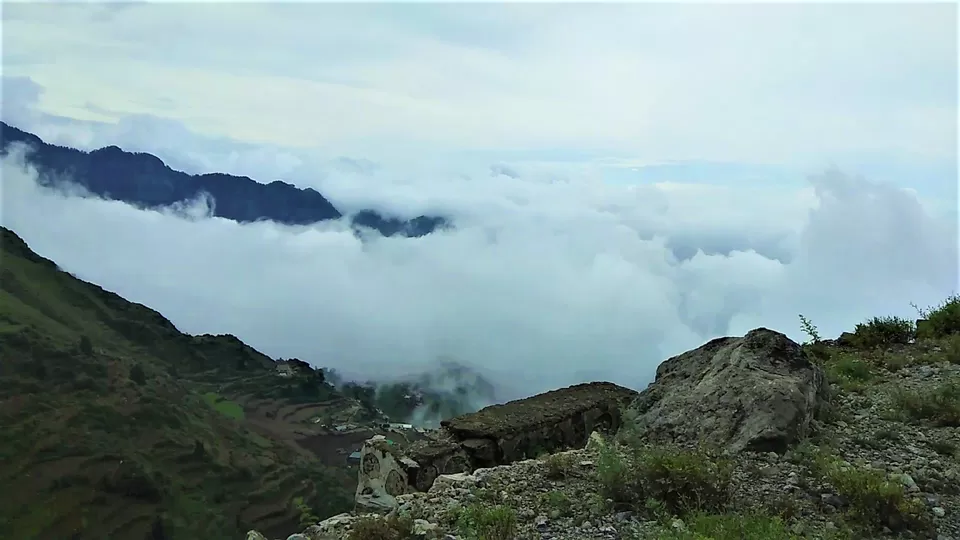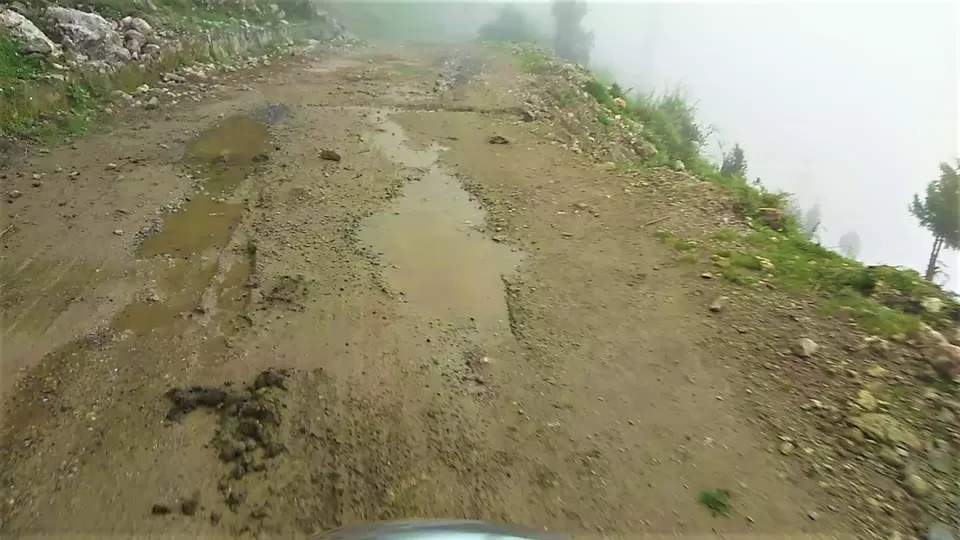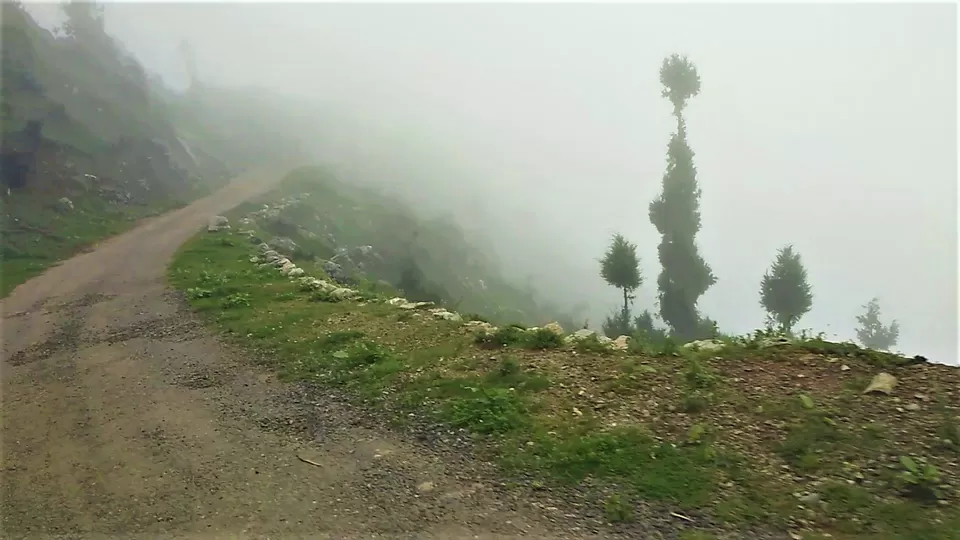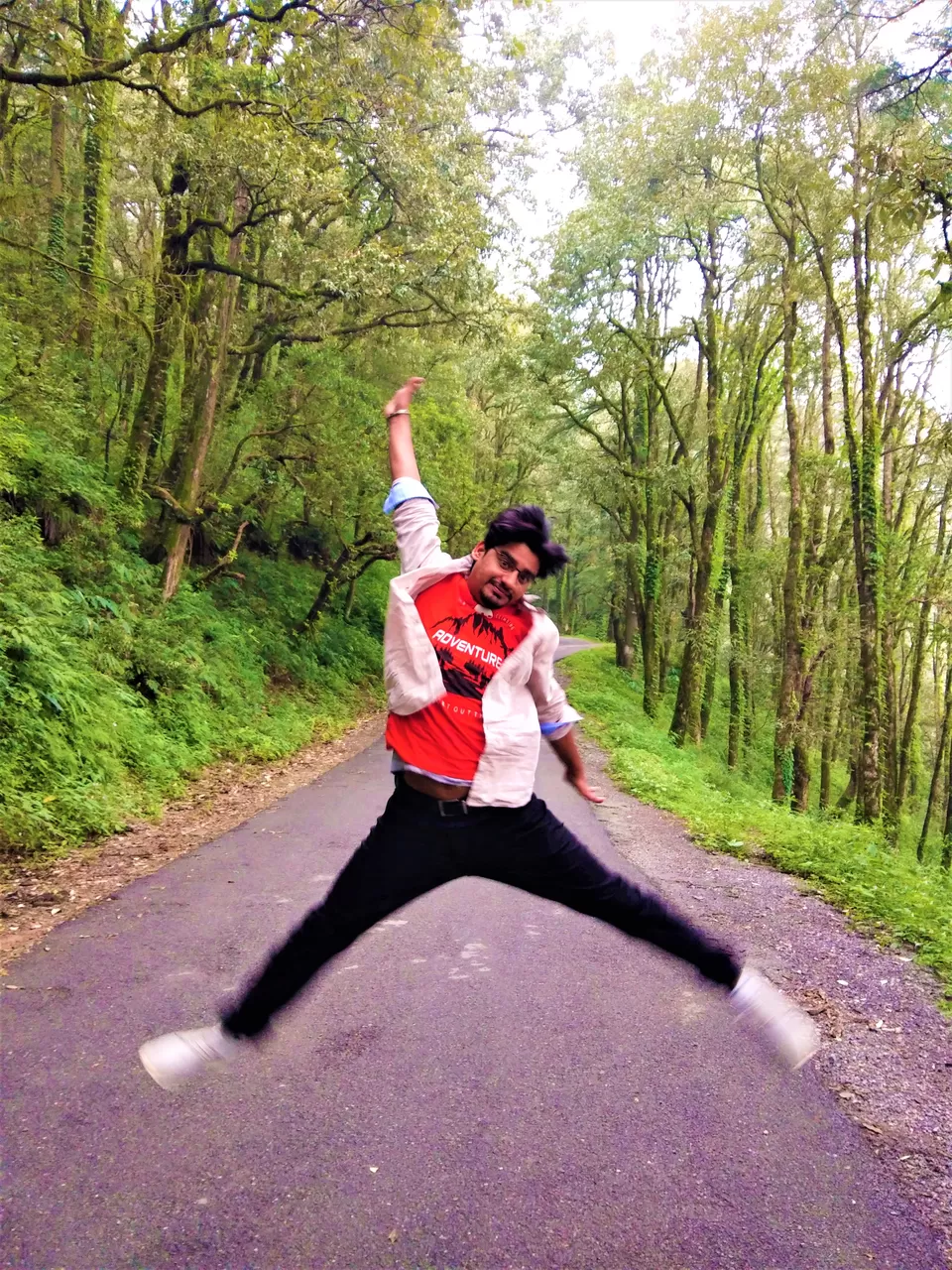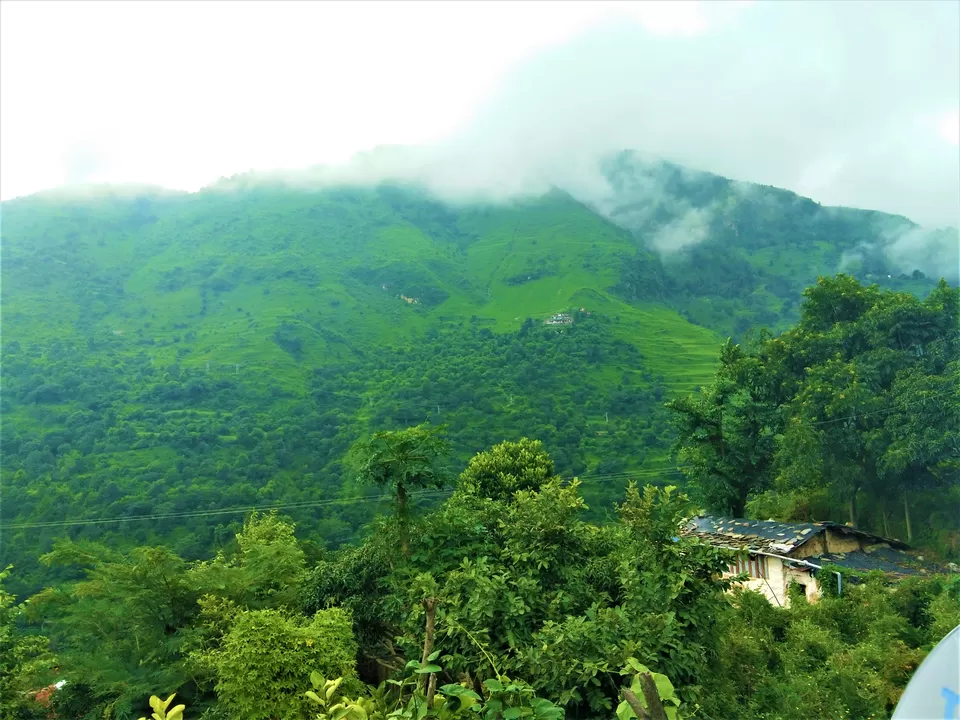 It tooks us around 5 hours to come back from that place to dehradun where we gave the scooty back and went towards the bus stand to take a bus to Rishikesh but we stood for around 1 hour and no bus came for Rishikesh or Haridwar. The dehradun bus stand was a messy place where no one had clue where to get the bus and to worsen the situation it started raining very heavily and soon we were informed that now there would be no bus for rishikesh or haridwar, It was around 9 p.m. when we finally booked an Ola outstation cab which costs us 1400 bucks to reach rishikesh from dehradun.
I wanted to rest for a day in Rishikesh and meet some of my friends that's why i took Monday's off but you can escape this and take a bus directly from Dehradun to Delhi. After reaching Rishikesh i rested at my friends home and relaxed the other day and took the last bus back to New Delhi and ended this imperfectly perfect weekend getaway of mine.
You might be wondering why i have not shared any pics of Rishikesh but trust me that place requires a separate blog and my next blog will be based on my favourite town in Uttarakhand (Rishikesh). So stay tuned!!!
Costing:
Bus from New Delhi to Dehradun: Rs. 1200/- (for two people)
Bike rent for 2 days: Rs. 800/- Dhoom Bike Rent (Mob: 8077483654)
Petrol: Rs. 1000/-
Hotel High Hills MLS: Rs 2700/- (including breakfast)
Fooding: Rs. 2000
Bus from Dehradun to New Delhi: 1200 (for two people)
Total Exp: Rs. 8900/- which means around Rs. 4500/- per person if you are from Delhi.
P.S. If you don't have much experience of riding a bike at the mountain areas that to uneven one then please hire a cab instead of bike. It can really be very dangerous.
Note: Some of the pictures attached above have been extracted from the videos and trust me if you really want to see the experience of riding a bike in this route in the monsoon season then you have to look at the videos & not the images. Will add the video link soon or you can ping me personally so that i can send you.
Meanwhile @Tripoto please add the feature where we can add a complete video directly in our blog and not the link from Facebook, You tube etc.
Happy travelling Tripoters!!! Adios Amigos.
Frequent searches leading to this page:-
dehradun best place to stay, dehradun package, dehradun tourist spot, dehradun places to see, dehradun local sightseeing