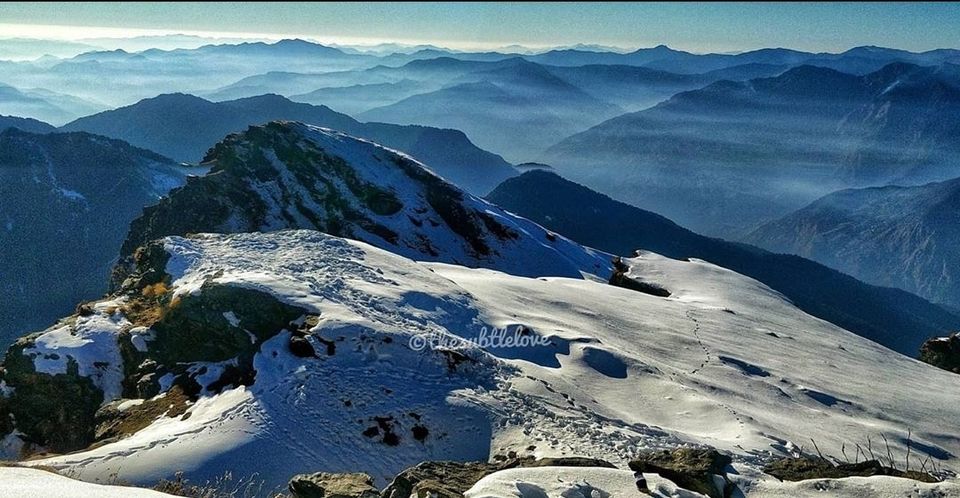 Left from Kashmere Gate, Delhi and reached Chopta after changing 2 buses and 1 jeep. Once we started our journey in jeep we made a group of 4-5 friends who were with us from Delhi but didn't knew we all had plans of visiting this heaven.
As we were reaching chopta my eyes could catch only snow till the farthest possible. Roads were slippery as it was melting snow and it was difficult for drivers as well to keep the tyres steady. At this point about 2.5km before chopta, our jeep was slipping to a point that we had to get out of the it and chose to walk the way from there itself. Yes added 2.5km extra to the journey.
This little piece of information above is important for those who choose to travel during snow because our jeep could skid and roll down the hills as well. So these situations are quite possible to happen.
On the happy note - we all were safe and we started our journey on our feets and headed to Chopta.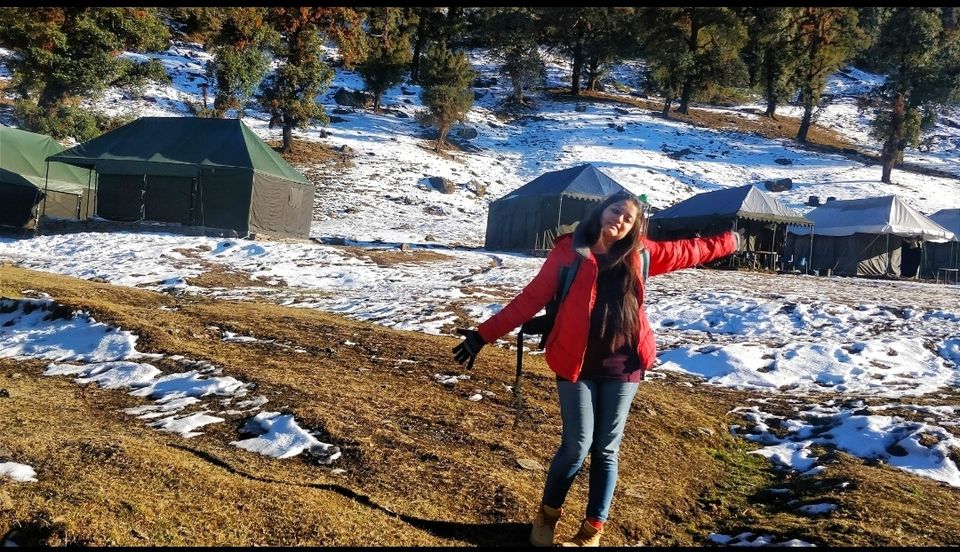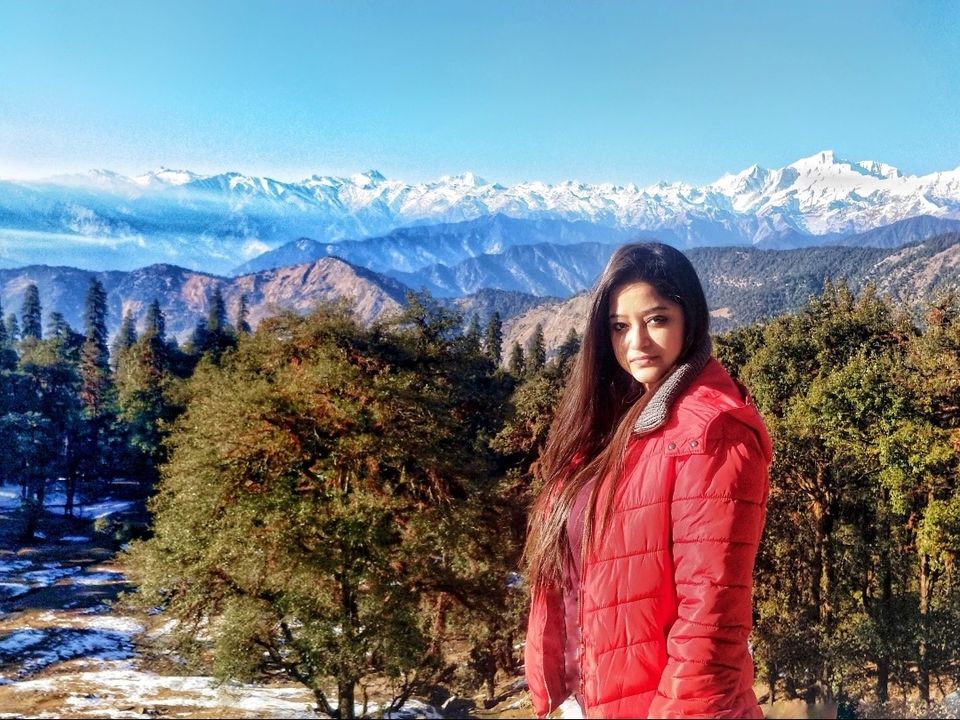 And gladly we took this route to trek till chopta because we saw such amazing views on our way.
On reaching Chopta, we lost our half day tiring and could trek the same day to Tungnath, so we planned to book a hotel in the Chopta itself. There were very less options at that moment to book like 2-3 only because it was around 4-5°C. Spent our day there and went for trekking the next morning to Tungnath which is the highest Shiva's temple around 12-13k ft. Above sea level.
We all planned to leave early morning 4am in greed of a sunrise trek but we again fallback with another hurdle which we never came across in our lives of living in such climatic weather. Unprepared and lethargic we woke up with heavy heart as all water in the taps/pipelines were freezed which was usual for locals but not for us. This made our trek little out of time and we finally left for Tungnath trekking at 10am.
At the start of it, we had to give our count of plastics that we were carrying for our trek and if we are bringing back them along or not (a great initiative to save the nature)
With high enthusiasm we started our trek along the beautiful valleys and pathways. There were little places to sit after every 500m but no stall throughout the way to eat. Thankfully, to boost the energy we had few things with us.
As we were not prepared for such chilling weather, we took our time and shot the best pictures we could and reach the Tungnath, the place of Lord Shiva at around 2pm and completed the trek of approx 5km there. The summit of Tungnath is also known as Moon Rock. Few decided to stopped there and hail The Lord Shiva with prayers and rest left for Chandrashila where Lord Shiva used to meditate around another 2km above, at the top, from where you could get mesmerizing views of Himalayas peaks like Nandi, Chaukhamba, Trisul, Kedar peak and Bandarpunch.
We all imbibed that moment and journey in, captured few moments and risk to trek down during dusk. As it is advisable not to trek during night+snow if you're unprepared and with zero equipments, we trek down at 3.30pm.
And successfully reached the starting point at 6.45pm which is time for locals to have their dinner.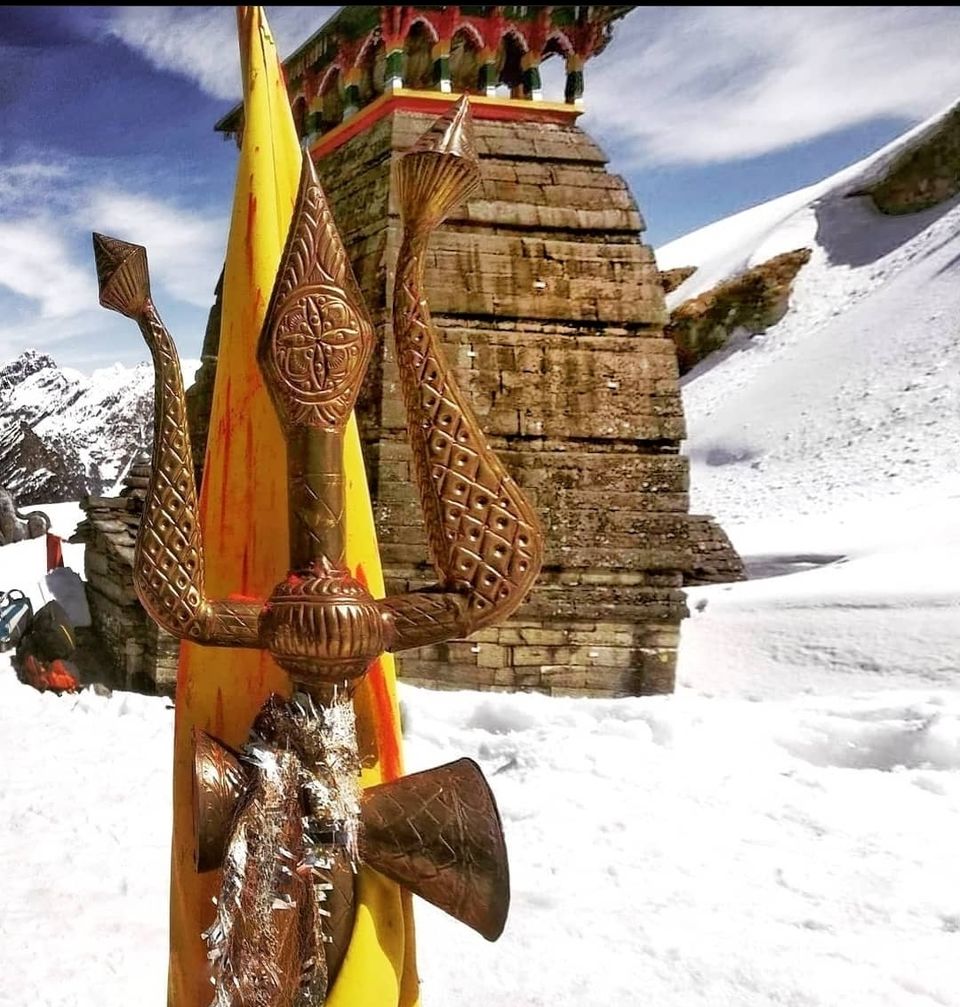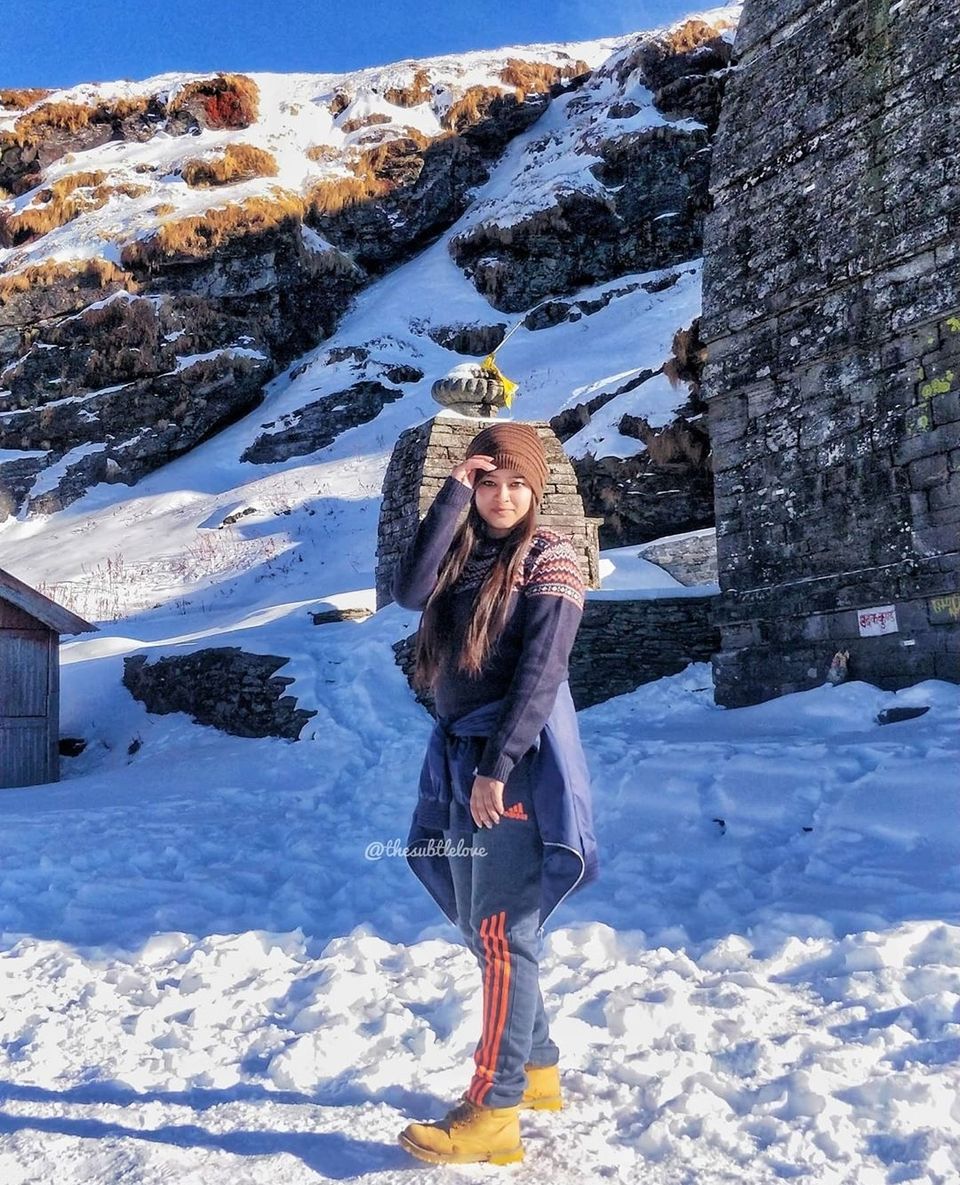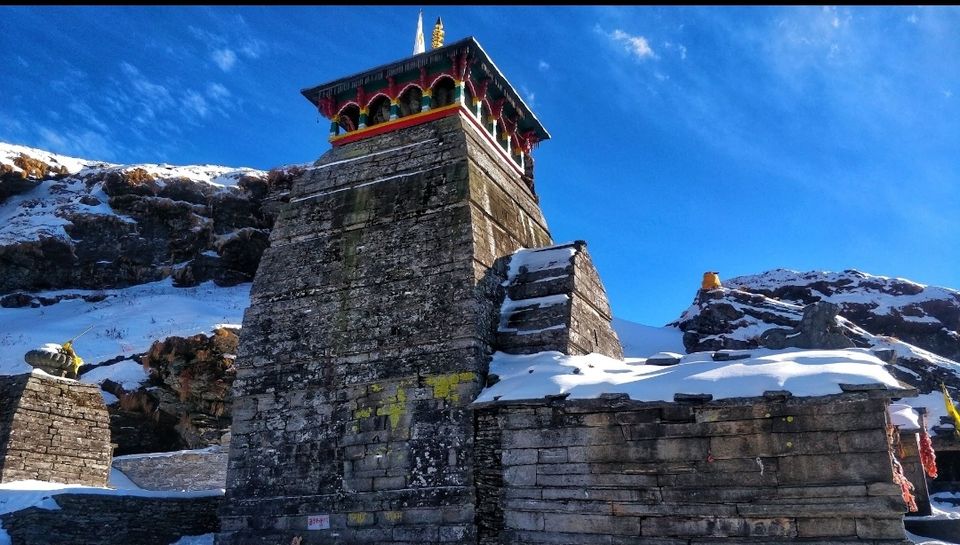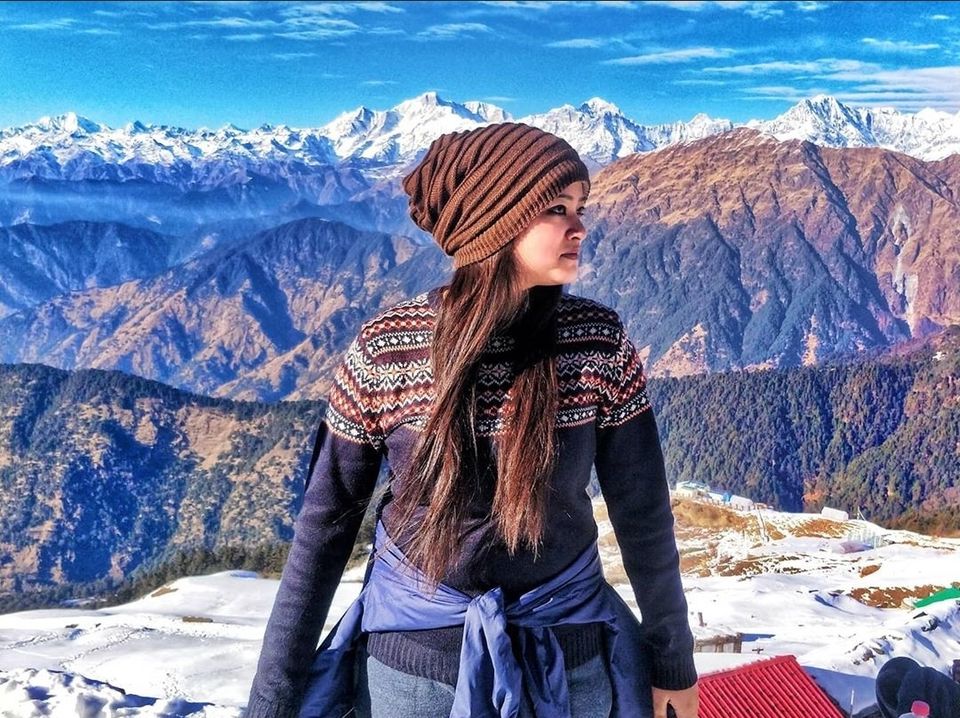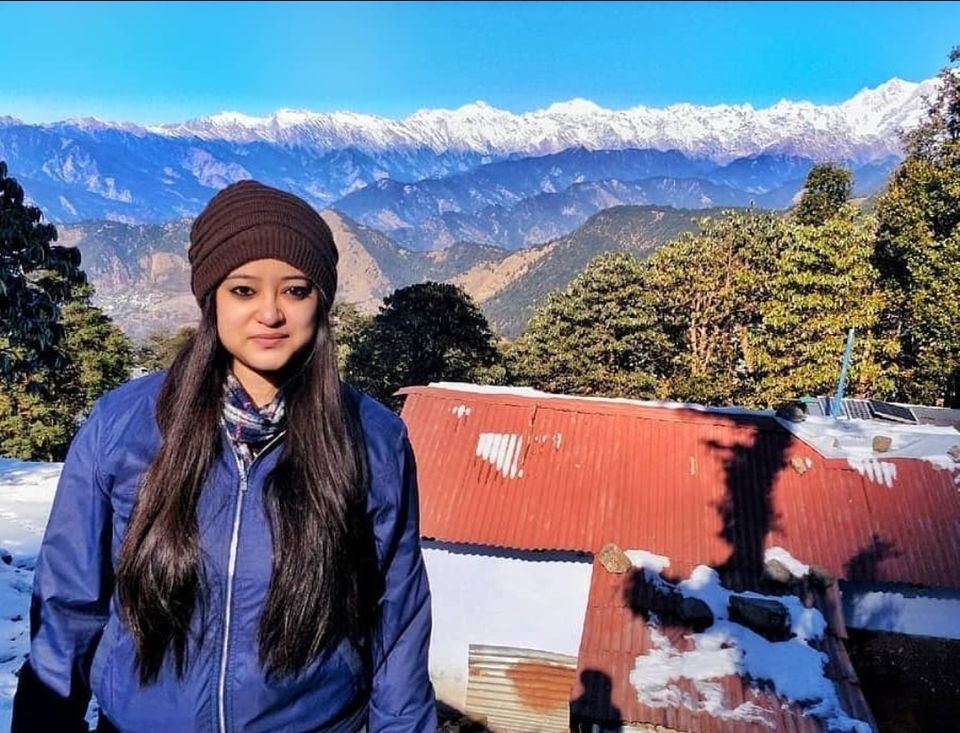 Here are few pictures that we took from my phone OnePlus 5.
For more such content check @thesubtlelove on Instagram.
Tips from my journey:
1. Keep best snow shoes.
As I could see my fellows who were unprepared, doing trekking in snow in canvas or normal sports shoe because of which they were slipping in the snow. This could gave them major injury in case of slipping but thankfully we took baby steps to succeed.🙂
2. Warmest clothes possible.
Because you cannot predict weather and climatic changes can happen, be prepared.
3. Few eateries which are easy to carry and boost glucose level. But keep your wrappers with you and put them in bin.
4. Trek light.
Don't carry heavy burdens on your shoulder as it could make your journey lethargic and tiring at the end.
5. Eat light during trek if you have low metabolism.
Take small meals if required.
6. Be hydrated - most important.
In keeping the hydration level, people tend to forget using of reusable bottles and ended up buying water bottles during the way. Which is fine as well because this is how economy will move but people ended up throwing their plastics wastes on roads which is cruel to the place that you're visiting. Please carry your wastes with you and dump them at its meaningful place. Not everywhere. Spl. Not during trekking.
Thanks,
Happy Trekking.🙂
Cheers!!